Hello Reader, Welcome to this informative article about how to become a Pain Management Nurse!
In this article, you will learn everything about becoming a Pain Management Nurse, such as certifications, education requirements, duties, and how long it takes to become a Pain Management Nurse.
After reading this article, you'll be duly informed on the step-by-step process to actualize your dream career.
In this article, we will cover the following:
Pain Management Nurse Education Path
Steps To Becoming A Pain Management Nurse
What To Expect As A Pain Management Nurse
Suppose you are considering pursuing this nursing specialty as a Registered Nurse; you will find it quite rewarding because it is a fulfilling job and one of the highest-paid nursing specialties.
Let's dig deeper into the main sections!
Overview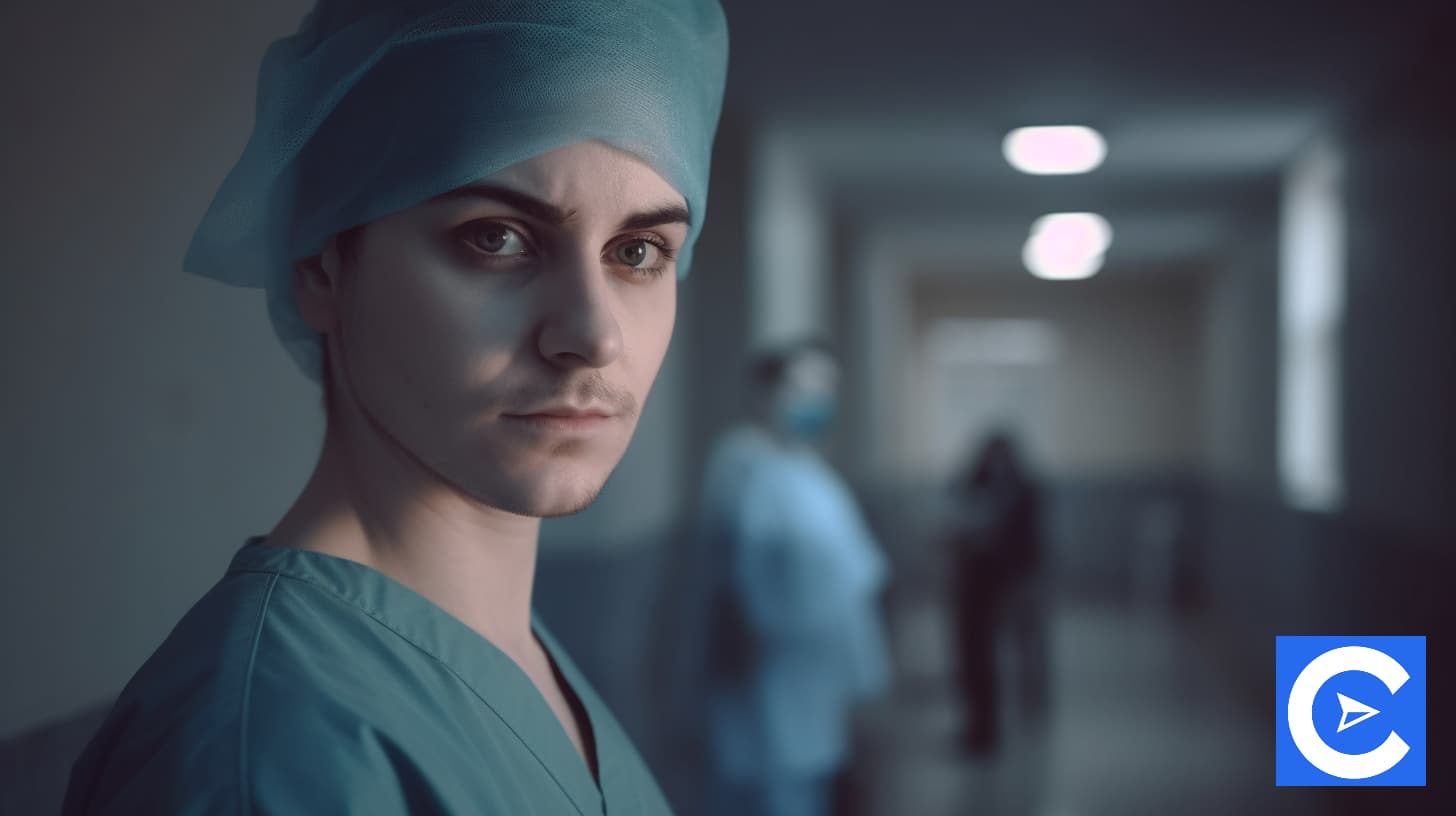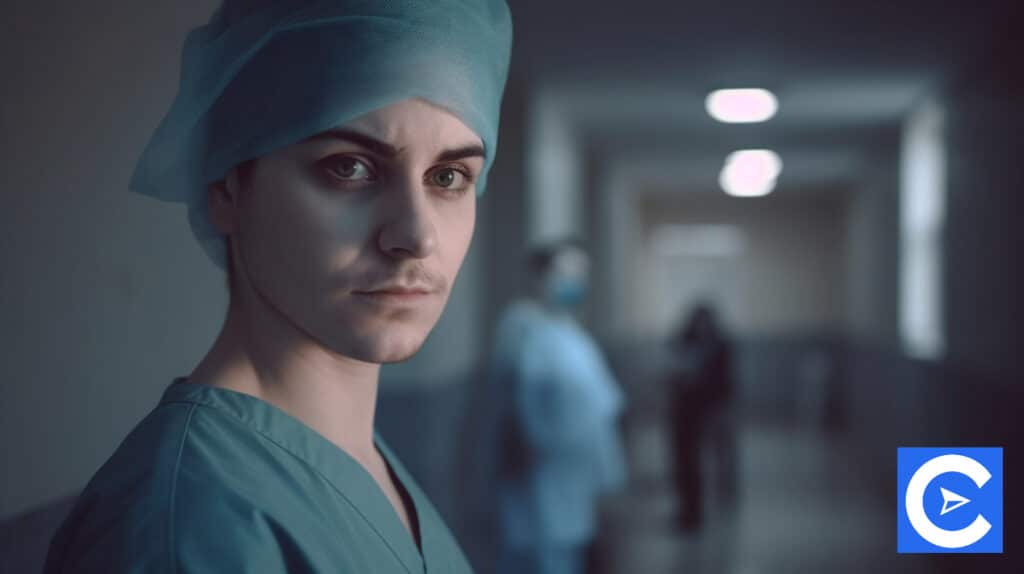 Even with the great strides that have been made in medicine, patients still experience various long-term and chronic illnesses which result in excruciating pain.
The good thing is that there exists a nursing specialty that equips Nurses with skills to help patients manage their pain and live a better quality of life.
Pain Management Nurse Education Path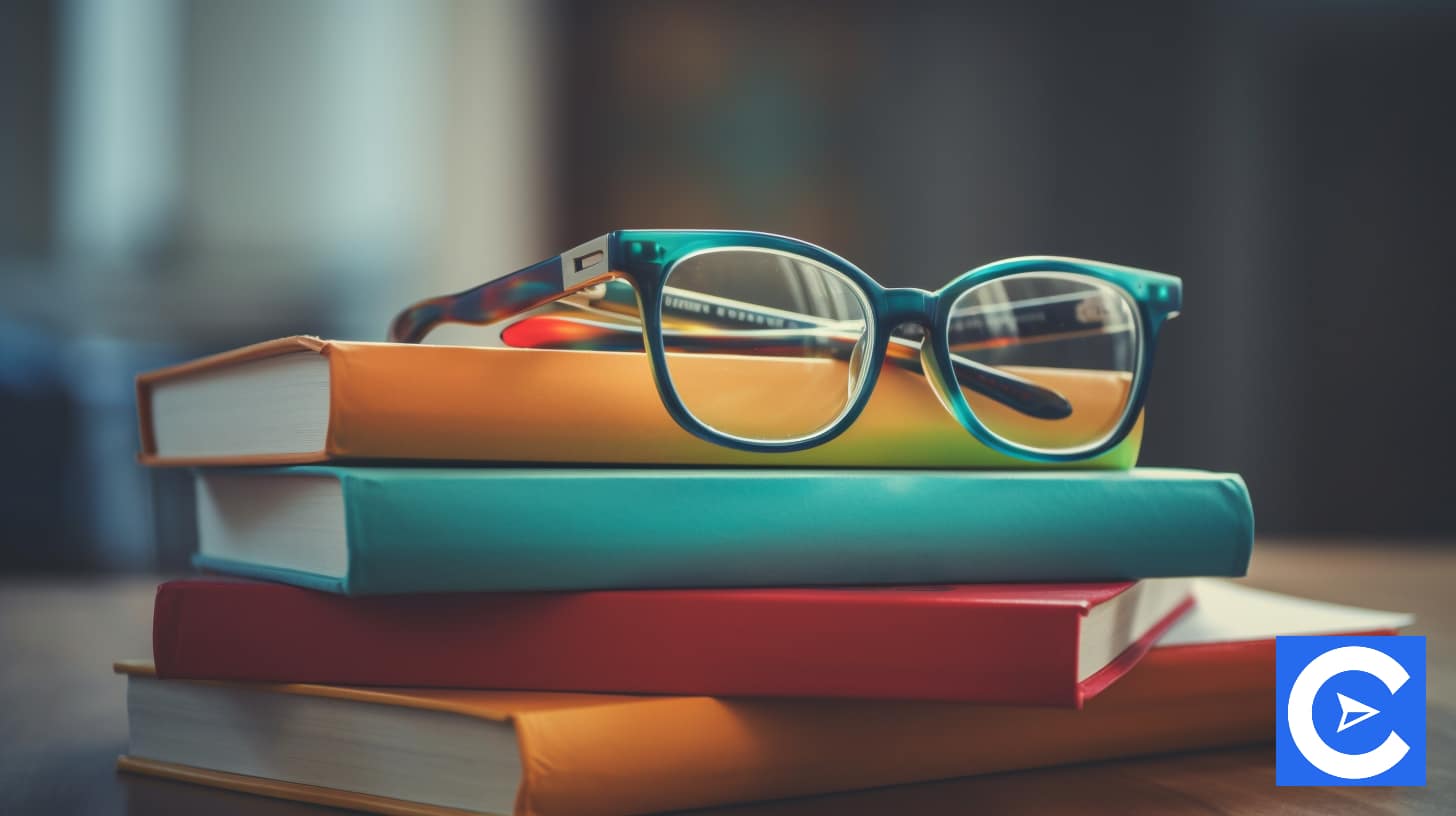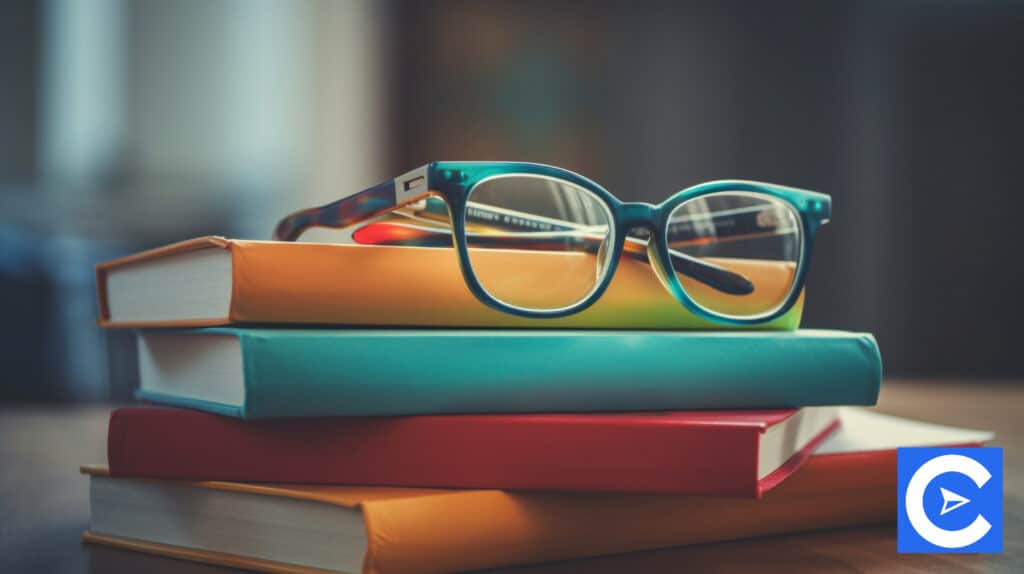 Of course, there is education involved in becoming a Pain Management Nurse.
You can either opt to pursue a two-year Associate Degree in Nursing or a four-year Bachelor of Science in Nursing Degree.
The ADN takes a shorter time with lower tuition costs, and you can get nursing opportunities.
However, if you target mid to upper-level positions, including this nursing specialty, you must earn a BSN.
Still, you can go either way when pursuing this nursing specialty.
Steps on How To Become A Pain Management Nurse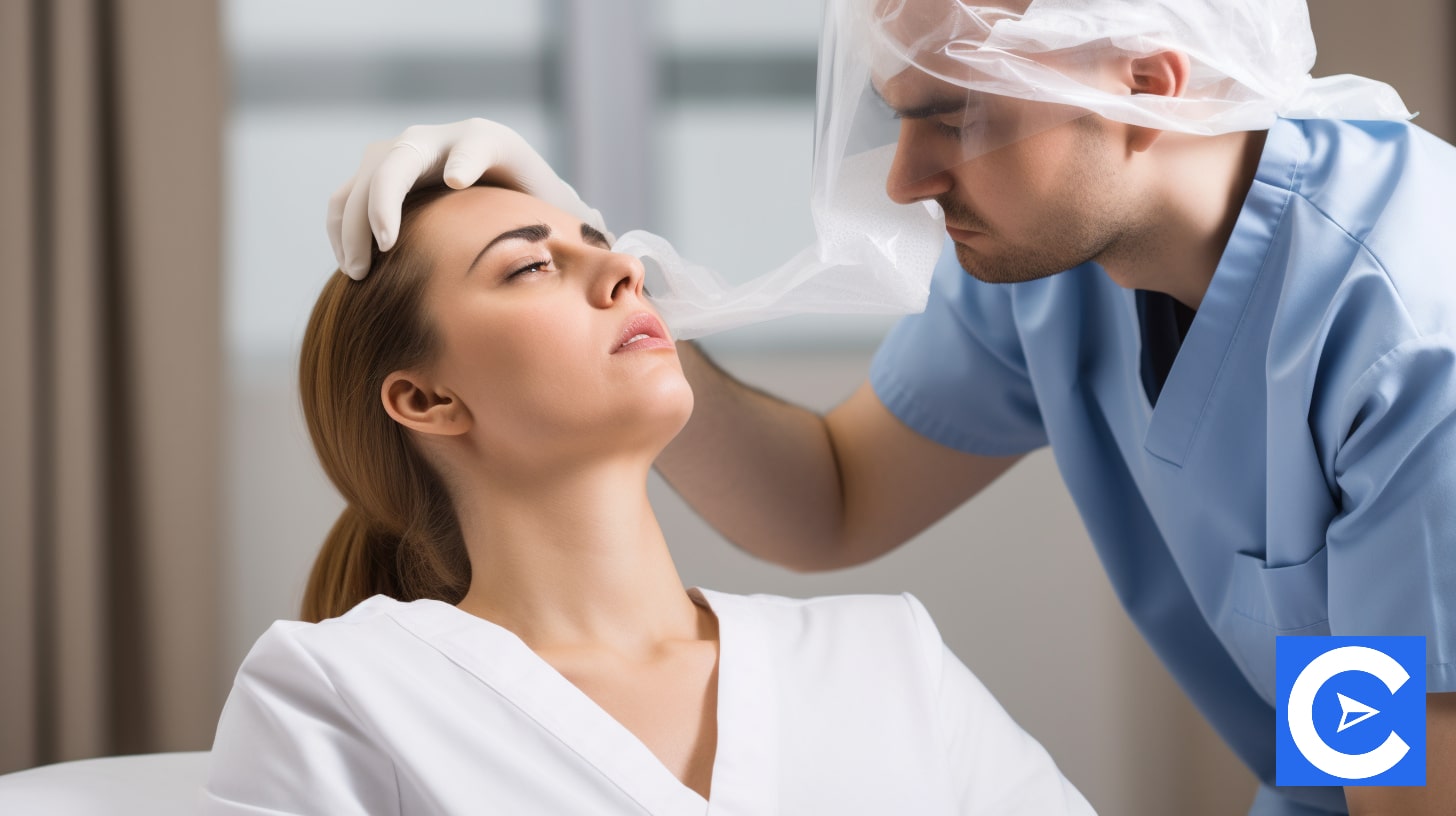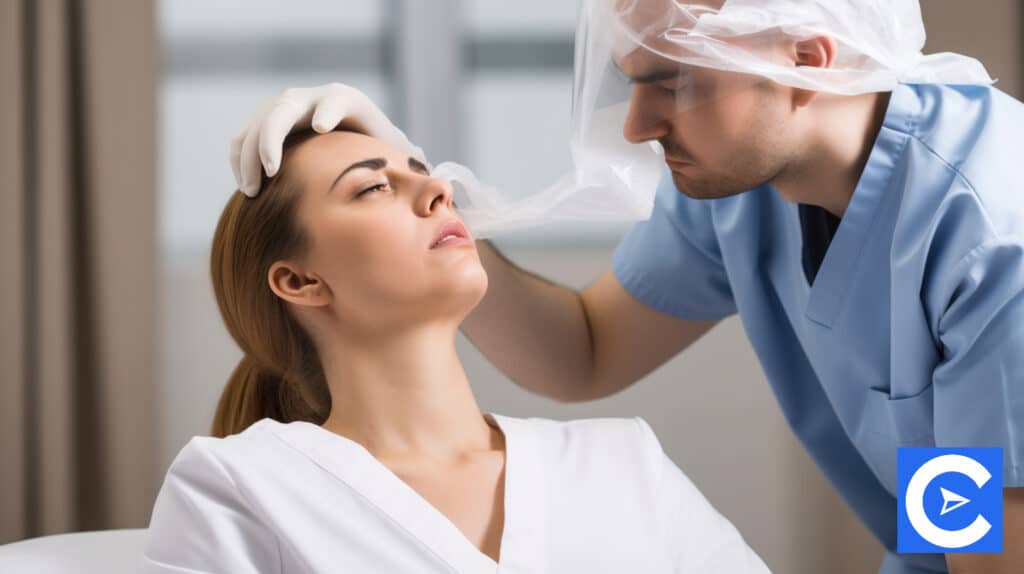 Here are the steps to becoming this important nurse specialty:
Step 1: Enroll For That Degree Program
Enrolling in a Bachelor of Science In Nursing (BSN) program is a significant first step.
This is a four-year degree that usually makes the candidate more competitive.
Make sure it is from an accredited nursing school.
The curriculum focuses on more topics and in greater depth.
Most employers favor candidates with BSN degrees for pain management nursing jobs.
This is the case, especially for entry-level positions.
The salaries for BSNs are also higher.
If you have the time and can afford the costs, pursuing a BSN degree could be the best path.
You can also consider applying for one of those nursing scholarships that cover full costs if you have limited costs.
The BSN curriculum covers advanced topics in biology and human anatomy, the healthcare system, and nursing management.
The course might also include leadership, communications, clinical fieldwork, infection control, public health, and legal and ethical nursing aspects.
The ADN Degree Option
You can also join a community college and earn an ADN degree which will take you two years.
This is an excellent option if you can't afford more time or money for tuition.
Most Nurses begin with an ADN and later resume schooling to acquire a BSN.
To pursue your ADN degree, you must have a GED certificate or a high school diploma.
The ADN degree focuses on practical nursing skills such as hygiene and safety, administering medication, medical equipment use, medical testing, patient communication, etc.
Step 2: Earn That BSN Degree
You will have to do the coursework to earn this degree.
Your BSN coursework will comprise general education requirements such as literature, math, statistics, psychology, and communications.  
All these courses will equip you with the essential skills to become the perfect Pain Management Nurse.
You will not only learn the critical skills that focus on the fundamentals of nursing, like assessing patients, creating treatment plans, administering pain medications, and so on, but you will also learn people skills as well.
You will be a great communicator and problem solver, which are highly required skills in this nursing practice.
A part of your course will also cover healthcare law and ethics and the vital exercises you will need to keep a clear mind and calm demeanor when the unexpected happens.
Alongside your nursing-specific coursework, other aspects of the course will focus on related medical sciences such as anatomy, microbiology, nutrition, and human development.
In-depth knowledge of the human body is essential for Pain Management Nurses, especially in the current period where non-pharmacological solutions or alternative pain management techniques are administered to prevent chronic pain patients from turning to opioid dependence.
But, there is no substitute for the skills and confidence gained when using the knowledge gained in real-life situations with actual patients with unique cases of pain management.
Ensure that the college you choose for your BSN is modernly equipped with the current training tools and adequate support to students after they graduate, such as job-placement programs.
Step 3: Take The NCLEX-RN Exam And Pass
This is one of the vital steps for anyone who wants to eventually specialize as a Pain Management Nurse.
The National Council Licensure Examination is one exam you must pass to get your Registered Nurse License.
As a BSN graduate, you must prepare well for the NCLEX exam by getting the suitable study materials that emulate the exam format.
After passing the NCLEX-RN exam, you must meet the licensing requirements according to your state, like a clean record when a criminal background check is conducted.
You will also have to participate in continuing education and keep your reputation clean by never engaging in any unprofessional conduct.
Step 4: Gain Experienced As A Licensed RN
After you pass the NCLEX-RN exam, you will apply for a nursing license from the state where you want to practice your nursing career.
Remember you need at least two years of experience as an RN to become a Certified Pain Management Nurse.
Consider applying for RN positions in healthcare facilities such as rehabilitation centers, oncology facilities, or departments where you will work directly with chronic pain patients such as fibromyalgia patients.
RN license renewal requirements are different in various states, but generally, you will need to renew your license every two or three years.
Being employed as an RN requires you to take on continuing education programs to enable you to renew your nursing license without issues when the time comes.
Step 4: Gain Experienced As A Licensed RN
When you become a Registered Nurse, you will need to work at least two years and complete the required full-time working hours in a pain management nursing environment.
After that, you will qualify to take a certification exam offered by the American Nurses Credentialing Center (ANCC).
You can take the exam at an approved testing center or choose to do it remotely.
It is a 174-question exam testing your knowledge of patient assessment and pain management techniques.
After passing the exam, you will earn a Pain Management Nurse Certification, valid for five years.
Remember that the pain management nursing certification is not a primary requirement if you want to work in this nursing specialty.
However, you will stand out from other candidates when employers seek you out because it will show your commitment to pain management nursing.
With this certification, you will also meet the continuing education requirements that indicate that you are up-to-date on the current best practices happening in this quickly changing nursing field.
What To Expect As A Pain Management Nurse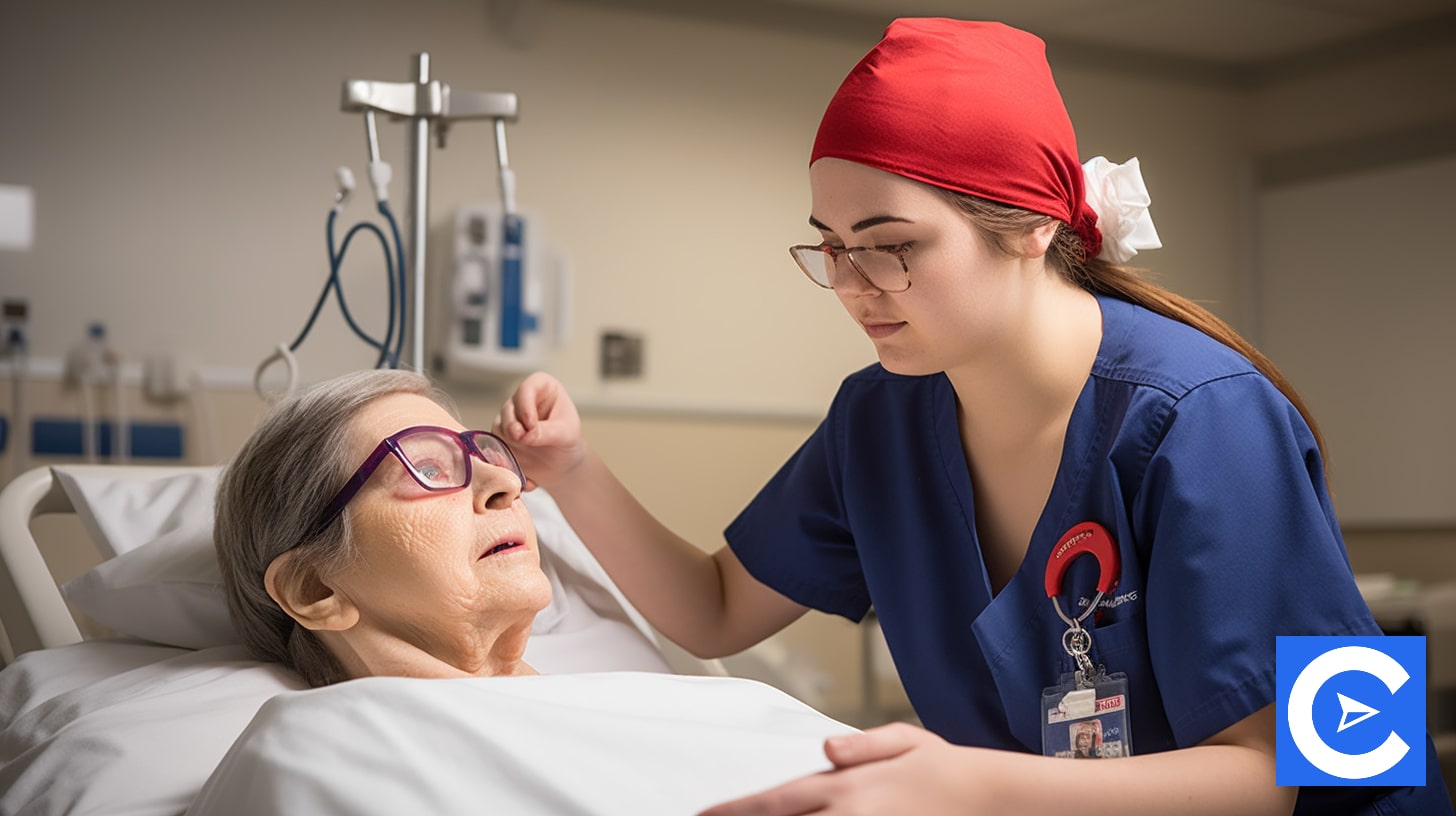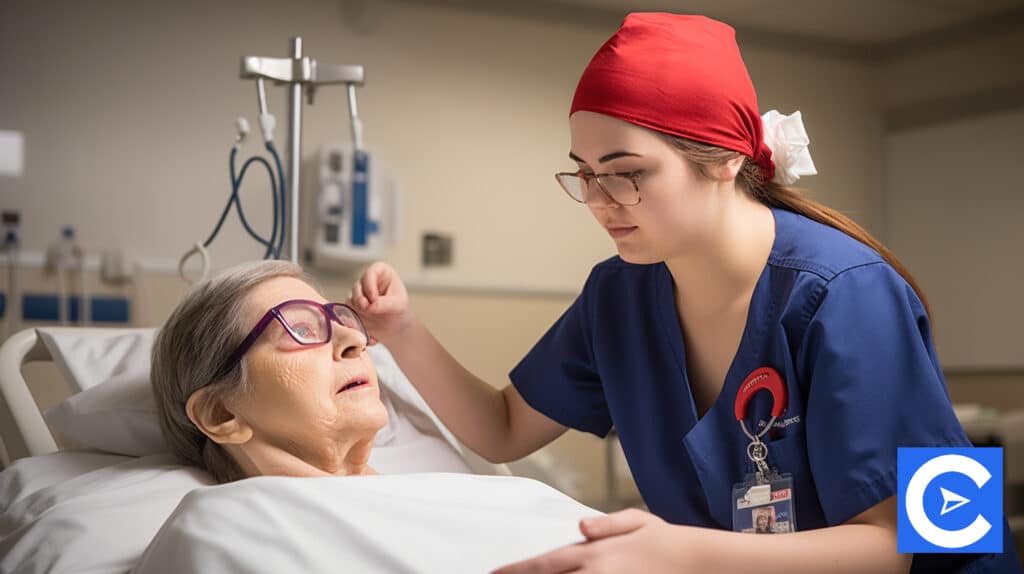 After receiving your license, you can begin working as a Pain Management Nurse.
Every nursing position will involve some sort of pain management aspect.
You must gain the most experience by working in the oncology, surgery, and physical or occupational therapy departments.
You could also consider geriatrics, rheumatology, or other similar specialties.
Commonly Pain Management Nursing happens in healthcare facilities or physician's offices, residential care, military facilities, correctional nursing, and home healthcare nursing settings.
Working in such places will help you gain valuable experience, which will be instrumental in advancing your Pain Management Nursing career.
Expect to carry out various patient care activities, depending on the work environment you choose.
Here are some of the work settings to expect and the various responsibilities you will carry out in those settings:
Hospitals
Pain Management Nurses help inpatients and outpatients by providing pain medication and other alternative pain management techniques such as meditation.
They also educate patients and their loved ones on the various pain management options available and what to expect from each option.
In a hospital setting, the Pain Management Nurse is also expected to report pain levels to Nurse Practitioners or Physicians.
Physicians' Offices
In these settings, Pain Management Nurses provide medication to patients and may also facilitate the non-medical pain management options.
They also communicate to the patients and their families to keep them abreast about pain levels and management options.
Residential Care
Residential care settings like nursing homes or hospice care facilities offer end-of-life care nursing that mainly involves pain management.
As a Pain Management Nurse in a residential care facility, you are tasked with providing both medical pain management and alternative pain management while keeping patients and their loved ones informed.
Conclusion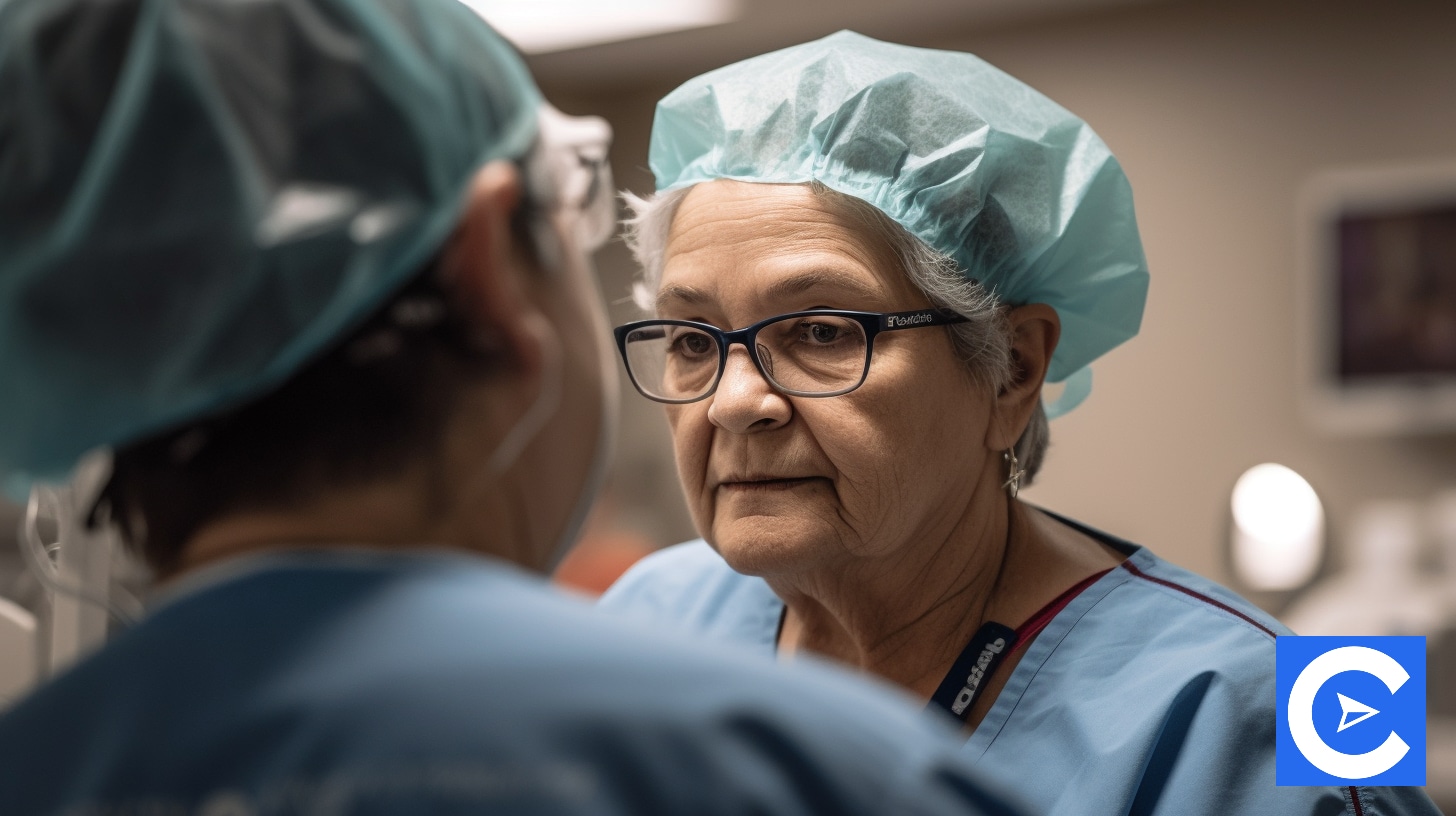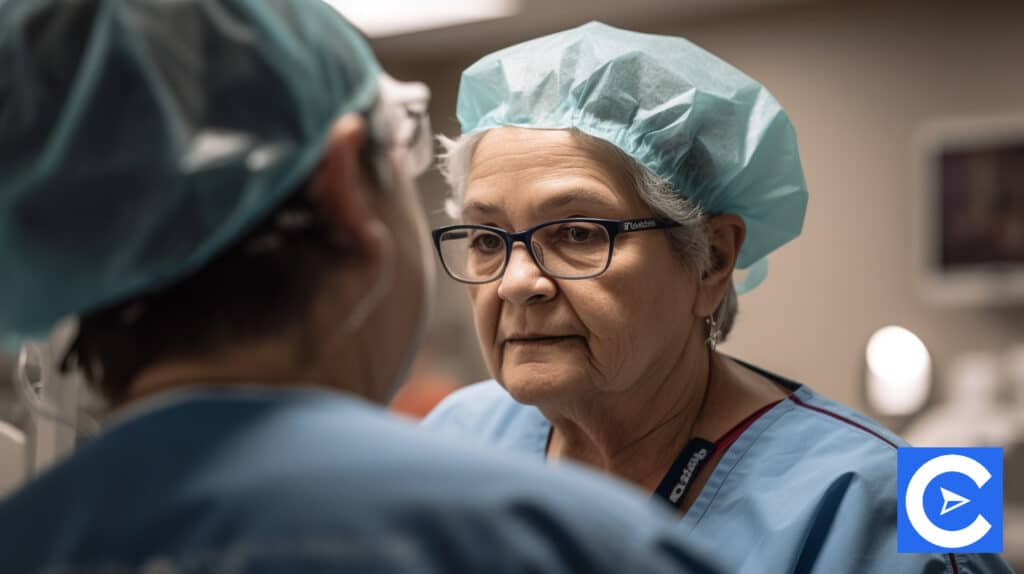 Pain Management Nursing specialty is one of the highest paying nursing fields.
According to a survey by indeed.com, the average annual earnings for Pain Management Nurses as per October 2021 data was $104,310.
Also, according to the U.S. Bureau of Labor Statistics, the median annual salary for registered nurses is $75,330.
Pain Management Nurses receive this higher nurse salary than other nursing specialties because the demand for Certified Pain Management Nurses is high.
We have looked at the steps to becoming a Pain Management Nurse, the eligibility requirements, and what to expect when working in different healthcare settings.
The Pain Management Nurse specialty is a rewarding and fulfilling one.
You get to make a difference in the lives of patients suffering from acute pain or chronic pain for a long time because the job outlook on this specialty is also very positive.
FAQs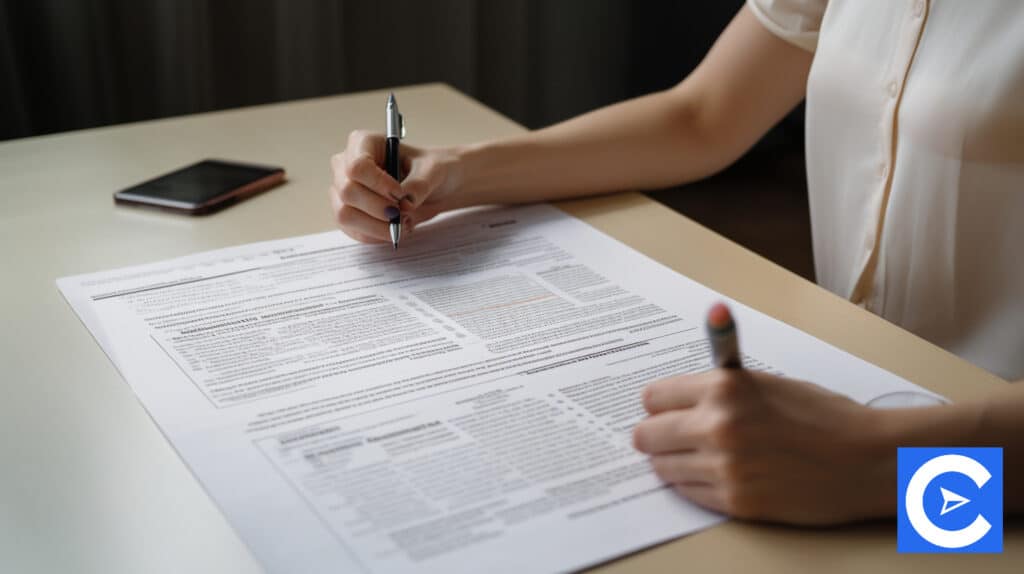 Is Pain Management a nursing skill?
Yes, it is a nursing skill and requires a certification since it is a nursing specialty. It involves providing patient care to chronic or acute pain patients, which involves giving pain medication and educating patients on available pain management options, including alternative options that are non-pharmacological.
How do you become a Pain Management Nurse?
Have a Registered Nurse License with 2 years of experience full-time as an RN. This must amount to a minimum of 2000 hours of clinical work. Next, pursue the ANCC Pain Management Certification, which will make you stand out among other professionals applying for the same position you are.
How hard is the Pain Management certification exam?
Like most exams, this certification exam requires adequate preparation. You must study the suitable reading materials and get the correct score. Have a good study schedule to understand the content and answer the questions as expected.
How long does it take to become a Pain Management Nurse?
An ADN  takes 18-24 months to finish, while a BSN will take 4 years unless you already hold an Associate's degree. If you already have an ADN, you can consider enrolling in an RN-to-BSN program that takes 20 months. The whole process might take you around 6 years.
Where do Pain Management Nurses Work?
Pain Management Nurses can work in various healthcare facilities where pain management services are required. Typical employers include hospitals, physicians' offices, and clinics. Others might find Pain Management RN jobs in rehabilitation centers, residential care facilities, military facilities, and fitness centers.
What are the Pain Management Nurse's responsibilities?
This Licensed Nurse specializing in pain is tasked with managing patients' pain by conducting assessments, interventions, and patient advocacy. They are also responsible for providing non-pharmacological interventions to help the patients manage their pain effectively. They also educate patients' loved ones on pain management techniques and what to expect.
Is Pain Management the same as physical therapy?
They are different because physical therapy involves dealing with the root cause of physical pain through specific exercises involving stretching and strengthening the core muscular systems. On the other hand, pain management involves pain medication that doesn't heal the underlying cause of pain but offers relief.
References