Hello and welcome to an educational article about Gastroenterology Nurse!
At the end of this informational piece, you will know the requirements, benefits, salary scale, and steps to becoming a Gastroenterology Nurse.
This article discusses the following:
Gastroenterology Nurse – Overview
Scope of Practice
Education, Licensing, and Training
Workplace Environment
Salary and Job Outlook
So, let's continue!
Gastroenterology Nurse – Overview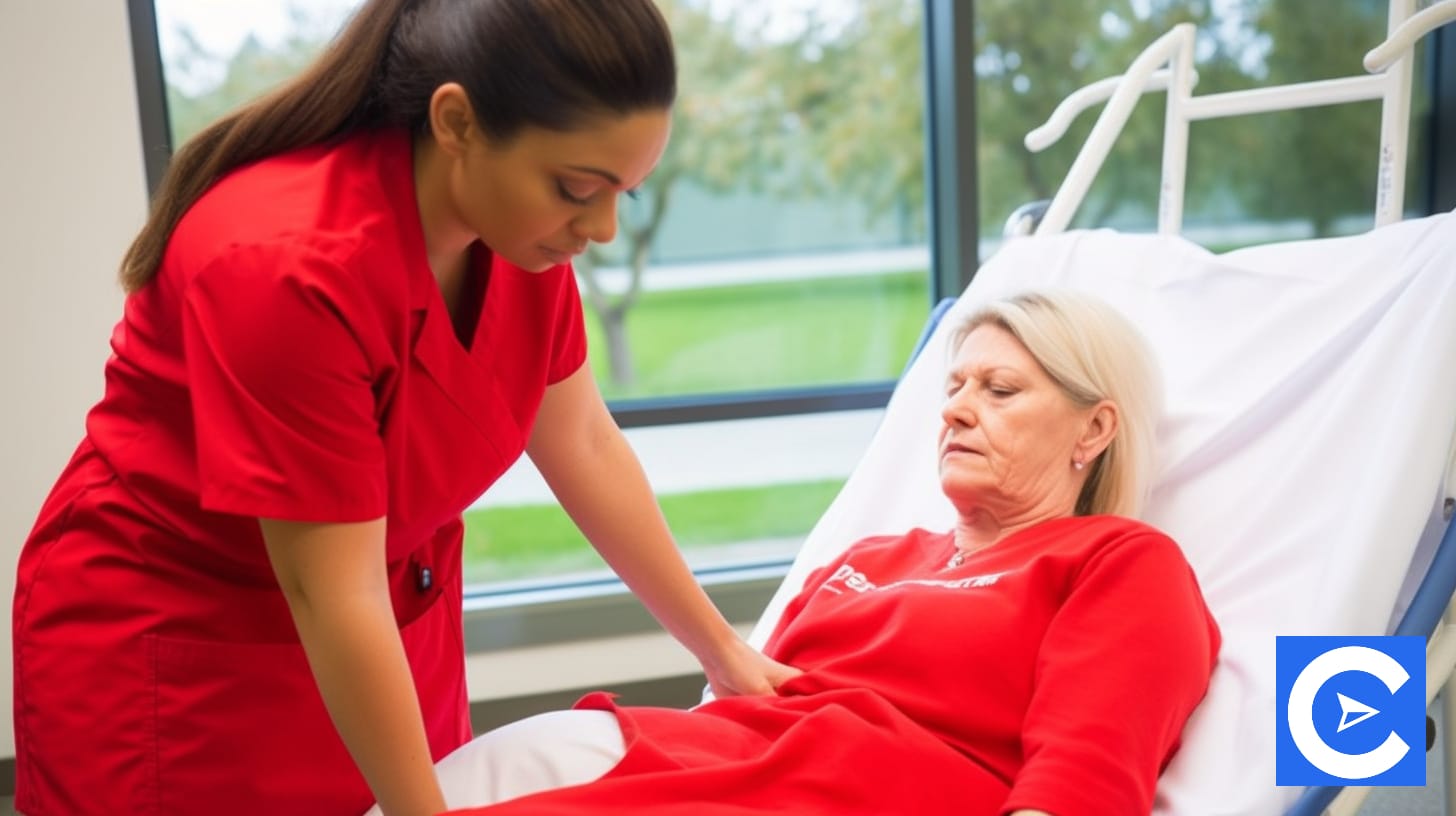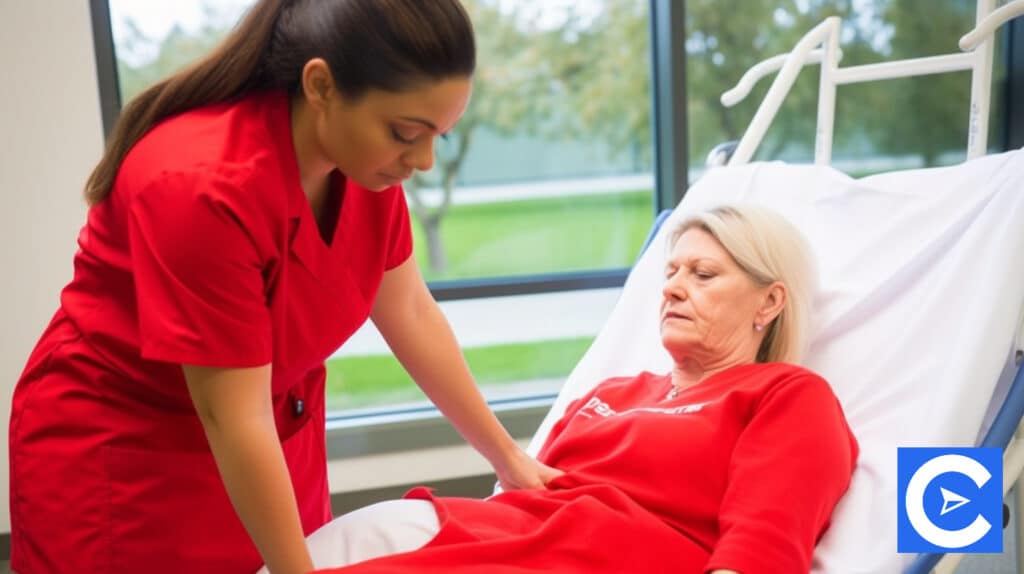 Registered Nurses specializing in illnesses and disorders affecting the digestive system are Gastroenterology Nurses or Specialists.
Gastrointestinal Nurses frequently help Physicians during procedures and give education and therapy to patients with digestive disorders.
Gastrology is a discipline of medicine that focuses on the health of your digestive tract, which includes your stomach, intestines, and other organs.
When it comes to digestive system diseases and illnesses, the symptoms can be exceedingly uncomfortable, and they can negatively impact your entire health.
These Nurses are Medical Professionals specializing in diagnosing, treating, and caring for persons with these diseases or abnormalities.
When diagnosing gastroenterological disorders, endoscopy is a procedure that doctors frequently use.
In an endoscopic procedure, a fiber-optic tube equipped with a camera is passed through the body's intestines to check the lining of the intestines and any problems that may be present.
Scope of Practice
An experienced Gastroenterologist or Gastrointestinal Nurse will typically go over a patient's medical history with them and their symptoms and vital signs.
Gl Nurses obtain a sample and conduct other screening procedures, such as x-rays, ultrasound scans, and barium enemas.
A Gastroenterology Nurse will also aid with the administration of drugs and the monitoring of patients.
Endoscopy Nurses will either assist with or perform procedures involving endoscopic procedures.
They also give care and treatment to patients suffering from digestive issues is a critical component of becoming a gastroenterology nursing professional.
A Gastroenterology Nurse will typically assist patients in understanding the many treatment options available to them and the benefits and risks associated with each treatment option.
Furthermore, as a Gl Nurse, you may be asked to assist patients with administering their prescriptions and giving nutritional advice.
It is also possible to require the services of a Gastrointestinal Nurse when undergoing surgical operations.
The role of Gastroenterology Nurses is to assist patients in becoming more prepared for a life marked by gastrointestinal problems.
They may, among other things, advise patients about what to eat and what not to eat, or they may advise patients on how to manage symptoms associated with their diseases.
Education, Licensing, and Training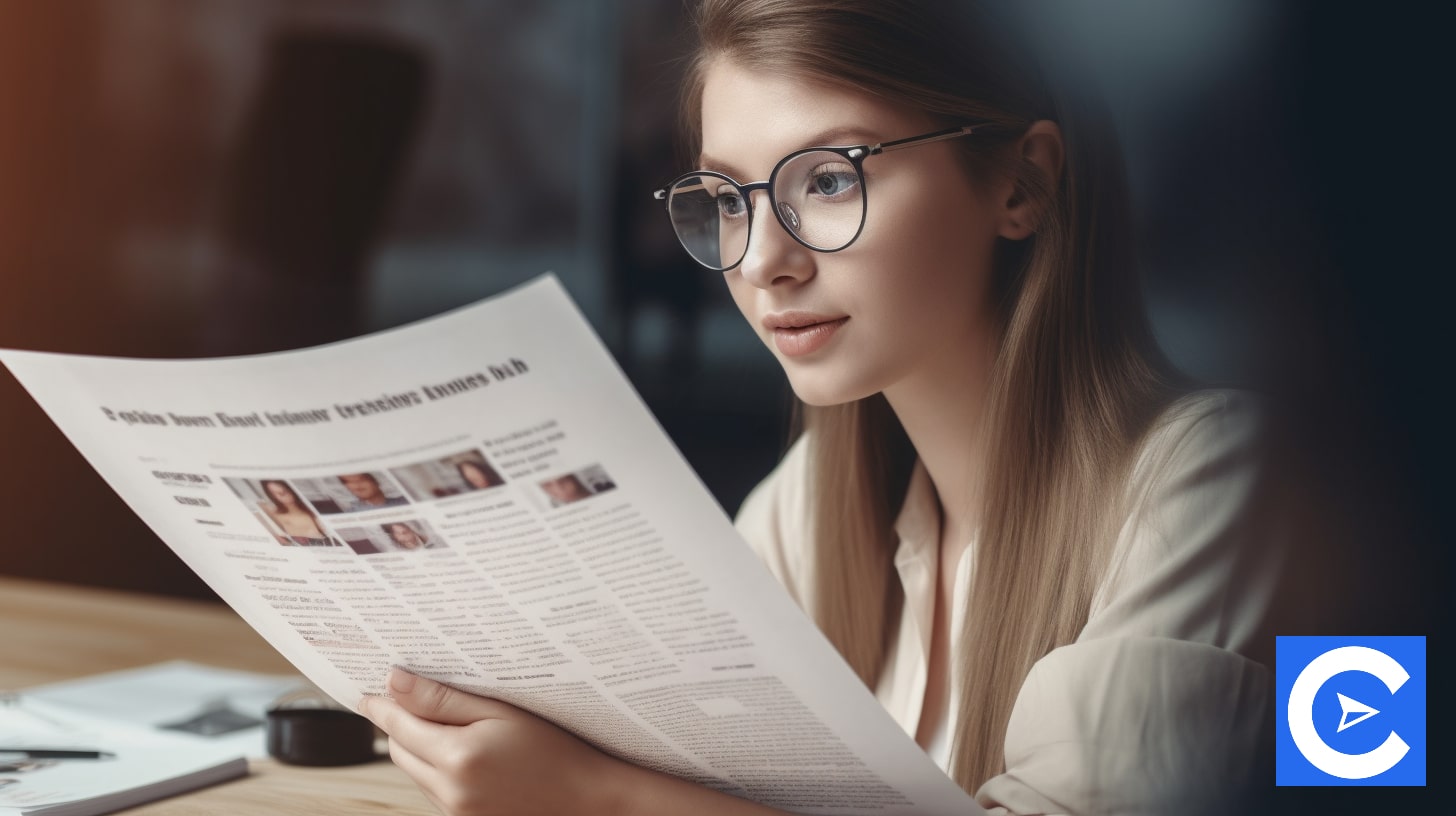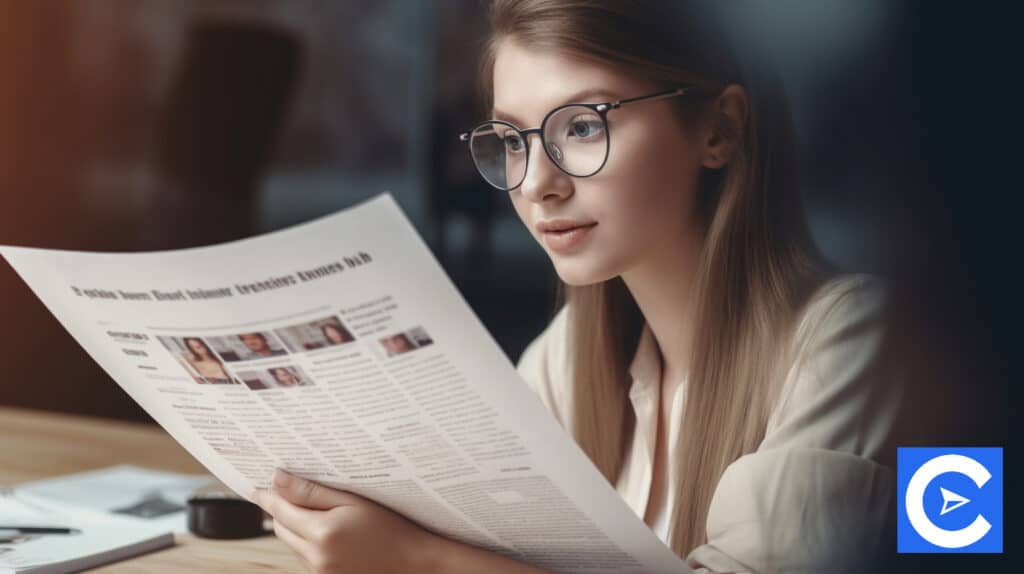 Nursing degrees from two or four-year universities are essential for those wishing to pursue nursing careers in Gastroenterology or Gastrointestinal surgery (gastrointestinal nursing).
Employment in this area necessitates possessing an Associate's Degree-ADN or a Bachelor's Degree-BSN in Nursing.
You must first complete a recognized nursing program and then pass the National Council Licensure Examination for Registered Nurses before practicing as a Registered Nurse in the United States.
Even though professional credentials are not necessary for many employees in Gastrointestinal Nursing, it is highly recommended.
You can earn an SGNA certification in the gastrointestinal specialty, which raises the RN to a higher degree of responsibility.
It is possible to earn a credential in gastrointestinal nursing from the ABCGN.
The ABCGN is the only validated Gastroenterology Nurse certification program in the United States and Canada (ABNS).
To be considered for certification, applicants must meet the following requirements:
You'll have to recertify every five years to keep your designation active when you've already earned your certification
You can retake the CGRN certification exam again or submit an application that includes contact hours earned through participation in workshops and seminars
Retaking the CGRN certification exam is the most common method of renewing credentials.
Workplace Environment
There is a wide range of workplaces where Gl Nurses perform gastrointestinal diagnostics and procedures; however, they are most typically seen in the following:
Hospitals
Clinics and private practices
Assisted living facilities
Centers for surgical procedures
Long-term care centers
Salary and Job Outlook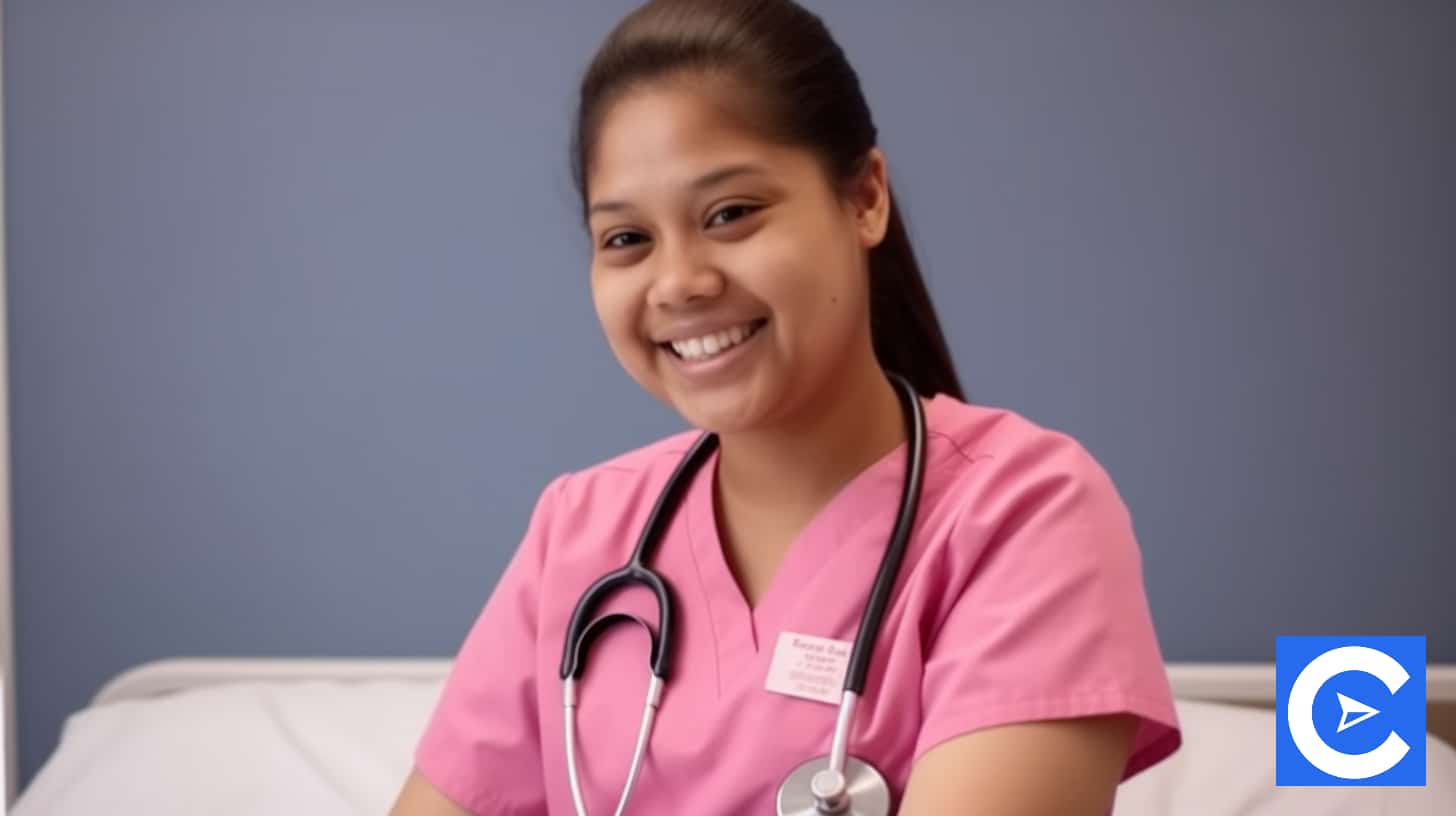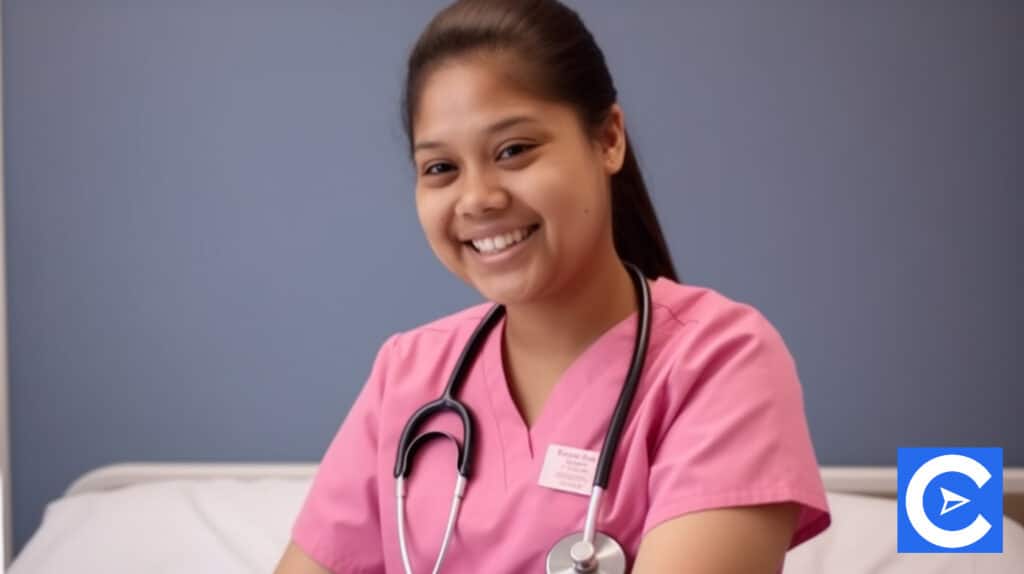 As medicine continues to develop and advance, many patients are undergoing outpatient diagnostic procedures.
Gl Nurses have a wide range of job options in various clinical settings, ranging from Procedure Nurses to managerial and research positions.
Certified Gl Nurses might earn as little as $56,000 per year on the low end and as much as $100,000 per year on the high end.
The salary of a generalist will be heavily influenced by elements such as the job's jurisdiction, the number of years of clinical nursing experience, educational degrees, and credentials.
On the other hand, Nurses working in Gastroenterology will typically be compensated with benefits such as medical, dental, vision, and prescription insurance coverage, as well as some paid time off each year.
According to the BLS, occupational growth for Gastroenterology Nurses is predicted to exceed 16 percent over the next decade.
Gastroenterology Nurse Skill Sets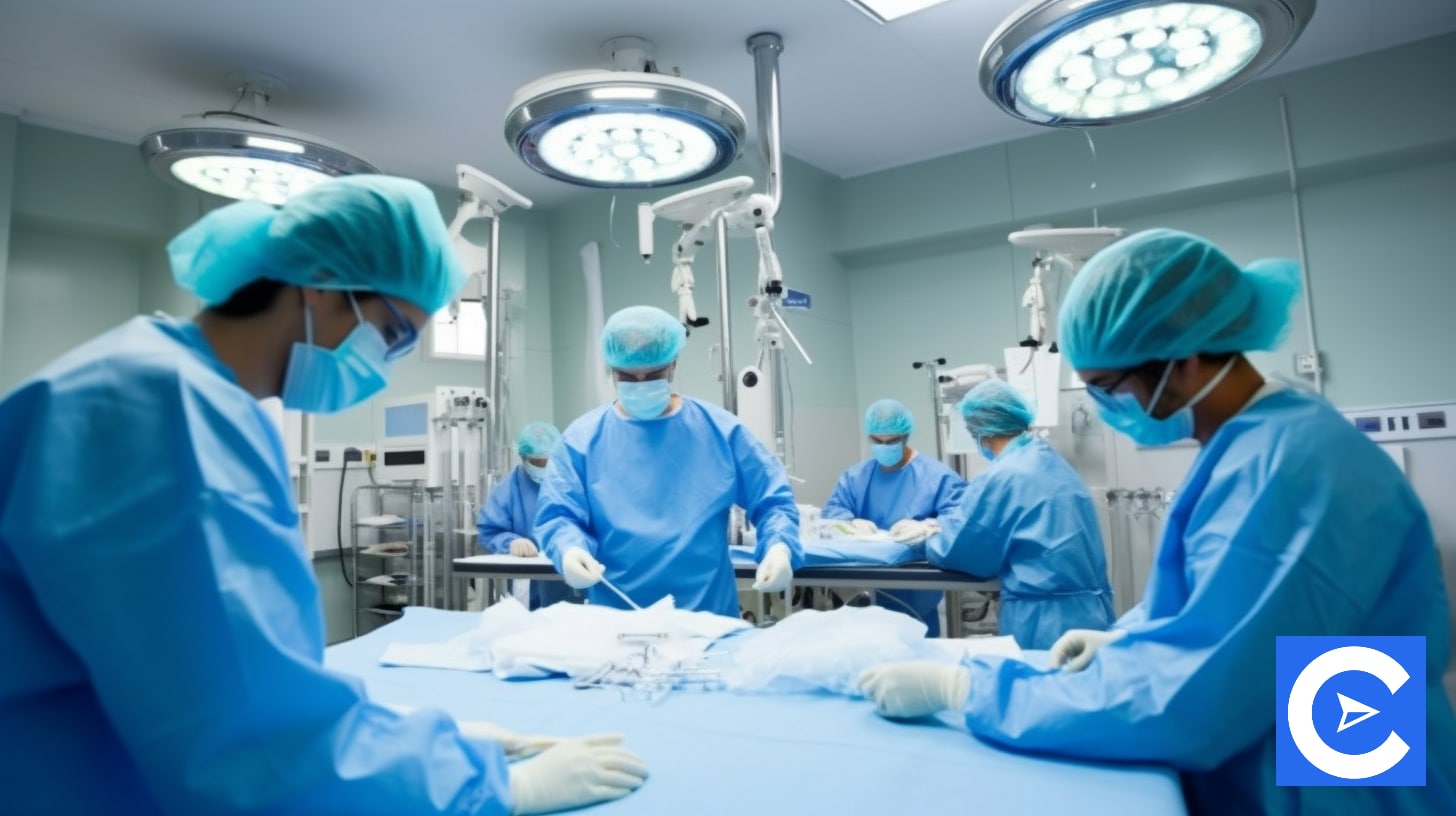 For Gl Nurses to be effective, they must have extensive assessment skills, excellent interpersonal skills, and analytical abilities.
You must possess strong organizing abilities to keep track of the entire flow of tasks.
Additionally, they must be effective in working in partnership with other healthcare professionals to provide safe patient care.
A Gastrointestinal Nurse Practitioner's duty includes a significant amount of teaching, as the majority of their patients require rehabilitation following an operation and lifestyle modification.
You should have strong communication skills and therapeutic methods to ensure that the appropriate care is offered.
It is also possible to build strong teamwork in the workplace when there is honest and transparent communication.
Steps to Becoming a Gastroenterology Nurse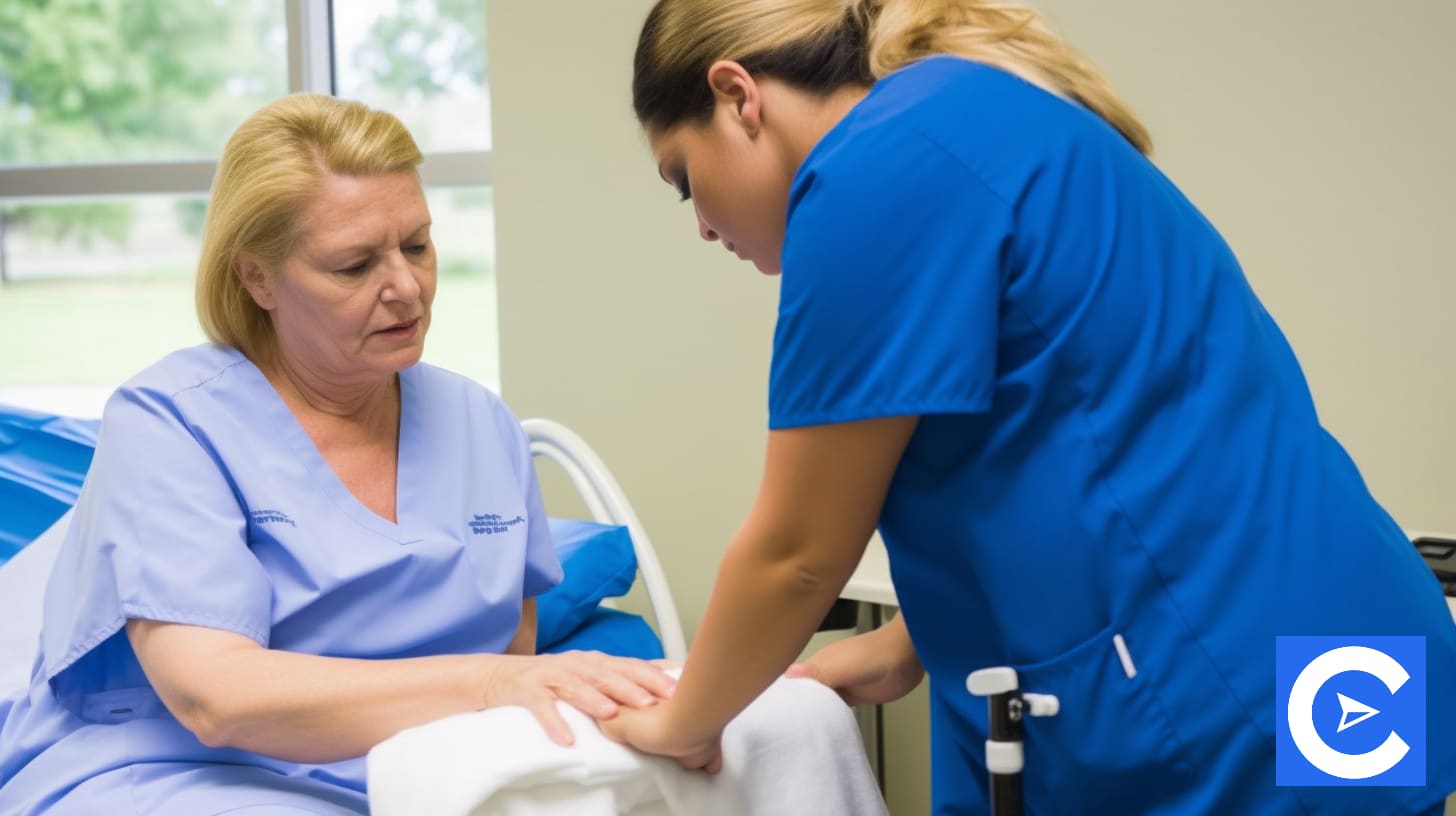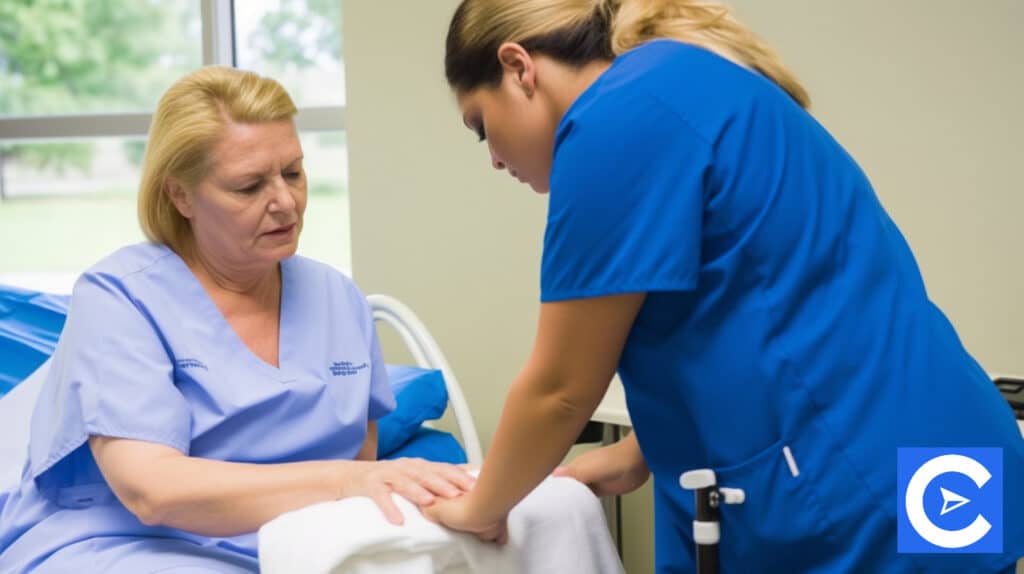 A specialist in a discipline such as Gastroenterology requires additional knowledge and training beyond what is provided by the basic nursing education that a Nurse receives throughout their undergraduate years.
The first step for prospective Nurse Practitioners is to earn an Associate's Degree in Nursing, which you may complete in two years, or a Bachelor's Degree in Nursing, which can be completed in four years, depending on their desire.
Through this educational preparation, candidates will understand nursing foundations, as well as nursing theories and medical terminology.
To give a firm foundation for understanding the human body and its functioning, you will take courses in biological science.
The candidate's clinical exposures will also enable them to gain the necessary nursing skills and the ability to think critically as a result of their experiences.
Student Nurses will now be able to sit for the National Board Examination for Nurses once they have completed all clinical exposures and written examinations required for graduation.
You must pass the NCLEX-RN to become a Registered Nurse.
An advanced preparatory course in Gastroenterology is available upon completing the NCLEX-RN.
You may pursue a Master's degree in Gastroenterology specializing in digestive disorders.
It is intended that participants gain a more in-depth grasp of the pathophysiology and function of the gastrointestinal system as part of the curriculum.
It is vital to enroll in courses or engage in programs that will help you develop your skills, such as BLS or ACLS certification courses.
Conclusion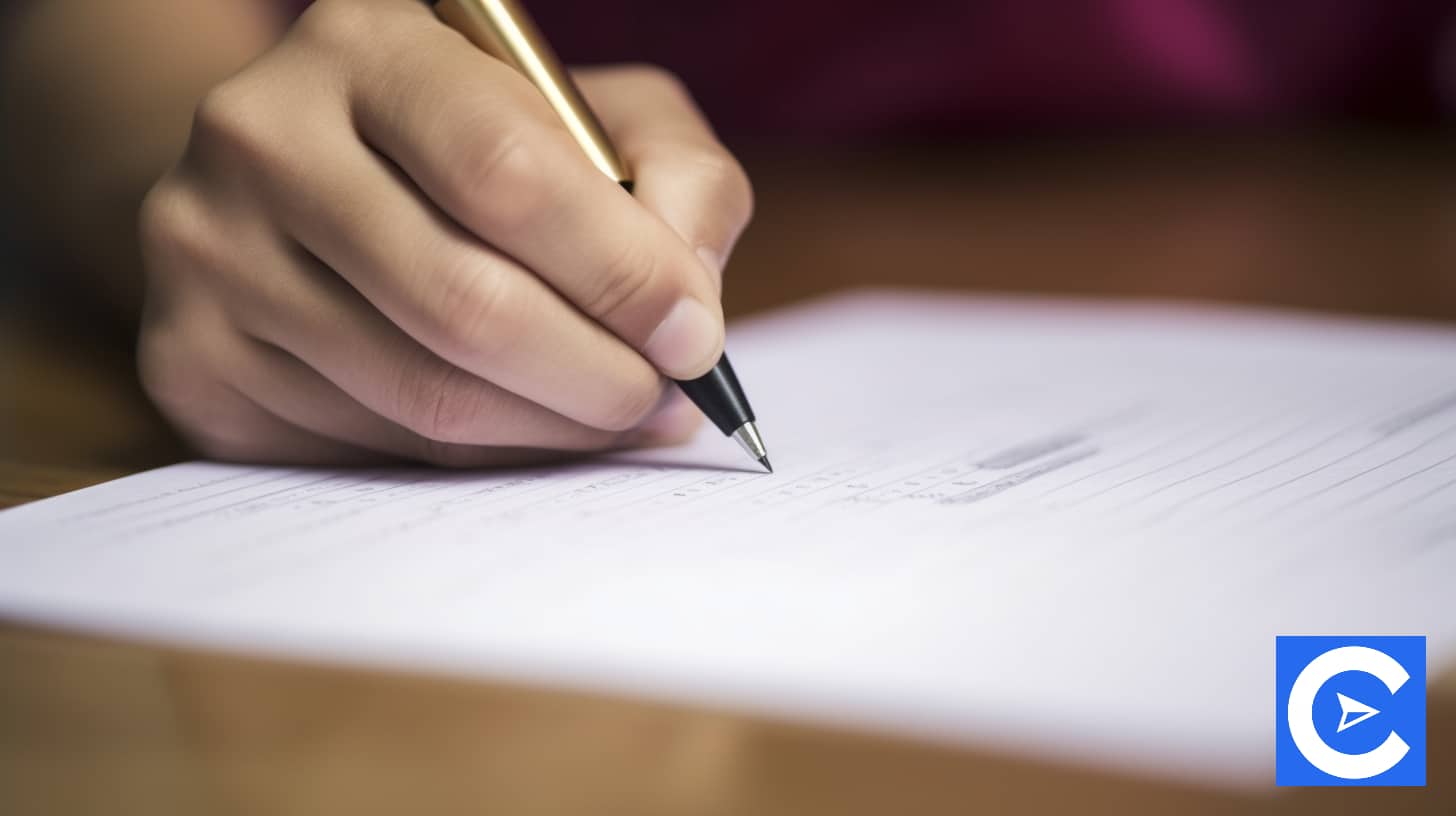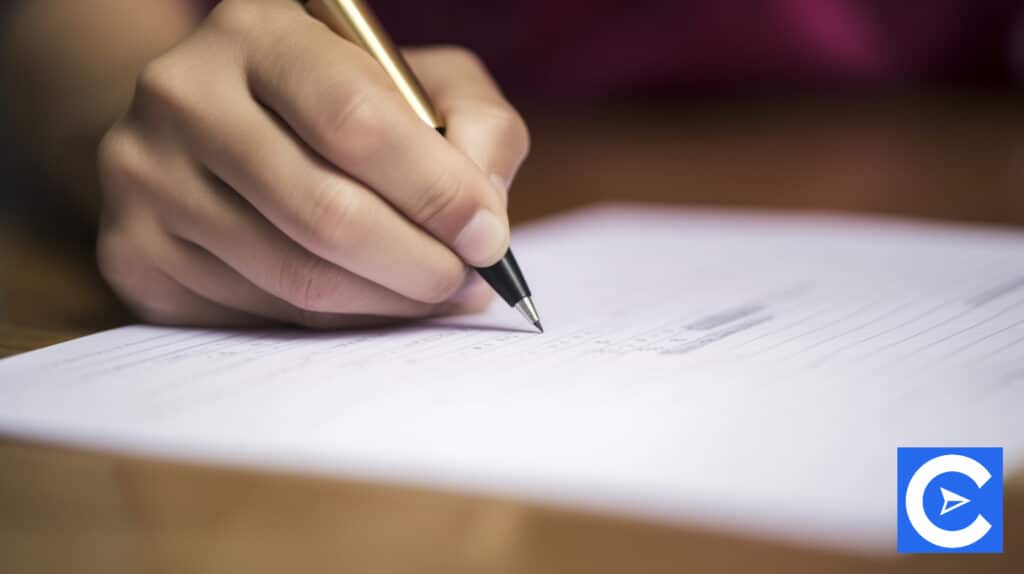 A strong interest in helping patients and their loved ones feel comfortable while through harsh and uncomfortable treatments should motivate individuals to consider a career as a Gastroenterology Nurse.
Other requirements include working in multidisciplinary teams and with technologically advanced and intrusive medical equipment, among other things.
Gastrointestinal Nurses should gain practical experience in a nursing environment where conscious sedative medications are utilized before entering the sector after receiving their nursing degree and becoming certified Registered Nurses.
It is advantageous for Gl Nurses to be task-oriented and provide exceptional customer service to their patients.
FAQs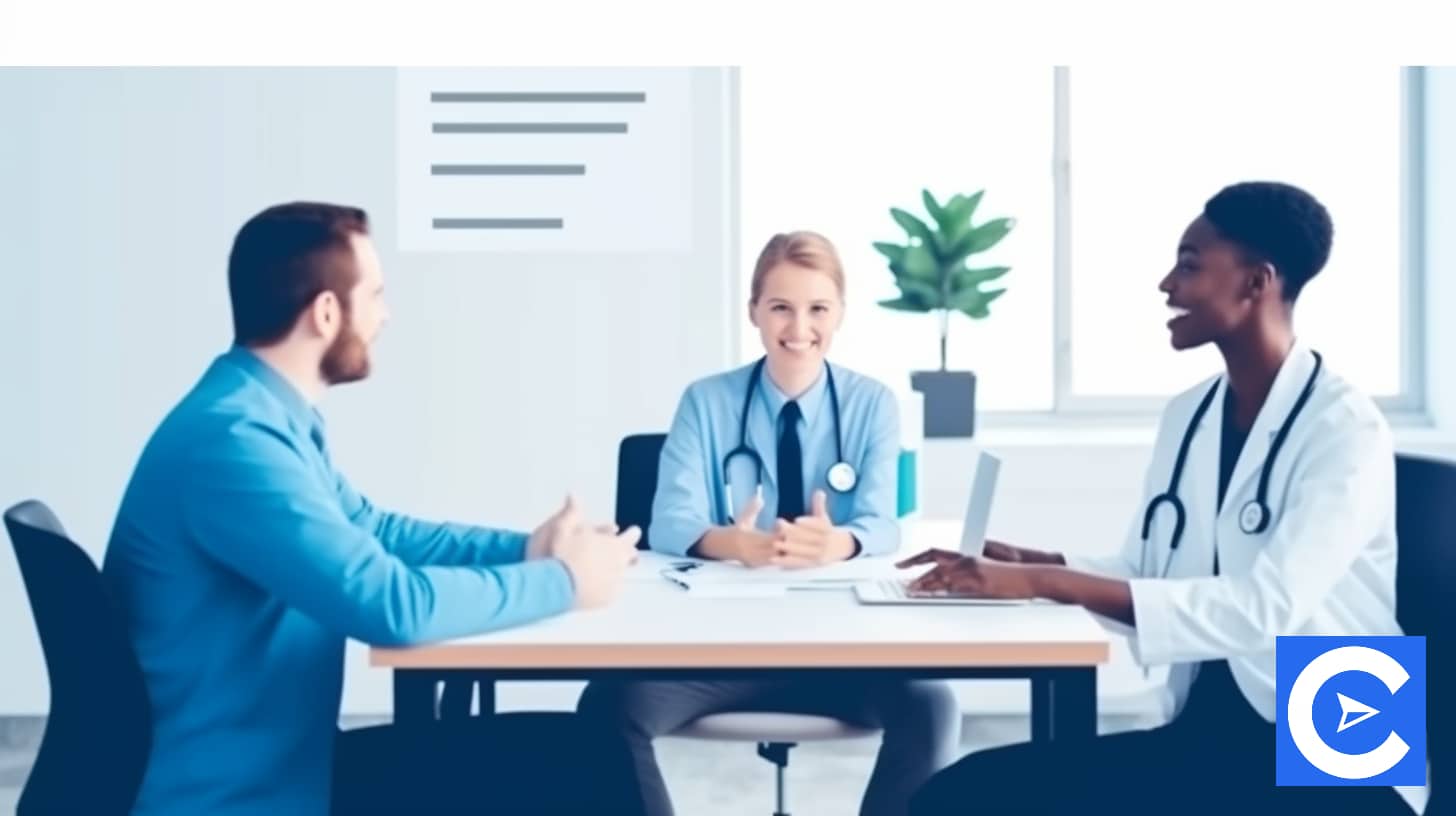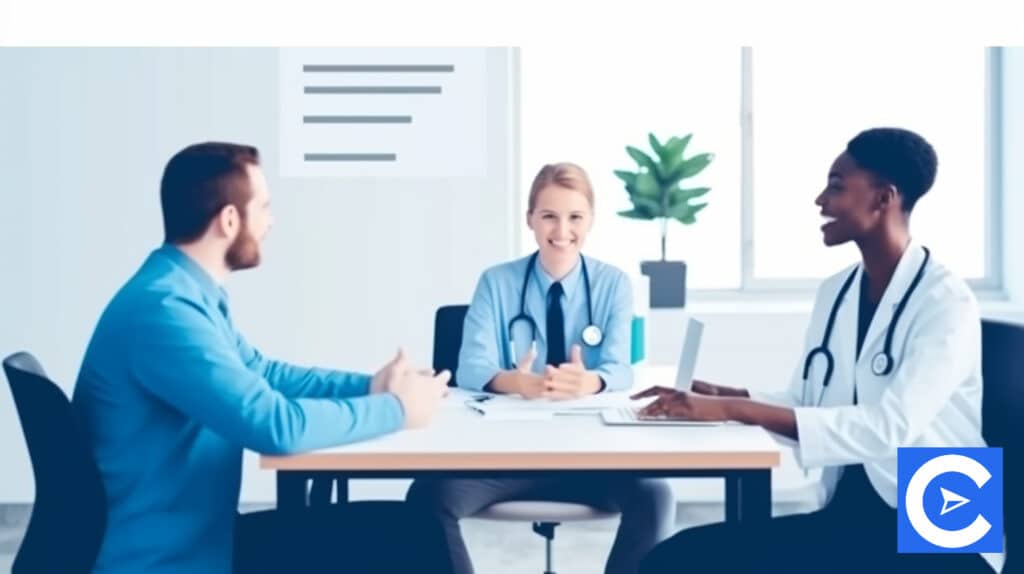 Is Gastroenterology Nursing a good specialty?
After obtaining their nursing license, many Registered Nurses choose to specialize in a specific field of medicine, such as gastrointestinal. A Gastroenterology Nurse position may be perfect if you have extensive nursing experience and good interpersonal and communication skills. Most essentially, you must have a passion for Gastroenterology.
Can a Nurse become a Gastroenterologist?
Many Nurses opt to specialize in a particular area of medicine after they have obtained their RN license, with gastroenterology being one such example. The abilities and interests necessary to be a successful Gastrointestinal Nurse include a background in nursing and outstanding interpersonal skills, and interest in gastroenterology.
What is a Colonoscopy?
Colonoscopy is a minimally invasive, non-painful technique that allows your Surgeon to check the colon and rectum lining while under anesthesia. In most cases, it is a day-patient procedure performed in a hospital or an endoscopic treatment room. A Colonoscopy is a relatively risk-free technique.
Can Gastroenterology Nurses work part-time?
Hospitals, clinics, and private offices are where Gastrointestinal Nurse Practitioners can be found practicing. Working full-time, with some evenings and weekends thrown in for good measure, is the norm for them. Some Gastrointestinal Nurse Practitioners are on call, which means they are always available to work.
Is Gastroenterology a good specialty?
This medical specialty is one of the most diverse and exciting specialties available to the aspiring physician who enjoys caring for acutely ill and chronically ill patients and relishes the challenge of performing demanding procedures that can be extremely time-consuming and strenuous on the body.
References
Gl Nurses' Educational Requirements