Hello there, welcome to another thrilling read on Nurse Blog!
In this article, we'll break down Neonatal Nurse and Neonatal nursing careers.
We'll help you understand the need to become a Neonatal Nurse, the skill and educational requirements, Neonatal Nurse job descriptions, the key difference between Neonatal and NICU Nurses, and also the expected impact being a Neonatal Nurse can make on your finances as a healthcare professional.
We'll shed light on the following:
What is a Neonatal Nurse?
Levels of NICU
What does a Neonatal Nurse do?
Scope of practice
Let's get started!
What is a Neonatal Nurse Practitioner?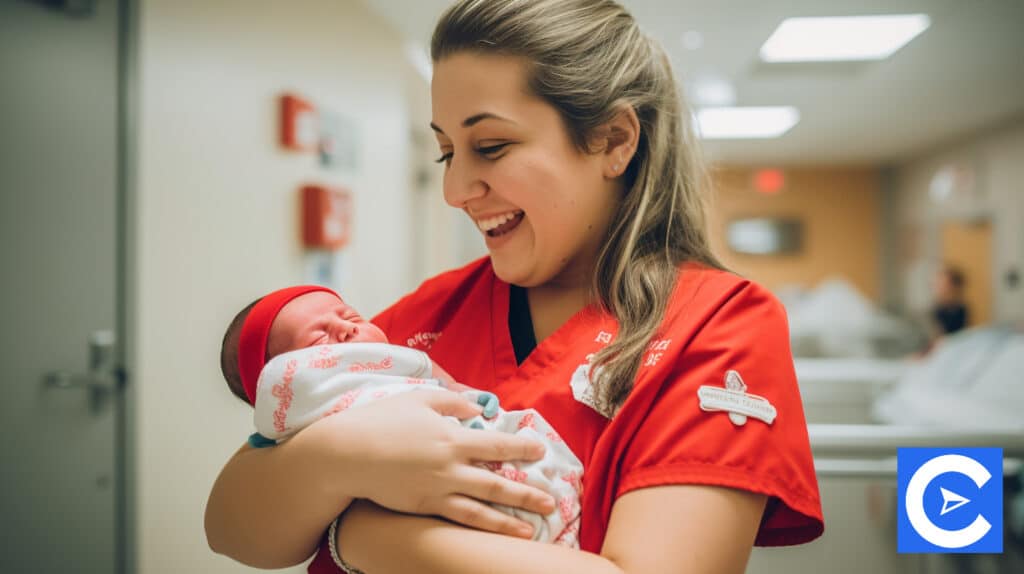 If you want to help people and make a difference in their lives, start at the beginning – with birth.
Working with infants and their families is possible as a Neonatal Nurse.
There are numerous nursing programs and specializations, some of which focus on a specific patient population.
Nurses in the Neonatal Intensive Care Unit (NICU) are in this situation.
A Neonatal Nurse is a type of Nurse who works with neonatal patients (infants and babies up to twenty-four months of age).
They help babies with heart defects, low birth weight, infections, congenital diseases, and other medical issues.
However, nursing in the Neonatal Intensive Care Unit (NICU) is concerned with the care of unwell or premature babies, as well as those with birth defects.
These patients must be cared for and supervised for long days, and sometimes months until they are healthy and have had the required developmental care to return home.
NICU Nurses are Registered Nurses who have received the needed expertise working with neonates and may have additionally obtained certification in a relevant field.
As a Neonatal Nurse, you can work with either a BSN or an ADN with a notable level of clinical experience.
It takes a unique type of person to become a Nurse, and this is especially true for those who go on to work in the neonatal intensive care unit (NICU).
These kinds of Specialists look after the most vulnerable patients: premature and ill newborns.
These Nurses are also at the forefront when it comes to assisting terrified parents through what may be a terrible ordeal.
Neonatal nursing is one of the most rewarding and hard nursing specialties, requiring empathy, exceptional observation, organizing skills, and quick reaction.
NICU Nurses typically work in the neonatal intensive care unit (NICU), assisting with various levels of patient care.
They may also work in home health services, maternity wards, community health groups, and other healthcare settings.
The National Association of Neonatal Nurses (NANN) estimates about 39,999 low-birth weight newborns are born in the United States each year.
Survival rates are improving thanks to breakthroughs in medication, highly competent NICU Nurses, and other healthcare workers.
In fact, today's survival rate is ten times that of 10-12 years ago.
Learn more about NICU Nurses, their responsibilities, salaries, and why those who choose this nursing career are doing the world a special service in this article.
What Does a Neonatal Nurse Do? (Neonatal Nurse Job Description)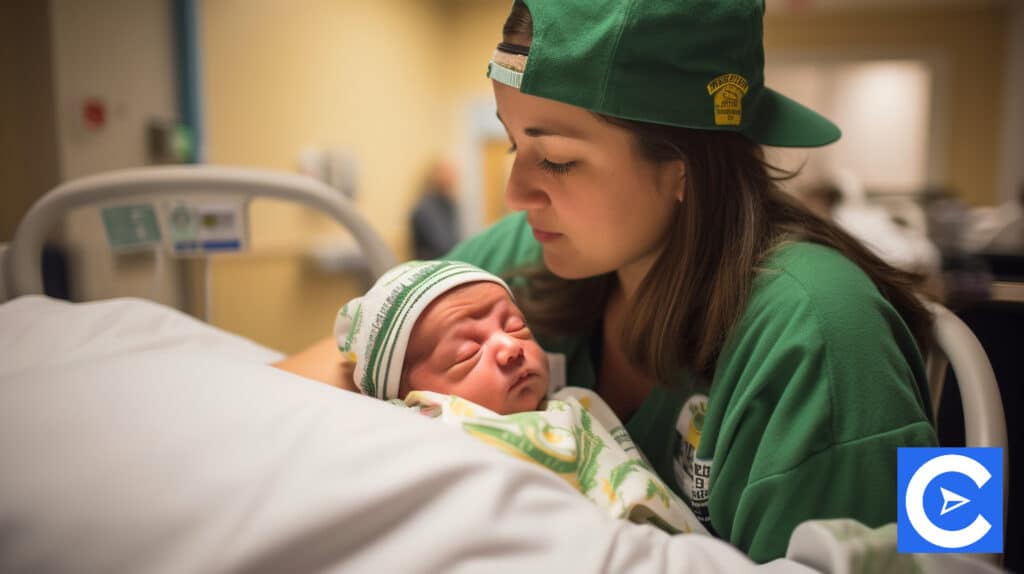 Neonatal Nurses in the NICU have a wide range of job responsibilities.
Their tasks may include everything from resuscitating infants to advising new mothers about breastfeeding.
NICU Nurses collaborate with medical experts such as Midwives, Nutritionists, and Doctors to care for newborns with a variety of health issues.
NICU Nurses interact closely with dads and moms who are going through this emotional time with their newborns, in addition to providing hands-on or practical patient care, monitoring, and feeding.
Nurses in the NICU offer support and education to families as they go through this difficult period.
A Neonatal Nurse's typical responsibilities include:
Conducting testing to determine any issues
Observing the health of the child
Keeping track of the patient's medical history
Giving Doctor-prescribed treatment and medication
Instructing new parents on how to properly care for their children
Communicating with parents about their infant's care and health, and so on
According to NANN (National Association of Neonatal Nurses), neonatal nursing primarily entails the care of newly born newborns in distress, but it can also include neonates who have long-term issues as a result of being born prematurely or who have suffered from a serious illness soon after birth.
Actually, NICU Nurses are in charge of not just the babies, but also the entire family unit.
They frequently offer distraught parents a shoulder to cry on, aid new mothers with breastfeeding, and give lasting memories to new parents.
Where Do Neonatal Nurses Work?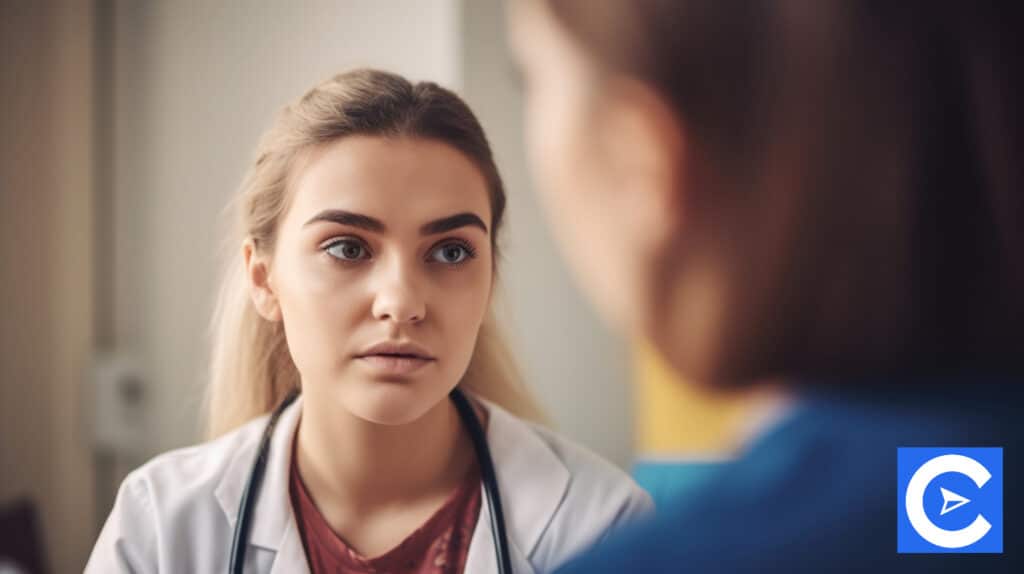 Newborn Nurses usually work at a clinic, hospital, or medical center's neonatal intensive care unit (NICU).
The type of facility where you work will determine the level of care you'll be accountable for providing.
If you work in a community hospital's Level II NICU, for instance, your neonatal patients will almost certainly require assistance with feeding, medication, or breathing.
If you work as a Neonatal Nurse in a larger medical center or children's hospital, you'll most likely be assigned to a Level III NICU, where your patients will require far more advanced care.
You may be compelled to offer home care or follow-up visits to high-risk patients in some cases.
Neonatal Nurse vs NICU Nurse
The duty of the Newborn (Neonatal) and Intensive Care Unit (NICU) Nurse is nearly identical.
NICU Nurses are simply Neonatal Nurses who work in the neonatal intensive care unit (NICU).
The neonatal intensive care unit is abbreviated as NICU.
Although it is sometimes considered that Newborn Nurses and Neonatal Intensive Care Unit Nurses are nearly interchangeable, the duties are not always interchangeable.
Neonatal Nurses are Nurses who work with critically unwell infants and are designated by the professional title "Neonatal Nurse".
"NICU Nurses" are Neonatal Nurses who specialize in the care of infants and children in the neonatal intensive care unit.
Levels of NICU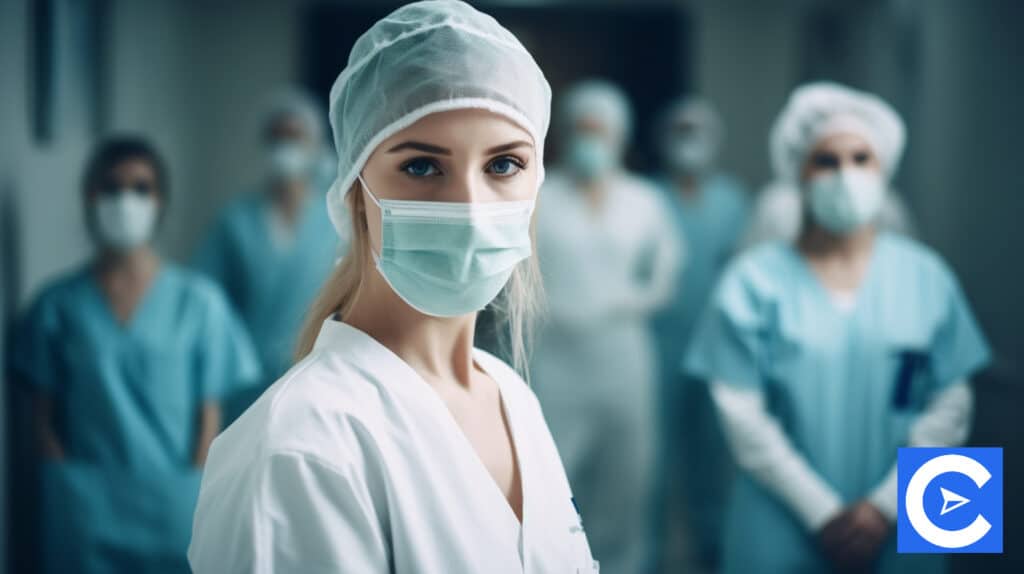 A Neonatal Nurse can provide a variety of services.
According to AAP, a healthcare facility can provide four levels of newborn care, with higher levels providing more specialized care.
Level I: Basic Newborn Babies Care
Level I neonatal nursing is for healthy babies, and the facilities that provide this care are commonly referred to as "well newborn nurseries".
Nurses offer routine postnatal care for preterm babies between 35 and 37 weeks of gestation, as well as sick neonates under 35 weeks of gestation until they are transferred to other hospitals.
Level I Neonatal Nurses can administer immunizations, bathe babies, perform neonatal resuscitation, conduct vision, and hearing examinations, and teach moms how to care for their babies.
Level II: Special Care
Newborns weighing more than or equal to 1500g at birth, delivered at or after 32 weeks, and with mild health conditions can be found in these nurseries.
Neonatal Nurses in special care nurseries have all of the same skills as level I Nurses.
They also look after newborns who have undergone intense therapy and can provide feeding assistance and medication.
They also provide temporary assisted ventilation to babies with breathing problems until their condition improves or they can be transferred to a higher-level institution.
Level III: Intensive Care
Neonatal intensive care units offer continuous assisted ventilation for more than 1,440 minutes, high-frequency ventilation, and advanced imaging in addition to providing life support for as long as it is needed.
Neonatal Level III Nurses are specially trained and qualified to work in the NICU.
They care for neonates who were born from the end of 31 weeks of pregnancy and beyond.
Or babies that weigh less than 1.5kg at birth, as well as those who had severe medical or surgical issues.
Level IV: Highest Care Level
Regional NICUs, often known as Level IV facilities, are generally attached to a bigger hospital that specializes in surgical correction of serious acquired or genetic disorders.
They offer complex surgeries such as "open-heart" surgeries, mechanical ventilation, and ECMO (Extracorporeal Membrane Oxygenation), among other things.
Regional NICU teams include Clinical Nurse Specialists, Pediatric Medical Subspecialists, and other experts in addition to Neonatal Nurses.
They provide developmental and critical care to newborns with serious health concerns that are born between seven months of pregnancy.
Neonatal Nurse Scope of Practice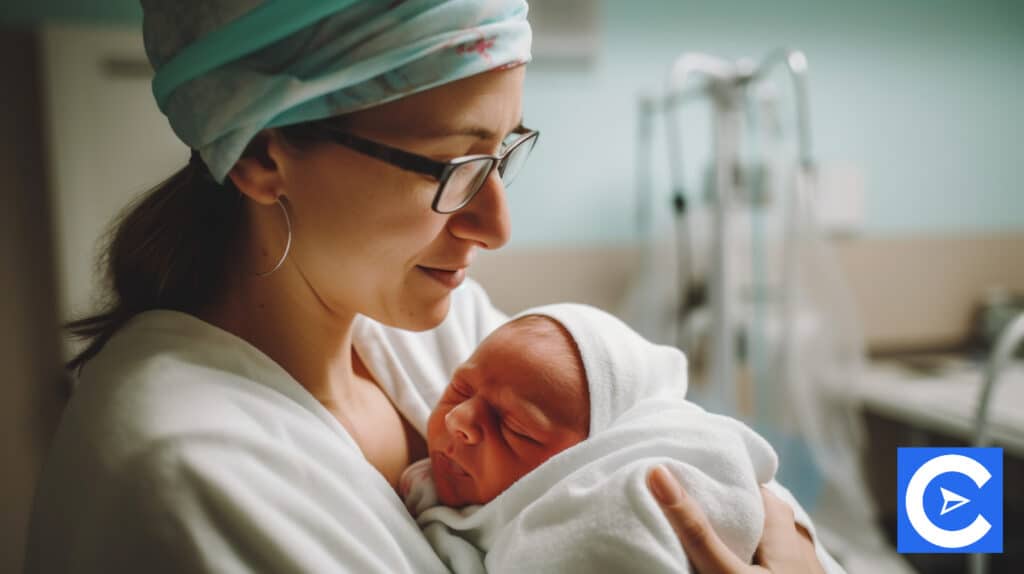 When working in collaboration with a Neonatologist and other members of the health care team, the NNP can provide complete care to unwell, premature, and full-term newborns, as well as to their caregivers.
Neonatal Nurse Practitioners (NNPs) work in both acute and non-acute settings, providing care and management for infants with a variety of conditions, including nutritional and fluid needs, neuromuscular problems, respiratory distress, drug addiction, metabolic conditions, cardiac defects, and renal problems.
NICU Nurses, like other RNs, work under a Scope of Practice, which is a set of state regulations that outline their rights and obligations as a Nurse and authorize them to perform certain tasks when delivering medical care.
The National Council of State Boards of Nursing usually helps NNPs identify their state's Nurse Practice Act.
Neonatal Nurse Skill Requirement
Working in the NICU necessitates a unique set of abilities in addition to medical ones.
Working with family members can be stressful, hectic, and emotionally draining.
Strong communication skills are essential, as is an empathic, calm manner.
Furthermore, because the patients are so small and even the tiniest error might be fatal, meticulous attention to detail is essential.
Neonatal Nurse Education Requirement
Aspiring Neonatal Intensive Care Unit (NICU) Nurses begin by pursuing the same educational path as anybody else who wishes to become a Registered Nurse (RN).
There are two options for earning a nursing degree: a Bachelor of Science in Nursing (BSN), which takes four years to complete, or an Associate Degree in Nursing (ADN), which takes two years to finish.
Both programs prepare students to sit for the NCLEX-RN exam, which is required for state licensing and is administered by the National Council of State Boards of Nursing.
Some Registered Nurses begin their careers in General Pediatrics and are able to make the transfer to the neonatal intensive care unit.
Hospitals are increasingly offering neonatal residency programs to Registered Nurses (RNs), who can earn money while learning how to care for severely ill infants.
Certification for this practice is not required by law for employment, but it may result in a higher income and more opportunities in the workplace.
Neonatal Nurses who wish to become certified can do so through the National Certification Corporation (NCC) or the American Association of Critical-Care Nurses (AACN), respectively.
Both positions necessitate a specific number of hours spent in the direct care of severely ill newborns each week.
Level of education, years of experience, and research can all be used to compensate for lost job time.
Qualities of a Successful Neonatal Nurse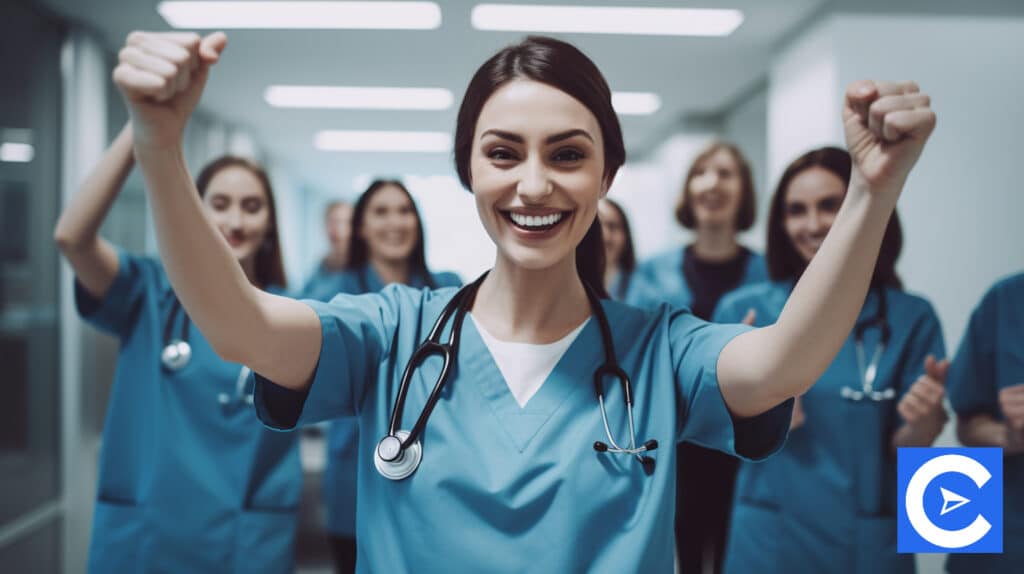 Empathic Personality
Nurses at the neonatal intensive care unit (NICU) must have innate qualities of caring and compassion for tiny, vulnerable babies.
To care for severely ill infants who are sometimes unable to be in direct contact with their mothers due to their fragile situations, they must have a motherly instinct.
The NICU Nurse must be able to fill the void left by this motherly role, combining emergency-level medical expertise with true compassion and love for the child.
Outstanding Communication Skills
Nurses in the neonatal intensive care unit (NICU) act as liaisons between parents and doctors, as well as between infants and their parents.
As a result, great communication skills are required.
NICU Nurses must be able to explain to parents often terminology and complex conditions, as well as the procedures, that are done on newborns as ordered by doctors, in a concise and clear manner.
Nurses must also communicate parents' concerns to doctors.
Nurses in the NICU must also be able to teach parents how to care for their newborns.
Aside from these abilities, Nurses must be able to speak with patience, understanding that stressed-out parents may require information to be repeated.
Emotional Balance
A NICU Nurse's job is emotionally draining, as the NICU exposes them to a variety of terrible situations in the form of suffering and emergency.
Seeing vulnerable infants in danger and their distressed parents on a regular basis can put Nurses under a lot of strain.
They must be emotionally secure and able to manage stress by remaining optimistic, strong, and emotionally distant as possible while still demonstrating real care and concern.
This mental stability enables them to provide assistance to families while remaining focused on the critical medical issues they face on the job.
Problem-solving and Critical-thinking Abilities
Nurses in the neonatal intensive care unit (NICU) must use critical thinking abilities to quickly assess circumstances involving babies.
They must be able to react quickly in the event of an emergency or deteriorating situation.
To provide the finest care to their little patients, Nurses must be ever observant, attentive, and detail-oriented.
With so many newborns in their care, health Caregivers must prioritize and stay organized in order to provide proper care to each child.
What are the Pros and Cons of Being a Neonatal Nurse?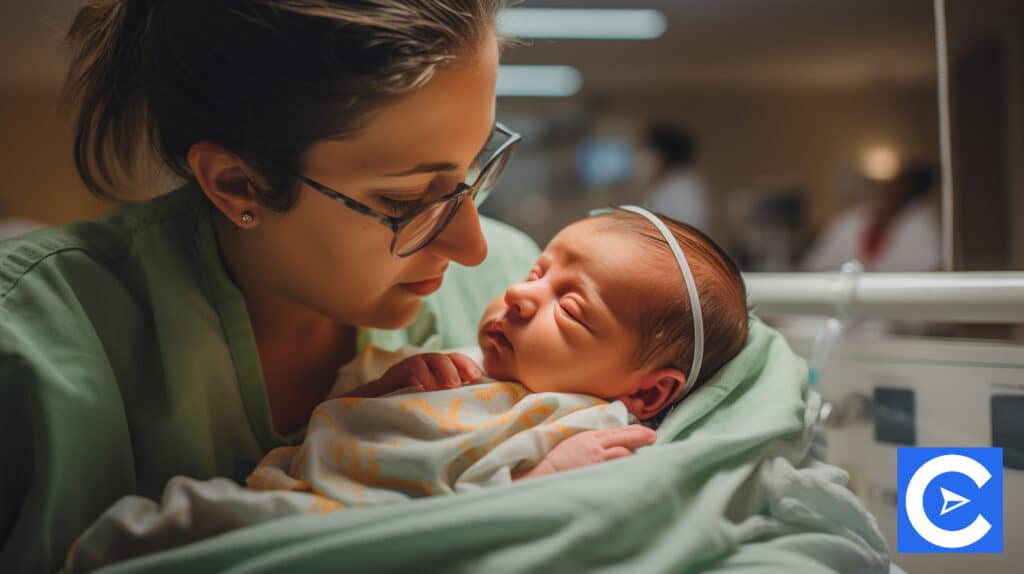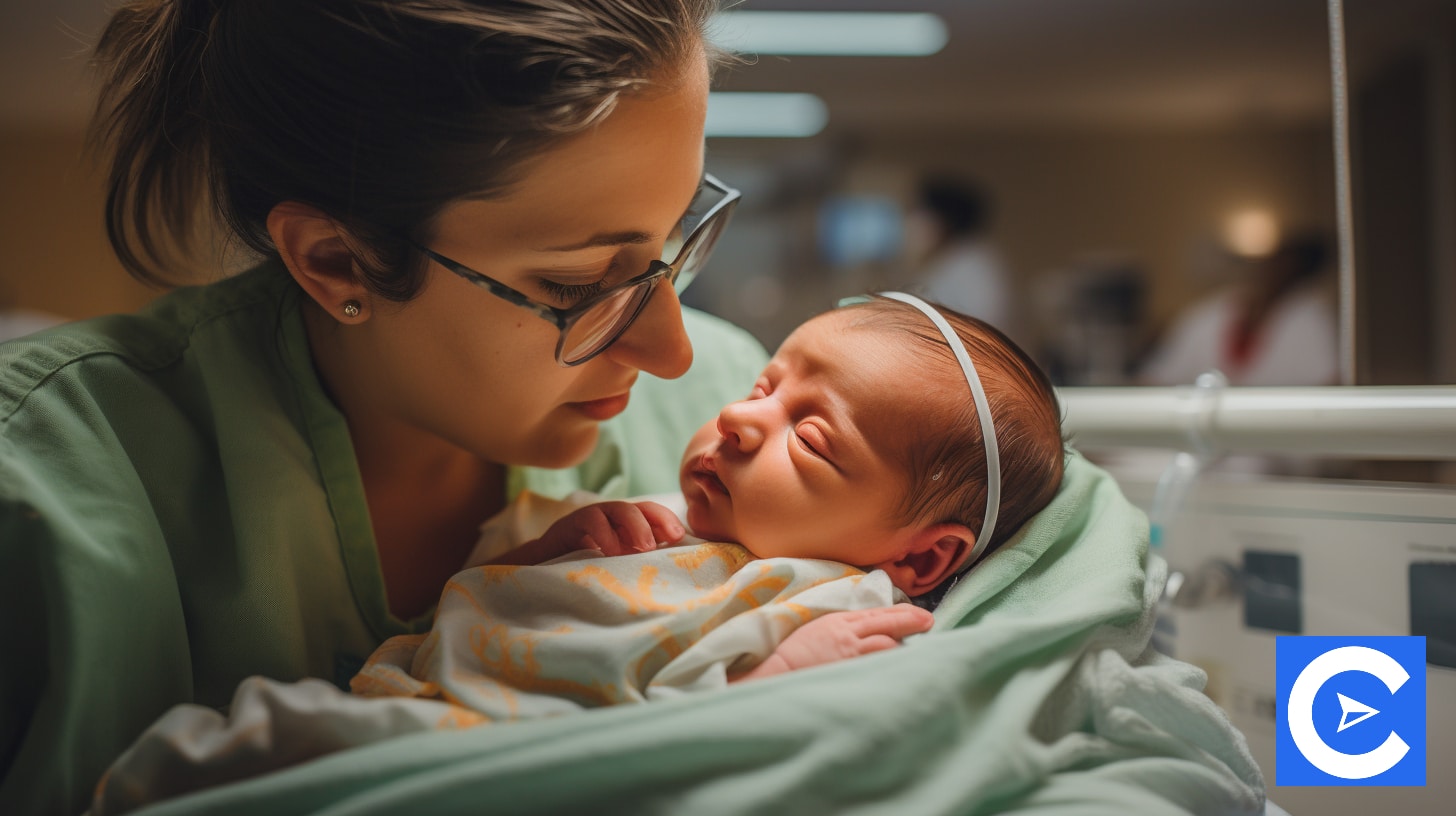 Pros
Less Physically Demanding
Many hospital Nurses return home exhausted from lifting and transferring patients to and from gurneys, beds, and wheelchairs.
In the NICU, patients weigh only a few pounds, and you spend more time watching monitors than lugging and lifting.
Job Security
You won't have to worry about job security as a NICU Nursing Assistant.
NICU Nursing Assistants are in high demand, as are Nurses and Nursing Assistants in general.
The work also allows for career advancement, as extra certification and training are easily obtained.
Emotionally Rewarding
The great rewards of nursing these kids back to health, as well as sharing the joy with their parents when they take their children home, are often enough to balance the emotional difficulties of NICU nursing.
Moreover, many Neonatal Nurses build intimate bonds with one another, providing emotional support.
Cons
Emotionally Stressful
No doubt working in a NICU is stressful.
The NICU nursing team is in charge of tiny, fragile babies, and may be called upon at any time.
Even healthy newborns can become severely ill, and those in the NICU are more prone to comas or other problems.
You may also pick up stress from the babies' parents, who are often worried and tensed about their newborns' survival.
Demanding
Neonatal care needs a high level of precision, as any misstep could have serious consequences for the newborn.
In a crisis situation, it's not always clear what treatment is best for the newborns.
Parental Pressure
Parents of NICU newborns bring a lot of stress with them, and some wish to stay there 24/7.
You may feel that those parents are the second set of patients as a NICU nursing assistant.
Expect them to make excessive demands and to try to project their own stress onto you.
Neonatal Nurse Career, Salary, and Job Outlook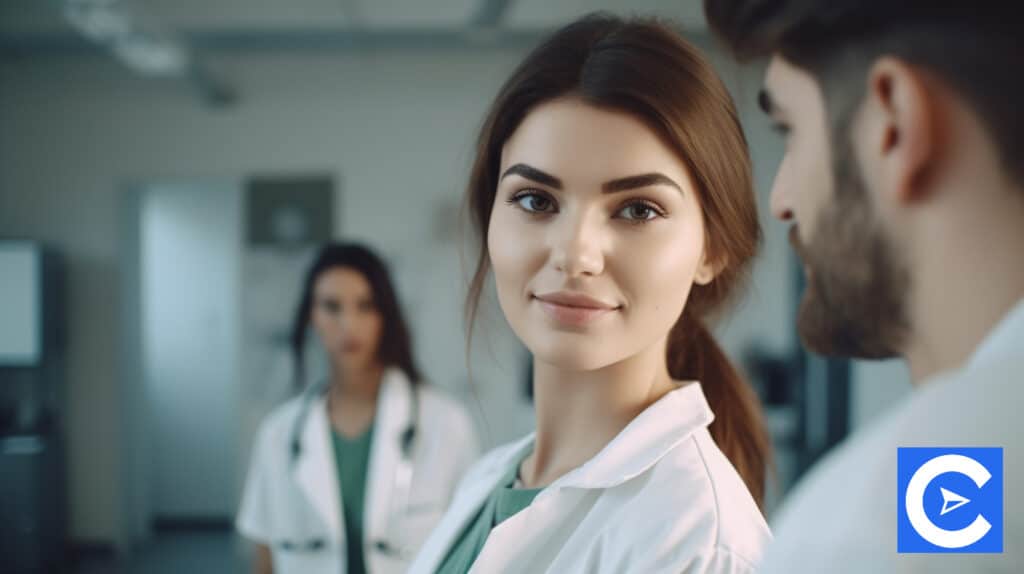 When it comes to nursing salary ranges, a decent rule of thumb is to learn how much RNs make and then assume that the compensation for the specialty will be slightly higher.
That is not true, however, for all nursing specialties.
Because of the intricacy and acuity of the patients, NICU Nurses generally earn more than other nursing specializations.
According to BLS data, the average annual income for all RNs was $75,400 per year or $36.25 per hour in 2020, albeit conditions varied by locale.
The national average for NICU RNs is $107,750 a year, or $50.2 per hour.
It's crucial to realize that this is the average annual salary; actual earnings may vary depending on one's years of experience, employer, and geography.
The average yearly pay in New York City is about $119,100, which is more than the national average.
The job outlook for all types of nursing professions is predicted to be favorable.
There are approximately one million Registered Nurses (RNs) working now (almost a third of the workforce).
By 2024, about 699,999 Nurses are expected to quit or retire from the workforce.
Since February 2020, the healthcare sector has lost about half a million workers, according to the US Bureau of Labor Statistics.
While the report does not specify the number of Nurses who have retired, Bedside Nurses account for the vast majority of those who have left.
New RNs will be needed to fill those posts when they retire over the next decade.
In fact, there are estimated to be 1.199 million vacancies between 2014 and 2022.
As a result, the BLS forecasts a 7-9% increase in Registered Nurse employment from 2020 to 2030.
A job as a Nurse is a fantastic choice.
It's possible that the demand for NICU Nurses is much higher.
It can be more difficult to keep the personnel pipeline full when specific certifications and abilities are involved.
In other words, Nurses who pursue employment in the NICU will have a skill set that will be in high demand for so many years to come.
Conclusion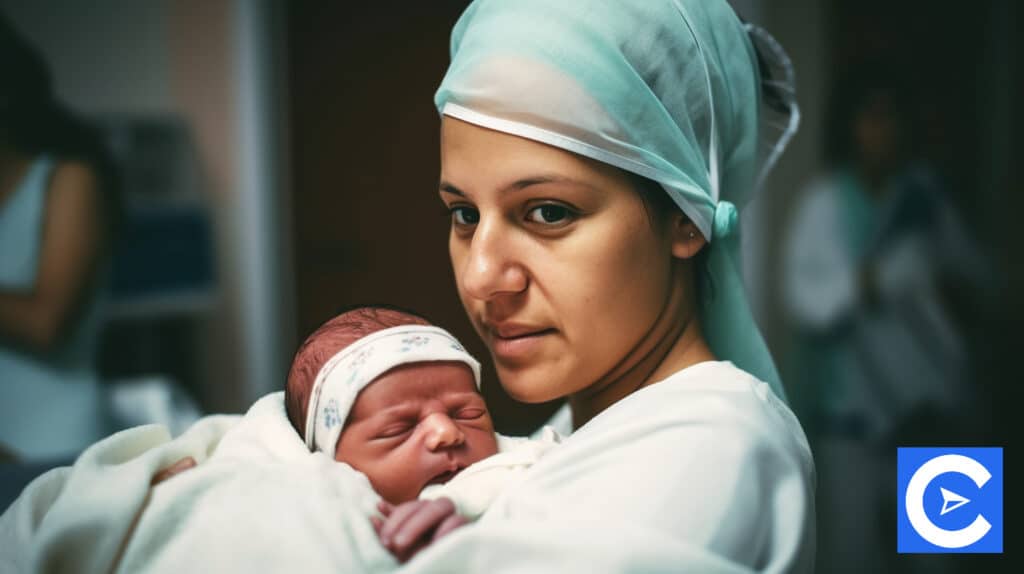 A job as a Newborn Intensive Care Nurse is one of the most rewarding and yet demanding.
Although NICU nursing criteria can be difficult to meet, the work is immensely gratifying.
You will enjoy the satisfaction of ensuring that infants live and see the wonders of the world.
Your patients may be small, but the impact you may have on their healthcare is huge.
FAQs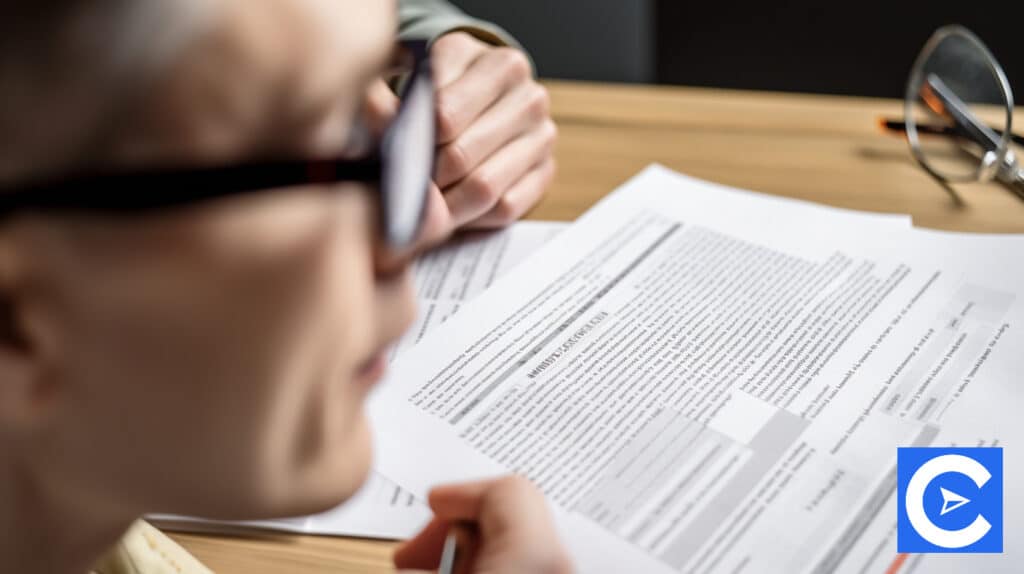 Do NICU Nurses Hold Babies?
NICU Nurses spend the majority of their time providing direct patient care, aiding parents with holding their babies skin-to-skin, teaching parents about fundamental newborn care, or creating a setting where infants can sleep in a developmentally appropriate environment.
How Many Years Does it Take to be a Neonatal Nurse?
On average, it will take four years to become a fully qualified Neonatal Nurse, and that is assuming you complete all of your requirements on time and find work immediately after graduation.
Is a Neonatal Nurse a Registered Nurse?
A Neonatal Nurse is a Registered Nurse who works in the neonatal intensive care unit (NICU) and is supervised by Neonatal Nurse Practitioners and Doctors. Neonatal Nurse Practitioners obtain certification after completing Masters of Science in Nursing (MSN) or a Doctor of nursing practice (DNP).
Is Being a Neonatal Nurse Hard?
If you're thinking about becoming a NICU Nurse, you're in for a challenge: NICU Nurses have one of the most difficult jobs in medicine. While many people find it easy to decide to become a Nurse, deciding whether or not to become a Neonatal Nurse is far more difficult.
Is Neonatal Nursing Stressful?
Nurses at the neonatal intensive care unit (NICU) can endure high levels of physical and psychological stress due to the specialized setting. This stress can cause low morale,  increased absenteeism, exhaustion, and mental tiredness, all of which are indicators of nursing burnout.
What are Neonatal Nurses' Duties?
A Neonatal Nurse, also known as a Neonatal Care Nurse, is responsible for promoting the health and well-being of wounded, unwell, and premature babies. Their responsibilities include administering IVs, changing diapers, and monitoring a newborn's vital signs.
What is Neonatal Nursing Role?
A Neonatal Nurse, also known as a Neonatal Care Nurse, is responsible for promoting the health and well-being of wounded, unwell, and premature babies. Their responsibilities include administering IVs, changing diapers, and monitoring a newborn's vital signs.
What is the NICU Nurse definition?
The Neonatal Intensive Care Unit (NICU) Nurse, also known as a Neonatal Nurse, is in charge of caring for and treating newborn infants who are suffering from a number of issues such as birth abnormalities, infection, and prematurity.
Who is a Nurse that Works with Babies?
Pediatric Nurses work in hospitals' pediatric departments or in the offices of physicians. They provide medical care to children, infants, and adolescents with a variety of medical conditions.
What Does a NICU Nurse Do?
A NICU Nurse's tasks include providing basic care for infants, such as feeding, diaper changes, and arranging medical treatments with the NICU physician. Unwell and premature newborns, as well as their parents and family members, receive comfort and support from the NICU Nurse.
What Education is Needed to Become a Neonatal Nurse?
An Associate's Degree in Nursing (ADN) or a Bachelor of Science in Nursing (BSN) is required to work as a Neonatal Nurse. It is also essential in order to obtain a license. Passing the Neonatal Intensive Care Nursing exam is one way to achieve this.
What is the Best College to Become a Neonatal Nurse?
The University of Rochester, Rochester, New York is recognized as the best college to become a Neonatal Nurse in the United States.
What is the Salary for a Neonatal Nurse?
According to the US Bureau of Labor and Statistics, Registered Nurses in the United States earn an average of $80,100 per year. NICU Nurses are among the highest-paid nurses. A NICU Nurse's average hourly compensation is $47.1 per hour.
Why be a Neonatal Nurse?
Neonatal Nurses work as part of a team to help small infants overcome seemingly insurmountable challenges, nursing them until they're strong enough to go home. Infant survival rates are improving thanks to medical advancements and the efforts of Doctors, Neonatal Nurses, and other NICU staff.
Why are Neonatal Nurses so Important?
In delivery rooms, emergency departments, and neonatal intensive care units (NICUs), Neonatal Nurses care for unwell and preterm babies. In times of great stress, they serve as a liaison between the families of infants and the Doctors. During postpartum and intensive neonatal care, they provide support to patients' families.
References