Hi guys, Welcome to another insightful and well-crafted article from Nurse Code!
In today's article, we will dig deep into the topic of Labor and Delivery Cover Letters.
After reading this comprehensive article from beginning to end, you'll understand a Labor and Delivery Cover Letter, the step-by-step process of writing a Labor and Delivery Cover Letter, and the importance of a good Labor and Delivery Cover Letter.
Here are some of the things that we will discuss:
What is a Labor and Delivery Cover Letter?
How to write a Labor and Delivery Cover Letter?
The importance of a Labor and Delivery Cover Letter
Let's get into it right away!
Introduction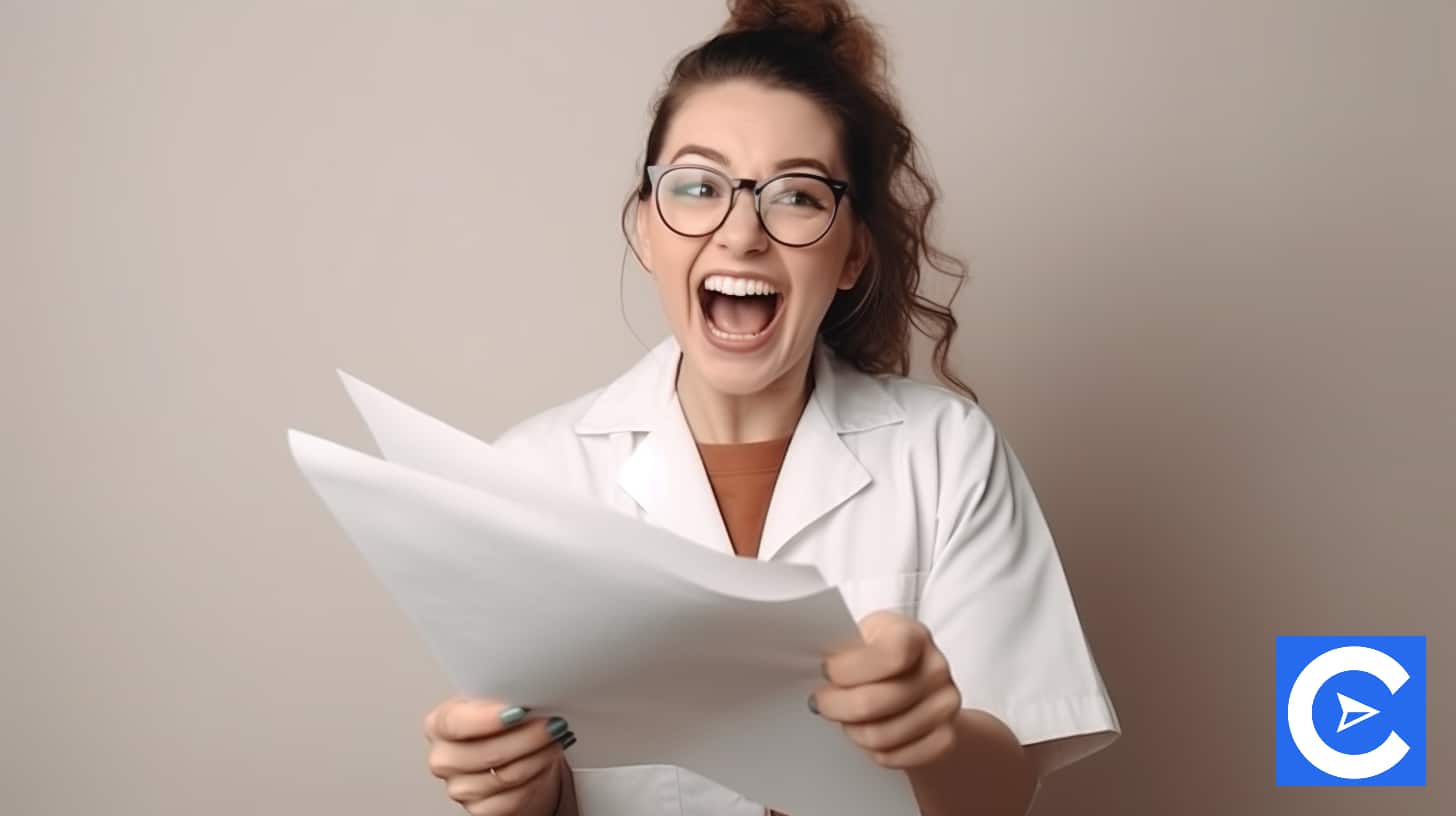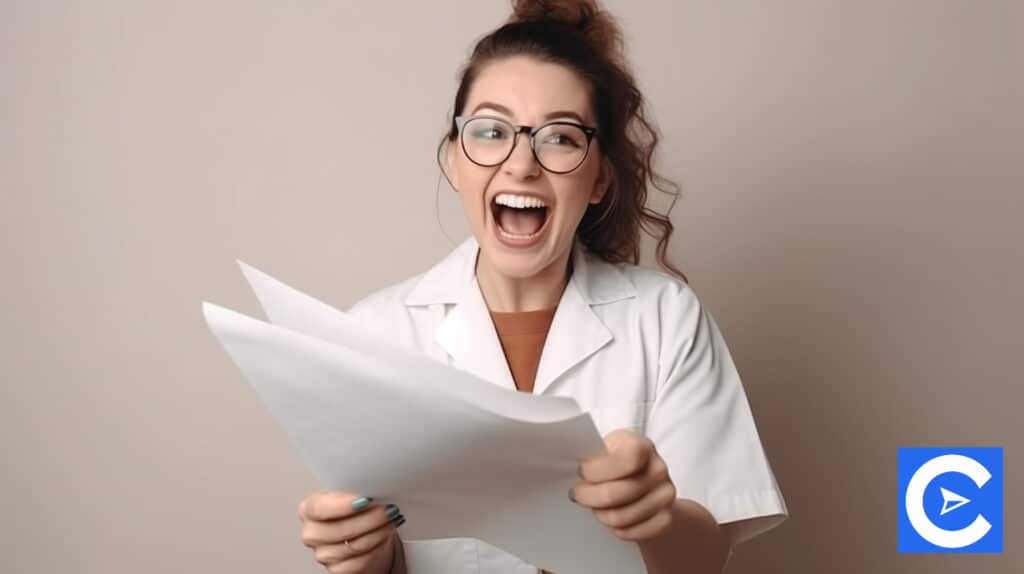 In today's professional world, cover letters are an integral part of the job-hunting process.
While top-notch nursing skills and a perfect CV are essential for your job search, research shows that cover letters may make or break your job prospects.
A Resumelab study in 2022 found that 83% of hiring managers and recruiters preferred interviewing applicants with cover letters to those without cover letters.
The same study concludes that 72% of HR staff expect to receive a cover letter even when the job posting doesn't specifically request one.
CareerBuilder research concludes that 49% of recruiters count the cover letter as the second most important attribute of a candidate's job application after a customized resume.
To properly understand why a Labor and Delivery Cover Letter is this important to recruiters, we need to start with the basics.
What's a Labor and Delivery Cover Letter?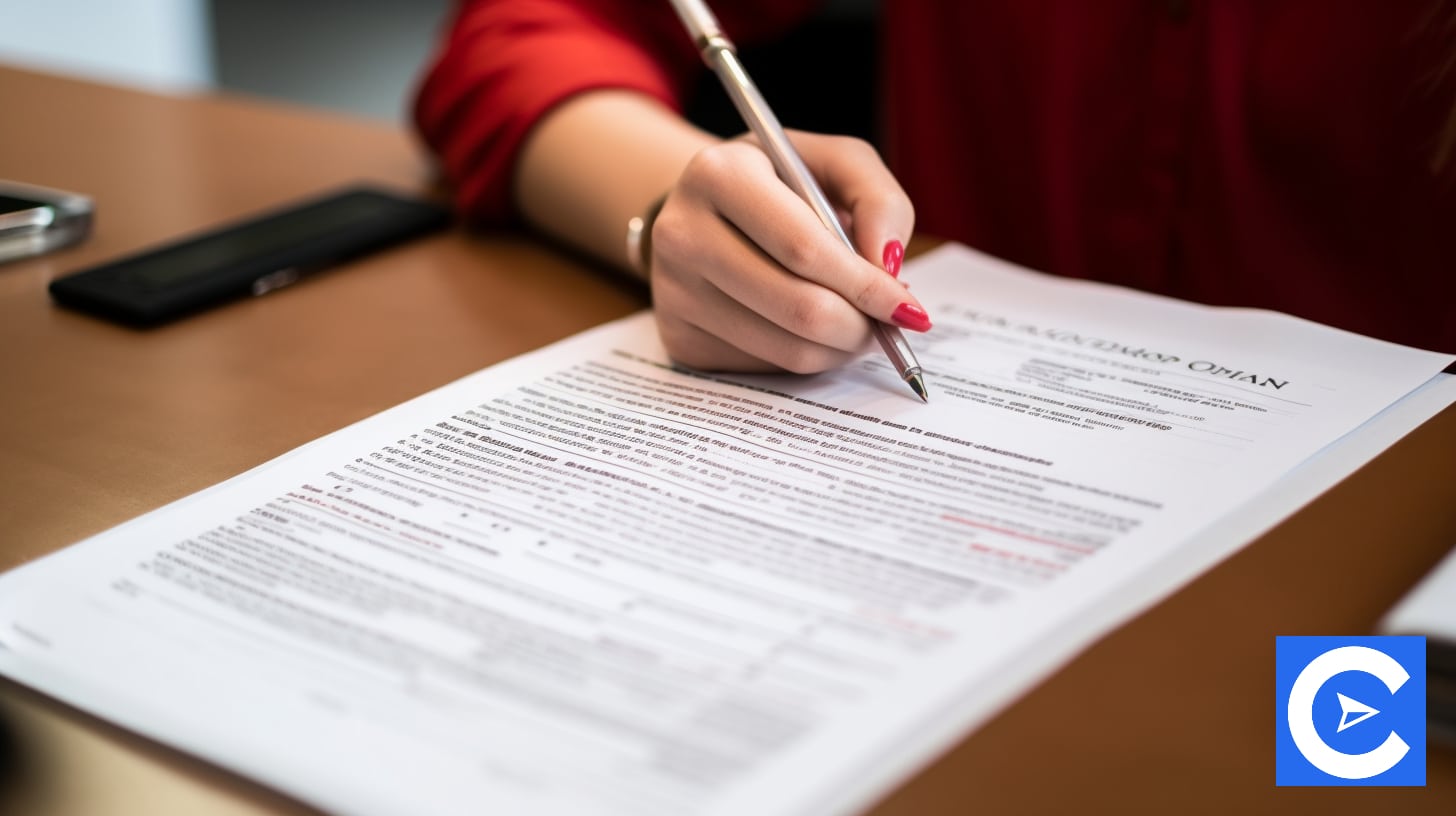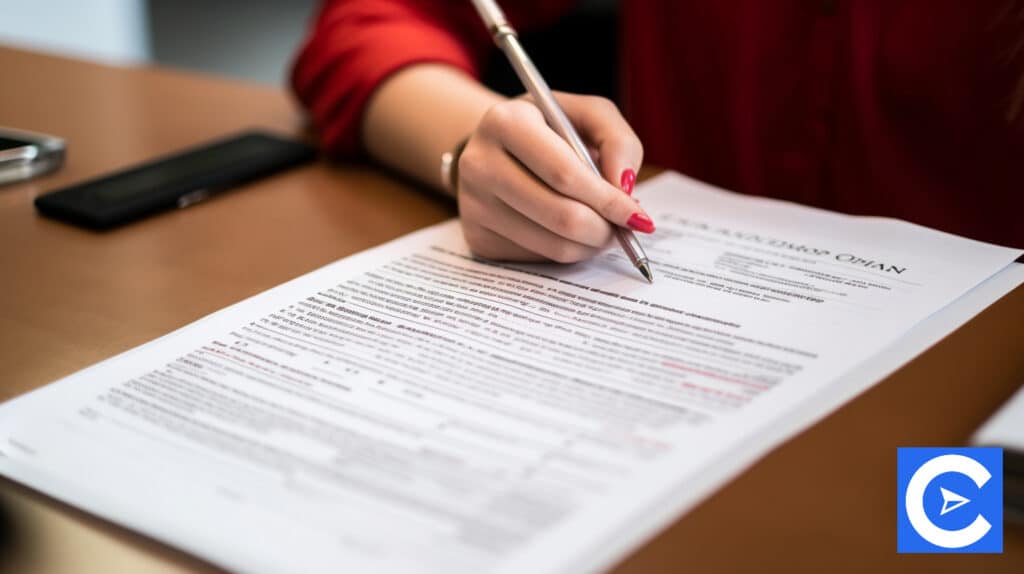 A Labor and Delivery Cover Letter is a short and precise professional introduction that describes the contents of your resume or cv.
Usually, an effective cover letter will spell out your:
Credentials
Contact information
Personal attributes
Years of experience
Interests
Goals
Achievements
Additionally, a cover letter will clearly describe why you're interested in filling the vacancy and the value you bring to the employer.
So whether you're a Labor and Delivery Nurse, CNA, or Specialist, your cover letter is one of the essential tools to help you bag your dream job.
How to write a winning Labor and Delivery Cover Letter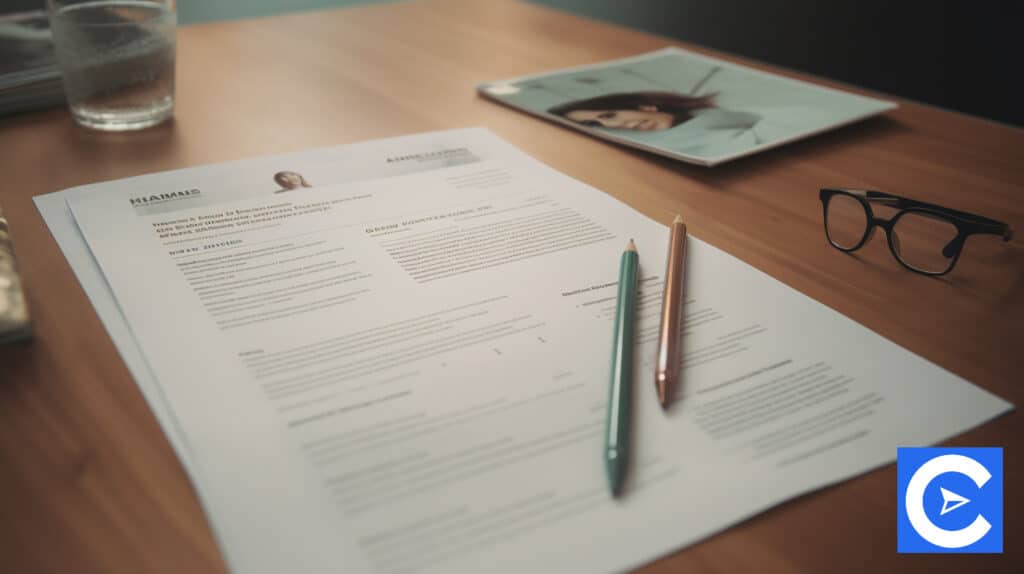 Creating an effective cover letter that will catch the eye of an HR manager is an art that few applicants master.
And while a cover letter is simply a professional introduction, it takes more than just listing your personal and professional details.
Before even typing the first letter of your cover letter, there are things to avoid.
Cover letter mistakes to avoid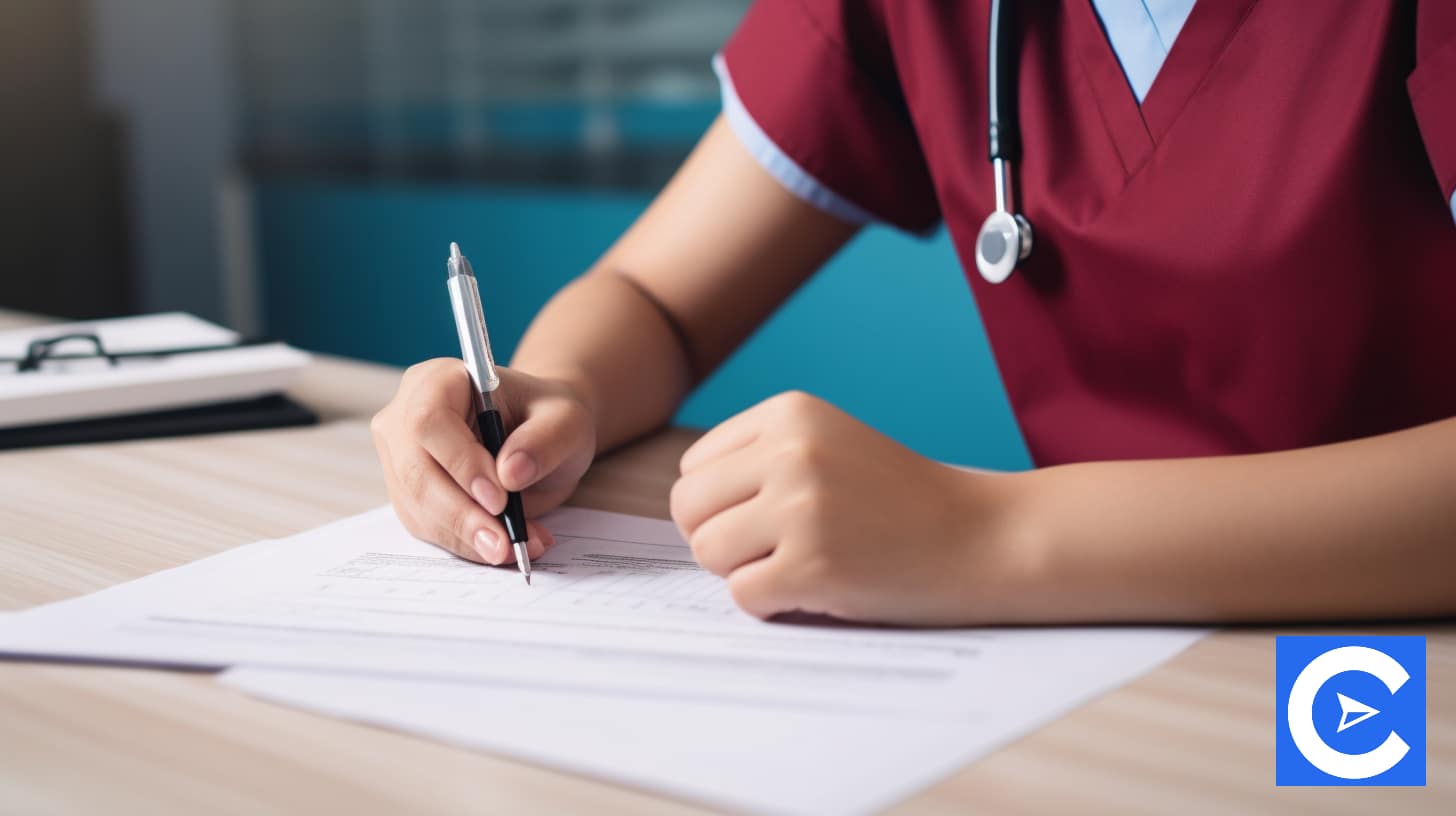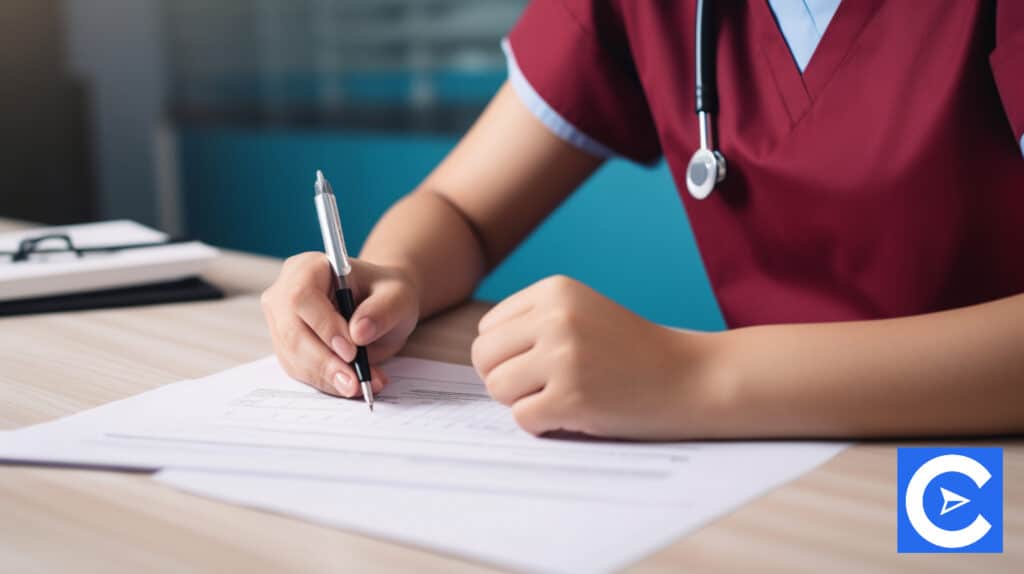 Since a cover letter is the first contact between you and your potential employer, ensure it's perfect.
Watch out for the following cover letter mistakes.
1. False information
Falsifying any part of your cover letter, professional resume, or CV is not only unethical but criminal.
Ensure that you state factually correct information with actual proof.
2. Making it all about you
Your Labor and Delivery cover letter is a sales pitch to potential employers about why you're the best fit for the job.
Avoid turning the focus on yourself and make it all about the employer, what you will do for them, and the value you bring to the team.
3. Not personalizing your cover letter
Nothing stinks worse than a generic or copy-paste cover letter.
Personalize your cover letter, address it to the right company, contact the person, and focus on their problems and issues.
4. Wrong grammar and spelling
Grammatical and spelling errors are a big red flag.
Submitting your professional cover letter with grammar and spelling errors speaks volumes about your professionalism and attention to detail.
Consider running your cover letter through premium proofreading software to catch potential grammar and spelling errors.
5. Being too flattery or casual
Avoid being too flattery in your cover letter; it turns off people.
Instead, use a professional and respectful tone that portrays you as a serious candidate.
Avoid words like howdy, wassup, and other non-formal languages.
6. Desperation
Don't oversell yourself; it's counterproductive and looks desperate.
Hiring managers prefer to deal with confident individuals who believe in themselves.
Avoid begging or listing your life problems in your Labor and Delivery cover letter.
7. Negative energy
No organization will be interested in working with you if your cover letter is full of negative energy.
Keep your tone optimistic and avoid talking negatively of anyone or any organization.
8. Addressing the wrong person
Get your facts right before creating your professional cover letter.
Ensure that you use the organization's correct name, and contact person.
Creating a personalized, factually accurate, and professional cover letter will go a long way in improving your job prospects.
Here are a few things you shouldn't miss in your cover letter.
What to include in your cover letter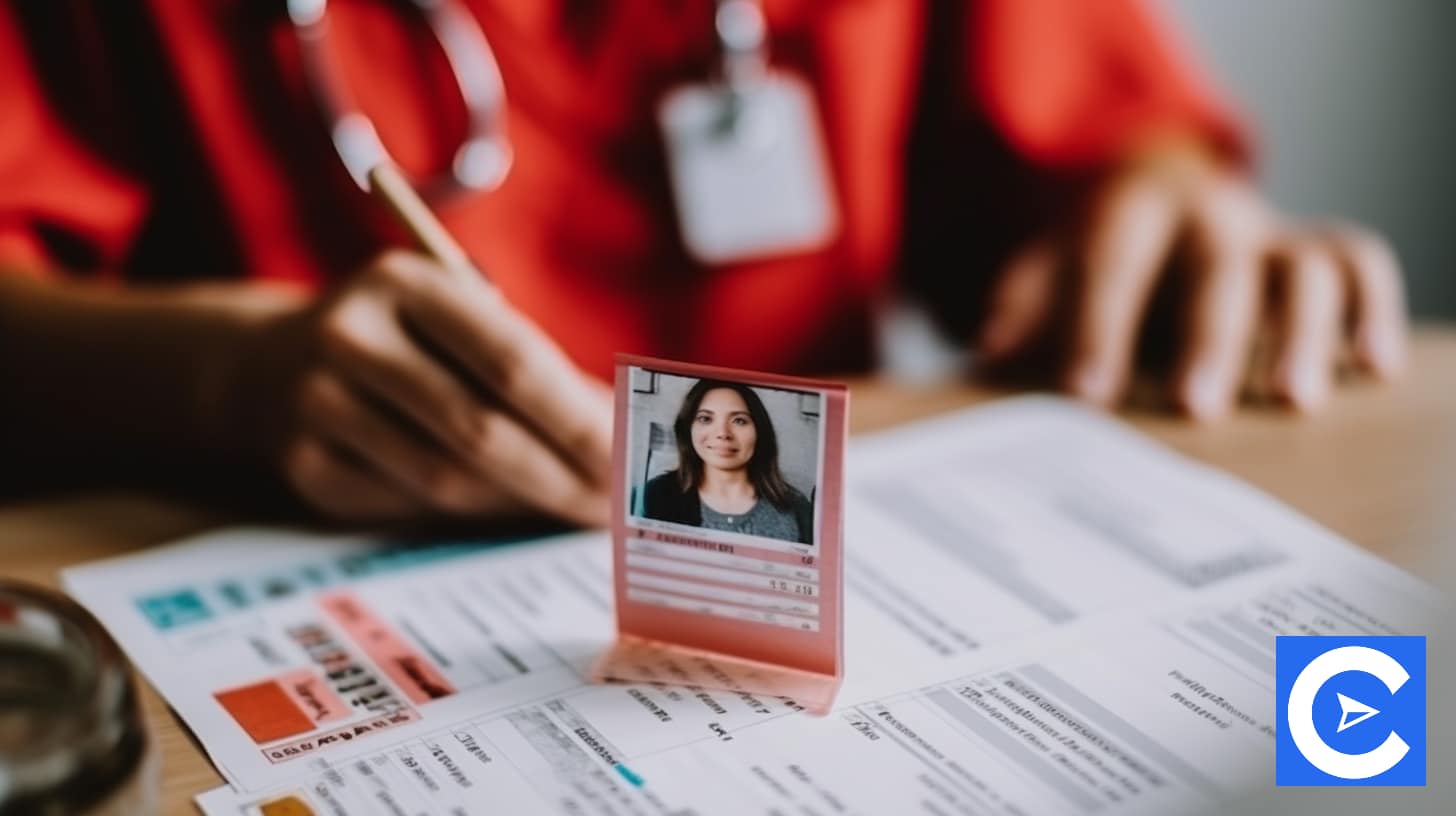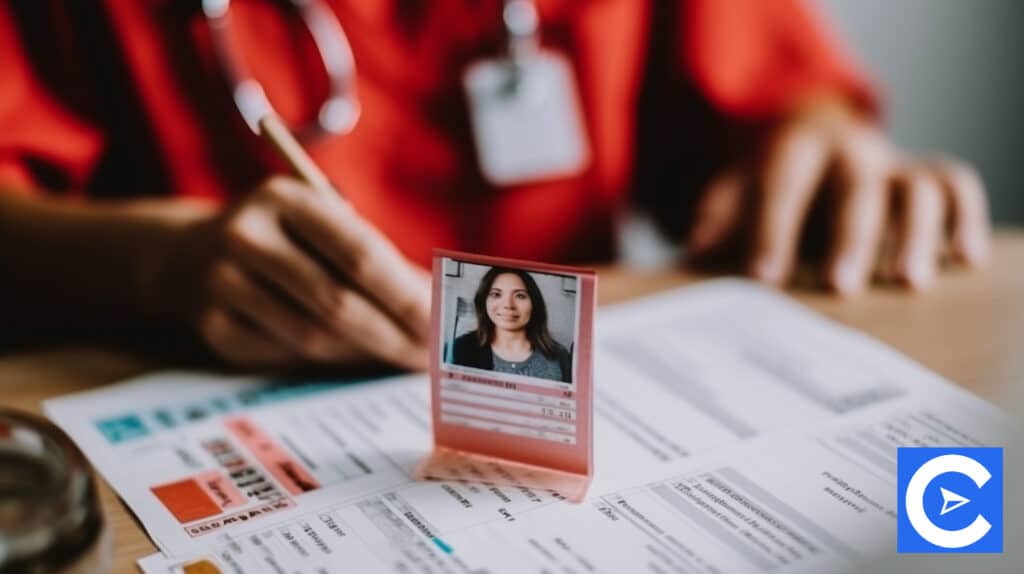 Writing a good cover letter takes practice and experience.
Here are a few cover letter writing tips.
1. Proper formatting
A suitable cover letter format allows recruiters to quickly skim through your cover letter without missing any crucial information.
Consider using a professional cover letter template to create a stunning cover letter.
2. Include contact information
In your cover letter, list your phone number, email address, fax, and postal address.
Listing your contact information allows recruiters to easily contact you for an interview.
3. Include keywords
Consider using specific keywords that talk directly to the employer's needs, wants, and preferences.
Identify these keywords from the job posting.
Crafting your cover letter around these words ensures that you meet some of the employer's hiring criteria.
Typical Labor and Delivery Nurse keywords include nursing care, fetal monitoring, patient care, postpartum care, and healthcare.
4. Highlight your credentials and qualifications
Remember that your Labor and Delivery cover letter is your sales pitch; therefore, sell yourself.
Ensure that you include all relevant Labor and Delivery qualifications, credentials, and licensure.
Hiring managers use cover letters to sort potential interviewees quickly; ensure that you clearly show your training, experience, and qualifications.
5. Check your salutations, sign off, and signature
How you start and close your Labor and Delivery cover letter matters greatly.
Consider using professional salutations and sing-offs.
It's also a nice touch to include your signature, whether electronically or by hand.
Possible salutations include Dear Hiring Manager, Dear Ms/Mr/Mrs/Dr.
Good cover letter closings include sincere, warmly, and best regards.
6. Hard and soft skills
When applying for a Labor and Delivery vacancy, always remember that the employer is interested in your technical and non-technical nursing skills.
Include hard skills like:
Nursing skills
Patient care
Nursing care
Postpartum Care
Fetal monitoring
Patient tracking
Soft skills include:
Problem-solving skills
Teamwork
Attention to detail
Professionalism
Communication skills
Interpersonal skills
7. Include a referral
Most job seekers often overlook the importance of a referral in their cover letters.
A hiring manager will hire a job seeker who lists a referral known to them more readily.
Ensure that you inform your preferred referee of your intention to include them in your Labor and Delivery cover letter.
Include the referee's full name, professional title, and professional relationship.
Also, consider putting the referral at the beginning of your cover letter.
Check out this cover letter/ resume example of listing a referee.
"Dr. John Smith, your obstetrics HOD recommended this job to me, John and I worked professionally for five years in the John Hopkins Hospital Obstetrics department".
Implementing all the above-listed tips will help you create a more focused and impactful cover letter.
Let's switch gears and analyze how to write a good cover letter.
Step by step process of Writing a Labor and Delivery Cover Letter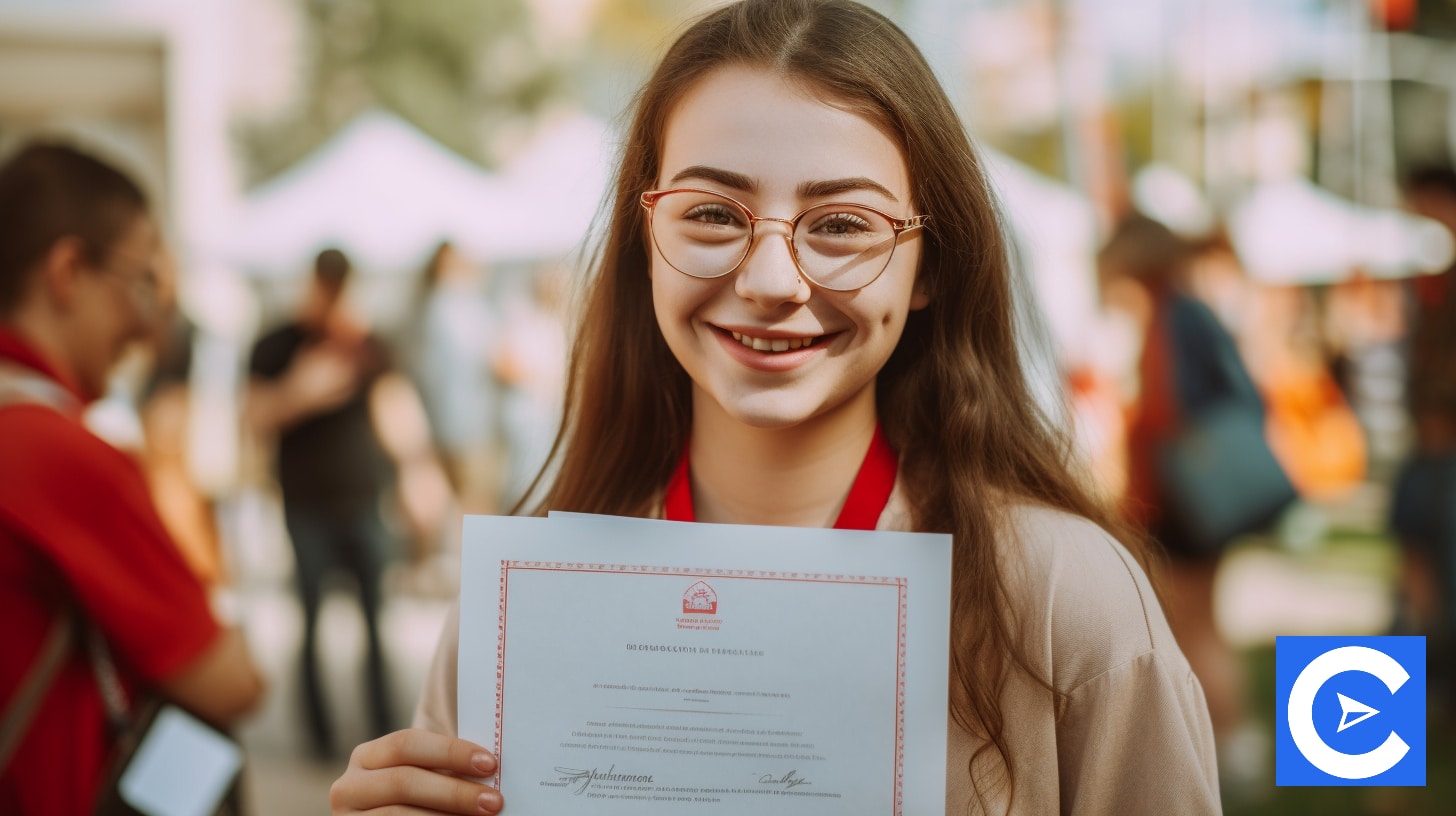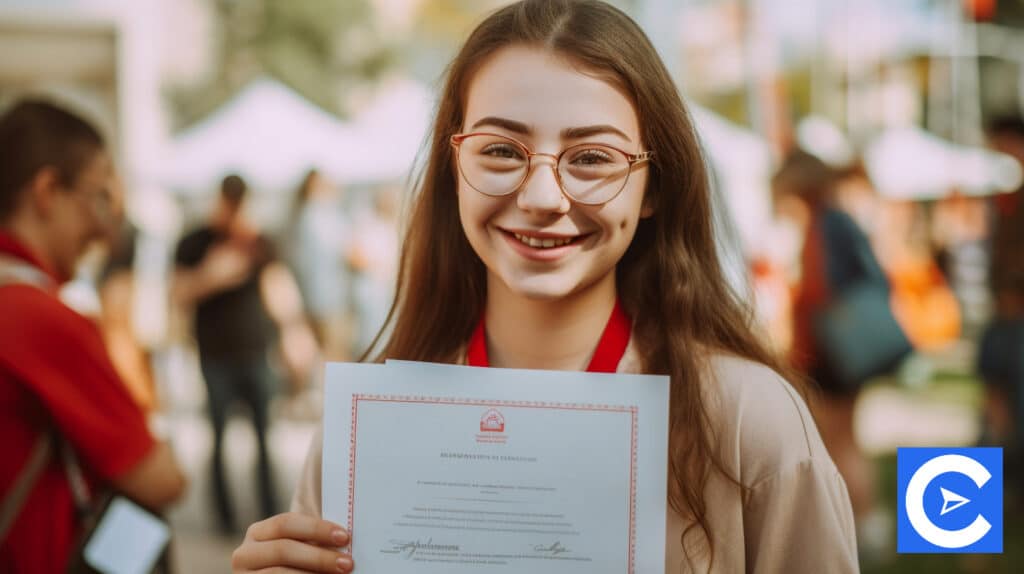 Following a cover letter format will ensure that you create a stunning cover letter every time you apply for a job.
Here is a step-by-step process of crafting a good cover letter to make your job search easier:
1. Contact details
Your contact information is the first header in your Labor and Delivery cover letter.
Ensure that you include the following important contact information:
Full names
Phone number (mobile and landline if applicable)
Email address
Fax number
Physical address (street number and postal address)
Date
Listing your contact information makes it easier for recruiters to reach you for interviews and other professional engagements.
2. List the hiring manager/recruiter's contact details
It's a nice touch to include the contact details of the HR manager or recruiter.
By including the contact details of HR, your cover letter feels more personal and less generic.
Consider listing the recruiter's name, title, email address, company name, and address.
3. Craft a professional greeting
Starting with a professional greeting proves that you're a professional interested in the particular vacancy.
Avoid slang or other unprofessional salutations like howdy, hey, or wassup.
Consider using any of the following greetings:
Dear Mr/Mrs/Ms
Dear Hiring Manager (If you don't know the hiring manager's name)
Greetings
To whom it may concern
4. Write a professional introductory paragraph
Crafting an attention-grabbing introduction will ensure that the recruiter continues reading your cover letter.
Make your introduction brief with enough information to let the recruiter know more about you.
Consider including the following:
Name
Professional work experience
Where did you find the job opening (Linkedin, Facebook)
Professional designation (Registered Nurse, Nurse Practitioner)
Let your enthusiasm and personality shine from the get-go.
5. Main body
The main body of your Labor and Delivery cover letter is your moment to shine and convince the hiring manager that you're the best candidate for the job.
Include two or three brief paragraphs with your background information and why you're interested in the job.
Consider Including your:
Professional achievements
Professional licensures
Academic certificates (BSN, MSN, DNP)
Professional work history
Career goals and targets
Relate how your professional experience, nursing training, and passion align with the advertised job posting.
Relating your professional labor and delivery nursing background with the advertised job opening makes you a much stronger candidate in the recruiter's eye.
6. Closing paragraph
Close with a bang!
Restate your enthusiasm for working with the organization and why you believe you're the best candidate for the position.
Do the following in your conclusion:
Reiterate your desire to work with the employer
Include a call to action.
Thank the recruiter for their time
7. Sign-off
Professionally bid the recruiters farewell.
Consider including a signature, your name, and a sign-off greeting.
Typical sign off greetings include:
Yours sincerely
Yours cordially
Respectfully
Kindly yours
Kindly check out this Delivery Nurse cover letter example below to better understand how to create a functional cover letter.
Labor and Delivery Nurse Cover Letter sample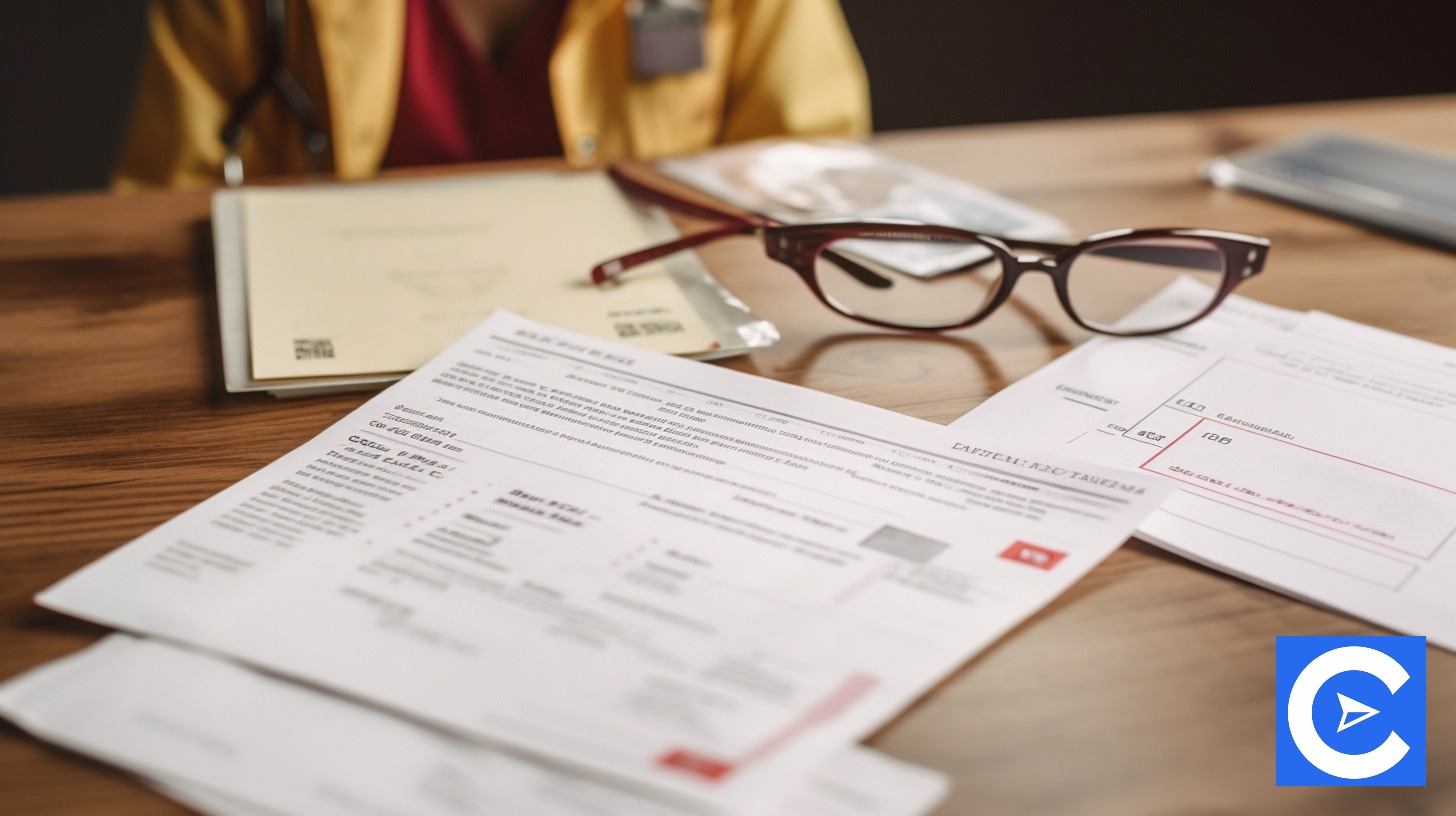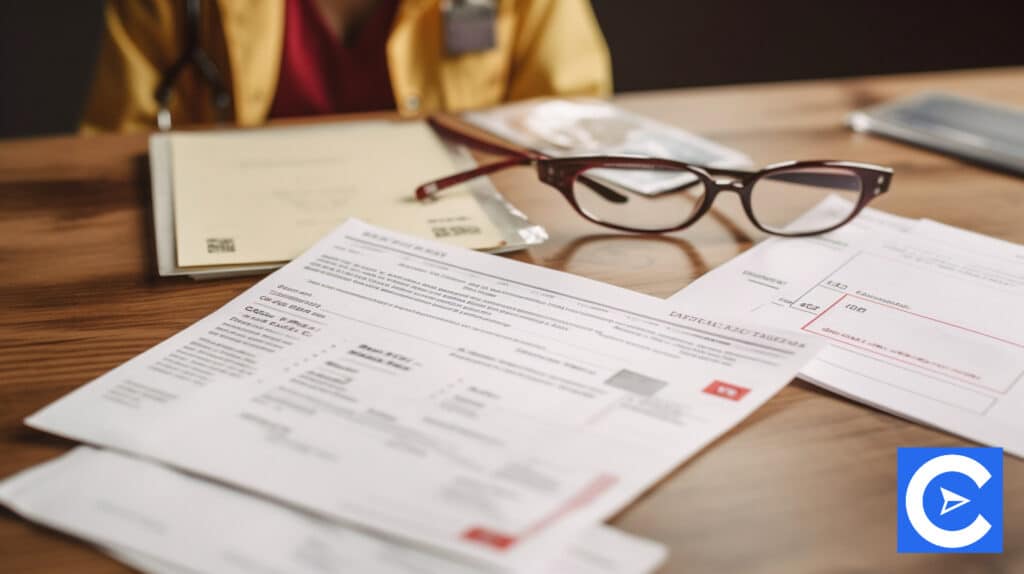 A Labor and Delivery Nurse is an experienced nursing professional, usually with a Bachelor of Science in Nursing, and holds the Registered Nurse (RN ) designation.
A good cover letter for this kind of professional should demonstrate their experience, training, and the value they bring to an employer.
Check out this Postpartum Nurse cover letter example:
Jessica Turing
888-002-999
Feb 14, 2022
Dr. Michael Spence
Hiring Manager
Trinity Healthcare Services
NewYork, NY, 90705
Dear Dr. Michaels,
My name is Jessica Turing, and I'm excited to apply for the Postpartum Nurse vacancy in your facility. I am extremely passionate about working with postpartum mothers and improving their quality of life. After reading the job description and requirements on Linkedin, I was immediately hooked since your organization is one of the best postpartum clinics in the state.
I worked as a postpartum nurse supervisor in Bakersfield and John Hopkins hospitals for two and four years, respectively. I also hold a Bachelor of Science in Nursing (BSN) and Master of Science in Nursing (MSN) from Southwest and North Point Universities.
I am a state licensed Registered Nurse (RN) with over ten years of experience in different nursing specialties, including postpartum, neonatal, and delivery nurse positions. I also hold electronic fetal monitoring and Pediatric Advanced Life Support (PALS) certification. I am a good communicator and team player, and my problem-solving skills are top-notch.
Thank You very much for taking the time to review and hopefully accept my application for a postpartum nursing position at Trinity Healthcare. I pray that my passion, training, and experience will enable us to work together.
I am looking forward to your interview.
Yours Cordially,
Jessica Turing.
Importance of a Labor and Delivery Cover Letter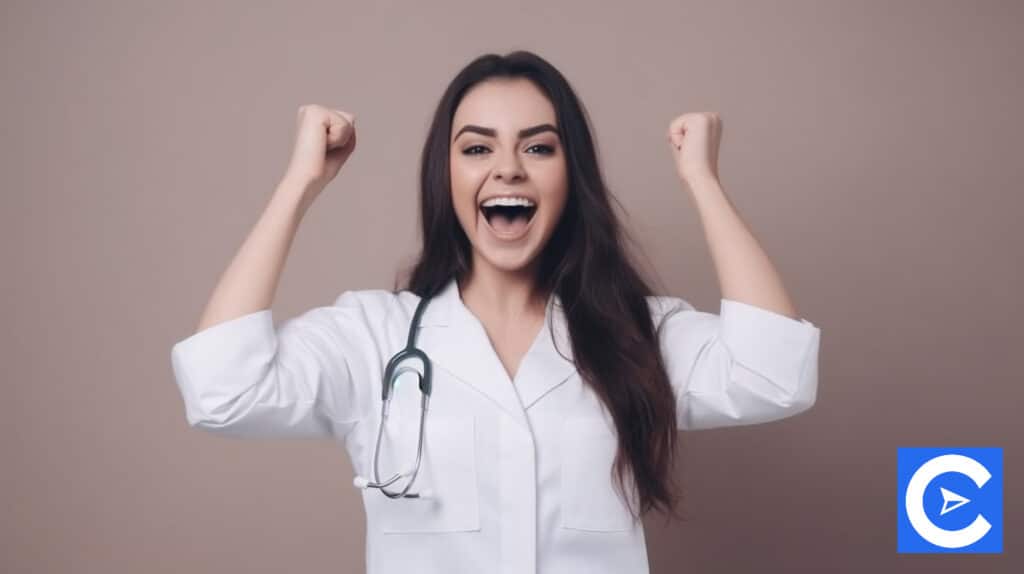 Whether you're an entry-level or experienced Labor and Delivery Nurse, a cover letter is necessary when applying for nursing positions.
Here is why Labor and Delivery cover letters are important:
1. Give a detailed explanation of your resume
A Labor and Delivery Nurse resume sample will often contain bullet points with a list of facts and events.
Labor and Delivery resume writing summarizes professional qualification training, experiences, and certifications without much explanation.
A cover letter is your chance to briefly fill the gaps in your work history, your passion, and other things you can't do in the resume.
2. Displays your personality and communication skills
A resume template confines you to only listing events, dates, and experiences, making it formal.
On the other hand, a cover letter is less formal with a more flowing style, allowing your personality, passion, and communication skills to shine.
Consider using a cover letter to better explain your resume to hiring managers.
3. Demonstrates your seriousness and commitment
A cover letter is an excellent way of demonstrating your enthusiasm and interest in the Labor and Delivery Nurse job.
And since most job seekers don't attach cover letters, yours will stand out and give you an advantage over your competitors.
Conclusion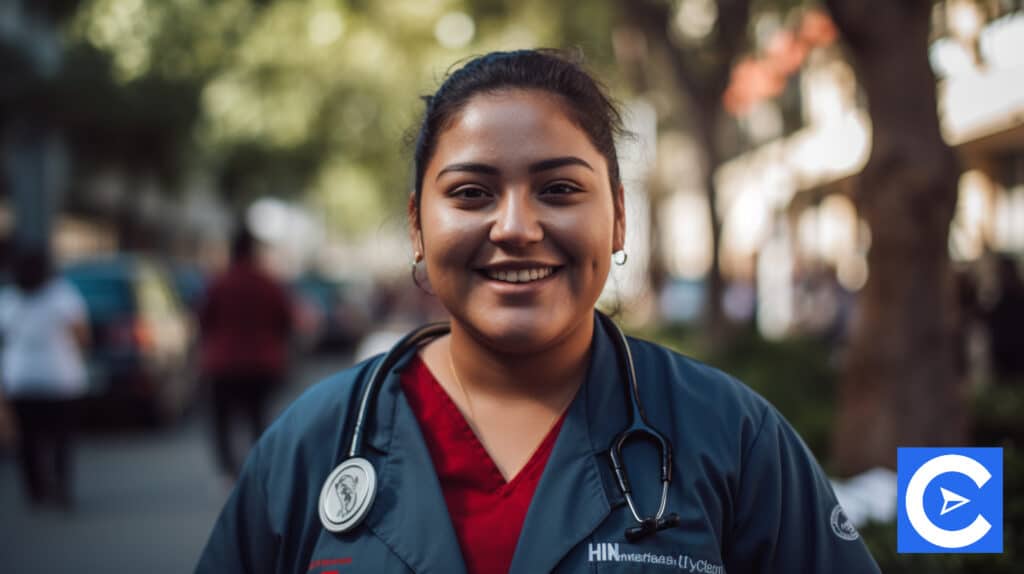 Whether creating a Labor and Delivery cover letter new grad or a cover letter for an experienced Nurse, the basic structure and template of the cover letters don't change.
The most basic purpose of your cover letter remains to be a professional introduction to recruiters.
Ensure that you create personalized, unique, and properly structured cover letters that directly answer the employer's needs.
You can opt to use cover letter builders or resume builders to generate templates to guide how to craft an award-winning cover letter.
The bottom line is that a Labor and Delivery (L&D) cover letter is crucial for any L&D Nurse looking for a job.
FAQs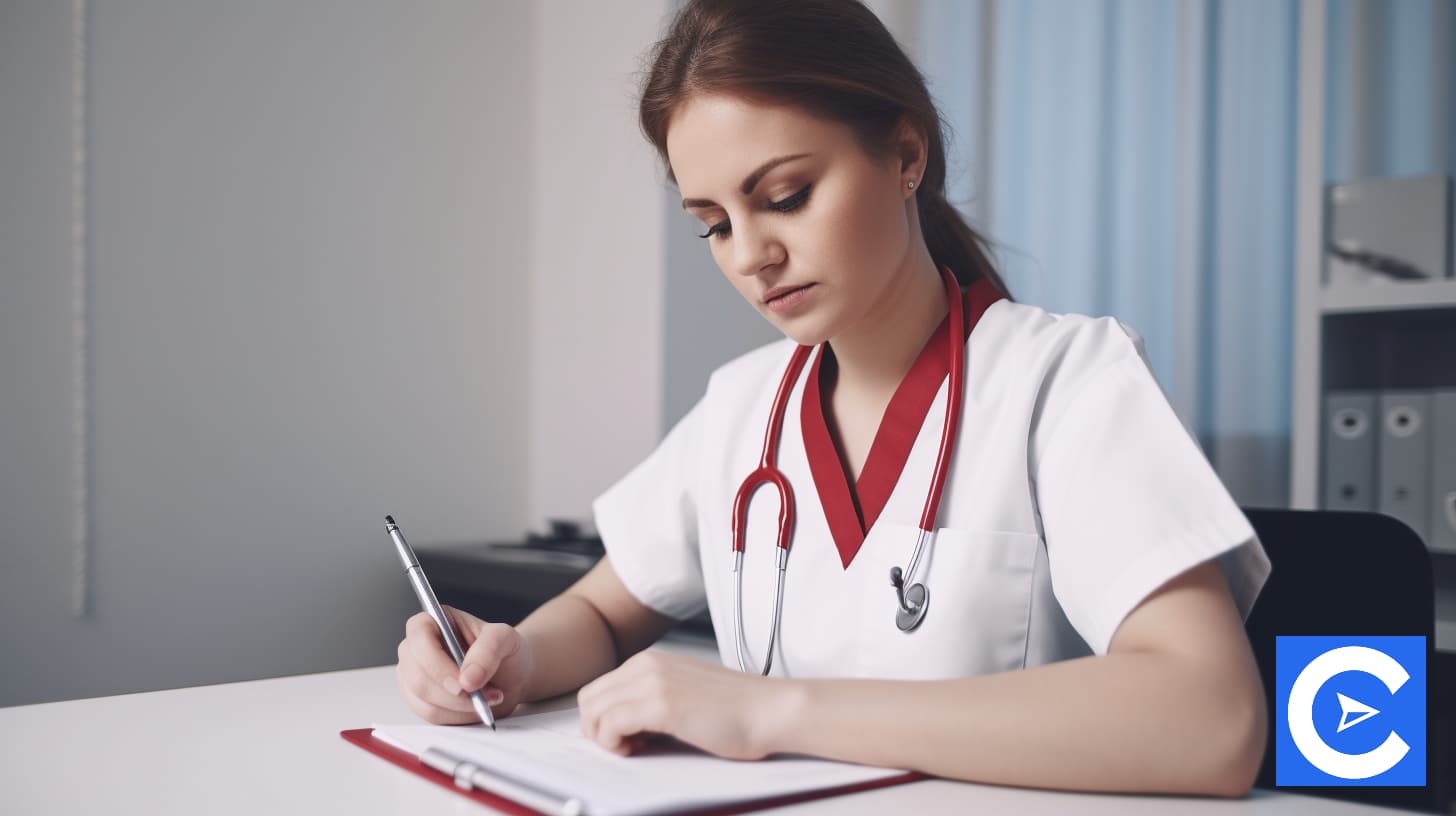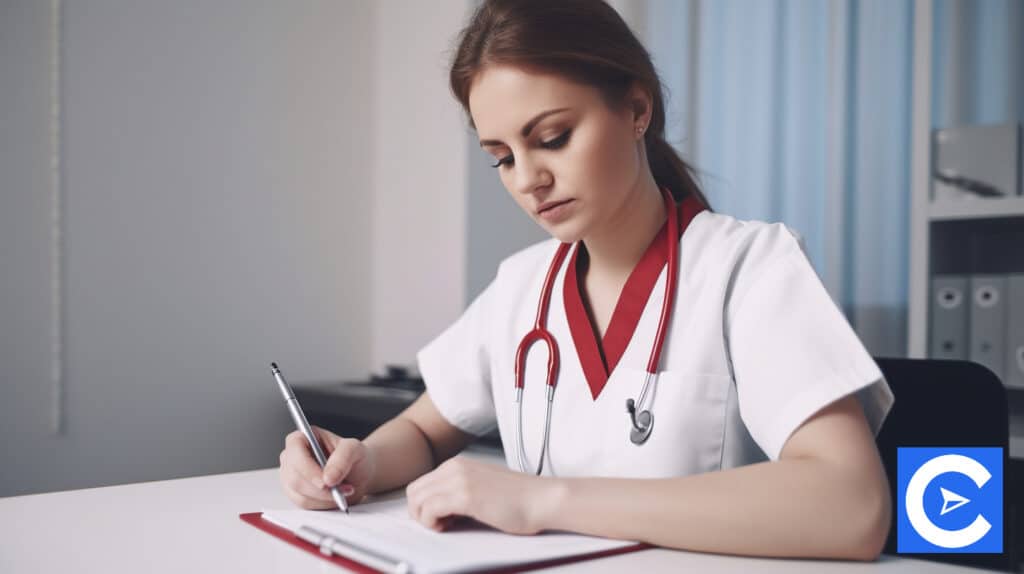 Can I use contractions in a cover letter?
Contractions make your cover letter shorter, less formal, and more conversational. And even though a cover letter is a formal document, using a small number of contractions is not detrimental in the long run. Be careful and think of your target reader before using the contractions.
How do I write a Cover Letter for Labor and Delivery?
Follow these steps to craft a Cover Letter for Labor and Delivery Nurse:
– List your contact information
– List HR manager contact information
– First headers start with salutations
– The first paragraph includes personal information
– Craft the main body with your experiences, training, qualification, achievements
– Concluding paragraph
– professional sign off
What makes a great Labor and Delivery Nurse?
A great Labor and Delivery Nurse should be:
– Highly skilled and qualified in nursing
– Compassionate, understanding, experienced, and hardworking
– Experienced in multiple nursing disciplines (postpartum, fetal monitoring)
– Interested in the latest nursing technology and training
– Able to prioritize and create effective treatment plans
– Passionate and enthusiastic about the nursing discipline
What skills do you need to be a Labor and Delivery Nurse?
To be an effective Labor and Delivery Nurse, you need the following essential skills:
– Technical skills, including the ability to use nursing software, program, and equipment
– Medical skills including diagnosing, screening, administering medications, and conducting tests
– Social skills, including teamwork, communication, interpersonal and problem-solving skills
Why do I want to work in Labor and Delivery?
The reasons for working as a Labor and Delivery Nurse include:
 – Passionate about women's health
– Desire to reduce maternal death
– Love working with children
– Educating new parents on childcare
– Providing front line medical support to pregnant women
– The job is interesting
– Learn a lot of new and exciting things
How to write a Cover Letter for a Maternity Nurse with no experience
Here is how to craft a Cover Letter for a Maternity Nurse with no experience:
– Start with contact information (job seeker and HR)
– Professional greetings/salutation
– Introductory paragraph (brief professional background)
– Main body (Academic training, credential, achievements, certifications)
– Concluding paragraphs ( thank recruiters and request for an interview
– Professional sign off
How to create a professional Labor and Delivery Nurse Cover Letter?
The ways to get a professional Labor and Delivery Nurse Cover Letter include using:
1. A cover letter generator ex Resumegenius, Zety, Kickresume
2. A professional cover letter writer
3. Cover letter template from a cover letter builder program
4. Create a personalized cover from scratch (depending on requirements)
How many types of Cover Letters exist?
There are three main types, including:
– The application cover letter used when applying for jobs
– The prospective cover letter that enquires about open positions within an organization
– A networking cover letter is shared between former colleagues and classmates informing of the sender's job search efforts
References