Welcome to another educational piece on Military Nurses!
After reading through this piece, you will have a better insight into who Military Nurses are, their job descriptions, and the prospects of working as a Military Nurse.
This article discusses the following and more:
Military Nurse – Overview
What do Military Nurses do
Workplace environment
How much do Military Nurses make – salary and benefits
Career advancement
So, let us continue!
Military Nurse – Overview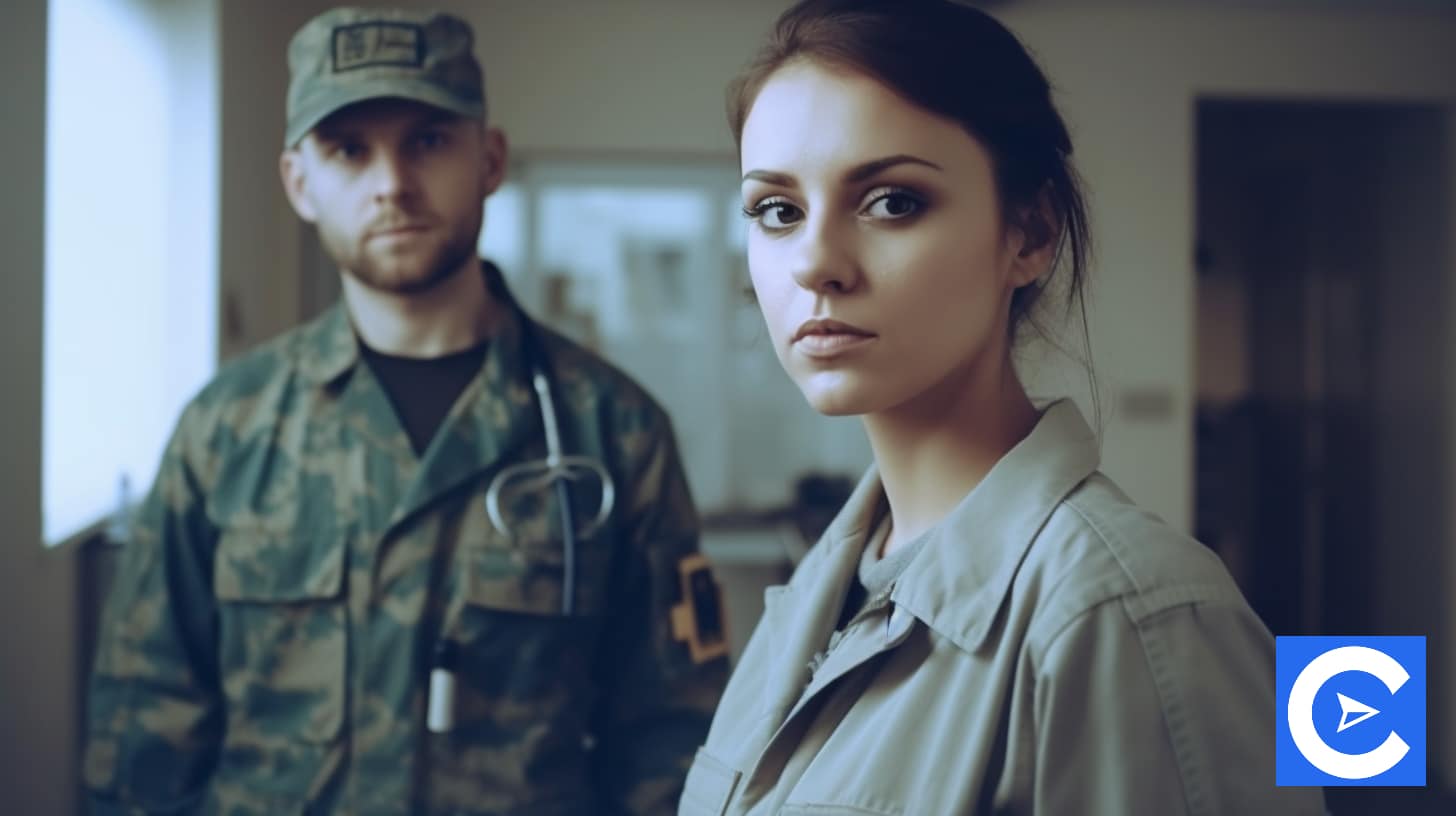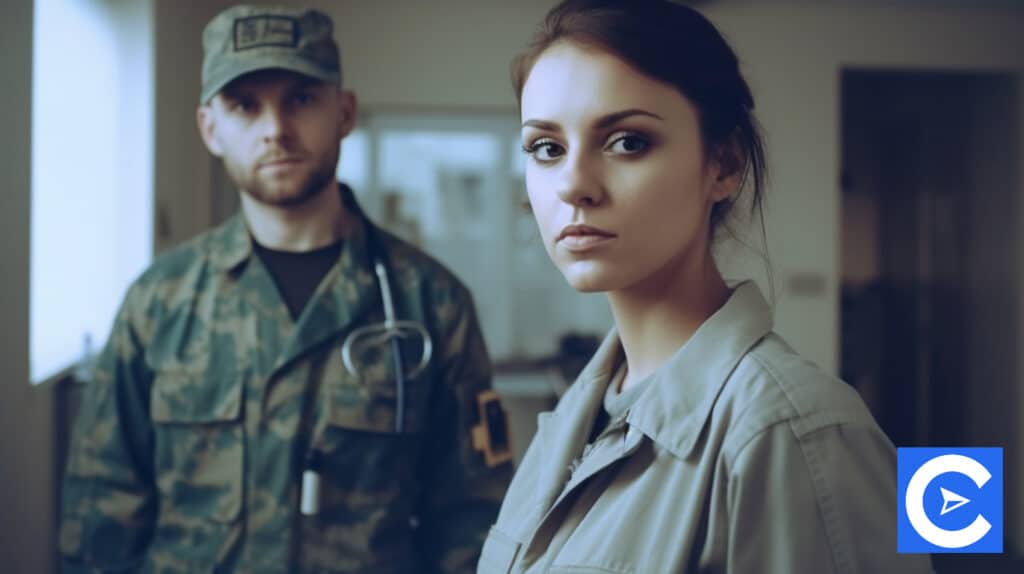 Military Nurses are found in all three branches of the armed forces: the Army, Navy, and Air Force.
Licensed Registered Nurses at military bases, military hospitals, and clinics are recruited to provide healthcare services exclusively to patients undergoing treatment in those facilities.
Like ordinary Registered Nurses who care for civilian patients, Military Nurses check injuries for infestation, prepare patients for surgical operations, and provide perioperative patient care for those serving in the military.
While Military Nurses will be able to travel and experience the globe, they will also have access to good education.
In addition, they will get rewarded for the time spent studying while on active duty.
Aside from that, they have wonderful advantages, such as free healthcare.
Additionally, Military Nurses provide medical support for those incapacitated in self-care and offer psychological and emotional support to those in need.
When not on a battlefield, Military Nurses will most likely be caring for active-duty military people, military retirees, and their dependents, among other things.
Duty may call to provide medical assistance to non-military emergency patients in some situations.
Military Nurses offer medical care in and around conflict zones and close to battlefields during times of war.
A military nursing profession can be extremely stressful, and it can also be extremely upsetting at times.
Military Nurses are frequently deployed to overseas combat zones alongside active troops, which can be extremely risky.
What do Military Nurses do?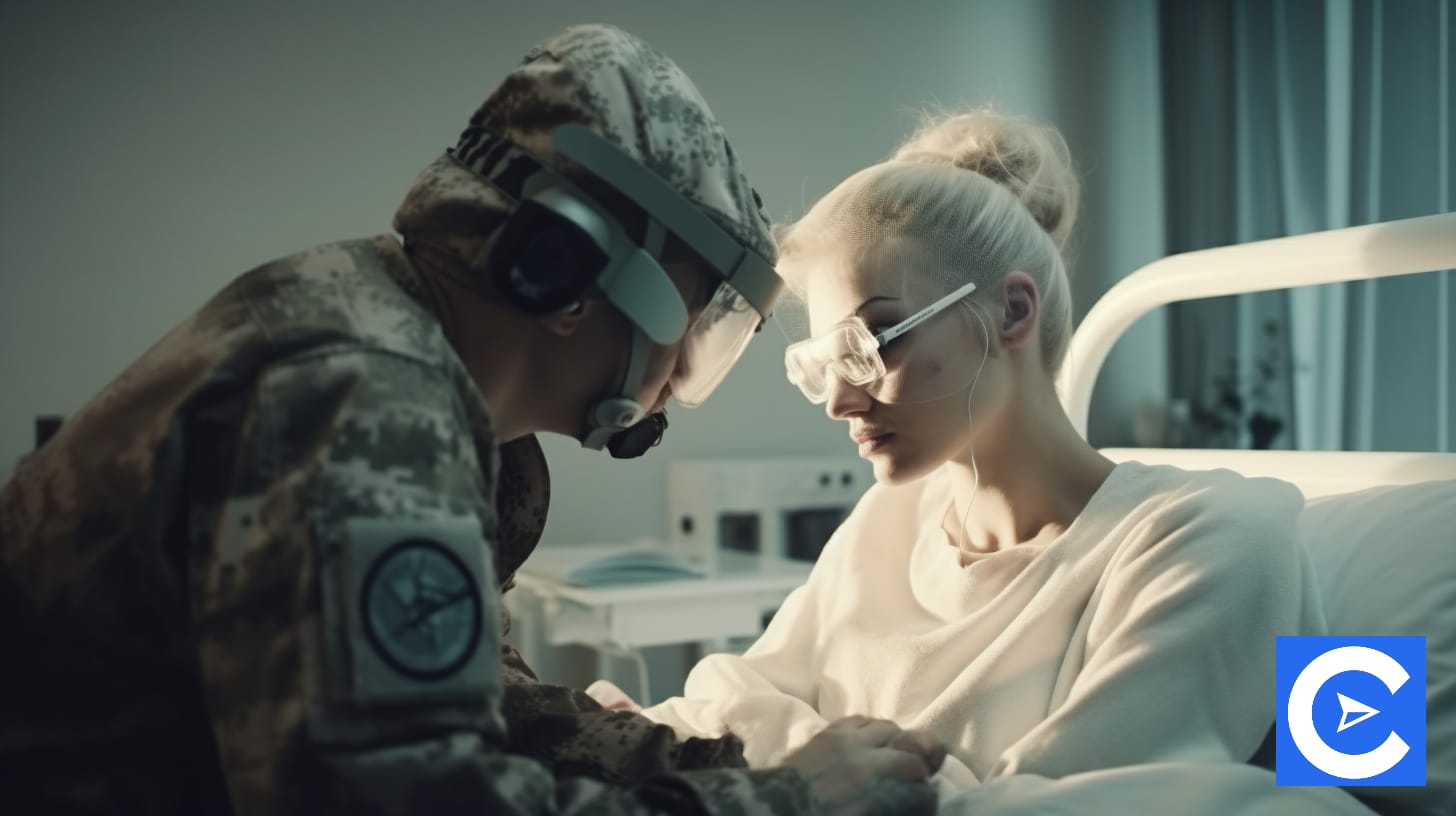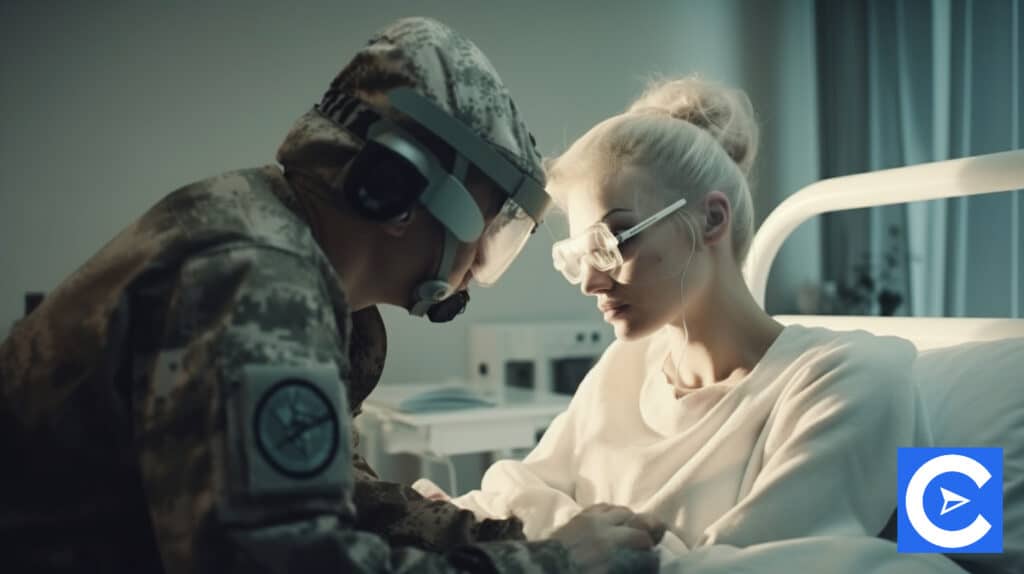 Hospital and Outpatient Facility Nurses in the military perform duties comparable to those performed by conventional Nurses.
Patient assessment, medicine administration, and collaboration with other healthcare professionals are recurring roles for Nurses working in hospitals or clinics.
These settings frequently see military people, their families, or any other military professionals who work in local support positions such as ambassadors or scholars, among other things.
Military Nurses may triage patients or stabilize and treat patients who have suffered life-threatening injuries, such as those caused by bombs or gunfire, in areas of active battle.
Because of the kind of work settings where Military Nurses often work, they develop excellent nursing abilities that may lead to further growth in their profession.
As a Military Nurse, you will have the opportunity to pursue specializations in pediatrics, trauma psychology, and mental health.
Critical care, midwifery, emergency care, and neonatal nursing are various nursing specialties in which Military Nurses operate.
Active Military Nurses have the following key responsibilities and obligations:
First, provide medical care to injured soldiers and other military members
Tend to the medical needs of the families of service members
In war zones, they build up military triage stations
Care for patients generally
To provide immunizations to children in underdeveloped countries
Contribute to any humanitarian aid operations in which the United States military may be involved
Provide emergency medical assistance to people who have been affected by natural disasters
Prescribe medicine if necessary
Work in anesthetic administration in pre-operative settings
Categories of Military Nurses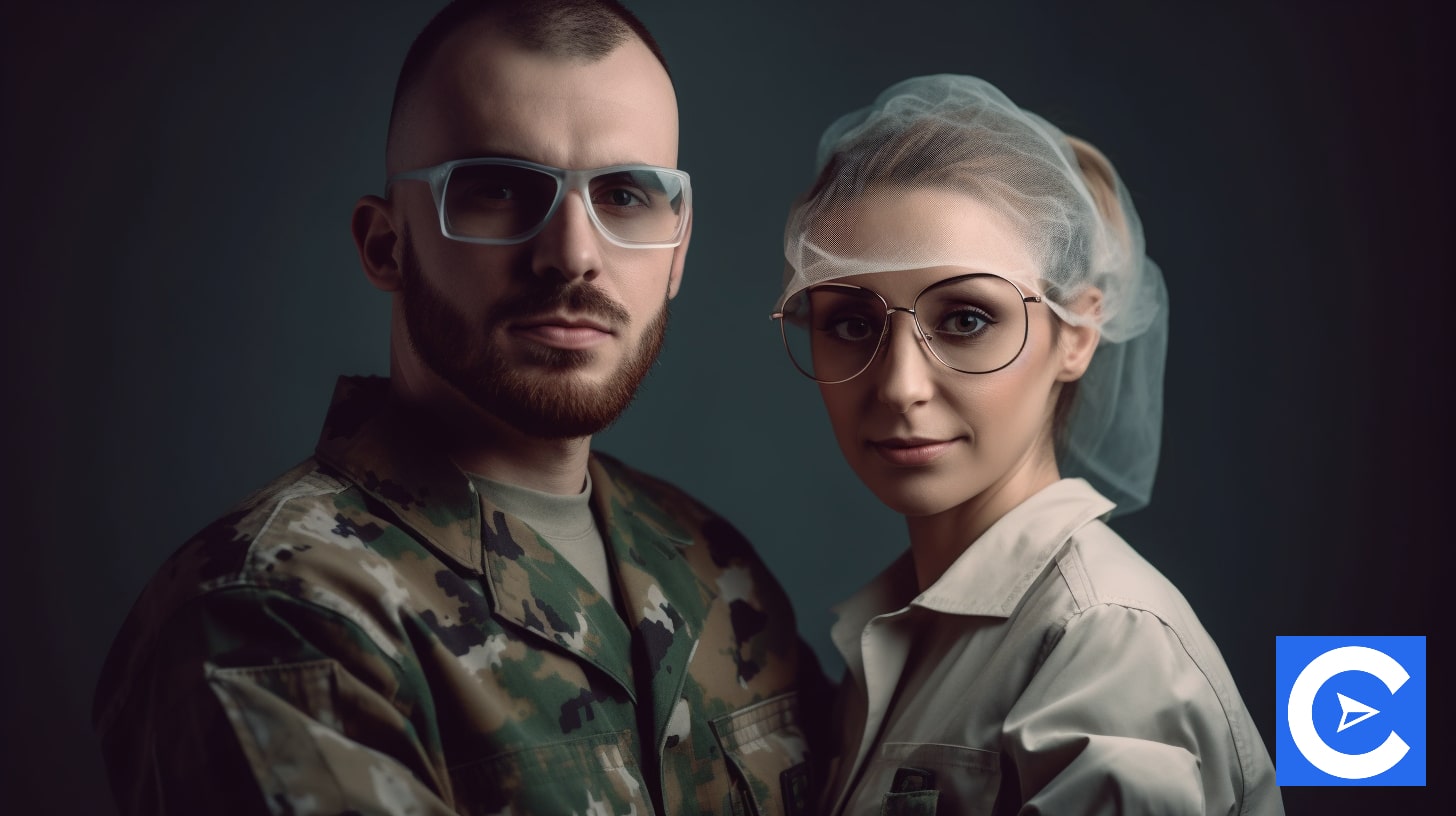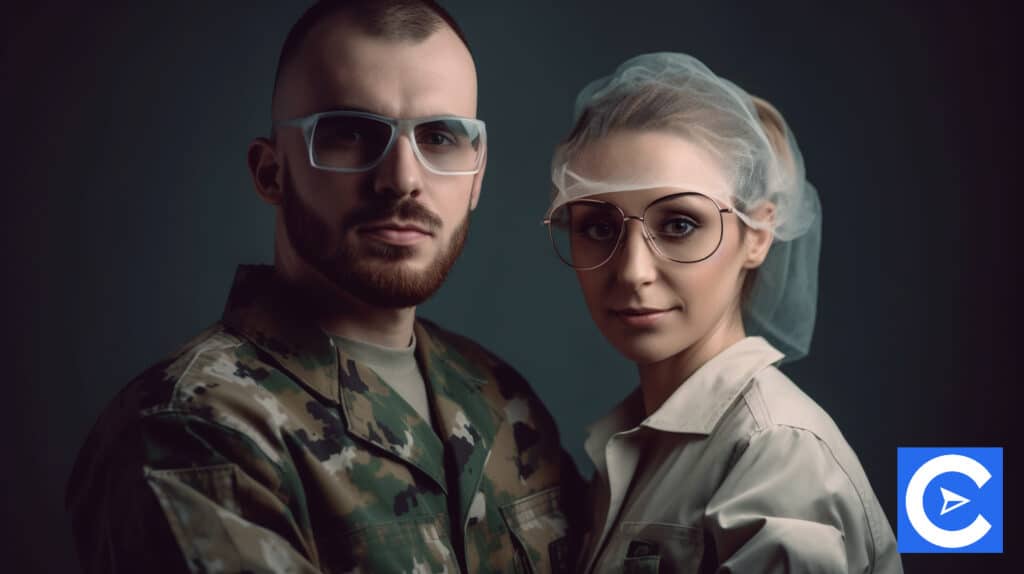 Air Force Nurses: Licensed Practical Nurses employed by the United States Air Force and who work in a military capacity are Air Force Nurses.
The Air Force Nurse Corps provides nursing and medical care to military troops and their families worldwide, both in their daily routine and during hospitalizations.
Air Force Nurses have tasks and objectives comparable to Civilian Nurses.
They work at air force bases around the world, including:
Maxwell Air Force Base in Alabama,
Pope Air Force Base in Alabama,
Beale Air Force Base in North Carolina,
Malmstrom Air Force Base in California,
Montana Grand Forks Air Force Base
Westover Joint Air Reserve Base, Massachusetts
and many other Air Force bases around the world
Navy Nurses: Navy nursing responsibilities range from providing military treatment on hospital ships to participating in humanitarian missions in developing nations when needed for immediate medical attention.
Navy Nurses are enlisted officers of the Navy Nurse Corps, which means you must complete both nursing school and Navy officer training before working as a Navy Nurse.
If you enlist before starting nursing school, the service may be able to reimburse you for some of the costs.
U.S. Army Nurses: Military Nurses in the Army can serve on active duty or in the United States Army Reserve.
Nurses in reserve can continue to work in their existing positions while still being available to serve when called upon.
You can advance your career in army nursing by concentrating on one of the following areas:
Army Public Health Nurse
Critical Care Nurse
Family Nurse Practitioner
Medical-Surgical Nurse
Psychiatric/Behavioral Health Nurse
Workplace environment
Military Nurses must undertake a minimum three-year engagements before being considered for promotion.
According to tradition, Military Nurses are often stationed in a new place every three years.
If an emergency crisis arises, it may be necessary to travel to almost any location to assist with the problem.
Military Nurses are assigned to military or government institutions.
While some will serve in improvised facilities as they get closer to the front lines with fighting forces, others will serve in permanent facilities.
The following are the most popular sites where you may find Military Nurses working:
Military Hospitals
Military Clinics
Medical facilities/tents around war zones
Veterans' hospitals
How much do Military Nurses make – Salary and Benefits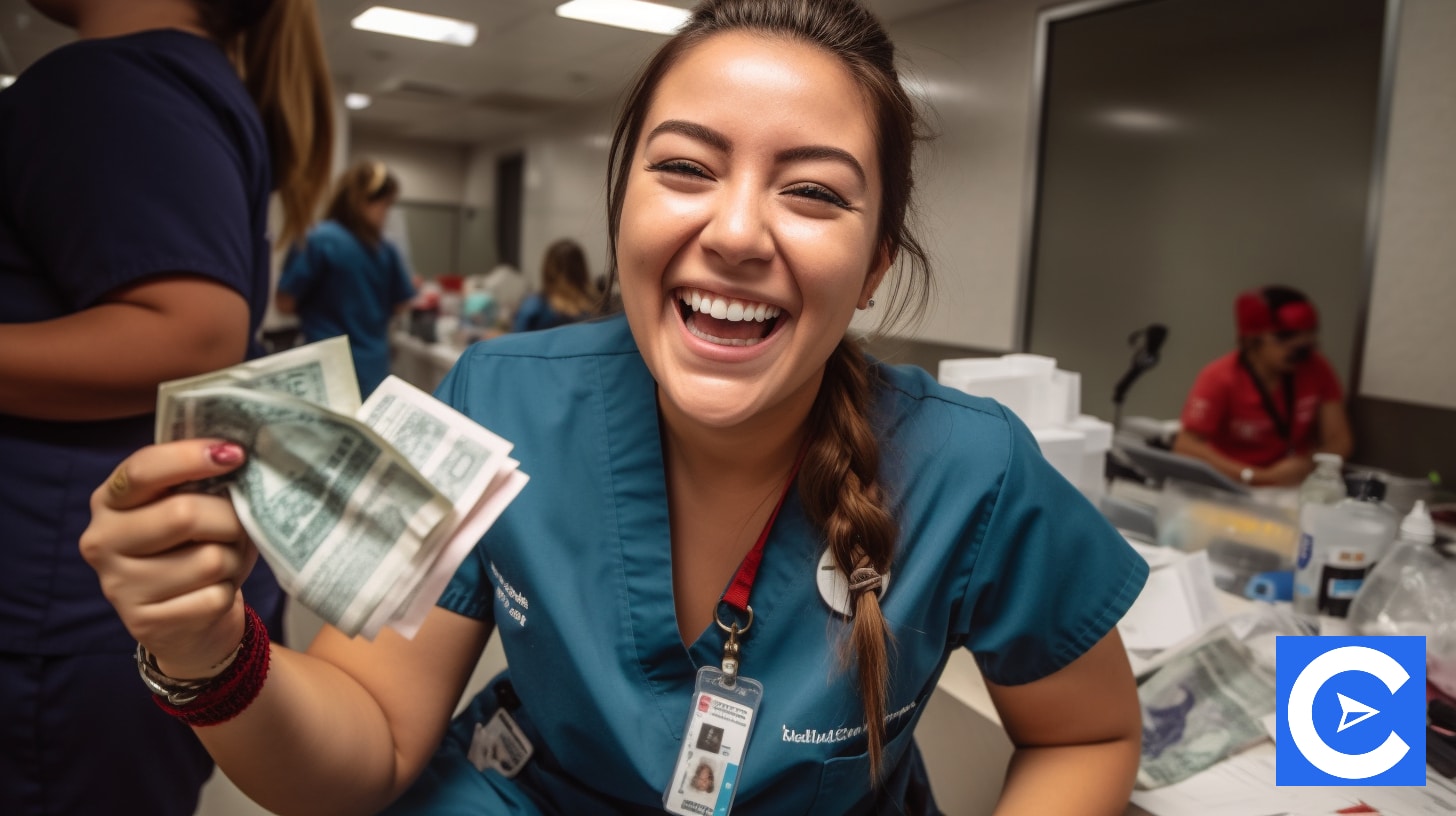 In addition to receiving competitive compensation and benefits, Military Nurses also have the opportunity to develop critical nursing skills and obtain specialized training, which is very valuable.
Those who work as Military Nurses have a very bright future.
Enlisted registered nurses in the military have the opportunity to have their college loans refunded through various government initiatives.
The starting compensation for a Military Nurse is $58,000, with the possibility of earning more.
In the military, your income is determined by your educational level at commissioning, your rank, and any special certificates you may have.
In addition to their pay, Military Nurses receive a variety of supplementary benefits, including:
Sign-on Bonus: You will have the option of accepting a sign-on bonus in addition to your income, or you will be able to choose between student debt payback and a sign-on bonus.
A registered nurse may be given an enlistment bonus to serve in the military for four years or three years.
The bonus could be up to $30,000 for a four-year term or $20,000 for a three-year engagement.
Student Loan Repayment Waiver: Nurses who choose to accept the loan repayment program will have the option to have their loan repayment waived up to $40,000 per year.
Nurses in the military have various advantages.
To advance your career, you will be given the tools you need to continue training and to improve as you progress toward being a recognized leader in your area.
Additionally, you will be eligible for low-cost or no-cost medical, dental, life insurance, and effective retirement plan options.
You will also be eligible for housing allowances, feeding allowances, and 30 days of paid holiday each year.
You'll also benefit from a balanced work-life that allows you to spend quality time with your family and participate in recreational activities.
Your rank determines these extra incentives.
However, as you advance in rank, the number of your stipends increases accordingly.
Career Advancement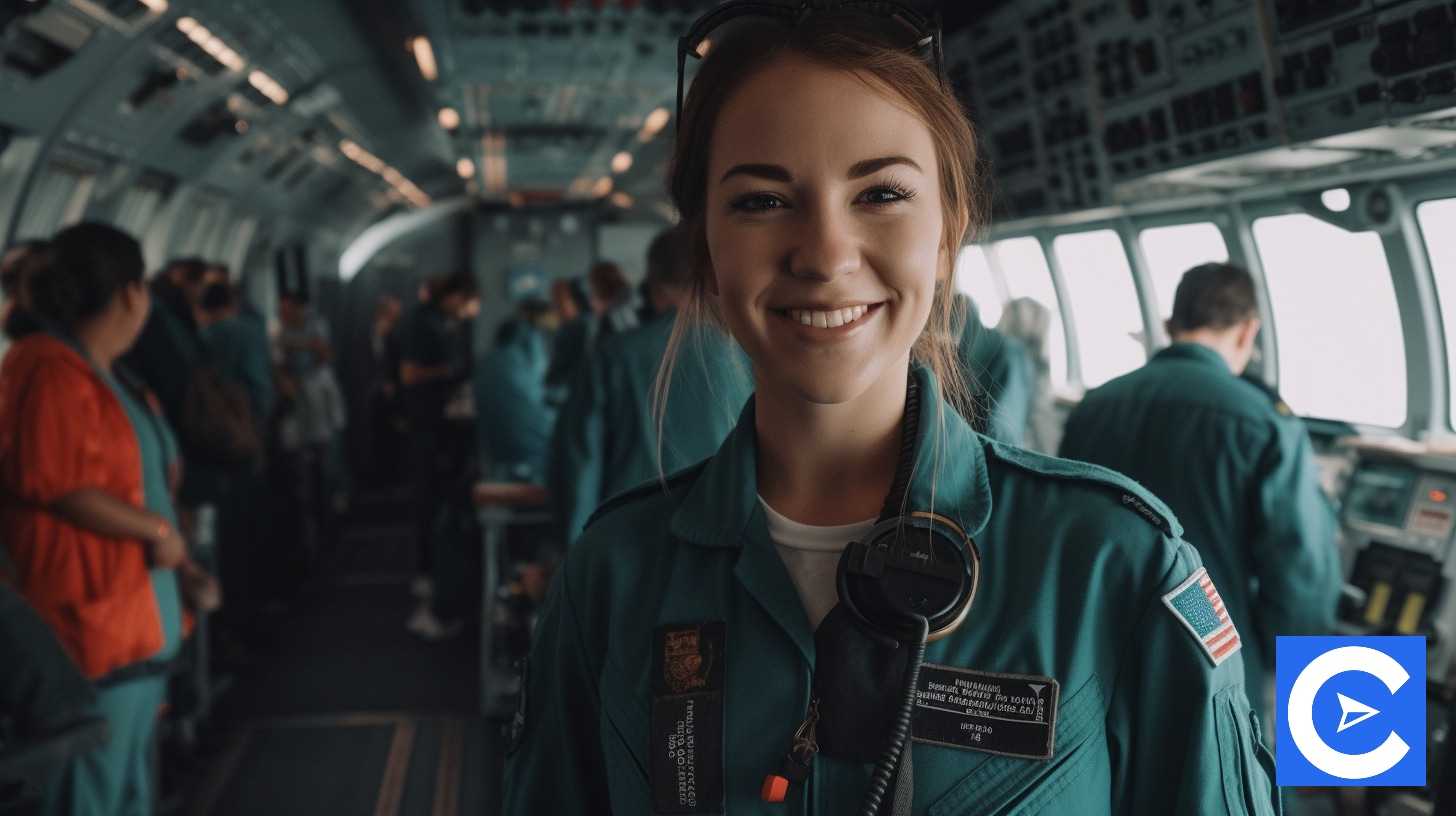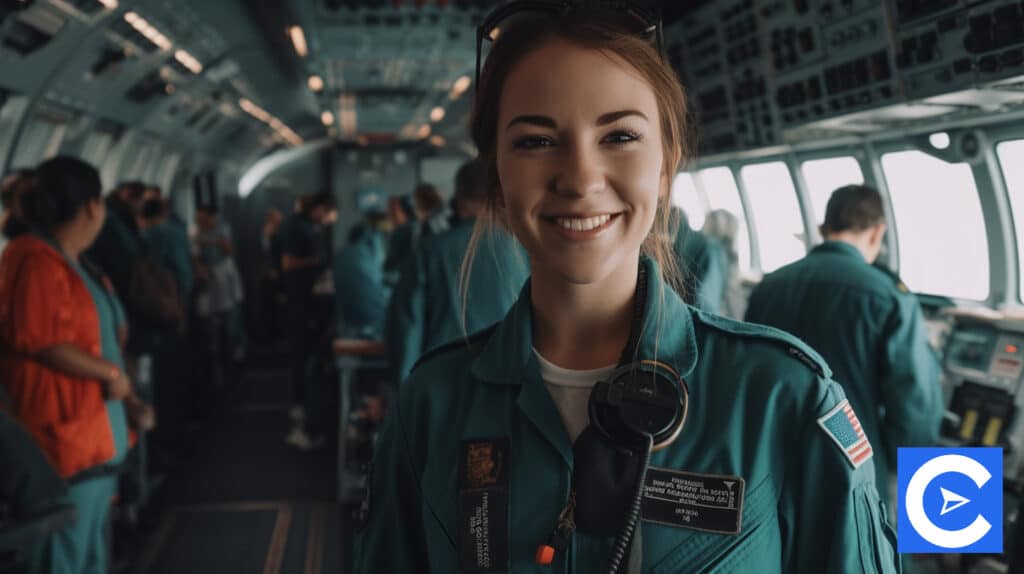 Pay and benefits in the military are dependent on a variety of things.
The most important thing is moving forward in the ranks.
Promotion will boost your compensation and the number of stipends you are eligible to get.
Deployments will provide you with benefits such as hazardous pay as part of out-of-station
allowance.
There are numerous possibilities for nurses to raise their ranks and take on greater duties in the military.
Commissioned Officers in the Army Nurse Corps are assigned to one of the following positions:
Second Lieutenant
First Lieutenant
Captain
Major
Lieutenant Colonel
Colonel
Brigadier General
Major General
A Military Nurse in the Army, for example, would start up as a Second Lieutenant, then go to First Lieutenant, then Captain, and so on until you reached Major.
With each level of achievement comes a new set of duties and a better pay grade.
Clinical Route: Obtaining significant experience in clinical practice, evolving into more sophisticated nursing practice, and gradually developing executive skills in preparation for leadership positions are all aspects of the clinical track.
Staff Track: You will be able to branch out into occupations or specializations such as case management, education, and research if you choose to pursue a career in the staff track.
The executive leadership track is a stepping stone between the operational and staff tracks, and it provides you with the option for future advancement.
To be considered for this track, you must have a strong operational history that includes a variety of staff positions.
In this track, officers possess strong leadership skills, a strong command potential, and the requisite level of Professional Military Education (PME)
Conclusion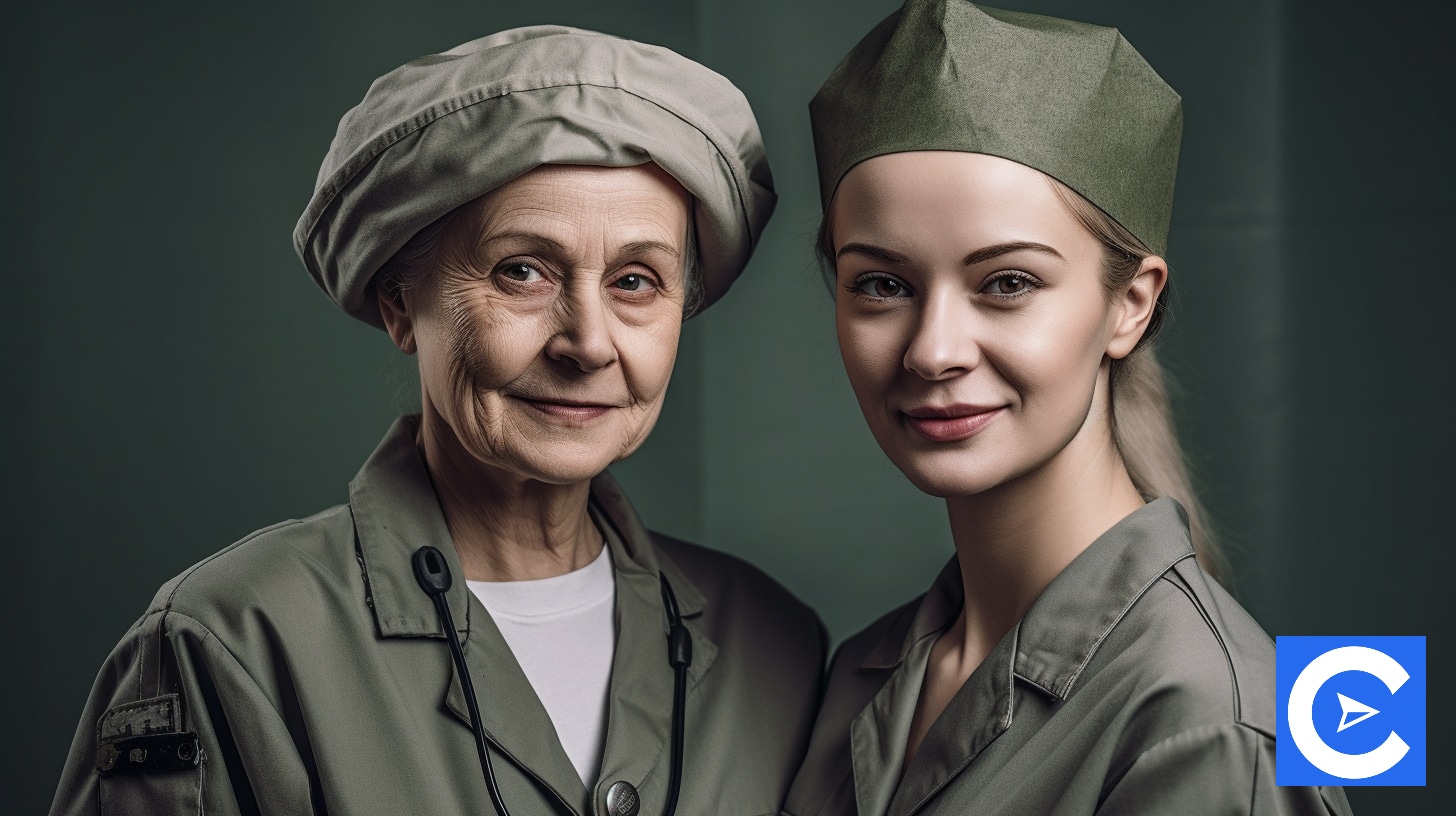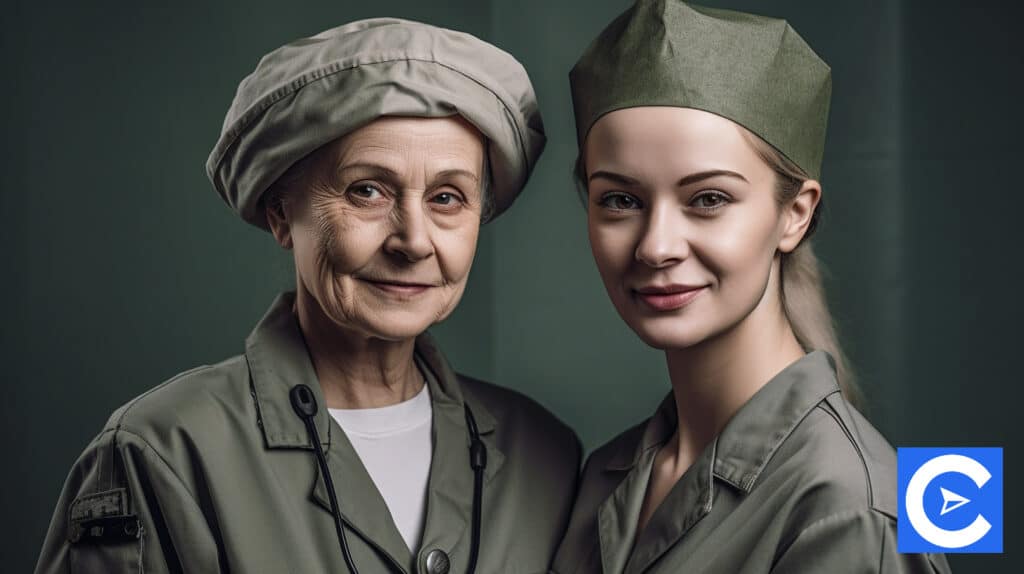 In most cases, when you work for the military, you are entitled to low-cost or no-cost Medicare, including dental and life insurance and an effective retirement plan.
In addition, you may be eligible for housing allowances and paid vacation days.
Scholarships and loan repayments from the military may be available to those pursuing tertiary education opportunities.
If Nurses wish to further their education, they can do it while serving in the United States military.
The provision of care for deployed military personnel during conflict is one of the most challenging parts of the military nursing profession.
The role of Military Nurses is critical in delivering emergency care, treating the wounded, and supporting soldiers with their rehabilitation and recovery after returning home from battle.
Military Nurses work as part of a team, have access to cutting-edge technology, and can progress in their professional careers.
The standards for nursing applicants differ from branch to branch, so you should examine the requirements and select which branch of the military is the greatest fit for your skills and experience.
FAQs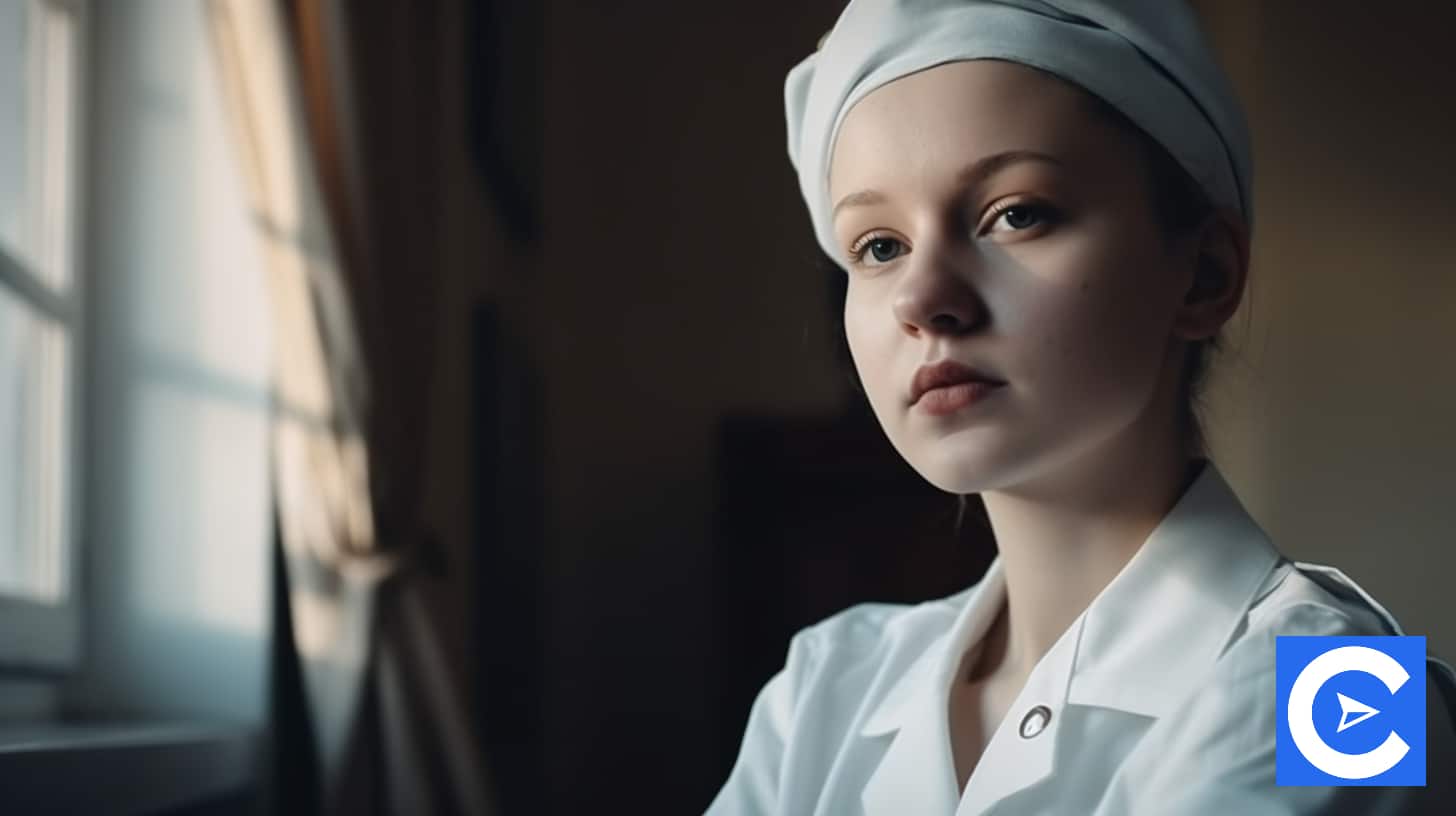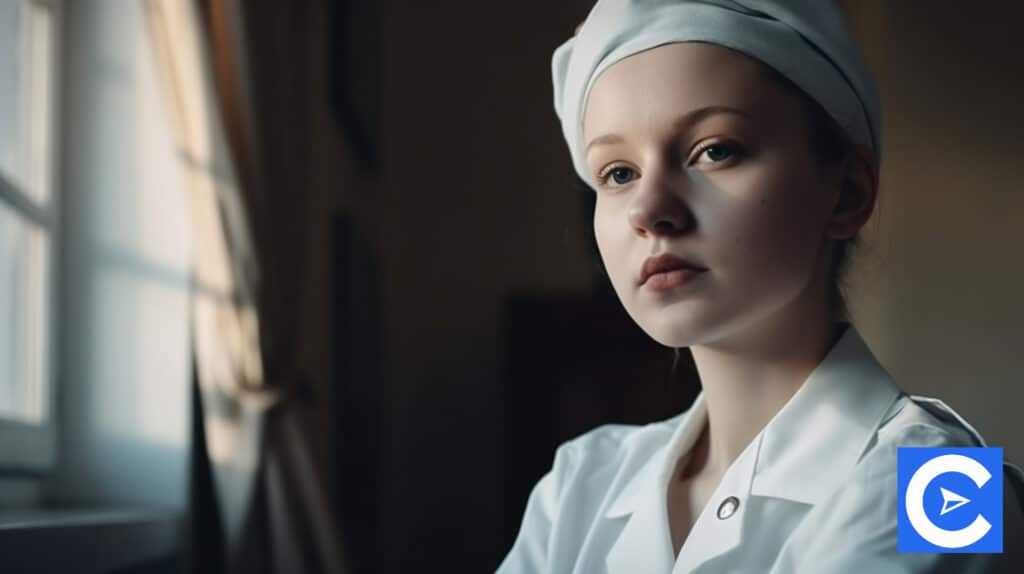 Is there a high demand for Military Nurses?
When it comes to Nurses, the military is short; therefore, it has raised the incentives for those who wish to serve. They offer competitive compensation packages that include low-cost tuition for nursing programs, loan refunds if you are already a Registered Nurse, stipends, and wages, among other benefits.
Is it possible for the military to pay for nursing school?
Almost all military branches, including the Army, Navy, Air Force, and National Guard, are constantly looking for Military Nurses to serve on active duty or as reservists. Military branches frequently offer repayment or compensation programs to Military Nurses to make joining the military more attractive.
Are Military Nurses required to attend Bootcamp?
Unlike other enlisted troops in the United States, Military Nurses are not required to undergo a Boot Camp basic training program for commissioned officers. Military Nurses are typically enrolled in Officer Candidate School (OCS), where they will be commissioned as officers upon completing their studies.
What are the benefits of being a Military Nurse?
Military nursing is one of the most satisfying job possibilities, owing to several advantages. They have the opportunity to help others while serving their country, to save or enhance their lives. Most Americans trust and appreciate Military Nurses because they uphold high moral and ethical standards.
What are the qualifications for Military Nursing?
Ages between 21 and 47 are required for either active or reserve duty. A BSN from an accredited program is necessary for Army Nurse Corps; a BSN, an associate degree from an accredited nursing school, is required for Army Reserve, but the BSN is preferred.
Does the Army need more Nurses?
Licensed Registered Nurses have a diverse range of job options and career paths, especially when there is a nursing shortage. To persuade more Nurses to consider a career in the military, the Army and Army Reserve have strengthened their incentives and privileges for working Nurses.
References
Military Nurses in the Air Force
Military Nurses Job Description
Military Nurses' Salaries and Benefits