Hey Everyone!
Welcome to our informative Cardiovascular Nursing guide.
This guide examines crucial aspects of the career, including what it takes to become a Cardiovascular Nurse, how to become one, the earning potential, and career advancement opportunities.
This article will explore:
What do Cardiovascular Nurses do?
How to become a Cardiovascular Nurse?
Common Cardiovascular Nurse Certifications to consider
Cardiovascular Nurse Salary
Job Outlook
After reading this guide, you'll know enough about the career to decide whether you may be interested in pursuing it.
So, let's dive straight in!
What do Cardiovascular Nurses do?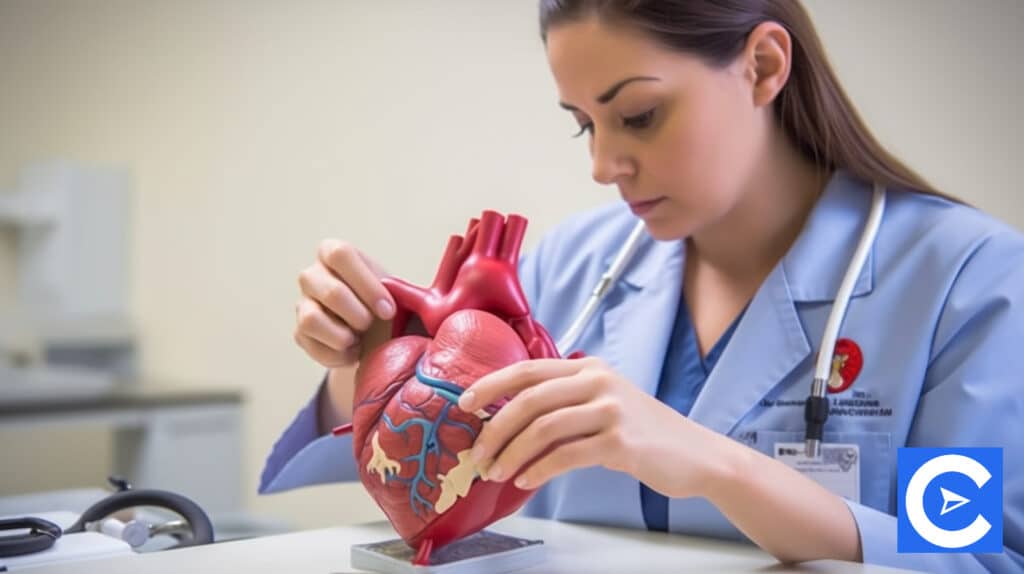 A Cardiac Nurse often referred to as a Cardiovascular Nurse, is an Advanced Practice Nurse who works in various health settings, treating conditions that affect a patient's Cardiovascular system.
Cardiovascular Nurses typically work in Intensive Care Units, Cardiology Units, and Hospital Surgical Units.
Depending on the Healthcare facility where a Cardiovascular Nurse may work, their roles will range from assisting in creating patient care plans and helping patients prepare for surgery,
Additionally, they administer medication, and defibrillators and help perform Cardiac tests.
Other Cardiovascular Nurse responsibilities include:
Assist with a patient's recovery after surgery
Diagnose conditions such as Arrhythmias
Manage a patient's therapy
Perform various treatments such as Catheterization laboratory
Makes use of electrocardiograms to assess patient's vital signs
Evaluate Cardiac tests and other laboratory results
Educate patients about their heart conditions and how to maintain healthy lifestyles
How to become a Cardiovascular Nurse?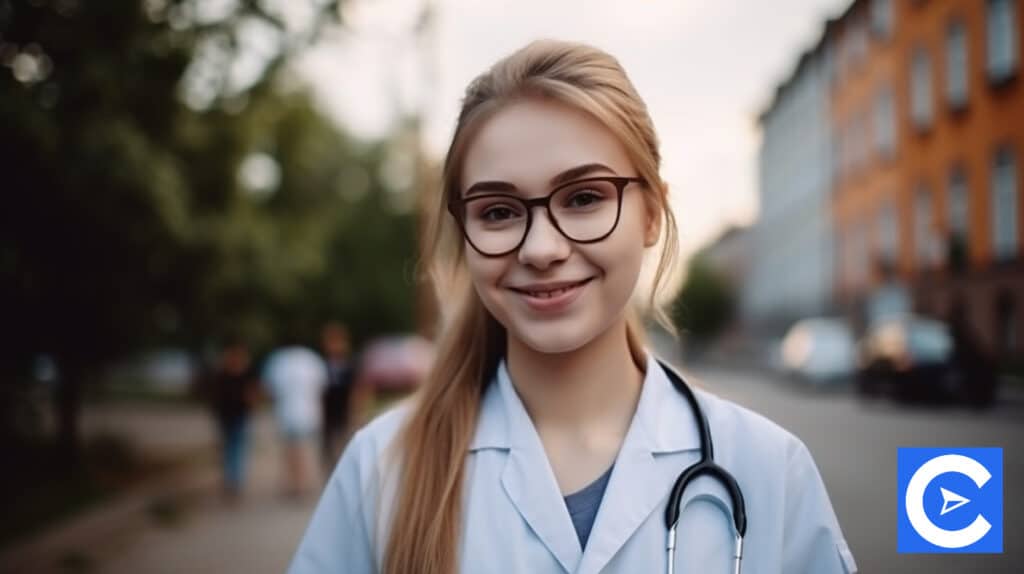 When deciding to pursue a career as a Cardiovascular Nurse, you must consider your career goals.
These might include where you see yourself working and how many years you would allocate to attain such a position.
Knowing your career goals will help you decide what educational programs to enroll in or what type of experience you need to acquire to reach where you want to be.
Although we do not expect you to have a clear understanding of your career goals just yet, here is a look at what it takes to become a Cardiac Care Nurse so you can start planning your journey.
We also consider the different ways you can achieve your goals to help you weigh your options:
Obtain Nursing Education
The first step to becoming a Cardiovascular Nurse is to obtain education from an accredited Nursing Program.
Because you first have to become a Registered Nurse to become a Cardiovascular Nurse, you can choose between two Nursing programs before receiving your RN Licensure.
Firstly, you can earn an Associate Degree in Nursing (ADN), which takes about 1 to 2 years to complete.
An ADN covers enough clinical knowledge to prepare for the RN Licensure; however, due to its limitations in high-level skills for your career, many Nurses look towards the second option – a Bachelor of Science in Nursing (BSN).
The BSN provides higher quality clinical knowledge, bringing the opportunity for a higher paycheck and more work availability.
A BSN takes between 2 and 4 years to complete.
After graduating from an accredited Nursing program, the next step is to take the National Council Licensure Examination for RNs.
Take the NCLEX-RN Examination
When applying to take the NCLEX-RN, you must consider that every state has its licensure requirements.
In most cases, you'll have to meet specific educational and training needs before taking the exam.
You'll also have to undergo background checks and meet specific residency requirements in some circumstances.
After you take and pass the NCLEX-RN examination, your state board will issue your license.
Acquire Nursing Experience
Before you can obtain a full-time job in a Cardiac Nursing role, many employers will require that you get some experience in the Cardiovascular field.
Furthermore, if you are considering obtaining a Certification later on in your career, many Certification boards will need you to obtain a minimum of 2 years worth of experience.
You may also encounter a time requirement when applying to obtain a specialization certification; hence we recommend that you do a little tailored research regarding the ideal time frame of experience to get that which will benefit your career goals.
With the steps to becoming a Cardiovascular Nurse covered, let's dig into the different certifications available to Cardiovascular Nurses in the next section.
Common Cardiovascular Nurse Certifications to consider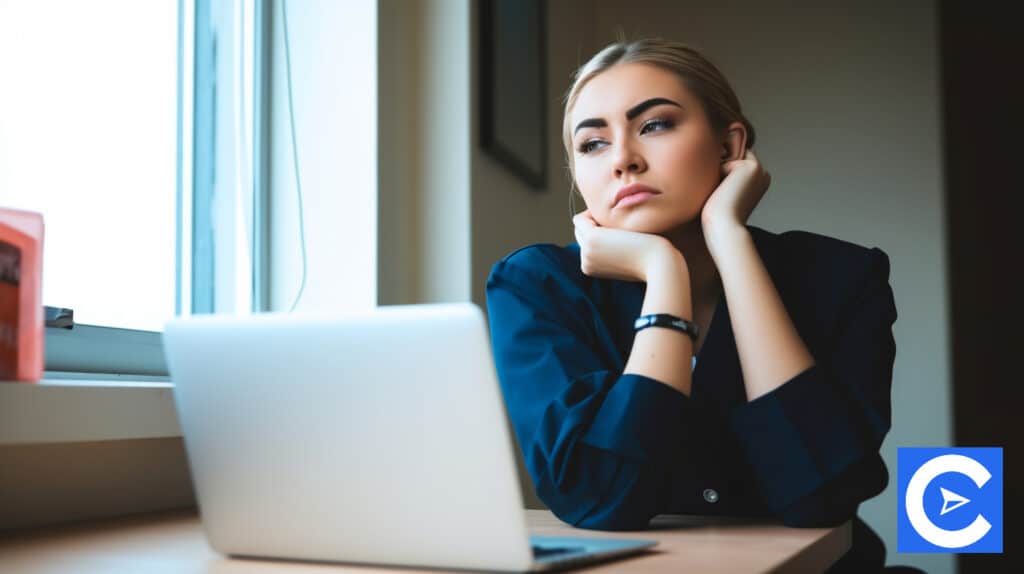 Although obtaining certification isn't compulsory to begin working as a Cardiovascular Nurse, receiving a Certificate will serve several benefits for your career.
For one, certification validates your expertise in the Cardiovascular specialty, giving you a leg up over your competitors when seeking employment.
Also, by holding a Certification, your confidence regarding your ability to provide patients with quality care increases.
Hence, if the benefits of certification sound good to you, here are some of the most common Certifications for Cardiovascular Nurses:
Cardiac Vascular Nursing Certification (CV-BC)
Administered by the American Nurses Credentialing Center (ANCC), the CV-BC assesses a Cardiac Nurse's knowledge of cardiovascular concepts and techniques.
When taking the certification exam, expect to be asked 125 questions that the certification board will use to determine whether your clinical knowledge qualifies you for a CV-BC Certification.
Cardiac Medicine Certification (CMC)
According to AACN, the subspecialty certifications test a Nurse's ability to provide care to seriously ill adult cardiac patients.
When registering to take the certification exam, you'll have to hold an unencumbered RN or APRN License and a current clinical nursing specialty certification.
Furthermore, you'll have to fulfill at least 2000 hours of experience working with seriously ill adults.
Basic Life Support (BLS)
The Basic Life Support certification validates your training in identifying life-threatening situations and providing high-quality emergency care.
The course you will have to take to sit in for the exam teaches professionals several cardiac life support skills beneficial to your career.
Advanced Cardiac Life Support (ACLS)
If you want to add to your basic life support skills, the ACLS Certification assesses your knowledge of performing CPR and other cardiovascular care.
It's specifically great for Cardiac Nurses working directly with patients who have experienced cardiopulmonary arrest, heart failure, and other heart-related emergencies.
Cardiac Surgery Certification (CSC)
The Cardiac Surgery Certification is designed for healthcare professionals responsible for caring for Cardiac surgery patients within the first 48 hours of their surgeries.
Nurses who obtain this certification need to hold a current RN or APRN license, a nursing specialty certification, and at least 2000 hours of work experience caring for critically ill adult patients.
Cardiovascular Nurse Salary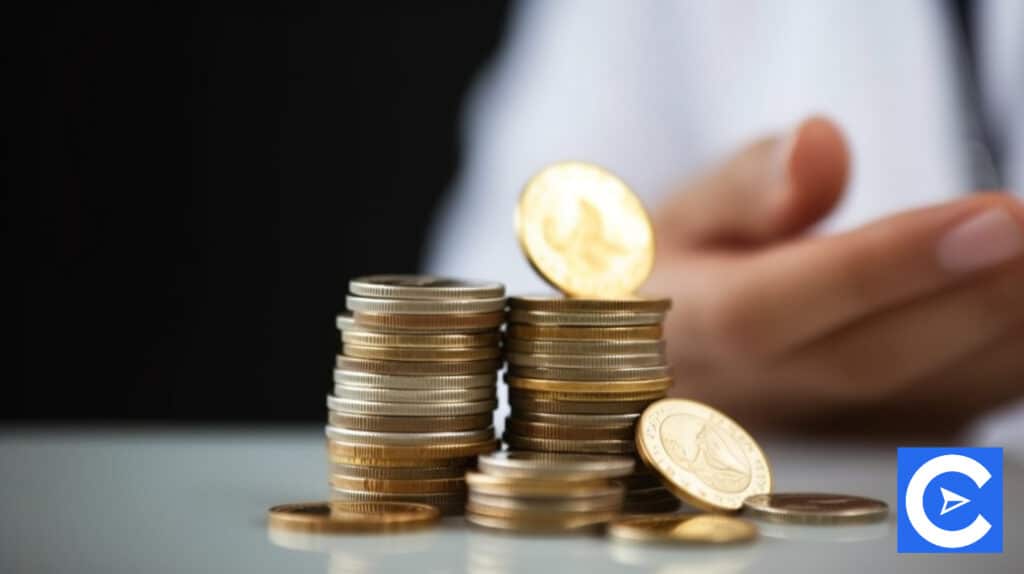 The US Bureau of Labor Statistics (BLS) does not provide data regarding a Cardiac Nurses salary; however, they give an RN salary breakdown representing all RN-related occupations.
According to the BLS, Registered Nurses earn an average of $76,600 annually.
However, RNs who specialize in Cardiac Nursing is likely to make more than that amount.
ZipRecruiter, a job posting service, records the annual average Cardiac Nurse salary as $91 524, equivalent to $44 an hour.
Furthermore, while the median wage for Cardiac Nurses is $91 524, top-earning Nurses may earn as much as $172 000 annually, while the lowest salary is about $23 500.
The salary range indicates that factors such as education, credentials, and experience influence a Cardiovascular Nurses potential salary.
Other factors that may affect the amount you take home at the end of the month include the state in which you work and the healthcare facility where you work.
Job Outlook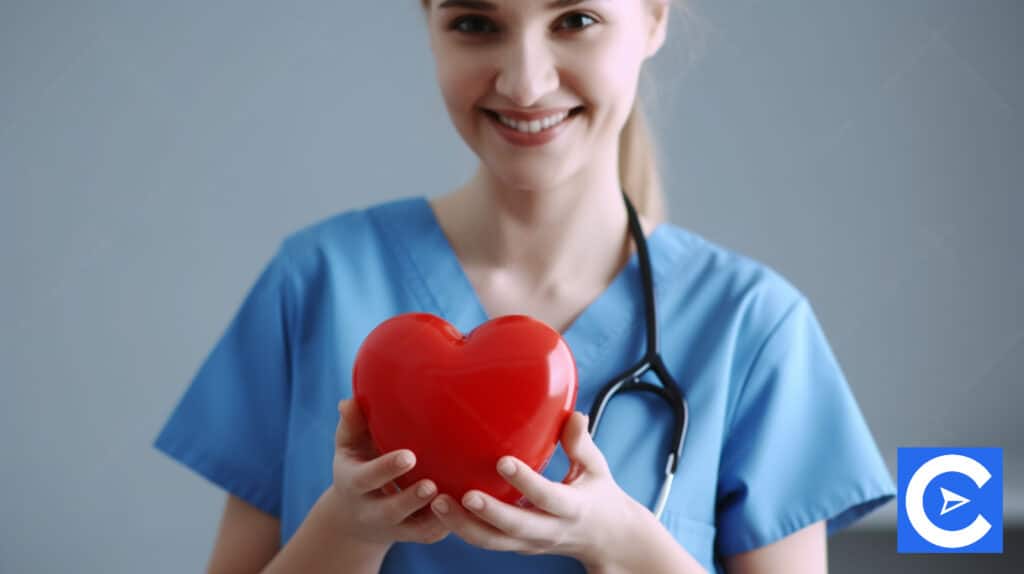 The US Bureau of Labor Statistics predicts a 9% employment growth for Registered Nurses.
The increase in employment opportunities is attributed to an aging baby-boom population.
With older patients more at risk for contracting cardiovascular diseases, Cardiovascular Nurses will likely have a lot more on their plates.
Furthermore, due to the pandemic and the Nurse shortage that the US currently faces, there'll generally be greater demand for Nurses and other healthcare professionals.
Are you suited for a career in Cardiovascular Nursing?
When deciding on whether Cardiovascular Nursing is a good career choice for you, it's essential to understand what the job will require from you and your skills to succeed.
Firstly, Cardiac Nurses need to know how to manage their time well.
If you are great with time management, that's already a good indication that you may succeed.
Additionally, many Cardiac Nurses have noted that the job can get chaotic at times; hence you need to be able to stay calm in stressful situations.
This includes knowing when to make rounds and which patients need catching up, despite destructions that you can encounter during a workday.
Additionally, with Cardiac Nursing continuously advancing, it's great to be naturally enthusiastic about engaging with research before entering the Cardiac Nursing workforce.
Another thing to note is that an excellent Cardiovascular Nurse helps improve their patients' cardiovascular knowledge to help them understand what they're dealing with.
Hence, being keen to communicate with patients and engage in research would make you suitable for the job.
Apart from analyzing whether the above suits your personality, the best way to determine whether the job will fit you is to experience what it is like to be on the floor.
You could try joining a healthcare job shadow program and choose the intensive care or heart disease department to get some experience.
Finally, knowing the skills required for the job will allow you to determine if they are within your range of abilities or if they are something you can work on and hone.
To help you in assessing if you have what it takes to be a Cardiac Nurse, we note some of the crucial Cardiac Nurse skills next.
Skills necessary for Cardiovascular Nurses
Apart from the technical skills that a Nursing Program will likely teach, Cardiovascular Nurses must possess these transferable skills to perform their job duties effectively:
Critical Thinking
Endurance
Strong Communication
Empathy
Ability to take charge
Adhering to confidentiality
Time Management
Flexibility
Ethics
With the skills necessary for Cardiovascular Nurses covered, the following section analyses the career advancement opportunities available to Cardiac Nurses.
Advancement Prospects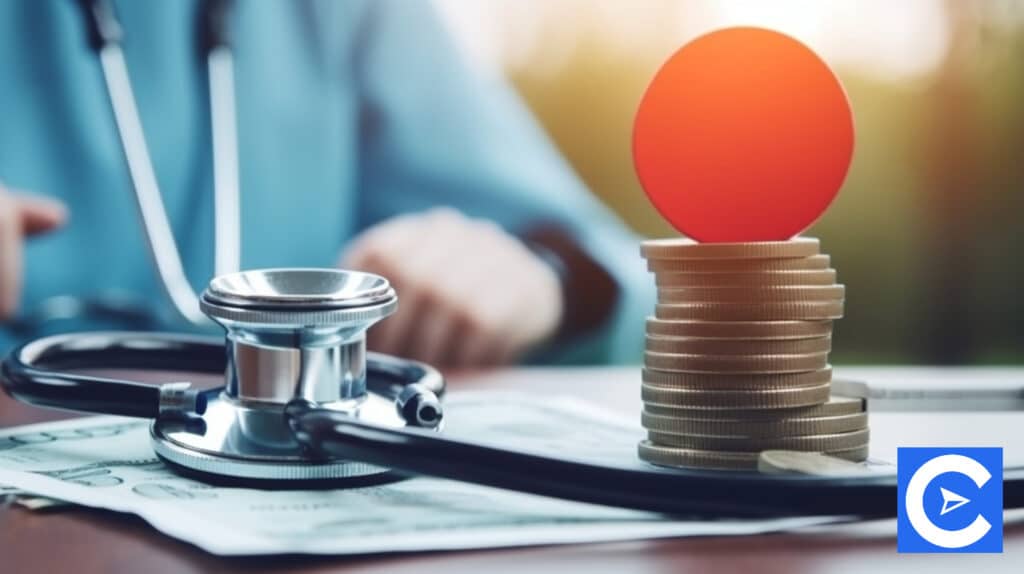 When you obtain certification as a Cardiovascular Nurse, you open up doors to various opportunities in the Cardiovascular specialty.
There are various specialty and sub-specialty certifications that you can get from the American Association of Critical Care Nurses or other credentialing centers that can help you narrow down your expertise and advance in your career.
Also, should you choose to get additional education, such as a Master's degree in Nursing (MSN), you will stand the opportunity to advance into an Advanced Practice Registered Nurse (APRN) role. 
Finally, should working on the floor no longer make you tick, by gaining enough experience, you can assume some Nurse Management roles.
Conclusion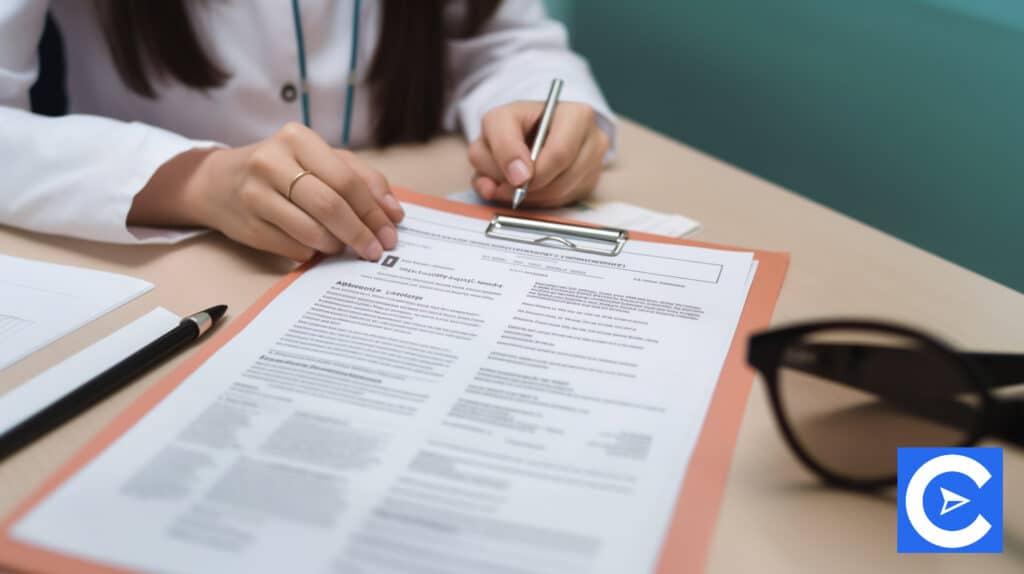 With heart conditions being the leading cause of death in the U.S., there's a need for Cardiac Nurses to help treat patients.
Becoming a Cardiovascular Nurse is beneficial for society but can also be very rewarding for the professional.
Hence, if you've been contemplating pursuing a career, it's probably time you begin following the occupation.
This guide provided you with enough information on becoming a Cardiac Nurse and what to expect from the career.
Hence, we hope your journey to becoming a Cardiovascular Nurse is made easier.
Good luck!
FAQ's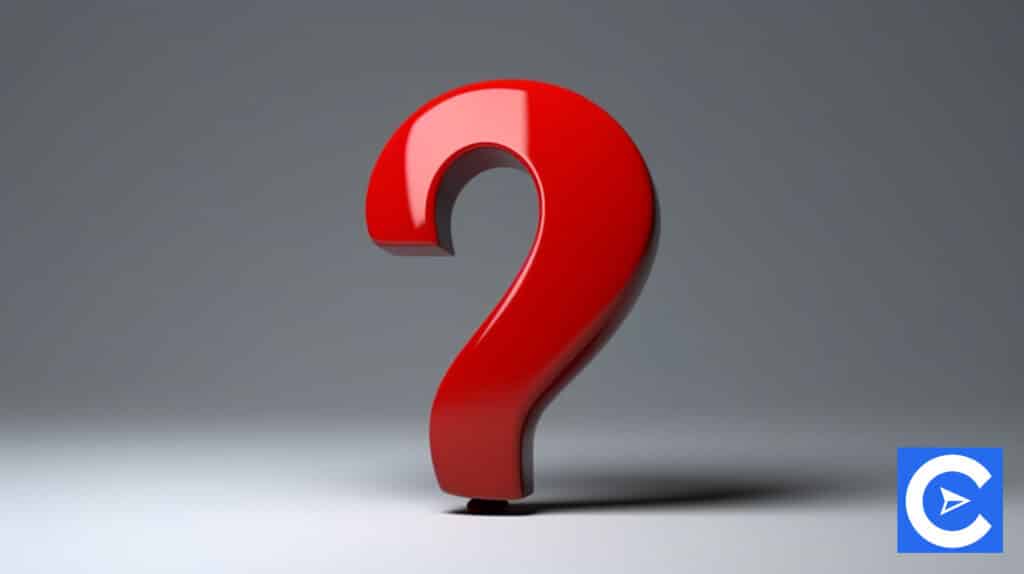 How long does it take to become a Cardiovascular Nurse?
It typically takes between 4 and 6 years to become a Cardiovascular Nurse. Pursuing an ADN Nursing program takes between 1 and 2 years when becoming an RN, while a BSN takes 2-4 years. Finally, if you pursue a Cardiovascular Certification, you'll need to get two years of work experience. 
How much does a Cardiovascular Nurse make?
According to ZipRecruiter, a Cardiovascular Nurse earns an average annual salary of $91 524. Top earning Cardiac Nurses make as much as $172 000 annually, while the lowest annual salary is about $23 500. 
How to be a good Cardiac Nurse?
To excel in your career as a Cardiac Nurse, you'll need to hone a combination of technical and transferable skills. Technical skills include Critical Care Nursing, Catheterization Laboratory, and Acute Care to mention a few. Some transferable skills to hone are communication, critical thinking, and problem-solving. 
How to become a Cardiac Nurse?
To become a Cardiac Nurse, you must obtain a Nursing education. The Nursing programs available to you are the ADN or BSN. Then, you should take and pass the NCLEX-RN examination. If you consider obtaining a Cardiac specialization certification, you need to get at least two years of work experience. 
How to become a Certified Cardiac Nurse?
After obtaining a Nursing education, passing the NCLEX-RN examination, and becoming a Registered Nurse, you should get work experience. Most Nursing Certification Boards will require that you obtain at least two years of work experience or 3000 hours of work experience within a specified time frame.  After acquiring work experience, you should pass the exam for the certification you desire.
What does a Cardiac Nurse do?
Cardiac Nurses work with Cardiologists and other Nurse Practitioners to help treat patients suffering from chronic heart conditions. Some of their primary responsibilities include administering diagnostic tests, providing patients with medication, caring for patients after being in operating theaters, and monitoring the heart's activity. 
What is a Cardiac Nurse?
A Cardiac Nurse often referred to as a Cardiovascular Nurse, is an Advanced Practice Nurse who works in various health settings, treating conditions that affect a patient's Cardiovascular system. Their responsibilities include administering Cardiologists' treatment plans to patients they care for. 
What skills do Cardiac Nurses need?
Some top Cardiac Nurse skills include life support, Cardiology, Pediatrics, Treatment planning, Acute Care, and Telemetry, to mention a few. Some soft skills to consider honing include teamwork, time management, and communication. It is also helpful to acquire research, planning, and organization skills. 
References