Hello there, welcome to another excellent read examining the topic: How Much Does an OR Nurse Make?
Today, we'll walk you through every aspect of an average OR Nurse's Salary.
We'll cover Perioperative Nurse Salary by location, level of education, years of experience, and industry, just to mention a few, and why you may want to pursue this nursing career.
We'll take you through:
How does work experience impact the annual salary of a Perioperative Nurse?
How Surgical Nurses work and earn by states
Perioperative Nurse Salary by the level of experience
The effect of the workplace on the salary of Perioperative Registered Nurse
Let's get started right away!
An Overview of OR Nurse Salary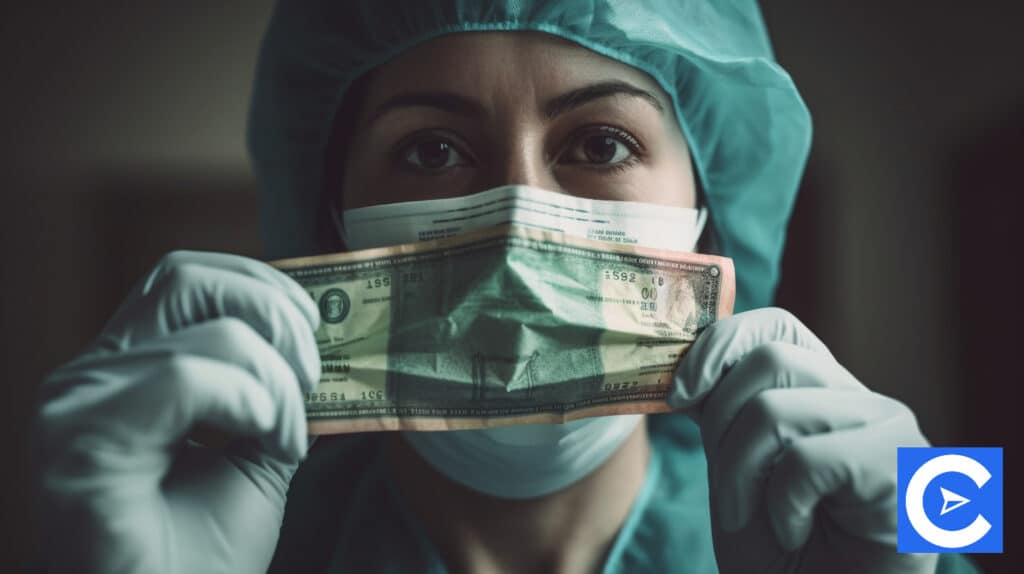 Perioperative Nurses or OR Nurses are responsible for much more than simply providing support in the operating room.
The roles and responsibilities of a Perioperative Nurse vary by day and hospital.
Apart from their obvious job as Surgical Assistants, they also provide direct patient care prior to and during the following operations.
They can also work as Licensed Practical Nurses (LPNs) and Nurse Midwives depending on the location but are heavily supervised.
Perioperative Nurses earn in the top half of Registered Nurse Salaries in all surgical settings, from Physicians' offices and private clinics to the largest institutions and hospitals.
This degree of expertise is compensated for with an above-average salary.
According to a survey conducted, the average non-certified OR Nurse income was $85,700.
Becoming a qualified Perioperative Nurse increased the average yearly compensation by 13-14 percent, to $97,400.
To reach this position, Nurses must complete a rigorous nursing school and advanced nursing programs, as well as a rigorous training load, in order to prepare for one of the most demanding sectors of nursing.
Operating rooms can contain anything from life-threatening emergencies to routine operations, and Nurses must be prepared for both.
The one aspect of surgery that distinguishes it from other nursing specialties is the possibility of anything going wrong at any time.
Let's look at why you should consider a nursing career as an Operating Room Nurse.
Additionally, we'll discuss the Perioperative Nurse Salary range.
Operating Room Nurse Salary by Years of Experience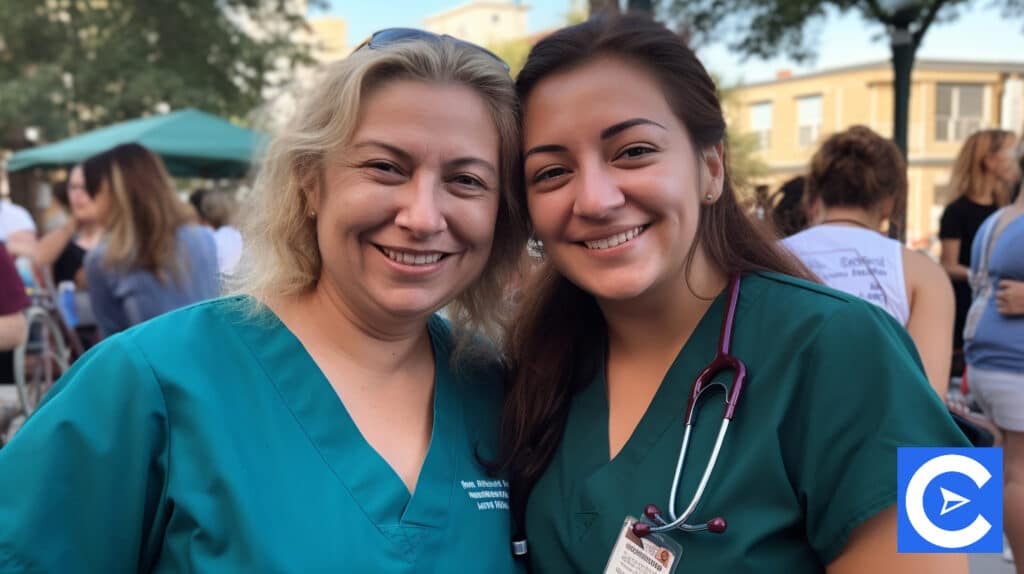 Operating Room Nurse salaries range from entry-level to senior-level, depending on years of experience.
The BLS (Bureau of Labor Statistics) provides data on how experience level influences total compensation as part of their National Compensation Survey, which is based on criteria such as complexity, knowledge, environment, and contacts.
Entry Level average OR Nurse Salary is $61,800
Mid Level average OR Nurse Salary is $77,500
Senior Level average OR Nurse Salary is $105,100
OR Nurse Salary by State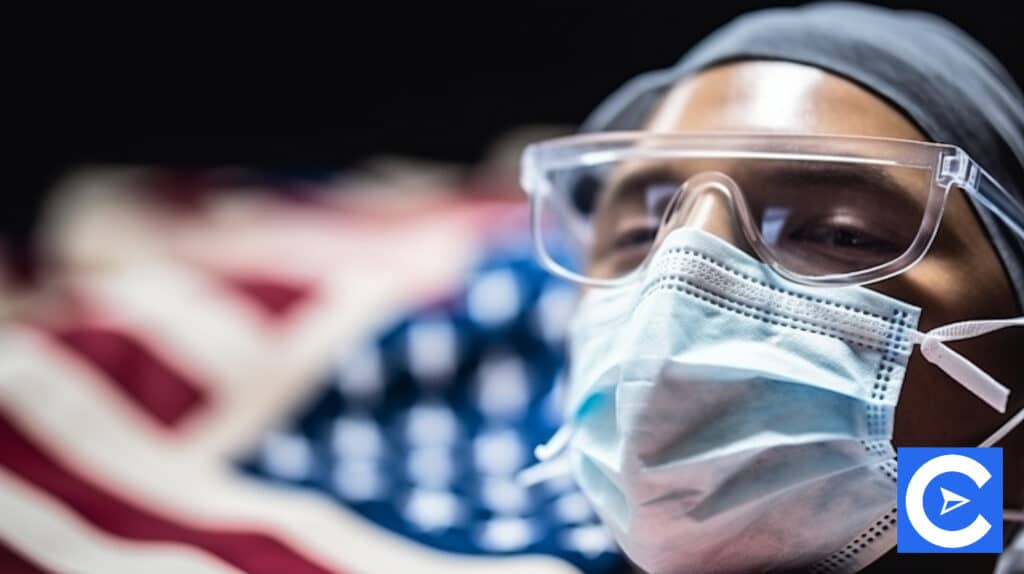 Salary and job opportunities vary depending on region and sector.
At all levels of their employment, Perioperative Nurses are paid the most in general medical and surgical facilities.
South Dakota has the highest concentration of perioperative positions among all the states.
While this state may not have the top earnings in the country, industrial growth and career opportunities appear to be promising.
The average pay in several cities in the United States is higher than the national average.
This is most likely due to differences in the cost of living between states.
For instance, the highest average income for a Perioperative Nurse is $107,200 in New York.
Other states with greater salaries include Washington, California, and New Hampshire, where living and housing costs are considerable.
Here are some states with their various OR Nursing salaries:
California average OR Nurse Salary (OR Nurse Salary California): $82,100
Washington average OR RN Salary: $90,400
New Hampshire average OR Nurse Salary: $103,900
Hawaii average OR Nurse Salary: $91,100
Massachusetts average OR Nurse Salary: $93,400
Oregon average OR Nurse Salary: $82,400
Alaska non-metropolitan area (rural areas outside of Alaska's most populated cities).
The average income for an OR Nurse is $86,600.
Nevada average OR Nurse Salary: $85,900
New Jersey average OR Nurse Salary: $89,100
Connecticut average OR Nurse Salary: $89,300
Kansas average OR Nurse Salary: $81,300
Mississippi average OR Nurse Salary: $76,200
Pennsylvania average OR Nurse Salary: $91,500
Rhode Island average OR Nurse Salary: $87,500
South Carolina average OR Nurse Salary: $80,400
Wisconsin average OR Nurse Salary: $85,800
Wyoming average OR Nurse Salary: $95,500
Indiana average OR Nurse Salary: $88,700
Michigan average OR Nurse Salary: $75,200
New York average OR Nurse Salary (OR Nurse Salary NYC): $107,100
Texas average OR Nurse Salary (Surgical Nurse Salary Texas): $74,100
Florida average OR Nurse Salary (OR Nurse Salary Florida): $81,200
Alabama average Perioperative Nurse Salary: $84,100
Surgical Nurse Salary by State South Dakota: $83,700
While some Surgical Nurses earn as much as $161,100 per year and others as little as $23,600, the bulk of Perioperative Nurse Salaries in the United States currently ranges from $62,600 (first quartile) to $124,600 (75th quartile), with the top earners with the same job title (90th percentile) earning $146,100 per year.
OR Nurse Salary by Industry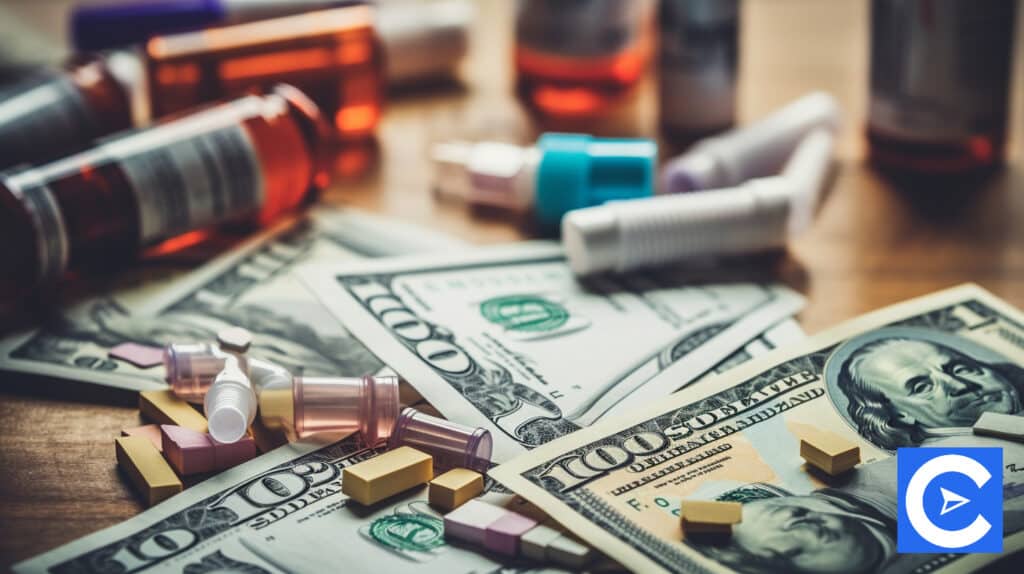 A survey carried out on some staffing earnings of some healthcare companies in the United States revealed that OR Nurses earn an average of $65,000 per year at facilities with ten or fewer operating rooms, and $69,700 per year in facilities with more than ten operating rooms, according to a 2021 survey.
At the First Assistant level, Nurses earned $73,300 on average in small institutions and $77,900 in bigger ones.
Nurse Educators and Staff Trainers at smaller facilities earned an average of $77,500 per year, while their counterparts in larger centers earned an average of $80,100.
Managers and Team leaders earned an average of $80,100 per year in small facilities and $85,000 in bigger ones, while Nursing Associate Directors and Directors earned $127,900 in large centers and $95,300 in small centers.
The general or community-owned ambulatory surgical centers, pay the least for Surgical Nurses, with an average annual salary of $61,000.
University-run ambulatory surgical centers were the highest-paying employers examined, with surgical nurses earning an average of $74,600 per year.
The average payment to community hospitals was $66,600, while the average payment to university hospitals was $73,300.
Location is also important.
Nurses in rural areas earned $9,500 less per year on average than their counterparts in urban areas.
Hourly workers earned $3,100 less on average than their salaried counterparts.
Perioperative Nurses are paid among the top half of all Registered Nurses.
Registered Nurses earn a median salary of $80,100, according to the Bureau of Labor Statistics' Occupational Employment Statistics.
That is the point at which half of the population earns more and the other half earns less.
OR Nurse Jobs and Salary Outlook
Nursing employment is expected to rise at a pace of 7-9% from 2020 through 2030, substantially faster than the national average for all jobs, according to the Bureau of Labor Statistics.
With baby-boomer Nurses nearing retirement and our aging population's mounting health demands, there is a nursing shortage and high expectations for new jobs.
Despite the fact that tens of millions of inpatient procedures are performed each year, health care is undergoing significant transformation, with an emphasis on minimizing inpatient care delivered in hospitals.
Ambulatory surgery centers, sometimes known as day surgery, now perform a large number of diagnostic treatments and surgeries.
According to the CDC, 48.31 million non-surgical and surgical procedures were performed in 28.61 million ambulatory surgery visits in 2010.
Perioperative Nurses will continue to be in high demand, as their care is required regardless of the physical environment.
According to the Association of Perioperative Registered Nurses (AORN), the United States will require over one million new Registered Nurses by 2023, particularly in perioperative nursing.
OR Nurses ranked sixth in demand among the top 25 nursing specialties in 2019, while PACU Nurses ranked ninth.
Skills and Factors that Affect Perioperative RN Salary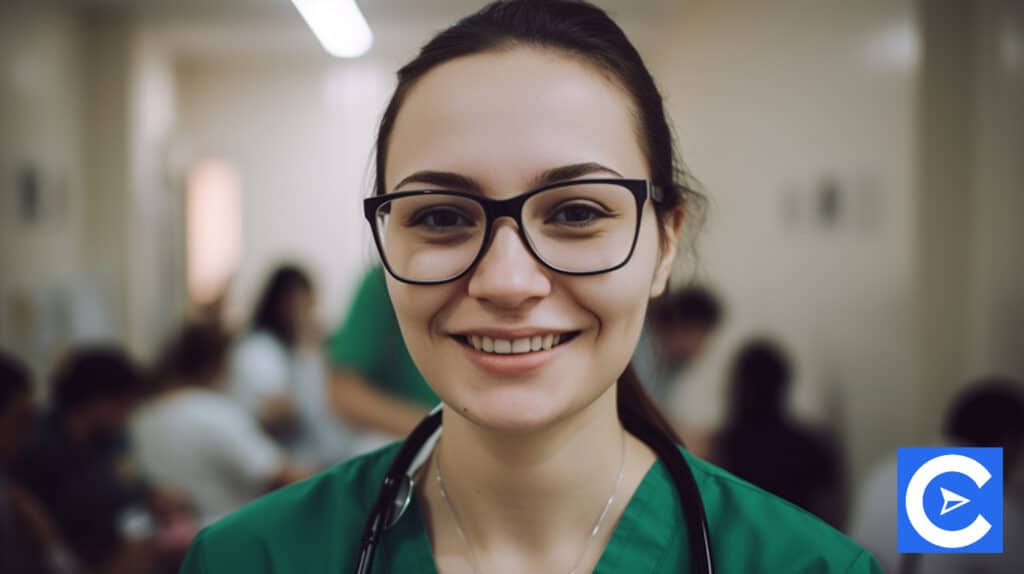 Perioperative Nurses should be calm and capable of working in stressful settings.
Candidates must be mentally, physically, and emotionally strong enough to work in high-stress circumstances and lift big objects.
Individuals need to excel in time management and observation to recognize when challenges come up in operating rooms.
This characteristic is linked to communication abilities because alerting other personnel to concerns or promptly comprehending emergency directives might save patients' lives.
These Nurses must be familiar with medical terminology and procedures to accomplish their duties effectively.
Nurses need organizational abilities to keep track of patient needs and plans, while compassion and empathy help them maintain a kind and upbeat bedside attitude.
Nurses who exhibit these competencies levels are said to be paid about 4-7 percent higher than their entry-level Perioperative Nurses and other counterparts.
Ways to Improve Perioperative Hourly Wage
Enhance Your Education
Salary increases are attainable with a BSN (Bachelor's degree) or MSN (Master of Science in Nursing) or field certification.
Sign-on bonuses may be given based on Nurse demand.
In so many work situations, including in hospitals, Nurses are eligible for overtime pay.
Advanced Practice Nurses earn more money, and this is particularly true in surgical nursing.
Certain Surgical Nurses choose to earn a master's degree in order to pursue a career as a Nurse Anesthetist, the highest-paid advanced practice nursing specialty.
The Bureau of Labor Statistics reported that the median annual wage for Nurse Anesthetists was $183,600 in May 2020.
Also, Surgical Nurses have limited access to graduate schools (with the exception of some Perioperative Clinical Nurse Specialist roles in the military).
Nurses interested in pursuing a career as a Surgical Nurse Practitioner must first complete a master's degree or higher in a Nurse Practitioner program, followed by certification in a perioperative subspecialty.
Consider the Effects of the Total Salary
Consider the big picture when calculating overall compensation.
Consider the extent of tuition assistance or continuing education, health insurance coverage, and paid time off.
Travel nursing can help adventurous Nurses increase their compensation by providing them with geographical and lifestyle freedom.
Become Certified
Numerous organizations will compensate you for obtaining certification in a nursing specialty.
These include the Certified Medical-Surgical Registered Nurse for surgical nursing (CMSRN) and CNOR, CRNFA (Certified Registered Nurse First Assistant).
Consider Relocating
Pay for Advanced Practice Nurses is influenced by the same factors that influence RN salaries nationally.
According to the BLS, the highest paying states for Nurses in 2020 were as follows:
California $120,600
Hawaii $104,900
Massachusetts $96,300
Oregon $96,300
Alaska $95,300
The BLS also rated the highest mean annual incomes for Nurses by metropolitan area in the same year, and the top five were as follows:
California, San Francisco-Oakland-Hayward $149,300
California, San Jose-Sunnyvale-Santa Clara $146,900
Vallejo-Fairfield, CA $142,200
Sacramento-Roseville-Arden-Arcade, CA $132,200
Salinas, CA $124,900
Nonmetropolitan areas with the highest pay for Registered Nurses:
North Valley-Northern Mountains Region of California nonmetropolitan area – $ 103,900
Alasaka nonmetropolitan area – $ 102,400
Eastern Sierra-Mother Lode Region of California nonmetropolitan area – $ 101,100
Hawaii/Kauai nonmetropolitan area – $ 98,000
North Coast region of California nonmetropolitan area – $ 92,800
Conclusion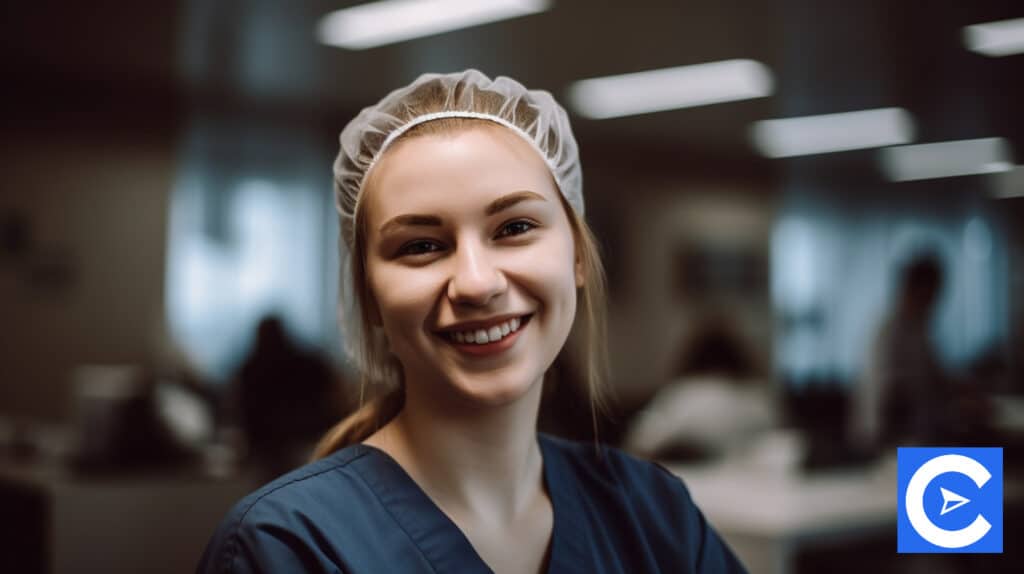 When it comes to picking a nursing specialization, there are several factors to consider apart from the wages.
Think about the area you'll be working in, the duties you'll be doing, and the pace at which you'll be working, among other things.
You could have a lot of success in this line of business if you're:
Good at working in a team
Capable of remaining cool in the face of adversity
A problem-solver who is quick.
A fantastic communicator
Very well-organized
Highly acquainted with biology and anatomy
Becoming a Perioperative Nurse sounds like the appropriate career option for you if you want to work in a fast-paced workplace where you can learn new things all the time and also earn a good Nurse pay.
FAQs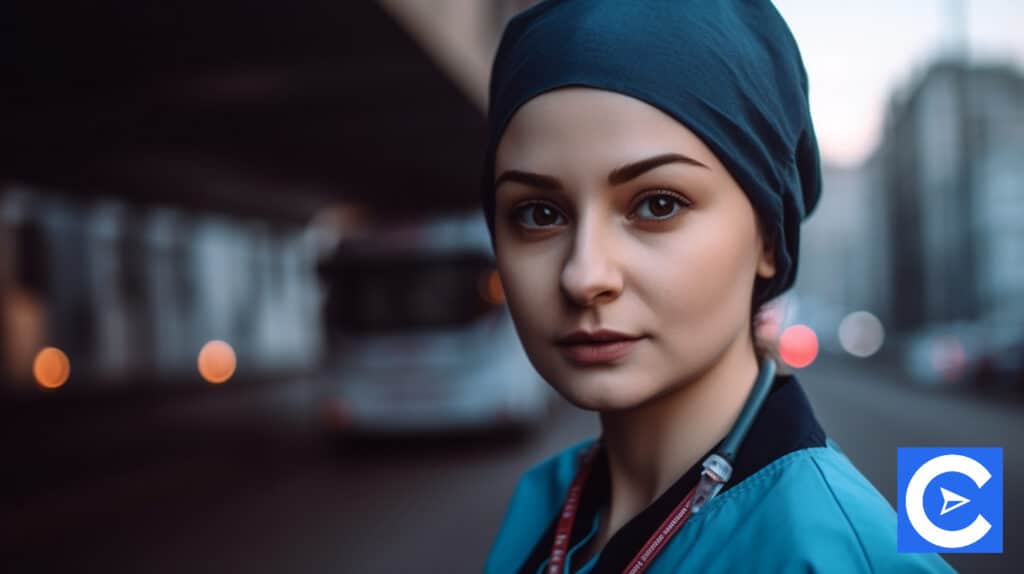 What is a Family Nurse Practitioner?
FNPs (Family Nurse Practitioners) are APRNs (Advanced Practice Registered Nurses) who have completed specialized graduate education and provide primary health care to families and individuals of all genders, ages, bodily systems, and diseases.
Do OR Nurses Get Paid More?
Nurses who work in operating rooms earn more than other Nurses. In 2018, the average Operating Room Registered Nurse's pay was $88,400, while a Floor Nurse's average annual salary was $75,600.
How Much Does a Pediatric Operating Room Nurse make?
In Chicago, the average yearly salary for a Pediatric Operating Room Nurse is $91,100. In case you need a quick salary calculation, that comes out to be around $43.80 per hour. This works out to $1,752 a week or $7,592 per month.
How Much Do Operating Room Nurses Make?
As of March 29, 2022, the average Staff Nurse – RN – Operating Room salary in the United States is $81,300, with a salary range of $72,900 to $89,800. Salary ranges depend on a variety of factors, including the level of education, number of certifications obtained, additional skills acquired, and years of experience in the field.
How Much Does the Highest-Paid Nurse Make an Hour?
As of March 29, 2022, the average hourly compensation for an Operating Room Nurse in the United States is $39.2, but the range is frequently between $35.2 and $43.1. The hourly rate is determined by a lot of elements, including certifications, education,  the number of years you have worked in your field, and supplementary talents.
What is OR Nurse Salary in Texas?
In 2022, the average salary for the Staff Nurse – RN – Operating Room position in Texas is $79,800. The base compensation ranges from $72,300 to $89,000 per year, with an average of $80,500 and $11,249.9 in annual overtime.
What is Scrub Nurse Salary in Texas?
An annual salary of $82600 for a Scrub Nurse Job in Houston, Texas, is the average yearly salary in the city.
What Does a Nurse Do in the OR?
Scrub Nurses provide surgical equipment to the Surgeon while Circulating Nurses supervise nursing care and keep the operating room sterile. An Operating Nurse also serves as a point of contact for the patient, his or her family, and the medical team.
What Hours Do Operating Room Nurses Work?
Nurses are meant to work 12-hour shifts, but they frequently end up being 13- or 14-hour hours. Nurses' mental health suffers as a result of working long hours. They're continually catching up on sleep on weekends, but they have little time for anything else during the week.
What is the Role of an Operating Room Nurse?
A Registered Nurse who works in the operating room is known as an Operating Room Nurse. Prior to, during, and after invasive medical or surgical procedures, they look after the patients. They also communicate with the patient's family, giving information that may be relevant to them.
What is the Highest Paying Operating Room Nurse Career Path?
Some Surgical Nurses choose to earn a master's degree in order to pursue a nursing career as a Nurse Anesthetist, the highest-paid advanced practice nursing specialty.  Nurse Anesthetists earned median annual pay of $183,600 in May 2020, according to the BLS (Bureau of Labor Statistics).
Who Makes the Most Money in the Operating Room?
General medical and surgical hospitals, dentists' offices, outpatient healthcare facilities, physicians' offices, and employment services are the most typical industries and job locations for the OR vocation. Surgical Technologists in employment services made the most money, with a salary of $48,400.
References