Hello reader, Welcome to this informative guide about how to become a Trauma Nurse!
This article sheds light on what becoming a Trauma Nurse is all about and all the requirements needed to get started, the salary, and job outlook.
After reading this article, you will be more than informed on how to get started on this career path.
In this article, we will cover the following topics:
Steps to Becoming a Trauma Nurse
What to Expect as a Trauma Nurse
Trauma Nurse Salary and Job Outlook
Let's get into it!
Introduction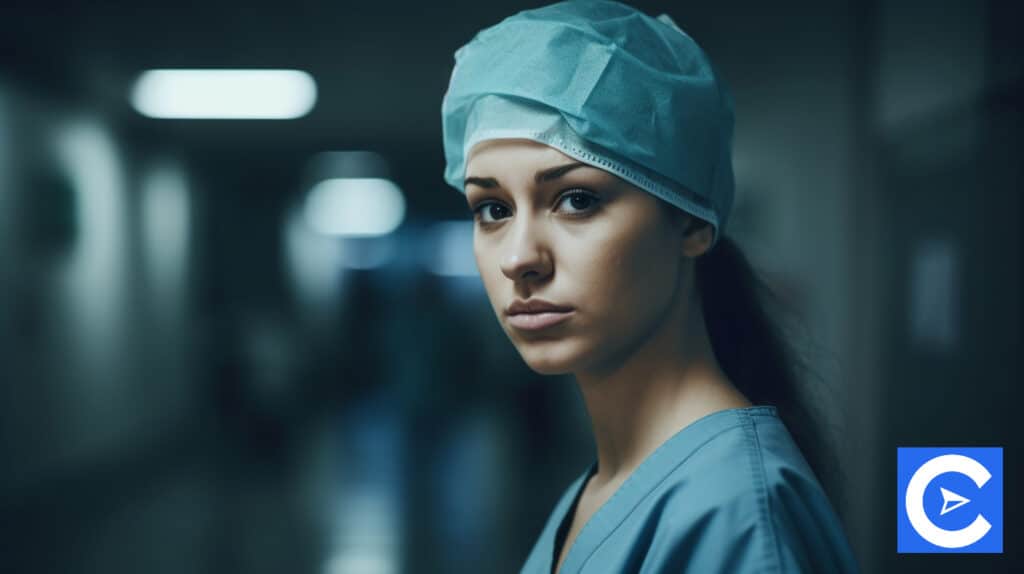 A Trauma Nurse is an extraordinary Nurse who cares for patients suffering an acute injury or illness.
Most Trauma Nurses can care for patients of all ages, from newborns to the elderly.
It is a hectic job that requires many professional skills that must be learned through acquiring a Trauma Nurse education.
Trauma Nurses work in intensive care units or in an emergency department in a healthcare facility.
They are usually involved in caring for patients with trauma incidents such as:
Gunshot wounds
Motor vehicle accidents
Body injuries
Stab wounds
Assault injuries etc.
As a Trauma Nurse, you must function in chaotic and high-stress environments and still remain calm.
When a case arrives, they must think quickly and do interventions quickly because most trauma patients come without recognizable diagnoses.
This creates a very unstable situation that requires quick thinking and action to save a patient's life.
Multi-tasking becomes the order of the day for Trauma Nurses because most of them must carry out life-saving procedures on those life-threatening injuries while at the same time reporting to the Physicians and the rest of the healthcare team.
Depending on your work environment, you can be a Trauma ICU Nurse, Surgical Trauma Nurse, Shock Trauma Nurse, and others.
When negative patient outcomes happen because of traumatic injuries that can't be treated, Trauma Nurses must be prepared for that.
There is a lot of emotional strain, and your mental health can be threatened in this line of work.
Taking the necessary precautions to ensure mental and emotional stability is essential.
Steps on How to Become a Trauma Nurse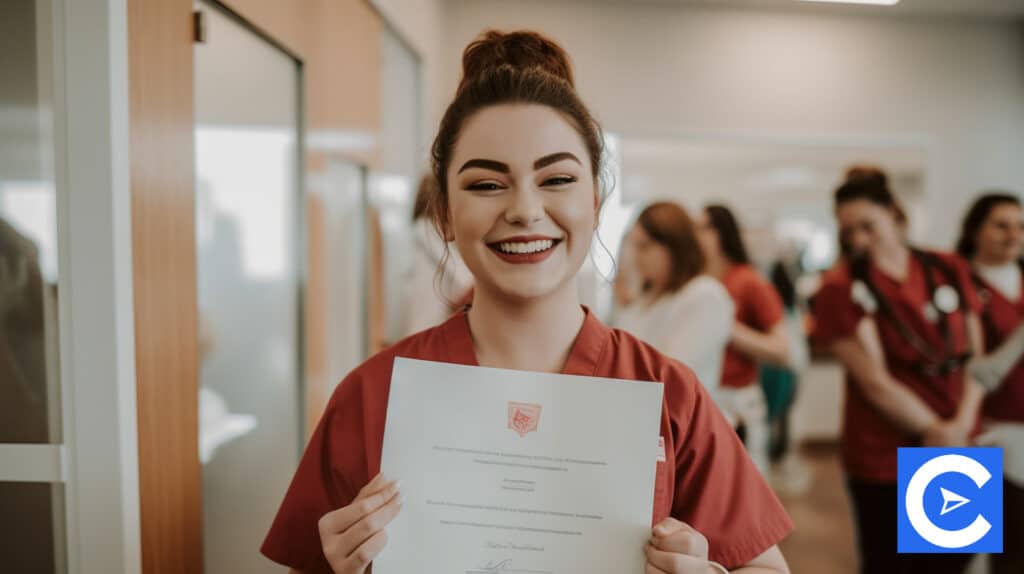 Now that you are still interested in becoming a Trauma Nurse, there are various steps you need to take to complete your journey to becoming one.
Each step is important, and here are the crucial steps:
Step 1: Enroll In A Nursing Program
Make sure you enroll and complete a Registered Nursing program.
You have various options such as:
Enroll in a diploma nursing program where you get your education through a school program or a hospital that helps you prepare to take the NCLEX-RN examination
Enroll to pursue an Associate Degree in Nursing (ADN), which usually allows you to earn a two-year nursing degree before passing the NCLEX-RN exam and becoming an RN
Enroll in a Bachelor of Science in Nursing (BSN)  program, which will require four years of study
Most healthcare institutions seeking Trauma Nurses often prefer Nurses with bachelor's degrees.
Having a BSN means you have extensive knowledge, skills, and experience in essential roles and procedures that make you a great Trauma Nurse.
Suppose you happen to be a diploma or Associate Degree Nurse.
In that case, you might consider making plans to complete the course towards earning your BSN to make yourself more marketable to employers.
Step 2: Take The National Council Licensure Examination For RNs (NCLEX-RN)
You have no choice but to pass the NCLEX-RN exam to officially earn your RN license and become a Registered Nurse.
You can begin plans for the NCLEX immediately after completing your BSN and earning your undergraduate degree.
Step 3: Complete The Required Work Experience
According to the Board of Certification for Emergency (BCEN), two years of experience under your belt, especially before taking the examination for the Trauma Certified Registered Nurse(TCRN) Certification, is highly recommended but not a major requirement.
The two years of experience means valuable experience.
You become well-versed with the various types of emergency facilities you might work in, such as the emergency room, critical care unit, trauma center, flight transport services, and working the ambulance.
Step 4: Earn The TCRN Certification
After gaining experience, the next step is making plans for earning the Trauma Certified Registered Nurse certification.
As per the BCEN guidelines, TCRNs work across the trauma care continuum.
Before sitting for the exam, you must meet the following requirements:
Hold a current unlimited RN license in the United States or its territories
Highly recommended by BCEN but not strictly required is earning two years of experience in your specialty area
After passing the TCRN certification exam, you will use the certificate for four years.
You will then have to update your certification after 4 years by enrolling in continuing education programs.
Step 5: Enroll And Finish Your Trauma Nursing Courses
After passing and receiving your certification, you can take continuing education courses that are related to trauma and emergency medicine.
The Emergency Nurses Association (ENA) awards some of these certification courses that equip you with amazing skills to boost your job prospects as a Trauma Nurse.
You can take on additional courses such as Basic Life Support (BLS), Advanced Cardiac Life Support (ACLS), and Pediatric Advanced Life Support (PALS) offered by the American Heart Association.
Since Emergency and Trauma Nursing seem to mingle a lot, you can take emergency medicine courses for caring for trauma patients, such as the Trauma Nursing Core Course and Emergency Nursing Pediatric course, if your work environment involves caring for children.
Take a look at the other certifications offered by the Board of Certification For Emergency Nursing (BCEN) apart from the Trauma Certified Registered Nurse course, which you will have already gotten.
BCEN offers courses such as Certified Flight Registered Nurse, which involves responding to medical emergencies by air and getting involved in evacuation/disaster relief.
These additional certifications boost your chances of getting hired in the most competitive Trauma Nurse positions.
Step 6: Make Job Applications For Trauma Nurse Positions
After completing the required education phase and gaining professional credentials, you can comfortably apply for Trauma Nurse positions.
Ensure that you make your resume and cover letter stand out and tailor them to specific job titles and descriptions.
Your years of experience as an RN should also work in helping you get the most suitable Trauma Nurse position.
What To Expect As A Trauma Nurse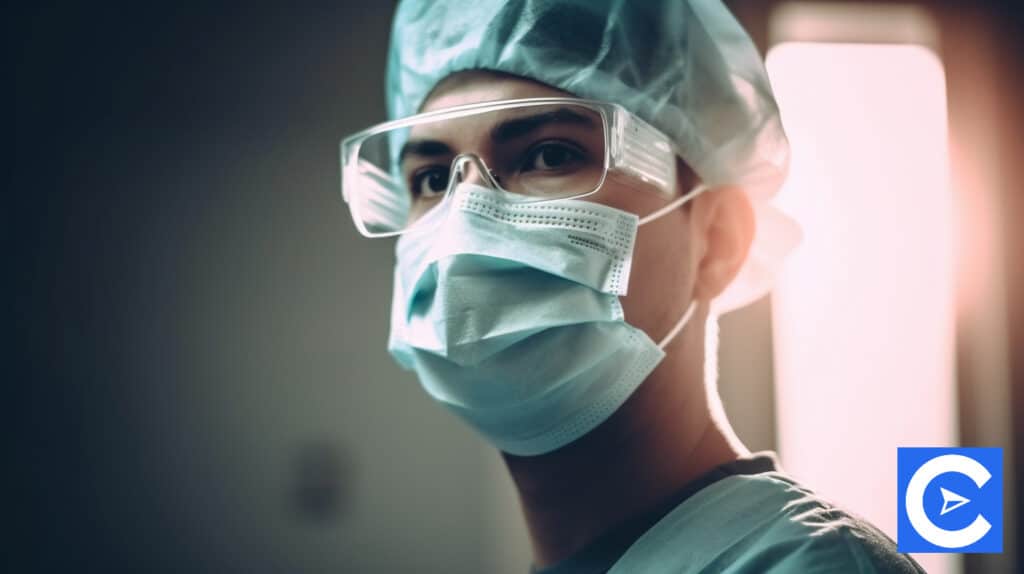 Trauma Nurses are undoubtedly the front-line staff or the first responders when injured patients are brought into the emergency rooms or when responding to emergency calls.
As a Trauma Nurse, you are required to quickly triage patients depending on acuity and thrive in high-pressure environments to save lives.
Your major role as a Trauma Nurse is to stabilize patients.
Here are the key responsibilities that you will be faced with:
Triage of patients based on acuity
Carefully note the signs and symptoms of deterioration when handling medically unstable patients
Administering first aid or CPR when required
Administering emergency medications
Administering IV fluids or blood products
Wound care
Communicating and collaborating with physicians during patient treatment
Giving reassurance to patients' loved ones when traumatic events occur
Informing and providing helpful resources to trauma patients, especially the ones undergoing abuse or assault
Working with Law enforcement on trauma cases resulting from criminal activity
Keeping detailed records of trauma patients
Still, the Trauma Nurse job description might vary depending on the work environment.
Trauma Nurse Salary And Job Outlook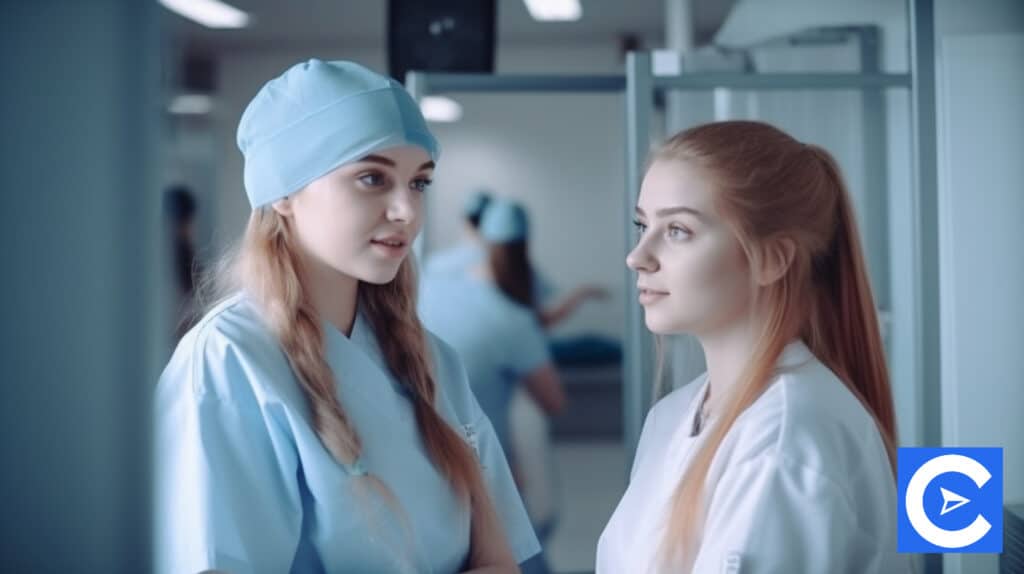 Trauma Nurses earn according to the certifications they have.
A good example is that Trauma Nurses with the TNCC credential earn a median salary between $66,544 and $96,109, depending on the work environment.
Nurses with this certification can apply for job opportunities as Staff Nurses, Nurse Managers, Emergency Room Directors, and Nurse Supervisors.
The salaries for these positions vary.
The Trauma Nurse's salary also depends on the state and city where the Nurse works and lives, the additional certifications they have acquired, and the healthcare organization that has employed them.
Even though the Bureau of Labor Statistics has specifically published information on Trauma Nurses, it still projects the growth of nursing careers by 16% by the year 2030.
Registered Nurses are ranked as the fastest-growing occupation, and with the baby boomers (people born between 1946-1964) having attained the age of over 65, the need for healthcare services will increase.
The demand for health care services will be great because both RN and Trauma Nurses will have to handle the increased number of emergencies that require patient care ranging from physical injuries to chronic conditions.
Conclusion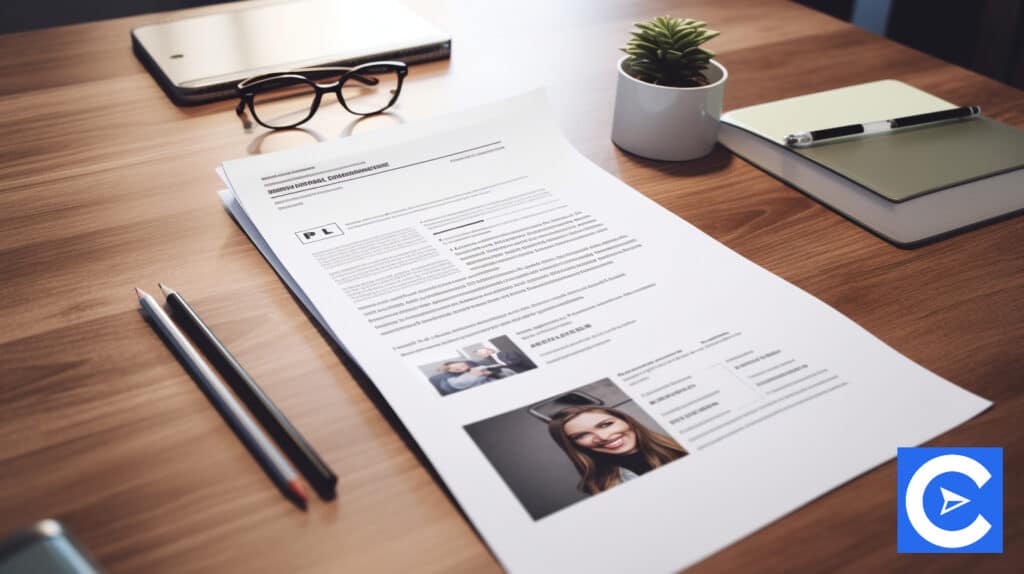 Trauma Nurses remain one the most sought-after nursing careers.
We have seen the steps to take to become a Certified Trauma Nurse, the nursing education, and the additional certifications required.
The job and salary outlook for the Trauma Nurse Practitioner is also very positive.
This is one of those rewarding nursing careers that require a lot of passion.
In your journey to becoming a Trauma Nurse, make sure you also join those groups of healthcare professionals such as the Society of Trauma Nurses and the trauma nursing association, among others.
Many perks come with being a member, such as discounts for trauma nursing certification exams and credibility as a professional.
FAQs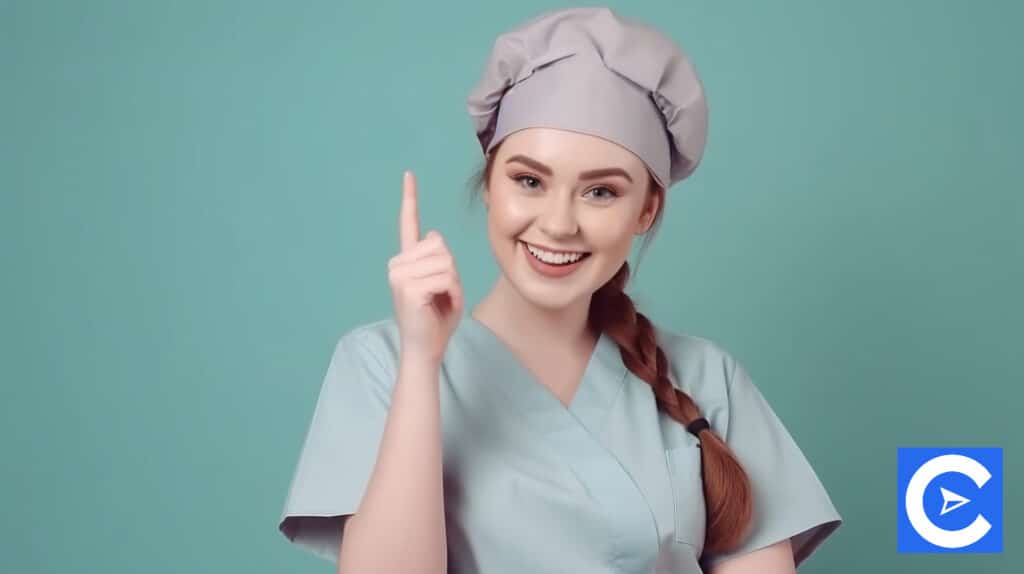 What is a Trauma Nurse?
This is a Trauma-Certified Registered Nurse who is at the forefront when handling life-threatening injuries. This Nurse works as a first responder in the emergency department and closely works with emergency transport teams to help stabilize patients in critical conditions.
Are Trauma Nurses and ER Nurses the same?
The main difference between an ER Nurse and a Trauma Nurse lies in the condition of the patient undergoing treatment. Most healthcare facilities have a trauma center where critically ill or injured patients are sent. Patients who were taken to the ER usually have serious injuries but are stable.
How long does it take to become a Trauma Nurse?
You will require a minimum of six years because you will need years to complete your BSN and RN programs. You will then require another two-year period providing critical care or as an Emergency Room Nurse. There might be more time spent acquiring additional certifications if you need them.
Is Trauma Nursing hard?
Trauma nursing is no walk in the park and is ranked as one of the hardest nursing specialties. It is a fast-paced profession involving the constant care of patients with life-threatening injuries. If you lack passion, you will experience emotional difficulty. This nursing specialty requires more than just professional training.
What do you need to study to be a Trauma Nurse?
You must have an unrestricted RN license in the United States or its territories. You must have a Bachelor's Degree in Nursing and two years of trauma nursing experience with 20-30 horse trauma-specific coursework across the trauma continuum which should total up to 1000 practice hours per year.
What is the job outlook for a Trauma Nurse?
According to the Bureau of Labor Statistics, job opportunities for Registered Nurses are expected to increase by 12% by 2030. A great demand will rise because of large populations that will make a huge segment of patients. Trauma Nurses happen to be RNs as well.
What skills do you need to be a Trauma Nurse?
Trauma Nurses must be skilled in various nursing tasks such as IV starts, heart rhythm monitoring, detecting changes in patient's acuity, and intervening in the appropriate way. You will also need to be competent in your work and empathetic, decisive, resilient, dedicated, communicative, and compassionate.
Where do Trauma Nurses work?
Most Trauma Nurses work in intensive care, trauma units, and the emergency department, also known as emergency rooms within healthcare facilities. Some Nurses will also work in critical care divisions such as burn units, cardiac and medical or surgical units.
References