Welcome to another exciting and educational article evaluating the Registered Nurse to a Master of Science in the nursing program.
At the end of this article, you will have learned about the RN to MSN program, its benefits, education requirements, and more.
This article discusses the following and more:
RN to MSN – An Overview
Why a Master of Science in Nursing?
RN to MSN Program Requirements
RN-to-MSN Program Duration and Costs
Financial Aid For RN-to-MSN Programs
So, let's begin!
RN to MSN – An Overview
As a Registered Nurse (RN), you may wish to pursue a Master's Degree in Nursing (MSN) to advance your career.
Earning a graduate nursing degree has numerous advantages.
Nurses with an MSN, for example, have a 45 percent potential job growth rate, which is substantially higher than most other professions.
Earning an MSN degree will help you gain more nursing experience and expertise, which can help you develop in your profession.
In addition, a Master's Degree in Nursing (MSN) may allow you to specialize in your nursing field.
For example, as an Advanced Practice Nurse Practitioner (APRN), you'd be allowed to do more complex and sophisticated clinical work with patients.
RN to MSN bridge programs will help you take your nursing profession to the next level.
These programs are designed for Registered Nurses who want to specialize in their nursing field.
They allow you to improve on the abilities you've previously acquired.
Why a Master of Science in Nursing?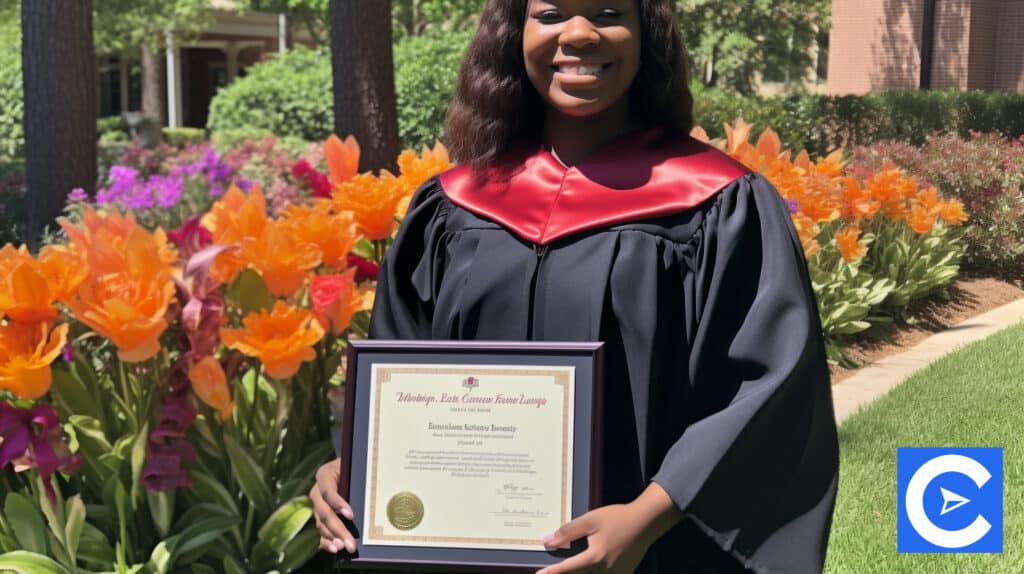 A Master of Science Degree in Nursing opens up a wide range of career options for Nurses.
Nurses who complete the program earn more money and can pursue higher positions in advanced specializations such as:
Nurse Practitioners (NPs)
They take on many of the same responsibilities as doctors.
For example, they diagnose, treat, and prescribe medication to patients.
An NP's job is to provide health advice to patients, monitor their recovery and treatment, prescribe medication, and diagnose injuries and illnesses.
NPs must communicate effectively, be patient, understand medical conditions, and lead others.
Nurse Anesthetist
During surgery, Certified Registered Nurse Anesthetists (CRNA) provide certain drugs.
CRNAs, in particular, assist patients in preparing for surgery, administering anesthetic during the procedure, and monitoring recovery from the drug.
CRNAs should be able to communicate effectively, have compassion, and manage stress in high-pressure settings.
Nurse Midwife
A Certified Nurse-Midwife (CNM) is a healthcare provider who aids women during pregnancy and childbirth and throughout their lives.
CNMs perform fetal development, pregnancy, infant care, and family planning in hospitals, schools, and private offices.
CNMs must empathize with and care for their patients, manage stress in high-stress medical settings, and communicate effectively.
RN to MSN Program Requirements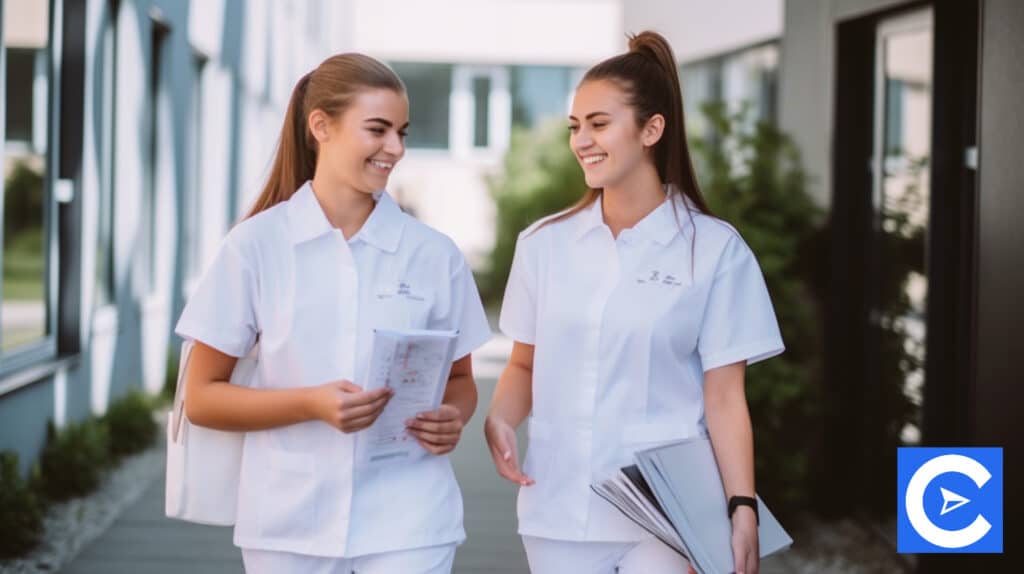 RN to MSN programs allow RNs without a bachelor's degree to simultaneously pursue both a master's and a bachelor's degree.
Applicants must have a nursing background and a valid nursing license in the state where they desire to complete their practicum hours and meet the following prerequisites.
Admission Requirements include:
A nursing associate's degree or diploma
An active RN license
Recommendations
A personal statement or essay
Duration of the program: 2 to 3 years
Clinical Requirements: 1-2 years of nursing experience is typical
GPA Requirement: Typically, a 2.5 or higher is required
Other requirements include GRE scores, criminal background checks, and personal interviews for some programs
Program Curriculum
Your program and institution determine your study path in an RN to MSN program.
In addition, the types of courses you must take before entering graduate-level study are determined by your past educational and professional experience
The number of credits required for an RN to MSN degree varies, with an average of 120 to 140 credits.
However, depending on your RN education and experience, most schools enable you to transfer between 60 and 90 credits.
For the MSN portion of your degree, you'll need an average of 30 to 50 graduate-level credits.
Most RN-to-MSN programs include bridge courses meant to bridge the gap between an MSN and an RN diploma or ADN.
Statistics, leadership, communication, physical assessment, and research are some of the themes covered in these classes.
All types of MSN degrees typically include advanced education in concepts of nursing administration, health assessment, and physiology/pathophysiology.
Also, pharmacology and health care policy and ethics are in the core curriculum.
RN-to-MSN Program Duration and Costs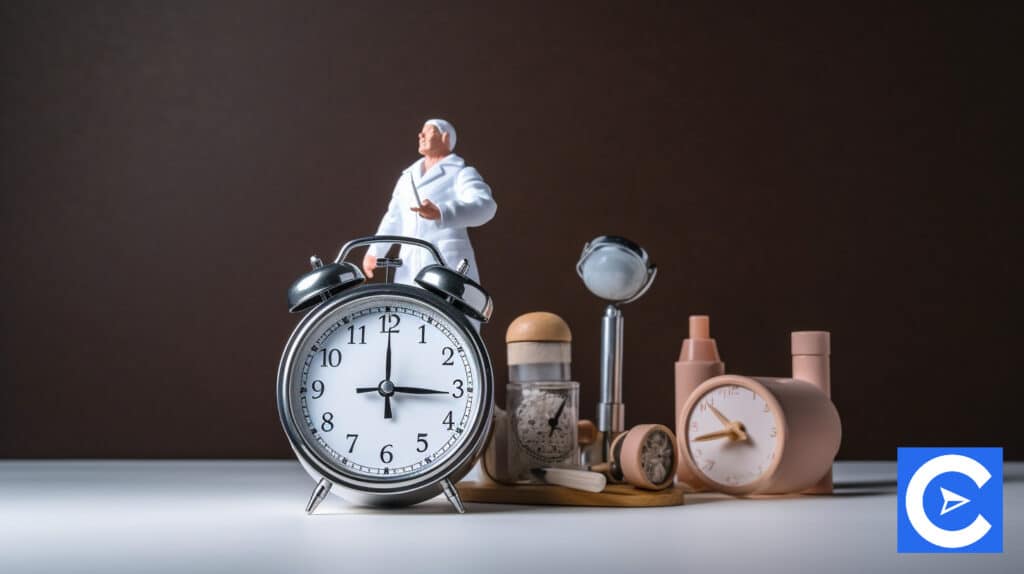 The majority of online RN-to-MSN programs take 30-36 months to complete.
In addition, many specialty fields need students to complete clinical hours, which might lengthen the program's completion time.
Depending on the sort of program and whether it is part-time or full-time, it may take longer for some people.
For example, many MSN students work part-time or full-time while pursuing their degree, so your degree may take longer if you work full-time.
The length of the program and whether the student completes the degree as a full-time or part-time student are two factors that can affect the cost of an online RN-to-MSN program.
Overall, earning an MSN online might cost somewhere between $35,000 and $60,000.
RN to MSN Salary and Job Growth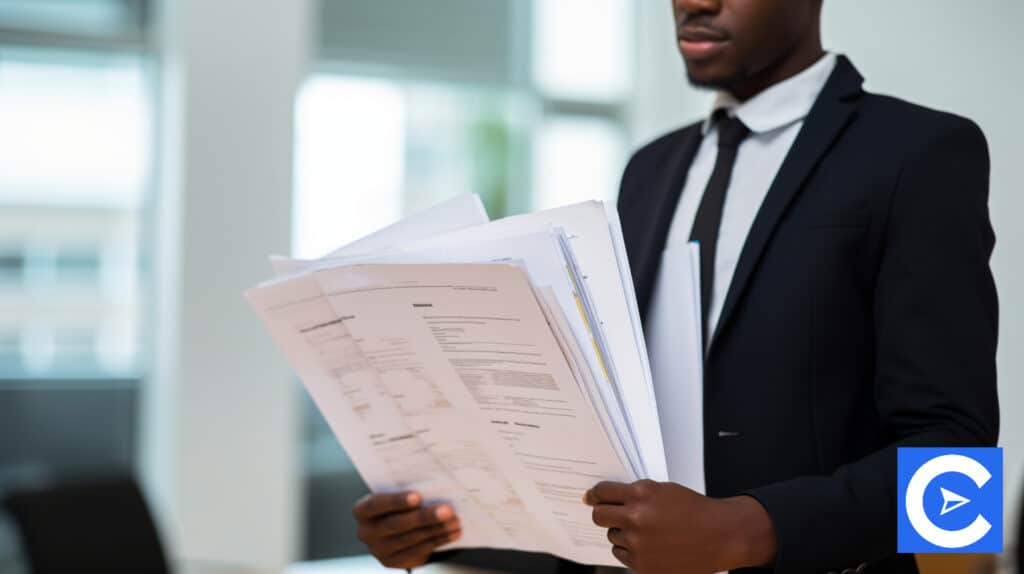 Higher wages and more work opportunities are just a few of the benefits of earning an MSN, particularly for MSN holders who pursue Advanced Practice Registered Nursing training.
According to the BLS, Nurse Practitioners (NPs) earned median pay of $117,670 in May 2020.
The average yearly income for a Nurse Anesthetist is $183,580.
Because of the increased competence and experience required, most occupations needing an MSN pay more than jobs requiring simply a BSN or associate degree, especially for advanced practice roles.
Nurse-Midwives have the greatest employment rates in California.
Nurse Practitioners in California earn an average of $145,970 per year, while Nurse Anesthetists in Oregon earn $236,540 per year.
Healthcare job security is improving as demand for healthcare employees continues to climb.
For example, the BLS says employment for Advanced Practice MSN jobs is expected to expand by 45 percent from 2019 to 2029, which is considerably higher than all other occupations in the country.
The increased need for healthcare workers is fueled by a growing number of senior adults and a rise in chronic illnesses.
Nurses with MSNs make up many of these existing and future professions caring for the elderly and keeping the American people well.
Choosing the Right Programs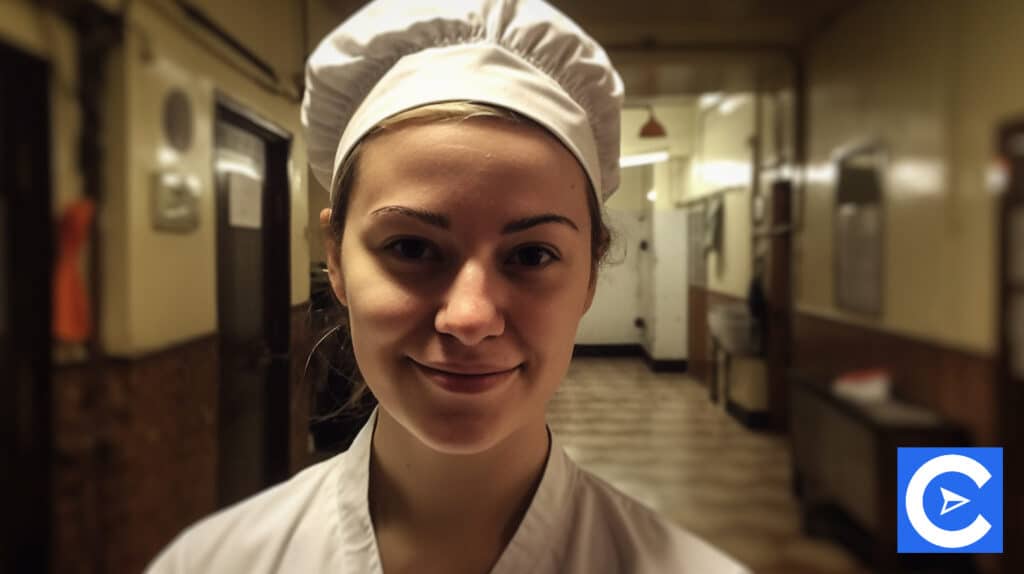 The decision to pursue an RN to MSN program is a personal one.
However, certain indicators, such as academic rigor, admission and completion requirements, and graduation results, can provide an objective baseline for comparing programs.
Admission Requirements: These are the basic requirements for applying, including a valid nursing license, job experience, essays and letters of recommendation, and test results.
You may make sure you're eligible for the program by checking the school's entrance requirements.
Program Curriculum: The curriculum should align with your career objectives and give the training and instruction you require.
Examine the criteria for particular courses, program tracks, and the availability of your selected specialty.
Clinical Experience: Clinical rotations are a requirement in many MSN programs.
For online programs to be approved, they must complete an in-person clinical rotation.
Some colleges compel students to fulfill their clinical hours at certain locations, while others allow them to work at any location near their home.
Think about how the clinical needs interact with your other obligations or job.
Accreditation: Nurses must complete an accredited nursing program to sit for certification exams and get licensure.
Accreditation assures that a program meets the requirements and expectations of state licensing boards; thus, finding an accredited school in your jurisdiction is crucial to your career.
For various reasons, selecting a recognized school for your RN-to-MSN program is critical to your education and professional prospects:
Some states only issue licenses to nurses who have completed accredited nursing programs
Your education will be accredited if it satisfies certain quality standards
If you decide to change programs, credits acquired at unaccredited colleges may not transfer
Employers are prohibited from hiring nurses who have completed unaccredited nursing programs
To enroll in the doctor of nursing practice programs, you must have a master's degree in nursing from an authorized program
If you attend an unaccredited institution, you may not be eligible for government financial aid
Specializations: Specializations are crucial to consider when looking for an RN to MSN program because they determine the curriculum of the program and the nursing roles you may be prepared to pursue after graduation.
RN to MSN programs can help you prepare for specific nursing professions by providing a variety of academic tracks that build on a shared core curriculum with electives in specialized knowledge, techniques, and abilities.
NCLEX Pass Rate: All nursing programs train nurses for the NCLEX-RN exam for licensure to varying degrees of success.
Higher pass rates indicate the students are better prepared for the exam.
The NCLEX-RN is primarily relevant to people seeking an RN license, although it is still a good pointer to the quality of a nursing program, even for advanced nursing programs.
It is essential to choose an RN-to-MSN program recognized and accredited by a licensing board.
You can confirm the accreditation status of an RN-to-MSN bridge program with the relevant accreditation organization.
The following accreditation boards maintain up-to-date lists of approved programs:
Commission on Collegiate Nursing Education (CCNE)
Accreditation Commission for Education in Nursing (ACEN)
CANAEP-Council on Accreditation of Nurse Anesthesia Educational Programs
Accreditation Commission for Midwifery Education (ACME)
Financial Aid For RN to MSN Programs
Various factors determine the cost of each graduate degree.
For example, the cost of an RN-to-MSN program varies depending on the number of credits necessary, whether you qualify for in-state tuition status at public schools, and whether you can work while you study.
Tuition isn't the only cost to think about.
For example, some schools may require students to live on campus, adding to the overall expenditures.
Your account may also be affected by books, supplies, and lab costs.
However, there are numerous financial aid alternatives accessible at this level.
For example, you may be eligible for scholarships, financial aid, or grants from schools, private groups, businesses, and student loans.
Many employers also provide tuition help or tuition reimbursement programs for qualified employees, drastically lowering your out-of-pocket expenses.
These are some of the scholarships available for RN-to-MSN programs:
| Scholarship Program | Amount ($) | For Whom? |
| --- | --- | --- |
| AfterCollege/AACN Nursing Scholarship Program | 2,500 | Students pursuing a bachelor's, master's, or doctoral degree in nursing at an AACN member institution, are given special consideration to students enrolled in a graduate program. |
| American Cancer Society Doctoral Degree Scholarships in Cancer Nursing | 30,000 | Graduate students pursuing doctoral studies in cancer nursing research and preparing for careers as nurse scientists. |
| American Indian Nurse Scholarship Awards | 1,500 | Nursing students of Native American ancestry who want to work in the Native American healthcare system. |
| AMRI's Scholarship Program for Healthcare Students | 1,000 | Those pursuing a career as an EMT/paramedic or other first responders, nurse, nurse practitioner, pharmacist, physician, physician assistant, or respiratory therapist while enrolled full-time in a school or medical training program. |
| Caroline E. Holt Nursing Scholarship | 2,500 | Students enrolled or accepted in an authorized nursing program who have a financial need. |
| Cheryl M. Thomas Scholarship | 5,000 | RNs who have completed an ADN and are pursuing a BSN or higher degree. |
| CPR Certification Institute Scholarship for Health Care Professionals | 2,000 | Students in the healthcare field who write an essay on the importance of CPR training will be considered. |
| Deborah E. Trautman Future Nurse Leader Scholarship | 3,500 | Graduate nursing students who aim to work in academic nursing leadership positions. |
| Exceptionalnurse.com Scholarship | Varies | Nursing students with proven disabilities attend or enrolled in a bachelor's or master's degree program in nursing. |
| Hispanic Scholarship Fund (HSF) Scholarships | 500-5,000 | Students of Hispanic ancestry, full-time undergraduate or graduate students enrolled in or accepted to schools or institutions. |
| Hurst Review/AACN Nursing Scholarship | 2,500 | Nursing students with a 3.2 GPA enrolled in an AACN member institution. |
| Indian Health Service Scholarship | Tuition and other schooling costs | Native American descent nursing or other healthcare students committed to two years of service in Native American communities. |
| NLN Nursing Education Scholarship Award | 8,000 (maximum) | Students enrolled in recognized master's degree or doctorate programs have completed at least one full year of study. |
| National Association of Hispanic Nurses (NAHN) Scholarship Programs | Varies | Members of the NAHN in good standing and enrolled in an accredited nursing program are eligible to apply. |
| TYLENOL® Future Care Scholarships | Varies | Students that have been accepted or enrolled in a graduate healthcare program and have at minimum one year of study left. |
Top RN to MSN Programs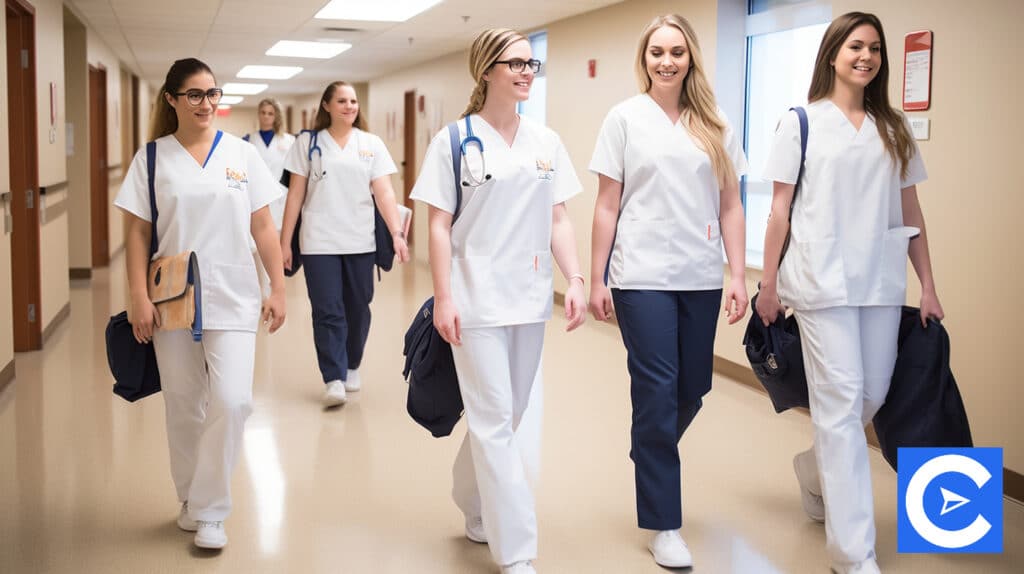 The following are some of the top RN-to-MSN programs:
Vanderbilt University
The RN-to-MSN program at Vanderbilt trains students for advanced practice specialties in 14 different fields.
Applicants with a non-nursing bachelor's degree must pass 11 credits of natural science requirements.
A hybrid format is used in the software.
Students attend some in-person classes while participating in online activities in short bursts.
Yale University
The RN to MSN program at Yale University trains students for Advanced Practitioner and Nursing Leadership jobs.
There are seven specializations available in the curriculum. Students may enroll full-time or part-time.
In addition, enrollees can choose from four clinical concentrations that lead to certification in their final year- Diabetes care, Oncology, Gender and Sexuality, Health Justice, and Research are among them.
University of Virginia-Main Campus
They provide an RN-to-CNL program for nurses interested in Healthcare Management, Nursing Leadership, and Policy.
This part-time accelerated program takes 43 credits.
Courses are completed over two semesters.
In addition, students complete a practicum followed by a Clinical Nurse Leader (CNL) residency in their final semester.
Johns Hopkins University
They offer an expedited MSN curriculum with a focus on leadership and global impact.
Applicants who hold a bachelor's degree in a discipline other than nursing must complete 17-21 prerequisite credits.
Prerequisites can be completed entirely online by students.
Pathophysiology, Child Health, and Professional Nursing Leadership are among the topics included in the program.
University of Central Florida
The RN-to-MSN program is for licensed RNs with bachelor's degrees in fields other than nursing.
The curriculum has three tracks and is entirely online.
Nursing and Healthcare simulations, Nurse Educators, and Nursing Leadership and Management are examples of these.
Before continuing to graduate-level education, students must pass nine credits of upper-division nursing prerequisites.
This program includes clinical hours and requires 31-36 credits.
California State University-Long Beach
Nurse Practitioners, Clinical Nurse Specialists, and Nurse Educators are among the professions that CSULB's master's nursing programs prepare students for.
Graduates with a Bachelor's Degree in Nursing may serve as Nurse Executives or leaders in Public Health Nursing.
Nurse Practitioner Specialties are available to students pursuing an RN to MSN degree.
They can also select between nursing and health systems executive management as a concentration.
University of Rochester
The expedited RN to BS to MS curriculum at Rochester University offers both online and in-person evening programs.
Rochester, consistently listed among the best nursing schools, has a 100% employment rate for master's students within a year of graduation.
Intending Nurse Educators, Clinical Nurse Leaders or Healthcare System Leaders should apply.
Northeastern University
Northeastern University provides a master's degree in Family Nurse Practitioner that is open to Registered Nurses with a minimum of one year of experience.
Students have the option of enrolling full-time or part-time. The 58-credit curriculum is delivered in a hybrid manner.
Each semester, online students must attend two on-campus meetings.
San Diego State University
A Master's Degree in Nursing from SDSU requires a minimum of 36 credit hours.
Students can enroll full-time or part-time.
RNs holding a bachelor's degree in a field other than nursing must take specific courses to meet upper-division prerequisites.
They will, after that, be able to enroll in graduate-level courses.
Conclusion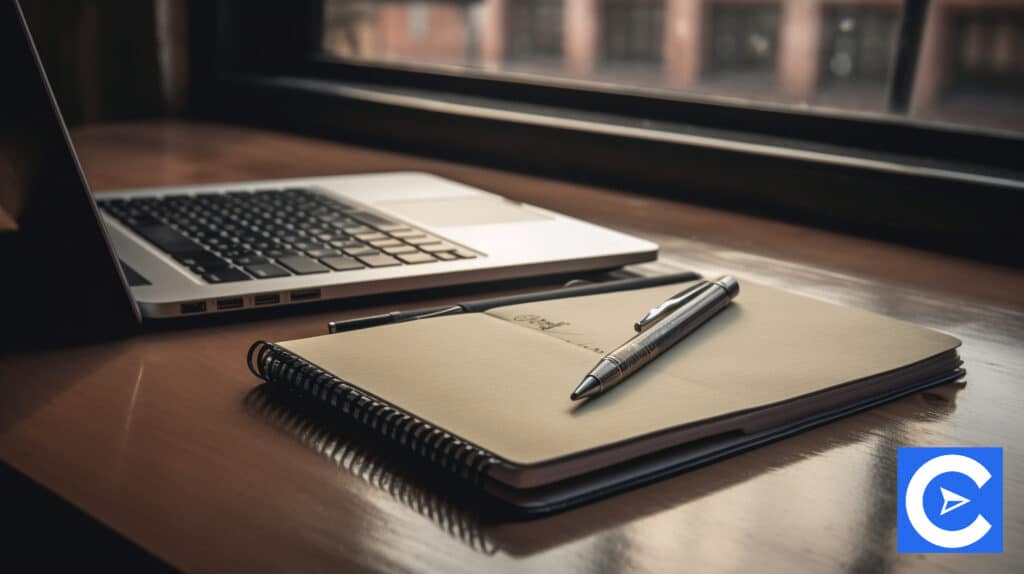 Registered Nurses who want to specialize in their fields should enroll in RN to MSN programs.
An RN to MSN program may be the best path for you if you want to build experience, become a specialist dealing with specialized populations, and earn higher pay.
According to 2020 Bureau of Labor Statistics (BLS) data for Nurse Anesthetists, Nurse Midwives, and Nurse Practitioners, the median annual income for Specialized Nurses who must possess an MSN to practice was $117,670.
The bottom ten percent made less than $84,120, while the top ten percent made more than $190,900.
It is essential to note that by 2025, the educational requirements for Nurse Practitioners (NP) will have changed.
The National Organization of Nurse Practitioner Faculties-NONPF announced in 2018 that the Doctor of Nursing Practice (DNP) degree would be the new entry-level nurse practitioner education requirement.
In nursing, a DNP is the highest practice-based degree available.
Its program is meant to help nurses take on clinical and administrative leadership roles in the complicated, ever-changing healthcare system.
This requirement, by implication, means that an MSN degree will soon become the minimum educational qualification for Nurses.
FAQs 
Can you go straight from RN to MSN?
It is possible to advance from an RN to an MSN without first obtaining a Bachelor's Degree in Nursing. This option usually reduces the time to complete a Graduate Nursing Program.  These programs allow RNs to develop their careers as Advanced Practice Nurses in a short period.
How long does an RN to MSN Program take?
RN to MSN programs normally take two to three years to finish for a full-time student. However, the actual length varies on the institution. For example, shorter programs can take as little as 15 months, while lengthier programs might take 30 months. Part-time students may need additional time.
How does the RN to MSN program deliver content?
In an online RN to MSN program, course materials are given in one of two ways: synchronously or asynchronously. Synchronous delivery uses audio, video, and text-based technologies to allow students and instructors to communicate in real time. Students can listen to recordings, watch films, or read texts at their leisure with asynchronous delivery.
What is an RN to BSN to MSN program?
RNs who aspire to work as advanced Nurse Practitioners should enroll in an RN to MSN program. Nurses obtain their BSN and MSN simultaneously in these accelerated MSN bridging programs. Because Nurses can get both degrees simultaneously, they can complete the program faster than earning them separately.
What is the difference between an online RN to MSN and a traditional MSN program?
The admissions criterion is the key distinction between an RN to MSN program and a standard MSN program. In addition, RN to MSN programs welcome RNs who have just completed their Associate Degree in Nursing. In contrast, traditional MSN programs require students to have a Bachelor of Science in Nursing.
Can I complete an RN to MSN program without a Nursing Degree?
It is possible to advance from an RN to an MSN. This option usually reduces the time it takes to complete a program. These programs allow RNs to progress their careers by becoming Advanced Practice Nurses in a short length of time, allowing them to occupy more advanced roles sooner.
Are Online RN to MSN Programs Accredited?
Many online RN to MSN programs are accredited, but not all are. Accreditors examine the curriculum and instruction and career preparation, graduate achievement, and other factors. Unaccredited programs may not be as intellectually rigorous, nor do they have the fiscal discipline and monitoring required for acceptance.
References
Choosing the Best RN-to-MSN Programs
Financial Aid For MSN Programs