Hello everyone and welcome to an amazing post on the types of Nursing degrees.
At the end of this article, we must have revealed all the degrees ever in existence in the Nursing career path and the possible career opportunities for each degree.
We covered the following:
Introduction to Nursing Degrees
Entry-Level Nursing Degrees and Programs
Bachelor of Science in Nursing
Master's Degree in Nursing Programs
Doctorate in Nursing Programs
Let's get started without wasting any more precious time!
Introduction to Nursing Degrees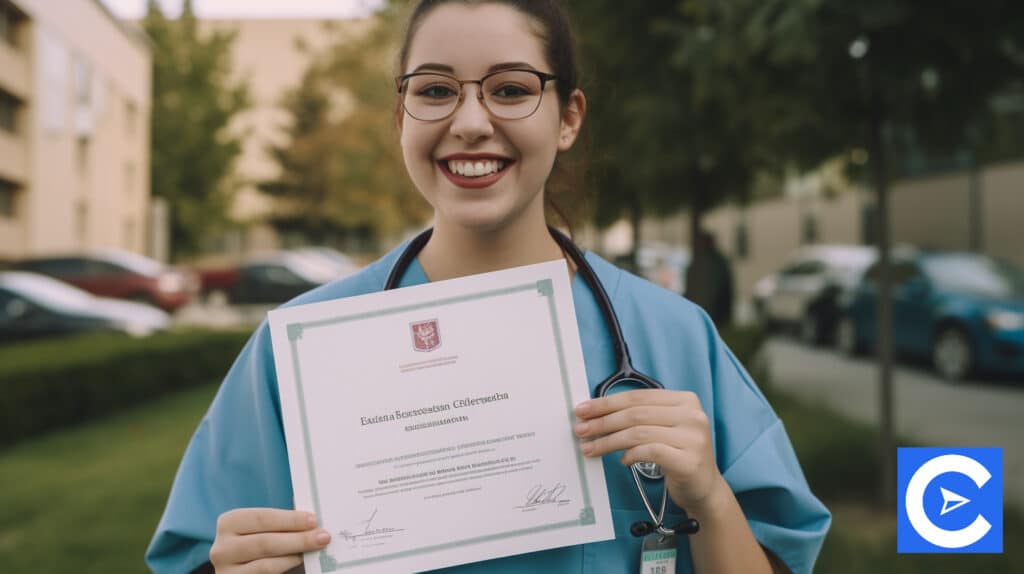 Nurses make up the majority of the healthcare workforce.
They also play a substantial role in making sure quality care, from a Nurse, assisting in the ER to a Senior Nurse Administrator on a hospital's executive team.
A nursing degree is an excellent educational investment.
The high demand for nursing professionals in the United States suggests that the field will continue to expand for many years to come.
The BLS (Bureau of Labor Statistics) predicts that employment for professionals with Nursing degrees will increase by 10-12% between 2018 and 2028, and the AACN (American Association of Colleges of Nursing) reports that there are currently more than 3 million Registered Nurses (RN) in the United States.
According to the BLS, the demand for Registered Nurses will rise by 7-9% between 2019 and 2029.
If you want to make a living in this rapidly expanding field, carving out an academic career path that fits in with your long-term career goals is a critical part of the planning process.
There are a variety of nursing degrees and programs available, including options that allow individuals with a bachelor's or associate degree in another field of study to earn a graduate degree in nursing.
In general, there are numerous routes to becoming a Nurse:
A two- or three-year diploma program that allows you to become a Registered Nurse (RN) in less period than it takes to finish a full bachelor's degree
A two-year associate degree also grants the RN designation without the need for a bachelor's degree
A four-year or forty-eight months bachelor of science in Nursing (BSN) degree that leads to the designation of a Registered Nurse (RN)
After earning your BSN, you can further your education with an MSN (Master of Science in Nursing) or DNP (Doctor of Nursing Practice) degree, allowing you to choose from a wide range of high-paying, in-demand Nursing jobs.
Are you unsure where to begin your nursing career or what your next step should be?
Check out our guide to the various levels of nursing degrees to find out more about what you can do with each.
Diploma in Practical nursing
Associate degree
Bachelor's degree
Master's degree
DNP programs or Post-master's certificate
There are schools that will credit LPN/LVNs (Licensed Vocational Nurses) or Nursing Assistants with training and experience towards an RN degree.
Entry-Level Nursing Degrees and Programs
Students can acquire entry-level Nursing degrees by pursuing Nursing certifications, diplomas, and associate degrees.
Each qualification leads to a particular type of work.
Certificates are frequently completed in as little as twelve months, whereas diplomas and associate-level programs need twenty-four or more months of full-time study.
Before they may begin practicing, graduates must take and pass the NCLEX examination.
The purpose of entry-level nursing schools is to produce competent healthcare team members who are culturally aware.
Communication and foundations, mental health, basic health assessment, gerontology, Pathophysiology, drug administration principles, pediatrics, and medical-surgical nursing are common topics included in these programs.
Prerequisite coursework for many programs includes human anatomy, physiology, and basic chemistry.
Associate Degree in Nursing
With an ADN, you can become an RN in just 24 months.
RNs are in high demand as hospitals struggle to handle a growing patient population.
Universities and community colleges provide ADN programs.
ADN programs typically last 24 months with full-time enrollment.
Part-time students should aim for 48 months.
GPA 2.0-2.49 is required for most colleges, as well as a background check.
Studying adult chronic and acute disease, clinical abilities, and mental health nursing are common ADN specialties.
The National Council Licensure Examination requires 650-700 clinical hours for this degree (NCLEX).
The BLS projects a 7-9% increase in Registered Nurse employment through 2030.
Licensed Practical Nurse Program
Obtaining your practical nursing diploma is the fastest way to become a Licensed Practical Nurse (LPN).
LPNs work alongside RNs and physicians in a variety of settings, including doctor's offices, hospitals, hospices, urgent care clinics, and Nursing homes.
Many community colleges offer LPN programs.
Students should only explore programs accredited by the Commission on Collegiate Nursing Education or the Accreditation Commission for Education in Nursing.
A full-time student can finish in roughly a year.
Part-time programs may be available but need more time.
According to the Bureau of Labor Statistics, demand for LPNs will grow 7-9 percent through 2030, adding around 62,999 jobs.
In May 2020, the top 10 percent of LPNs earned over $65,600.
Many Nurses start as LPNs before electing to pursue an associate, bachelor's, or master's degree.
Enrollment conditions vary, but a 2.0 GPA is required. Documentation of a high school diploma or GED is also necessary.
All of these courses are common.
Practicums are also part of LPN education.
Learn the distinctions between LPN and RN so you can determine whether you want to start as an LPN or work towards becoming an RN.
Diploma in Nursing Program
Up-and-coming RNs can earn their license through a variety of educational paths, including a diploma in Nursing. 
This is the bare minimum for obtaining a license, and it is only available in a few states.
RN diploma programs are typically available through technical schools, hospital-based Nursing schools, and community colleges.
Depending on the program, students can get their diplomas in around twenty-four months.
Some programs, for instance, allow for both full-time and part-time enrolment.
Admission requirements differ from one school to the next.
A minimum 2.0 GPA, ACT or SAT scores, and high school graduation or a GED may be required.
Adult nursing care, developmental psychology, and Foundations of Nursing are among the courses offered.
Bachelor of Science in Nursing
Getting an accredited bachelor's degree is slowly becoming the new educational norm for Registered Nurses as care facilities and hospitals strive to meet the Institute of Medicine's 70-80% target by 2020.
While RNs can begin working with an ADN, many prefer to pursue a BSN or enroll in RN-to-BSN programs due to the advantages a BSN provides to the Nursing field.
An ADN, for example, concentrates on RN technical skills, whereas a BSN prepares graduates for leadership responsibilities.
BSN programs include legal, ethical, research, and informatics instruction.
Most universities and schools offer BSN programs to students.
Students should, however, look for programs that have national or regional accreditation as well as programmatic accreditation.
ACEN and CCNE, acronyms that stand for Accreditation Commission for Education in Nursing and the Commission on Collegiate Nursing Education, are two of the top programmatic accreditations.
Typically, BSN programs require at least forty-eight months of full-time enrollment.
Part-time students should plan on more than doubling their time commitment.
Admission to a school usually necessitates ACT or SAT scores, a 2.5 GPA, official transcripts, and recommendation letters.
Advanced knowledge of clinical training, laboratory simulations, health assessment, and clinical experiences are all part of the curriculum.
RN-to-BSN Programs
RNs who want to advance their careers might pursue an RN-to-BSN degree.
These courses are usually offered at universities and colleges.
Students can enroll in online or traditional classroom courses.
RN-to-BSN programs differ from typical BSN programs in that they take into consideration what students have learned previously.
In addition, students must have an active RN license, which eliminates the clinical component of a BSN.
Traditional BSN programs normally follow a semester-based timetable, whereas RN-to-BSN programs may follow a year-round model.
A 2.5 GPA is usually required for admission, as well as an active RN license, official transcripts, and letters of recommendation.
LPN-to-BSN Programs
LVNs and LPNs frequently pursue higher Nursing degrees.
LPN-BSN bridge programs allow Practitioners to develop their careers more quickly.
These programs are different from standard BSN programs in that they require students to first get an RN license before beginning the RN-to-BSN curriculum.
Bridge programs can give students credit for previous education, reducing the overall time of the program.
With full-time on-class attendance, students can easily complete their degree in twenty-four to thirty-six months.
LPN-to-BSN programs are available at universities and colleges, and many schools offer online or nighttime classes.
An unencumbered LPN license, recommendation letters, a personal statement, and official transcripts are all required for admission to the program.
Master's degree in Nursing Programs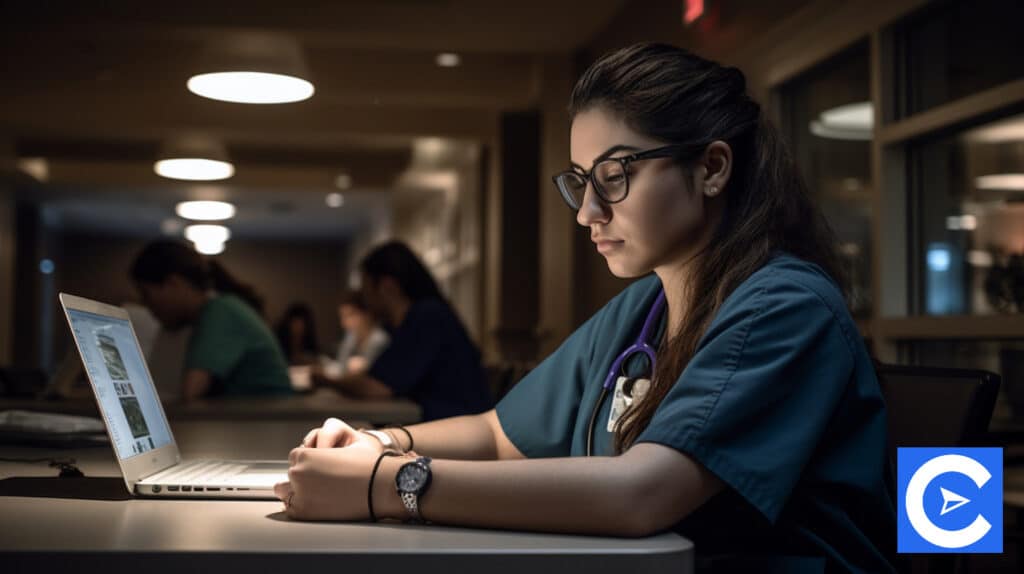 MSN degree programs combine general nursing subjects with coursework in a chosen specialty for the nursing profession and professionals and students who want to pursue a career in Advanced Practice Nursing, whether that means becoming an expert in a specific care area, working in a leadership position, or actively seeking opportunities to implement health-care policy change.
Certified Registered Nurse Anesthetists (CRNAs), Nurse Practitioners (NPs), and Nurse Educators, among other advanced practice roles, can all benefit from an MSN.
Nurses with these credentials typically make more money, in addition to having additional leadership and managerial responsibilities and being authorized to teach as faculty members.
Direct-Entry MSN Program
This type of MSN program, often known as an immersion program, is designed for those who already have bachelor's degrees in unrelated fields.
For direct-entry MSN programs, students typically spend three years completing all classroom and clinical prerequisites.
Students who did not have any requirements on their transcripts took longer to graduate than those who studied a relevant subject.
To graduate, students must complete courses in nursing and clinical rotations.
BSN-to-MSN Program
A BSN-to-MSN program is available to RNs seeking advanced Nursing degrees.
Students should look into whether universities and colleges in their area offer these programs.
Students may also be eligible for online programs, which allow them to work while earning their degrees.
Advanced health assessment, evidence-based procedures, and patient care are all emphasized in BSN-to-MSN programs.
Clinicals are also required in BSN-to-MSN programs, and students can choose a specialization.
A CV, recommendation letters, a statement of purpose, and prior work experience are frequently required for admission to the program.
Applicants may also be required to participate in an interview by the school.
RN-to-MSN Program
RNs who desire to further their careers in Nursing might consider pursuing an RN-to-MSN degree.
These bridge programs are for Registered Nurses who do not have a BSN but want to pursue an MSN.
This accelerated curriculum is offered by universities and colleges to help RNs achieve their professional goals more quickly.
Students in RN-to-MSN programs must finish the liberal arts curriculum before proceeding on to MSN coursework, which is not required in typical MSN programs.
Furthermore, students can complete their degree in around thirty-six months if they attend full-time, whereas an MSN takes roughly twenty-four months.
An unencumbered RN license, official transcripts, and two years of experience in the field are all required for admission.
Dual Master's Degree Programs
Advanced Nursing Degrees are frequently pursued by RNs in order to boost their earning potential and advance their careers.
A dual master's degree is an option for Practitioners who desire to specialize in more than one field.
A dual MSN program, for instance, would assist a Practitioner interested in health care administration or an MBA.
Students enrolled in dual master's degree programs might expect to finish in twenty-four to thirty-six months, depending on their enrollment.
A 2.75 GPA, professional experience, an active RN license, and recommendation letters are required for admission.
Students may also be mandated to attend an interview.
Doctorate in Nursing Programs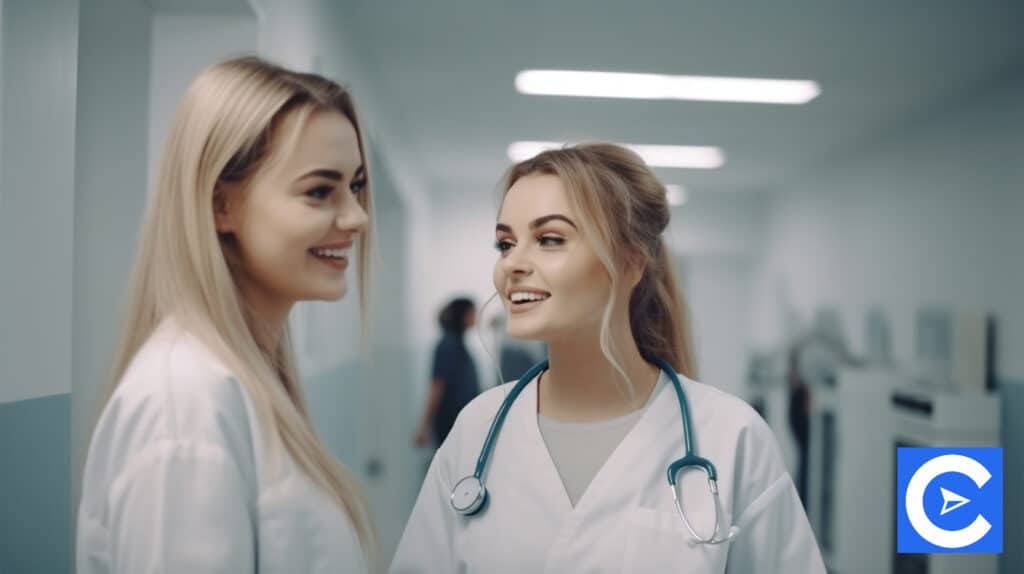 The two most popular doctoral degrees in Nursing are the Doctor of Nursing Practice (DNP) and the doctor of philosophy (Ph.D.).
The Ph.D. program is a research-based Nursing degree that prepares Nurses to be scholars and academics.
The majority of PhD-holding Nurses work as university faculty.
Earning a DNP provides graduates with the training and resources they need to work at the highest level possible in clinical organizations.
DNP holders often earn better salaries and are more likely to work as university professors, Chief Nursing Officers, or Nurse Practitioners.
Students typically enroll for twenty-four to forty-eight months, depending on the type of degree they previously held.
Those with MSNs graduate at a faster rate than those with bachelor's degrees in nursing.
The majority of DNP graduates are APRN-certified.
MSN-to-DNP Program
RNs seeking a high return on investment can consider MSN-to-DNP programs.
Graduates of this program will have improved clinical skills and knowledge to deliver great long-term care.
Nursing students also learn about leadership and healthcare legislation that helps businesses succeed.
Students should explore programs both locally and online.
An MSN-to-DNP program teaches students an MSN curriculum in addition to the considerable research and advanced coursework given in a DNP.
Admission often requires letters of recommendation and an interview.
BSN-to-DNP Program
RNs seeking a terminal nursing degree can participate in BSN-to-DNP programs.
BSN-to-DNP programs can be found in local universities and colleges.
Students can enroll in online courses.
Unlike DNP programs, BSN-to-DNP students must research MSN coursework.
To be licensed, students must complete clinical coursework.
Early specialization planning is also advised.
Admission requires GRE scores, recommendation letters, transcripts, and a personal essay.
Prepare students for in-person interviews.
Conclusion
Studies in the United States promise excellent work options after graduation, the opportunity to pursue a range of specializations, and the variety of courses and paths that allow students to select the sort of nursing that is best suited to their interests and abilities.
Nursing may be a good choice for you if you enjoy working with people and desire a well-meaningful job where you can stand out and make a difference in the health and well-being of your patients and your community.
FAQs
Can you be a Nurse without going to University?
To work as a nurse, you must have a Nursing Degree and be approved by the Nursing and Midwifery Council (NMC). You must select one of the four nursing specialties (children, adult, learning disability, or mental health) to study.
How many types of Nurses are there?
The following are the various categories of Nurses that can be found in a hospital:
– Radiology Nurses
– NICU Nurses
– Plastic Surgery Nurses
– Oncology Nurses
– Rehabilitation Nurses
– Corrections Facility Nurses
– Registered Nurses
– Public Health Nurses
How many years do you study for Nursing?
A university offers a degree in Nursing, whereas a school of Nursing or college of Nursing under hospital supervision offers Registered Nursing (RN). A Bachelor's Degree in Nursing takes sixty months or five years, Registered Nursing takes thirty-six months or three years to complete in a Nursing or Midwifery school.
How to get a BSN in Nursing?
The fundamentals of obtaining a BSN Degree:
– Obtain your GED diploma or high school diploma
– Apply to and complete the application process for an accredited BSN Program
– Apply for financial assistance
– Participate in the program and complete all of its requirements
– Apply for RN certification and take the NCLEX-RN exam
Are RN and BSN the same?
A Registered Nurse and an individual with a bachelor's in Nursing share many commonalities. Both BSNs and RNs must study, successfully pass the NCLEX, and obtain licensure. The primary distinction is that an RN is a license, whereas a BSN is a degree.
Is there a 2-Year Nursing Degree?
An ADN (Associate Degree in Nursing) training program might last anywhere from 15 – 24 months or two years. This curriculum is available at a number of community colleges in the United States. Prior to enrolling in an ADN program, students are normally required to complete pre-requisite classes.
What are the different levels of Nursing?
Main levels of Nursing credentials and degrees:
– CNA (Nursing assistant) also goes by the title of Nursing aides or CNAs (Certified Nursing Assistants)
– LPN (Licensed Practical Nurse)
– RN (Registered Nurse)
– APRNs (Advanced Practice Registered Nurses)
What are the Nursing Degrees in Order?
Different Nursing degree levels to Know:
– Diploma in Practical Nursing
– Associate degree
– Bachelor's degree
– Master's degree
– Post-master's certificate
What degree do I need to become a Nurse?
You must have an Associate Degree in Nursing (ADN), a Nursing diploma, or a Bachelor of Science in Nursing to take the exam (BSN). The best approach to obtaining a Nursing degree should be one that aligns with your career goals while also expanding on your previous experience in the healthcare area.
What are the types of Nursing Degrees?
ADN (Associate Degree in Nursing) and Nursing Diploma programs.
BSN (Bachelor of Science in Nursing) programs.
MSN (Master of Science in Nursing) programs.
FNP (Family Nurse Practitioner) programs.
DNP (Doctor of Nursing Practice) programs.
Midwifery programs.
What field of study is Nursing?
Nursing, like medicine, is embedded in the fundamentals of math and science, but it is not normally recognized as a STEM field, despite Nurses needing to apply biology, technology, and math on a daily basis.
What is a Nursing degree Called?
The Bachelor of Science in Nursing (BScN, BSN), also known as a Bachelor of Nursing (BN) or Bachelor of Science (BS) with a Major in Nursing in some countries, is an academic degree program in the principles and science of nursing awarded by an accredited tertiary education provider.
What is the easiest type of Nursing?
The position of Occupational Health Nurse is ideal for nurses seeking a less stressful job outside of the hospital or clinic settings, as well as a flexible work schedule. Occupational Health Nurses are in charge of business settings and are responsible for developing business health and safety programs. 
What is the Major for Nursing Called?
Bachelor of Science in Nursing (BSN Degree). As healthcare organizations and most especially hospitals answer to the Institute of Medicine's call to increase their bachelor's-prepared RN staff to 80% by 2020, an accredited bachelor's degree slowly is becoming the new educational standard for Registered Nurses.
What's the lowest Degree in Nursing?
The lowest degree requirement for stepping into the healthcare sector as a Registered Nurse (RN) is an Associate Degree in Nursing (ADN).
Which Nursing degree is the highest?
The highest or loftiest level of Nursing education and expertise available is the DNP (Doctorate of Nursing Practice) degree program. As an APRN (Advanced Practice Registered Nurse), DNPs work in Nursing administration or direct patient care.
What are the Nursing Specializations Available?
There are several Nursing specializations to choose from:
– Anesthetic Nursing
– Pediatric Nursing
– Midwifery Nursing
– Adult Nursing
– Mental Health Nursing
What are MSN career opportunities?
Nursing Practitioners with an MSN are qualified for a variety of positions, including Nurse Midwife, Nurse Practitioner, and Nurse Anesthetist. Acute care, mental health, and family practice are the most prevalent areas of practice.
How long is RN school?
Registered Nurse education takes a while. Based on the nursing curriculum you choose, being a Registered Nurse could take anywhere from 16 months to forty-eight months.
References