Welcome to another intriguing and educational article comparing Postpartum Nurses to Labor and Delivery Nurses.
In this article, you will learn about the similarities and differences, the responsibilities, education requirements, and more.
At the end of the article on Postpartum Nurse vs Labor and Delivery Nurse, you'll have great insight into the distinctiveness of each.
This article discusses the following and more:
Postpartum Nurse vs Labor and Delivery Nurse – An Overview
Roles and Responsibilities
Skill Sets and Character
Education, Certification, and Licensing
Continuing Education Requirements
So let's continue.
Postpartum Nurse vs Labor and Delivery Nurse – An Overview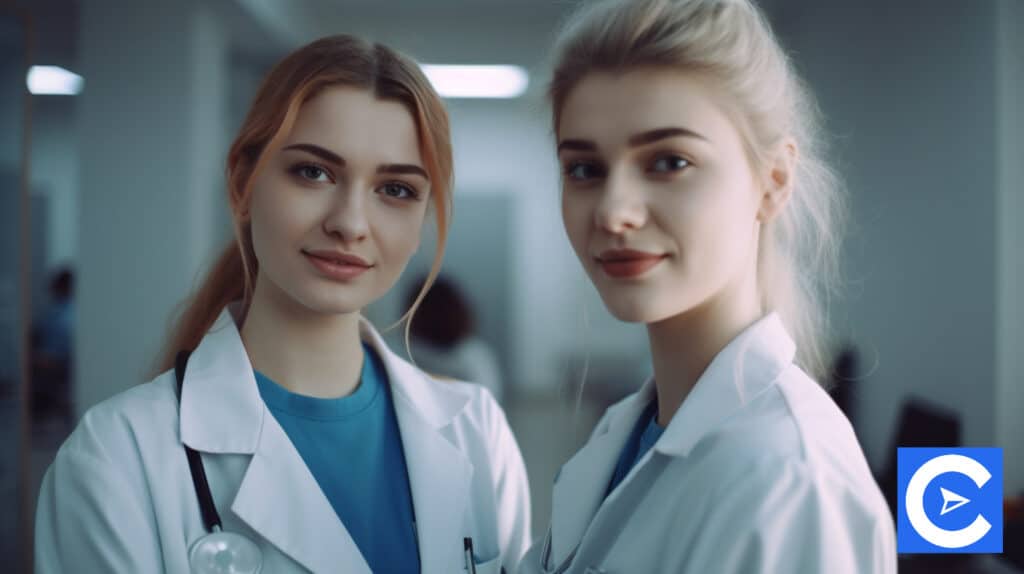 Both Delivery Room Nurses and Puerperal or Postpartum Nurses fall under labor and delivery nursing, which focuses on aiding expecting and new mothers during childbirth.
Although there are some parallels between these two categories of Registered Nurses, they differ dramatically in their roles in caring for the mom and her new infant.
Postpartum Nurses are Registered Nurses that care for and aid new moms when they have already given birth.
They are taught to check for conditions of concern, such as postpartum psychosis or consequences, in addition to catering to their patient's physical and psychological needs.
Roles and Responsibilities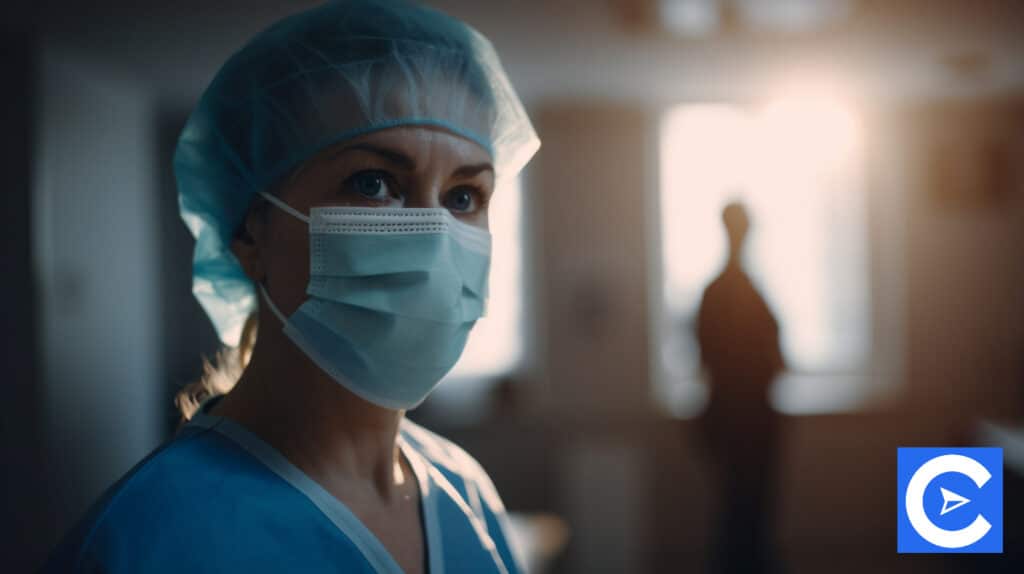 Postpartum Nurses are responsible for many tasks, from caring for the precise impact of giving birth on the woman's body to offering emotional support and instruction on baby care.
Additionally, PP Nurses care for patients who have recently had a baby, providing both care and knowledge to help the new mum prepare for the care of her child once she has been discharged from the hospital.
L & D Nurse job descriptions differ depending on several factors.
Job tasks of PP Nurses include:
Assisting new moms as they master the act of baby nursing
Attending to assignments by the physician ranging from medicine to laceration care
Establishing and implementing healthcare plans for the new mom and her kid
Helping the new mom with her recovery process
Keeping watch for indicators of postpartum psychosis in new moms and symptoms of medical conditions in their baby
Observing vital signs for both mother and child
Providing encouragement and support to the mom regarding postnatal decisions
Providing lactation support
Assisting and teaching baby care, including bathing, umbilical cord care, feeding, etc
L & D Nurses undertake the following duties:
Medications administration and immunizations
Patient education relating to drugs, labor, pushing, delivery, and postnatal care of mother and child
Neonatal care and evaluation for a healthy baby
Lactation and postnatal assistance
Documenting using electronic records
Assist with fetal demise
Teamwork with the medical management team, including Anesthetist, Doctor or Midwife, Lactation Nurse, and Charge Nurse
Assess patients in triage for premature labor, active labor, pregnancy problems, or other concerns
Assist in preserving pregnancy in antepartum mothers
Fetal Evaluation and observation
Maternal physical assessment(s)
Manage patients in labor, including induced help, epidural assistance, pain management, education, and delivery support
Support in the OR for cesarean sections, tubal, and gynecological procedures
Skill Sets and Character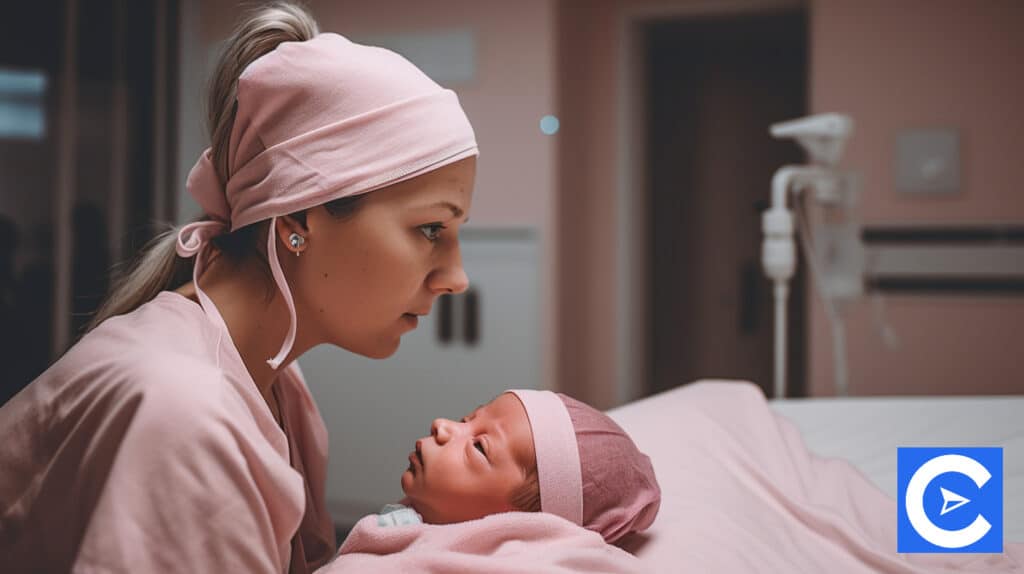 Caring Attitude: L&D Nurses, beyond all else, provide care for both the mother and child.
A child's delivery process involves not only the mother and baby, and the Nurse serves as a link between the patient and healthcare providers and family who are there to help.
It's critical to recognize that each pregnancy elicits different amounts of emotional attachment from the patients and their families.
The L&D Nurse must be sympathetic to the sentiments of all parties involved, especially the mother and newborn must be physically and psychologically cared for.
Stability: While it's necessary to care for the patient's feelings, it's also critical to keep personal emotions under control.
L&D Nurses see both happy and sad events.
Thus the ability to differentiate professional and personal perspectives is crucial.
An L&D Nurse should remain disengaged while showing understanding and support in times of sorrow and grief.
Because this delicate balance is difficult, Nurses must be able to manage stress.
Communication: Nurses must possess excellent communication skills because they may need to advocate for the patient.
Nurses frequently liaison between the Physician/Consultant and the patient.
They also serve as an arbitrator between both the patient and her family.
Nurses should note that mothers may be under a lot of stress throughout childbirth while communicating with them.
Furthermore, the ability to communicate complicated healthcare terms to individuals who do not comprehend them is necessary.
Finally, L&D Nurses must be prepared to provide new parents with advice on caring for their baby, keeping in mind that delighted or overwhelmed parents may require multiple reminders.
Education, Certification, and Licensing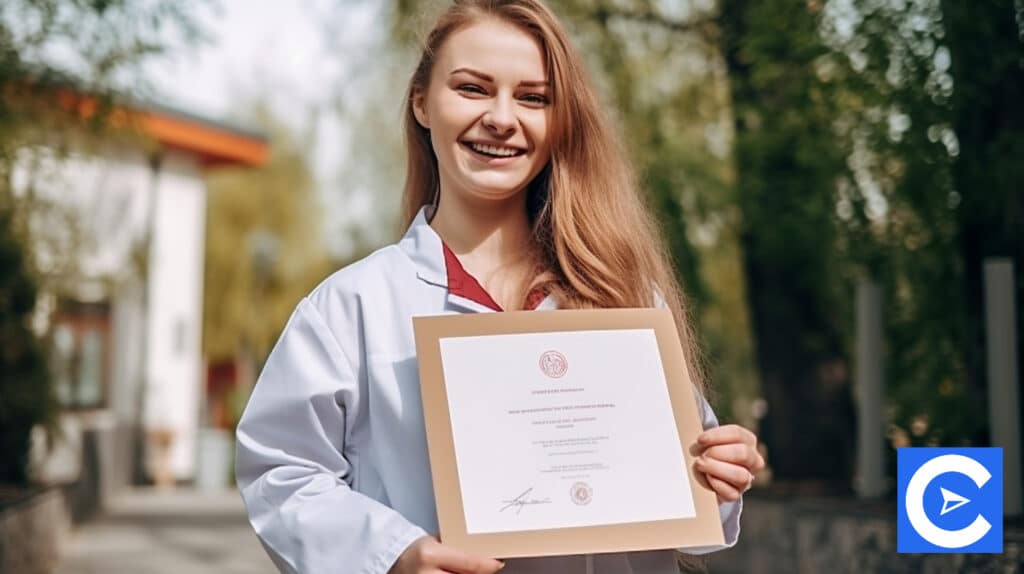 Both nursing specialties have virtually equal educational requirements.
Both Labor and Delivery Nurses and Postnatal Nurses must be Registered Nurses with a Bachelor's (BSN) or Associate's Degree in Nursing or ADN from an accredited school and pass the National Examination for RNs, called NCLEX-RN by the NCSBN.
In addition, they must receive education in neonatal resuscitation and fetal monitoring because they care for infants.
After two years of working experience in postpartum nursing, Postpartum Nurses can become certified.
It's worth noting that both specialties typically include some general medical-surgical nursing training or experience.
Postpartum Nurses can pick from several different certifications.
The Maternal Newborn Nursing (RNC-MNN) and Electronic Fetal Monitoring (EFM) certificates are the two most common.
The National Certification Corporation can provide both certifications.
Before applying for the Maternal Newborn Nursing (RNC-MNN) certification, you must satisfy the following criteria:
Have a valid, unencumbered RN license
Have at least 2000 clinical hours in the specialty and at least two years of experience
Previous employment documentation
Before applying for the Electronic Fetal Monitoring certification, you must satisfy the following criteria:
Have a valid, unencumbered RN license
Have at least 2000 hours of practical training in the specialty and at least 2 years of experience
Employment history documentation
L & D Nurses can also take further education courses in obstetrics.
Salary and Job Outlook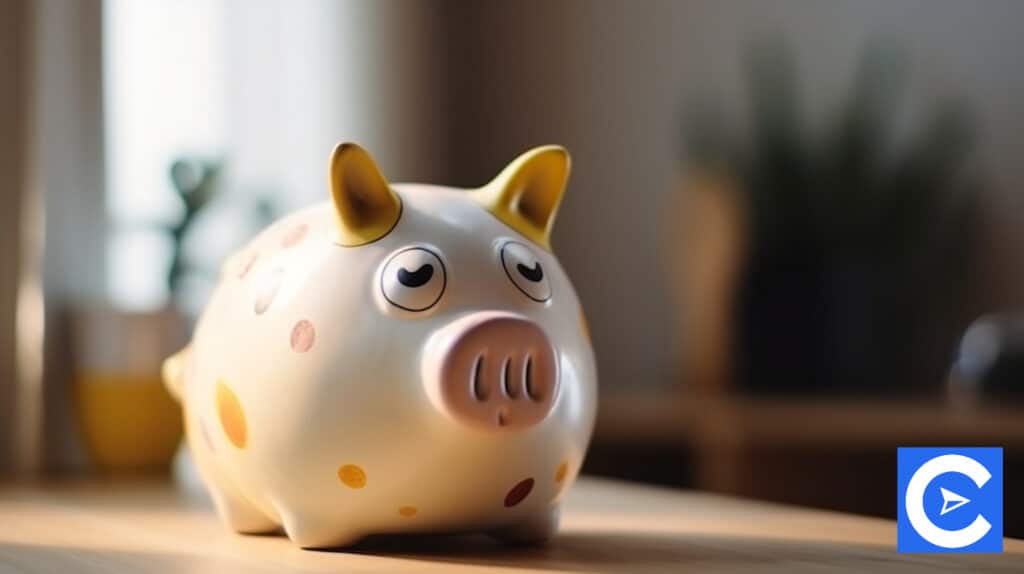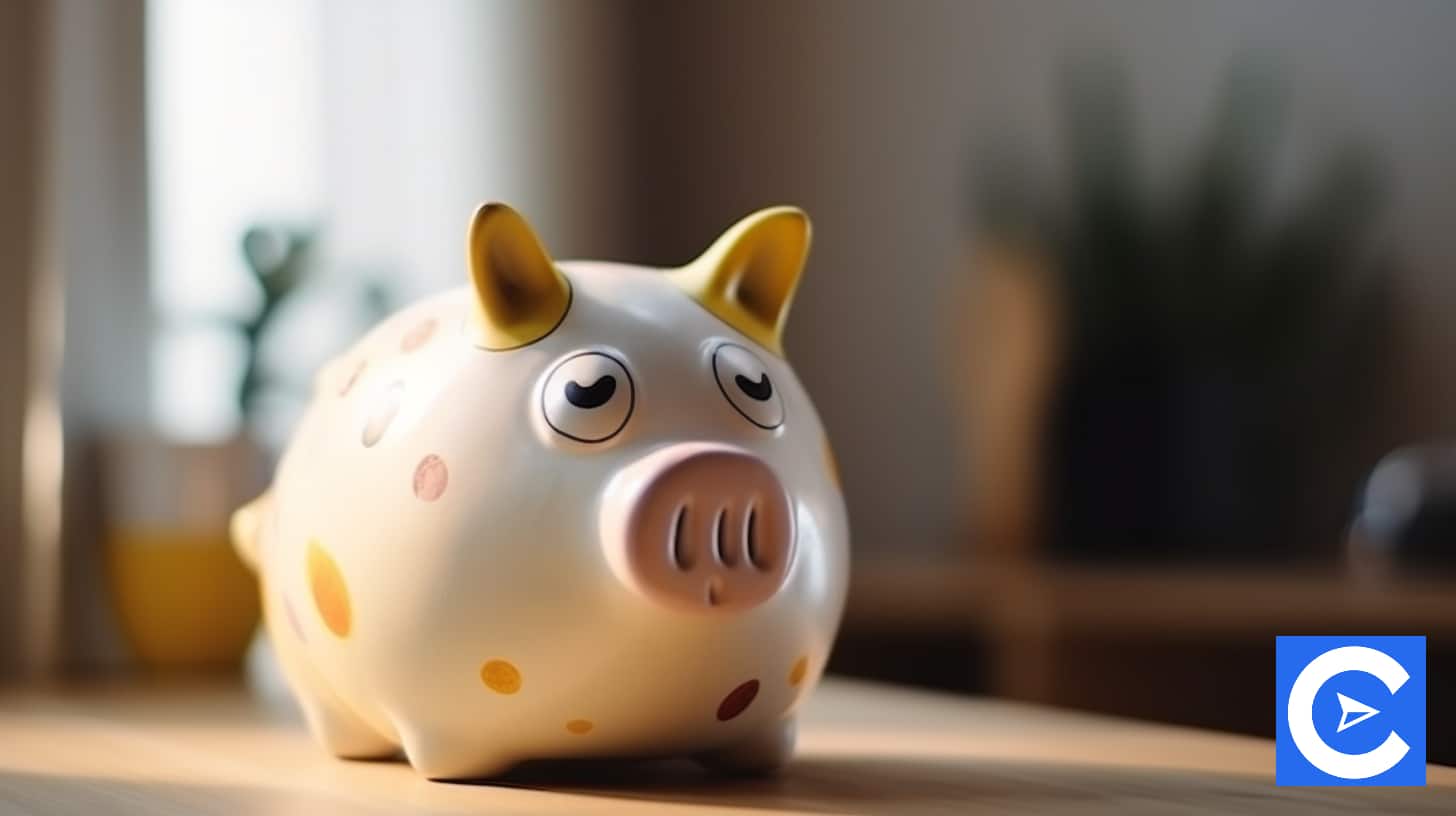 The average annual compensation for a Postpartum Nurse in 2019 is around $90,000.
However, this can vary greatly.
Annual pay varies depending on the Nurse's area of employment, employer, years of experience, and educational credentials and certifications.
In addition, most Postpartum Nurses receive benefits packages that usually include medical insurance, paid vacation/sick leave, and other perks.
Labor and Delivery Nurses' salaries vary depending on their level of schooling, whether they have certifications, and their geographic area.
According to the BLS, Registered Nurse salaries range from $60,000 to $80,000 per year.
Postnatal nursing has a bright future in the United States, where there is no scarcity of babies.
Some Postpartum Nurses work as Lactation Nurses, Labor and Delivery Nurses, or other birthing specialties after gaining experience in postpartum nursing, making it an excellent career choice.
Because babies are born at different hours of the day and night, the Postpartum Nurse should be able to work irregular hours.
Because over 40% of the working population is around 50 years old, the United States is anticipated to face a catastrophic nursing skills shortage in the future years as baby boomers retire in droves.
There will be lots of jobs for new nurses due to this.
Birthing facilities and hospital maternity wards continue to have good job possibilities.
Labor and Delivery Nurses can also expect stable work in the future, and gaining qualifications or specialized training can help them further their careers.
Typical Workplace Settings
Acute care hospitals are the most prevalent area for an L&D Nurse to work.
Many healthcare facilities have specialist units for pregnant women.
L&D Nurses typically work in triage rooms, antepartum rooms, the OR, the labor room, birthing centers, the infant nursery, or the postnatal rooms in any of these units.
They also work in collaboration with OBGYNs.
In the surgery room, a Delivery Room Nurse may perform the duties of a Scrub Nurse or a Circulating Nurse, depending on the situation.
Typical shift lengths are 8 hours, 10 hours, or 12 hours.
Nurses may work in a maternity unit or with both pregnant and non-pregnant patients across the hospital.
On the other hand, Postpartum Nurses work in hospices, health centers, and private residences.
Within the first few days after delivery, they work with moms and newborns.
Although most Postpartum Nurses work a standard forty-hour week, they may be expected to work extra hours or be on standby to supplement other sick or on-leave Nurses.
Post-Birth Nurses should be physically and psychologically capable of lifting and holding newborns and mothers and providing comfort to moms who may be suffering from postpartum psychosis.
Workplace Challenges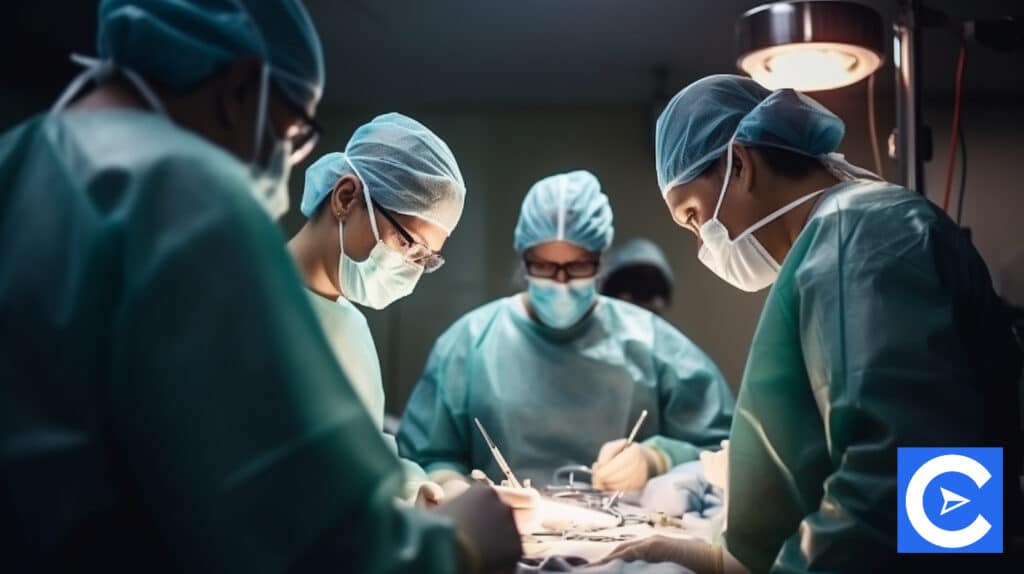 Anyone working as an L & D Nurse or a PP Nurse faces various daily challenges.
While some days may have sweet experiences of beautiful baby delivery and mother care, some days may come with bitter and distressing events.
Sad Moments and distressing Scenarios: One of the most significant downsides of working as a Labor and Delivery Nurse is exposure to some extremely distressing scenarios.
You'll be working with patients grieving the loss of their infants.
Neonatal deaths and newborns born too soon to survive will be a part of your life.
You might have to assist a mother during labor to deliver a child who died due to fetal death.
It's not all peaches and cream when working as a Delivery Room Nurse.
It's difficult, and it can be depressing at times.
It isn't suitable for everyone.
Exposure to pathogens: One of the disadvantages of working as a Delivery Room Nurse is that you are susceptible to germs.
Viruses, germs, and pathogens can be passed through the reproductive tract and affect you.
Both mother and child may carry infections.
You could become unwell and transmit these kinds of infections to your household.
Emergencies: One of the disadvantages of working as a Labor and Delivery Nurse is that you must always be ready for almost anything.
Sometimes, Nurses encounter women who experience problems throughout the delivery process.
Nurses who work in labor and birth sometimes witness complications from minor vaginal rips to uterine ruptures.
Other issues, like amniotic emboli, might be quite dangerous.
Unfortunately, some women may not make it through the childbirth procedure.
In this field of employment, terrible catastrophes can occur.
Any unexpected event involving the mother or the baby will require your immediate attention.
As a result, you will frequently be forced to make quick decisions with little facts and no leisure to consider them.
Lawsuit: One of the most serious drawbacks of working as a Labor and Delivery Nurse is the possibility of being identified in a lawsuit, a frightening concept, especially for individuals who have never been involved in a legal dispute.
As Nurses, you are essential in the birthing process.
It's no surprise that litigation targeting Delivery Room Nurses is more common and severe.
It can be quite distressing for Nurses to be named in a Labor and Delivery Nurse lawsuit.
Fighting a lawsuit from start to finish can be a daunting job for many people.
Most people would like to avoid a protracted and costly court struggle.
A very busy schedule: Your days as a Delivery Room Nurse may be so busy that you won't be able to take a break during your long hours.
Simply because you are so busy, you may miss mealtimes.
Traumatic diagnosis and patient deaths: Whether due to a genetic abnormality or damage caused by a drug-addicted mother, not all children are born healthy; it is an awful reality of postpartum nursing.
Supporting families who might have recently got fatal diagnoses such as HIV, wrongly created vital organs, or metabolic disorders is one of the most challenging aspects of the job.
While most Nurses are instructed to keep a healthy amount of clinical detachment, it's tough not to get emotionally involved in these emerging crises when new parents make enormous decisions about treatments and care.
According to the CDC, roughly four newborns out of every 1,000 births die from a day old and four weeks old.
A Postpartum Nurse will likely suffer this tragic loss during her professional life with these percentages in mind.
Supporting families to cope with the death of a newborn is without a doubt the most devastating assignment a Postpartum Nurse will ever face in her professional life.
Workplace Benefits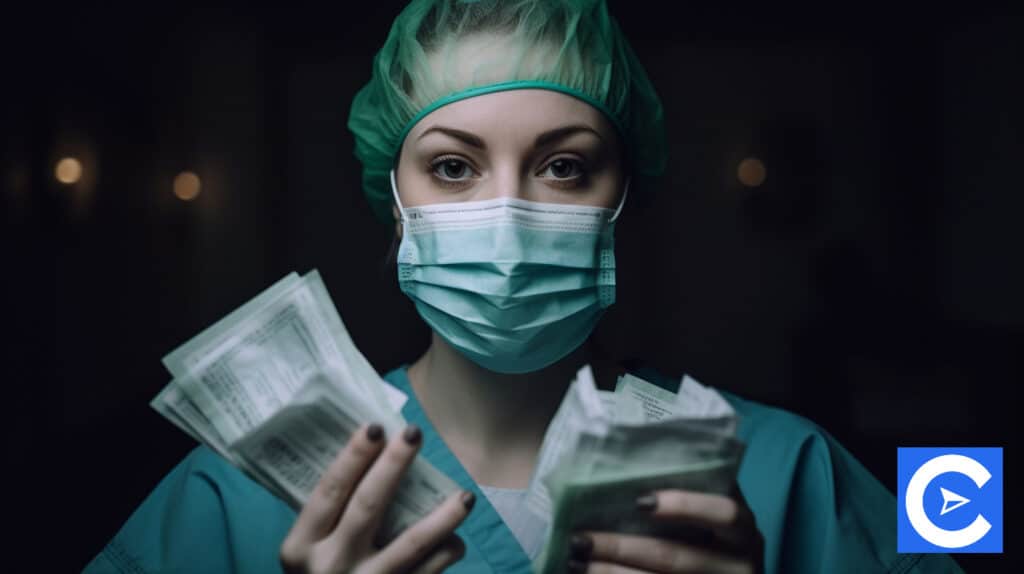 It is among the most gratifying experiences of working as a Delivery Room Nurse or as a Puerperal Nurse to participate in the arrival of a new life.
It is undoubtedly one of the happiest and most incredible moments you could be a part of.
Few people could say they have experienced a baby's birth and experienced the immense joy of knowing that they contributed a part in making the lives of others better.
It is a life-changing experience that you will always remember, and it will almost surely affect your outlook on life.
As a Delivery Room Nurse, you certainly have the right to say that.
It is part of your responsibility to ensure the safety of the women and their newborns during the delivery process.
Working as a Delivery Room Nurse has several advantages, one of which is going to your workplace and saving lives.
The thought must give you a positive attitude about your job and make you feel better about your accomplishments.
Being a part of a great medical team is one of the many benefits of working as an L&D or Postpartum Nurse.
In case you weren't aware, this is an extremely prestigious position.
A significant amount of hard work and commitment must be a crucial component of any medical team.
Choosing between a PP Nurse and L & D Nurse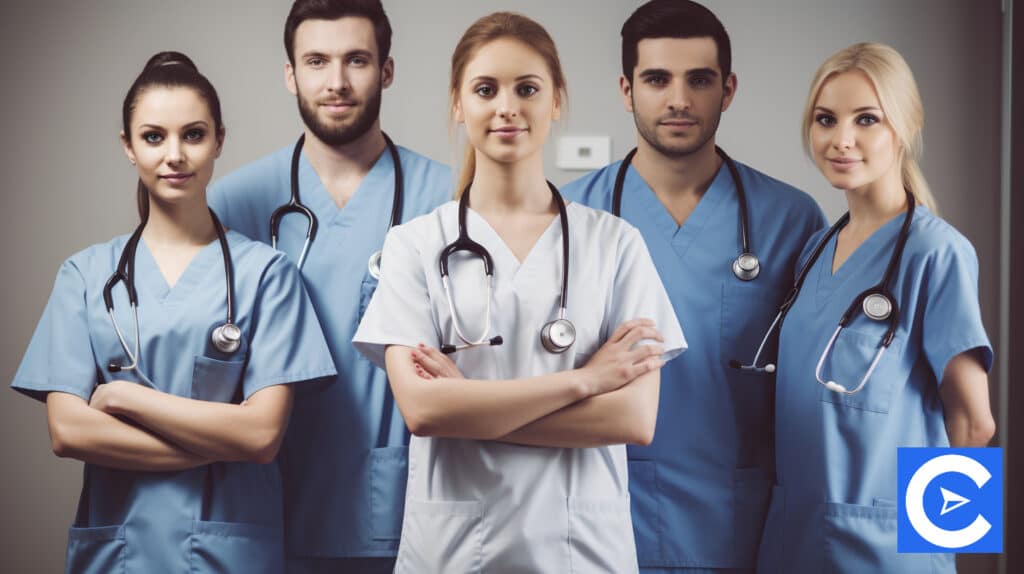 In addition to providing new moms with much knowledge regarding infant care, Postpartum Nurses also give them the bit of inspiration they require before being discharged off with their kids.
They also provide breastfeeding support and guidance through the help of lactation specialists.
Postpartum Nurses need to maintain their composure in the face of tough and rapidly changing conditions, as crises might arise for both the mother and the baby shortly after the baby's birth.
A caring and empathic attitude toward the mother, who may be experiencing feelings of worry or inadequacy, is also required of postpartum nurses.
For those who can retain their composure in the face of difficulties, becoming a Postpartum Nurse may be an excellent choice.
One of the most rewarding Labor and Delivery Nurse advantages is empowering women with the information and confidence to care for their newborn at home after birth.
Labor and Delivery Nurses serve an important role in educating new parents about newborn care, including feeding and recognizing infant signs.
If you are comfortable and secure in your abilities, you may want to pursue an L & D Nurse career.
Conclusion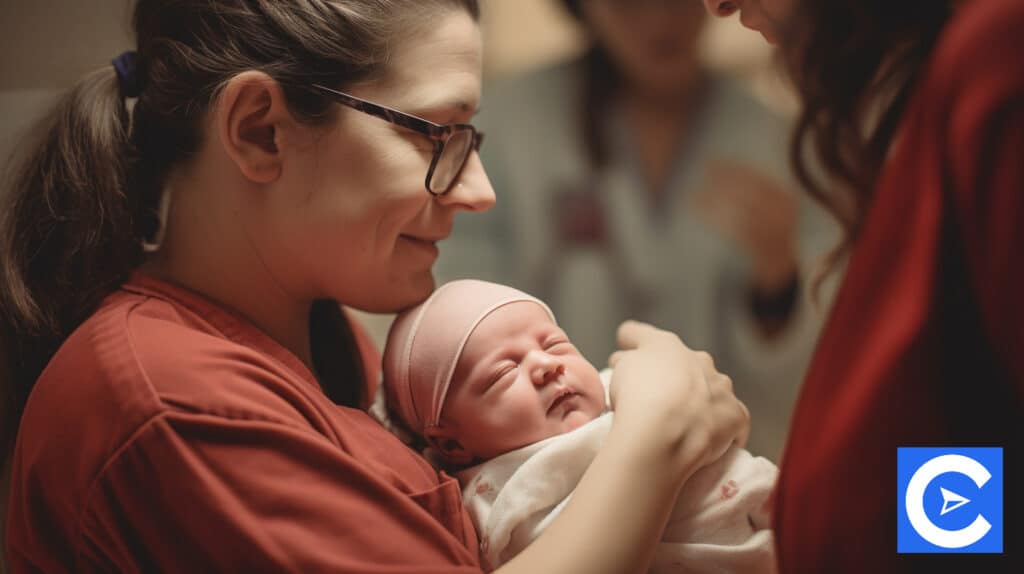 Labor and Delivery Nurses and those who work postpartum have some of the most challenging jobs in the nursing profession.
The reasons for becoming any of the two professions are numerous.
However, it would be ok if you were prepared to make some sacrifices along the path before your benefits arrive at your doorstep.
Not much thought is required to know that some of the most heinous ones possess the most desirable features.
FAQs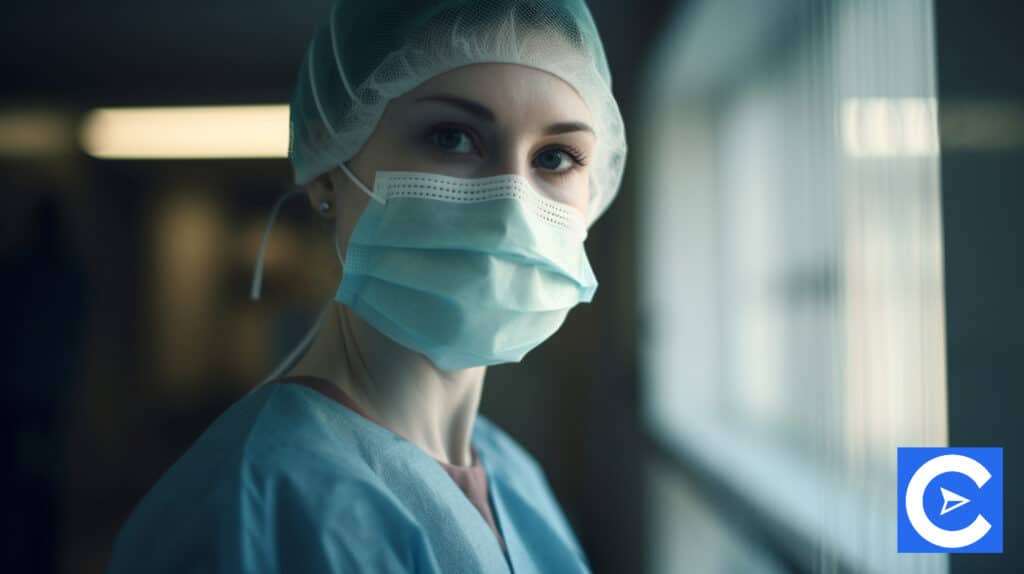 What type of Nurse works in Labor and Delivery?
Labor and Delivery is a specialty for Registered Nurses (RNs) in the hospital. Working as an L&D Nurse is frequently regarded as an exciting, fast-paced, rewarding career choice. Pregnant women are cared for by L&D Nurses, whether they are in labor, have problems, or have recently given birth.
Can PP Nurses take delivery of babies?
After a baby is born, Postpartum Nurses play a vital role in the care of the mother and child. It is their job to care for mothers, newborns, and their families, and they employ some talents and work in a variety of medical settings to do it.
How long does it take to become a Postpartum Nurse?
Obtaining a nursing degree from a recognized college is the first step. Becoming a Postpartum Nurse takes about four to six years. It takes two or four years to get an ADN or a Bachelor of Science in Nursing and 2 years of experience before taking the nursing certification exams.
Can a Labor and Delivery Nurse work postpartum?
The postpartum recovery phase is the period from birth to approximately six weeks to one month after the delivery. At this stage, Nurses have many roles. Postpartum Nurses must assess postpartum patients, give treatment and education to them, and notify the appropriate authorities when anything unusual is discovered.
In Which state do Labor and Delivery Nurses make the most earnings?
A Labor and Delivery Nurse's annual wage in California is 50 percent higher than the national average, making her the highest-paid Delivery Room Nurse in the country. In contrast, California has a cost of living that is 50% more than the national average for the United States.
What skills do Postpartum Nurses have?
An open-minded, caring, patient, and tolerant attitude characterizes the finest Postpartum Nurses. Postpartum Nurses' responsibilities include not only catering to the medical and psychological health of their patients but also educating new moms on crucial skills such as diaper changes, baby feeding, and other related topics.
References
Benefits of a Postpartum Nursing Job
Pros and Cons of an L & D Nursing Job