Greetings and welcome to the ultimate manual on how to become a Med-Surg Nurse!
The guide prepared by our experienced team seeks to inform nursing students on the various hurdles to becoming a Med-Surg Nurse, the educational and work experience requirements, and certification.
By the time you're done reading, you will understand every step to take on how to become a Med-Surg Nurse.
This article covers:
Steps to becoming a Med-Surg Nurse
Ways to become a Med-Surg Nurse
CMSN certification and CMSRN renewal
Surgical Nurse's work salary and job outlook
Nursing students looking to pursue a career in surgical units will find this guide very helpful.
Let's get started!
Introduction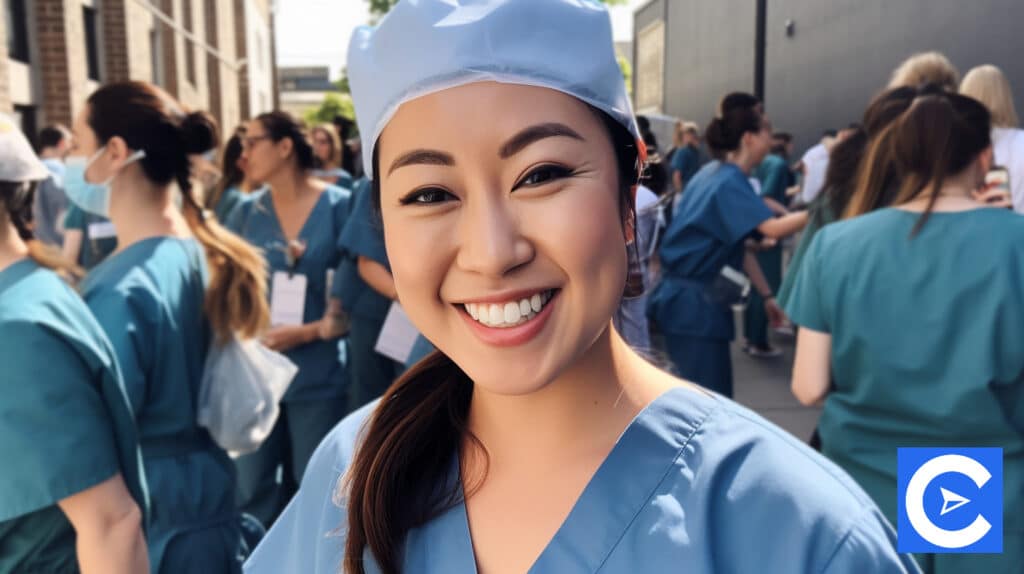 If you are passionate about nursing, detail-oriented, flexible, and thrive in a fast-paced, challenging medical environment, you may consider exploring a career as a Surgical Nurse.
Surgical Nurses, also called Perioperative Nurses, are Registered Nurses (RNs) specializing in surgical care.
They work in hospital surgical departments, day-surgery units, clinics, or Physician offices that perform invasive procedures.
Surgical Nurses generally work with health practitioners and technicians in pre-op and post-op areas, educating patients and family members before and after surgery.
Steps on How to Become a Med-Surg Nurse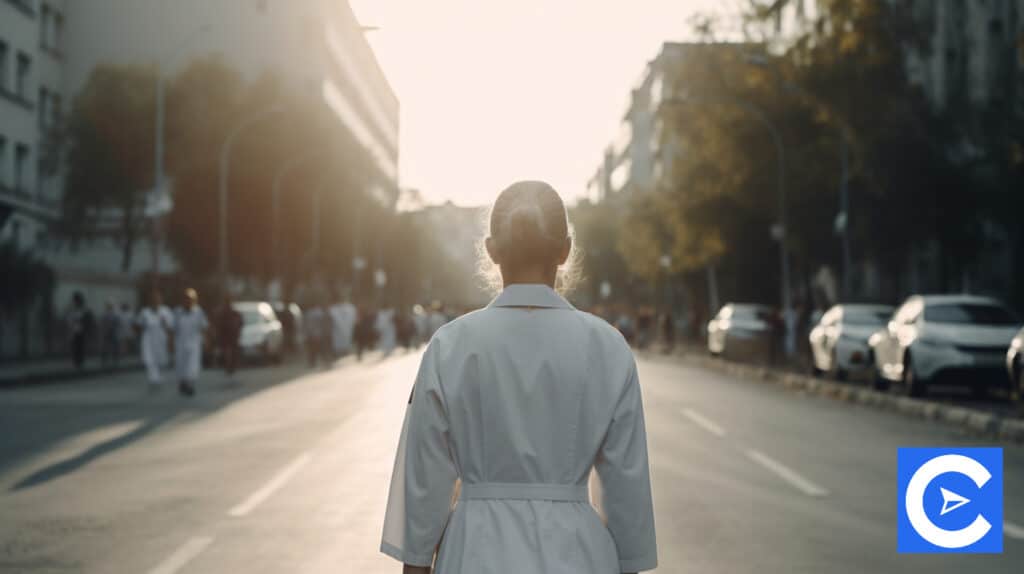 The first step is determining whether Med-Surg nursing is the right course for you.
You work with patients who need hospital-level monitoring, especially those who have just exited the emergency room or are from surgery.
Med-Surg Nurses are responsible for the care of post-operative patients and some of their roles include monitoring vital signs, administering injections and medications, and treatments, and also communicating with specialist doctors and family members.
If you enjoy healthcare, work well under pressure, and pride yourself on offering exceptional patient care, follow these steps to help you prepare for a career in perioperative nursing:
Step 1: Enroll in a nursing degree program
Nursing programs are available throughout the country; they can be found in various formats including full-time, part-time, two-year, four-year, on-campus, online, and hybrid programs.
Ensure that your program meets your budget, lifestyle, and career goals.
Also, before settling on a program, confirm its accreditation.
Enrolling in an unaccredited program restricts you from transferring credits when advancing and qualifying for federal student aid.
The educational requirements for being admitted to a program depend on your institution.
Some of the standard requirements include a criminal background check, SAT score, an interview or admissions exam, and letters of recommendation.
Step 2: Complete the program's coursework and graduate
Regardless of the nursing program you choose, you will be required to complete every nursing course to further your nursing career.
The coursework ranges from nursing ethics to patient care to technical nursing practice to working as part of a health care team.
The essential topics covered include nursing practice, patient assessment, and nursing ethics.
As part of the coursework, you will be required to gain experience either in a healthcare facility or a local organization.
More information on whether to choose a BSN program or an ADN program is provided below.
Step 3: Take and pass the NCLEX-RN exam
Before earning the RN license, Nurses must sit for and pass the National Council Licensure Examination (NCLEX-RN).
The exam tests the critical subjects mastered during the nursing program.
The aim is to ensure mastery of medical terminologies, biology, anatomy, pharmacology, etc.
This is a multi-choice exam that is administered by the computer and typically takes several hours to complete.
Step 4: Apply for the RN license.
Nurses who have graduated from the nursing program and passed the NCLEX-RN become eligible for the RN license.
The eligibility requirements for earning an RN license are set by the state's BON, board of nursing; hence are different.
The standard requirements include transcripts, FBI fingerprinting, and a criminal background check.
Step 5: Earn the necessary experience
Experience boosts your confidence as a Med-Surg Nurse and helps you better care, be it home health care, acute care, or general nursing care.
Since most professionals at this level are nursing school graduates, these jobs are mostly entry-level.
Leadership roles will be possible once you have gained some experience in the field.
Step 6: Consider Certification
Although med-Surg nursing is not subject to mandatory certifications, it is an excellent idea to pursue at least one.
Certification gives you that boost in a career as you are recognized for your dedication, knowledge, and experience.
It also earns you a competitive edge against competitors when you make applications for new roles and positions.
The standard certifications for Med-Surg Nurses include the Certified Medical-Surgical Registered Nurse (CMSRN) and the Medical-Surgical Nursing Certification (MEDSURG-BC).
They are offered by the Medical-Surgical Nursing Certification Board (MSNCB) and the American Nurses Credentialing Center (ANCC), respectively.
When enrolling for certification, you'll be required to meet specific requirements.
They include an active RN license, a minimum of 24 months of experience, and two thousand hours working in a related field within the past 36 months.
Those who enroll for the MEDSURG-BC must also meet at least 30 hours of CE hours within the past 36 months.
The two certifications share several similarities and are accredited, boosting your career.
Step 7: Maintain your credentials
After landing that job as a Med-Surg Nurse, you must ensure your license maintains active status.
That is why each state has established mandatory RN license renewal requirements.
The majority of states mandate license renewal every three years.
While they may vary from state to state, the key requirements include renewal fees, minimum experience hours, and continuing education hours.
Step 8: Get an advanced degree
If you are interested in boosting your career as a Nurse, you ought to advance your level of education.
There are two primary paths to advancing your degree and working as an Advanced Practice Registered Nurse (APRN); a Master of Science in Nursing (MSN) or a Doctor of Nursing Practice (DNP) degree.
With either title, you can expect a bigger role in the institution and also a better salary.
It is possible to pursue a career in the same field even after achieving the APRN designation; consider either a Clinical Nurse Specialist or Nurse Practitioner role.
Ways to Become a Medical-Surg Nurse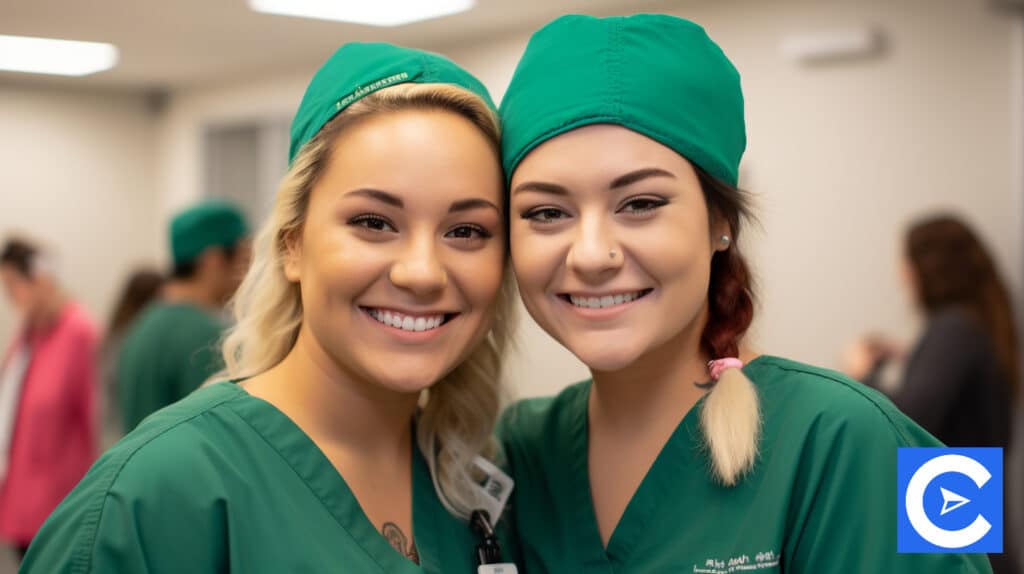 There are multiple pathways to becoming a Nurse.
The path you choose depends on your level of education and career.
When selecting a particular path, ensure that it blends with your future.
Below are some of the pathways you can explore in becoming a Medical-Surg Nurse:
Bachelor of Science in Nursing
A Bachelor of Science in Nursing (BSN) degree comprises nursing coursework and clinical practice.
Different programs teach different topics, but most combine traditional bachelor's degree subjects with nursing-focused topics.
The BSN program lasts for four years for beginners enrolled as full-time students.
On the other hand, students who have completed the Associate Degree in Nursing and have an active RN license will take a shorter program duration.
They should enroll in the RN to BSN program, which lasts for two years only.
RN to BSN
The RN to BSN program is the most convenient route to med-Surg nursing for candidates who have earned an ADN degree.
The program can be finished in one to two years, depending on the institution.
It involves additional coursework and clinical experience that broadens a Nurse's knowledge of patient care and health care issues.
Those who complete the program can choose an area of specialty, including pediatrics, perioperative, oncology, etc.
It also earns you a competitive edge in the job market, and you can make more in compensation with a BSN than your counterparts with an ADN.
Master's in Nursing: Direct Nursing
The direct-entry master's in nursing is the most suitable choice for prospective Nurses with a non-nursing degree.
It is also referred to as the Accelerated MSN nursing program, and its curriculum is designed to prepare prospective RNs to enter the workforce with a master's degree.
It also prepares them to pursue post-graduate certification, which lets them practice as Advanced Practice Nurses (APRNs).
However, before you enroll, research extensively on the institution and its program requirements.
You will discover that while some programs are designed for students with a BSN, others are structured to cater to prospects who do not have a nursing background.
If you prefer the latter, you should confirm if the program requires you to enroll in prerequisite courses to prepare.
Med-Surg Nurse Skills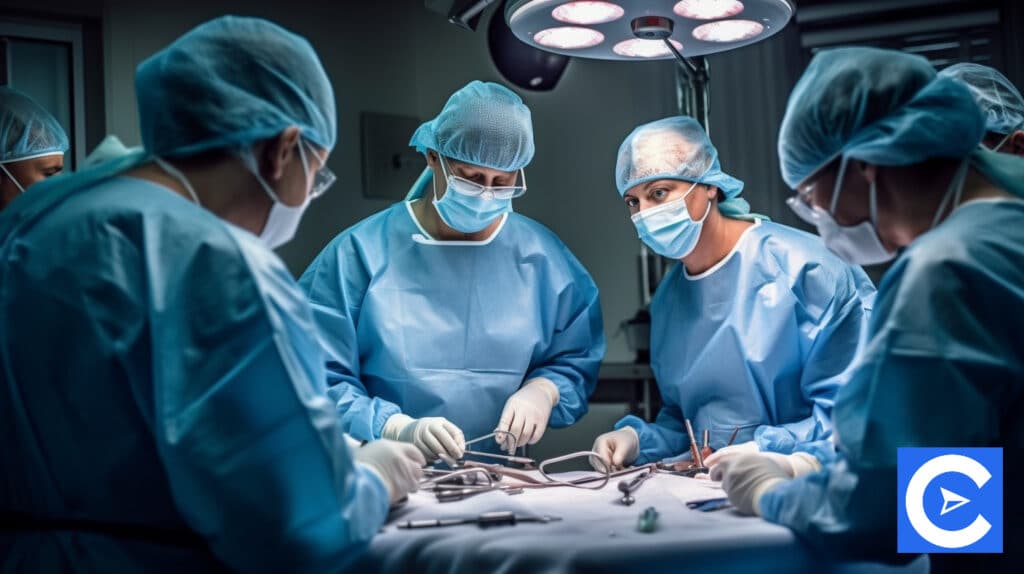 The Med-Surg nursing profession caters to various types of inpatients and outpatients.
Hence, Medical-Surgical Nurses must develop several clinical skills honed through daily practice.
The primary nursing skills required include assessing the condition of the patients, administering medicines, applying viable treatment plans, and planning for post-discharge care.
They are also responsible for educating patients on the appropriate and practical ways to manage an illness or treatment and providing any necessary at-home tasks.
Like any Nurse, Med-Surg Nurses must sharpen their time management, communication, and adaptability skills.
They should always be ready and willing to cater to patients and their families' emotional well-being.
Med-Surg Nurse Certification
The nursing job market is flocked by employers who mandate that all perioperative job applicants must have additional education and training.
The knowledge earned allows them to work in the preoperative, intra-operative, and post-operative areas.
You can gain the experience to work in these areas by pursuing a post-bachelor's perioperative certificate program or in on-the-job programs.
The latter are offered by healthcare facilities such as hospitals, inpatient specialty clinics, etc.
Although not all employers require Surgical Nurses to have additional education or certification, it increases your earning potential.
Med-Surg Nurses can enroll for certifications, including:
CMSRN (Certified Medical-Surgical Registered Nurse)
CNFA (Certified Nurse First Assistant)
COLOR
Perioperative Nurses can enroll to earn additional certification through the Association of Perioperative Nurses and pass the Certified Operating Room Certification Examination.
Certification Requirements
Med-Surg Nurses who are interested in earning certification must meet the following requirements:
An active RN license
At least two years of full-time RN experience
At least 2,000 hours of experience working as a Med-Surg Nurse in the past three years
Nurses who enroll with the ANCC must also earn at least 30 contact hours of continuing education related to med-surg nursing within the past three years.
Surgical Nurse Salary and Job Outlook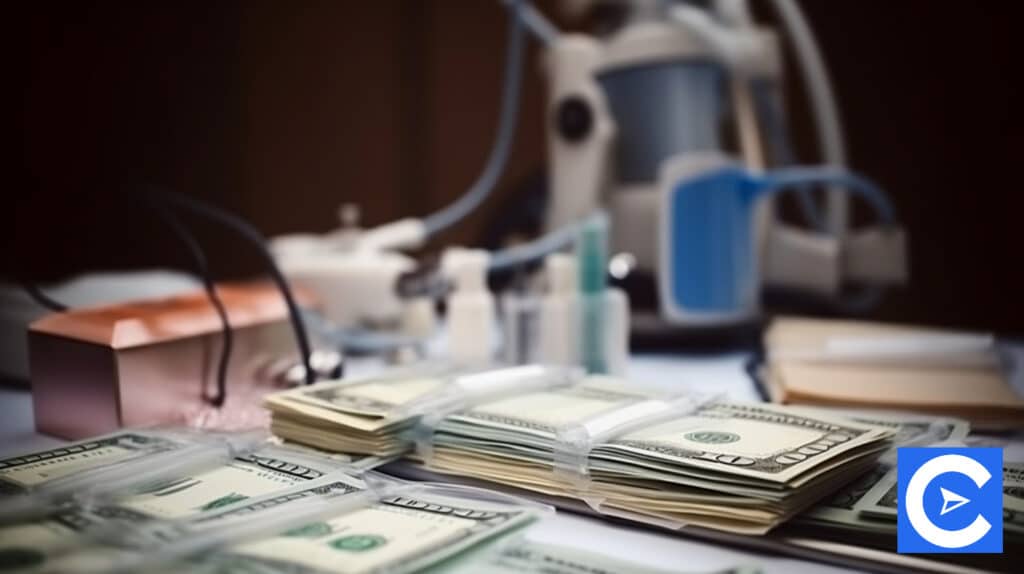 Registered Nurses earned an estimated salary of $75,000 in 2020, according to the United States Bureau of Labor Statistics (BLS).
As a Med-Surg Nurse, your compensation will be determined by your experience, the location of your workplace, certifications, and your level of education.
According to the BLS, nursing jobs are expected to expand by 9% by 2030.
This rise has been particularly noticeable in hospitals and specialty areas such as medical-surgical nursing.
This churn has resulted in unusually high demand for Registered Nurses at healthcare facilities around the country.
As a result, several hospitals have raised starting pay and benefits packages to lure in professionals.
Ways to advance your Med-Surg Career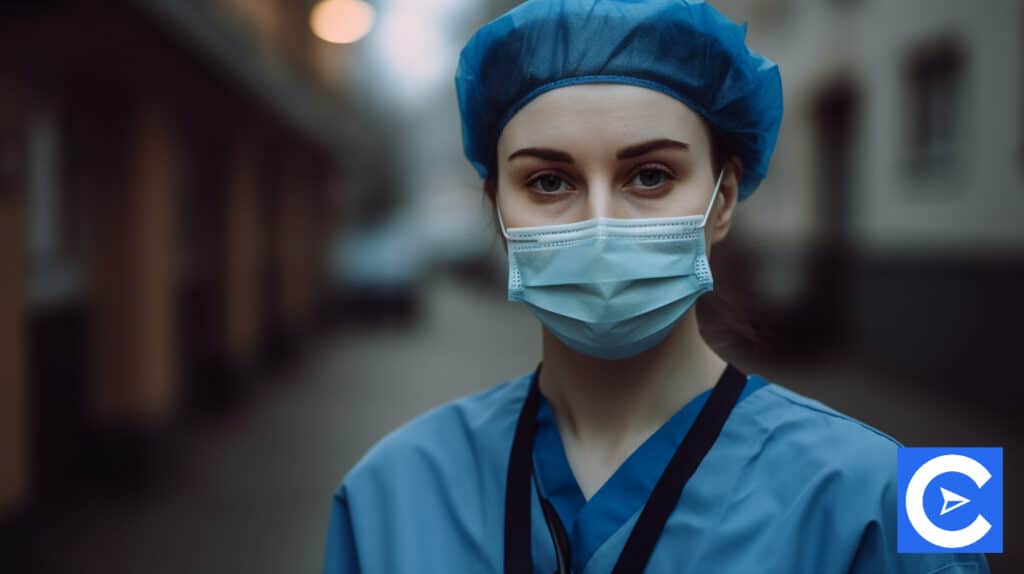 Suppose you are interested in advancing your nursing education and boosting your career.
In that case, you should consider earning a Master of Science in Nursing (MSN) or a Doctor of Nursing Practice (DNP) degree.
Graduates of these programs can work as Advanced Practice Registered Nurses (APRNs) and take on more responsibilities.
Suppose you are interested in working as a Nurse Educator, Health Policy Expert, Administrator, or advanced nursing career opportunity.
In that case, you should enroll for a Master of Science in Nursing (MSN).
The curriculum for MSN is also designed to prepare students to work as Advanced Practice Registered Nurses (APRNs) in a specialty area.
This could be to work as a Nurse Practitioner (NP), Clinical Nurse Specialist (CNS), Certified Nurse-Midwife, Certified Registered Nurse Anesthetist (CRNA), etc.
The program duration is two years or less, and one can study online through the online MSN programs.
The Doctor of Nursing Practice degree, or DNP, is the highest education level for practice-based nursing; hence is referred to as a terminal degree in nursing.
Successful DNP graduates are sought after for nursing leadership positions that focus on clinical applications.
Most DNP programs have multiple specialties, including Adult Acute or Primary, Pediatric Acute or Primary, Perioperative, Women's Health, Oncology, Family Medicine, Neonatal, Psych, Emergency Medicine, and Nurse Anesthesia.
Candidates can complete the programs in three to five years.
The pathways to earning a DNP include:
BSN-DNP
MSN-DNP:
Post-Master's DNP
Med-Surg Nurses who advance their careers and want to remain in the med-surg nursing department should consider taking up roles like Nurse Practitioners (NP) or Clinical Nurse Specialists (CNS).
As a Nurse Practitioner, you might give advanced care to med-surg patients by examining, diagnosing, and recommending treatment.
As a CNS, you may oversee a hospital's med-surg nursing team, where you ensure that every RN has the education, skills, and support they need to give the best possible patient care.
Conclusion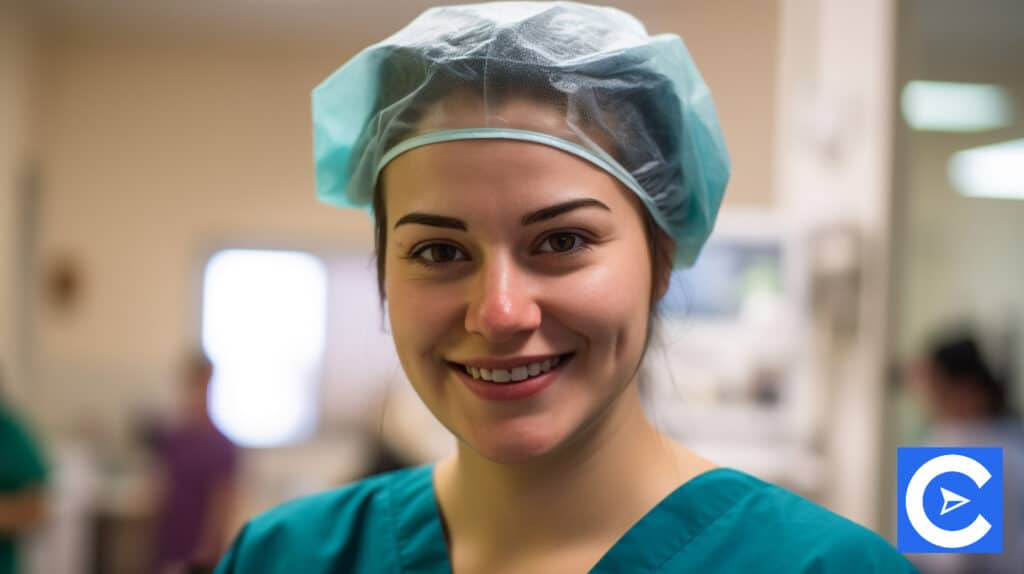 Medical-surgical nursing is a challenging and fast-paced field.
Still, the Academy of Medical-Surgical Nurses (AMSN) considers med-surg nursing the largest nursing specialty in the country.
Nurses in this position frequently have no real expectations from one shift to the next.
During your work week or even a single day or shift, you must be ready to care for and treat new patients and medical situations.
As the patients admitted through the unit change, so will your day as a Medical-Surgical Nurse.
Medical-surgical nursing is excellent for RNs who work best in fast-changing environments.
You will spend your day caring for patients with various ailments and requirements.
Medical-surgical nursing is also an ideal approach to getting nursing experience.
It can help you develop your profession by teaching you the necessary skills to streamline your competency.
FAQs
What is a Med-Surg Nurse?
The terms Med-Surg Nurse, Surgical Nurse, Perioperative Nurse, and Operating Room (OR) Nurse are used interchangeably. They refer to Registered Nurses whose training is meant to assist during surgeries. They are responsible for patient care before, during, and after surgical procedures. They perform life-saving and elective procedures in hospitals.
Can you become a Surgeon with a nursing degree?
A Nurse could become a Surgeon provided they go through medical school to become a Medical Doctor (MD). The steps involved involve enrolling for an undergraduate bachelor's degree for those without. Perspectives must then take the Medical College Admission Test. (MCAT) before applying and attending to finish Medical School.
How long does it take to become a Surgical Nurse?
It might take anything from 2 to 5 years to become a Surgical or Perioperative Nurse. The length of the course is determined by your level of nursing education or experience, the number of transferrable credits, and whether you enroll full-time or part-time.
How to become a Certified Med-Surg Nurse?
Those interested in becoming certified in medical-surgical nursing can do so through one of two programs. The ANCC awarded the Registered Nurse-Board Certified (RN-BC) certificate, while MSNBC grants the Certified Medical-Surgical Registered Nurse (CMSRN) credential. After attaining the cert., you must maintain it through CE hours.
What are Surgical Nurse requirements?
A skilled Med-Surg Nurse must have critical thinking skills, a broad understanding of diseases and body systems, and the ability to remain calm under pressure. Those working in busy hospitals may be responsible for up to five patients per shift, which necessitates the ability to multitask and prioritize patient care.
What does a Med-Surg Nurse do?
A Surgical Nurse is responsible for caring for med-surg patients before, during, and after surgery. While some Nurses prepare the patient for surgery, others collaborate with the Surgeon in the operating room. They also offer post-anesthesia care that is critical for the patient's recovery.
What are the types of Surgical Nurses?
There are three types of Perioperative Nurses. They include Scrub Nurses, Circulating Nurses, and RN First Assistants. While they each have a unique function, they all work together to make the Surgeon's job easier and the patient's safety a priority.
Which Med-Surg certification is better?
There are two certifications: the American Nurses Credentialing Center (ANCC) and Medical-Surgical Nursing Certification Board (MSNCB). ANCC exams are an excellent choice for generalized credentials, while the MSNCBs are more specialized. The specialization can provide a sense of exclusivity, but it's also good to have the flexibility provided by ANCC.
References