Dear valued reader, welcome to an informative and exciting read on Acute/Critical Care Nurses!
At the end of this piece, you'll understand what an Acute Care Nurse is and the roles associated with the position.
We'll shed light on the following:
Acute care nursing definition
Acute Care Nurse job description
Steps to Become an Acute Care Nurse Practitioner
Salary and job outlook of Acute Nurses
Let's get down to business without further ado!
What is an Acute Care Nurse Practitioner?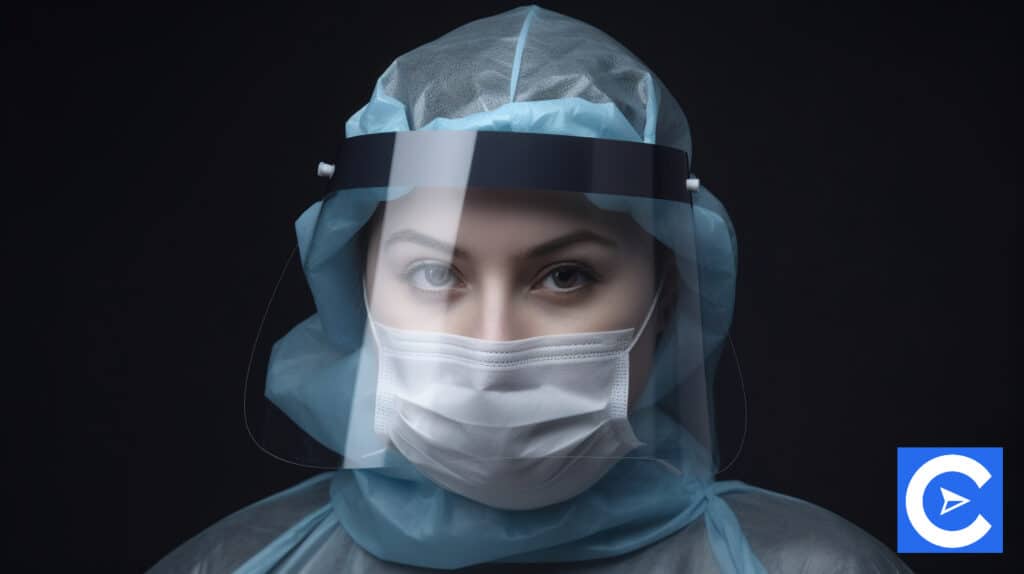 An Acute Nurse is an Advanced Practice Registered Nurse (APRN) providing care to patients in an acute care nursing setting.
An Acute Care Nurse Practitioner (ACNP) differs from a Primary Care Nurse Practitioner (PCNP).
Acute Care Nurses mainly focus on patients beyond 13 years suffering from chronic illness, trauma, or who just underwent a surgical process.
If your long-term career goal is to become an Advanced Practice Registered Nurse, but you don't know where to focus, this article is for you.
This guide sheds light on the duties of an Acute Care Nurse Practitioner and the steps to becoming one.
Acute Care Nurse Jobs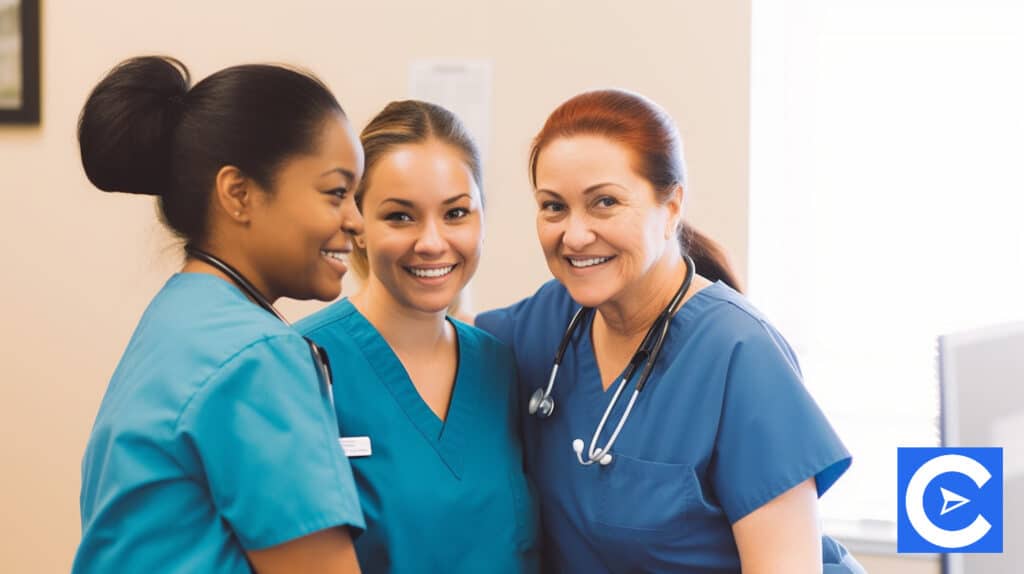 Acute Nurses care for patients with chronic conditions.
They usually follow ill patients from the hospital to the outpatient environment.
The specific roles of Acute Care Nurses include:
Development of treatment plans
Ordering and interpretation of tests
Prescription of medications
Enlightening patients and their families
Patient stabilization in critical care areas
Monitoring of patients with chronic medical conditions
Provision of patient management from admission through discharge
Collaborating with other health care providers to meet patient care needs
Performance of procedures such as wound debridement, lumbar puncture, incision & drainage, insertion of chest tubes, and splinting of injuries
How to Become an Acute Care Nurse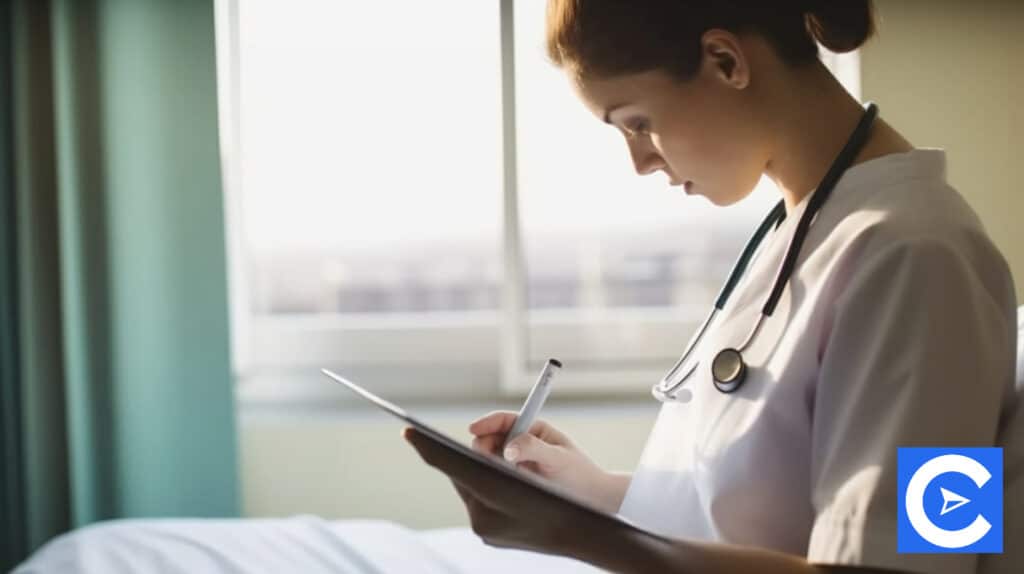 Follow the procedures below to become a distinguished Adult Acute Care Nurse:
Step 1: Acquire Your Nursing Degree
A Bachelor of Science in Nursing (BSN) is the minimum educational qualification for anyone aiming to be an ACNP.
Invariably, no institution will take an associate's degree in nursing (ADN) for their graduate nursing programs.
So, what's the way out if you have an ADN?
You can register for the ADN-BSN bridge program or an accredited online BSN program.
Ensure you meet the requirements for each before enrollment.
Also, the online version is ideal for distance education learners, while hands-on learning is for conventional learners.
The online learning option allows you to do part-time studies and work simultaneously.
Generally, the requirements for the online and bridge programs are a minimum of 30 hours of weekly work, an associate's degree, no past criminal history, and an unencumbered RN license.
Most nursing programs are structured to ensure proper assimilation.
You should complete a bridge or online program within 2 to 3 years.
If you want to be an Acute Care Nurse, earn your bachelor's degree quickly so that it doesn't delay your application for ACNP.
You can complete your BSN coursework within 4 years of full-time studies.
You must also pass the National Council Licensure Examination (NCLEX-RN).
Step 2: Complete Acute Care Nurse Practitioner Program
There are three options for pursuing your ACNP program.
They are:
Master of Science in Nursing Nurse Practitioner (MSN-NP)
It's one of the most common ways of becoming an ACNP.
If you already have a BSN, directly enroll in an MSN program and specialize in acute nursing.
A master's degree usually takes 1-2 years to complete.
Doctor of Nurse Practitioner (DNP)
You can earn a doctorate while aiming to become a nurse practitioner.
This higher degree is specifically suited for nurses who want to serve as researchers and academicians in the health care system.
The basic requirement for a DNP is a bachelor's degree, but some institutions may request an MSN too.
Post-Graduate Certificate
This option is for individuals with a graduate degree from other fields but who want to specialize in acute advanced nursing care.
Search for institutions offering post-graduate programs in NP to enroll directly.
Step 3: Ace the Certification Exam
The American Association of Critical-Care Nurses (AACN) issues certification to ACNPs.
The National Commission for Certifying Agencies (NCCA) has endorsed the AACN certification corporation tests.
To be eligible for this exam, you must have completed the Adult-Gerontology Acute Care Nurse Practitioner (AGACNP) program at a recognized nursing school.
You must also have an active and unencumbered RN license.
You must meet the clinical practice demands in the nursing accreditation and AACN guidelines.
Furthermore, the curriculum of the program must include:
Monitored clinical practice essential to the Adult-Gerontology Acute Care Nurse Practitioner (AGACNP) role
Professional, ethical, and legal roles of the ACNP
Medical, behavioral, nursing, and biological sciences relevant to ANCP practice, such as pharmacology, physical health assessment, and pathophysiology
In addition, the curriculum must meet the following standards:
The instructional track must have at least 500 monitored clinical hours
The monitored acute care experience must be relevant to the components of the AGACNP
The curriculum must align with the competencies of the AGACNP practice
The exam details include:
It's a computer-based test with 175 multiple choice questions, out of which 150 are scored
You must complete the test within 3:30 hours
AACN members pay $255, while non-members pay $360
The ACNPC-AG credential has a five-year duration, after which you'll need to renew it through any of the following options:
A—150 continuing education points and 1,000 hours of clinical experience
B—Exam, 25 pharma CE, and 1,000 hours of acute care experience
C—Exam and 150 continuing education points
Step 4: Apply for an APRN License
After passing the certification exam, you must apply for an APRN credential from your state nursing board.
You can hold many state board licenses, but you must meet each state board's certification and recertification requirements.
Hence, visit the website of your preferred state of practice to know their specific requirements.
Acute Care Certification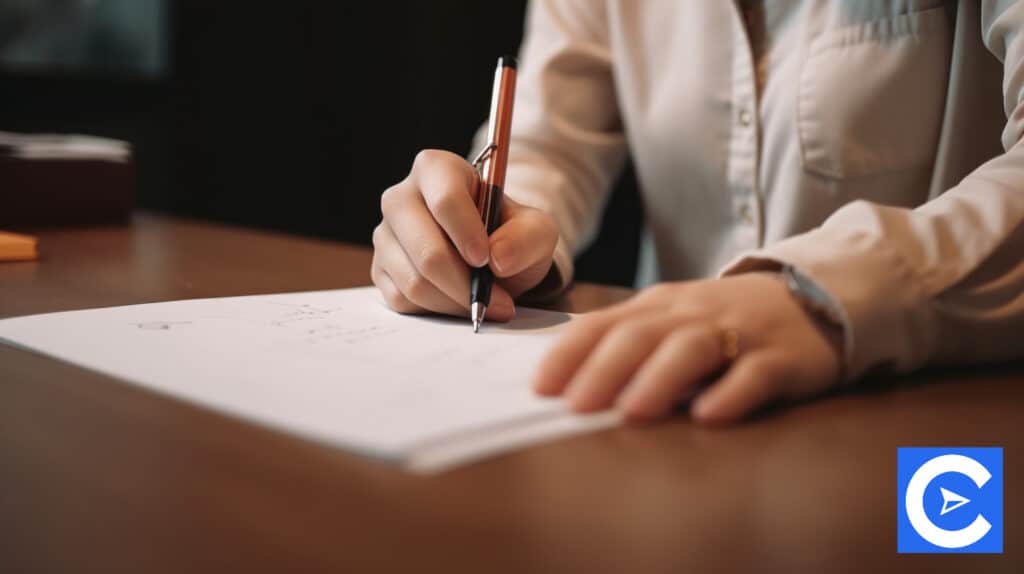 Apart from the ACNPC-AG that we discussed above, there are other equally good certifications for Acute Care Nurses.
If you don't know how to get acute care experience as a nurse, enroll in an accredited certification program.
Are you still confused about how to go about it?
Here's the answer!
Adult-Gerontology Acute Care Nurse Practitioner Certification (AGACNP-BC)
The American Nurses Credentialing Center (ANCC) is behind this certification.
You need a current and unencumbered RN license to participate in this program.
You must also have a Master's or Doctorate in an adult-gerontology acute care NP program with a minimum of 500 monitored hours in ACNP practice.
You must pass three graduate-level courses in advanced health assessment, advanced pharmacology, and advanced pathophysiology/physiology.
ANCC members pay $290 for this course, while non-members pay $395.
You'll need to renew your AGACNP-BC after every 5 years.
During this period, your RN license must be current and unencumbered and complete 75 CE hours, 25 of which must be in pharmacotherapeutics.
Complete at least one of the eight ANCC renewal components (quality improvement project, preceptor hours, professional service, academic credits, practice hours, assessment, research or publication, and evidence-based practice).
The renewal fee is between $275 and $375.
Emergency Nurse Practitioner (ENP)
The American Association of Nurse Practitioners Certification Board (AANPCB) issues this certification.
The eligibility requirements for this program include:
Completion of an emergency fellowship program;
Or completion of a post-graduate NP program or an accredited academic emergency care graduate;
Or record 2,000 emergency care clinical practice hours as an NP, 100 hours of CE credits, and 30 CE credits in emergency-relevant procedural skills
The registration fee is between $240 and $365.
You'll renew the credential after 5 years.
You need an active ENP certification for the renewal.
You must also record at least 100 hours of continuing education in relevant advanced practice emergency care areas, including 25 CE in advanced practice pharmacology.
You need 1,000 hours of clinical experience in emergency NP within the last 5 years.
Certified Pediatric Nurse Practitioner—Acute Care (CPNP-AC)
The Pediatric Nursing Certification Board (PNCB) is the brains behind the CPNP-AC.
A part of the eligibility criteria for this program is a current and active registered nursing license.
Further, you must have completed an MSN or DNP in pediatric nursing or a dual acute care program.
The examination fee is $385, including a non-refundable registration fee of $130.
However, you must renew this certification annually.
For the recertification, your RN license must be active and current.
You must also record 15 contact hours annually and 15 hours of pediatric pharmacology in 7 years.
Complete four modules of PNCB Pediatrics Updates in 7 years.
The recertification fees vary.
Acute Care Nurse Salary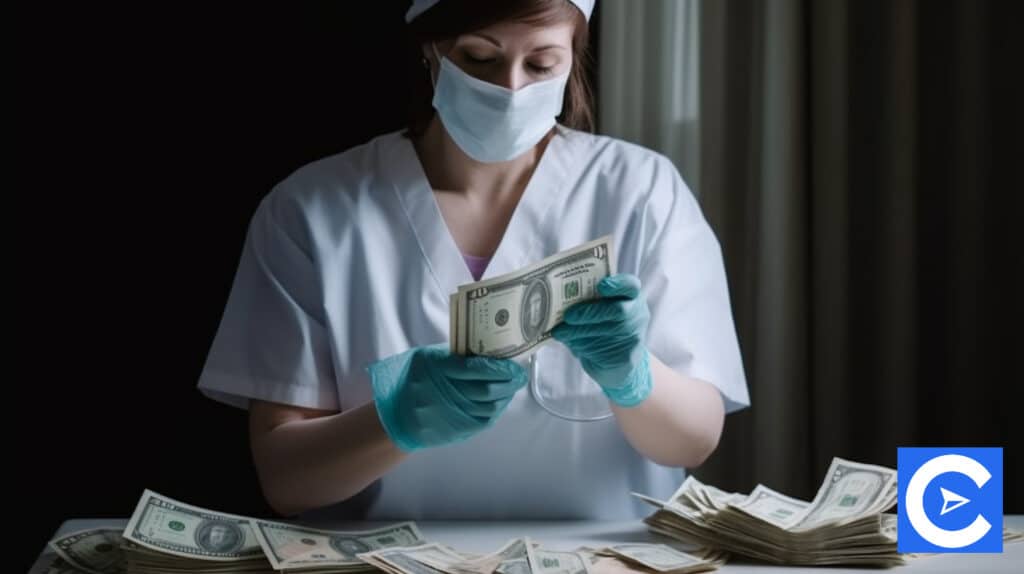 According to the Bureau of Labor Statistics, the 2019 average wage for Nurse Practitioners was $115,800, although the BLS wasn't specific about the types of Nurse Practitioners.
But Glassdoor was more specific by reporting $110,076 average annual earnings for Acute Care NPs.
When scouting for jobs, ensure your Acute Care Nurse resume is rich and well-structured to help you get the right job without much effort.
Also, reflect on different factors such as retirement benefits, local cost of living, tuition reimbursement plans, and total benefits package before accepting a job offer.
A well-certified Acute Care NP will get job offers within a twinkle of an eye!
According to the BLS, the top five states with the highest CRNP job concentrations are Mississippi, Tennessee, Maine, Kansas, and Alabama.
However, as at May 2019, the top paying states for NPs were California ($138,660), Washington ($126,960), Hawaii ($124,000), New Jersey ($123,810), and Minnesota ($122,850).
This information has given you a clue about where to search for Nurse Practitioner roles.
Acute Care Nursing Setting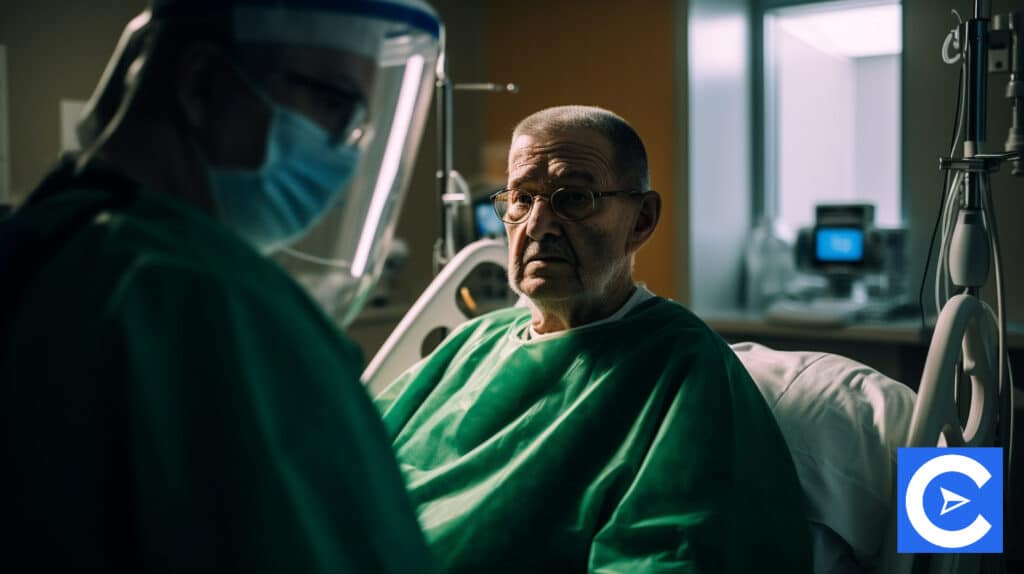 Let's explain the acute care setting meaning in this section first.
The acute care setting is the environment where an Acute Care RN operates.
Acute patient care is highly delicate and cerebral; thus, you should do it in the right atmosphere.
Acute Care Nurses work in various settings such as emergency rooms, urgent care clinics, operating rooms, trauma units, intensive care units, medical/surgical units, and sub-acute units.
They're also involved in inpatient and outpatient subspecialty practices such as interventional radiology, cardiothoracic surgery, cardiology, oncology, neurology, and pulmonology.
You may also work in other acute healthcare facilities such as skilled nursing or nursing homes.
Job Outlook for Acute Care NP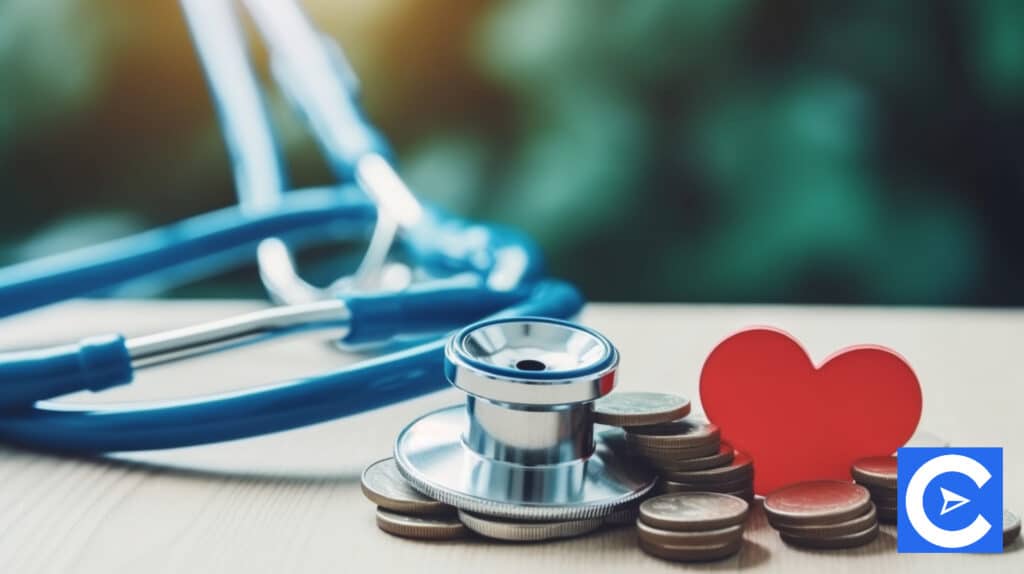 Apart from the impressive salary, you also deserve to know what the future holds for this nursing specialty.
Fortunately, the Bureau of Labor Statistics (BLS) has predicted a positive career outlook in acute care nursing.
The BLS projected a 28% growth for this specialty.
In the same vein, the National Center for Workforce Analysis (NCHWA) estimated a 20,000 shortfall for Primary Care Physicians by 2025.
Acute Care RNs will fill the void.
The nurse practitioner career is growing because they work independently of physicians.
According to the 2019 rankings by the US News & World Report, NP is the 5th best job in health care.
Conclusion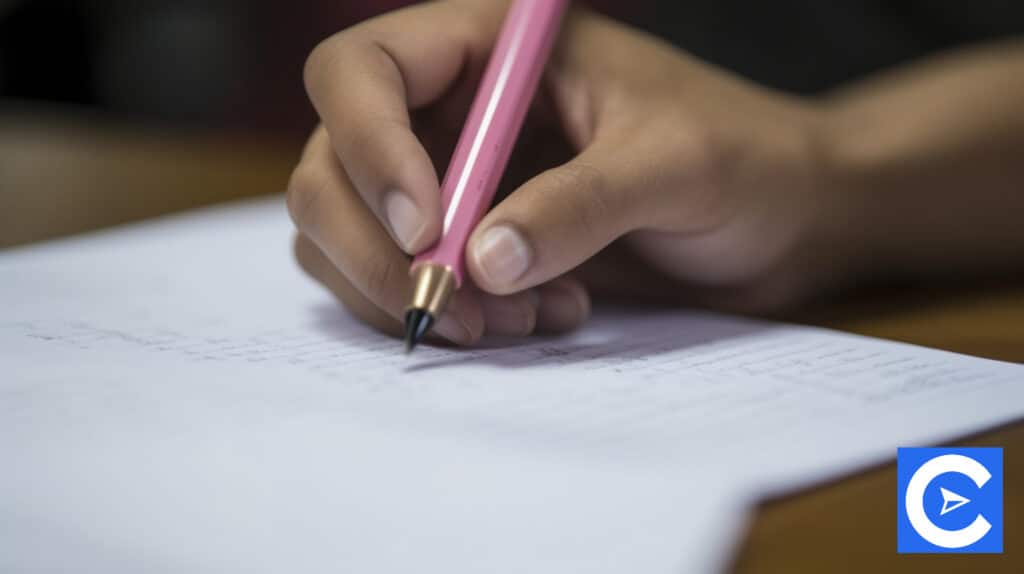 We didn't just define acute care nursing in this piece; we also highlighted ways to become one.
This nursing specialty helps with interventions in chronic medical conditions.
Other related NP specialties that help with critical cases are Oncology and Neonatal nursing.
We also highlighted Acute Care Nurse' salaries to help you make informed financial decisions.
Financial decision-making can affect an NP's job satisfaction level.
However, acute care nursing is a blossoming field, and you can throw in your hat without fear because the predictions for the future are purely positive!
If it's your passion, then success awaits you in this field!
FAQs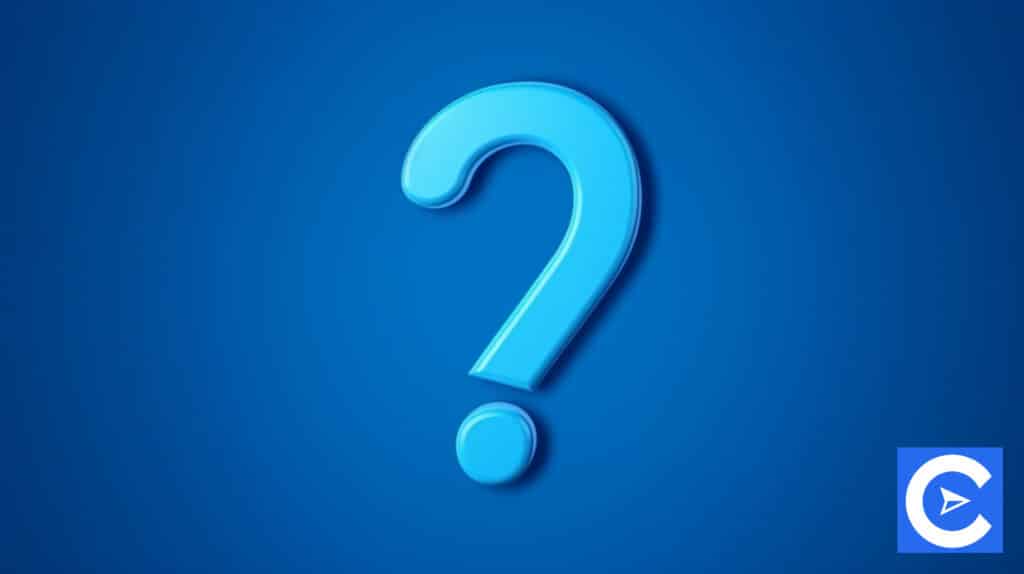 What is a Critical Care Nurse?
A Critical Care Nurse is a healthcare provider that liaises with doctors and other physicians to monitor, assess, and treat critically ill patients.A Critical Care Nurse also offers basic patient care. They work in emergency units, trauma centers, operating rooms, and other healthcare settings.
How long does it take to become an Acute Care Nurse?
Acute care nursing programs take 2-3 years to complete. However, you must have completed your nursing degree(s) and passed your RN licensure exam before enrolling in the acute care nursing program. The programs are exclusively meant for Nurse Practitioners that want to advance their careers.
Why are Acute Care Nurses important?
Acute Care NPs are essential because they diagnose and treat critically ill individuals. They ensure timely interventions in highly-sensitive issues. An Acute Care Nurse must be vigilant and responsive due to the delicate nature of their work. They're indispensable in an emergency. 
What do Critical Care Nurses do?
They help doctors and physicians with bedside procedures, initiate follow-up care, prescribe medications, enlighten patients, and collaborate with discharge planners for adequate follow-up of stabilized patients. They also monitor and track the progress of hospitalized patients. They administer conscious sedation, wound debridement, and splint injuries.
What is acute care nursing experience?
It entails undergoing the prerequisite practical training sessions that will make you fit into any given acute care nursing role perfectly. It entails the clinical hours and practices you partake in during your certification program or for certification renewal. You garner experience in acute care or hospital settings.
References