Hello everyone!
Welcome to our exciting and comprehensive article on Dermatology Nurses.
After reading this article from the beginning to the end, we guarantee that you'll understand the definition, duties, responsibilities, and requirements for becoming a Dermatology Nurse.
In particular, we will focus on these core topics:
What is a Dermatology Nurse?
How to Become a Dermatology Nurse
Duties and responsibilities of a Dermatology RN
Dermatology RNs are specialized healthcare practitioners that provide various dermatological services to patients.
Let's get down to it!
Introduction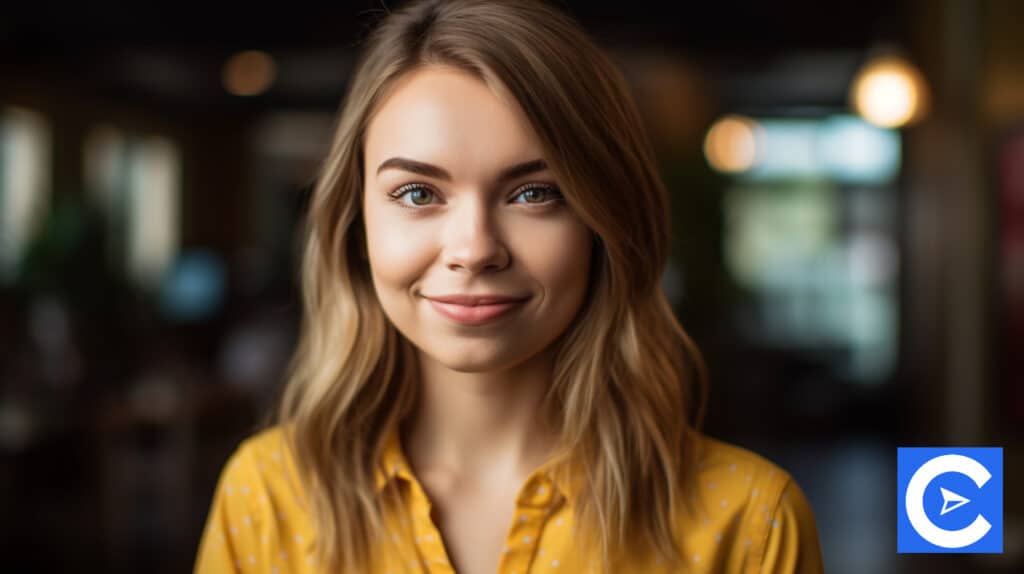 A Dermatology Nurse usually works directly under Plastic Surgeons, Dermatologists, Burn Specialists, and other skin experts helping treat patients' skin conditions.
Typical duties of a Dermatology RN include performing skin assessments, skin procedures, and charting patient medical information.
Dermatology Nurses often work in skin clinics, hospital burns departments, spas, dermatologists, and plastic surgeons' offices.
What is a Dermatology Nurse?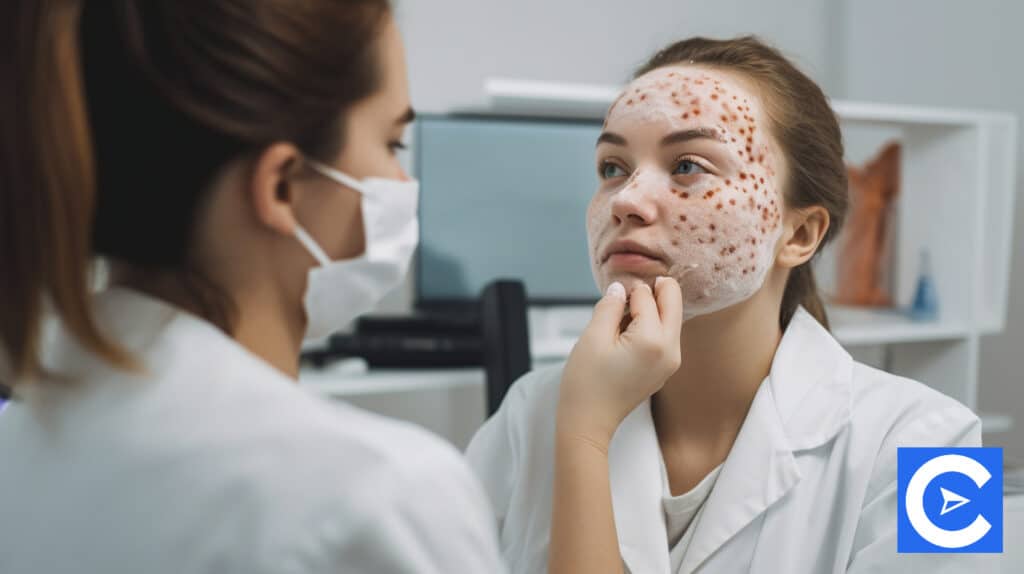 A Dermatology Nurse is a highly trained and skilled Nurse specializing in providing high-quality nursing services to patients suffering from skin diseases and disorders.
Dermatology RNs are responsible for evaluating, assessing, and treating skin diseases and conditions as part of a bigger dermatological team.
Working as a Dermatology RN requires you to possess in-depth and comprehensive nursing training plus further knowledge on treatment and care of the skin.
Dermatology Nurses often work with burn victims and patients with skin cancer, acne, eczema, and psoriasis, among other skin conditions.
Dermatology RN certification and educational requirements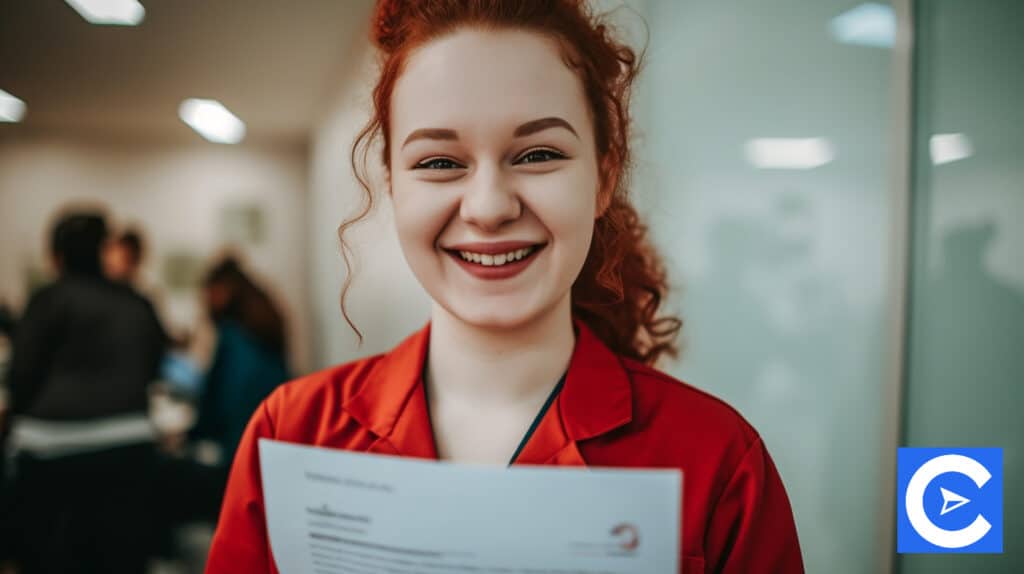 Like any other Specialized Nurse, Dermatology RNs need to satisfy stringent educational and certification requirements to operate.
To work as a Skincare Nurse, you need:
Nursing degree
The two main nursing degrees include a BSN and ADN.
A Dermatology Nurse Practitioner (NP) and other Advanced Practice Skin Nurses may require a Masters of Science in Nursing (MSN) or a Doctor of Nursing Practice (DNP) degree.
Dermatology Nurse certification requirement
All Dermatology nursing service providers must hold a valid RN license in their respective states.
Earning the RN license requires a Derm Nurse to pass the national NCLEX RN licensure exam.
Consider earning the Dermatology and Advanced Nurse certification from the Dermatology Nurses Association.
To become Dermatology Nurse certified, you need to pass a four-hour, 175 multiple choice test that examines your training on patient care, drug administration, and patient evaluation.
The Dermatology Certified Nurse Practitioner designation requires you to pass a four-hour, 175 multiple-choice test on research data analysis, correct diagnosis, and patient care.
These certification requirements are optional but help improve your professional portfolio.
How to Become a Dermatology Nurse?
Working as a Dermatology Nurse requires advanced training and experience in skin matters.
Often Dermatology Nurses hold an Associate Degree in Nursing (ADN) or a Bachelor of Science in Nursing (BSN) from licensed nursing training centers,
Additionally, Dermatology RNs usually boast several years of experience in the Dermatology profession.
Step by step guide to Becoming a Dermatology Nurse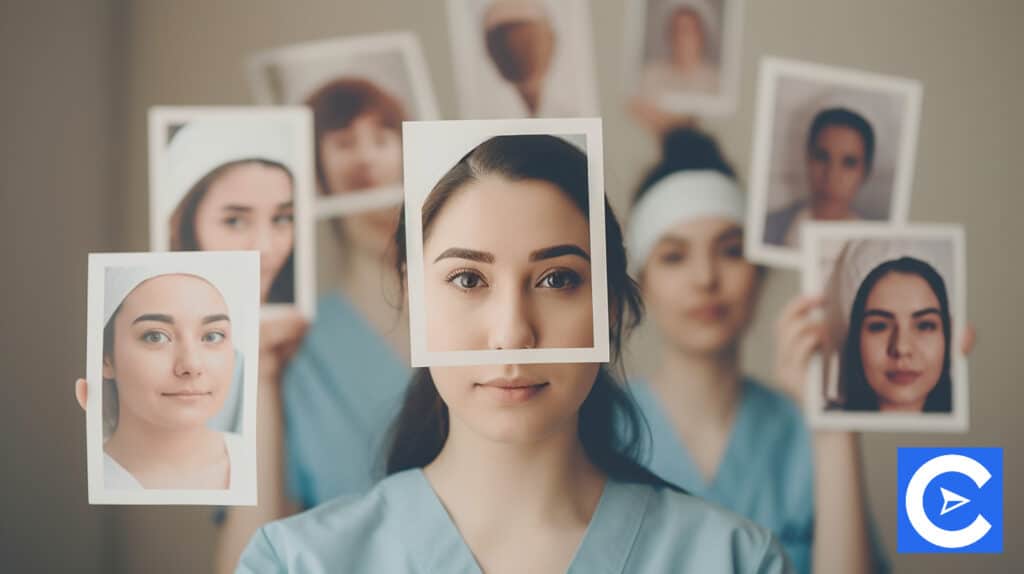 Here is a typical journey to becoming a Dermatology RN:
1. Earn a nursing degree
Since Dermatology RNs are highly trained, the first educational requirement is to attain a nursing degree.
The typical skincare nursing degrees include a two-year Associate Degree in Nursing or a four-year Bachelor of Science in Nursing (BSN) degree.
Please note that most employers prefer a BSN to an ADN degree since the BSN contains much more comprehensive nursing training.
2. Earn a nursing license
All Dermatology Nurses must earn the Registered Nurse (RN) designation by passing the NCLEX RN licensure exam.
The National Council Licensure Exam (NCLEX RN) is a competency-based national exam that validates the skills and training of an RN.
Passing the NCLEX RN allows the RN to be:
Appear in their state's board of nursing registry
Operate professionally in their licensing state
3. Gain experience
Employers prefer to work with Skin Nurses who boast at least two years or 2000 hours of hands-on skincare nursing experience.
You can gain professional skincare experience from a plastic surgeon's office, cosmetic clinic, or a hospital's burn unit.
Gaining Dermatology experience is vital in improving skin nurses' skill sets and service delivery.
4. Earn professional licensing
The Dermatology Nursing Certification from the Dermatology Nurses Association is an optional certification that a Skincare Nurse can pursue.
Earning the Dermatology Nursing Certification improves a Nurse's competitive edge and bargaining power when applying for Dermatology Nurse jobs.
What does a Dermatology Nurse do?
Read on for the answer to this question and much more.
Dermatologist Nurse roles and responsibilities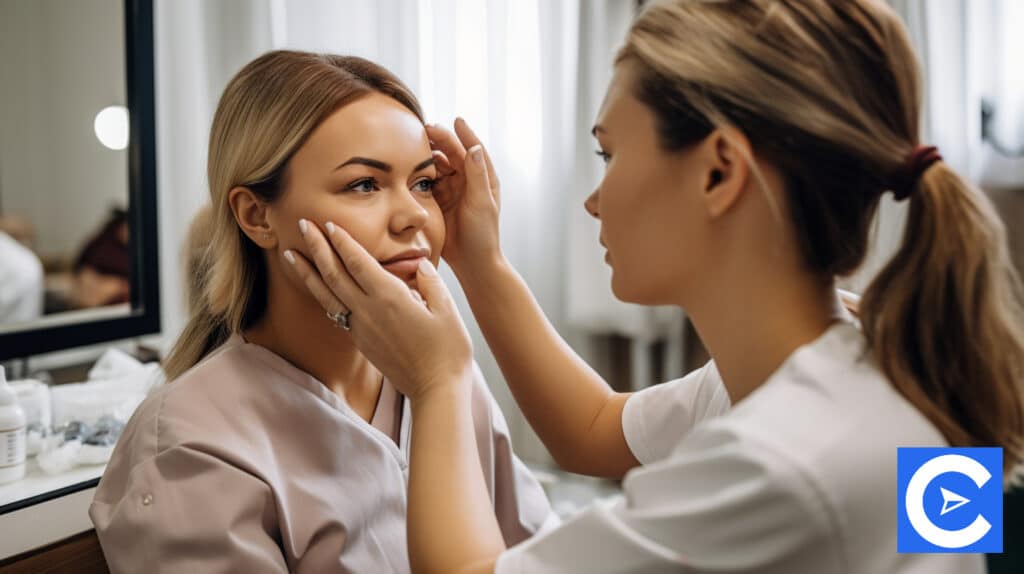 The job description of a Nurse Dermatologist varies depending on the dermatology practice, nursing education, and experience level.
Nurse Dermatologists provide a crucial service in treating and maintaining the health and integrity of the skin, which is the body's largest organ.
Here are a few roles and responsibilities of a Skin Nurse:
1. Perform skin assessments
A Dermatology Registered Nurse performs comprehensive skin assessments to identify the nature and severity of a patient's skin condition.
Skin Nurses typically perform a physical examination that includes palpation and visual skin inspection.
Visual inspection includes checking for skin moisture, temperature, color, texture, turgor, and integrity.
By palpitating their fingernails, the Derm Nurse also checks for skin lesions, scar tissue, tumors, and other abnormal masses on the skin.
Skin RNs often use the following apparatus to perform skin tests:
Penlights
Percussion hammers
Otoscopes
Speculum
Thermometers
Tuning forks
2. Assist Dermatologists in performing skin procedures
Skin Nurses working in burn units, dermatology clinics, and other skin treatment facilities actively participate in skin procedures.
Standard cosmetic dermatology skin procedures that Dermatology RNs perform include:
Chemical peels
Microdermabrasion
Dermal fillers
Laser skin resurfacing
Botox injections
Other skin procedures that Derm Nurses perform include:
Skin biopsy
Cryosurgery
Topical chemotherapy
Photodynamic therapy
Electrodesiccation
Curettage
3. Charting the patient's medical history
Charting a patient medical record is a core duty for Derm Nurses that allows the healthcare team prepares and develop robust patient healthcare plans.
Dermatology RNs usually record vital patient information, including the patient's data (name, age, sex), medications, vitals, medical procedures, test results, progress reports, and diagnoses.
4. Perform medical care
Skin Nurses are responsible for providing comprehensive patient care to pre and post-operative patients.
Typical pre and post-operative duties for a Nurse in Dermatology include"
Helping patients fill out paperwork
Monitoring patient vitals before, during, and after medical procedures
Assisting the surgeons during medical proc
Performing physical exams on the patients
Providing vital patient education, especially on post-operative care
Charting patient's medical data
5. Patient sensitization and education
Dermatology RNs are responsible for providing valuable and current skincare education to patients, including information on post-operative care and general skin procedures.
These specialized Skin Nurses bank on their skincare nursing training and experience to advise on the pros and cons of general dermatology and cosmetic procedures.
6. Perform skin tests
Derm Nurses are responsible for safely collecting and delivering skin samples to testing laboratories.
Additionally, the Dermatology RN is also responsible for recording and explaining the lab results to patients.
Skin testing is an integral part of the skin treatment process that helps healthcare teams quickly identify the patient's skin condition and the best treatment regime available.
Qualities of a Successful Dermatology Nurse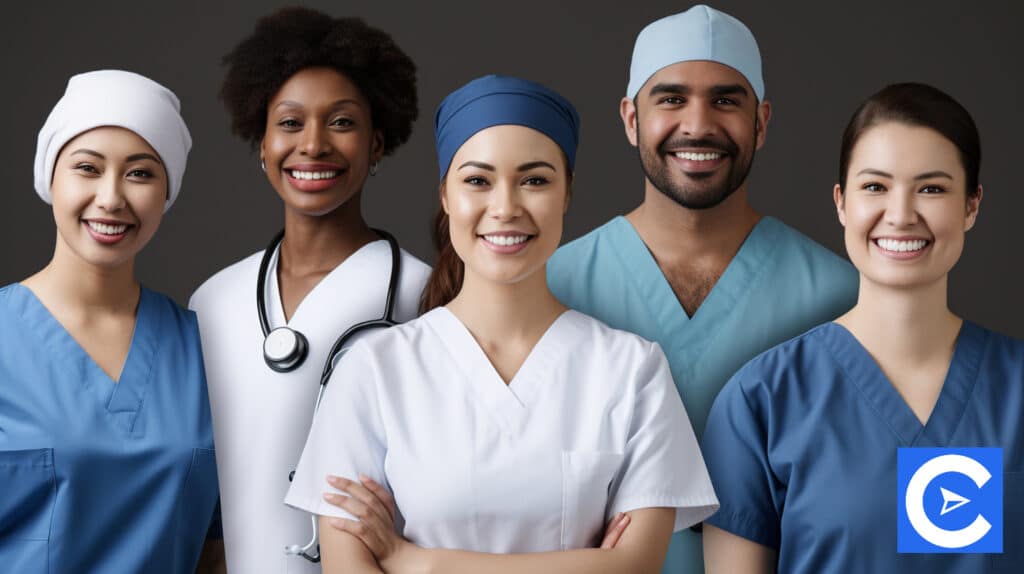 Successful Skin Care Nurses often possess unique characteristics and features that help them excel in this dynamic nursing profession.
Most Dermatology RN job postings will often cite the following qualities for their preferred Derm Nurse candidates:
1. Excellent communication skills
Most jobs in Dermatology require a face-to-face interaction between the Derm Nurse and patients.
Dermatology Nurses require strong verbal and written communication skills to carry out their duties effectively.
The importance of solid communication skills include:
Calm patients down
Record patient information
Resolve conflict with patients or coworkers
Reduce confusion
Help in health care planning and decision making
Improve workplace efficiency
2. Attention to detail
The Dermatology practice is a specialized field that leaves very little room for error.
Dermatological errors may cause severe medical conditions like skin scarring, anesthesia complication, fluid build-up, infection, or blood clots.
Dermatology Registered Nurses need to exercise high levels of attention when performing procedures, dispensing medication, and collecting important patient information.
Skin Nurses practice attention to detail by taking comprehensive notes during consultations, following prescribed treatment plans, and adhering to the nursing code of conduct.
3. Problem-solving skills
A practical Dermatology Nurse must possess the ability to foresee and solve their patient's problems quickly.
Derm Nurses use critical thinking to identify multiple solutions and formulate effective patient care plans.
Problem-solving skills allow Skincare Nurses:
Formulate the most efficient nursing care plans
Brainstorm cost-effective medical solutions
Provide safe medical care
Amicably solve issues between team members
4. Empathy
Empathy and compassion are fundamental skills for a Skincare Nurse.
Dermatology Nurses often deal with patients with low self-esteem, and having an empathetic Nurse goes a long way in raising the patient's self-esteem.
A Dermatology RN can practice empathy by:
Being polite to the patient
Seeking the patient's permission
Using a soft and respectful tone
Use of visual cues (nodding) when speaking to patients
5. Hard work and dedication
Derm Nurses need to be hardworking since they must stand for long hours, especially Dermatology RNs in full-time hospital employment.
Skin Nurses working in burn units and emergency departments often need to work more than 12-hour shifts.
Dedication is another essential skill that Skin Nurses require.
Only dedicated Nurses can persevere the harsh and often demanding life of a Skincare Nurse, especially in high-activity skin departments.
6. Teamwork
Dermatology RNs often work in healthcare teams to provide dermatological services.
To be successful, Skincare Nurses require excellent interpersonal and teamwork skills.
Teamwork skills:
Reduce medical errors
Increases productivity
Improves patient satisfaction
Provides accountability
Help resolve conflicts faster
Benefits of Working as a Dermatology Nurse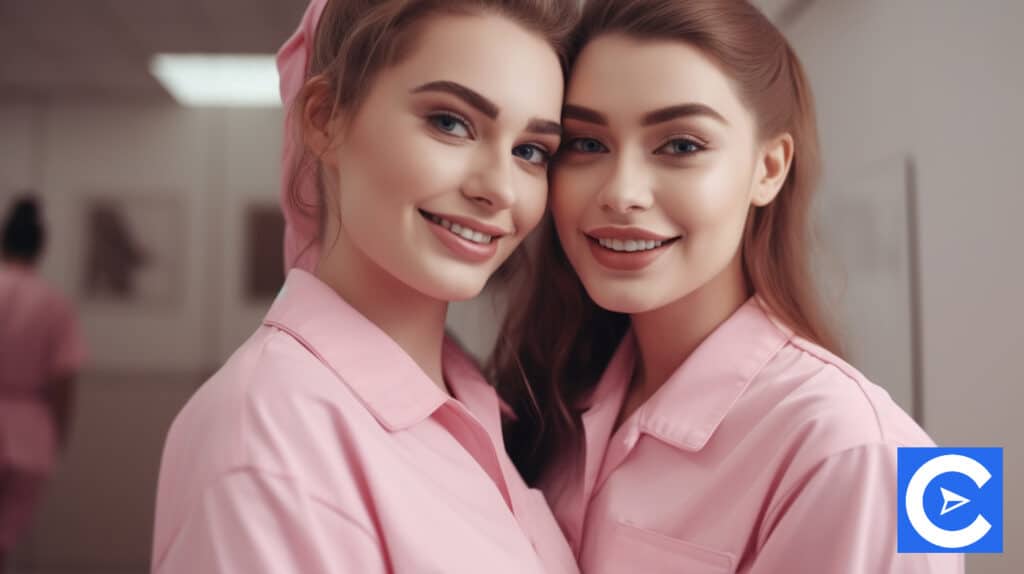 Are you passionate about helping people and bringing back their self-esteem?
Consider taking up careers in Dermatology if you wish to enjoy high salaries and a stable working environment.
Here are a few benefits of working as a Derm Nurse:
1. Stable working conditions
Dermatology Registered Nurses enjoy high levels of job stability.
The Dermatology practice allows Skin Nurses to work regular hours with low-stress levels and predictable duties.
The dermatology nursing profession is perfect for people who can't handle high-pressure and fast-paced jobs.
2. High dermatology rn salary
Dermatology RNs earn higher salaries than most other types of Registered Nurses.
According to estimates from top salary sites, dermatology RNs make as much as twice or thrice as regular RNs in the same period.
And even though different salary sites report different RN dermatology salaries, most of the quoted Derm Nurse salaries are above the BLS average.
3. High job satisfaction
Derm Nurses derive a high level of job satisfaction from their services since most of their patients are often depressed or have low self-esteem due to their skin conditions.
Through modern-day technology, high nursing training, and nursing experience, Dermatology RNs can now treat skin conditions that were impossible to treat before.
Most Skin Nurses tout the ability ot treat their patient's skin conditions and improve their self-esteem as one of the biggest motivations for working as Skin Nurses.
If you need a job with high satisfaction, consider working in a dermatology-related career.
4. Low-stress job
Working as a Dermatology RN is a low-pressure job as you rarely deal with life-threatening situations, unlike other nursing specialties.
The low-stress environment allows Derm Nurses to provide high-quality nursing care to patients.
You can also consider specializing in other dermatology-related careers like dermatology assistant or sales representative, which also have low-stress levels.
5. Excellent work-life balance
Skin Nurses have excellent work-life balance, unlike other RNs in different nursing disciplines.
Some of the reasons for the tremendous work-life balance include:
Predictable hours
High job satisfaction
Predictable duties
Manageable workload
Above-average salary
High job security.
Read on to understand the future projection of the dermatology nursing profession.
Dermatology RN job outlook
According to the 2020 BLS report, the nursing sector will grow by 9% between 2020 and 2030.
The Nurse journal predicts that the RN career will grow by 7% between 2019 and 2029
The main reasons for the expected growth in the dermatology nursing career include:
Increase in skin diseases, especially skin cancer
Technical advancement in the cosmetic dermatology field
Increasing emphasis on preventive skin care procedures
Improved skin care education
Improved RN dermatology salaries
The growth in the dermatology nursing career translates to more and better-paying jobs for Dermatology RNs.
Dermatology Nurse scope of practice
According to the Dermatology Nurses Association (DNA), Dermatology RNs are Specialist Nurses responsible for assessing, testing, and treating various skin conditions and diseases.
Dermatology Nurses offer both general and specialized dermatological services in different settings.
Skincare Nurses often work in hospitals, burn units, skin clinics, spas, cosmetic dermatologist clinics, dermatologists, and plastic surgeons' offices.
Dermatology RNs often take at least two to four years of nursing education from accredited nursing training centers.
Additionally, Skin Nurses need at least two years or two thousand hours of dermatology experience together with NCLEX RN certification to work professionally as Skin Nurses.
Conclusion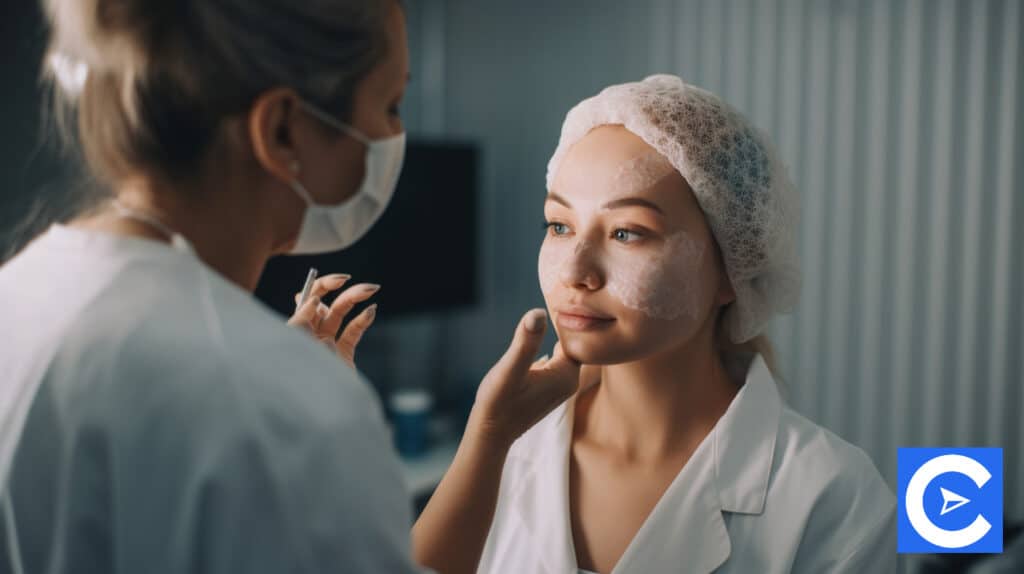 Working as a Dermatology RN is a rewarding career with great pay, excellent working conditions, high job satisfaction, and an outstanding work-life balance.
The dermatology nursing career growth is due to increased skin issues and advancements in skin technology.
You will need to attend nursing school, pass the required certification exam and gain the requisite experience before working professionally as a Skin Nurse.
There are several other dermatology-related careers that you can pursue, including taking advanced training to work as a Dermatology NP.
We hope that this comprehensive guide has answered all your questions concerning dermatology nursing.
Please continue reading for in-depth answers to our reader's frequently asked questions.
Good luck.
FAQs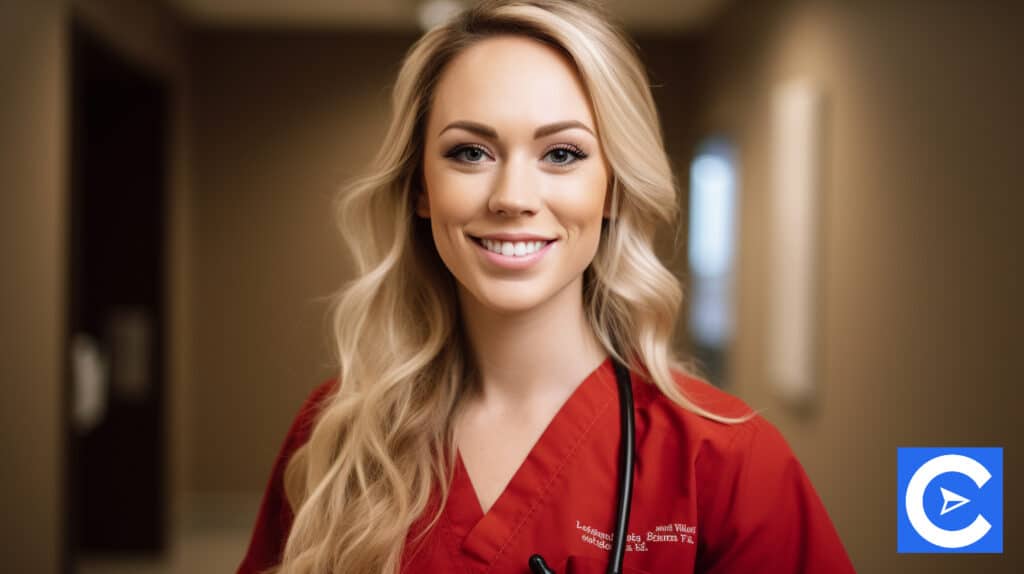 Is Dermatology nursing stressful?
Typical dermatology RN duties include:
– Perform skin examinations
– Record patient's test results and medical history
– Perform medical procedures (chemical peels and microdermabrasion)
– Provide pre and post-operative patient care
– Collect samples and perform tests
– Provide skincare education and training
– Perform patient intake and discharge
How much does a Dermatology Nurse make?
The average Dermatology Nurse's salary depends on location, education, experience, and dermatology practice. Here are some Nurse Dermatology salaries:
– Comparably.com – $91153 p.a (San Francisco $137673)
– Zippia, com – $100346 p.a
– Ziprecruiter.com – $80862 p.a
– Glassdoor.com – $108660 p.a
– Salary.com – $50755 p.a
Can a Nurse study Dermatology?
Nursing Dermatology is a popular and fast-growing nursing specialty currently embraced by over 5000 RNs in the US. Nurses interested in this nursing career need to enroll in an accredited nursing training course, pass the NCLEX RN certification exam, gain experience and earn dermatology nursing certification.
What's the difference between a Dermatology Nurse and an NP?
The main differences between dermatology RN and NP include:
– Nursing education 
Nursing RN holds ADN or BSN degrees, while nursing NP have MSN degree
– Scope of practice
Nursing RNs are responsible for direct patient care under dermatologist supervision, while dermatology NPs formulate policies and perform specialized nursing duties.
What are the steps to becoming a Dermatology RN?
To become a Skin Nurse, you need to:
– Enroll in an accredited ADN or BSN nursing program
– Successfully finish the nursing education
– Pass the NCLEX RN exam to be certified as a Registered Nurse
– Gain relevant skincare nursing experience
– Earn Dermatologist RN certification from the Dermatological Nurses Association
Is Dermatology nursing for men or women?
Both men and women perform dermatology nursing roles. According to zippi.com, women account for 92.9% of all Skin Nurses, while men account for 7.1%. The high percentage of women in the Cosmetic Dermatology field is normal, considering that women are more interested in beauty matters.
How much does a Cosmetic Dermatologist earn?
Cosmetic dermatology is one of the highest-paying nursing specialties in the US. On average Cosmetic Dermatologists earn the following salaries:
– Comparably.com – $307172 p.a
– Ziprecruiter.com – $168778 p.a
– Chron.com – $257550 p.a
– Payscale.com – $244553 p.a
– Talent.com – $200432 p.a
Where do Skin Nurses work?
Dermatology registered nurses work in different settings offering various skincare treatments and procedures. Skin Nurses typically work in:
– Skin clinic
– Health spas
– Plastic surgeon's offices
– Burn centers
– Hospital dermatology departments
– Infusion clinics
– Private dermatology practice
– Cosmetic dermatologist practice
– Skin cancer centers
References