Hey everyone, Welcome to yet another comprehensive Nursing guide!
In this guide on Obstetrics (OB) Nurses, we'll discuss what an OB Nurse is and what their work entails.
Furthermore, we'll look into what it takes to become an OB Nurse and explore the aspects of the career that make it worthy of pursuing and that may align with your interests and goals.
After reading this guide, you'll be able to consider if this is the Nursing specialty for you.
What does an OB Nurse do?
What is the OB Nurse job description?
Where do OB Nurses work?
How long does it take to become an OB Nurse?
In addition, you'll learn more about the profession, which is especially helpful when you or someone you may know will encounter an OB Nurse and need to know what to expect from them.
Let's get started immediately!
What does an OB Nurse do?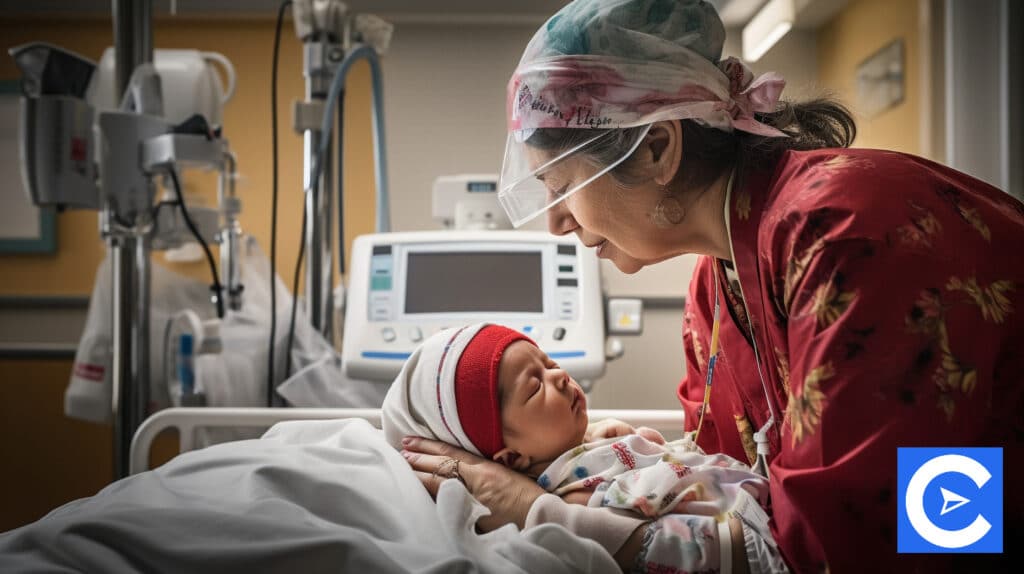 An Obstetrics Nurse is a Registered Nurse specializing in providing care to pregnant female patients.
They offer medical assistance to pregnant patients from pregnancy until a patient gives birth and even during their early stages of motherhood.
Hence, OB Nurses are critical to a woman's care needs during pregnancy.
Although an OB Nurse's typical role is to provide integral support to female patients during pregnancy, they may also provide assistance concerning reproductive health for females in their puberty stage and to females experiencing menopause.
Hence, OB Nurses are commonly referred to as Obstetric and Gynecology Nurses (OB-GYN Nurses).
With that said, let's explore their job responsibilities in detail in the next section.
What is the OB Nurse job description?
Typically the work setting where OB Nurses work influences an OB Nurses duties.
Additionally, their duties will depend on whether the facility prefers its OB Nurses to perform more Obstetric duties, Gynecology duties, or both.
Due to this, we've decided to split the OB Nurse roles below into gynecology-related responsibilities and Obstetric related responsibilities.
Obstetric duties
Ensure pregnant women are healthy
Administer prenatal screenings and other primary examinations, such as checking vital signs
Provide females with postpartum education
Assist obstetricians in preparing expectant mothers with their pregnancy journeys and childbirth
Help new mothers with knowledge surrounding infant nutrition and breastfeeding
Perform abdominal ultrasounds and pelvic exams
Participate in the delivery process alongside other members of the medical team
Care for females during labor and monitoring the fetal
Diagnose and treat any abnormalities in the fetus
Gynecology duties
Helping patients become informed about their birth control options and other prevention procedures
Administering Gynecology exams on patients
Provide education on fertility treatments and sexual health
Administer care to patients infected with sexually transmitted diseases
Administer mammograms to identify breast cancer early
Obtain the medical histories of patients to help in creating a care plan
In essence, an OB Nurse's role encompasses assisting, preparing, examining, educating, and treating women from before they conceive to when they are well into the early stages of motherhood.
For many OB Nurses, part of their role involves dealing with females' sexual health and hormonal issues.
With the OB Nurse responsibilities covered, let's explore where OB Nurses work next.
Where do OB Nurses work?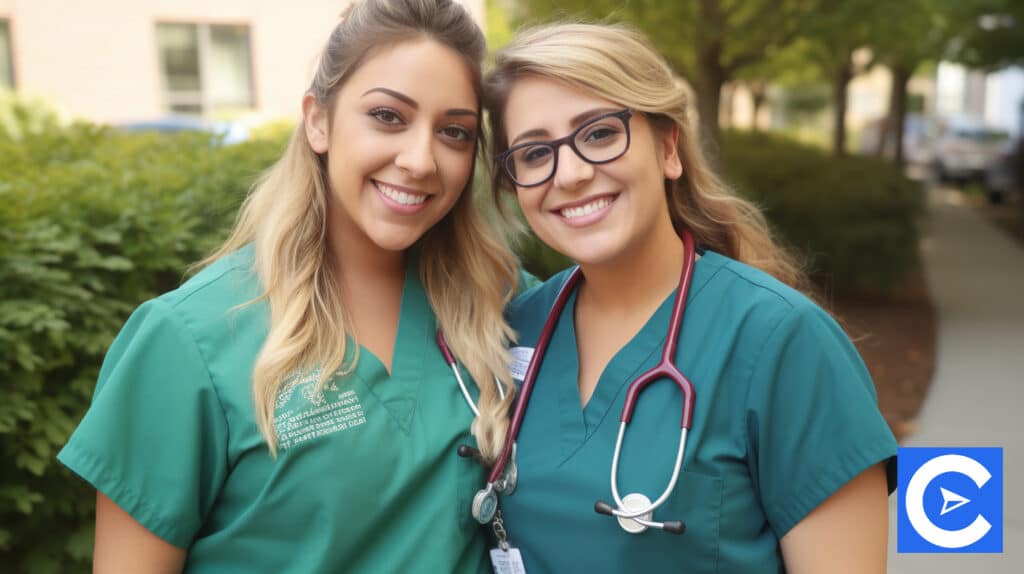 There are several healthcare settings in which OB Nurses can work:
Birthing Centers
Community Clinics
Midwife practices
Physician's office
Maternity wards in hospitals
Family planning centers
Obstetrics and Gynecology offices
The US Army
Labor and delivery departments in Medical centers
Urgent care clinics
These are the general environments where you will find OB Nurses.
However, OB Nurses can be found anywhere that women may need obstetric care.
How long does it take to become an OB Nurse?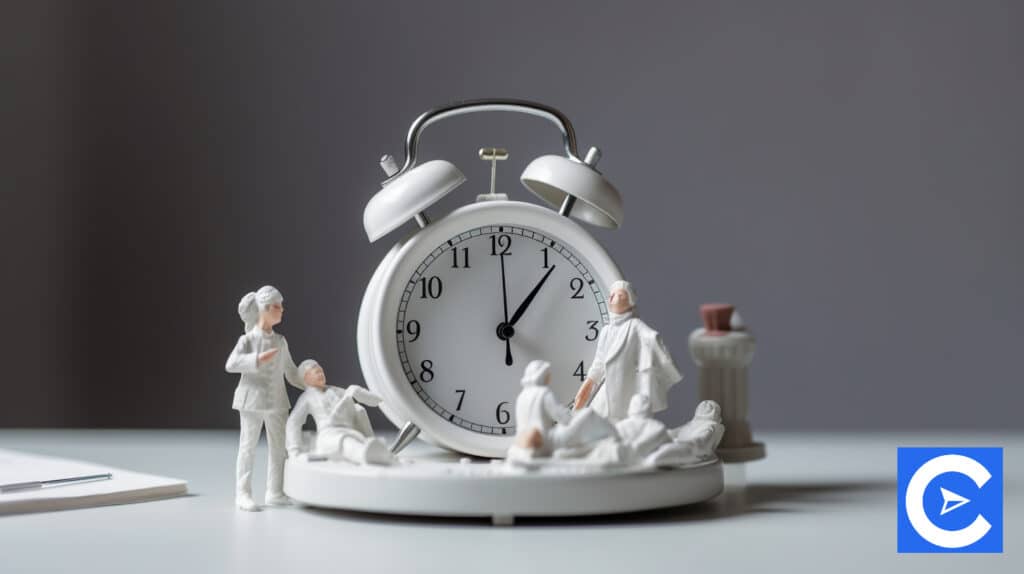 Trying to pursue a career is not always easy – and we sometimes don't end up completing it in the timeframe we expect.
Despite this, you should have an estimated timeframe for getting into a career to help you stay focused and on track.
Concerning OB Nurses, it typically takes 3 to 6 years to become an RN and then specialize in Obstetrics.
The factors that add up to the years include a Nursing education, which typically takes 2 – 4 years.
Concerning Nursing programs, should you choose to obtain an Associate Degree in Nursing (ADN), it typically takes 1-2 years to complete.
However, if you decide to get a Bachelor of Science in Nursing (BSN), it could take two and four years to complete.
Then, you need to consider the period it takes to study for, register, and then take the NCLEX-RN examination and obtain your RN licensure.
Then, you will have to spend many years gaining experience for your desired role.
You would have to get at least two years of work experience in an OB-GYN work setting.
Once you've got experience, you can gain certification as an OB-GYN Nurse from the National Certification Corporation (NCC) and begin practicing full-time.
Do OB Nurses need certification?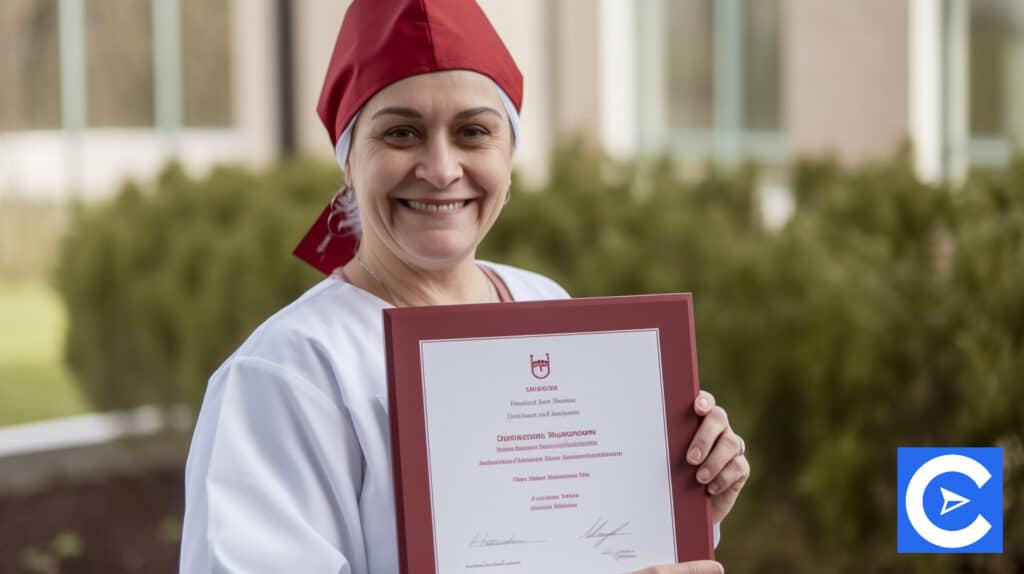 Although obtaining a certification isn't mandatory, it's almost become the order of the day.
This is because getting a certificate in Obstetrics validates your expertise to your employer.
Furthermore, a certified OB Nurse can generally administer quality healthcare to females.
And with the ability to help quality services, a certified OB Nurse will potentially earn higher.
So, if the benefits of obtaining certification sound all good to you, here a some of the common OB Nurse certifications to look into getting:
Neonatal Intensive Care Nursing (NICU)
Maternal Newborn Nursing (RNC-MNN)
Inpatient Obstetric Nursing Certification (RNC-OB)
Obstetric and neonatal Quality and Safety (C-ONQS)
After receiving your OB Nurse certification, most states require you to complete continuing education to keep your certificate valid.
Obtaining continuing education also ensures that you keep updated with ever-evolving Nursing knowledge and practices.
Is it worth it to become an OB Nurse?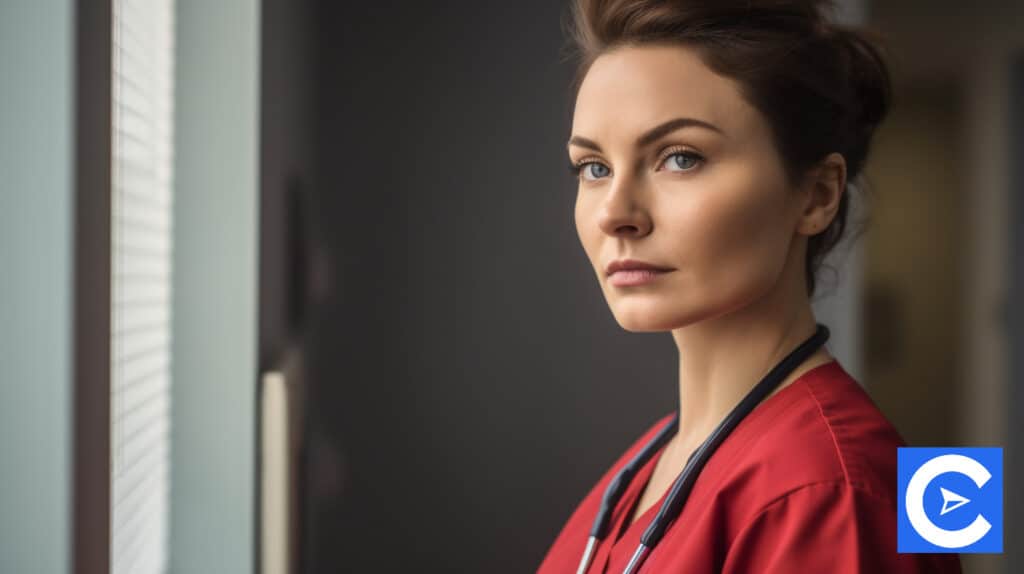 Sometimes deciding to pursue a career isn't all that straightforward.
While you may think the job aligns with your interests and personality, you need to go a step further into analyzing the benefits and challenges of the job before you plunge into the field.
Considering this notion, we developed an advantages and disadvantages list regarding the OB Nurse career below:
Advantages
Assisting vulnerable pregnant women throughout their pregnancy journey
Helping mothers in pain or experiencing abnormal fetal conditions reach better health outcomes
Assisting healthcare professionals during childbirth and watching parents embrace their newborn child
Obtaining a median annual income of $75 330, as stated by the US Bureau of Labor Statistics (BLS)
Helping new mothers with their postpartum care
Disadvantages
When it comes to pediatric and neonatal Nursing, witnessing the death of a child or unborn child can be emotionally draining
Though rare, OB Nurses can sometimes encounter unruly patients
You can experience the emotional toll associated with seeing mothers in pain or babies born into unfavorable situations such as teenage pregnancy
OB Nurses may sometimes work long hours
Helpful Organizations that support OB Nurses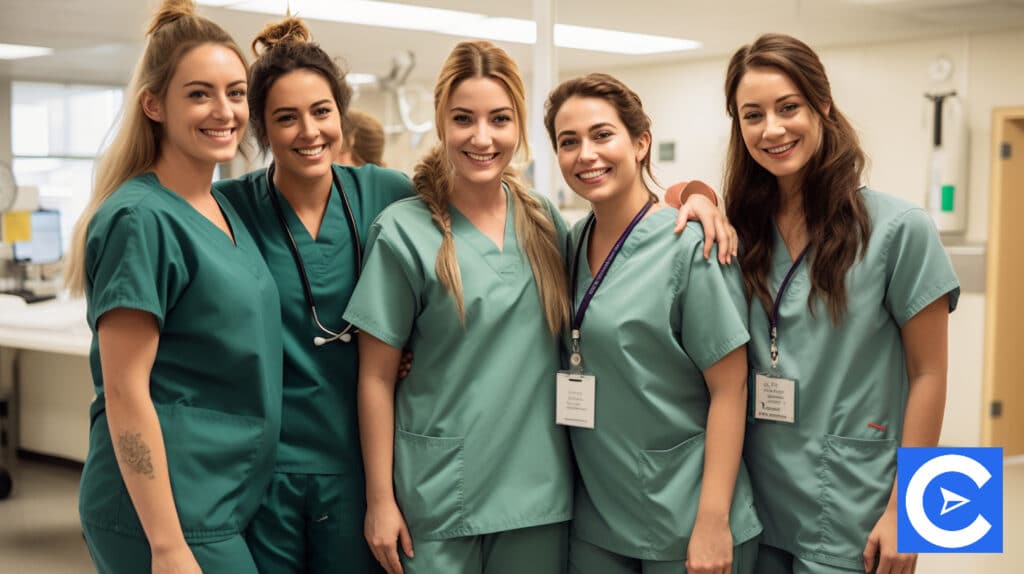 Several organizations provide Obstetric Nurses with resources that help them navigate their careers and that help them provide quality patient care.
Furthermore, by looking at these organizations that support OB Nurses, which we'll list below, you can obtain some helpful tips regarding your OB Nurse job search and career development tips.
That being said, here are a few helpful organizations:
Association of Women's Health, Obstetric and Neonatal Nurses (AWHONN)
AWHONN provides resources and tools to people who want to obtain information about women's health and professional development opportunities.
American Medical Women's Association (AMWA)
Despite being focused on female Physicians, OB-GYN Nurses can use their support resources open to all female healthcare professionals.
National Perinatal Association (NPA)
NPA provides tools and resources such as clinical guidelines to help promote women's health and safer childbirth procedures.
Prospects of the OB Nurse Career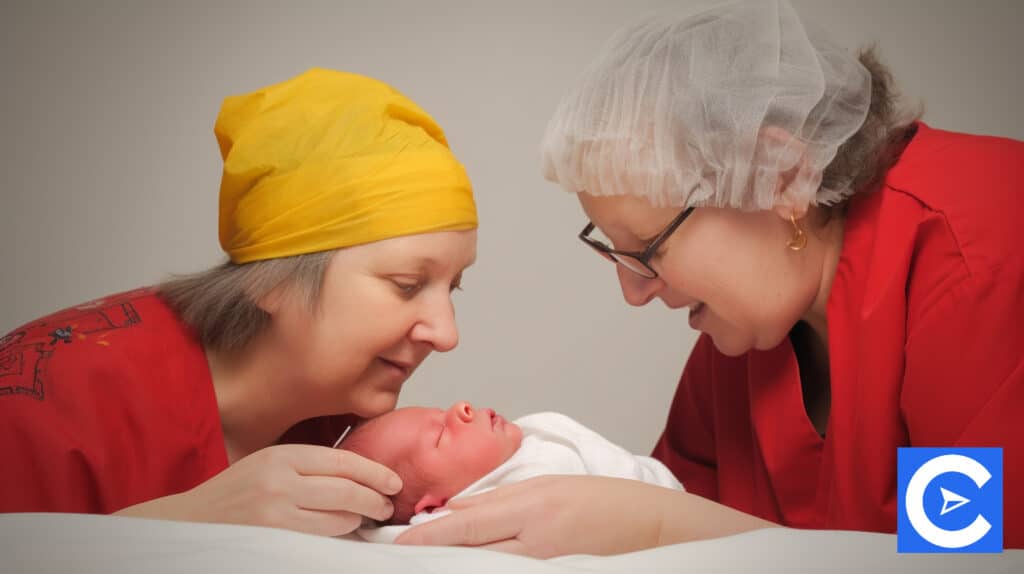 While the US Bureau of Labor Statistics (BLS) does not provide employment data specific to the obstetric specialization, their job growth figures for RNs represent the potential job opportunity for OB Nurses.
For one, BLS projects a 9% growth in job opportunities for RNs between 2020 and 2030.
Concerning the actual numeric figure of jobs, BLS predicts about 276 800 job openings for Registered Nurses, many of which we assume OB Nurses will occupy.
Furthermore, with the growing national Nurse shortage, prospective OB Nurses stand a better opportunity to join the workforce quickly.
Additionally, they may receive benefits such as improved compensation and rewards.
Conclusion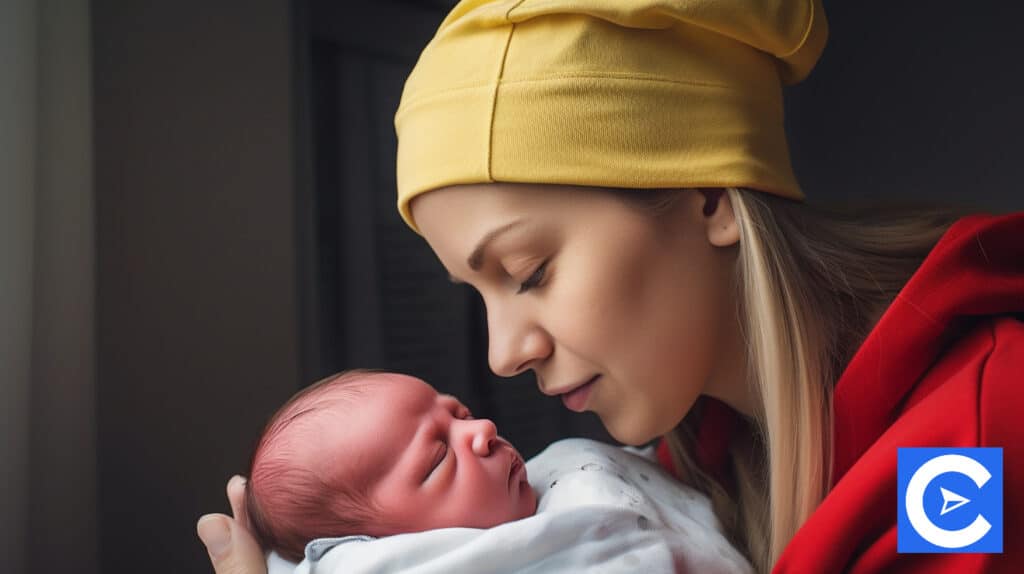 Pursuing an OB Nurse career takes time and dedication.
Although the first bit of pursuing your job is relatively straightforward in that you are initially becoming an RN, working on your Obstetric specialization may be a new playing field for you.
In addition to obtaining at least two years of experience in an OB-GYN working environment, it is recommended that future OB Nurses get OB-related certification.
Once you're sure you've gained enough experience and knowledge in the OB field, there should be nothing stopping you from getting introduced to your OB Nurse career.
All the best!
FAQs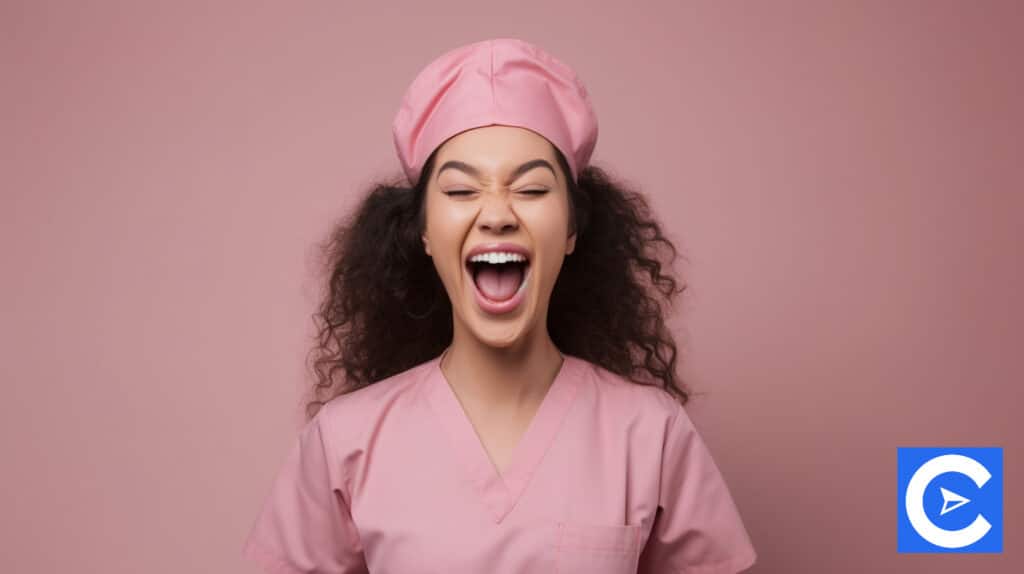 What is the OB Nurse job description?
Obstetric Nurses are responsible for caring for pregnant women before, during, and after pregnancy. Some of their main job duties include administering prenatal screenings and other primary examinations, such as checking vital signs. Furthermore, OB Nurses assist Physicians and other medical team members in the delivery room.
What do OBGYN Nurses do?
OB-GYN is a term used to describe Obstetric Nurses who have knowledge of Obstetrics and Gynecology duties. Although they mainly monitor pregnant women as part of their Obstetric function, they may also provide care for hormonal issues and sexual health.
Is an Obstetrician a Nurse?
No, Obstetricians are Physicians specializing in caring for pregnant women during their pregnancy and afterward. Generally speaking, they specialize in women's reproductive systems. Unlike OB Nurses, Obstetricians take on a four-year medical science degree program and then an additional medical school program that can take up to four years.
How long does it take to become an Obstetrics Nurse?
It typically takes 3 to 6 years. Firstly, you must complete an ADN or Bachelor's degree in Nursing, which takes about two to four years to complete. After taking and passing the NCLEX-RN examination, you should fulfill at least two years of work experience in an OB-GYN work setting.
How much does an Obstetrics Nurse make?
According to ZipRecruiter, the average annual salary for Obstetric Nurses is $102 722. The lowest yearly salary recorded is $25 000. The highest yearly average salary is $228 500. The range of OB Nurses' salaries indicates that so many factors come into play regarding an OB professional's potential Nurse salary.
How to become an OBGYN Nurse?
Firstly, obtain an ADN or BSN from an accredited Nursing Program. Then, take and pass the NCLEX-RN exam and receive their Registered Nursing License. OB/GYN Nurses who plan to work in both Obstetrics and Gynecology should acquire at least two years of experience in an OB-GYN environment.
How to become an Obstetrics Nurse?
Becoming an Obstetrics Nurse requires obtaining an ADN or BSN from an accredited Nursing program. Then, you need to take and pass the NCLEX-RN exam and get an RN Licensure. After that, prospective OB Nurses must obtain a minimum of two years worth of experience in an OB work environment.
References