Hello and welcome to another exciting and informational piece comparing Labor and Delivery Nurses with Midwives!
This well-researched article on Labor and Delivery Nurse vs Midwife shares detailed information on their educational requirement, licensing, and certification.
After perusing this article, you will learn the similarities and distinctions between L & D Nurses and Midwives.
This article discusses the following and more:
Labor and Delivery Nurse vs Midwife – An Overview
Scope of Practice
Education, Licensing, and Certification
Workplace Setting
Salary and Job Outlook
So, let's continue!
Labor and Delivery Nurse vs Midwife – An Overview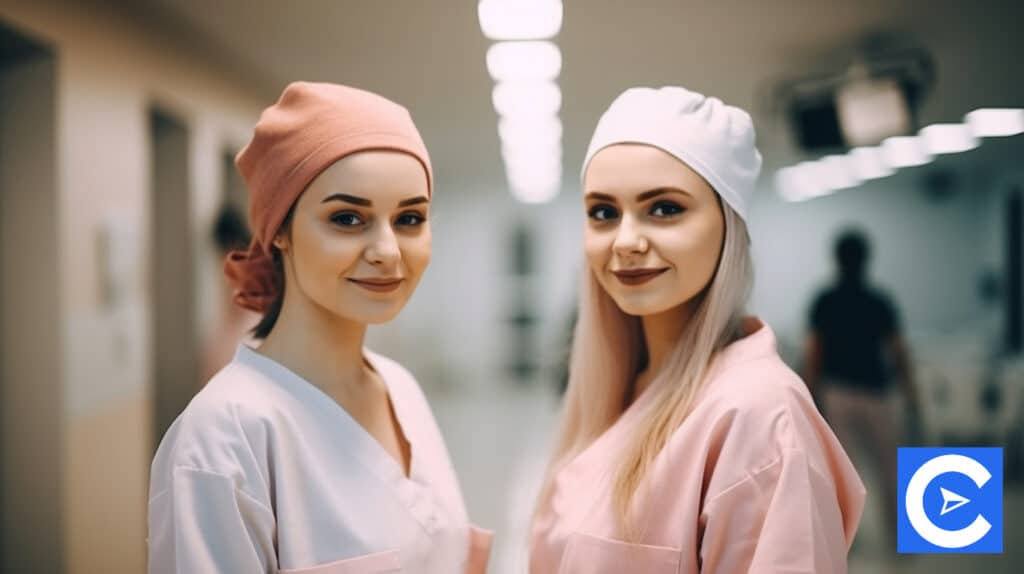 If you are considering getting into a healthcare career, there are many opportunities for you.
Even though a Midwife and a Delivery Room Nurse have some responsibilities in common, they are vastly different in their respective fields.
Learning much about these professions and how they diverge from one another may assist you in making the right career choice.
Let's look at the key distinction between being a Midwife and a Nurse, such as the distinctions in duties, prerequisites, working conditions, skills, advancement opportunities, and salaries between the two professions.
Several tasks in the healthcare profession entail providing care to patients who are ill or have been injured.
However, becoming pregnant or having childbearing is not an ailment, and having to care for pregnant women can be a rewarding career choice for some people willing to work in the healthcare system.
But how do you choose between a career as a Delivery Room Nurse or a profession as a Midwife?
It is essential to acquaint yourself with each career path and the prerequisites and distinctions between them.
Scope of Career Practice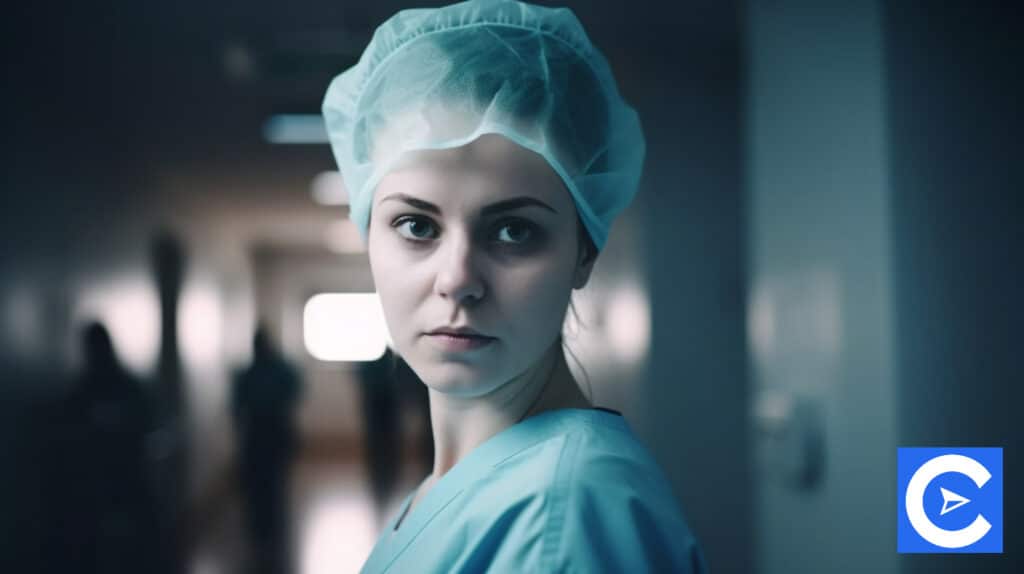 A difference exists between the job responsibilities of Delivery Room Nurses and Midwives.
Nurses in labor and delivery work under the supervision of a Nurse-Midwife or an Obstetrician/Gynecologist.
They play an important role in the childbirth process, but they are not the only ones contributing.
An L&D nurse may not have the authority to make decisions about using tweezers/forceps or whether or not to carry out the necessary C-section during labor.
L & D Nurses provide care for women giving birth or who have just given birth.
During labor, Nurses may perform examinations to determine childbirth progress.
They may also be responsible for monitoring the vital signs of both the mother and the child, administering medication, and responding to a crisis as needed.
While labor is in progress, midwives are frequently used to substitute for an OB/GYN Physician; this implies that they bear the same level of commitment as a doctor.
A Nurse-Midwife, like an Obstetrician, is the professional in charge of making crucial decisions during a woman's pregnancy and delivery period.
They also make decisions regarding any crisis interventions required during the delivery process.
During the child's birth, Nurses will guide the woman through her contractions, assist the Doctor, and care for the new baby immediately following the birthing process.
In some healthcare establishments, L&D Nurses are responsible for caring for both mother and child until they are released from the hospital.
Midwives are also available to provide care for women at various phases of development, not just during fetal development.
In addition to performing routine gynecological exams, many Nurse-Midwives also provide pregnancy and birth information and counseling and treat hormonal changes associated with menopause.
Education, Licensing, and Certification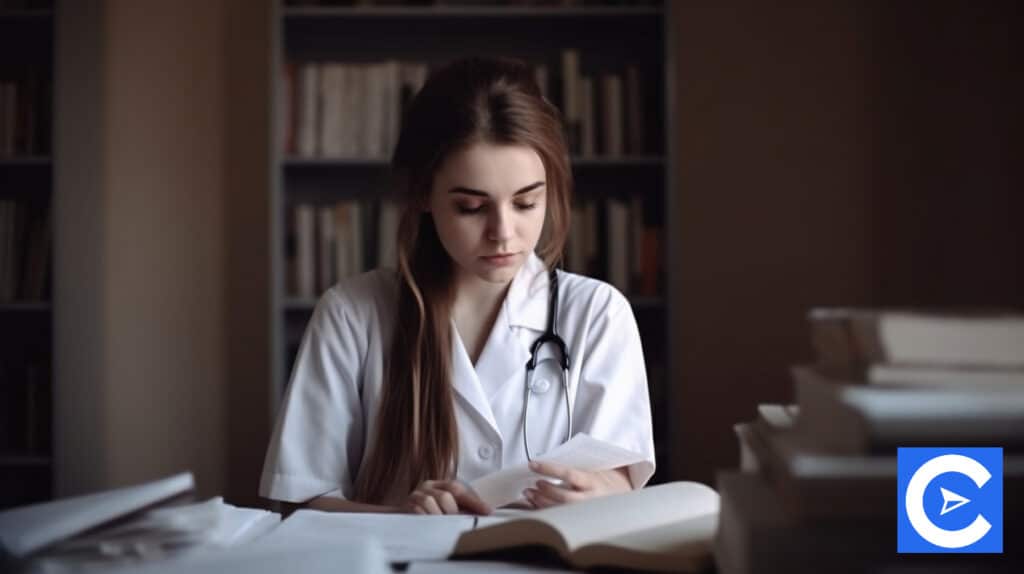 Completing a credentialed nursing course, which may involve up to four years of education, is required of those who wish to work as Labor and Delivery Nurses.
The next step is passing the NCLEX exam in your state of residence.
Upon passing this exam, Nurses are granted licensure and are eligible to apply for positions as Nurses.
For the L & D unit work, however, most healthcare facilities recommend that a Nurse has many years of overall clinical experience before they will allow working in L & D.
They may receive in-house or on-the-job training.
To become a Nurse-Midwife, you must complete additional education.
Additionally, Midwives must complete a two – four-year program to become Registered Nurses.
In addition to meeting licensing requirements, there are additional educational requirements.
Applicants must meet specific requirements for admission to various midwifery programs.
Some programs require that applicants hold a Bachelor's Degree in Nursing, while others offer expedited programs that incorporate the bachelor's and master's degree requirements.
Some universities offer programs for individuals who have a bachelor's degree in a field other than nursing that fulfill the criteria for taking the NCLEX and the additional education required to become a Midwife.
Many midwifery programs require an additional two to three years of study.
L & D Job Description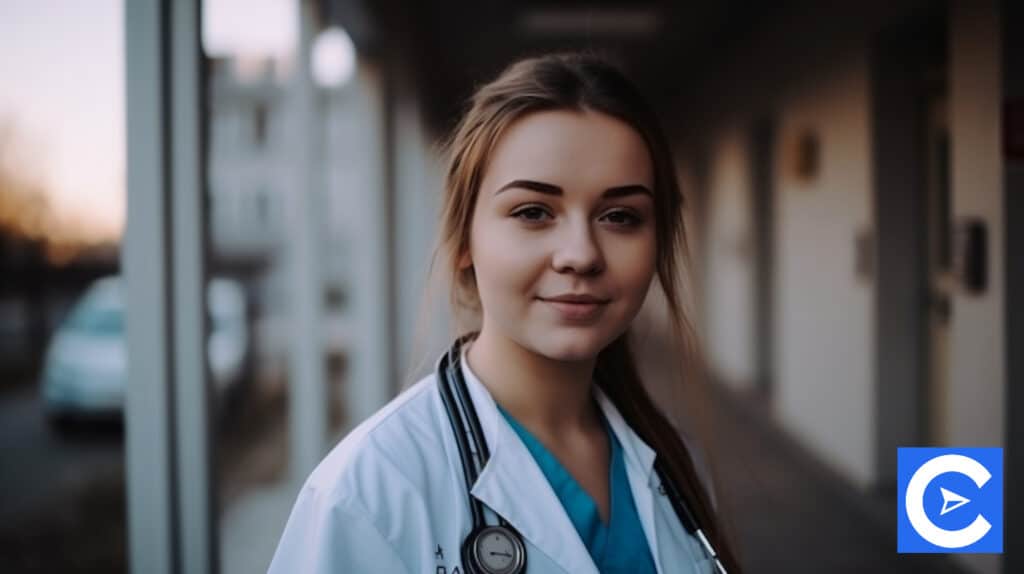 There are four stages in which an L & D Nurse plays a vital role.
These stages are crucial to a crisis-free.
Antepartum: The 10 months between conception and delivery is called the antepartum period.
While expecting mothers are in the hospital, Labor and Delivery Nurses are responsible for overseeing the health of both the mother and child, taking vitals, performing ultrasound scans and antepartum fetal evaluations, and supporting pregnant moms tailored to their specific health needs.
Intrapartum refers to when the mother is in active labor, the child is delivered, and the placenta is delivered.
L&D Nurses play an essential part, actively helping the mother throughout her labor and providing assistance to the Physician in the successful delivery of the newborns.
L&D Nurses must be prepared to deal with any changes in the birth plan to provide effective care for both the mother and the child.
You must be prepared to assist with any delivery method, analyze complications, respond to emergencies, and ensure all is in place for care.
Postpartum: Following delivery, post-delivery care is heavily reliant on scrutiny and information exchange between L & D Nurse and the patient they are caring for.
Because no two labor and delivery processes are the same, post-birth care must be tailored to meet the specific needs of each mom and baby after delivery.
This period can be difficult for mothers, so it is essential to be a good listener, sympathizer, and vigilant caregiver during this transition and change.
During childbirth, L & D Nurses are responsible for communicating the physical and psychological changes, verifying the trauma both the body and the mind have just experienced, and supplying or locating adequate assistance, such as Doctors and Specialists or Clinical Psychologists.
Neonatal: Neonatal care is the direct care of a newborn baby. It is also referred to as "newborn care."
It is an area where some L & D Nurses may choose to concentrate on serving their patients better since there are different tiers of neonatal care dependent on many variables of newborn baby health.
These levels cover guided ventilation, preterm delivery, post-surgical care, and intensive care for infants at higher risk of mortality.
Midwife Role Types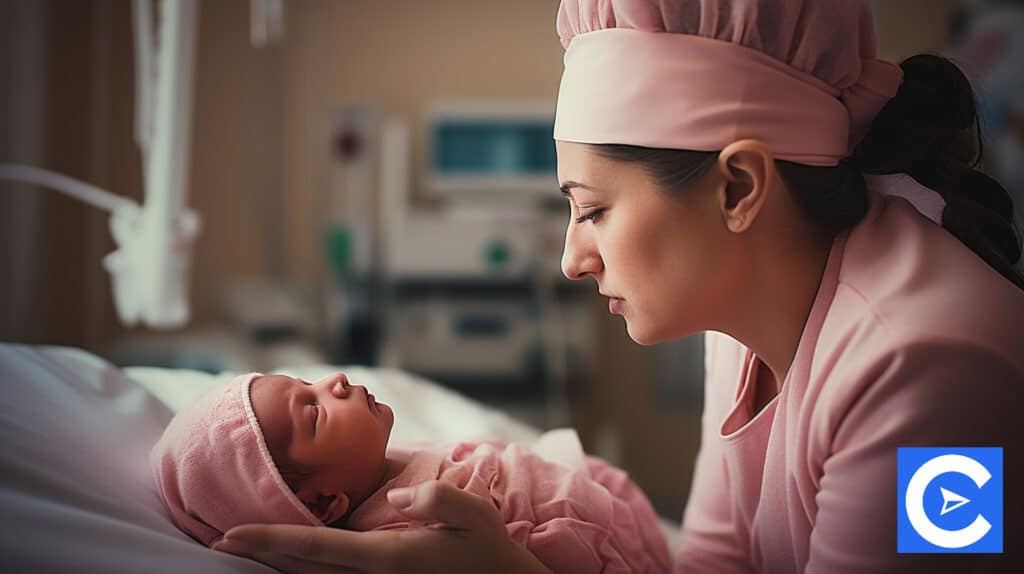 Midwives are skilled and experienced healthcare providers who have undergone extensive training and thus must pass a certification examination to be licensed to practice.
The following are some of the roles of a Midwife:
Certified Nurse-Midwife (CNM): is a Midwife who has received specialized training and is licensed in nursing and midwifery
BSN (Bachelor of Science in Nursing) from an approved school is required for Nurse-Midwives, who should then undertake an advanced education (Master's degree) in midwifery.
CNMs are accredited and licensed by the American College of Nurse-Midwives, a professional organization.
Certified Midwife (CM): is a professional who has received specialized training and certification in midwifery.
Certified Midwives must hold a bachelor's degree from an approved institution to be certified.
A certificate from the American College of Nurse-Midwives is also required.
A variety of educational backgrounds are accepted.
Direct Entry Midwife (DEM): An independent individual who has been trained in midwifery through various sources, including an apprentice program, self-study, a midwifery school, or a college/university program, is referred to as a Direct Entry Midwife (DEM).
Lay Midwife: A person who is not approved or accredited as a Midwife but has obtained informal training in the field through self-study or an apprenticeship program.
Workplace Setting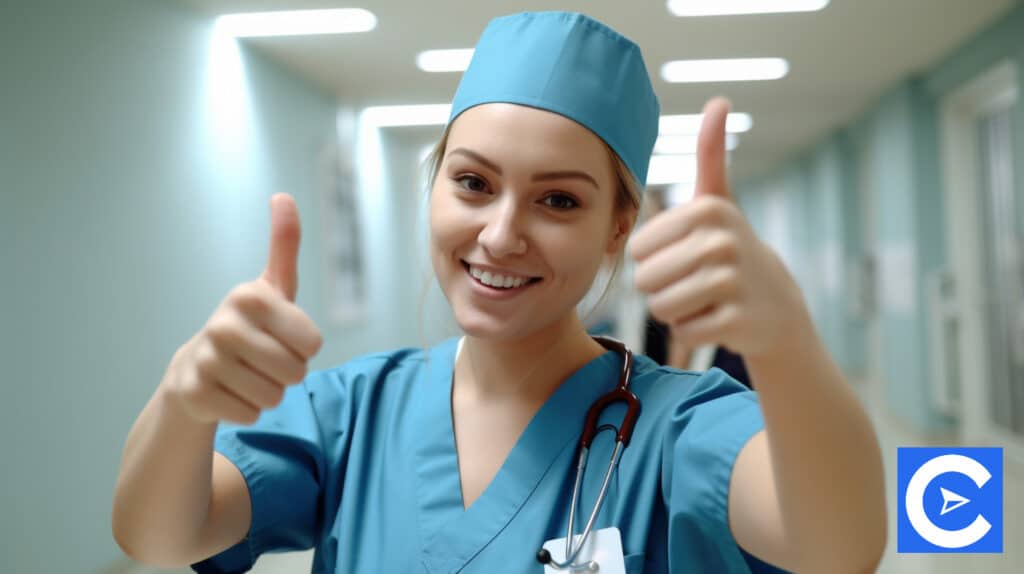 Most L & D Nurses are employed in a hospital environment.
However, others may be employed in a free clinic as well.
These Nurses routinely operate eight- or 12-hour shift patterns and may be responsible for the care of some women throughout their shift.
They work with a wide range of patients, from those who want a natural delivery to prescription medication or epidurals and women who are scheduled to have a cesarean section.
L & D Nurses can also assist in caring for women experiencing complications during pregnancy, labor, or delivery.
Midwives are typically employed by birthing centers or work for themselves as independent contractors.
Some Midwives also work in health facilities on a part-time basis.
This option, on the other hand, is not very common.
In many cases, Nurse-Midwives assist mothers during their home births, but they are not typically available to care for high-risk pregnancies.
Baby birth occurs anytime during the day and at night, resulting in Midwives having erratic work schedules.
In the event of a woman going into labor, her Midwife remains with her until she gives birth and may not have the choice of leaving the premises when her "shift" is completed.
Many women choose a Midwife over an Obstetrician to have a natural birth experience and may wish to use alternative pain management techniques during labor.
Salary and Job Outlook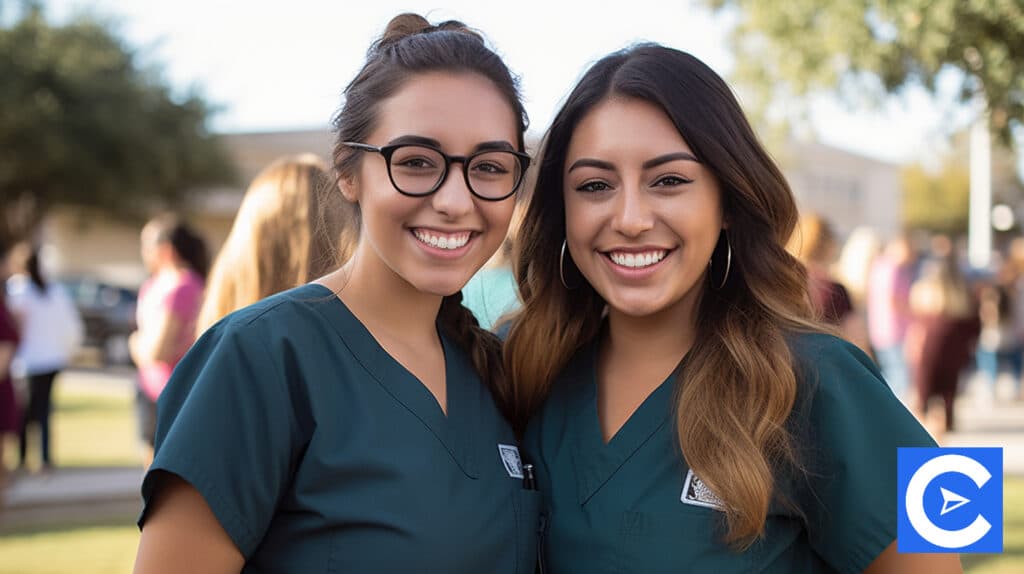 Various factors influence the salaries of Delivery Room Nurses and Midwives.
The factors include the number of years of professional experience, their qualifications, and the jurisdiction where they live, which all factor into their earnings.
Also, Midwives in private clinics can set their earning terms, which may differ.
On the other hand, Midwives generally earn more than Delivery Room Nurses.
Registered Nurses, including L & D Nurses, received an average annual salary of $71,730 in 2018, per the U.S. Bureau of Labor Stats.
In 2018, the median annual income for Nurse-Midwives was just under $107,000, according to the BLS.
Although Nurse-Midwives are required to take liability insurance, the cost of this insurance can be prohibitively expensive if they work independently.
It is best to analyze the pros and cons of pursuing a career as a Labor and Delivery Nurse or as a Nurse-Midwife before making a final decision.
Between L & D Nurse and Midwife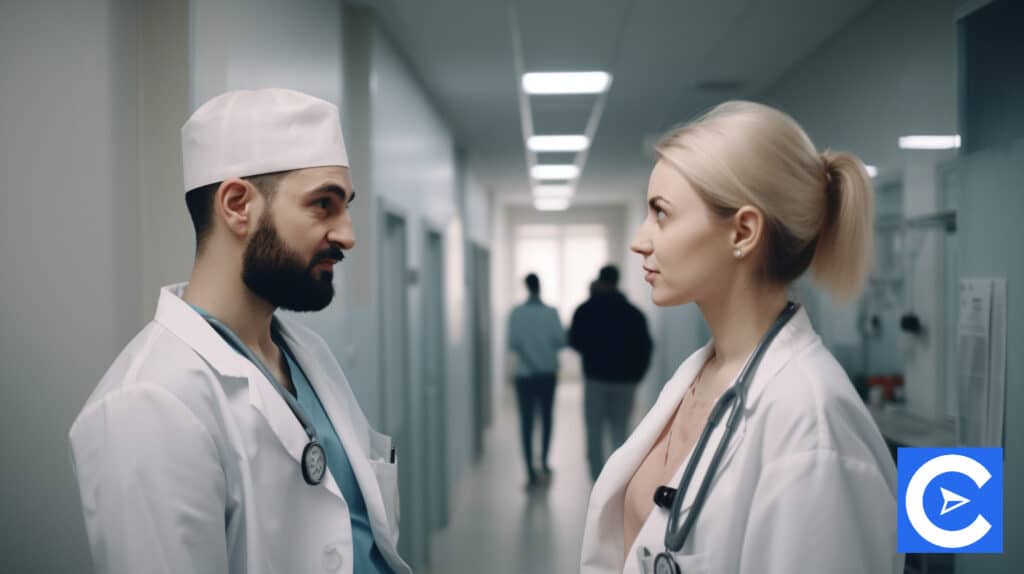 Understanding differences in educational requirements, salary prospects, and workplace conditions can help you decide whether you want to be a Midwife or a Delivery Room Nurse before making a career choice.
Various personal competencies and characteristics are required when considering becoming a Midwife, including a knowledgeable and caring attitude; a proven ability to communicate with people from various backgrounds effectively.
Midwives also should possess the ability to maintain emotional and psychological strength.
You might consider becoming a Midwife if you are interested in pregnancy and delivery and want to assist others.
The capability to think in critical situations and handle the exhilaration of new births are critical skills for Delivery Room Nurses.
If you possess these characteristics and others, pursuing an L & D Nurse career may be wise.
Conclusion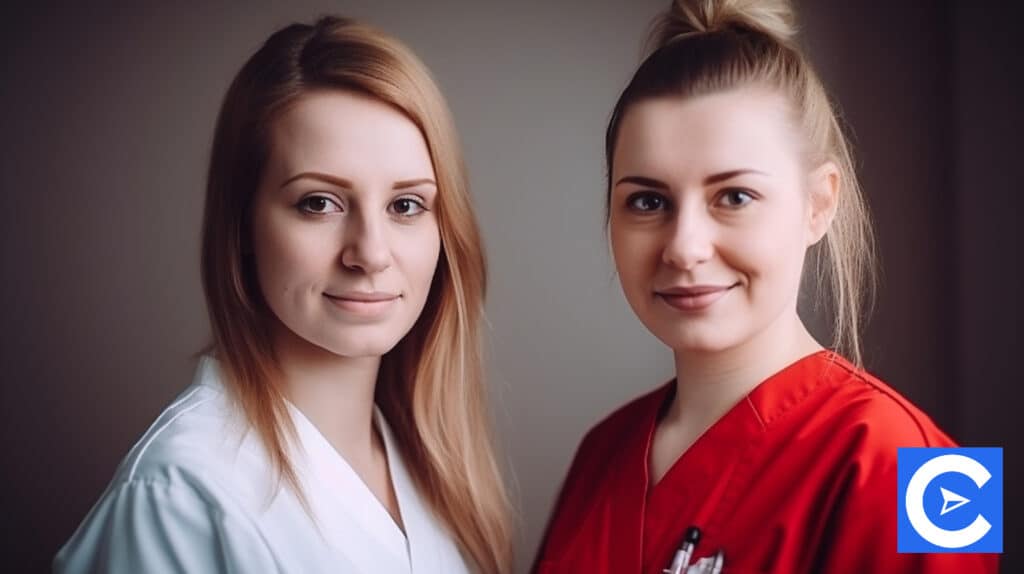 If you plan to start a career as an L&D Nurse or a Midwife, you have made an excellent and gratifying choice in pursuing your profession.
In general, Nurses have always been in high demand, and the demand will continue to increase.
Choosing either of these career paths will always be fulfilling and intellectually stimulating.
FAQs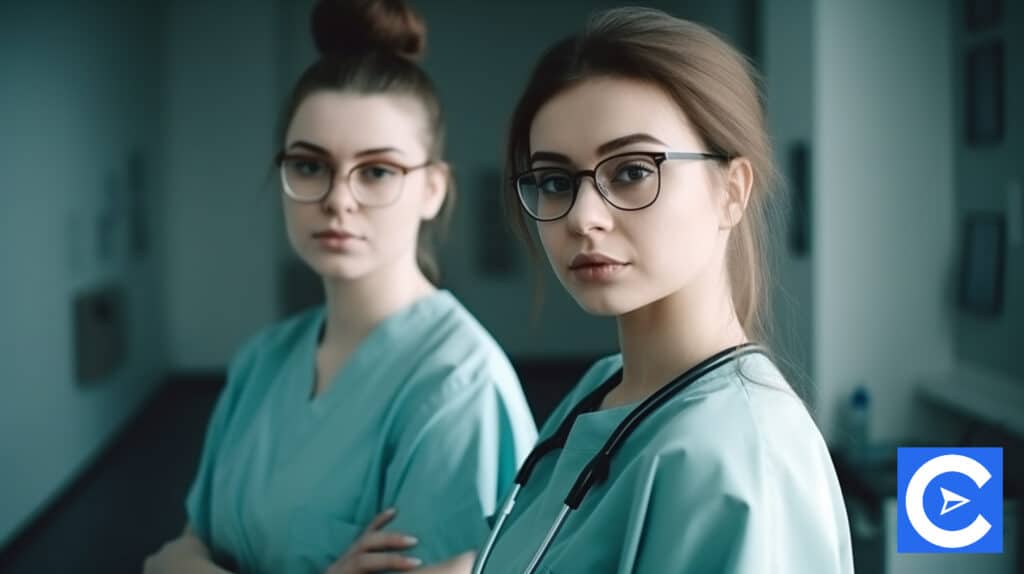 Can you become a Midwife without a nursing degree?
Licensed Midwives must hold a bachelor's degree in midwifery, which takes three years to complete. If you are currently a Licensed Adult Nurse, you can choose to do a shorter course that will take you seventy-two weeks instead of the full twenty-four months.
Is a midwife higher than an L & D Nurse?
Nurse-Midwives have completed additional training beyond their initial nursing program, such as an advanced degree (either a master's or doctoral degree) concentrating on midwifery. They have logged hundreds to thousands of additional clinical hours while coordinating primary care patients and attending births during their training.
Is it possible for a Midwife to deliver a baby in a hospital?
A Midwife is a trained Health Practitioner who assists healthy women during labor, delivery, and postpartum. Midwives can deliver infants at birthing centers or homes, but most can also deliver babies in hospitals. They have caused no difficulties in the pregnancy of women who have chosen them.
What is the duty of a Midwife during labor?
A Midwife will usually: provide confidence and guide you through your labor and birth during your labor and birth. They can help your labor and birth progress by proposing positions and movements. In addition, Midwives keep track of your and your child's health with routine checks.
References
Job Responsibilities of L & D Nurses vs Midwives