Hey Everyone, Welcome to our comprehensive Inpatient Obstetric Nursing (RNC-OB) Certification guide!
This guide will explore everything it takes to earn an Inpatient Obstetric Nursing Certification, including the eligibility requirements and the procedures you must undergo to register for the exam.
After reading this guide, you'll know what it takes to obtain an RNC-OB Certification to fast track your career or improve your career advancement opportunities.
This guide will cover:
RNC-OB Eligibility Requirements
How to obtain the RNC-OB Certification: A Step-by-step Guide
Maintaining the Certification
How is the RNC-OB Certification beneficial for your career?
Other top OB Nurse Certifications for your career
Furthermore, you'll learn how to maintain your certification and what additional certifications you can earn to advance your career.
Let's dive straight in!
RNC-OB Eligibility Requirements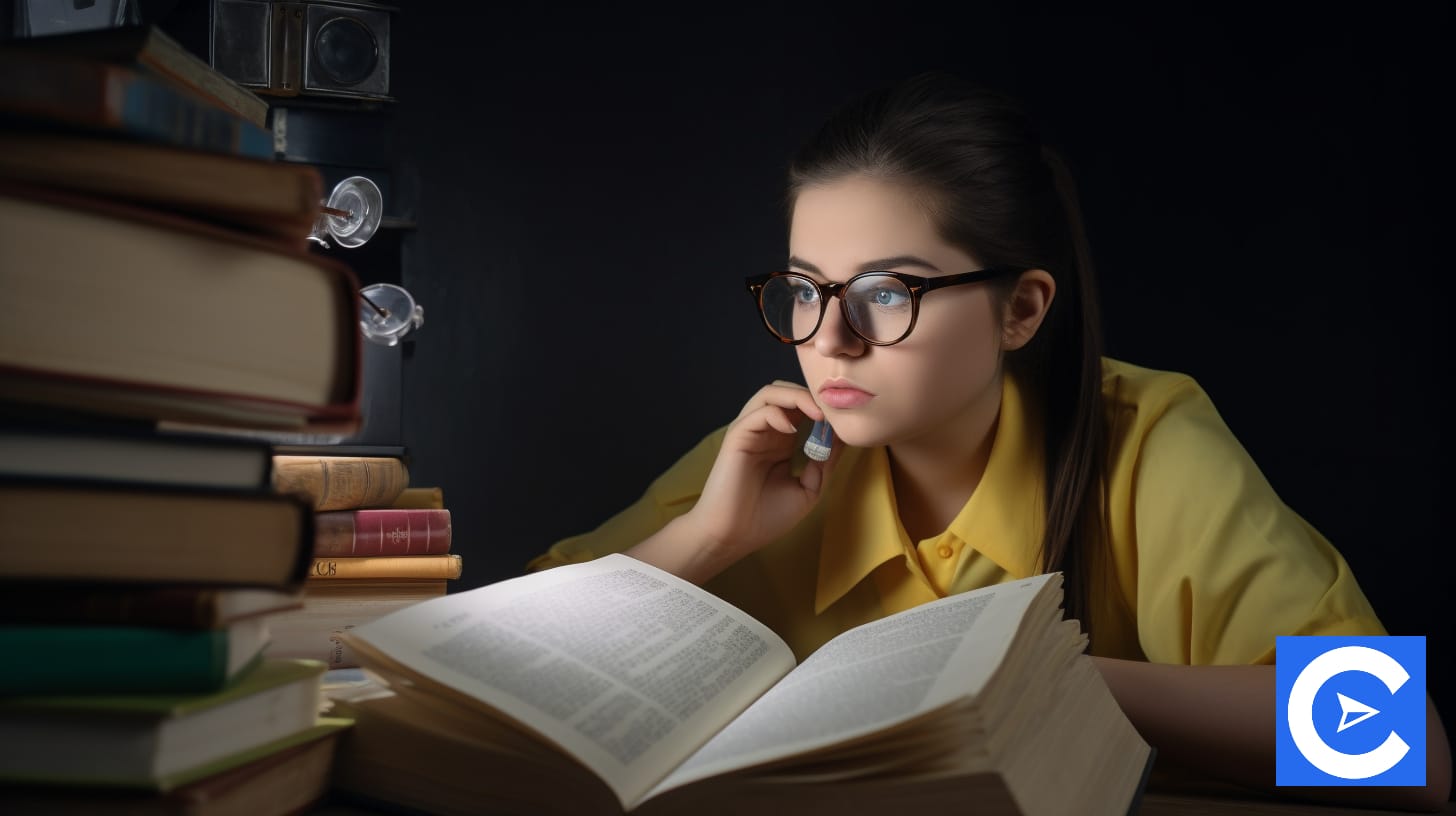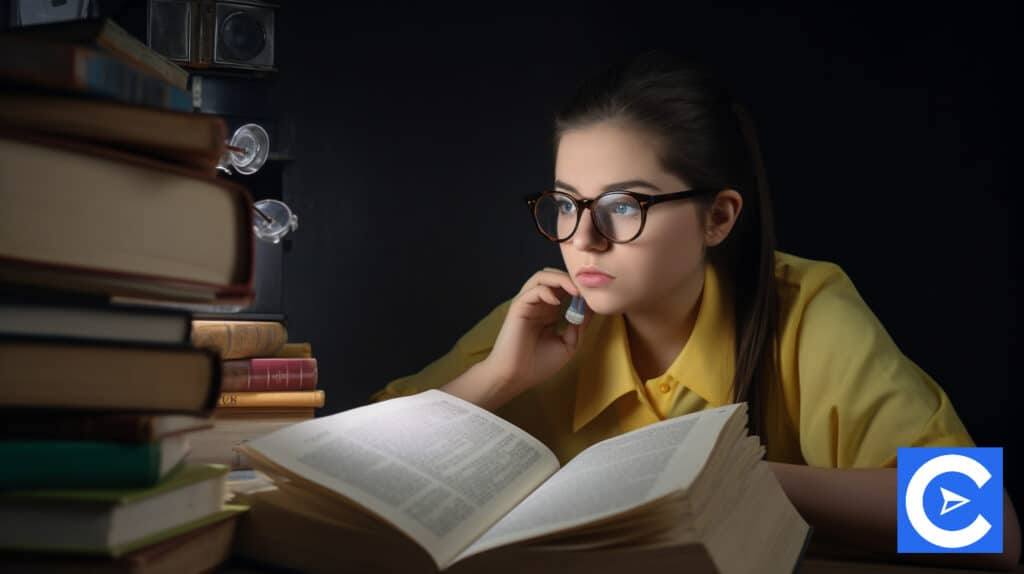 In many cases, OB-GYN Nurses choose to obtain the RNC-OB Certification to help them secure jobs faster or help grow their careers.
Additionally, getting an RNC-OB Certification can help you enrich your knowledge and skills, leading to improved patient outcomes.
So, if you are part of the Nursing population looking to invest in their careers, here are the specific requirements as outlined by the National Certification Corporation that you will first have to fulfill:
Current Licensure
One of the first requirements for obtaining an RNC-OB Certification is to hold an active US or Canadian RN Licensure.
To get a US RN Licensure, you need to take an Associate's degree (ADN) or a Bachelor of Science Nursing (BSN) program from an accredited institution. 
Next, you'll have to take and pass the Registered Nurse exam to receive your nursing license.
Once you have your RN licensure, you will have to scan and upload your Licensure when making an application with NCC.
Should you not have access to the original Licensure, you are permitted to submit verification of your Licensure that includes the license number, your full name, licensing state, type of license, and the date when it expires.
Practice Experience
Becoming a candidate for the RNC-OB exam requires fulfilling 2000 hours of practice experience within two years.
NCC emphasizes that you must meet time and hours requirements to meet the practice experience requirements.
In the case of non-compliance with the years of experience and hours criterion (2000 practice hours within two years), the NCC may reject your application.
Employment History Requirements
To apply to take the RNC-OB Certification exam, you must produce an employment history.
Candidates should document 2000 hours of employment relating to clinical practice, research, education, or administration.
Furthermore, you will be asked to verify that you have worked in a role associated with Obstetric Nursing within the past two years from your application date.
With the requirements covered, let's explore the steps you need to take to register and eventually write the RNC-OB examination.
Step-by-step: How to obtain the RNC-OB Certification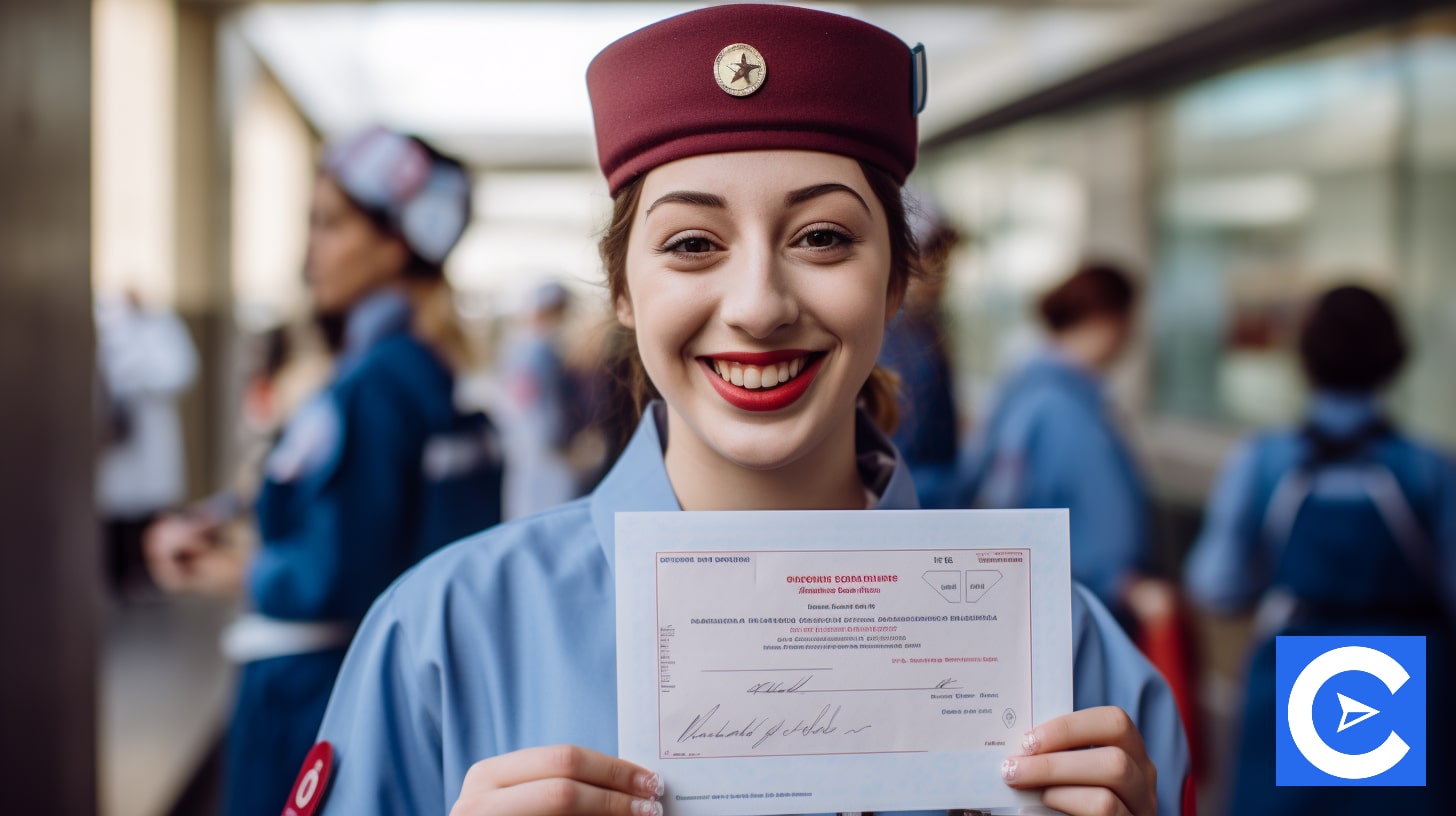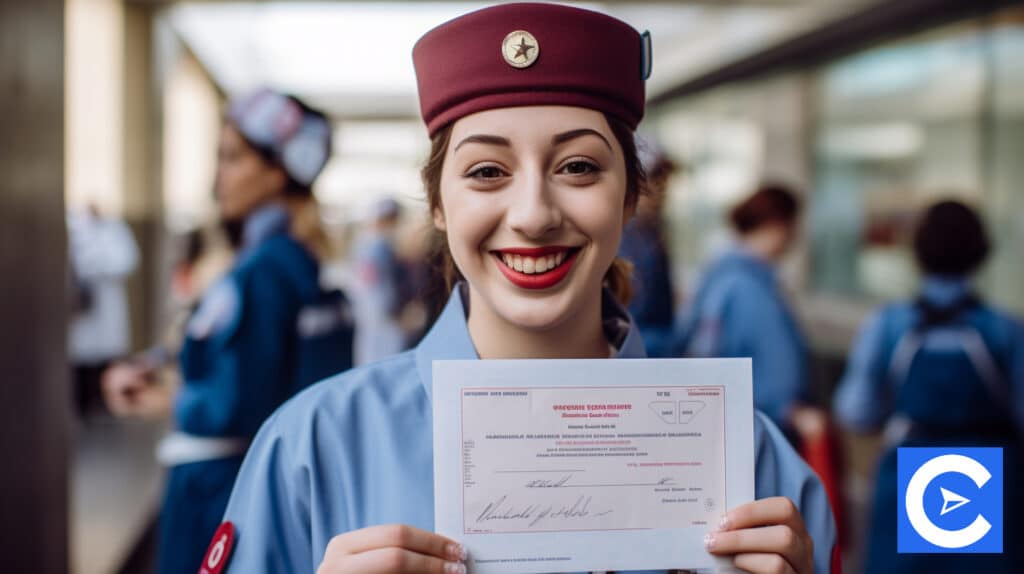 In addition to exam candidates often feeling anxiety when sitting for the actual test, preparing to take the exam can also be stressful.
Preparation includes making sure you register for the exam correctly without skipping any steps that can cost you time and money or that can lead to your rejection.
We have listed the steps you need to follow below to complete the registration process smoothly and become certified:
Step 1: Decide which type of Computer exam you want to take
Candidates can take the RNC-OB examination by computer at a testing center or remotely.
There are several PSI Testing Centers across the United States, so selecting a location is convenient.
On the other hand, taking the exam from a remote location makes it easier for working professionals or anyone busy to take the exam without compromising their primary responsibilities.
Ultimately, choosing how to take the exam will rely on your availability and what's convenient for you.
Step 2: Register for the exam
Once you've figured out the computer exam you are keen on taking, the next step is to register for your exam on the NCC Website.
When registering for the exam, you'll be required to create login details to begin accessing a personal interface.
Then, you'll have to fill out your personal information and submit documents required by NCC, like your Licensure.
You'll also be required to sign an application agreement to show you've read NCC's policies and that you agree to adhere to their conditions.
Finally, an online payment of $325 is required to process your registration.
After submitting your data and paying the registration fee, NCC will send you a confirmation email.
After this, NCC will review your application to determine if you qualify.
This process could take as long as two weeks.
Step 3: Schedule the exam
After your application is reviewed and deemed successful, NCC will send you an eligibility letter which will provide you with information on how you can begin scheduling your exam.
Scheduling for the exam must be done within 30 days of receiving your eligibility status.
Furthermore, you must schedule a date within 90 days of receiving your eligibility status.
The 90-day eligibility period is an eligibility window, with its exact dates stipulated on your eligibility letter.
Step 4: Familiarize yourself with what to expect
The RNC-OB exam aims to test the knowledge of Obstetric Nurses on the particular skills necessary to excel in the field of Inpatient Obstetric Nursing.
The 3-hour obstetrics exam consists of 175 questions covering five topics NCC has recognized as key to obstetrics.
These principal topic areas include Labor and Birth, Complications of Pregnancy, and Fetal Assessment.
Other knowledge topics are Recovery, Postpartum, and Newborn Care which tests candidates' expertise in imparting maternal newborn information to pregnant women ready for discharge.
The test also examines professional issues which pertain to Obstetrics' ethical issues. Of the 175 questions, only 150 were scored, with the additional 25 questions being used for research purposes.
The knowledge topics are exhaustively tested in the exam; therefore, you must study thoroughly for the examination.
The NCC does not provide any study material to help you prepare for the exam; hence the responsibility is on candidates to obtain good study material, such as practice questions, to help them prepare.
Step 5: Take the exam
If you choose to take the exam through a PSI Testing Center, you'll be required to arrive at the venue 15 minutes earlier.
Arriving 15 minutes early affords test facilitators enough time to review your two government-issued identification documents and your eligibility letter.
Similarly, when taking the remote exam, you'll have to test your computer for compatibility with the live proctoring platform beforehand.
Like with the exam through a testing center, on the day of the exam, you'll be required to login into your testing portal 15 minutes before you start the exam.
A Testing Facilitator will use this time to review your identification and eligibility letter.
When writing the exam, ensure you allocate limited time to each question to complete everything within three hours.
Remember, you should already be familiar with your study knowledge; hence, there is no need to panic through the exam.
Step 6: Result notification
After writing the exam, candidates will not be able to see their results immediately.
Instead, results are mailed to examinees after 15 business days from sitting in for the exam.
Once you receive your pass results, you will only be considered certified.
Maintaining the Certification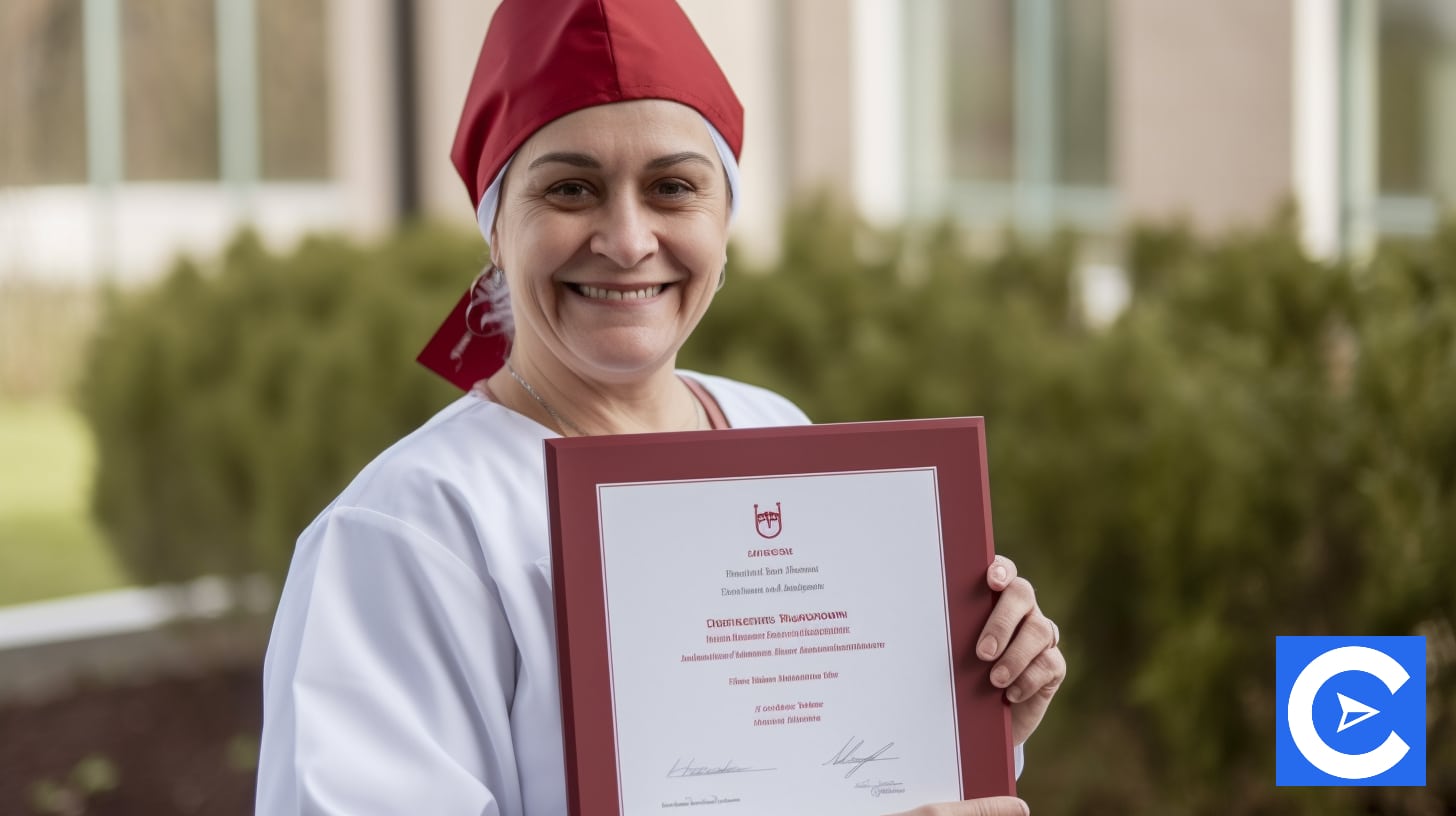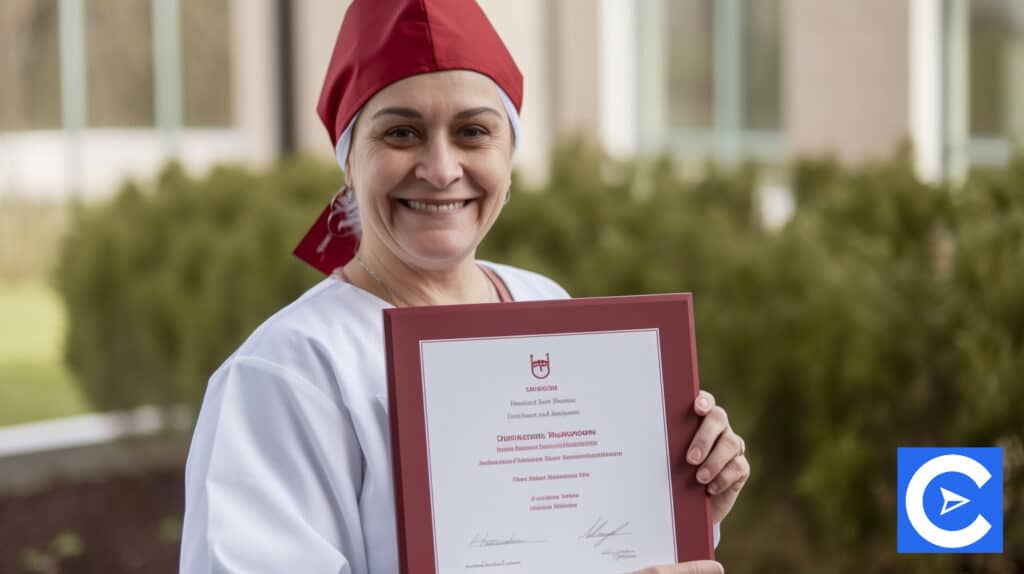 Continuing education is required to maintain the RNC-OB certification.
The NCC Maintenance Program provides the required continuing education every three years.
At the beginning of the program, NCC requests that candidates take a competency test.
Following a review of your results, NCC will put an education plan together for you to engage in to keep your nursing practice knowledge current.
When taking the continuing education program, you need to note that the NCC will require you to pay a maintenance fee and complete a maintenance application.
Once you complete your maintenance, you have to provide documentation of your CE activities to receive a CE certificate.
Lastly, if you fail to fulfill your CE requirements, you may lose your certification and will have to retake the RNC-OB Certification exam.
Other top OB Nurse Certifications for your career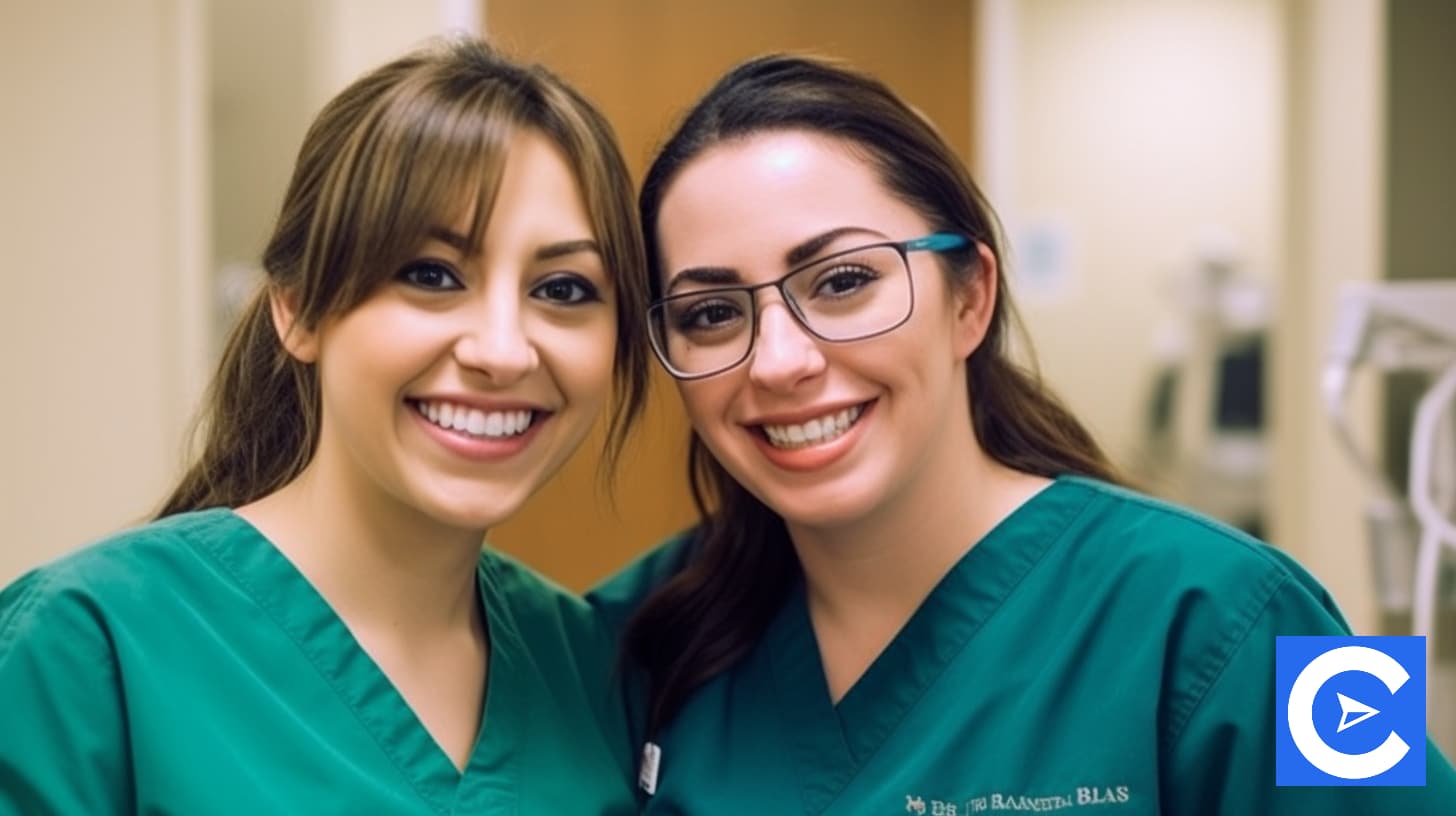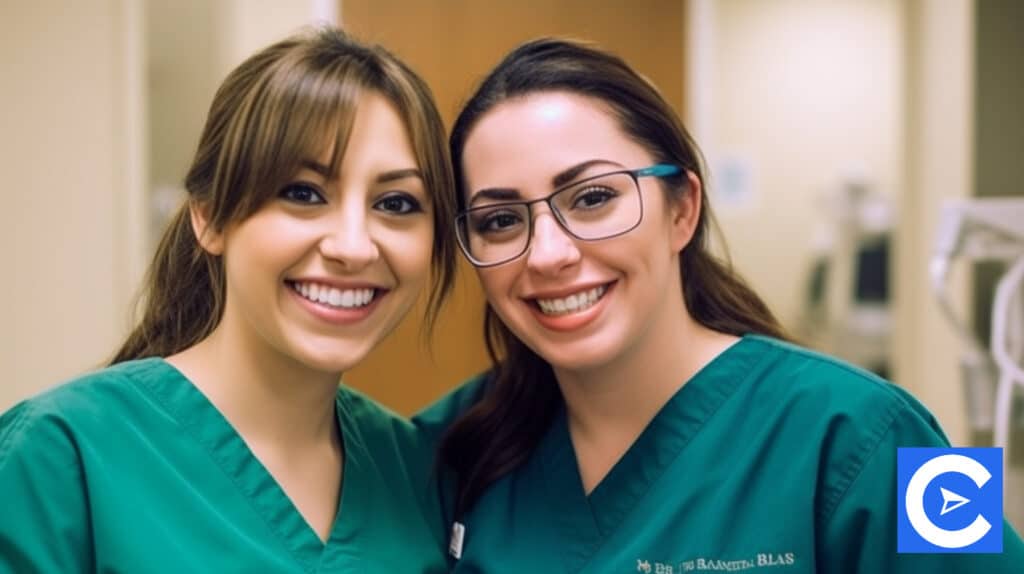 Despite the RNC-OB being some of the most popular certifications for Obstetric Nurses to obtain, there are a few other certifications that you can earn to prove your competency in the OB field.
Inpatient Antepartum Nursing (RNC-AIP)
The Inpatient Antepartum Certification is a new specialty certification that demonstrates a nurse's expertise in Maternal and Fetal Physiology, pregnancy complications, and Pharmacology.
Maternal Newborn Nursing (RNC-MNN)
This certification focuses on validating an OB nurse's knowledge in helping patients care for newborns until about six weeks of age.
The main topics tested include Pregnancy complications and Maternal Postpartum and Newborn Assessment.
Neonatal Intensive Care Nursing (RNC-NIC)
The RNC-NIC is a specialty certificate for Nurses providing care to babies vulnerable to critical conditions.
Choosing to obtain this certification can benefit your Obstetrics or Pediatric Nursing career.
Low-Risk Intensive Care Nursing
Choosing to obtain a Low-Risk Intensive Care Nursing Certification will demonstrate to your employers your expertise in providing care to neonates in ICU.
Electronic Fetal Monitoring (C-EFM)
The C-EFM is a subspecialty certification that demonstrates a Nurse's expertise in using electronic instruments to monitor the fetus's well-being during pregnancy.
All the above-mentioned other certifications are administered by NCC, meaning the procedures to register for the exam and obtain your certification will likely overlap with the RNC-OB.
However, each certificate may have its unique eligibility requirements; hence it's best to visit the NCC Website to find out more.
Conclusion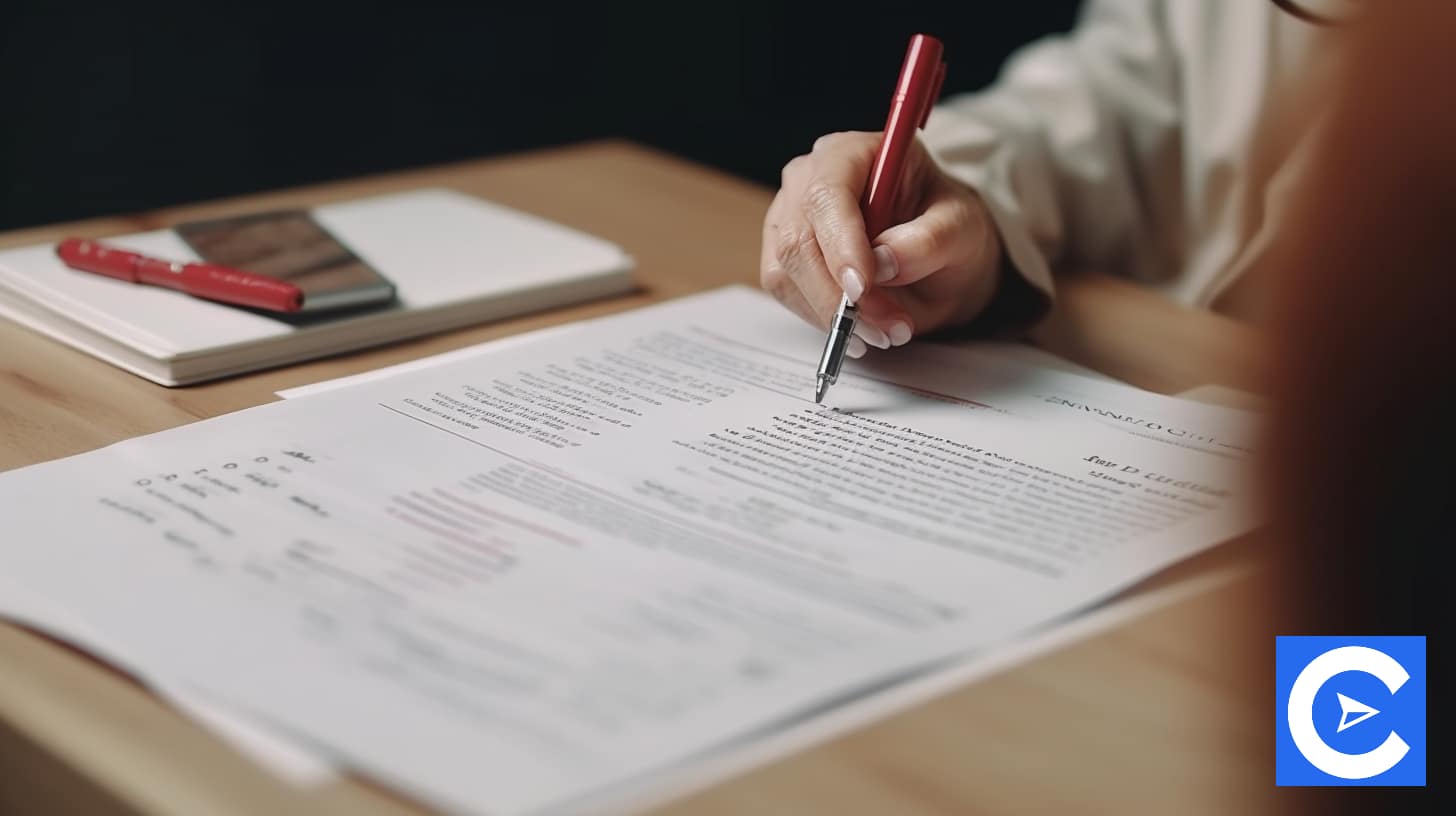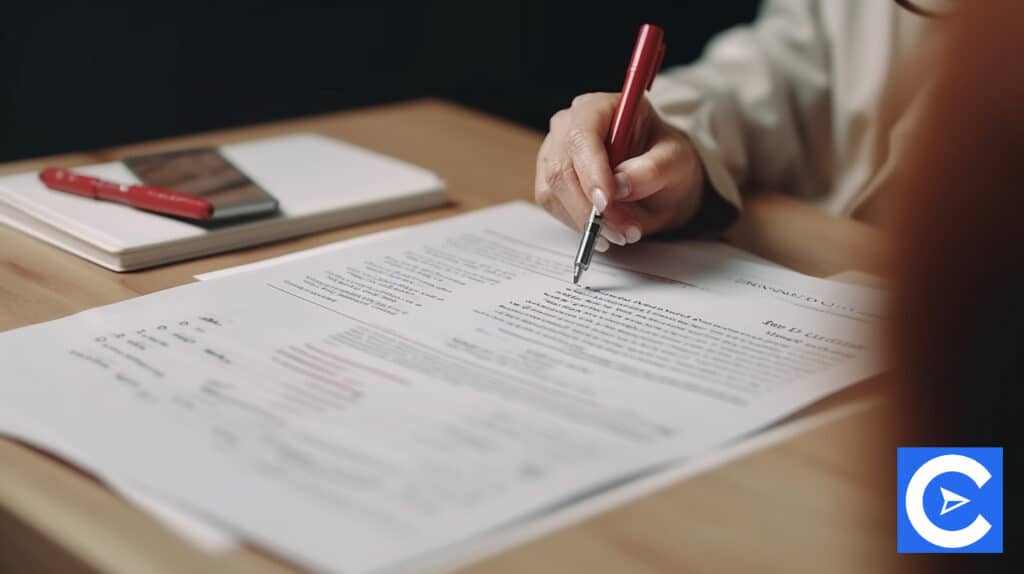 Becoming a Certified Nurse isn't the easiest of tasks, considering the study you may have to undergo and the exam anxiety you could face.
However, there is almost nothing more beneficial for your career than gaining additional knowledge and honing your specialty.
This guide showed you exactly how Obstetric Nurses can validate their field expertise by obtaining the RNC-OB Certification.
We hope you've now understood how to get the RNC-OB Certificate.
Good Luck!
FAQs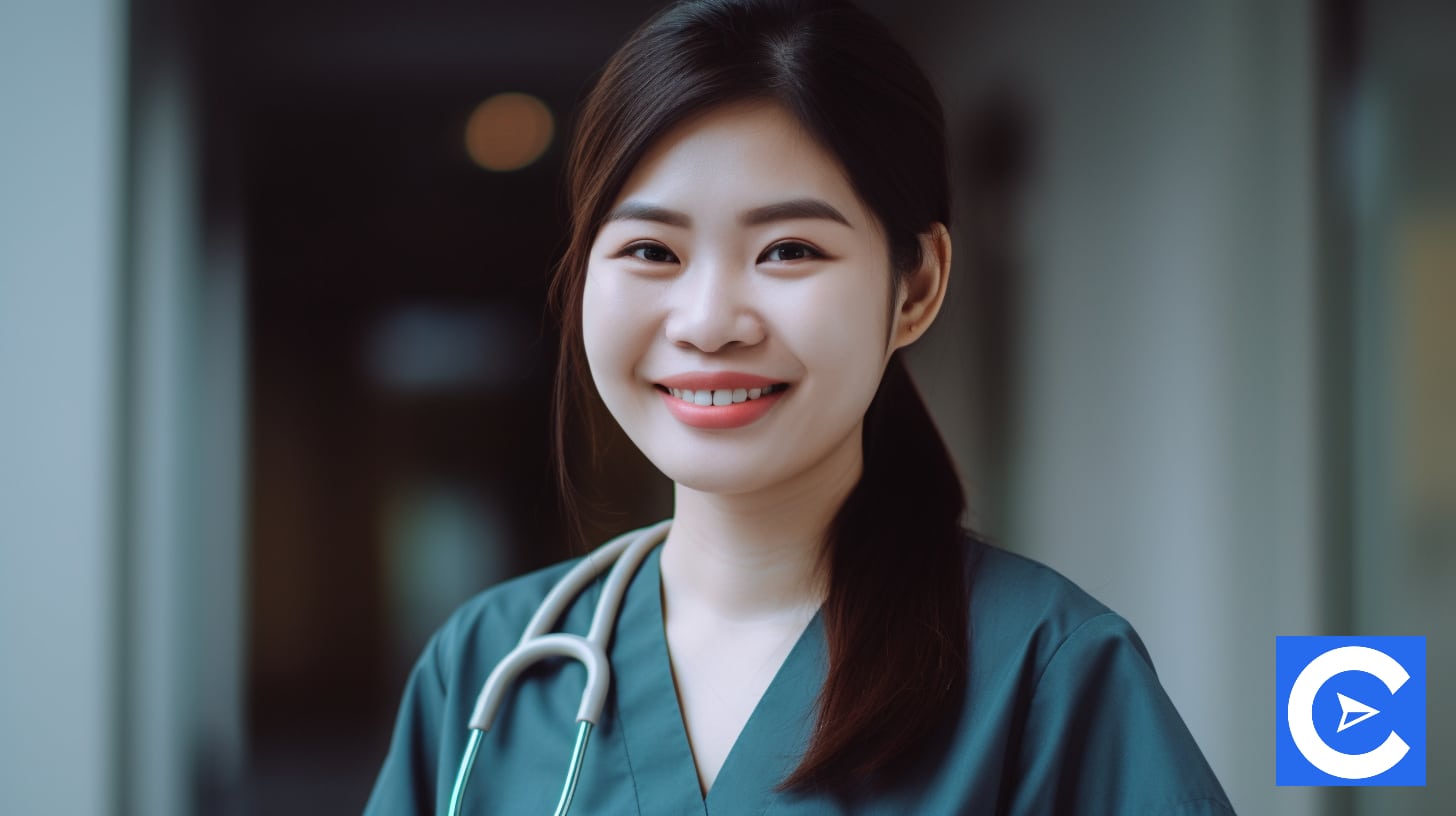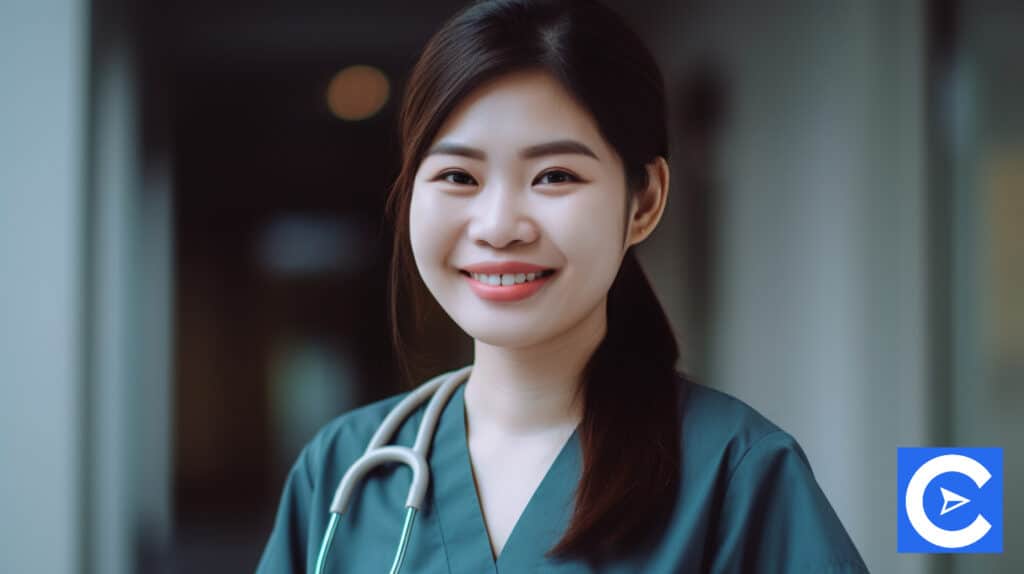 How do I get RNC-OB?
Obtaining an RNC-OB requires you to get an RN credential by passing the NCLEX-RN examination. Then, you need to get two years of Nursing experience comprised of 2000 hours. The applicant should also have experience working in Obstetrics prior to their RNC-OB application. Then, take and pass the RNC-OB examination. 
How long does it take to get RNC OB results?
According to NCC, it typically takes 15 business days for the organization to mail your academic report. NCC will record the date on which you become certified according to the day you receive your official results and not the day you sit in for the actual exam.
How many questions is the RNC exam?
The RNC-OB Certification examination consists of 175 questions. Out of the 175, only 150 questions receive a score. NCC uses the remaining 25 questions to gather data for research purposes. 
What does RNC-OB mean?
RNC-OB stands for Registered Nurse Certified – Inpatient Obstetric Nursing. The term means that a Registered Nurse has adopted a specialization and is now certified in Obstetric Nursing. The certification validates Nurses' expertise in delivering exemplary patient care in the Obstetrics field.
What is an RNC OB? 
The RNC OB Certification validates an Obstetric Nurse's specialty knowledge in providing fetal assessment and caring for females' labor, birth, and recovery.  Furthermore, the certification validates an OB Nurse's knowledge in postpartum and newborn care and caring for women's health 20 weeks after gestation. 
What is the difference between RN and RNC?
A Registered Nurse obtains a Nursing degree, such as an ADN, a BSN, or MSN, to attain the expertise to perform their healthcare duties. After graduating from a Nursing program, an RNC undergoes a certification program related to a specific specialty and stands to become an Advanced Practice Nurse. 
What should I study for RNC-OB?
These principal topic areas tested in the RNC-OB exam include Labor and Birth, Complications of Pregnancy, and Fetal Assessment. Other knowledge topics are Recovery, Postpartum, and Newborn Care and Professional issues, which delves into the ethical issues associated with Obstetrics.
References