Welcome to the ultimate guide that will illuminate you about Geriatric Nursing Salary!
To help nursing school graduates and professionals make an informed decision, we break down the median salary across different states for Geriatric Nurses and different salaries across various Geriatric specializations.
In this article, we cover the following:
Salary overview for Geriatric Nurses
Different nursing specializations and their salary ranges
Ways of boosting your Nursing Salary
Are you looking at the possibility of pursuing a full-time nursing career in Geriatrics as a Registered Nurse?
Continue reading to find out more!
Introduction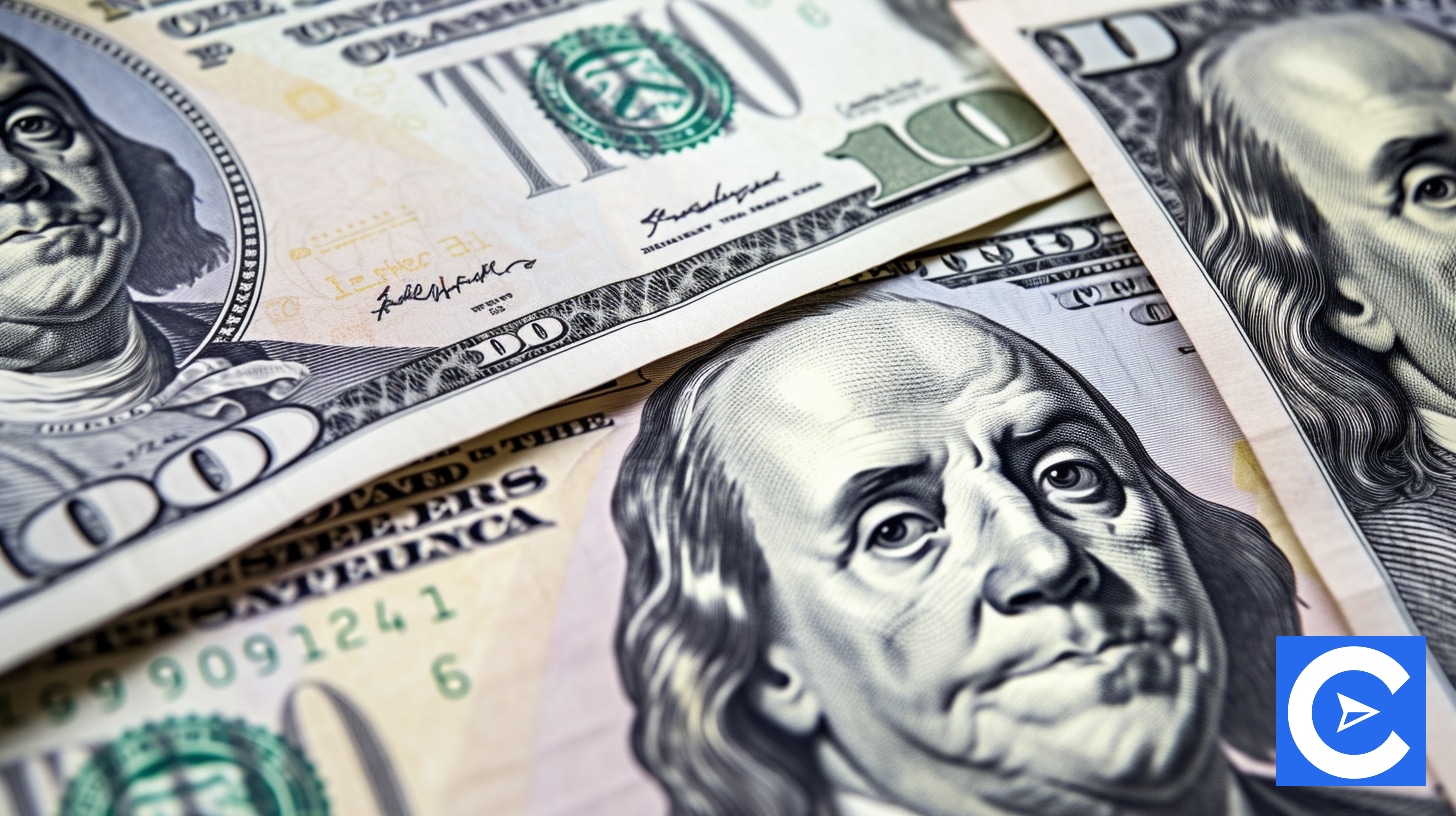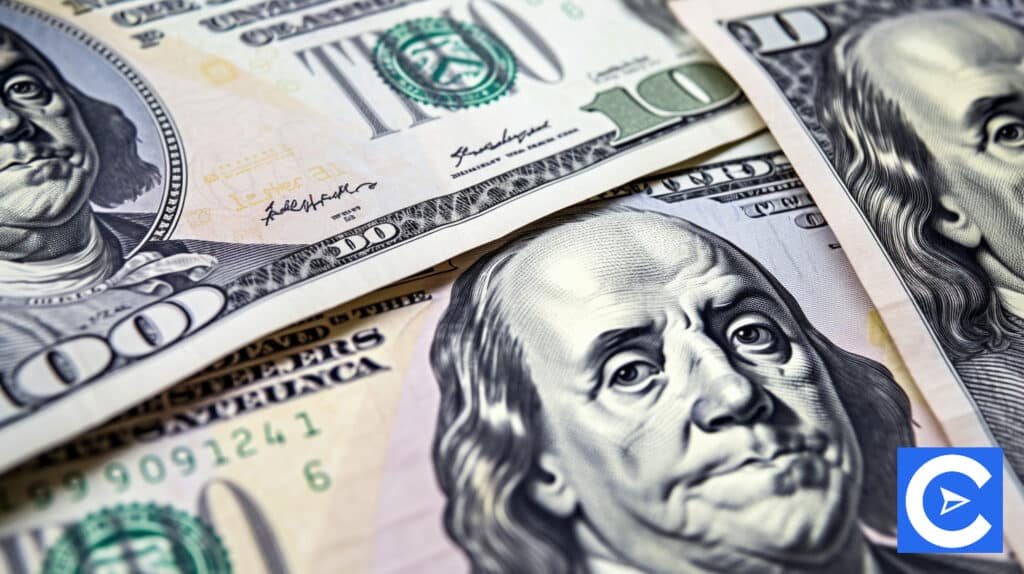 Nursing is among the broadest departments in the healthcare profession, as it has several disciplines with an array of specialties, certifications, and licenses that define the line of work.
Geriatric Nursing is attracting a lot of attention in the modern day.
It offers quality and exceptional patient care (either home care or in a facility) after the elderly, who are vulnerable to multiple medical conditions as they grow older.
The need for Geriatric caregivers keeps growing as the numbers of aging adults grow, especially among the baby boomer generation.
This trend seems to remain the same shortly because of a shortage of Geriatric caregivers.
The US Census Bureau reports that people aged 65 years and above have increased by more than a third in the last ten years.
As a result, Nurses in this field have been in high demand and are likely to enjoy higher wages.
Elderly Care Nurses are well acquainted with health conditions linked to old age.
Hence, their job tasks revolve around building solid relationships with patients in long-term health care facilities.
Due to their know-how and widespread understanding, they can serve in several medical settings such as hospitals, retirement homes, and rehabilitation centers.
Salary Overview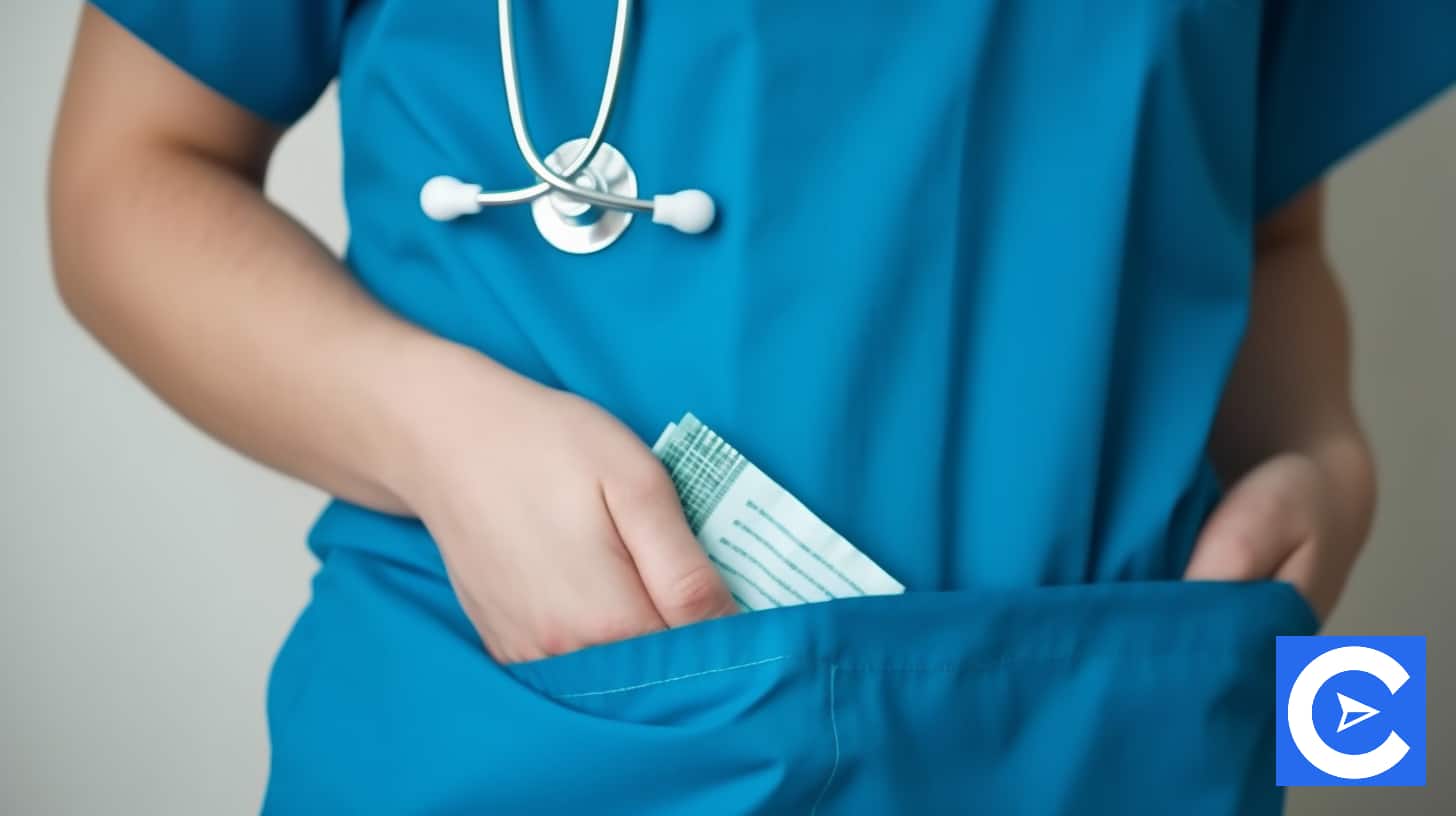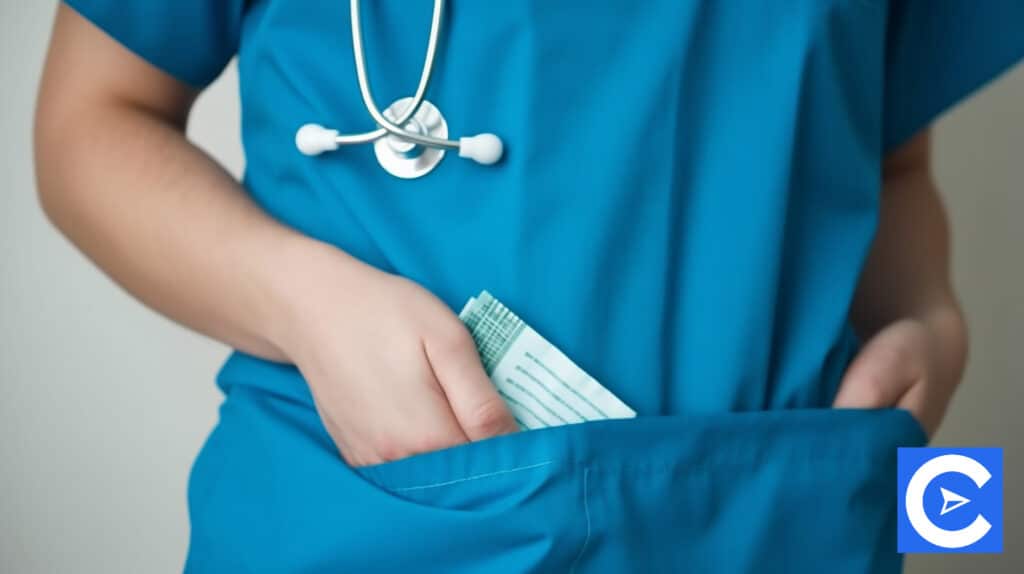 Elderly Care Nurses undergo a rigorous process before getting certification, making them more qualified than the typical RNs or Licensed Practical Nurses (LPNs) and receiving better wages.
Based on numerous reports, including one by Payscale, an Elderly Care Nurse takes home an average of $70,000 upwards per year and about $35 upwards per hour.
It is worth noting that these rates are dependent on several variables such as work setting, level of education, experience, additional competencies, and the number of certifications.
Most organizations also consider the location and the cost of living.
A Geriatric Home Health Specialist in New York can expect to earn more than one working in Oklahoma or Kentucky; the cost of living is cheaper in the latter mentioned area.
Highest Paying States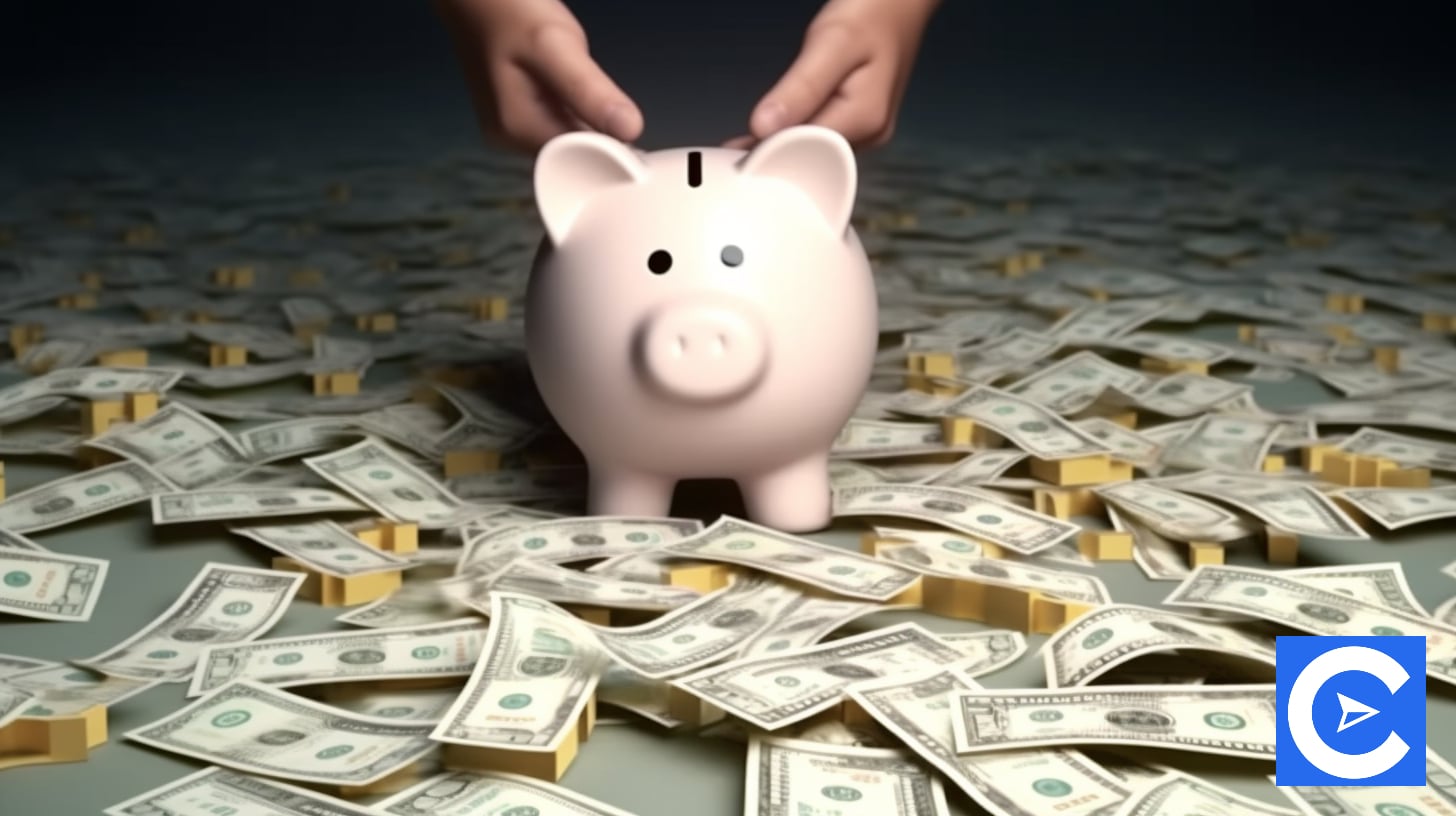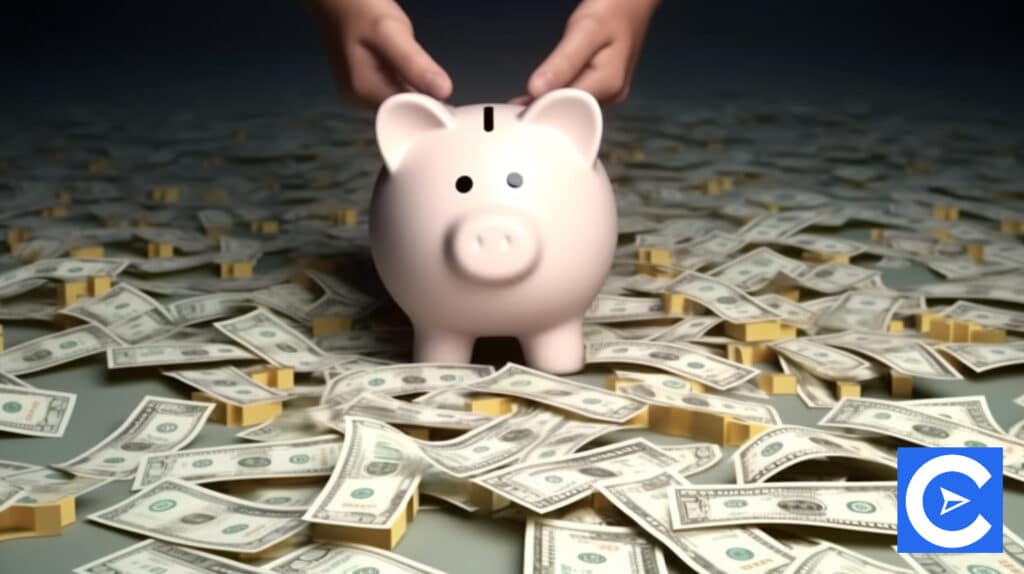 According to information derived from the US Bureau of Labor Statistics (BLS), we could derive information on where Geriatric Care Providers receive the best pay.
Below is a list of top states that pay the best rates:
Massachusetts pays an average rate of $50.78 per hour
Hawaii pays an average rate of $50.17 per hour
Connecticut pays an average rate of $49.77 per hour
Tennessee pays an average rate of $48.86 per hour
Minnesota pays an average rate of $48.65 per hour
The shortage of nursing care in California opened up new opportunities by introducing the most lucrative salary packages to attract more professionals.
The reviewed ratio for patients to Nurses in California is one of the most satisfactory work settings.
Different Geriatric Nurse Jobs and their salary range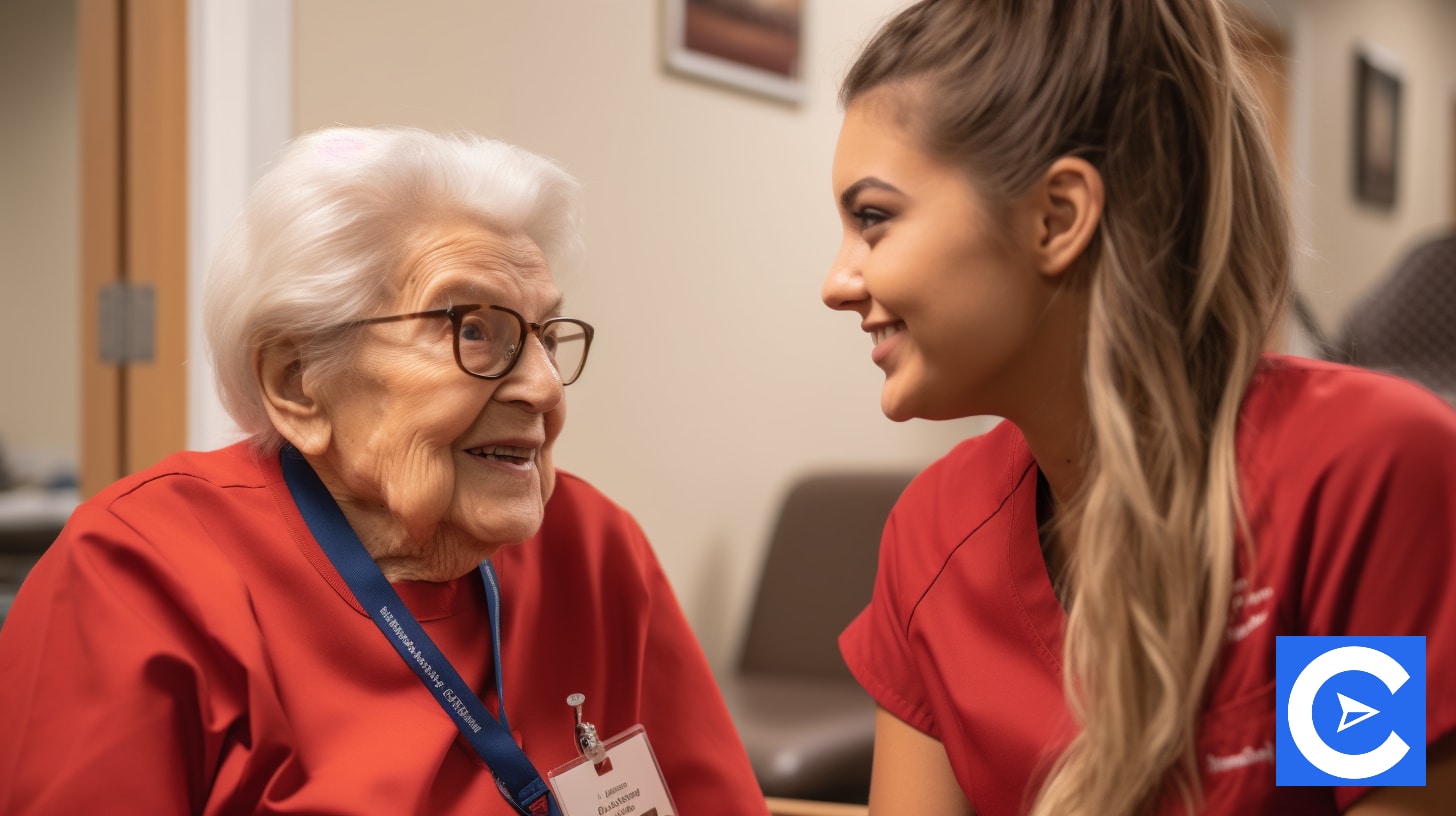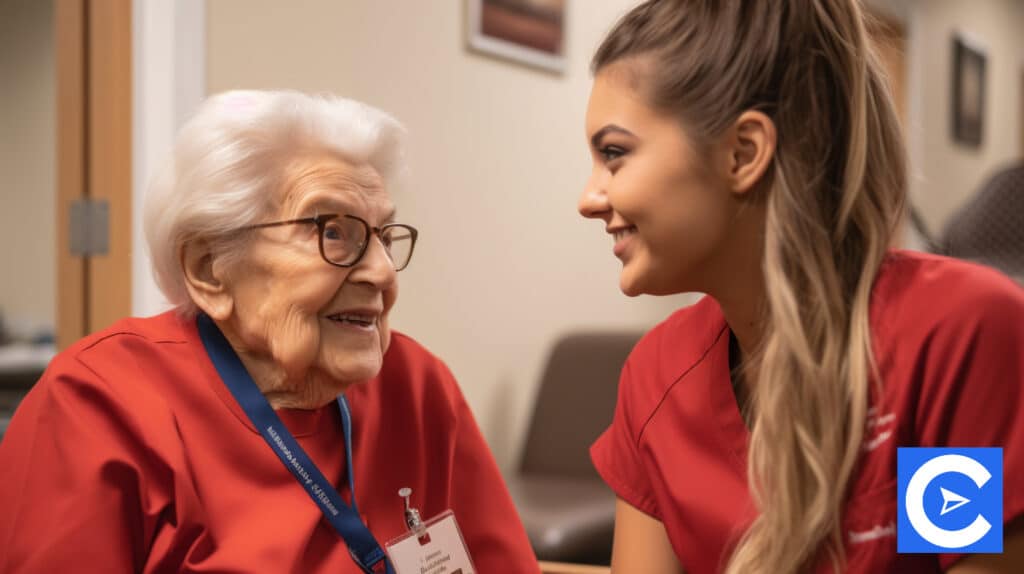 The increased demand for elderly nursing care has opened up many job opportunities in this field.
The unique needs of older patients mean there is a lot to cover in terms of the required services, hence creating more openings for people to pursue careers in this discipline.
It is fundamental to know the different RN Geriatric careers in this specialty to help you choose one that fits your skills and preference, as discussed below.
Geriatrician
These are Health Care Workers whose responsibility is to look after the health needs of geriatric patients.
They possess widespread knowledge in assessing, diagnosing, and treating a wide range of old-age-related conditions.
Through the support of other health care practitioners, they also meet the unique needs of patients, including psychological and physical.
Their work environment is mostly in hospitals, long-term care institutions, nursing homes, and long-term care facilities.
A geriatrician earns about $131,000 on average annually.
Geriatrician
Their responsibilities include:
Assessing the medical needs of their clients
Formulating individual care procedures
Advising other medical practitioners on suitable treatment alternatives
These Practitioners also take on supervisory roles for other Nurses.
They earn an average of $111,000 per year.
Geriatric Pharmacist
These health care professionals are knowledgeable about the vast health conditions affecting senior adults and the medications used to treat such conditions.
They work in close contact with physicians to provide comprehensive treatment plans that meet the unique medical needs of different patients.
Geriatric Pharmacists understand the wide range of medications that the elderly use to treat the multiple conditions linked to old age.
Besides administering prescriptions, they also advise senior patients about potential drug interactions and suggest alternative medications.
They earn an hourly wage of around $47.
Geriatric Occupational Therapist
The job description of a Geriatric Occupational Therapist revolves on replenishing the physical abilities of the aged compatriot through exercise and movement.
They are more concerned about restoring a client's ability to perform specific tasks using day-to-day tasks.
Their approach is more focused on achieving a particular objective.
They undergo special training and must be licensed to validate academic and on-job training credentials.
They earn an average of $40 per hour.
Geriatric Physical Therapist
Muscle, strength, and balance tend to diminish as the body ages, thus limiting movement.
Physical Therapists work with geriatric patients to help improve their general movement and flexibility and strengthen key areas in the body.
They address the physical effects of growing old on the body or treat injured body parts.
They possess a decent understanding of the bones, joints, and ligaments of elderly citizens, which is vital in developing therapeutic tendencies to treat different forms of injuries in aged seniors.
They employ unique skills when handling aged patients by working gently yet effectively.
They also give timely advice to their clients on how to care for themselves during treatment.
Geriatric Physical Therapists earn about $40 per hour.
Audiologist
Audiologists are well equipped to deal with any deficiencies related to hearing and balance.
They work in different settings such as hospitals and educational institutions.
Hearing loss is a common condition linked with aging.
Therefore, there are numerous opportunities for more audiologists to join the specialty.
They assess, undertake diagnosis, and treat.
To practice, they must partake in specialty training, having graduated from an accredited learning institution before being certified.
Audiologists receive about $57,400 on average per year.
Elderly Companion
These are caregivers whose sole responsibility is to be around the seniors in health care facilities for long-term treatment.
They offer companionship to the greying adults helping to nourish their mental health.
They often create relationships with their patients by spending long hours together or helping with other routine activities.
Being around someone who cares for you is comforting; hence, Elderly Companions improve their patient's quality of life by being around all the time.
They earn an average of $20 per hour.
Elder Care Assistant
Elderly Nursing Assistants are supportive caregivers to make the client's day-to-day life more comfortable.
They help in giving helpful support and upkeep to the aged individuals.
The assistants also assist in routine day-to-day activities such as taking a shower, cleaning, changing clothes, and laundry.
They may also help to prepare meals and maintain proper hygiene.
Their duties are supervised by a Licensed Resident Nurse who administers their daily services to the elderly.
They also keep their clients occupied and psychologically active by initiating fun activities or games.
Their average earnings are $25 per hour.
Elder Care Assistant
The Social Workers work in close contact with other medical professionals to improve the physical and mental well-being of elderly clients.
They advocate for their needs and champion better living standards.
They improve the quality of life by ensuring that the patients have their needs met.
They also offer advice on different issues to help the patient cope with the pressures of old age.
They follow up on a patient's progress helping to ensure proper care is availed to them.
Their main aim is to help senior citizens cope with the physical and medical trials.
Geriatric Social Workers earn an average of $51,000 per year.
Speech Therapist
These are Medical Practitioners that look after the patient's communication health needs.
They undertake diagnosis and treatment of any issues affecting speech.
They can recommend treatment based on the nature of a patient's problem, which can either be physically inflicted or nerve-related.
They also can develop varying speech therapy procedures to help patients restore their ability to speak.
Geriatric speech therapists earn a whopping $73 an hour.
Caregiver
These professionals look after patients with dire medical needs such as terminal illnesses, disabilities, and old age.
They follow up on their medications by administering and replenishing stock.
Caregivers are responsible for looking after patients outside the typical medical care setting.
They also act as the link between patients and their loved ones.
To become a Caregiver, you need to be compassionate and have strong communication skills.
Part of their job entails educating patients on better health management procedures and how to become self-reliant.
They also assist in day-to-day routines like preparing meals, bathing, and maintaining personal hygiene.
Caregivers receive around $22 per hour on average.
How to increase your salary as a Geriatric Care Specialist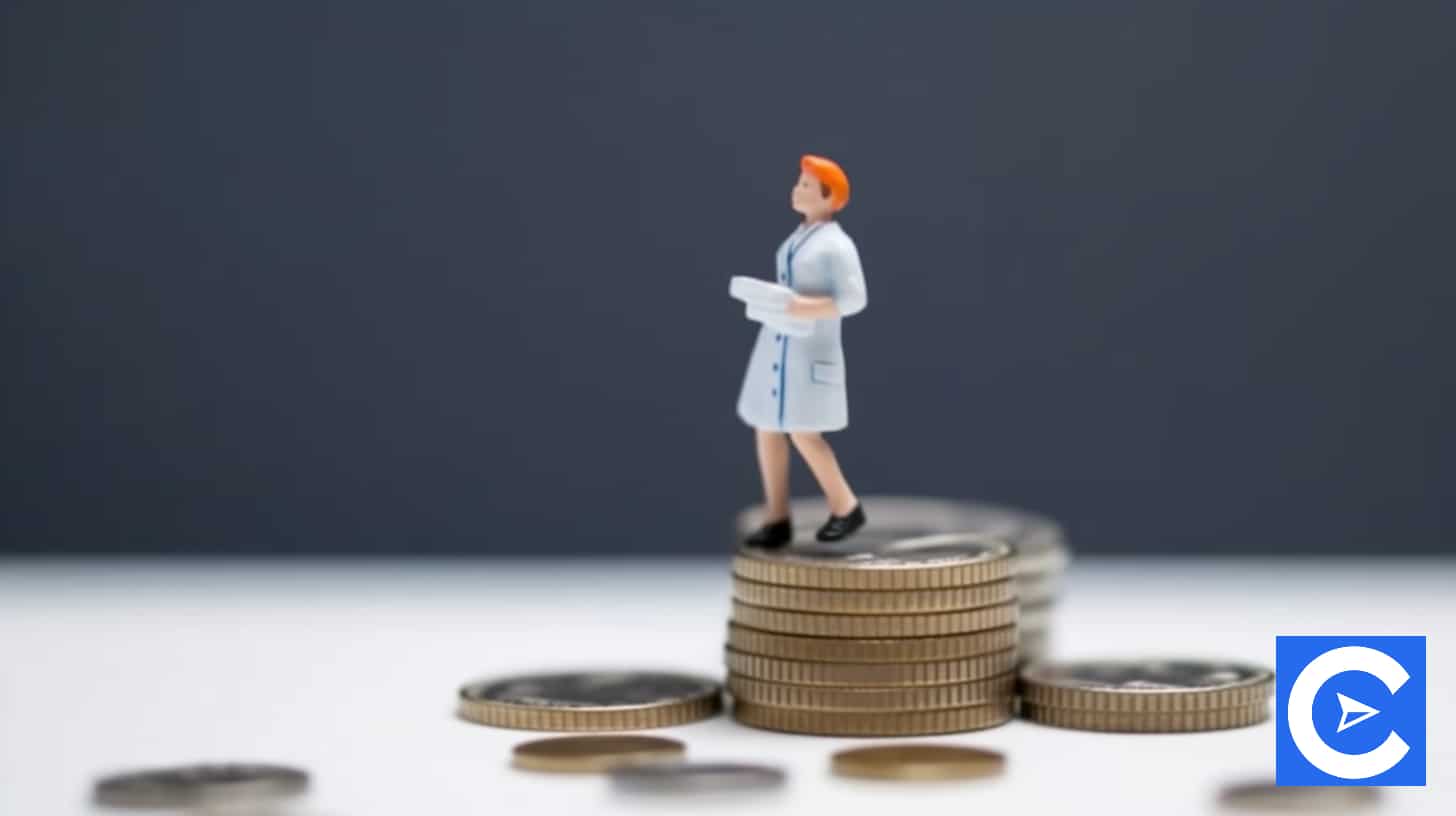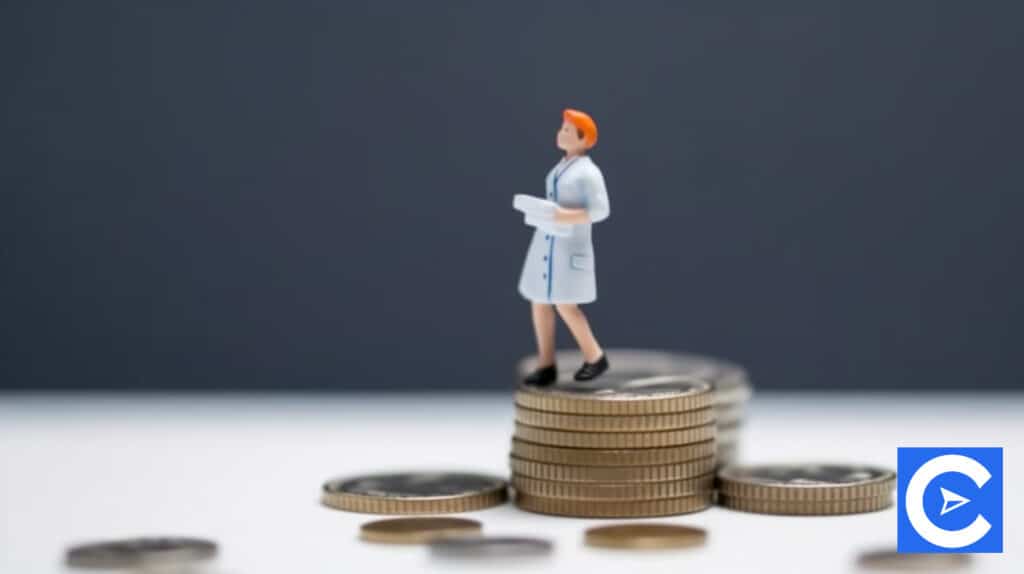 Below are some of the ways Geriatric Nurses can increase their income:
Acquire Additional Skills
Acquiring additional skills through training can add value to your portfolio, thus becoming more appealing to employers.
As mentioned earlier, work setting, years of experience, and the level of education are critical determinants of salaries.
Enrolling in a new program and applying for additional certifications that complement geriatric care may prove advantageous.
Attain a certification in Gerontology
Gerontology entails the study of the physical, social, and mental traits of elderly people.
Their focus is mainly on caregiving, administering prescriptions, education, and guiding on a day to day activities.
However, the roles and responsibilities may change depending on the setting of work workplace.
Nurses in this field are paid higher salaries.
Progressing to a Gerontologist by acquiring the necessary skillset authenticates your expert understanding.
To obtain certification, you need to register more than 2000 hours of hands-on experience in this field.
Additionally, you must enroll in a Gerontology program and attain additional education in Gerontology.
Another discipline that can complement your skillset is an Adult-Gerontology Nurse Practitioner.
You will need to take a competency-based test to attain board certification.
This would also improve your appeal to employers and likely attract higher wages.
They have a responsibility to meet their patients' healthcare and support needs.
Their mandate involves carrying out diagnoses, offering treatment, and monitoring patients through regular checkups.
They also give advice and educate their patients and other caregivers.
They get about $115,000 to $120,000 on average per year.
Further education
Boost your Associate Degree with either a Bachelor of Science in Nursing (BSN) or by considering accredited MSN or Masters of Science in Nursing programs.
You will be able to ace entry-level interviews and compete for managerial job titles.
Conclusion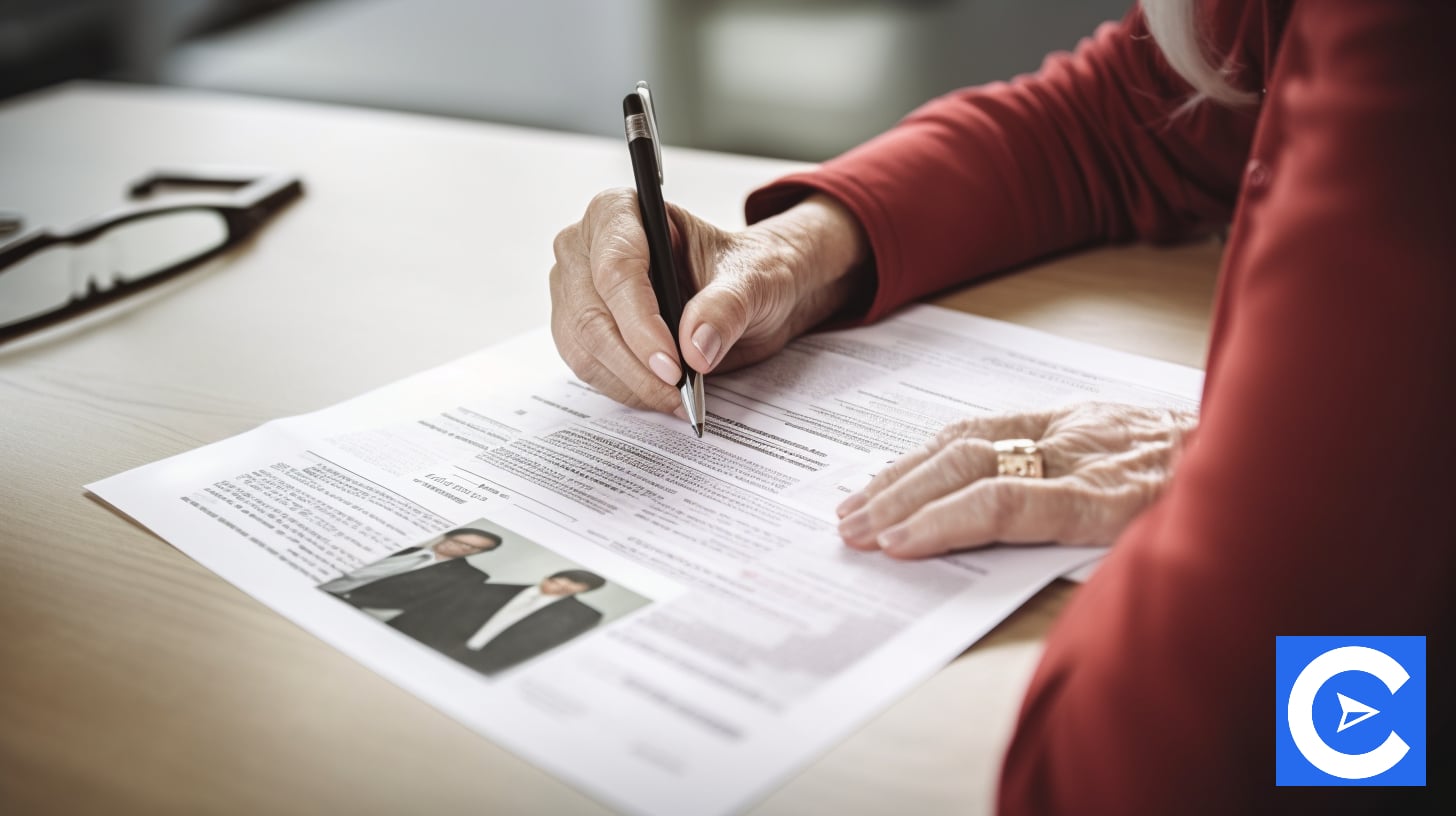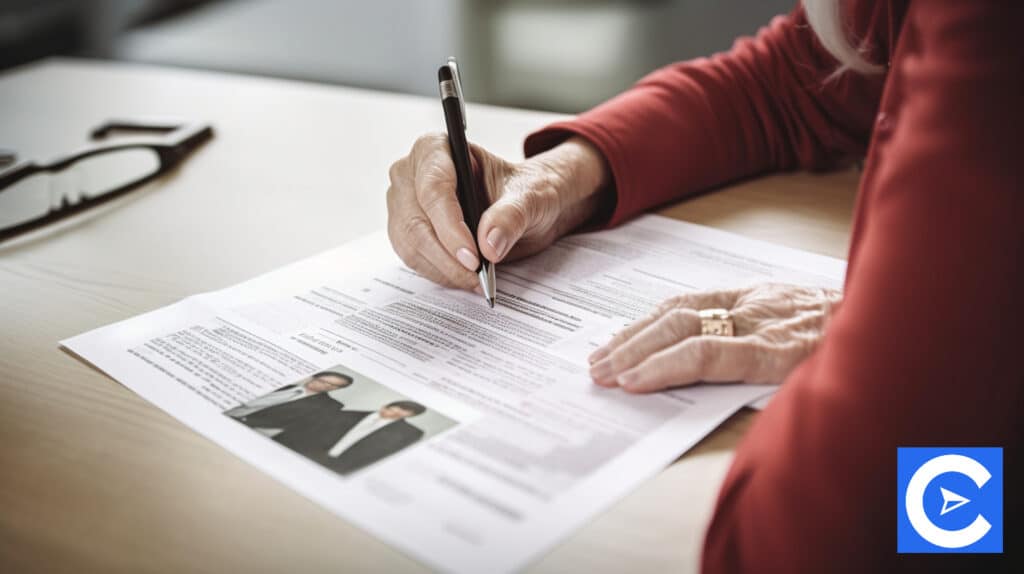 The high appetite for specific old-age care providers is a chance for numerous people who are enthusiastic about operating professionally with elderly citizens.
There is a wide range of professional options to pick from and make a meaningful contribution to aged individuals' medical state, health, and happiness.
While dealing with Geriatrics can be difficult, it is gratifying to make a positive contribution.
A profession in looking after the old is not only meaningful but rewarding too.
Increased demand for caregivers' services, coupled with a shortage of these specialists, promotes higher wages in this field.
FAQs on Geriatric Nursing Salary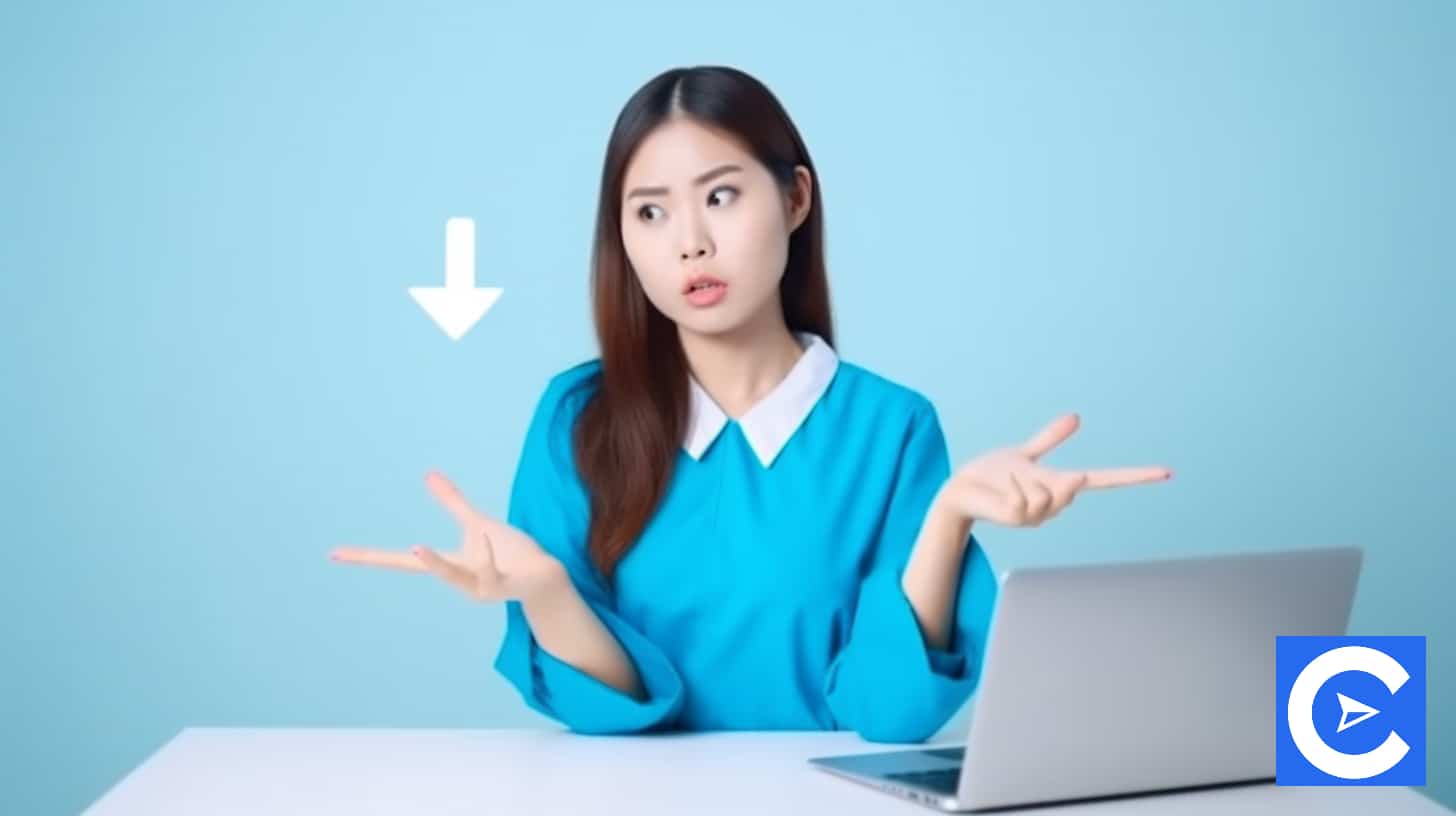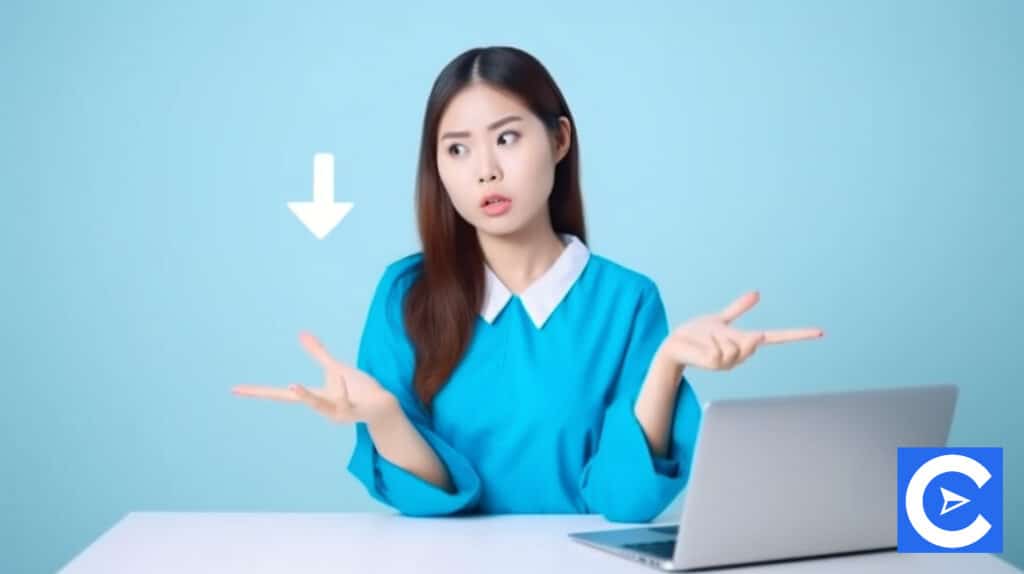 Are Geriatric Nurses in demand?
Yes. The aging population has increased tremendously over the past few years creating the need for more geriatric service providers. With the number of people aged over 60 years on the rise, the demand for Geriatric Nurses will remain high.
How much do Geriatric Nurses make in NYC?
As of April 2022, the average pay is about $114,000 annually. At hourly rates, the figure is approximately $47.58. Some Nurses earn as low as $61,254 whereas others earn up to $129,000 per year. It all comes down to other factors such as experience and education.
How much does a Geriatric Nurse make an hour?
The rates differ across different work environments. Also, academic qualifications, additional specialties, and years of experience cause a discrepancy in the pay rate. The average pay for Geriatric Nurses is estimated at $65,000 to $67,000 annually translating to about $29.30 per hour.
What is the Average Nurse Salary in America?
The average Resident Nurse's salary in the US changes from one state to the other. The highest-paying state is California with an average salary of $124,000. The other states average between $77,600 on the lower side and $82,750 on the higher side.
Which are the highest paying Geriatric Nurse careers?
Gerontology is one of the highest-paying nursing careers with an annual salary of more than $120,000. Another well-paying career in Geriatrics is the Adult-Gerontology Nurse Practitioner. They treat patients through adulthood to old age. They have very appealing hourly and annual rates.
Do Nursing Certifications play a big role in salary increases?
Yes, absolutely. The more certifications you get the more you become knowledgeable, hence growing your skillset and expertise. Extra certifications validate your extensive know-how. They also appeal more to employers, thus, making you a potential candidate for a higher salary.
What are the most vital skills for RNs looking to work with elderly Patients?
You need patience because most of these old people are limited by the conditions they suffer from. Slow speech and mobility are some of the traits you need to be patient with. You must also be respectful, compassionate, and have outstanding communication skills.
Can you earn more as a Geriatric Nurse with BSN?
Yes.This is because salaries are determined by several factors. Your level of education dictates what you get paid. More learned people are assumed to be more knowledgeable and appealing to employers. This gives them an advantage and they may get higher salaries.
References