Our dear valued reader, welcome to another informative and enlightening session on how to become a Telemetry Nurse!
This article will unveil in great detail the secrets of becoming a Telemetry Nurse, such as the steps to take, and the skills required to get the job done.
At the end of this read, you'll know the procedures to become a Progressive Care Certified Nurse.
Our thematic thrusts for this piece include:
Introduction on how to become a Telemetry Technician
Steps to becoming a Telemetry Registered Nurse
Roles of a Tele Nurse
Skills required by a Telemetry Nurse
Let's cheerfully steer the boat of this intellectual boat!
[hubnav]
Overview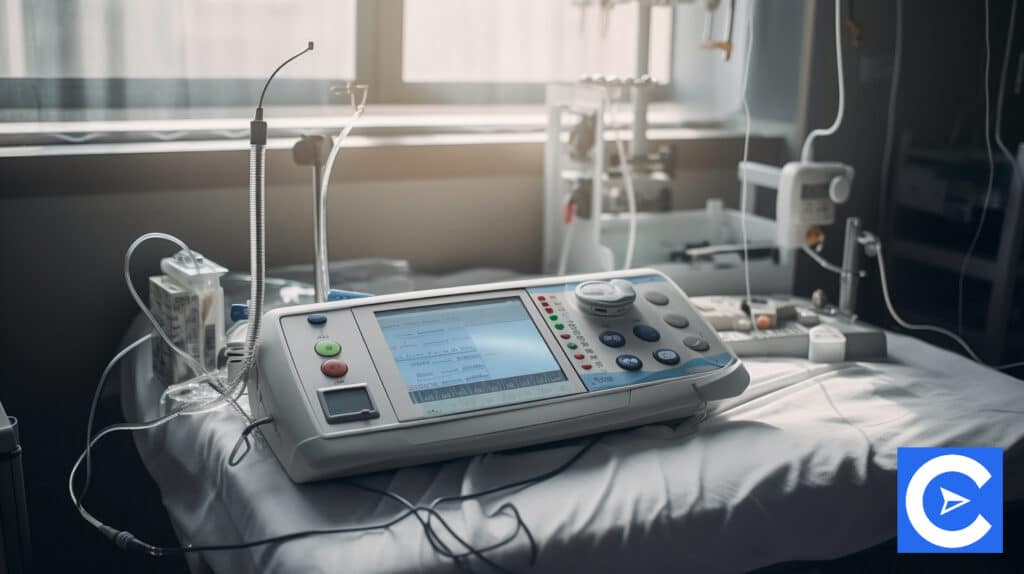 Most times, Telemetry Nurse hopefuls put the cart before the horse; they want to know the Telemetry Nurse's salary without understanding the procedures to earn a Telemetry Certification.
Before thinking about money, reflect on the pathway to becoming certified.
Telemetry certification for Nurses can be tedious without a guideline to achieve your dreams.
This piece is the game-changer; it lists the processes to acquire a Telemetry Nurse certification.
Steps on How to Become a Telemetry Nurse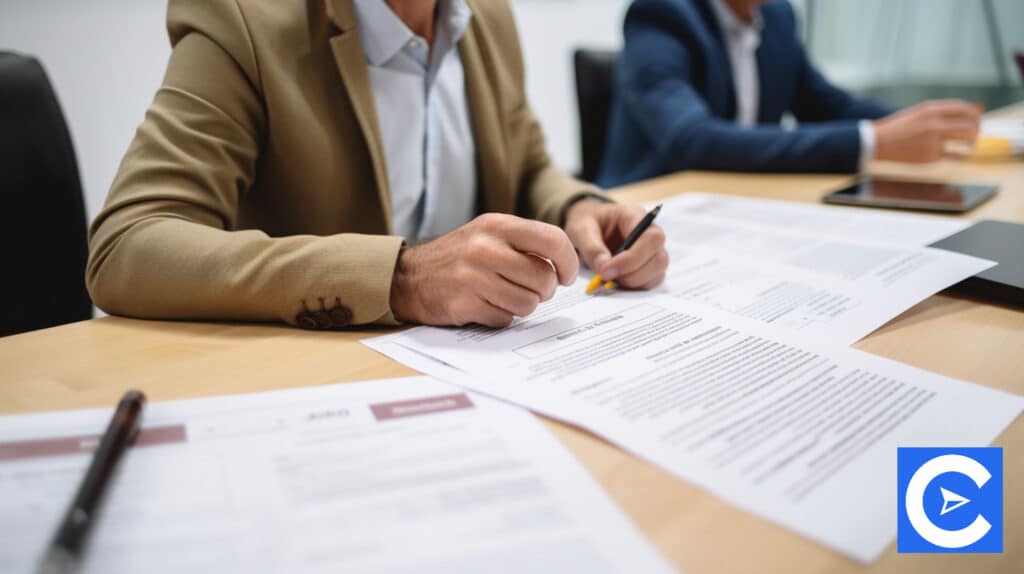 You must do the following to earn a Telemetry Nursing career:
Step 1: Find the Appropriate School
Every sustainable career path begins with a sound education.
Getting the appropriate nurse education is the propeller for a successful telemetry nursing career.
While searching for a nursing school, put the following factors into consideration:
First, what's the accreditation status of the school?
It will amount to a wasted effort to attend a non-accredited school.
Ensure the state nursing board has accredited your preferred school to enable you to sit the National Council Licensure Examination (NCLEX-RN).
You must pass this exam to earn a practicing license.
In addition, how strong is the alumni network of the school?
How supportive is the school to its graduates while scouting for nursing jobs?
You may need to interact with a career counselor to know what's in stock for you before enrolling in your preferred institution.
Furthermore, check if the school has online programs.
An online telemetry course allows you to engage in other productive activities.
Hence, these three factors will determine your choice of nursing school.
Step 2: Meet the Educational Requirements
What are the requirements to participate in a nursing degree in your preferred school?
You need an Associate Degree in Nursing (ADN), which often takes two years to complete, or a four-year Bachelor of Science in Nursing (BSN) to cut a career path.
Most accredited schools demand a high school diploma or GED for their nursing programs.
You must also have completed prior coursework in chemistry and biology.
Some nursing programs also demand candidates to score at least 1060 on their SAT before participating in their ADN or BSN programs.
While an associate degree is good, many employers now require a bachelor's degree as the minimum standard for employment.
Thus, you can bolster your employability chances by completing a bachelor's program.
Step 3: Complete Coursework and Clinicals
Every nursing student must complete their clinical training and coursework to earn a degree.
Different nursing specialties have unique curricula, but major coursework includes physiology, chemistry, healthcare policy, anatomy, nursing practice, and ethics.
You must also record clinical hours by shadowing or training with other Nurses.
Many schools require 700-800 clinical hours.
Suppose you want to be a Telemetry Nurse Practitioner.
In that case, it's wise to do your clinical in a Telemetry medical unit because you can't have a comprehensive understanding of the Telemetry Nurse Job description through theoretical means alone.
It's needless to state that you should hop at them if your program offers Telemetry-related courses.
Alternative means of gaining telemetry experience is obtaining a job as a centralized monitor technician, patient care associate, or patient care tech before becoming a Registered Nurse.
Step 4: Sit the Nursing License Exam
After your bachelor's degree, work toward obtaining a nursing license in your preferred state of practice.
To be licensed, you must ace the NCLEX-RN conducted by the National Council of State Boards of Nursing (NCSBN).
Your nursing certification is worthless without a license to practice.
Step 5: Meet the State Board Requirements
Immediately after passing the National Council Licensure Examination, you can apply for your license through your state board of nursing.
The state board may also demand nursing degree certificates and fingerprints for background checks, apart from the exam results.
Step 6: Get Your First Nursing Job
Now that everything is intact, it's time to shoot your shot!
However, you may need to garner general nursing experience and enroll in specialized training before working as a Telemetry RN.
One of the best ways to position yourself for a Cardiac Telemetry Nurse role after your bachelor's program is by earning the Advanced Cardiovascular Life Support (ACLS) credential.
The ACLS is similar to basic life support and CPR training, but it gives an in-depth understanding of cardiovascular issues.
Although many healthcare facilities sponsor their employees for this Telemetry certification course for Nurses, having it beforehand shows you're passionate and skilled in heart rhythms.
You can apply for Telemetry positions after gaining the relevant experience and knowledge.
Step 7: Be Eligible for Certification
Even though advanced Telemetry Certifications are optional, earning them can be a game-changer for you.
They make you more marketable and valuable.
However, you must be eligible for some certification programs before enrolling.
For instance, you need one to two years of experience to partake in the CMC, CMSRN, and PCCN.
Many recruiters will cherish and reward you for these certifications because you've demonstrated a vast knowledge base in a nursing specialty.
Common rewards include organization-paid continuing education and increased wages.
Step 8: Choose a Certification Program
Below are some of the outstanding certifications for Telemetry Nurse Practitioners:
Progressive Care Certified Nurses
The American Association of Critical-Care Nurses (AACN) issues this credential.
It's an ideal program for Telemetry Nurses who want to treat critically ill adult patients.
Nurses with PCCN can work in a tele unit or intensive care unit (ICU).
Tele-ICU Adult Acute/Critical Care Nursing Certification (CCRN-E)
The AACN is also the brains behind this certification designed for Nurses monitoring patients remotely through tele-ICUs.
This course teaches you how to handle patients that require constant monitoring.
It's the best course for Telemetry Travel Nurses.
Cardiovascular Nursing Level I (CVRN-BC Level I)
The American Board of Cardiovascular Medicine (ABCM) issues this certification for Nurses in progressive care, interventional cardiology, and pediatric intensive care.
National Telemetry Association (NTA)
This program gives you an overview of everything you need to succeed as a Telemetry Nurse.
It contains 303 multiple choice questions to be answered in 2 hours and 30 minutes.
Step 9: Prepare for and Pass the Certification Exam
Almost all these certification exams are online, but you need to prepare well before taking them.
Create time for studies and ensure you understand the curriculum well before the exam date.
Engage the practice tests online to solidify the prep process and reach out to informed people when you need help.
With the right techniques, you'll ace any certification exam once!
Step 9: Prepare for and Pass the Certification Exam
After earning your certification, you can now operate in any telemetry nursing position, but everything doesn't end there; you must recertify to keep your credential active.
Most certifications last for two to three years.
Ensure you don't default to keep going in your career.
You need to meet the recertification requirements to keep going.
Do you think all these processes are too tedious?
No, far from it!
The Bureau of Labor Statistics (BLS) projected a 19% annual job growth for this nursing specialty.
Hence, every effort is worth it!
What Are Telemetry Nurse Jobs?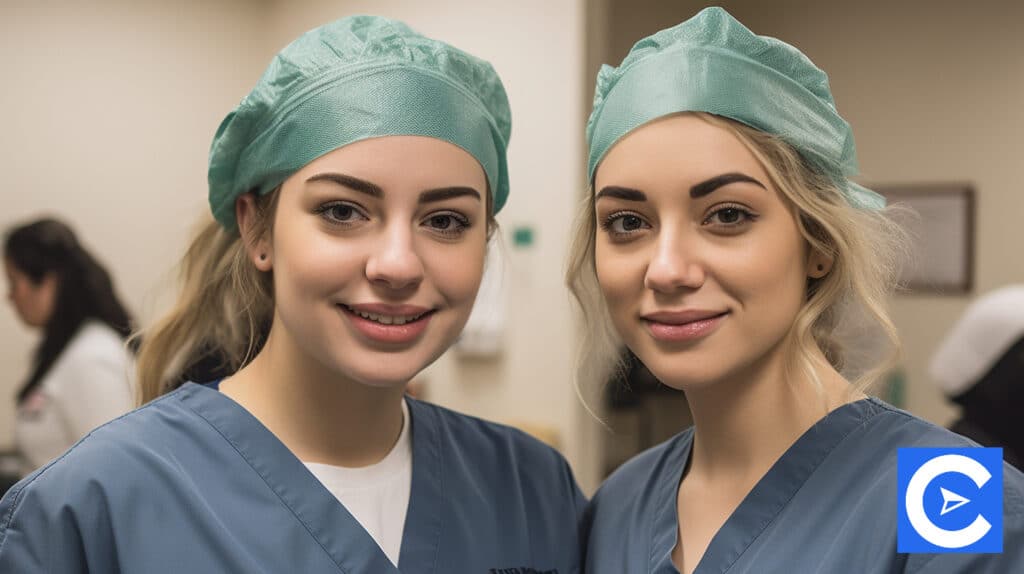 At this point, if you're still asking that "What does a Telemetry Nurse do?" you need to read this piece more carefully.
Telemetry Nurses handle cardiac patients.
Such individuals might have suffered heart failure, stroke, or other cardiac abnormalities.
Technology is pivotal to Telemetry Nursing.
For instance, you must know how to operate the electrocardiogram (ECG or EKG) to monitor a patient's vital signs electrically and perform other diagnostic tests.
You must know how to prepare patients for EKG reading, conduct the exercise, and interpret the outcome.
Telemetry Nurse Practitioners also deploy technology to check vital signs such as respiration, oxygen saturation, and blood pressure.
Certified Telemetry RNs know how to spot arrhythmias and other heart diseases.
They also perform tests to normalize the heart rate.
Telemetry Nurses work in different units in the hospital.
You may see them in the step-down unit, ICUs, oncology floor, emergency departments, med surg units, telemetry units, and pediatric floor.
Those who always engage in the Telemetry vs Med surge debate are probably unaware that a Telemetry Nurse can work in the two units.
Telemetry Nurse Skills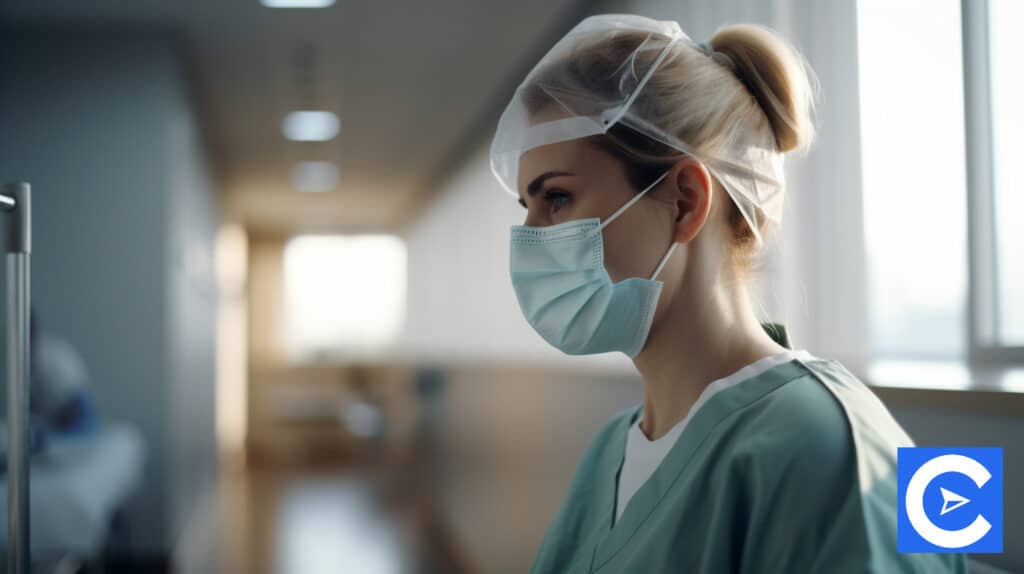 A Telemetry Nurse must possess some skillsets and attributes to help them perform their roles satisfactorily.
It's not easy managing a patient who has suffered from a heart attack.
Thus, every Telemetry Nurse should possess the following skills:
Critical Thinking
Telemetry Nursing is a data-driven field; hence it's crucial to know data assessment and interpretation.
You should know how to think critically and solve problems after interpreting data.
If you cannot prove to use data proactively, you can't be an outstanding Telemetry Nurse.
Multitasking
You must know how to attend to many issues simultaneously.
While multitasking, you must be organized and focused.
A Telemetry job is a highly delicate job in that you can't afford to make unnecessary mistakes.
Telemetry Nursing isn't for you if you can't work under pressure!
Adaptability
Working in a healthcare facility can be demanding; it's a roller-coaster.
You must be flexible to adapt to changes and ensure that things take the right shape always.
You should know how to change treatments and processes to get the desired results.
Technophile
If you don't know how to use technology, you don't have a chance to succeed in Telemetry Nursing.
Telemetry Nursing is tech-based; you must undergo training on specialized tech tools.
Show passion for the use of tech equipment for diagnostic tests and treatments.
Constant Learning
Telemetry is an ever-dynamic field; thus, you must be willing to stay updated on happenings in the industry.
Learning helps you to evolve with technological and medical advancements.
Conclusion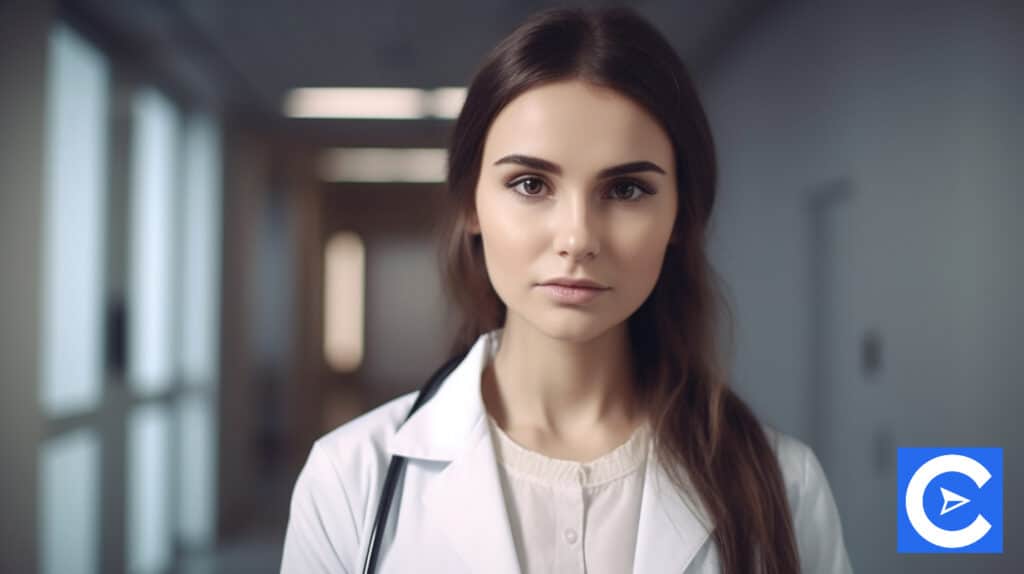 It has been a smooth ride for us as we shed light on what it takes to become a Telemetry Nurse.
This piece shows that you can become a Telemetry Nurse with ease if you're focused and consistent.
However, note that you can't subvert any of the processes.
Telemetry Nursing is a highly delicate specialty that doesn't give room to half-baked professionals.
In conclusion, Telemetry Nursing is highly rewarding and guarantees job security.
If you're passionate about using technology in nursing, you're a good fit for Telemetry Nursing!
FAQs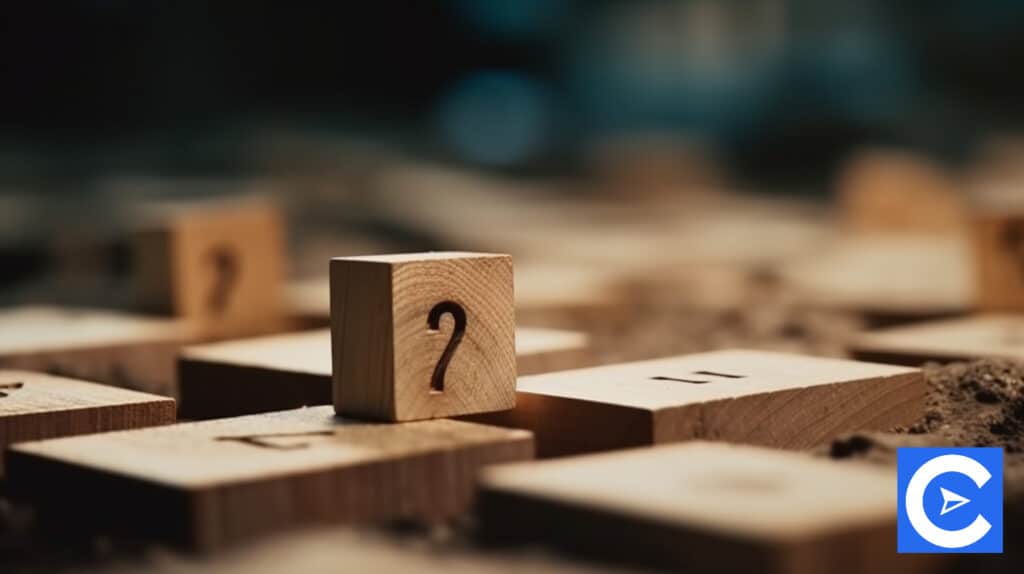 What is Telemetry Nursing?
It's the act of monitoring cardiac patients. Telemetry or Progressive Care Nurses are versatile in using modern electrocardiograms and telemedicine. They are quick to identify abnormalities in the heart and collaborate with other healthcare givers for effective treatment.
Where do Telemetry Nurses work?
They work in different units of a hospital or outpatient clinics. Apart from Telemetry units, they also work in step-down units, pediatric floors, oncology wards, emergency units, surgical units, and intensive care units. Telemetry Nurses are versatile and can work flexibly in different departments.
What is a Telemetry unit?
It's a unit for constant electronic monitoring of patients. Most patients in the Telemetry unit had suffered cardiac incidents in the recent past and were probably on life support before stabilization. Common ailments for people in the Telemetry unit include strokes, high blood pressure, and heart failure.
What does a Telemetry Nurse need to know?
Telemetry Nurses must know that they're in a highly demanding field where they need to be passionate, patient, and focused on getting the desired results. They may need to work overtime and collaborate with Physicians to provide satisfactory treatments to clients. However, they have job security.
How long does it take to become a Telemetry Technician?
If you've completed your bachelor's degree and obtained prerequisite experience before your first nursing position, you need 5 years to become a Certified Telemetry Nurse. However, if you have just a high school diploma, it will take approximately 10 years to achieve your Telemetry nursing dream.
What is Telemetry in a hospital?
It comprises many patient rooms with essential sign-monitoring devices deployed in continuous data collation and transmission. A telemetry unit is where diagnoses for patients' blood pressure, breathing, and heart rate are taken electronically and sent to physicians for appropriate actions.
References