Welcome to another information-filled article on how to become a Military Nurse!
At the end of this piece, you will have a clear insight into what it takes to become a Commissioned Nurse in the military, the salary and job outlook, and more.
This article shall discuss the following:
Military Nurse career – an overview
Before You Become a Military Nurse
Steps to Becoming a Military Nurse
Certification Requirements
Salary and Job Outlook
So let's begin!
Military Nurse career – Overview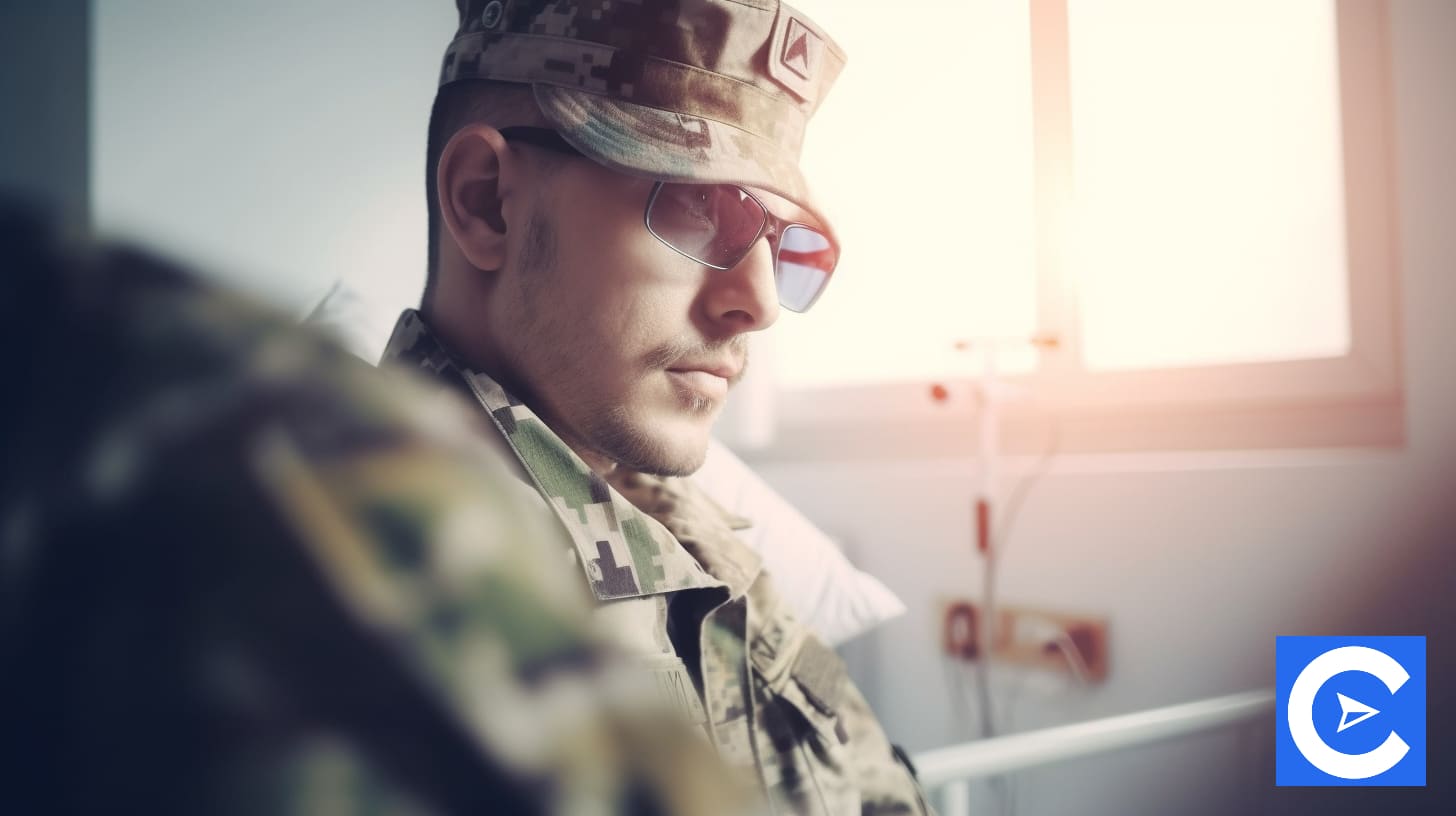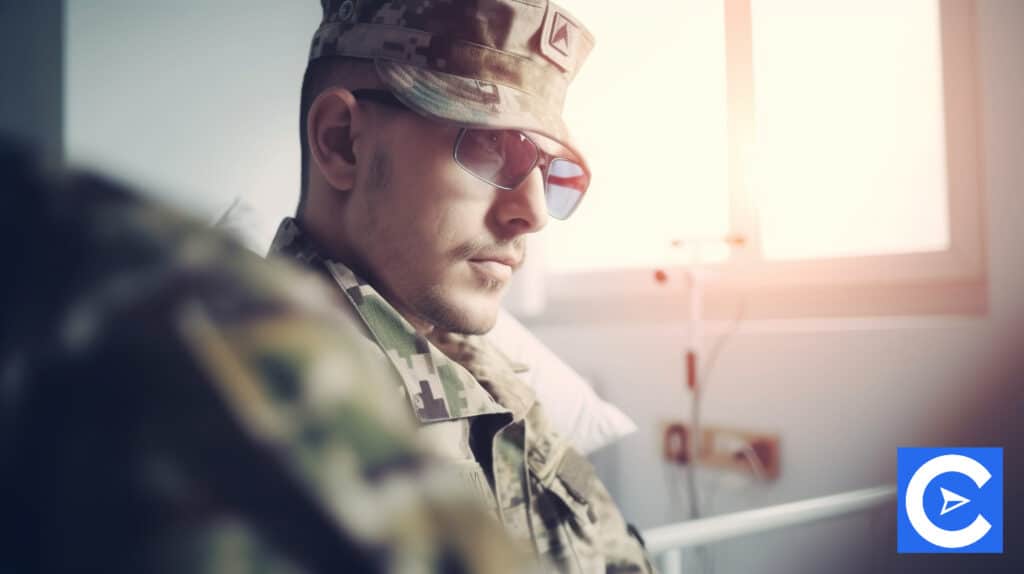 The Navy Nurse Corps, the Army Nurse Corps, and the Air Force Nurse Corps – are open to Registered Nurses who want to serve their country.
They may work in their native country or another country, and they are frequently assigned to military posts, military hospitals, and military clinics.
The emotional pressures of working in combat zones need Military Nurses to be well-prepared for the challenges they will face.
Critical care skills are crucial at this point.
Because of their extraordinary commitment and dedication, Military Nurses are rewarded with incredible access to healthcare benefits, sign-on bonuses, student loan repayments, educational opportunities, and the potential to advance in their careers and earn promotions.
To pursue a Military Nurse career, you must first meet certain nursing and military standards before applying.
These preconditions are described in greater detail in this article.
Before You Become a Military Nurse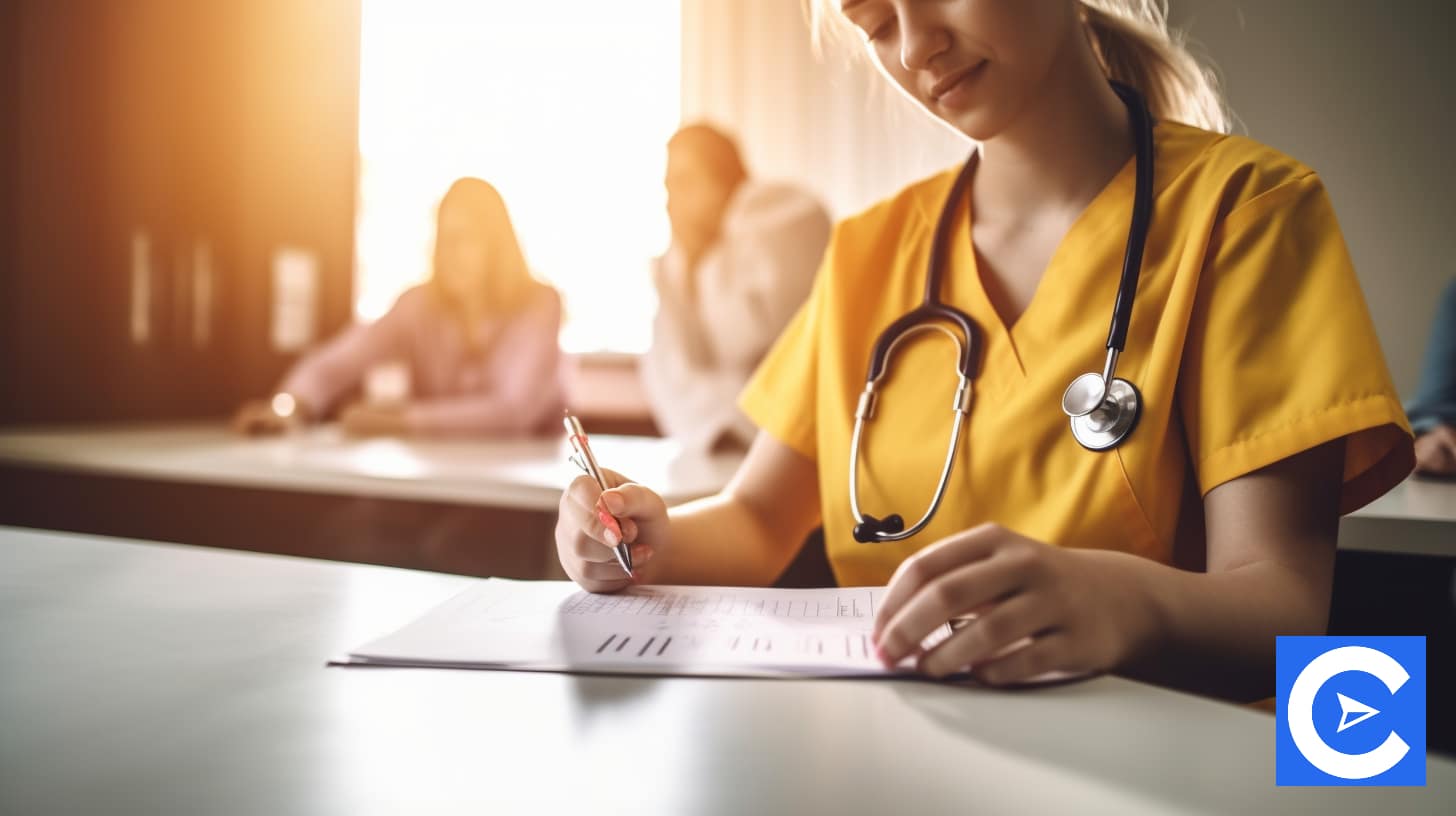 Before you make up your mind to pursue a career as a Military Nurse, it is important to examine a variety of variables.
A decision of this nature necessitates a major financial and time investment.
You are not only a Licensed Practical Nurse, but you are also a member of the United States Armed Forces (Armed Services).
You will be required to deploy frequently across military bases, hospitals, and clinics, ranging from 6 months to a year.
Your long-term objectives are another issue to consider before enlisting in the military.
As an illustration, consider the following:
What are the benefits of serving in the military that you will receive?
After high school, do you intend to continue your education in some capacity?
Does your ability to obey the orders of higher-ranking individuals in your immediate area indicate that you can live a disciplined life?
Are you able to make a positive contribution as a productive member of the team and bear responsibility for the team's overall success?
All these are important points to think about and consider as you make your decision to enlist in the Army or not.
Despite its fast-paced nature, military nursing can be an emotionally, physically, and intellectually difficult field to work in at times.
It is a fantastic opportunity for travel and personal and professional growth, development, and advancement for the right candidate.
How To Become A Military Nurse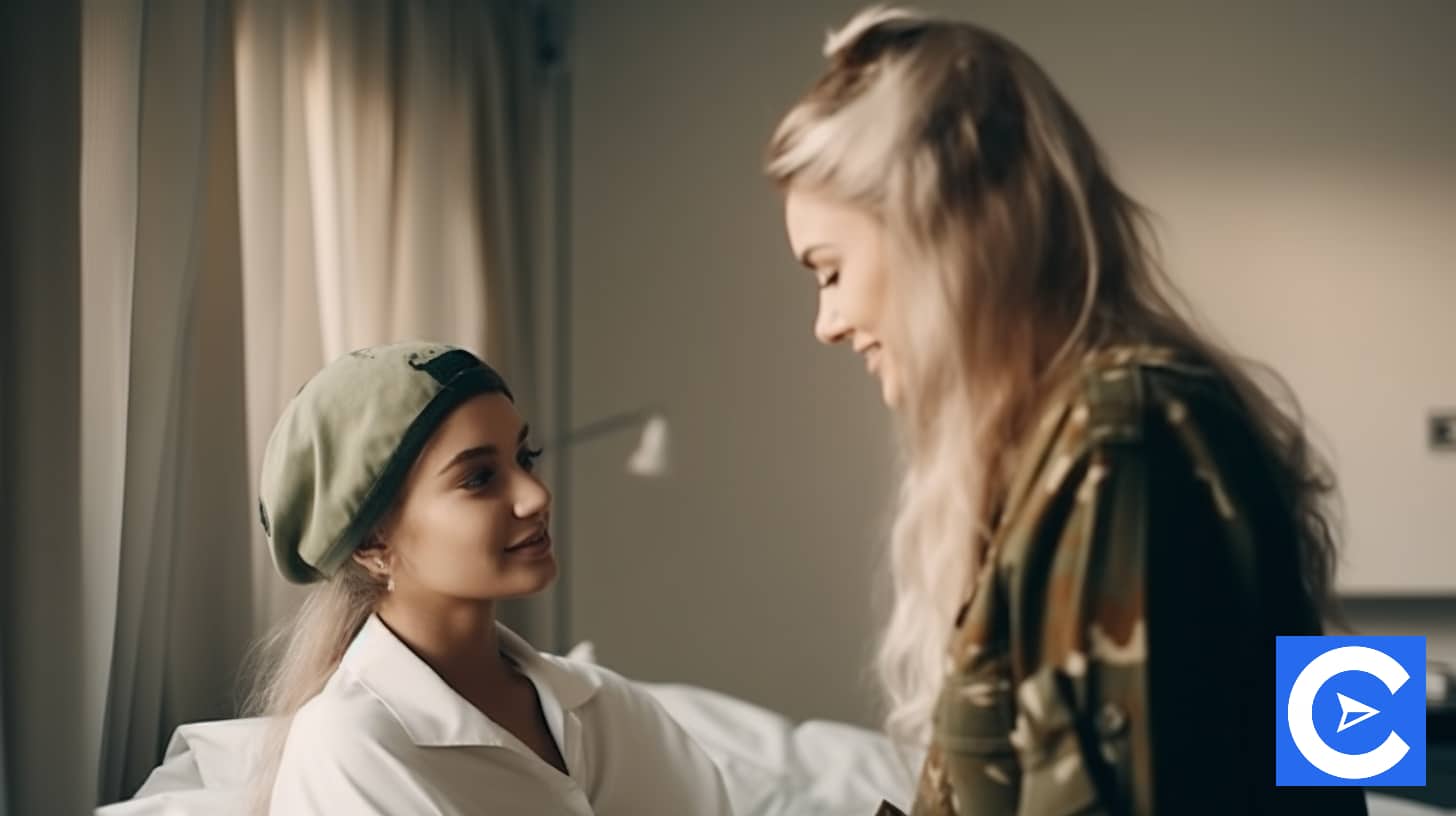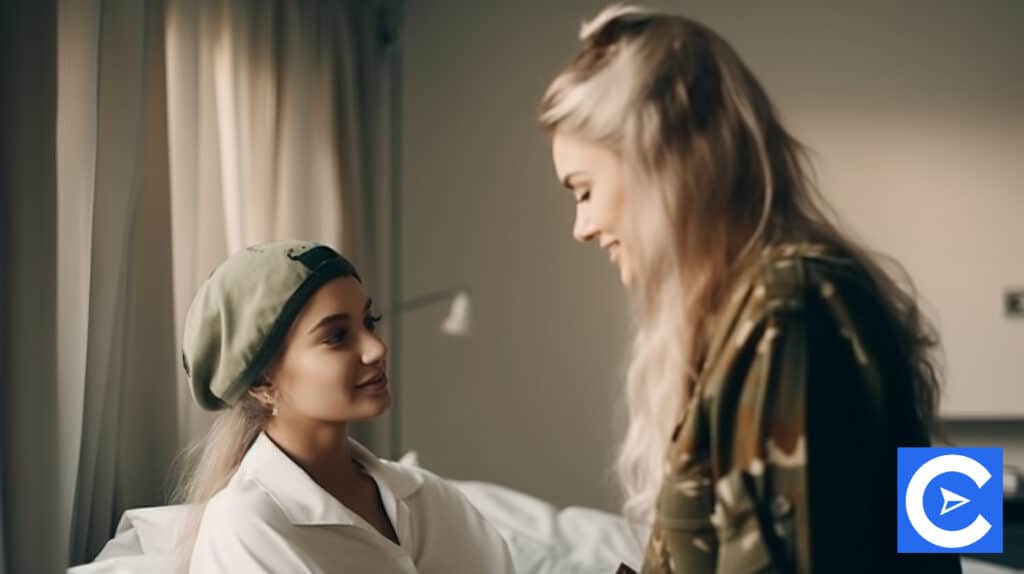 Earning your nursing degree will help you learn how to become a Nurse.
Bachelor's degree in Nursing: To become a Military Nurse, a Bachelor's degree in Nursing or an advanced degree (e.g., MSN) from an approved institution is required.
As a result, no Associate's Degree will be recognized as proof of training for commissioned Military Nurses.
Take the NCLEX-RN exam and pass it successfully: NCLEX-RN exam is required to get your RN license after receiving your Bachelor's Degree in Nursing (BSN) or an Advanced Degree in Nursing.
Non-Military Job Experience: Before determining whether or not to enlist, you should gain some civilian employment experience.
Consult with a military recruiter: You may speak with a military recruiter from the branch of service that you are considering when you are ready to enroll.
Once you've selected a branch, double-check that you satisfy the eligibility requirements established by the branch you've chosen before proceeding.
Application Packet: Complete all of the application materials in their original form.
Basic Leadership Course: You must complete a Basic Leadership Course.
You will undertake an office course that will last between 5 and 10 weeks if you are selected for the officer's position.
Combat life and duties are introduced along with education in leadership skills and other aspects of the training program.
While undertaking this course, you will also participate in physical training.
A Military Nurse has completed the necessary military training and certification to practice.
Certification Requirements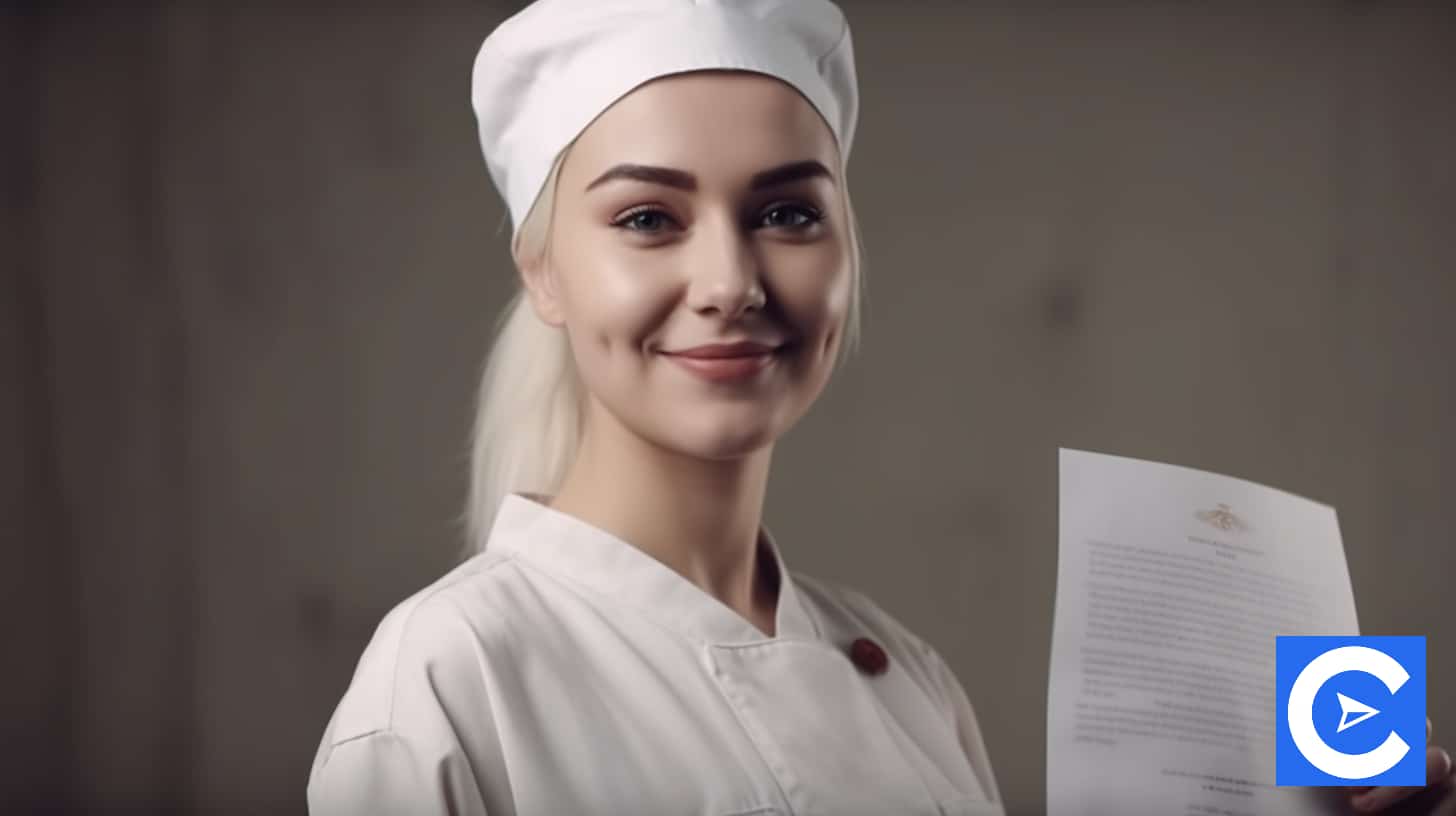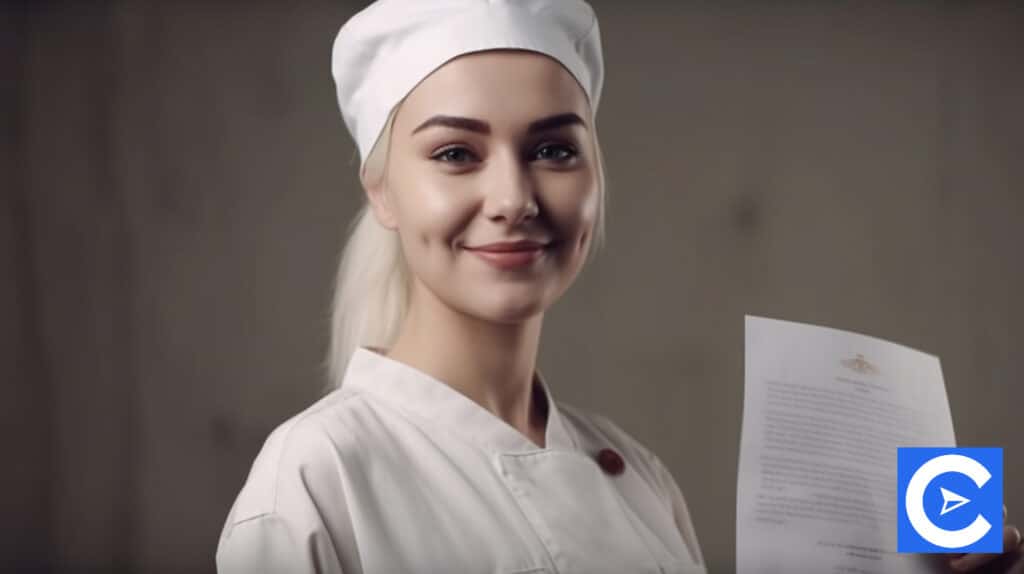 Employers who are not members of a compact jurisdiction will often require a BSN with an active nursing license from the state in which the employee resides.
In addition, you will be required to hold a Basic Life Support certification.
In addition, if you are applying for a nursing specialty that requires certification in Pediatric Advanced Life Support or Acute Cardiac Life Support, make sure that you have completed the necessary training.
Additionally, any additional specific certifications and specializations are advantageous, but they are not required to be considered.
For the time being, Military Nurses in the United States are not required to have specialized qualifications.
Nonetheless, it is critical to note the criteria for people who will be participating in the military component of the task.
Salary and Job Outlook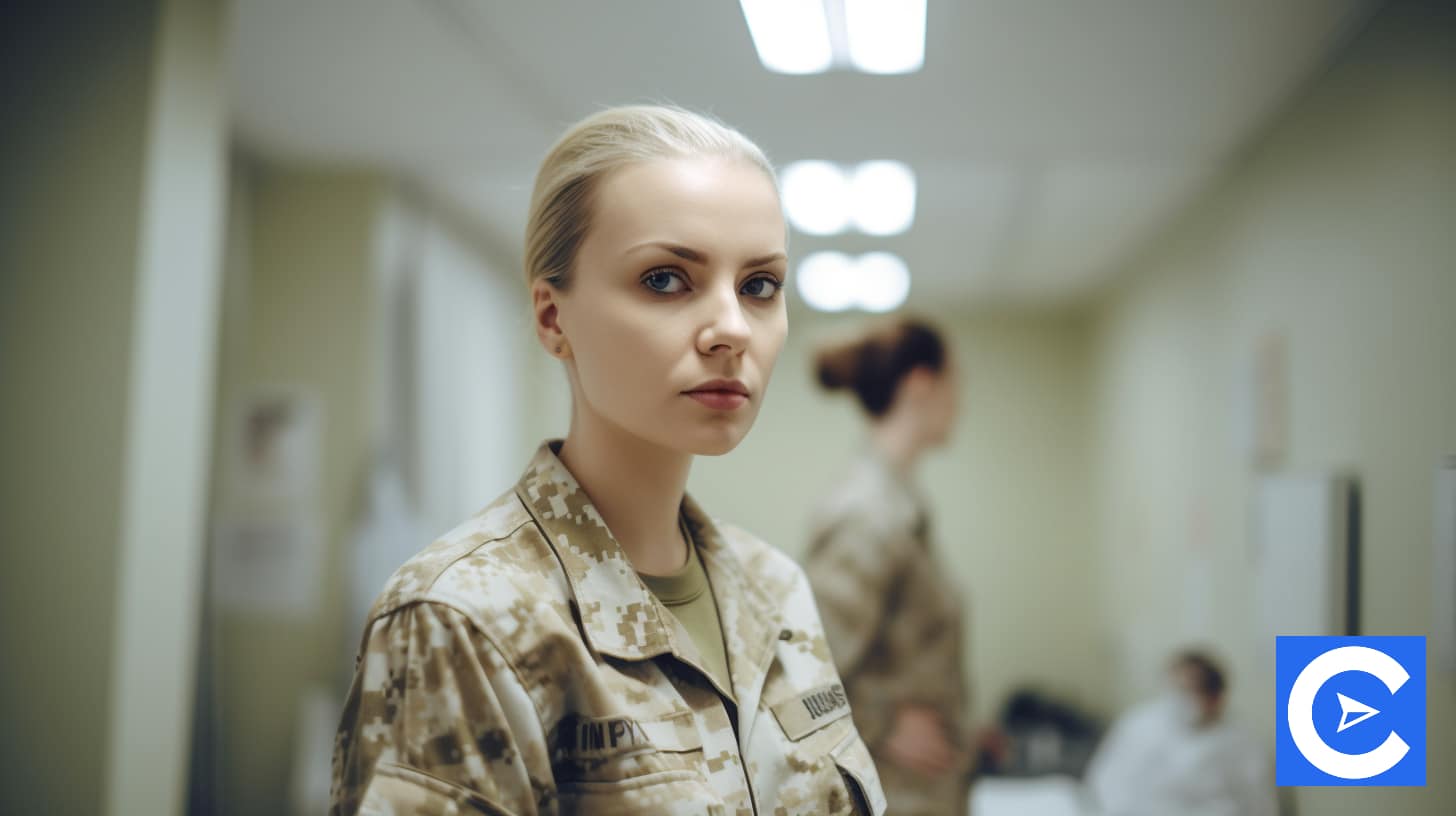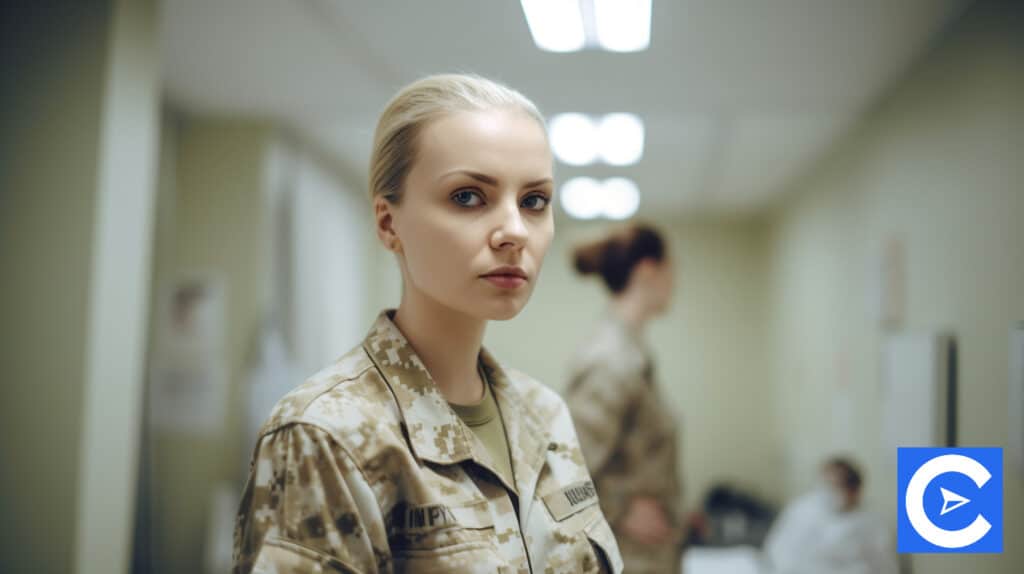 The low-earning Military Nurses earn $58,00 while high-earners receive up to $100,000 per year, with the majority earning approximately $70,000 per year.
General or civilian nursing pay is determined by the job description, years of clinical experience, certification, etc.
On the other hand, military pay is not determined by job description.
It is determined by the number of years of service and the level of the individual.
The higher your rank and length of service in the military, the greater the money and benefits you will receive as a Military Nurse.
The Army Nurse Corps provides Nurses with the opportunity for continuing education, accession bonuses ranging from $20,000 to $30,000, and other incentives and their base Military Nurse income.
Nursing employment is expected to expand at a rate of 9 percent over the next decade, more than any other job category.
Prospective Military Nurses enlisting in the military have climbed significantly over the years.
Over the next decade, the job prospects for Military Nurses are expected to improve by 19 percent to 26 percent, according to predictions made by the Bureau of Labor Statistics.
Military Ranking System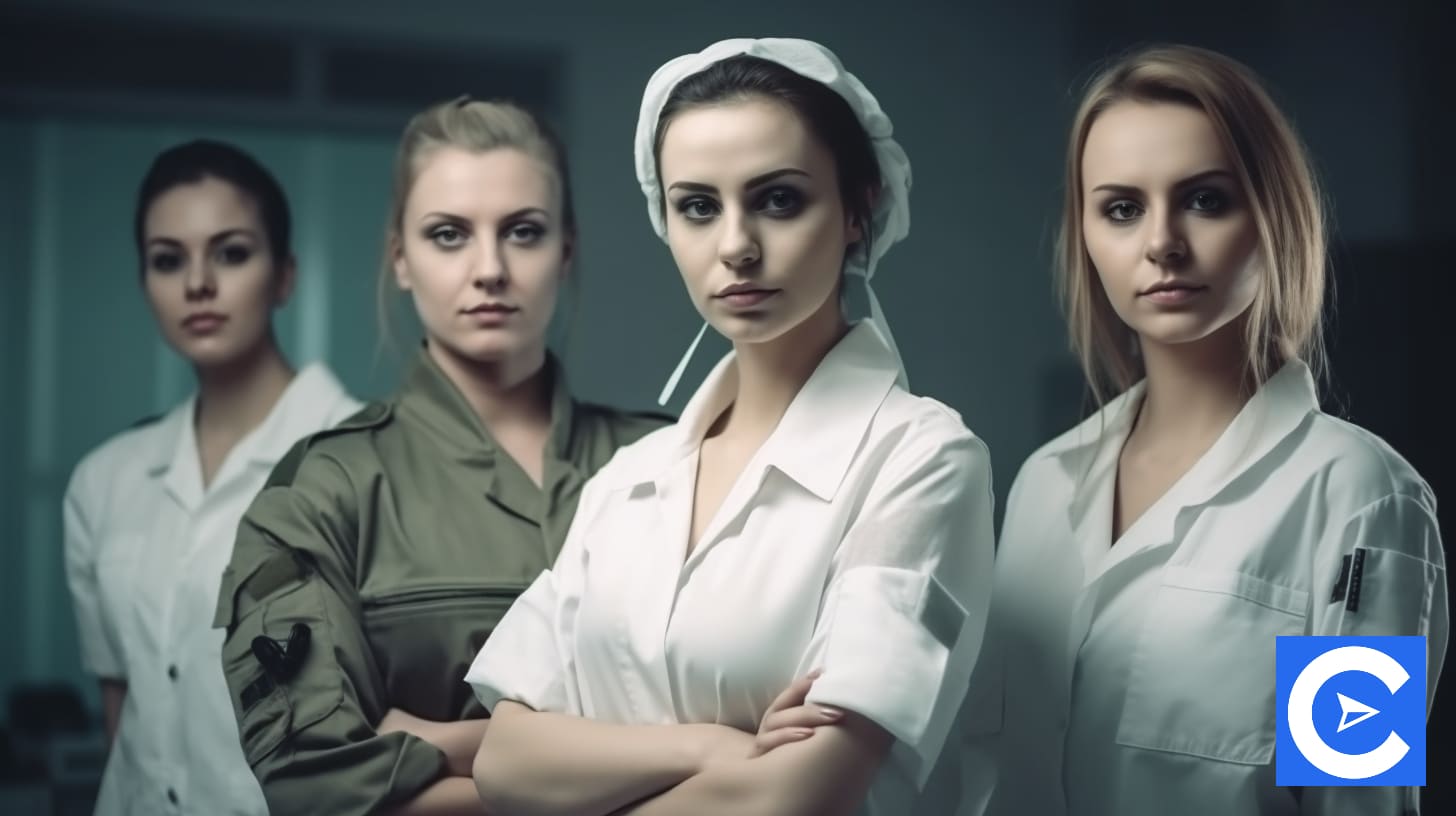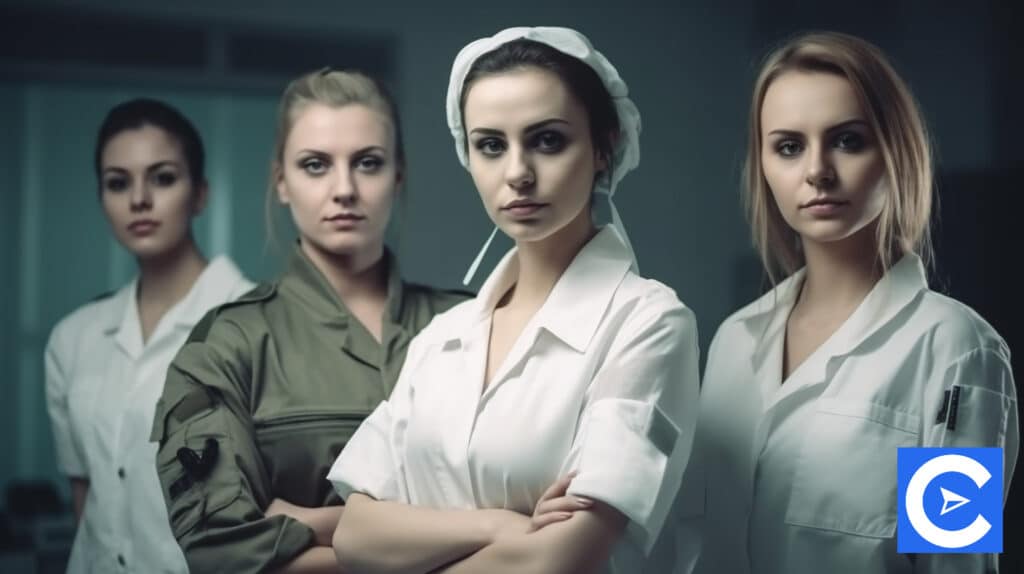 There is a hierarchical structure throughout the military, and Military Nurses are not immune from following it.
The rank system determines your salary and duties based on your level of previous experience.
In the military, Military Nurses are assigned O-1 grade level when they first enter the service.
The accumulation of further experience, specialized training, or educational attainment increases your rank and pay.
Since a person's military standing is closely tied to the pay scale they will earn, it is critical to understand the military ranking system.
For example, an Army Nurse's entry would be a Second Lieutenant, then progress to First Lieutenant, then Captain, and so on until they attained the rank of Lieutenant Colonel.
Each degree of performance brings a new set of responsibilities and a higher pay grade.
Conclusion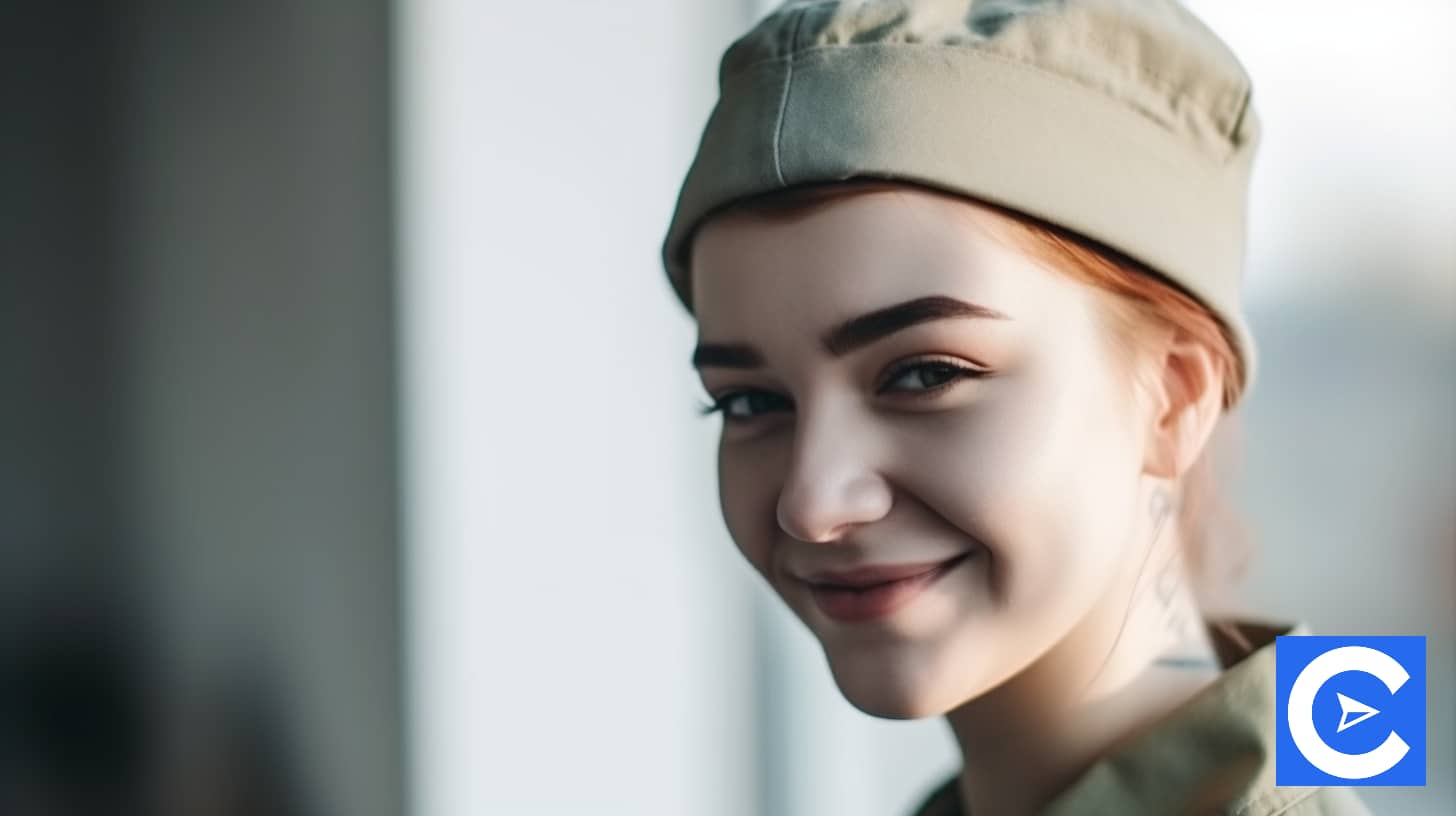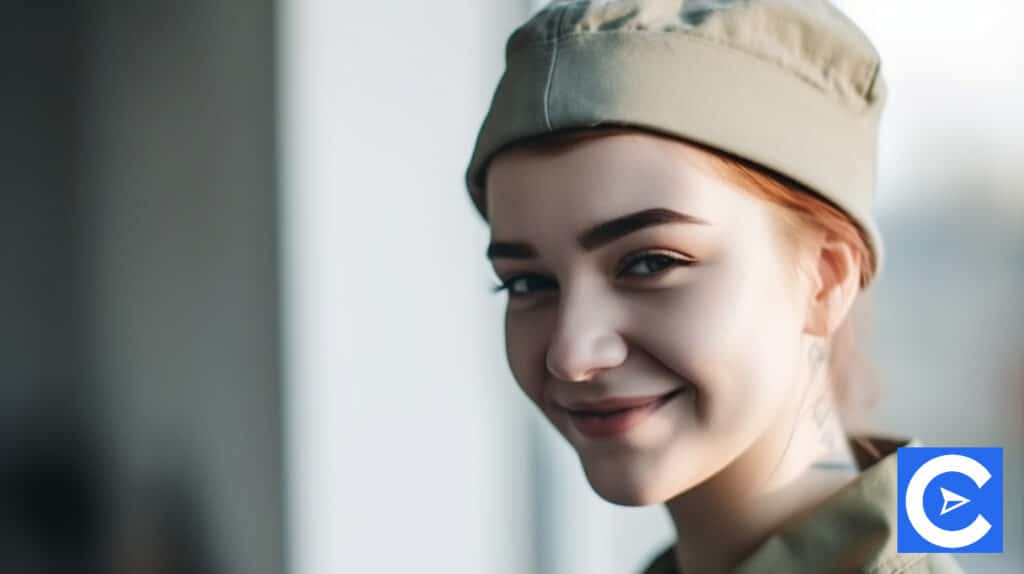 Nurses who work for the United States military services receive wages competitive with national norms.
Nurses can earn additional bonus incentives in each branch, with the average annual bonus incentive being roughly $22,000.
Nurses will also be eligible for special incentive bonuses to encourage them to continue on their professional path.
For many Nurses serving in the United States military, the ability and opportunity to travel across the world is the most significant perk and advantage.
Opportunities to be stationed at military locations worldwide are available in each military branch.
In addition to the freedom to travel while serving, being a member of the armed services provides Nurses and their families with the opportunity to fly for free on military flights, known as hops or a space-available trip, while they are not on active duty.
Housing allowance, paid vacation, food stipends, life insurance, no-cost, or low-cost medical care, retirement benefits, and other perks are just a few reasons working as a Military Nurse could be a rewarding career choice.
FAQs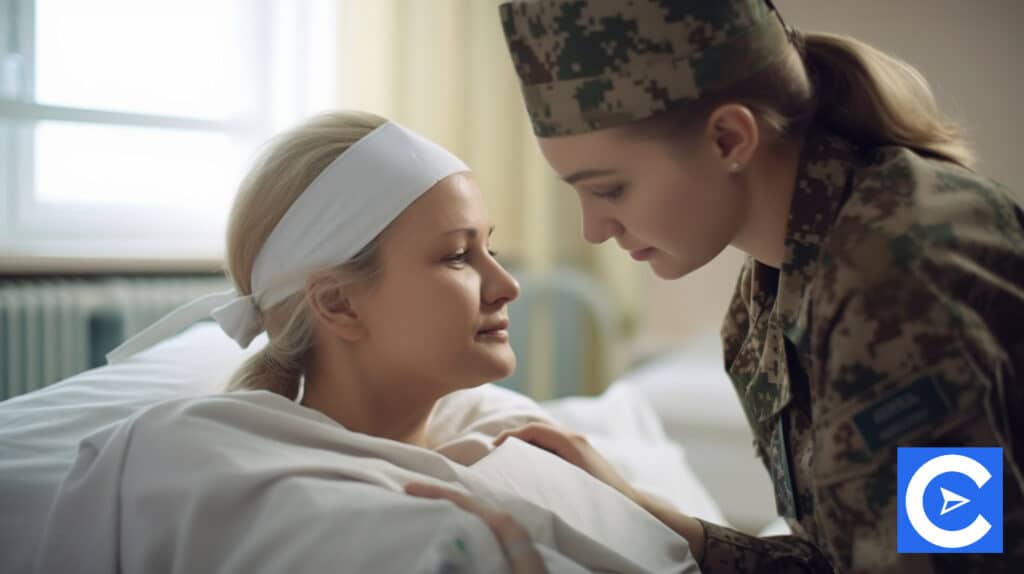 How old can a Nurse join the military?
Ages between 21 and 47 are requirements for either active or reserve duty. A BSN from an accredited nursing program is necessary for Army Nurse Corps; a BSN, an Associate Degree from an accredited nursing school, is required for Army Reserve, but the BSN is preferred.
Are Military Nurses combative?
Even in the midst of a conflict zone, the military needs Military Nurses. Military Nurses should know that duty may call to work in dangerous or high-stress situations. They are trained to use firearms, but only to defend themselves or their patients, though they conduct solely medical activities.
Why join the Army Nurse Corps as a Nurse?
Being a Nurse in the Army opens doors that you wouldn't find as a civilian Nurse. As an Army Nurse Officer, you will gain the respect of your friends and teammates, and you will have the privilege to learn and serve in a variety of specializations.
How long do I serve as an Army Nurse Officer?
As a Military Nurse, you can serve in the Army full-time for three years at a time (4 years for scholarship winners). While pursuing a civilian job, selected Cadets may choose to serve part-time in either the Army National Guard or the US Army Reserves.
How much does A Military Nurse Earn?
Military Nurses start at $58,000 and can earn more depending on their degree of schooling when commissioned, their rank, skill level, and other applicable qualifications. With an advanced degree, e.g., MSN, and two years of nursing experience, a Military Nurse can earn $70,200 to $105,500 per year.
References
A Guide to Becoming a Military Nurse