Hello, everyone, welcome to our in-depth Critical Care Nursing (ICU Nurse) repository!
Before you can fulfill each of the requirements for becoming an ICU Nurse, you must understand what it takes to qualify.
This guide goes over the prerequisites and educational requirements for becoming an ICU Nurse.
After reading this guide on how to become an ICU Nurse, you will be well-equipped to begin the process without difficulty.
This guide will cover:
Steps to becoming an ICU Nurse
Educational requirements for becoming an ICU Nurse
Obtain your License
What should you do once you've obtained your RN license?
So let's get this ball rolling!
Steps to Becoming an Intensive Care Unit Nurse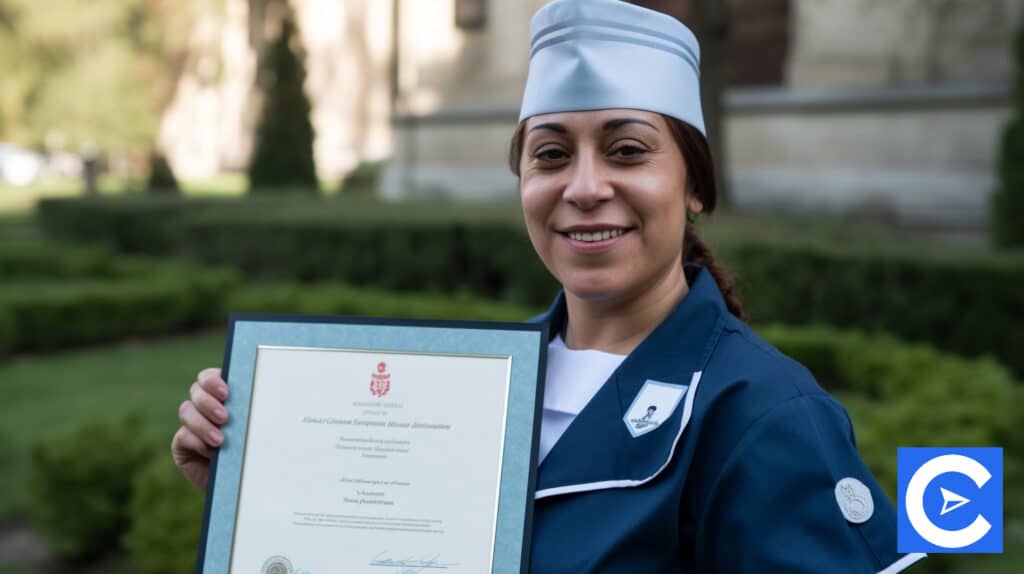 If you're interested in a nursing job that focuses on caring for injured or critically ill patients, you will need to understand the certification, experience, and education requirements for becoming a Critical Care Nurse.
Starting a career as a Registered Nurse is the first step to becoming a Critical Care Nurse.
Many workplaces require a prospective Critical Care Nurse to hold a BSN (Bachelor of Science in Nursing) because of the complexity and demands of providing critical care.
Advanced ICU nursing skills for becoming a Critical Care Nurse are frequently learned through field training in a hospital setting.
The American Association of Critical-Care Nurses (AACN) CCRN certificate is required for Critical Care Nurses.
The abilities necessary to work as a Critical Care Nurse are comparable to those needed to work as a Registered Nurse.
We have detailed the steps in becoming an ICU Nurse below:
Step 1: Get a Nursing Degree
You must have completed a formal nursing education to work as a Registered Nurse.
Obtaining a bachelor's or associate's degree in nursing is the first step to becoming an ICU Nurse.
This degree provides you with the foundational information required to execute nursing activities and comprehend medical conditions and terminology.
It also gives you the opportunity to practice your skills on real patients' needs in the ICU unit while being supervised by a healthcare expert.
The BSN in particular can lead to a variety of opportunities in the healthcare facilities and the field in general, whether you would love to start or advance your career.
Nursing Specialists, Nursing Managers, Nursing Informatics Experts, Nurse Educators, Public Health Nurses, Geriatric Nurses, and Critical Care Nurses are all common nursing positions for BSN graduates.
A Bachelor's Degree in Nursing is a good place to start if you want to work as a Critical Care Nurse in emergency rooms, intensive care units, or recovery rooms.
Working for private practice clinics, major hospitals, nursing care facilities, and home-care services is possible with a BSN.
Although an associate degree can be used to start a nursing career, a bachelor's degree can broaden your opportunities.
Prior to becoming a Critical Care Nurse, most employers would expect you to have between twelve and twenty-four months of experience in addition to the degree.
There are also bridge programs for those interested in translating into the BSN programs.
Bridge programs allow you to upgrade your degree in a shorter amount of time.
The ADN to BSN program is one example.
Critical Care Nurse Education
There are numerous nursing schools and educational pathways available to people interested in pursuing a career as a Critical Care Nurse.
While an ADN is the bare minimum need for employment as a CCU Nurse, several businesses prefer personnel with a BSN degree.
Nurses interested in pursuing a career as a Nurse Practitioner may enroll in a Nurse Practitioner school and receive an MSN (Master of Science in Nursing) degree.
Nurse Practitioners with a Master's Degree in Nursing can specialize in critical and acute care and get certification as Acute Care Nurse Practitioners.
ADN Degree
An ADN is ideal for individuals looking to enter the field quickly.
Additionally, the ADN program's shorter duration makes it cheaper.
While an associate degree is a minimal prerequisite for taking the NCLEX and obtaining an RN license, BSN is preferred most of the time as it keeps candidates on top of the list during the hiring process.
Admissions Criteria
ADN applicants must possess a high school diploma and a minimum GP cumulative of 2.0.
Students who have achieved their GED certificate may also be admitted.
Program Curriculum
Anatomy, microbiology, nursing concepts, pharmacology, clinical experiences, and psychology are typically included in the curriculum.
The program is primarily concerned with laboratory training and clinical skills.
Time Required to Complete
ADN is completed in approximately twenty-four months (two years).
Acquired Skills
Scholars, like BSN students, will be able to comprehend legal and ethical concerns in healthcare, identify fundamental medical vocabulary, give medication, take vital signs, and execute a variety of medical procedures.
Bachelor of Science in Nursing
After completing a BSN degree, upcoming Nurses will have a broader choice of RN job opportunities, which will result in higher-paying positions.
As nursing advances technologically and new interventions and procedures are created, acquiring a BSN becomes more advantageous in the long run.
A BSN is also an option for Nurses who have already earned an ADN, as it requires only two extra years of education.
Admissions Criteria
Admission to BSN programs requires a high school diploma and proficient SAT and ACT scores.
Applicants to some nursing programs are also required to submit recommendation letters and a writing sample.
Program Curriculum
Many of the courses offered in BSN programs are identical to those offered in ADN programs.
In addition to what ADN offers BSN courses thrive in public health, management, nursing informatics, and theory.
As with the ADN, the BSN curriculum emphasizes clinical skills development.
However, it also includes coursework in management, leadership, and research.
Time Required to Complete
BSN is completed in approximately four-eight months (and twenty-four months for ADN-holders)
Acquired Skills
Students are capable of assessing patients, reaching out to patients' families, planning treatment, managing acute care crises, implementing patient care plans for patients' conditions, and communicating effectively with patients and their family members.
While ADN Nurses possess comparable skills, BSN Nurses typically graduate with a greater number of clinical hours.
Step 2: Pass the NCLEX-RN
After earning an associate degree or bachelor's degree in nursing, you must pass the National Council Licensure Examination for Registered Nurses (NCLEX-RN), which is required of any Nurse working in the United States.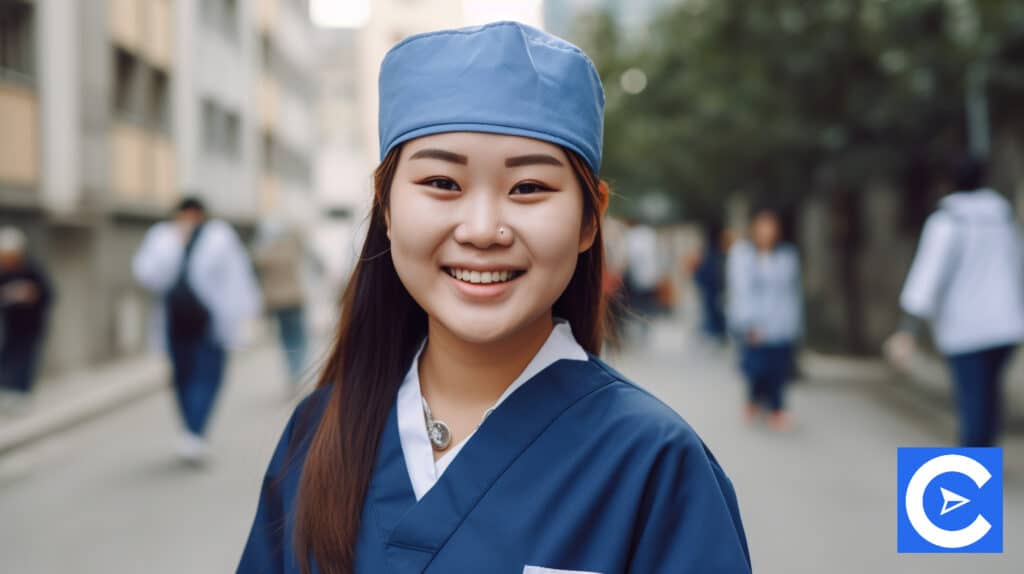 The National Council Licensure Examination for Registered Nurses is required to practice as a Registered Nurse.
The NCSBN (National Council of State Boards of Nursing) designed the NCLEX-RN, a computer-based exam.
This step is required before you can work in an ICU because ICU Nurses are a type of Registered Nurses.
When you are ready for this stage you must apply for licensure and registration with your local Nursing Regulatory Body, or NRB, in order to take the exam.
After the NRB has approved your application, you can register for and take the exam.
The State Board collaborates with regulatory and nursing boards to maintain, assist, and promote nursing standards across the country.
Rather than remembering coursework, the NCLEX tests a Nurse's ability to apply their nursing knowledge and understand nursing practice scenarios.
The exam covers the processes that make up a nursing practice's foundation.
The test is structured into four areas, each with six subcategories that cover a wide range of nursing topics.
Passing this exam is a sign of accomplishment.
Board certification shows employers, patients, and the general public that you have a high degree of nursing knowledge that meets national requirements and proves your dedication to patient safety.
Nurses who pass the NCLEX-RN are eligible for state licensing, which may include additional criteria like a background check.
You can become a Registered Nurse after earning a BSN, passing the NCLEX-RN, and obtaining a state license.
You might be able to get entry-level work as an RN in a trauma center's critical care unit or a hospital.
Some establishments, on the other hand, prefer people with prior nursing experience.
Step 3: Receive State Licensure
Depending on where you work, your state may require practicing Nurses to be licensed.
Local criteria vary, but verification before the licensure usually involves proof of passing the NCLEX-RN exam and confirmation of a nursing degree.
When you've completed these steps, you can apply to your state's nursing board for a license to work as a Nurse.
Step 4: Gain Nursing Experience
To advance your nursing career as an ICU Nurse, you'll need at least twenty-four months of nursing experience in a job that specializes in intensive care nursing.
The next step in becoming an ICU Nurse is to gain on-the-job and practical experience.
Find a nursing career as a Registered Nurse in an ICU or working with patients on life support, ventilators, or in an emergency situation.
To become a qualified ICU Nurse, you'll normally need twenty-four to sixty months of work experience, during which time you will master crucial skills to assist you to learn about catastrophic injuries and illnesses, and also treat patients.
Step 5: Get an ICU Nurse Certification by AACN
Becoming a certified Critical Care Nurse with the American Association of Critical-Care Nurses (AACN) is a vital step in pursuing this specific area of nursing.
There are a few ways to become an ICU Nurse, but most of them require prior experience working directly with critically ill patients as well as a legitimate nursing license.
The Certification for Critical-Care Registered Nurses (CCRN) is one option for certification, and it involves an exam administered by the American Association of Critical-Care Nurses (AACN).
For specialist fields of ICU nursing, such as cardiac or neonatal medicine, there are many variations of the CCRN, each with its own set of prerequisites.
The AACN Certification Corporation's CCRN certification develops a foundation of knowledge for Nurses caring for injured or critically ill patients.
AACN does not ensure that a certification holder is an RN, which is a state-regulated license — however, Nurses must have an RN license while applying for CCRN certification.
The CCRN certification displays your dedication to furthering your nursing career and consistently enhancing your knowledge and skills.
Critical Care Nurses can be qualified in a variety of medical specialties.
The specialized certification has a thirty-six-month validity duration and must be updated on a regular basis.
Other forms of certificates are available from various organizations for Critical Care Nurses.
Before pursuing certification from another organization, make sure you meet their credentialing standards.
Renewal requirements may differ from those set forth by the AACN.
Although certification isn't required to work as an ICU Nurse, it can help you keep current on best practices and standards of care for patients in acute and critical care.
Step 6: Pursue a Master's Degree in Nursing (Optional)
To become an Advanced Practice Registered Nurse, some Nurse students acquire a Master's Degree in Nursing (APRN).
Because they've had more training and education, APRNs have more autonomy and sometimes prescriptive authority than their Registered Nurse (RN) and Licensed Practical Nurse (LPN) counterparts.
This is particularly useful in an ICU scenario when Nurses must respond quickly to patient requirements.
Critical Care Nurses who receive a Master of Science in Nursing (MSN) may be able to broaden their career possibilities and take on a greater variety of duties in the workplace.
Building on the foundation created in a BSN degree, the MSN curriculum incorporates additional theory and evidence-based courses.
Students pursuing a Master's Degree in Nursing receive education as well as clinical hours, which provide them with the medical information and abilities they'll need to manage critically ill patients.
They learn how to take on a leadership role in their employment and how to use theoretical knowledge in real-world problems found in hospitals.
An MSN teaches you problem-solving, communication, and critical-thinking skills.
It also prepares you for circumstances you'll face on the job, such as interactions with patients, family members, and doctors.
As a Critical Care Nurse, you'll also learn how to properly deal with the physical and mental problems you'll confront.
Step 7: Apply for ICU Nursing Jobs
With your accreditation, you can apply for ICU job positions at a variety of hospitals.
You can hunt for work in specific work environments, such as cardiac catheter labs or post-operative centers if you decide to choose a specialty.
Many ICU Nurses, on the other hand, prefer to work in hospital departments such as the NICU, ICU, or surgical department.
According to the BLS (U.S. Bureau of Labor Statistics), RN roles are predicted to grow by 7-9 percent by 2030, resulting in an additional 194,499 opportunities every year.
The typical Nurse salary for this position is $76,900, with the top 10 percent earning $113,300.
The demand for healthcare professionals in critical and cardiac care should continue to rise as the population ages and the pandemic becomes more prevalent.
Prospective Critical Care Nurses can look for jobs on the AACN website or on the websites of local hospitals.
Job seekers can also use sites like Glassdoor or Indeed to hunt for employment that is available around the country.
Continuing education is recommended to maintain your certificate and update your knowledge of the nursing field.
Work Environment
Working as an Intensive Care Unit Nurse can be a fulfilling career path for people who are passionate about assisting severely ill patients.
There are, however, some difficulties that an ICU Nurse may have when working with these patients on a daily basis.
Nursing staff members in intensive care units (ICUs) are occasionally put in critical conditions to give round-the-clock supervision to patients in need.
Nurse burnout is a common occurrence when working under these conditions because of the significant emotional upheaval that occurs.
Conclusion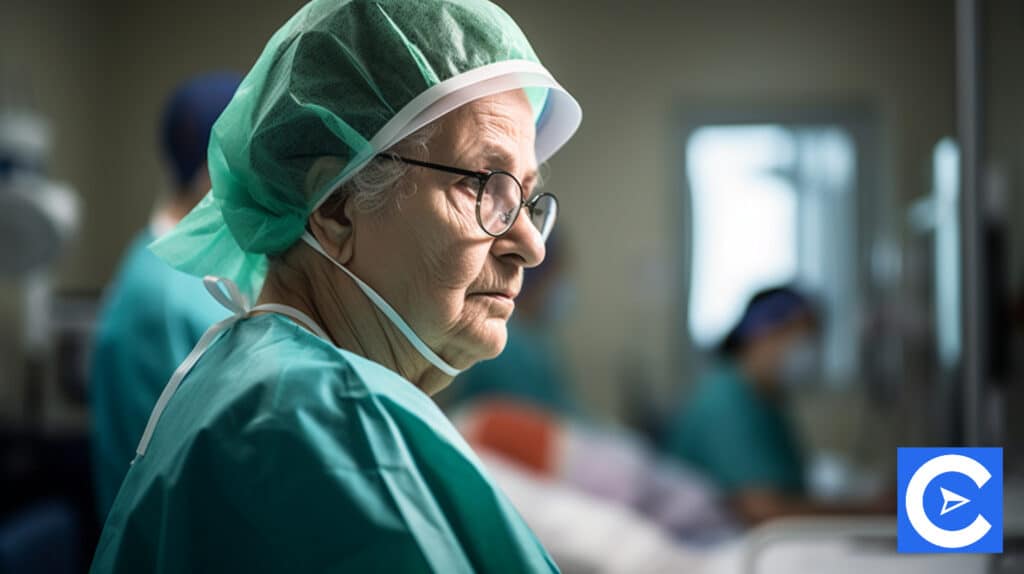 Every year, almost 4.5 million Americans are admitted to ICUs.
Critical Care Nurses (CCNs) under the supervision of physicians treat these patients' life-threatening conditions.
Due to the complexity of these illnesses, qualified healthcare professionals are needed to assist with critical care.
A Critical Care Nurse is one.
ICU Nurses operate in a fast-paced, dynamic setting that frequently necessitates extreme mental and physical endurance.
ICU nursing is a highly gratifying career path within the nursing profession, and most people never want to leave once they start.
FAQs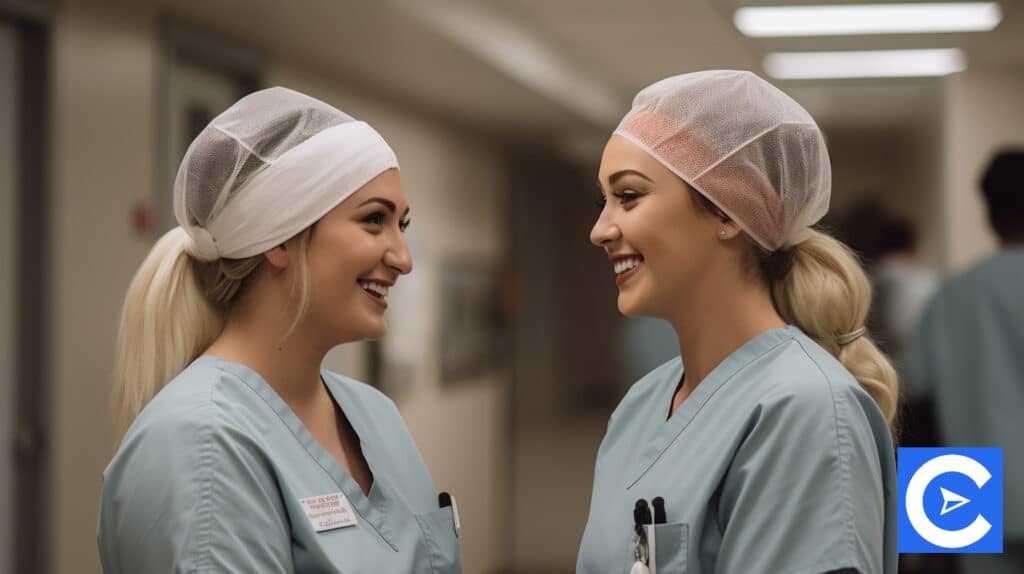 How Long Does it Take to Become a NICU Nurse?
A nursing degree is required before working. An associate degree takes roughly twenty-four months to complete, whereas a BSN takes forty-eight months. On average, it will take at least forty-eight months to become a fully-fledged neonatal nurse, if you complete your requirements on time and start work immediately.
How to Become an ICU Nurse?
To become an ICU nurse, follow the steps below:
– Obtain a nursing diploma
– Take the NCLEX-RN (National Council Licensure Examination for Registered Nurses) and pass it
– Obtain a state license
– Learn how to be a Nurse
– Become a certified ICU Nurse
– Look out for job openings for ICU Nurses
How to Become an ICU Nurse as a New Grad?
The first step is to complete an accredited nursing program, pass the NCLEX, and obtain a nursing license from the state board of nursing in the state where you want to practice. This is the very minimum, and to work as an ICU Nurse, you must be a Registered Nurse.
What is ICU Certification?
Because of the obligations and difficulties of critical care nursing, healthcare establishments, clinics, and hospitals require credentials to ensure that only the best Nurses are hired. ICU certificates guarantee that the Nurse has access to the most up-to-date academic resources in the fields of medicine and nursing.
Is it Hard to Become an ICU Nurse?
BSN programs can be difficult to complete since they take a significant amount of study and time. The course takes forty-eight months on average to finish. Candidates are more inclined to spend a lot of time in class because it takes longer. However, if you put in the effort, you can excel in nursing school and become an ICU Nurse.
What Do ICU Nurses Do?
ICU Nurses, like other Nurses, keep track of patients, give prescriptions, help patients meet basic requirements, respond to crises, and keep track of care. Their patients are mostly ventilated, have many IV infusions at the same time, and are intubated, unlike some other Nurses.
What Does it Take to Be a Critical Care Nurse?
Becoming a CCU Nurse needs either an Associate Degree in Nursing (ADN) or a Bachelor of Science in Nursing (BSN), which takes forty-eight months to accomplish. Many hospitals prefer to hire nurses with BSN degrees because critical care necessitates a particular skill set.
What GPA Do You Need to Be a Critical Care Nurse?
To become a CCN requires at least an ADN nursing program or a bachelor's degree. Applicants for the ADN program must possess a high school diploma and a minimum grade point average of 2.0.  Students who have achieved their GED certificate may also be admitted.
What is an ICU Nurse?
A Nurse who works in the intensive care unit is known as an ICU Nurse. An intensive care unit is a hospital section where critically ill patients are admitted. This nursing area focuses on providing the best possible care for unstable or critically ill patients who have experienced major surgery, damage, or are suffering from life-threatening diseases.
What are the Types of ICU Nurses?
The following are the types of Critical Care Nurses available:
– Postoperative ICU Nurses help patients who are in agony after surgery
– Pediatric ICU Nurses care for critically ill or injured children
– ER ICU Nurses work with patients in need of immediate care
– Neonatal ICU Nurses care for newborns with life-threatening illnesses
– ICU cardiac Nurses work with the sickest patients
– Cardiothoracic ICU Nurses care for patients with serious cardiac problems
What is an SICU Nurse?
Surgery intensive care unit (SICU) Nurses take care of patients in the surgical ICU.
SICU Nurses are ICU Nurses who have received specialized training in monitoring vital signs and providing emergency care.
What Degree is Best to Become a Critical Care Nurse?
When opting to pursue a career as a Critical Care Nurse, the appropriate degree to pursue is determined by the individual's professional objectives. While an ADN degree can be finished in as little as twenty-four months, gaining a BSN opens the door to greater professional options and higher salaries for Registered Nurses.
Is Certification Required to Become a Critical Care Nurse?
Certification is not required, although it might be advantageous. The CCRN is one possibility, but CCU Nurses can obtain a variety of certificates based on their specialty. If a Critical Care Nurse works in a neurosurgical ICU, for instance, they may desire to pursue certification as a certified Neuroscience Registered Nurse.
Can You Earn an ADN or a BSN Online?
It is feasible to obtain a BSN or an ADN online; however, it is critical to ensure that the program is completely accredited. To identify recognized nursing programs, go to the Commission on Collegiate Nursing Education or the Accreditation Commission for Education in Nursing.
How to Become a Travel ICU Nurse?
You must have at least twelve months of experience working in an acute care facility to work as a Travel Nurse. The requirements for ICU Travel Nurses are no different. Because you will typically receive limited orientation on assignments, most institutions want to see that you have had time to build your abilities before you arrive.
References