Welcome to the complete manual on how to become a Psychiatric Nurse!
By reading this article, you will have in-depth information on the schooling requirements and the licensure examination for each Psych Nurse.
In that case, this article will provide vital, guiding you on the different Psychiatric Nurse education requirements that will determine your eligibility.
The article covers the following topics:
How to Become a Psychiatric Nurse
Schooling and Nursing Licensure
How long does it take to become a Psychiatric Nurse
Career Outlook
Let's get into it if you've set your mind on a career path as a Psych Nurse!
Introduction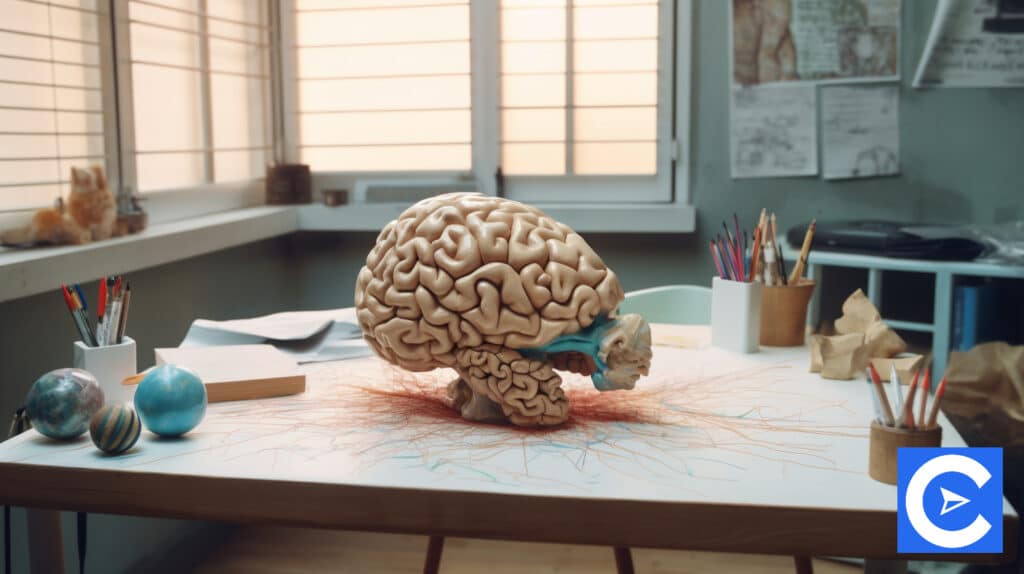 Before pursuing a profession as a Mental Nurse, you ought to know the primary skill and characteristic required is compassion.
The day-to-day roles of Psych Nurses involve helping people with personality and mental disorders.
They are responsible for managing their complicated medical and emotional requirements.
However, psychiatric nursing ranks slightly behind anesthetic nursing as one of the most rewarding professions in the medical arena.
The design of the various responsibilities of PMHNPs is toward contributing to the development of therapeutic relationships with their clients daily.
The bottom line of a PMHNP's profession is the diagnosis, treatment, and enhancement of the outcomes of patients with psychiatric or mental health conditions.
They combine nursing, psychosocial, and neurobiological expertise and approaches to deliver their roles.
The daily techniques and methodology differ depending on a PMHNP's specialty and their desired client base.
If providing tailored mental health care to patients and collaborating with their patients' families sounds like a vocation you wish to pursue, then you should pursue a PMHNP career.
The enjoyment comes from the engagement with your colleagues in discourse and research.
Your nursing career will also involve actively educating communities to reduce the stigma around mental health and obtain mental health services.
How to Become Mental Health Nurse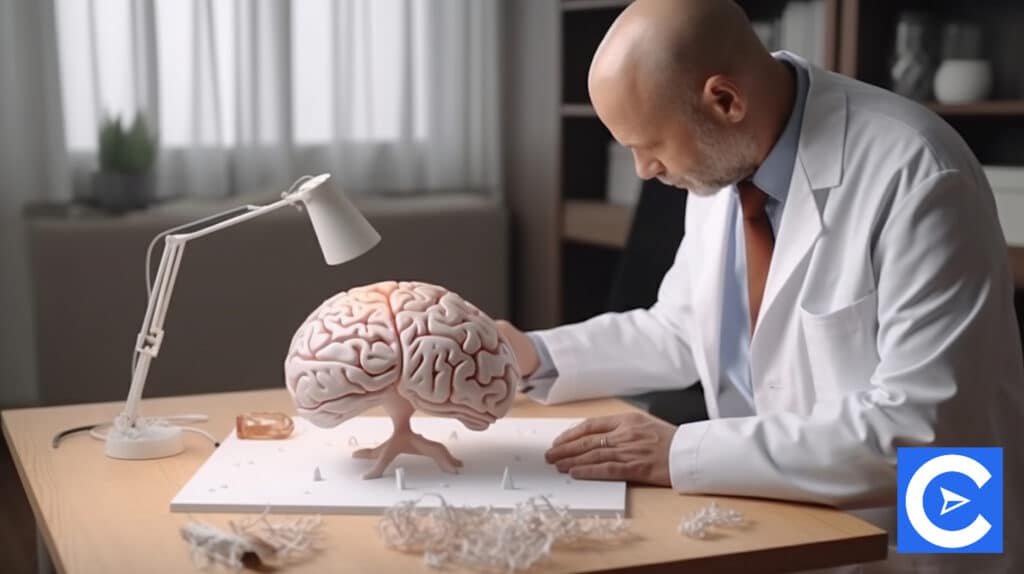 Most Nurse Practitioner programs designed for prospective Psychiatric Nurse Practitioners require at least one year of clinical experience and a BSN or higher from a recognized university.
You can receive the training towards launching a career as a Psychiatric Nurse in several ways.
Your present educational level and nursing experience will determine the route you take.
After finishing your Bachelor of Science in Nursing (BSN) and acquiring your Registered Nursing (RN) license, you qualify to launch a career as a Psychiatric Nurse.
The program duration varies based on whether you're in school full-time or part-time.
The common paths include:
A BSN-to-MSN program takes 18 months (1 year and six months) to two years
A BSN-to-DNP whose course duration is three to four years
An MSN-to-DNP whose course duration is one to two years
The coursework for a BSN program entails general education and liberal arts.
In addition to liberal arts and general education coursework, students can expect to study:
Psychology
Health delivery systems
Health legislation
Diagnostic practices
Psychotherapeutic approaches
Graduate-level coursework in psychiatric nursing includes:
Advanced pathophysiology
Advanced health assessment
Advanced pharmacology
Differential diagnosis
Psychotherapy
Additionally, prospects must complete clinical hours to be eligible.
A minimum of 500 clinical hours is required for advanced degree programs, with some requiring even more.
They must fulfill the clinical hours in psychiatric facilities that blend their specialty.
For example, clinical hours with children and adolescents may be necessary for Psychiatric Nurse Practitioners who desire to specialize in pediatrics.
Psychiatrist Nurse Schooling
With an Associate Degree in Nursing (ADN), a Bachelor of Science in Nursing (BSN), or a nursing degree, you can work as a Psychiatric Nurse (BSN).
However, not all Nurse Practitioners are Psychiatric Nurses.
An Advanced Practice Registered Nurse (APRN), or a Licensed Registered Nurse with a master's degree, is a Nurse Practitioner.
To work as a Psychiatric Nurse Practitioner, you will kick off your journey by becoming a Registered Nurse, enrolling and completing an advanced degree, and passing the credentialing exam.
The second step for prospective PMHNPs is to get a master's degree in nursing which focuses on population health.
Students who have completed an ADN or a BSN are eligible for an RN license.
However, individuals interested in practicing nursing at advanced levels, such as PMHNPs, must first accomplish their BSN before enrolling in a graduate nursing program.
Your path to becoming a Mental Health Nurse begins with a BSN degree, which requires you to complete the following courses:
Admission Requirements: To pursue a BSN program, you must present your high school or college transcripts and a CV
To get admitted to the program, you must satisfy a GPA of 2.5 or above.
Nursing schools often mandate physiology, chemistry, microbiology, and anatomy prerequisites before one earns admission.
Program Curriculum: The curriculum for nursing school comprises clinical and extensive coursework
The coursework includes pharmacology, pathophysiology, psychology, health delivery systems, health legislation, diagnostic procedures, psychotherapy approaches, anatomy, etc. Nursing informatics, leadership and management, and community health nursing are all covered in the program.
Course duration: A standard BSN degree is normally completed in four years of full-time education
Graduates of associate nursing programs or students with a non-nursing undergraduate degree can transfer credits to earn a shorter duration for achieving a BSN.
Skills Learned: At the end of your BSN program, you will be equipped with basic nursing knowledge and critical thinking abilities
Unlike the ADN program, the BSN teaches you additional topics in research, cultural competence in healthcare, and nursing leadership.
It also offers a more significant number of clinical options.
Psychiatric Nursing License
All Nurse Practitioners (NPs) must obtain national board credentials in their chosen specialism.
Adult gerontology, acute care, and family practice are just a few specializations available.
PMHNPs must be board certified in the field of psychiatric mental health.
While all Registered Nurses must pass the NCLEX-RN to get state licensing, there is no comparable national exam for Nurse Practitioners.
Board-certified Psychiatric Nurse certification is the primary requirement for Nurse Practitioners to earn state licensure.
These qualifications demonstrate mastery of advanced nursing skills and clinical experience for PMHNPs.
The NP license allows APRNs to work under the state's regulated scope of practice.
NPs may be required to collaborate with a physician in some states or maybe free to practice independently without collaboration in others.
The primary roles of NPs, especially PMHNPs, entail physical exams, pharmacological prescriptions, and diagnostic tests.
The NP licenses are subject to periodical renewal, between 3-5 years in most states.
The PMHNPs must keep their state license active and complete other renewal requirements, such as continuing education (CE) for Nurses to qualify for renewal.
There are, however, ways that boost your career opportunities and improve your skills in psychiatric care.
They entail the national certifying boards, such as the ANCC.
For example, the American Nurses Credentialing Center (ANCC) administers many NP certifications, including one in psychiatric mental health nursing.
Professionals who want to specialize in pediatric primary care and work as Mental Health Specialists must have APRN licensure and certification in a specialty that works with children.
They must also complete 2,000 hours of pediatric behavioral, mental health, and developmental experience in the next five years.
A total of thirty hours of continuing education or one graduate-level course for two or more credits is required.
After that, they must pass a 150-question certification exam.
Pediatric primary care mental health providers must renew their accreditation every three years.
Additional Psychiatrist Nurse requirements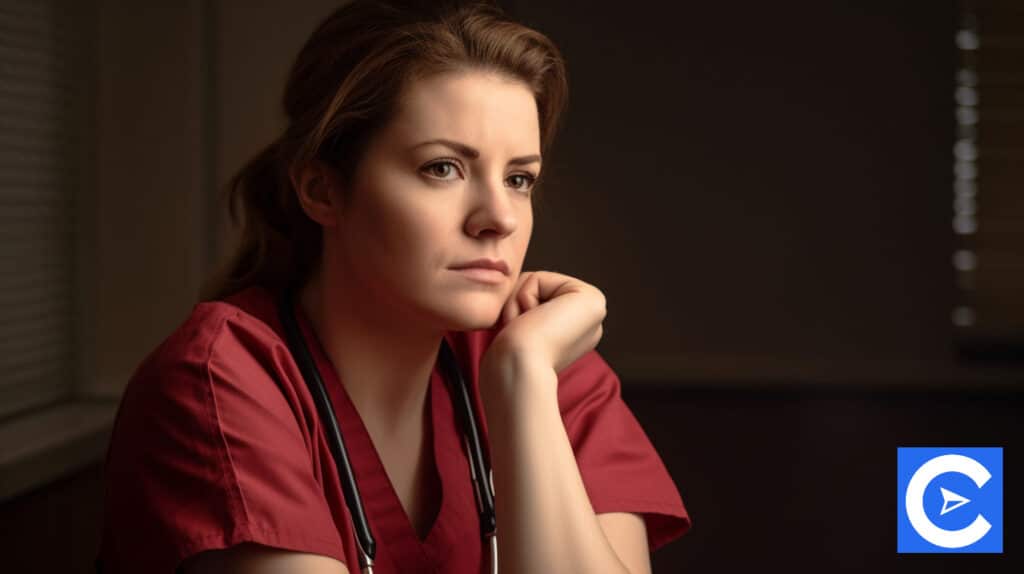 Many Mental Nurses prefer to earn a Master of Science in Nursing (MSN) or a Doctor of Nursing Practice (DNP) which upgrades them to Psychiatric Nurse Practitioners.
Although the latter route is longer, it allows you to work in various settings.
Additionally, you can seek leadership and research opportunities as a Psychiatric Nurse Practitioner.
Some states mandate an MSN or DNP before operating in private practice and prescribing medications.
Becoming an Advanced Practice Psychiatric Nurse lets you broaden your scope of practice and increases your income potential.
Depending on your state, you may be called a Psychiatric Mental Health Nurse Practitioner (PMHNP-BC) or a Psychiatric Mental Health Clinical Nurse Specialist (PMHCNS-BC).
Consult the National Council of State Boards of Nursing for information on your state's regulations.
A master's or doctoral degree in nursing is required for advanced-practice Psychiatric Nurses.
These Nurses can also be certified by the ANCC.
Another certifying body for this profession is the American Psychiatric Nurses Association (APNA).
Choosing a graduate school is a significant undertaking.
So, check with the American Association of Colleges of Nursing (AACN) or the National League for Nursing (NLN) to confirm your institution's accreditation.
Advanced nursing programs
A Master's degree in Nursing (MSN) is considered the minimum educational qualification for Nurse Practitioners.
The program takes two years to complete.
A master's degree can lead to careers in clinical specializations and non-clinical jobs.
The other advantage is that the program has a shorter course duration than a DNP.
The admission requirements and other specifications include:
Admission Requirements: Most institutions require that MSN applicants present a BSN degree and a valid RN license during the application
You may also encounter some that require one to three years of work experience.
Other requirements during application include a personal statement or essay, recommendation letters, and graduate record examination (GRE) results.
Program Curriculum: The core courses or topics covered in the MSN program include advanced psychopharmacology, health assessment, nursing ethics, and nursing leadership
The curriculum also includes clinical, but the hours required vary by specialization.
Course duration: The MSN can be completed in two years or less
Bridge or expedited programs are available at several schools for students with an ADN or a bachelor's degree in another subject.
Skills Learned: At the end of the program, MSN graduates acquire advanced clinical nursing and organizational skills
This helps in fostering ethical decision-making and building professional relationships.
The MSN programs also train in healthcare informatics and technologies to help Nurses manage and protect patient data.
A Ph.D. degree, which can take up to six years to finish, is recommended for students who desire to enhance their professional possibilities as Clinical Nurse Leaders or pursue Nurse teaching professions.
Although an MSN can lead to a career as a Psychiatric Nurse Practitioner, many Nurses prefer to pursue a Doctor of Nursing Practice (DNP) degree to broaden their job choices, research opportunities, and earning potential.
The DNP degree allows Nurses to take on numerous duties traditionally performed by Physicians as the demand for primary and preventive care grows.
Advanced clinical leadership jobs and teaching and research positions at nursing schools are available to graduates.
Requirements for the DNP program include:
Admission Requirements: Applicants must present a BSN degree, a valid RN license, and transcripts when applying for the DNP program
They must also meet a GPA of 3.0 or above.
While some DNP programs also require GRE scores, others do not.
Instead, they need that the applicants provide a compelling personal statement and three letters of recommendation.
Although the usual path is to earn an MSN first and then apply to a DNP school, students may opt for the BSN-to-DNP bridge program.
Program Curriculum: At the end of the DNP program, graduates will have competence in evidence-based practice, clinical prevention and population health, healthcare policy, and systems and organizational leadership
Course duration: The duration of the DNP program depends on the highest degree possessed, but the average time is between three and six years
Bridge or expedited programs are available for RNs with ADN or BSN degrees.
Confirm with the institution you wish to enroll in, as some only accept MSN holders.
Skills Learned: The program comprises coursework and practicum experiences
The typical coursework includes lab simulations, clinical rotations, and internships.
The DNP graduate gains advanced nursing evidence-based practice skills.
In addition, the DNP graduate program trains on qualitative methods, financial management, and healthcare technologies.
How long does it take to become a Psychiatric Nurse?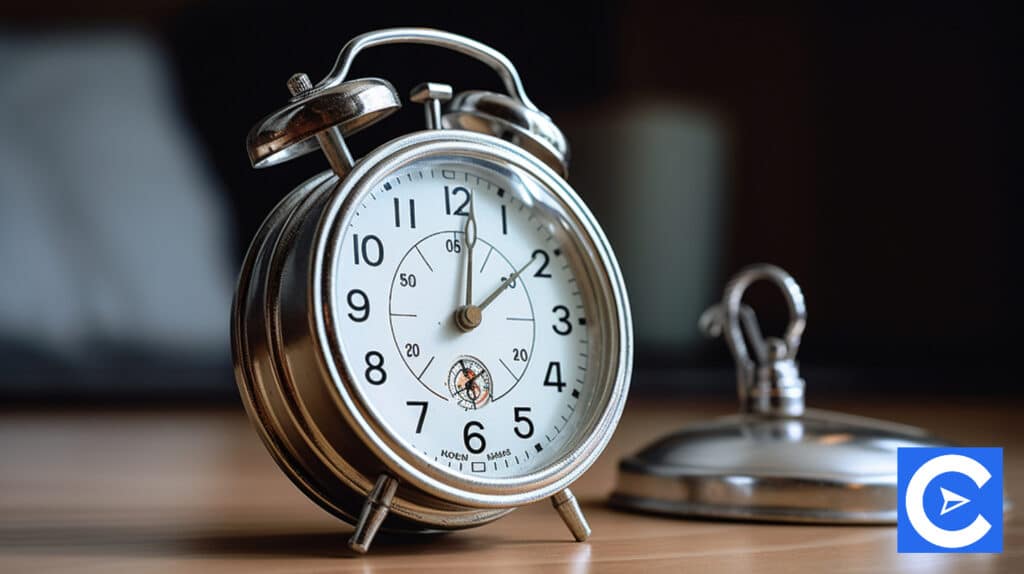 It might take up to six years to complete Psychiatric Nurse Practitioner training.
The length of time taken is influenced by several things:
The educational background of a pupil
Whether they are enrolled in full-time or part-time classes
Whether they intend to seek a DNP degree
The job outlook for future Psychiatric Mental Health Nurse Practitioners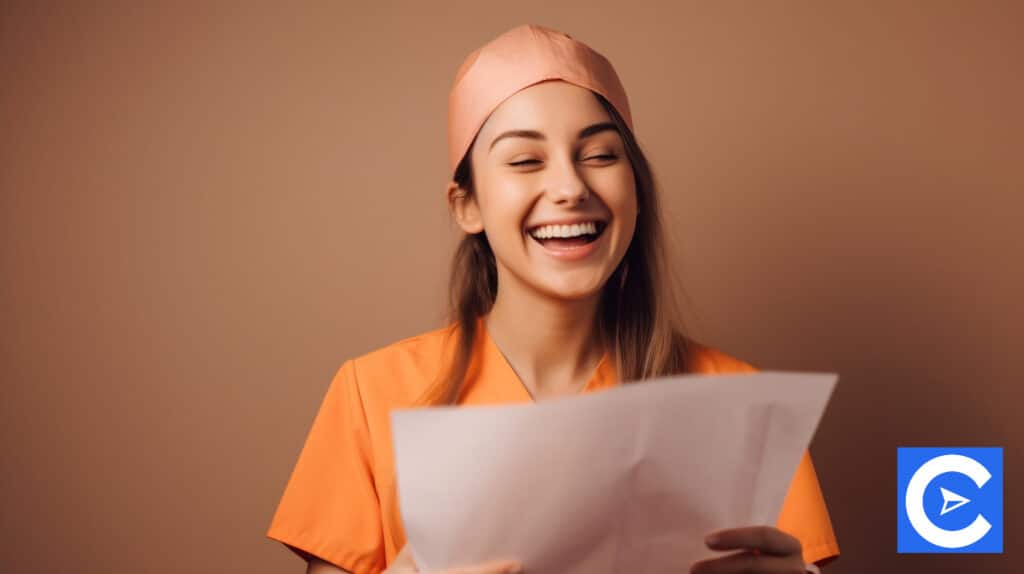 Over the coming decade, Psychiatric Nurse Practitioners should expect a satisfying career due to the increasing work prospects—the U.S. Bureau of Labor Statistics (BLS) forecasts that by 2030 Nurse Practitioners' jobs will increase by 52 percent.
The average annual salary of Psychiatric Nurse Practitioners in 2020 was reported to be $111,680.
So, do Psychiatric-Mental Health Nurse Practitioners have a future?
Yes, there is, and there is plenty of proof to back it up.
Remember that the nation is experiencing a low supply of Nurses at all levels and in most jobs, ninety percent have earned nursing specializations.
The current population is ever-growing and aging.
Hence it keeps presenting new and uncertain challenges, resulting in a higher demand for psychiatric services.
The nation is experiencing a higher demand for qualified Mental Health Providers than ever before.
They require Psychiatrists, Clinical Psychologists, Mental Health Counselors, Substance Addiction Social Workers, etc., professionals.
Some of these care gaps can be filled by skilled PMHNPs.
Conclusion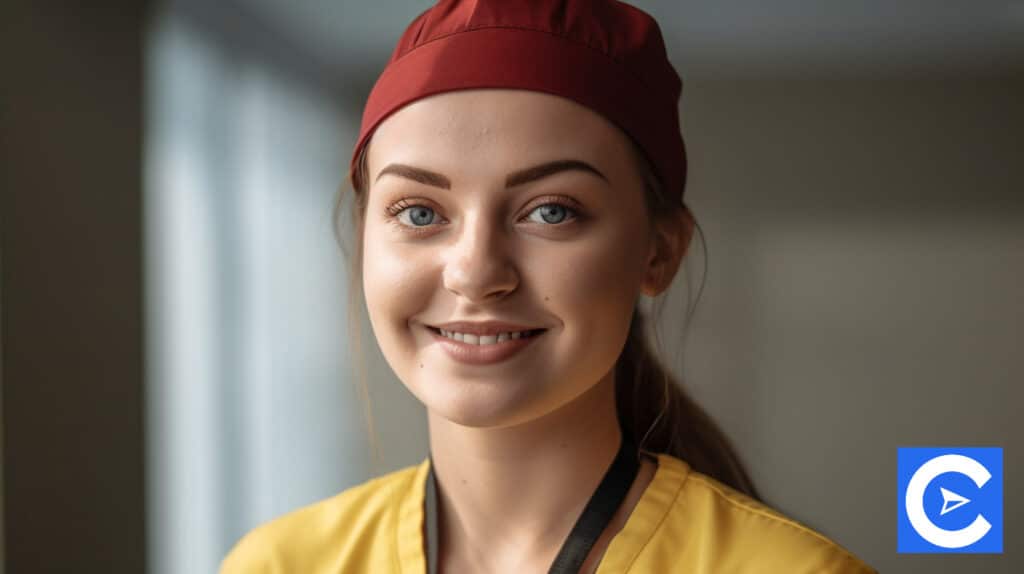 Working as a Psychiatric Nurse Practitioner could be an excellent fit for someone who enjoys nursing but isn't drawn to sterile surgical environments.
It's a mix of art and science that focuses on the mind and the body.
You have a unique connection with your patients, rewarding and never dull.
Communication skills, cooperation, problem-solving, attention to detail, and other skill sets may be desirable for Psychiatric Nurses to have or develop.
FAQs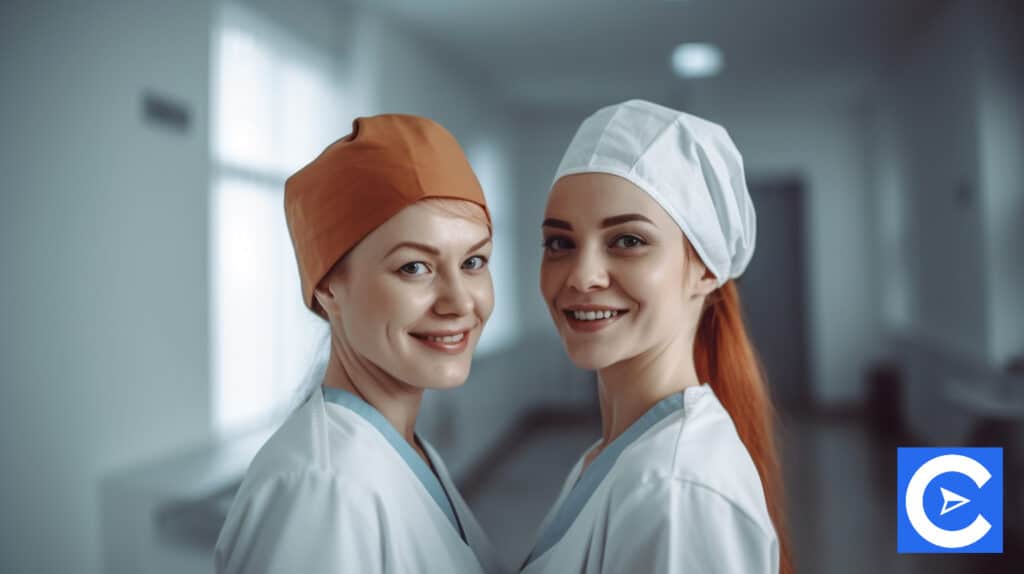 What is a Behavioral Nurse?
A Psychiatric Mental Health Nurse Practitioner (PMHNP) is an Advanced Practice Registered Nurse (APRN) trained to assist individuals, families, groups, or communities with their mental health issues. They will assist in the diagnosis and treatment of mental illness in various clinical practices and mental health facilities.
What is a Psychiatrist Nurse?
A Psychiatric or Behavioral Health Nurse is trained to care for those undergoing treatment for mental diseases, addictions, eating disorders, or substance abuse. A Psychiatric Nurse's day-to-day responsibilities include assessing and providing a safe discharge environment in collaboration with patients and the interdisciplinary team, including Case Managers and Social Workers.
Why is psychiatric nursing so hard?
Psychopharmacology is one of the most challenging aspects of mental health nursing. A Psych Nurse must know that many drugs and adverse effects present a barrier. You must rely on a lot of memory until you use these meds regularly and confirm their functioning for various diseases and individuals.
Why are Psychiatric Nurses important?
Mental Health Nurses support, assist, and treat persons diagnosed with a mental disorder in many settings. Nurses can improve mental health by developing positive relationships with patients, reinforcing healthy behaviors, and recognizing and treating symptoms early, just as they can with physical health.
Should I become a Psych Nurse?
Yes. Nurses in psychiatry work with patients to help them overcome substantial obstacles. If you have the patience, dedication, and a genuine desire to assist others, you are on the right track. The payoff is making a significant difference in folks' lives.
What do Psychiatric Nurses do?
Psychiatric Nurses work with patients with various mental health or behavioral issues. They frequently aid in assessing and diagnosing patients, monitoring symptoms and behaviors, and providing short or long-term care. They also teach and collaborate with the patient's family to ensure that home care is carried out.
Do Psychiatric Nurse Practitioners provide counseling?
In addition to handling medical diagnoses and curating treatment plans, Psychiatric Nurse Practitioners can provide psychological examinations and psychotherapy. PMHNPs may give professional guidance and assistance in the same way that a Psychiatrist, Counselor, or other Mental Health Professional may.  
References