Welcome everyone to this self-explanatory guide about another interesting nursing unit: Orthopedic Nursing.
This article will explain what is involved in being an Orthopedic Nurse and what job prospects await them in the medical industry.
By the end of this guide, you are guaranteed not just an in-depth knowledge of Orthopedic Nursing but also their roles in patient care.
As always, here is a preview of what's to come:
What is an Orthopedic Nurse?
What does an Orthopedic Nurse do?
Where do Orthopedic Nurses work?
What is the average annual salary of Orthopedic Nurses?
Let's get to it without any delay!
What is an Orthopedic Nurse?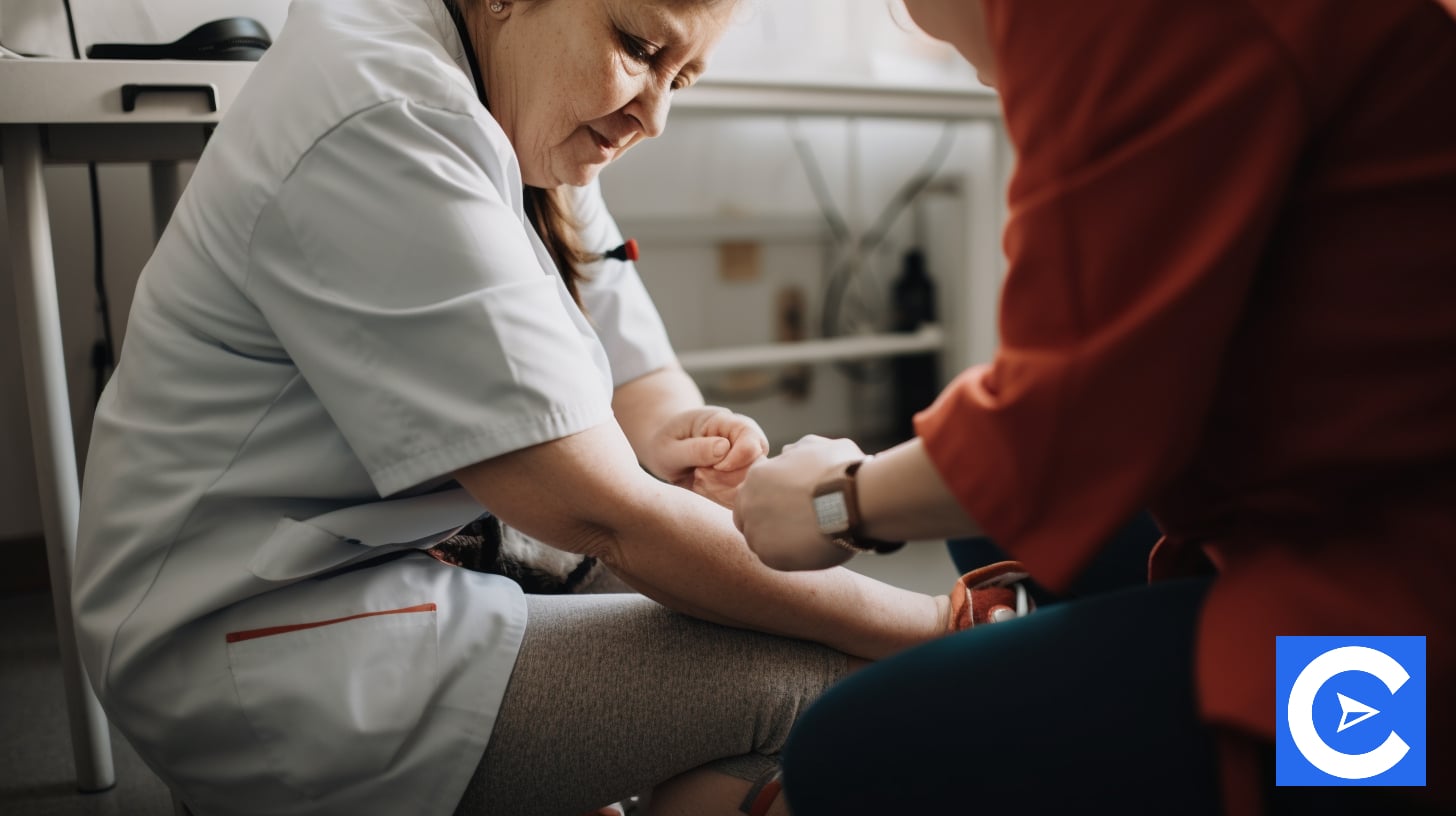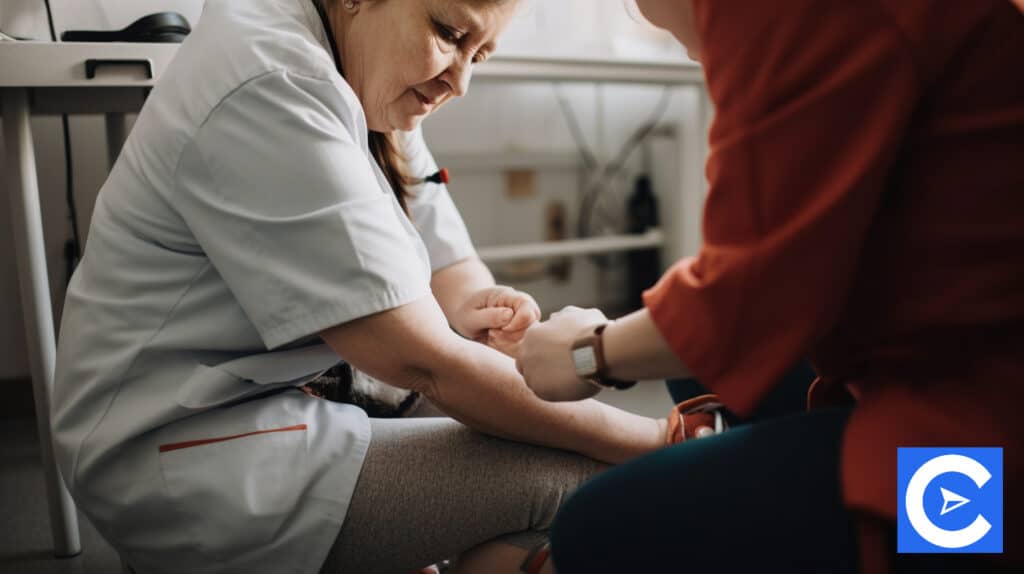 Orthopedic Nursing is not a common nursing specialty but it focuses on the diseases and disorders of the muscles and skeleton (musculoskeletal disorders).
Musculoskeletal disorders include osteoporosis, arthritis, joint replacements, bone fractures, broken bones, and genetic malfunctions.
Thus, Orthopedic Nurses are quite familiar with pain management, casting, traction, and mobility devices.
At times, musculoskeletal disorders can only be fixed through Orthopedic surgery.
In such cases, Orthopedic Nurses help out with the preparations, the actual procedure, and the post-ops recovery processes.
When the Physician is short on hands, Orthopedic Nurses may be required to help out in the operating room.
Because of what they do, Orthopedic Nurses are usually present in hospitals, outpatient care clinics, and offices.
They work with patients in various age ranges, caring for women and men alike.
With the knowledge and training they have received, they are familiar with various types of Orthopedic conditions, treatments, and operations.
Depending on the medical facility that employed them, they work various shifts during the day, evening, and night.
When patients have suspected orthopedic medical conditions, they educate and help them understand the best way to manage their situation.
They also alert them to potential complications if need be so they can be well-prepared.
Orthopedic Nurses are not just in direct contact with the patients alone, they regularly consult with other healthcare professionals, families of the patients, the entire orthopedic team, and any other person involved in the recovery process of each patient.
In all they say and do, they spend most of their time with the patients who are dealing with several musculoskeletal disorders, encouraging them, providing emotional support to them, and most importantly, providing them with the required patient care.
When their patients experience severe pains, they assist them with gradually increasing their mobility, minimizing their pain and complications, and helping them protect the health condition of their joints and bone.
They are generally empathetic people who love to help patients deal with their chronic pain and concerns with mobility.
Because they have to consult with several people, they are great communicators, promptly alerting everyone concerned of any changing circumstances so that quick follow-up can be done.
Orthopedic Nursing may be a whole new specialty, but it does open up a whole new door of opportunity in the healthcare industry.
However, let's take a closer look at the duties and roles of an Orthopedic Nurse in the healthcare setting.
What does an Orthopedic Nurse do?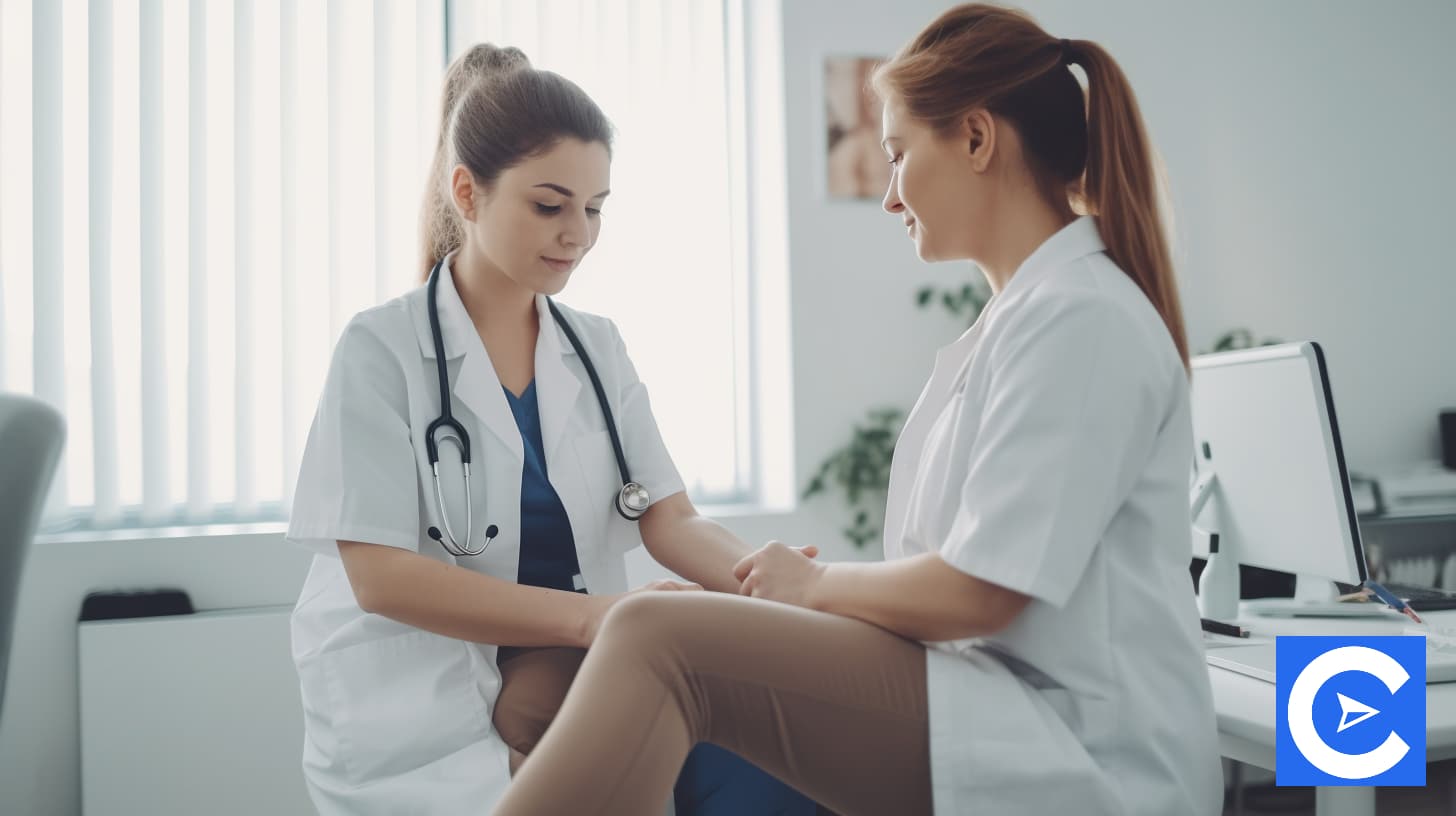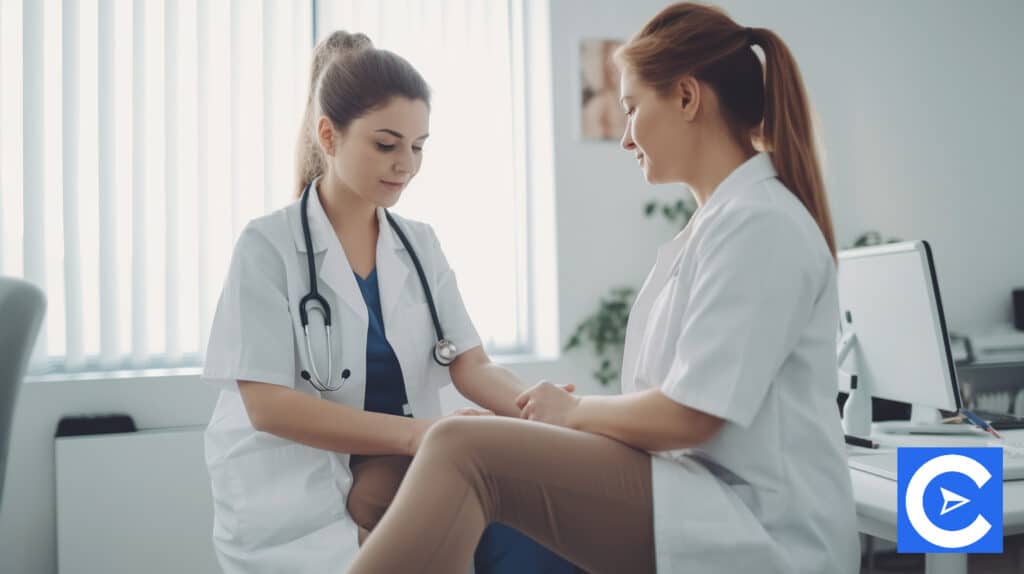 Although several roles have been highlighted in the section above, let us discuss some more roles they fill when treating musculoskeletal disorders.
They treat any injury to the ligaments and tendons of patients.
However, in treating any patient, they will obtain any medical history that may be of interest to assist them in determining what could be responsible for the injury.
Assessing this history makes it easier for them to know what next to do in delivering optimum patient care to the injured.
In determining what the next line of action is, they may recommend that the patient take some tests, evaluate the results, and initiate the best possible treatment plan.
After initiating the best treatment plan, they do appropriate follow up to ensure that the health condition of the injured patient improves.
They may be called upon to assist Surgeons during surgery.
They may also choose to work in the education sector as Health Educators, educating people about how to prevent musculoskeletal disorders as well as the best treatment plans.
They arrange to round patients in the hospital just before orthopedic surgery alongside the Surgeon and also provide post-operative care.
However, as we will see in a later section, their work is not limited to the hospital.
Finally, they maintain a healthy line of communication with the interdisciplinary team to ensure that any patient admitted for musculoskeletal health conditions gets the best clinical treatment and that their condition improves as expected.
Requires Skills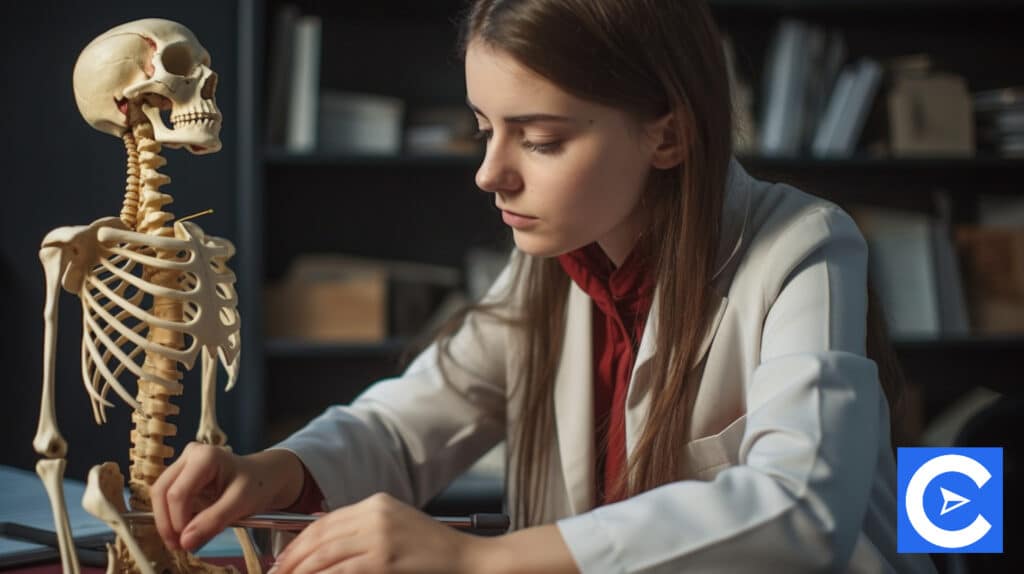 Anyone meeting the educational requirements and who have the needed skills can be an Orthopedic Nurse.
In this section, we'll discuss the various skills and qualities that are required of any potential Orthopedic Nurse ranging from clinical skills to leadership pedigree.
Pay attention to them all because if anyone is lacking, it can hurt overall patient care.
The skills and abilities are in no specific order, but they are all necessary.
Teamwork
Teamwork is integral to every unit of healthcare, including Orthopedic Nursing.
From time to time, a patient needing medical attention may need more than one healthcare practitioner to cater to various aspects of his or her health.
As an Orthopedic Nurse, your patient too may need more than one specialty to attend to them.
In such cases, you must be willing to team up with critics in all aspects of healthcare, including Orthopedics.
This is because patients with musculoskeletal disorders oftentimes require the medical attention of Physicians with different specialties.
Learn to work with others to achieve a common goal of improving the overall health of your patient.
You must not just learn to be a team player but an active team member who is ready to give his or her best, hoping that other Nurses do the same.
Superb communication skills
There is no teamwork without good communication.
As an Orthopedic Nurse, you must be ready to communicate with other members of the team, the patients, their families, and the hospital board.
With good communication, each person understands clearly what is expected of them.
And then everyone does what is required of them, the patient receives the best possible care from the medical facility.
Learn how to break down medical terms that patients and family members may not understand.
Top of the list of what may need explanation are diagnoses, treatment plans, daily therapies, and possible complications.
Active desire to improve
This career path requires you to always improve your clinical skills.
This is because medicine and patient care are always improving and new methods and medical equipment are being produced from time to time.
Even if you are used to an old method of administering treatment, be ever ready to adopt newer methods once they are introduced.
Personally, set goals for yourself that you will read and research medical improvements in the world of Orthopedic Nursing.
Some professional Nurses do this annually; so why not adopt this same method?
Personal development may also come through learning new skills in addition to what you already know. Never be ashamed of learning new things.
The goal is to improve your clinical output.
Active desire to improve
This is one of the most important skills, clinical skills.
Without clinical skills, you are not even qualified to work as a Nurse, let alone an Orthopedic Nurse.
Most of these clinical skills are learned during your nursing degree program.
After completing nursing school, you should also work in a medical facility to gather some experience.
Orthopedic Nurses must be confident in their clinical abilities and they must also be competent.
They can not just fulfill their obligations but must be ready to substitute for RNs when they are not on the ground.
No role should scare a competent Orthopedic Nurse, including minor clinical duties like checking vital signs or preparing medical reports.
As an aspiring Orthopedic nurse, you should also know how to read the results of medical tests including diagnostic imaging.
You must have been trained to attend post-operatively to patients and ensure that there is no risk of infection.
You must know how to stitch a wound, place and remove a cast, and know-how to brace or splint each musculoskeletal injury.
Where do Orthopedic Nurses work?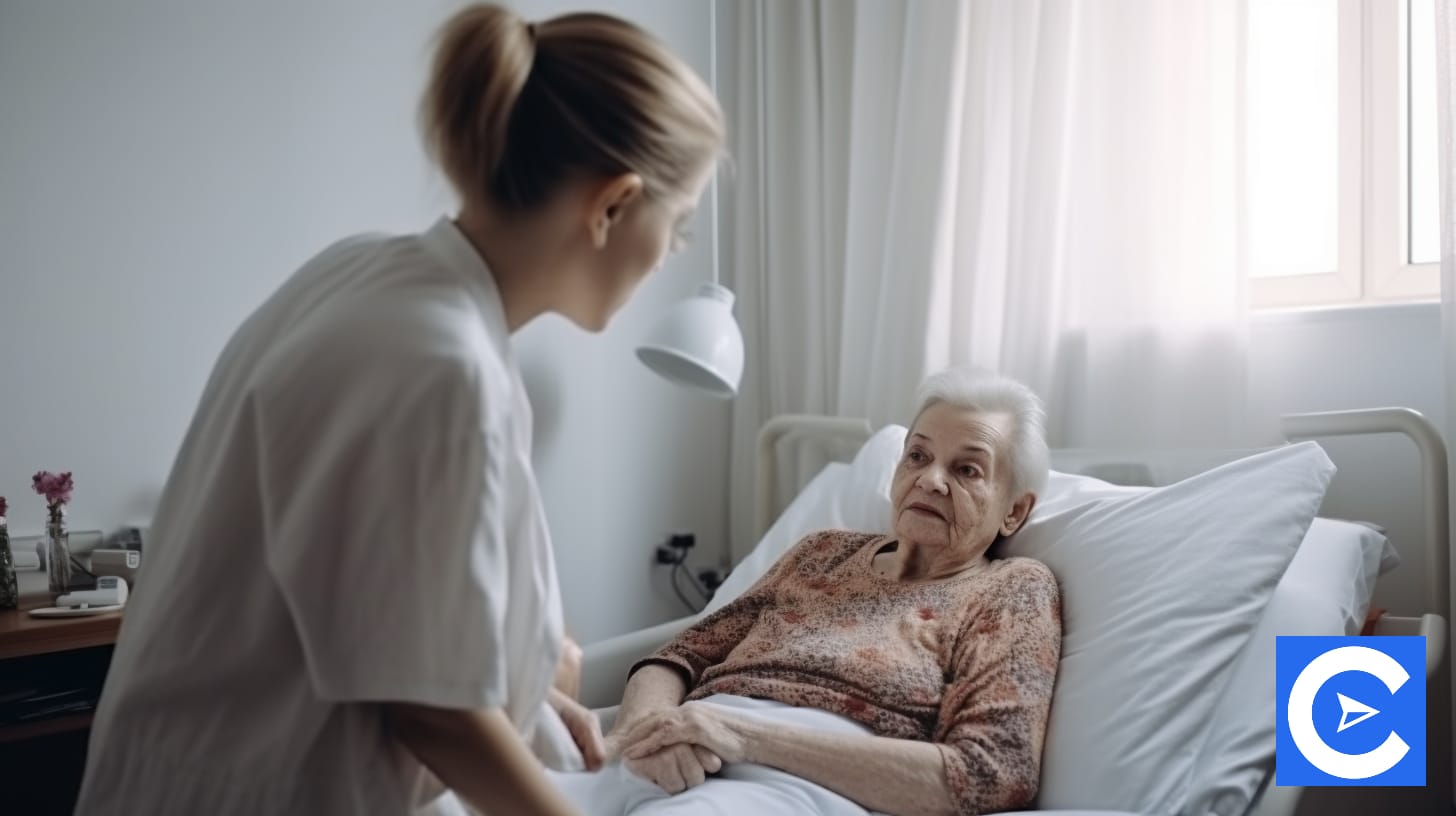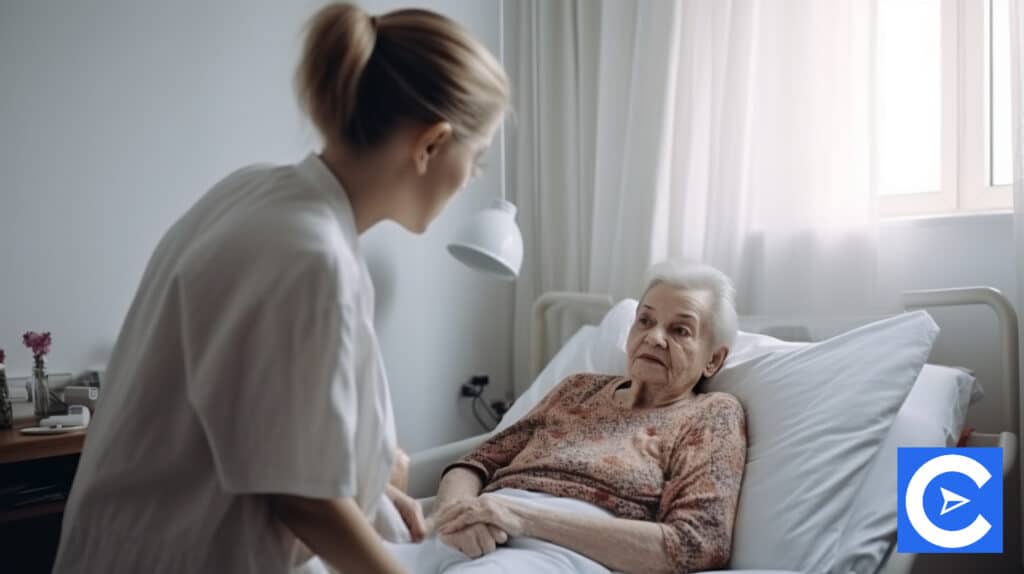 Orthopedic Nurses are versatile and this makes it easier for them to work in several settings with different work schedules.
So, if you are out there wondering where you will work after completing your training, sit back and read more about where your job prospects lie.
On record, more than 60 percent of Registered Nurses work in hospitals, and that's probably where you too may end up eventually.
According to the U.S Bureau of Labor Statistics, the second location where most Nurses end up working is at Physician's offices and outpatient care centers.
But that aside, take note of the following possible work environment for licensed Orthopedic Nurses.
Orthopedic surgery centers
Without Nurses, surgeries (including orthopedic surgeries) may not be that easy.
Nurses are essential in getting patients into the theater and administering patient care during recovery.
They are integral to the three stages of surgery, namely:
Preoperative care: this involves prepping the patient immediately when they arrive at the surgery center, taking their vital signs, examining the patient's chart, sterilizing the surgery area, and starting fluids
If the Surgeon has preferences as to how the operating room should be, the Orthopedic Nurse will see to it as part of their preoperative care.
They will also get the equipment, instruments, and medical supplies ready.
Preoperative care also involves collaborating with the anesthetist.
Orthopedic Nurses are part of the surgical team that will enter the operating room together.
Perioperative care: Helping the surgeon during the surgery as the surgeon may need help with handling equipment and supplies, maintaining a good surgery environment, ensuring that the lighting is just enough, and running minor errands both in and out of the operating area
Postoperative care: It involves helping the patient after the surgery on their way to recovery
During this stage, Orthopedic Nurses help dress and change wounds and casts, administer medication, and confirm both the patients and their families.
Below are common surgeries common to Orthopedic Nurses:
Total joint replacements: This is when a damaged joint is replaced by a medical device that is designed to replicate the same mobility that a joint would
Arthroscopy: In this procedure, a surgeon examines the inside of the joint using a tiny camera to view a small incision in the area
Spinal fusion: This surgery is where the vertebrae are joined together to help with the patient's stability and reduce the patient's pain
Trauma: This type of surgery involves fixing broken bones that got damaged during auto crashes
They can also include open reduction internal fixation (ORIF) which is usually used to stabilize and heal broken bones.
Hospital departments
Hospital orthopedic unit
Every hospital has a dedicated orthopedic unit where patients are referred straight after orthopedic surgery.
In most medical facilities, there is a dedicated floor for this purpose, and Orthopedic Nurses work on this floor.
They usually run 12-hour shifts every week and may be assigned to care for up to five patients at a time.
This suggests a very busy schedule with administering medications, changing dressings, and other surgical drains.
In such units, they collaborate with Therapists (physical and occupational) in helping patients get back on their feet and resume their normal daily activities.
This way, they play a major role in the post-operative care of patients.
When it is time to discharge patients, they take the lead in educating them about safe practices that won't aggravate their recovery process.
Sometimes, they may need to refer them to a rehabilitation facility to hasten the process.
Orthopedic outpatient clinic
Patients show up at orthopedic hospitals for several reasons.
For some, it's just an injury and for others, it may be trying to cope with the aging process.
In some cases, it may be a follow-up on some musculoskeletal condition like arthritis or osteoporosis, or maybe they are preparing for orthopedic surgery.
The majority of what an Orthopedic Nurse does in a hospital revolves around educating patients as well as family members rather than in the emergency room.
For instance, they educate and sometimes show patients how to use crutches, braces, or canes.
They also educate patients just coming out of orthopedic surgery about what they can expect right after the procedure.
As expected, they administer casts, dressings, splints, and dressings to wounds.
Orthopedic Nurse Salary and Job Outlook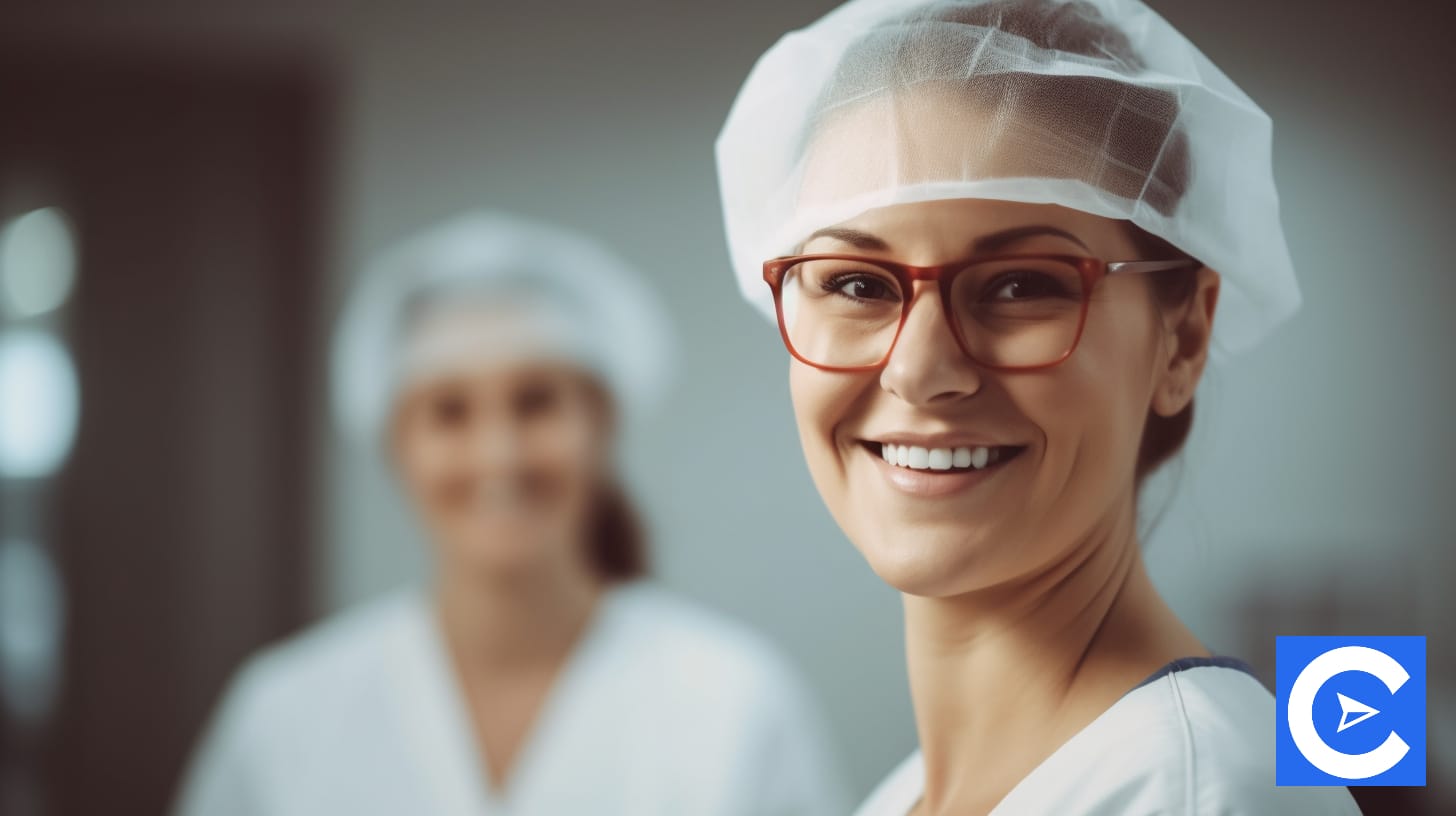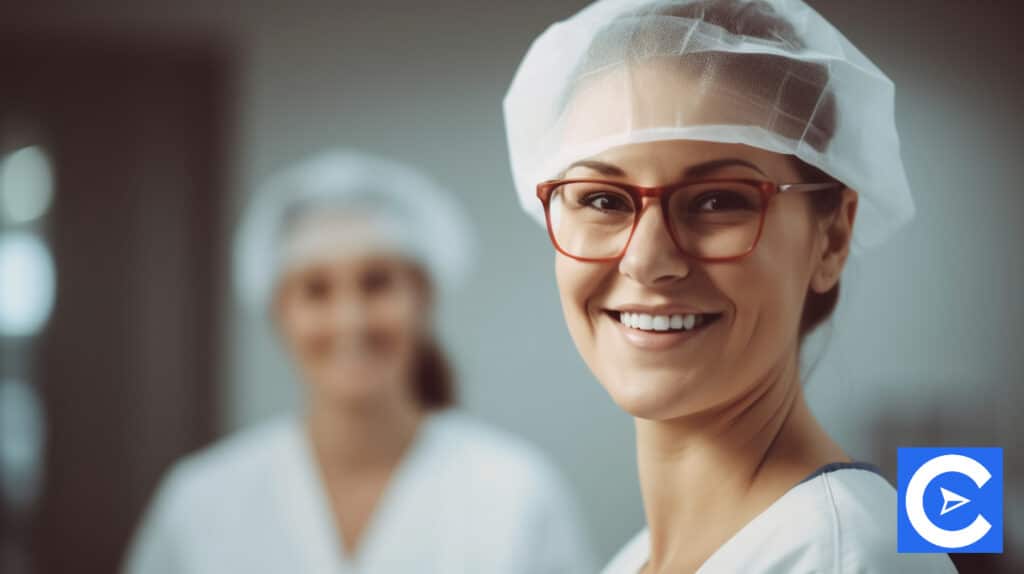 According to the U.S Bureau of Labor Statistics, Registered Nurses earn an average annual salary of about $75,000.
Although, how much they make annually will depend on certain factors like clinical experience, certification, location, the medical facility, licensure, and other special skills.
As noted by the BLS, Nurses who have experience working in general medicine or surgery centers may earn a little more.
In contrast, an Orthopedic Nurse can earn more than double what a Registered Nurse makes.
In the United States, their average annual salary is around $157,000.
This significantly higher salary reflects their advanced training and schooling in obtaining either a Master of Science in Nursing (MSN) or Doctor of Nursing Practice (DNP) degree.
According to a source, "stark pay differences come when there are educational differences. An Orthopedic Nurse Practitioner's salary is (considerably higher than) an Orthopedic Staff Nurse's salary based on the level of advanced skills. Their experience can be considered halfway between the staff nurse and physician".
In terms of job outlook, there is a great demand for Nurses generally.
Apart from the effects of the pandemic, as the human population grows older, there will continue to be more need for Orthopedic Nurses.
With old age comes a need for specialized musculoskeletal treatments and surgeries and more need for conditions like hip replacements, arthritis, and osteoporosis.
Apart from that, poor living conditions in certain parts of the world, socio-economic problems, and lack of basic healthcare all have the potential to increase the demand for Orthopedic Nurses in the coming years for aging populations.
There BLS projects that between 2020 and 2030, the job outlook for Orthopedic Nurse is expected to rise by 10%.
That is such good news for aspiring Orthopedic Nurses like you when you think about how many Nurses will have reached the government retirement age within the next 10 years.
Advantages and Disadvantages of Working as an Orthopedic Nurse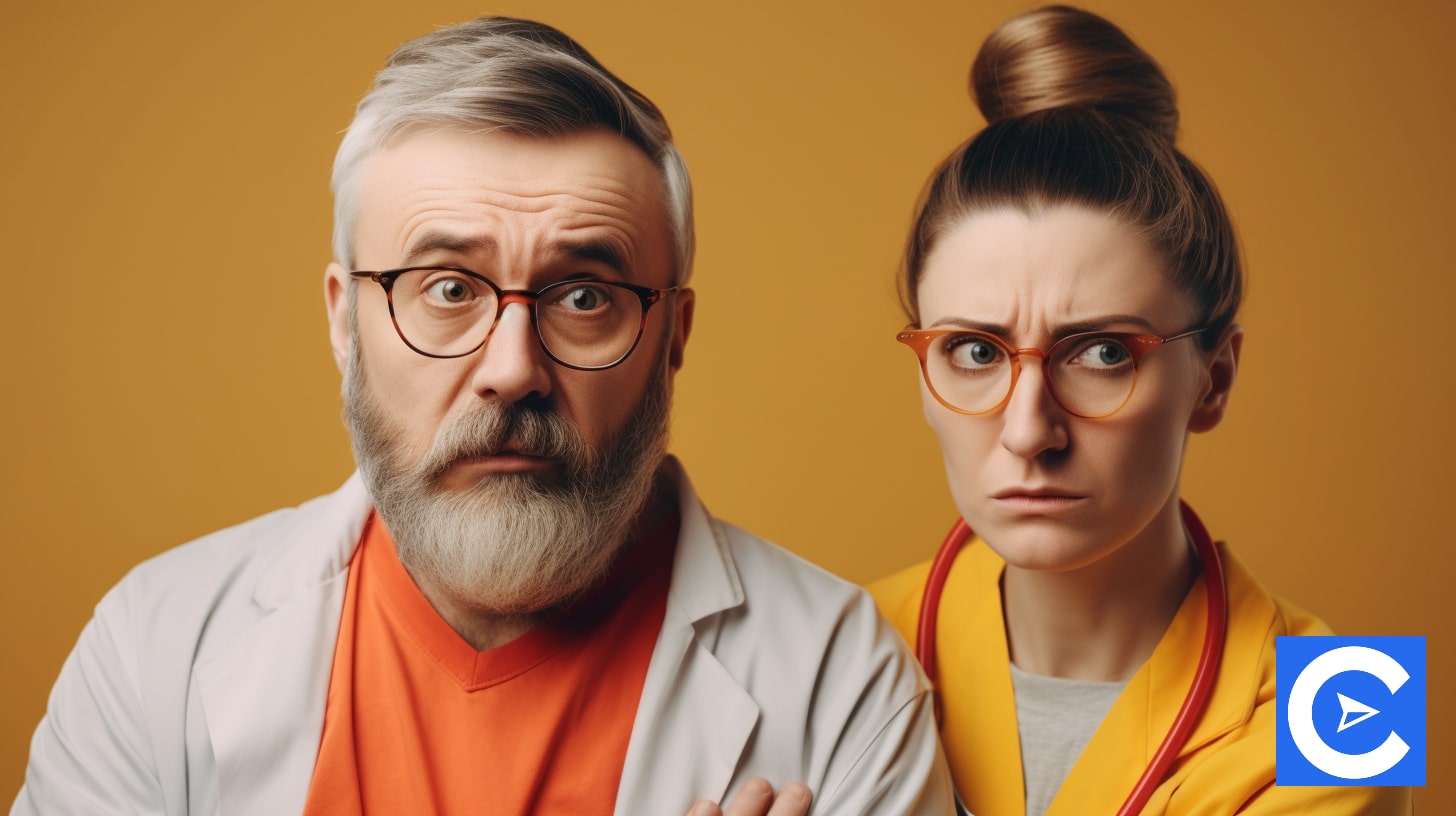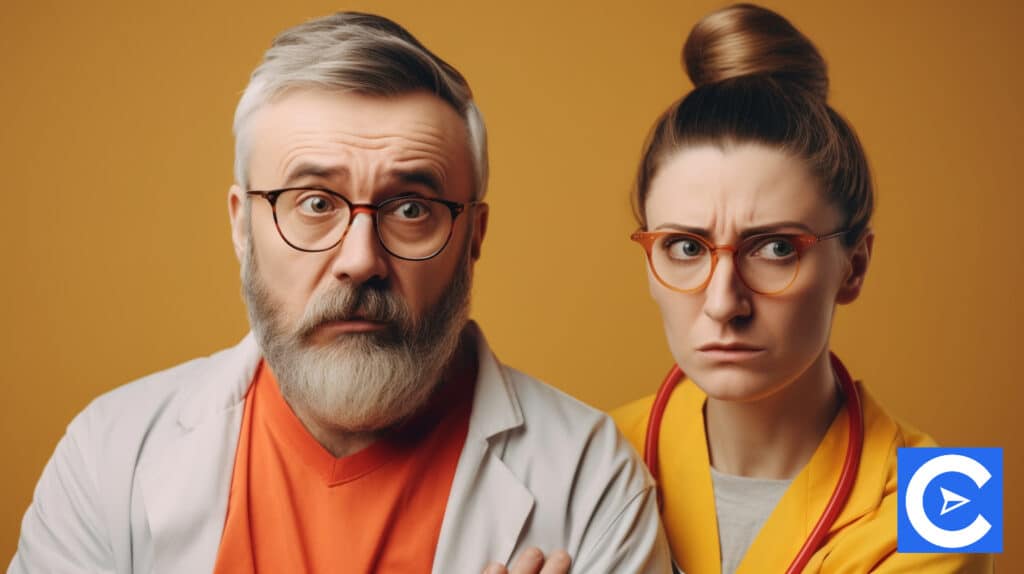 Well, many see the years you need to put into studying and the financial benefits as the only advantages and disadvantages of being an Orthopedic Nurse.
However, let's examine some pros and cons that you may not have thought about before now.
Pros
You get a unique assignment of delivering patient care for people and helping them improve.
For some, this is like getting the chance to pursue their passion.
Although a busy schedule awaits you, you do not have to work on weekends and special holidays.
This is an added opportunity to be with family and friends or to even enjoy your alone time resting.
You also have the opportunity to earn certification (Certified Orthopedic Nurse) that will prove your competence and credibility in practice.
You can work anywhere and, in most settings, including hospitals, clinics, outpatient care centers, and maybe in other medical facilities rounding on inpatients postoperatively.
Working with a diverse set of patients gives you lots of clinical experience.
You can easily collaborate with hospital departments that focus on one or more of the following medical specialties:
Pediatric orthopedics
Trauma surgery
Podiatry (foot and ankle orthopedics)
Hand surgery
Sports medicine
Osseointegration
Spine surgery
Orthopedic oncology
Joint replacement
Bone health
Cons
Well, in terms of cons, while we may not term them as disadvantages, they are just some conditions you should ponder before accepting a job as an Orthopedic Nurse, or better still, before you dive into this career path.
You cannot do without adjusting to variable working hours.
Although many may not see this as a big deal, other people may have an issue with it because they love to set schedules for managing the many activities in their lives.
You may also have to do a lot of writing and reading because each patient has a medical history that must be read and understood before administering any treatment.
You will also need to document any observations while treating each patient.
Working with people of all age ranges can be challenging and overwhelming for some.
You will work long hours and you may be active for most of your shift.
Conclusion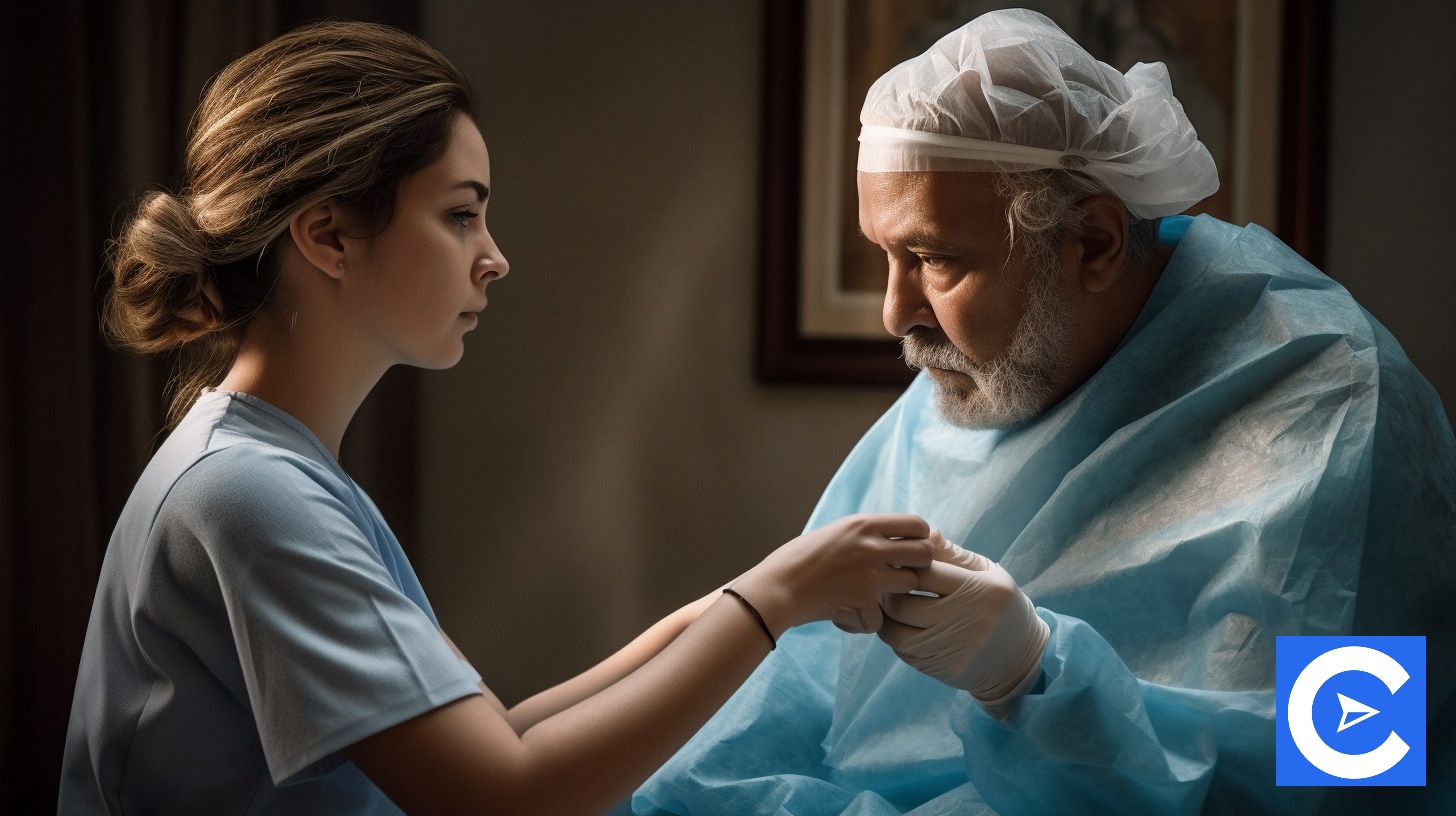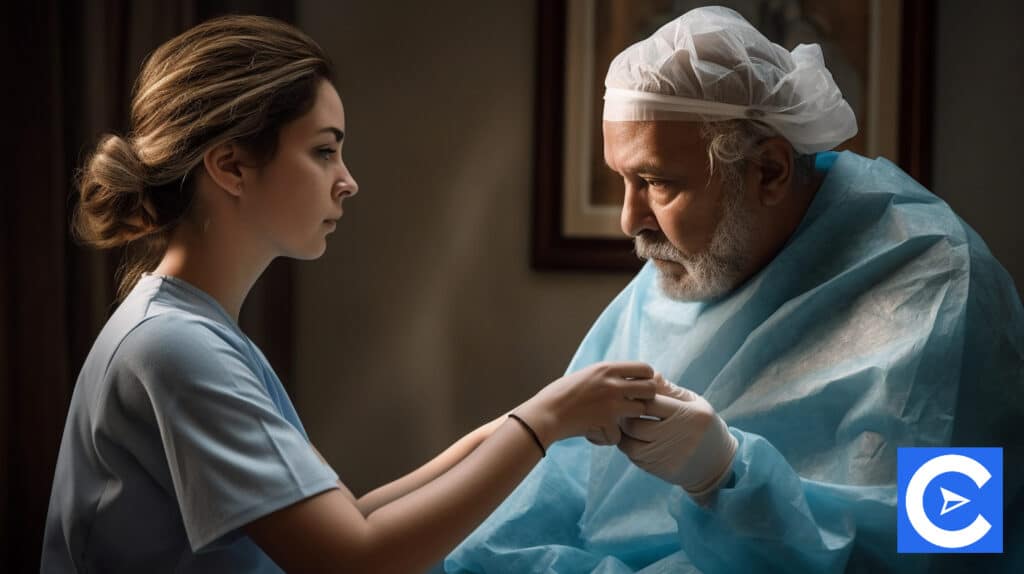 Orthopedic Nursing is a rewarding aspect of healthcare that you should consider.
However, it is important to understand what you are getting into before starting it.
This guide has no doubt done that for you.
We have looked at the roles, duties, and expectations of Orthopedic Nurses.
We have also examined the job prospects and why you should consider starting your training without delay.
If you find yourself stuck at any point, feel free to read this guide again so that you can stay on track.
FAQs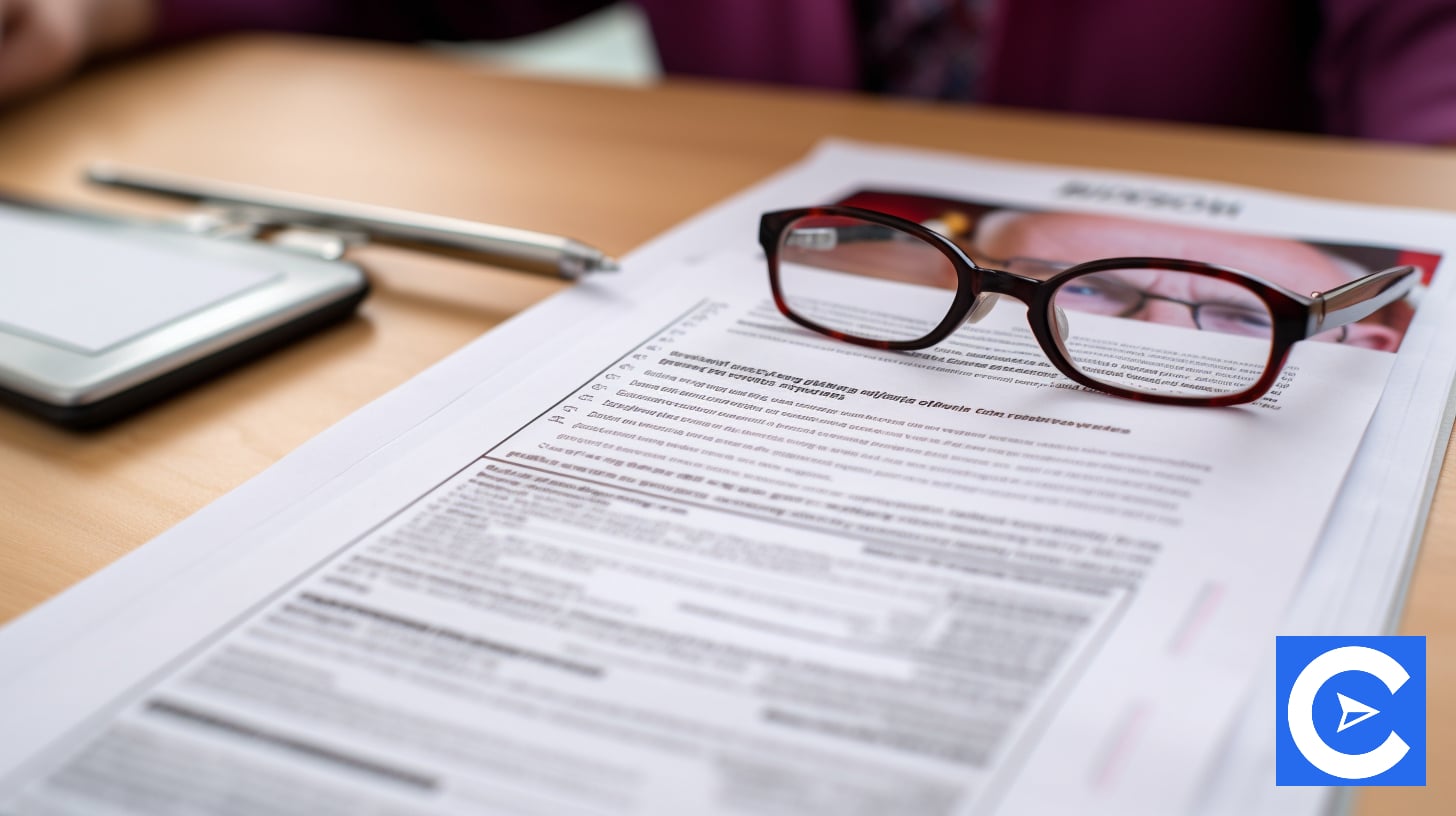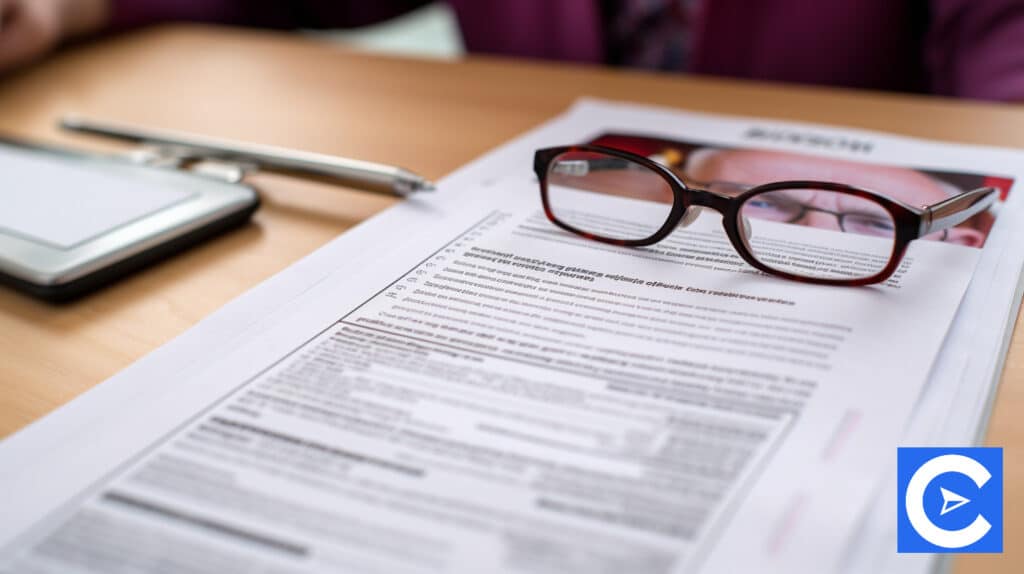 What is the Orthopedic Nurses Certification Board?
The Orthopedic Nursing Certification Board (ONCB) is a national association that awards certification to Orthopedic Nurses. This is the Orthopedic Nurse Certified (ONC) credential which requires applicants to write a certification exam. Passing this exam indicates proficiency within the specialty and guarantees the credential for expertise in Orthopedic Nursing.
How long does it take to become an Ortho Nurse?
It can take 8 years to become an Orthopedic Nurse. The Associate Degree in Nursing is 2 years, the BSN (Bachelor of Science in Nursing) is 4 years, while MSN nursing programs take additional 2 years. Orthopedic nursing education will also take at least 2 years to gather clinical experience.
Can a Registered Nurse become an Orthopedic Nurse?
Yes, you cannot qualify to become an Orthopedic Nurse without having to have received your Registered Nurse license. However, you must still study Orthopedic Nursing for two years in an accredited institution of advanced learning before you can qualify as a certified Orthopedic Nurse.
Is Being an Orthopedic Nurse stressful?
Yes, it can be stressful due to the duties and what their work schedule looks like. They run 12-hour shifts every week and may be assigned to care for up to five patients at a time. They deal directly with the patients, their families, and other Nurses on the team.
How much does an Orthopedic Nurse make?
An Orthopedic Nurse can make an annual salary of $155,000 in the United States. Although, this will depend on certain factors like clinical experience, certification, location, the medical facility, licensure (NCLEx-RN),  and other special skills. With an increase in demand for Orthopedic Nurses, the amount they make may increase.
References