Hello there, welcome to Nurse Code!
In this post, we'll help you understand the need for Ph.D. Nursing programs, the curriculum to expect, and the impact enrolling in Nursing Ph.D. programs can make on your finances as a Nursing professional.
We'll shed light on the following:
Introduction to Ph.D. Nursing Programs
The need for a Nursing Ph.D. Program
Admission Requirements for Ph.D. Nursing Programs
Top Ph.D. Nursing Programs
Let's get started!
Introduction to Ph.D. Nursing Programs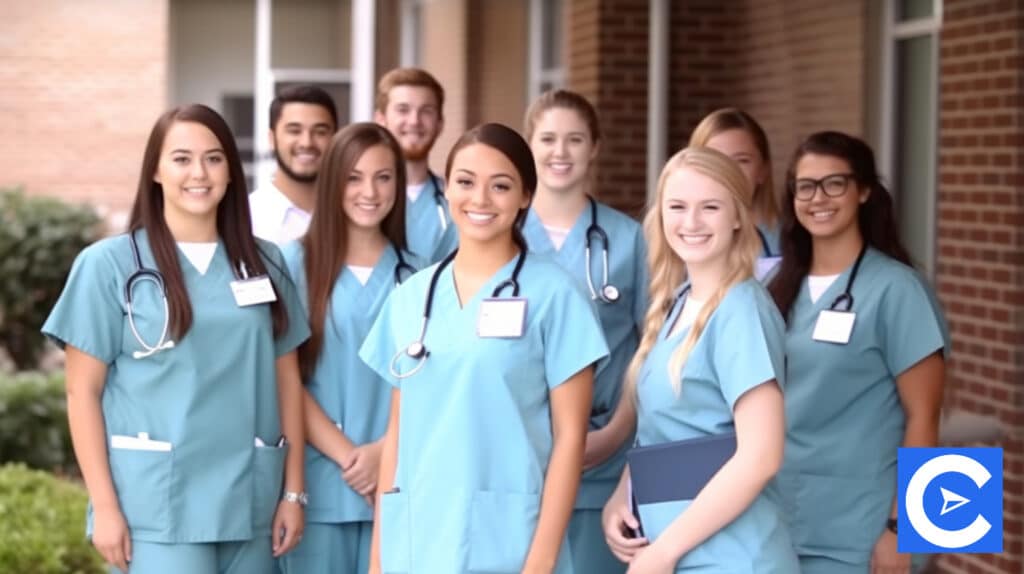 The Doctor of Philosophy in Nursing is more concerned with the healthcare systems and theoretical foundations of nursing practice than the DNP is with the management and direct delivery of patient care.
As a result, most Ph.D. programs don't lead to advanced practice certification or include significant clinical experience.
Rather, they prepare graduates to contribute to the development and advancement of knowledge in the field of nursing.
PhD-prepared Nurses perform advanced research and studies to develop novel nursing approaches or theories, which are subsequently implemented in medical settings by APRNs and other practice nurses.
This new knowledge could be used to improve public health promotion, patient outcomes, or the efficiency of a particular healthcare system.
Many Ph.D. in Nursing programs do not offer specialty; however, some colleges do.
Here are some Ph.D. concentrations that might be available:
Public Health Policy
Nursing Science
Clinical Nursing Research
Healthcare Innovation
Education
A Ph.D. in Nursing or a Doctor of Nursing Practice (DNP) may be the ideal path for you if you want to advance your nursing profession.
This guide will reveal statistics to assist you to decide whether or not you should pursue a nursing Ph.D.
Before picking which university to attend, students should examine key variables such as program duration and cost.
Because tuition varies greatly from one institution to the next, students may be able to locate local universities or online programs that are less expensive than others.
It's a good idea to look into a few different possibilities.
Types of Nursing Ph.D. Programs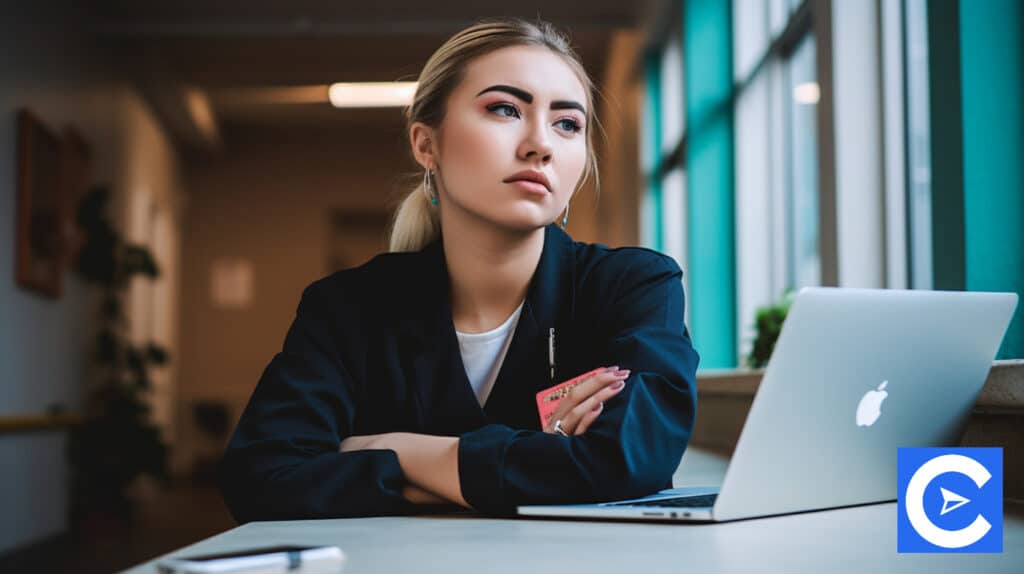 Students can achieve a Ph.D. in Nursing in a variety of ways, similar to the DNP, based on their present education.
A Master of Science in Nursing is required for entrance to many MSN to Ph.D. programs.
A BSN to the Ph.D. program is for students who have a Bachelor of Science in Nursing and desire to enter right into their doctorate degree in nursing without first completing an MSN.
Some schools also offer BS or MS to Ph.D. programs, which accept certified RNs with any Bachelor's or Master's degree, whether in nursing or in another profession.
There are also Post-DNP to Ph.D. programs available for Nurses who already have a Doctor of Nursing Practice but want to earn a second degree.
Why Get a Ph.D. in Nursing?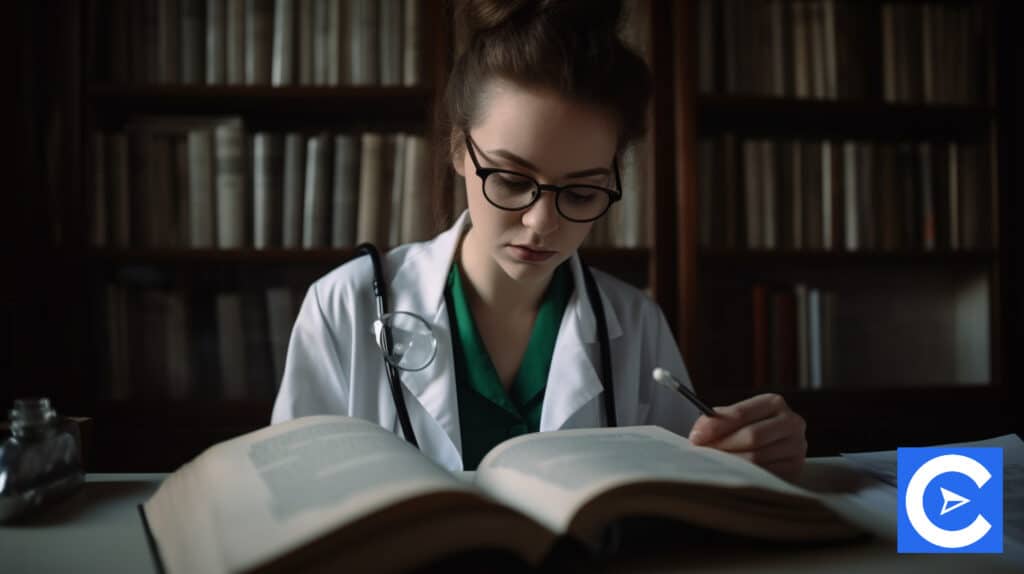 Ph.D. degrees are among the most distinguished degrees awarded by higher education organizations.
Typical graduate programs in nursing give students the chance to collaborate on multi-disciplinary projects while learning skills that will help them define the future of healthcare.
Students can concentrate their research on one of several areas, including teaching, leadership, public health policy, healthcare administration, and multidisciplinary health.
Students who pursue a Doctorate in Nursing from a college of nursing gain a number of skills that will help them advance in their careers.
Graduates with a Ph.D. in Nursing can pursue jobs in nursing education, practice, research, and science.
Nurse scholars, Directors of clinical program development, professors, Head Nurse supervisors, Director of public research, Heads of public policy, or Private research managers are some of the job titles graduates may pursue, depending on their interests and training.
Research facilities, hospitals, clinics, and public health institutions may have openings for these roles.
Those who have earned a Ph.D. are entitled to use the title "Doctor" and are recognized as specialists in a certain field.
Cost of Doctoral Programs in Nursing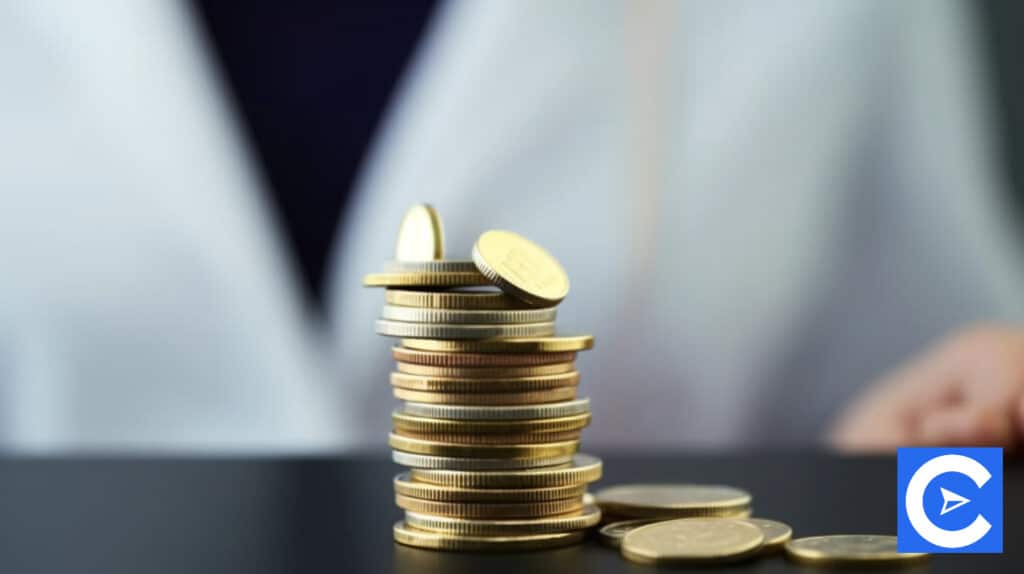 In the United States, a Ph.D. in Nursing costs between $20,000 per year for residents and $34,500 for non-residents.
Other prices include $3,600 for the general fee, $1000 for the technology fee, and $700 for the clinical fee.
Program Curriculum and Courses in Ph.D. Nursing Education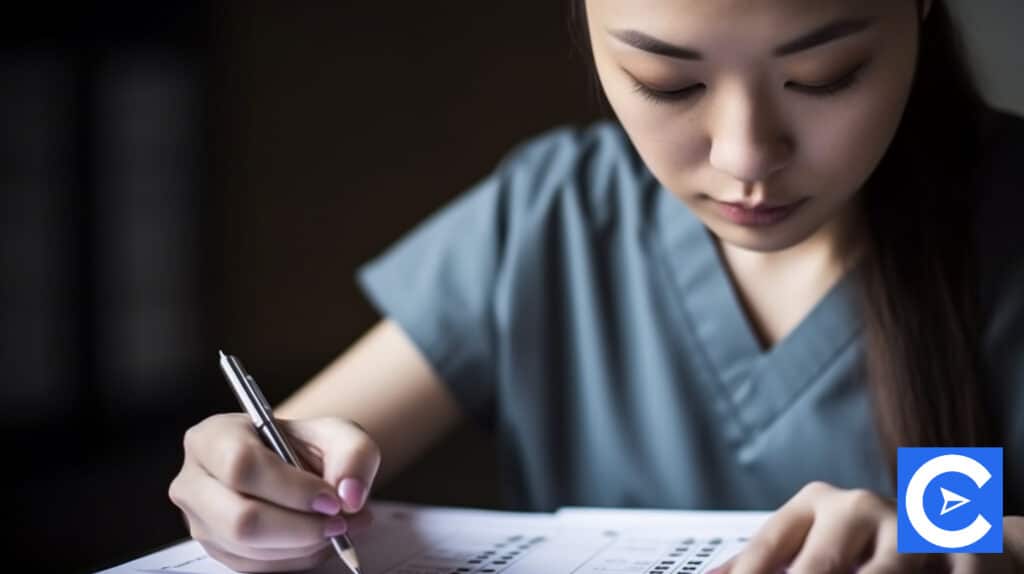 A nursing Ph.D. program's curriculum differs greatly from that of a DNP program. 
Students usually start their education with nursing theory, advanced research methodologies, and health science courses.
This coursework is designed to provide them with a foundation in scientific inquiry, which they will utilize to perform their own specialized research in the future.
The following are some examples of topics that are often addressed in this section of the curriculum:
Theoretical and Scientific Foundations for Nursing
Statistics and Data Analysis
Quantitative/Qualitative Research Design and Methods
Philosophical Perspectives in Health
Advanced Health Policy and Advocacy
Research Ethics
Pedagogical Practices in Nursing Education
Health Care Systems Leadership
Ph.D. students usually begin pursuing elective courses in their particular area of interest once they have mastered these basics.
These may focus on a nursing specialty or specific patient groups, such as geriatrics or mental health, or they may look at a broader topic that affects nursing in general, such as public health policy, informatics, or healthcare management.
Following that, students create a research topic centered on their area of interest, frequently with the assistance of a mentoring scholar or an advisor, and begin composing what will eventually become their dissertation.
The dissertation is the final part of any Ph.D. in Nursing program, in which students develop their own unique theory or hypothesis on a specific aspect of the subject.
They then conduct a considerable study on the subject and publish a comprehensive summary of their findings that will hopefully contribute to the nursing body of knowledge.
Students must often defend their dissertation to a committee of program professors at the end of this procedure, documenting their research and explaining how they arrived at their conclusions.
The dissertation defense is frequently a requirement for graduation and receiving a Ph.D.
Ph.D. Scope of Practice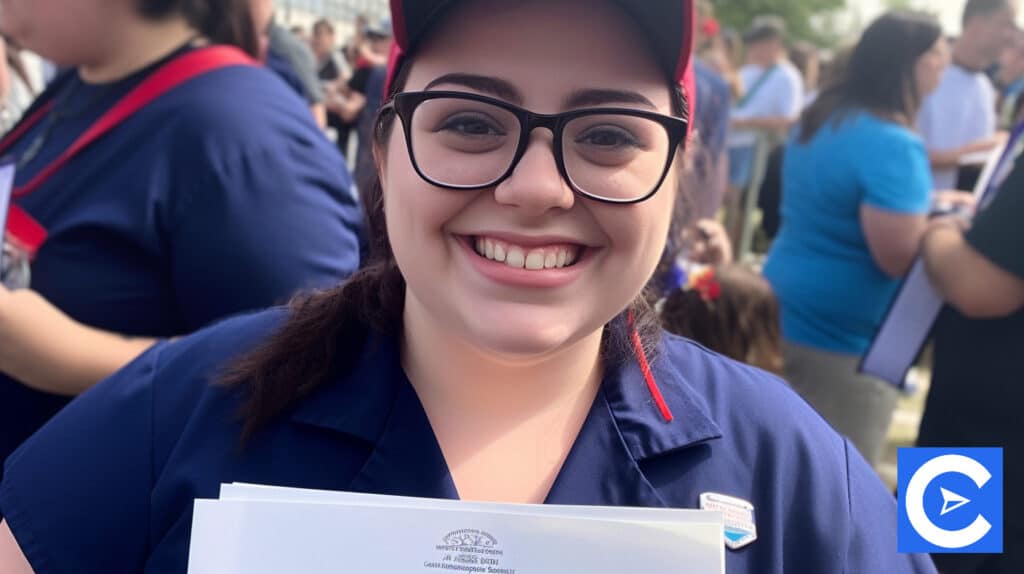 A Nurse with a Ph.D. has a limited scope of practice.
Individuals can work as bedside Nurses, but they do not have any advanced responsibilities or functions beyond that of a standard bedside Nurse unless they are CRNA.
Nurses with a Ph.D. often work in one of two fields: Nurse Educator or Nurse Researcher.
Typical responsibilities for a Nurse Researcher include:
Determine research questions, then plan and carry out a scientific study
Collect and analyze scientific data, then publish reports with the results
To help fund their research, they must write proposals and apply for funds
Establish and manage quality assurance systems to assure the veracity of their data findings, articles, and research papers for medical and nursing journals, as well as other publications
Attending meetings, conferences, and other professional speaking engagements to present results
Train and oversee laboratory personnel, as well as other nurses and scientists
Typical responsibilities for a Nurse Educator who wants to work as a professor at a college or university include:
Plan, produce, and modify nursing curriculum and study materials
Deliver lectures to nursing students at the undergraduate and graduate levels
Create curricula and study programs
Examine the consequences of the program
Scholarly work research and publication
Membership in professional organizations
Engagements as a speaker at a nursing conference
Creating grant applications
Writing textbooks and other instructional materials, as well as reviewing them
In the function of a Nurse Educator, strive for continuous improvement
Advise students and carry out many of the responsibilities that come with academic professions
Students' classwork, laboratory, and clinical performance are all graded
Students are mentored and counseled on their future careers as Nurses
Admission Requirements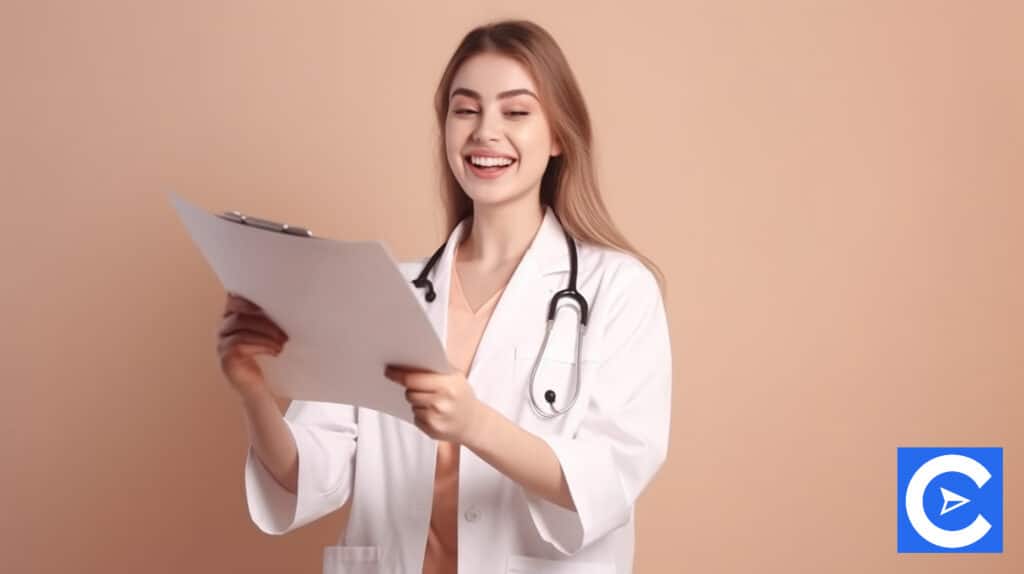 Ph.D. program requirements will vary, but most will include the following:
A Master's Degree program in Nursing from a recognized school of nursing
A formal statement of research objectives
Interests in clinical research that correspond to faculty research and School resources
GRE score is accepted but not required (depends on the nursing faculty)
In the Master's program, you must have a GPA of at least 3.0 or better
Interview with Nurse Scientists and professors (if moved forward by faculty members in the admissions committee)
Writing Sample (graded paper or publication)
Curriculum vitae or resume
Recommendation letters (both professional and academic references)
A copy of your official RN license(s)
Nursing scholar experience
Application fee paid before the application deadline
Official Transcripts and previously completed credit hours (from all post-secondary schools)
If applicable, take the International English Language Testing System (IELTS) or the Test of English as a Foreign Language (TOEFL) as an international doctoral student
Career and Job Prospects for Doctor of Nursing Science
In academics, there is the largest demand for PhD-prepared nurses.
According to the Special Survey on Vacant Faculty Positions carried out some four years ago, there are 1,714 faculty vacancies.
To meet the current demand, 137 additional roles are required.
The salary available to Ph.D. Nurses is largely determined by the employment path they choose after graduation.
Nurse Researchers earn an average of $95,100 per year, while Nurse Educators earn more than $111,900.
Top Ph.D. Nursing Programs
College of Natural and Health Sciences, University of Northern Colorado, Greeley, USA
UNC is a frontiersperson in nursing education and delivers one of the best online doctoral programs in Nursing Education in the country.
This online Nursing Education Ph.D. is developed for working healthcare professionals who hold an RN license.
The program delivers superior training that equips you to impact on the future of healthcare as a researcher, leader, or teacher.
College of Nursing, University of Massachusetts Amherst, Amherst, USA
The Ph.D. in Nursing Program at the University provides a diverse range of educational possibilities.
The university is a Carnegie-selected research comprehensive public university with more than 50 doctorate programs and 70 graduate programs spread across so many schools and colleges.
The Ph.D. program builds on a foundation of nursing knowledge.
It includes courses in nursing research techniques, theory, cognates, and statistics, as well as a comprehensive test, a guided research experience, and a dissertation.
Health Science Center, University of Texas, Houston, USA
The Nursing program at Cizik School of Nursing is designed to develop Nurse Leaders in the field.
Nursing and transdisciplinary research will be used to produce and disseminate knowledge by graduates of this program.
Its mission is to produce Nurse Scientists who will improve health and health care by integrating research, practice, and theory.
Unlike the practice-based Doctor of Nursing Practice (DNP), this doctoral degree is built on the research and theoretical underpinnings required to develop leaders, educators, and knowledge discoverers in the field of healthcare.
School of Nursing, University of Pittsburgh, Pittsburgh, USA
Since its start in 1954, the University of Pittsburgh's Ph.D. program has been recognized as pioneering as one of the very first in the United States to provide a Doctor of Philosophy program in nursing.
Doctoral students in nursing at Pitt collaborate strongly with internationally renowned academics who conduct cutting-edge multidisciplinary research.
Students receive extensive training in clinical and laboratory research, and they graduate ready to work as exceptional academic staff and Nurse Scientists.
Through experiences in didactic instruction, clinical and coursework, as well as the supervision of undergraduate students through our Undergraduate Research Mentorship Program, students build mentoring and teaching abilities.
The Ph.D. program of study consists of a logical sequence of seminars, courses, and discussions aimed at assisting students in developing a mature grasp of nursing's methods, content, and ideals, as well as their connections to other fields.
Illinois State University, Normal, USA
Nurse Researchers who specialize in vulnerable groups can earn a doctorate in philosophy right here.
Ph.D. students are thoughtfully paired with qualified experimenters on faculty at the University who acts as the student's mentor or advisor all through their program of study to ensure successful fulfillment of all prerequisites for graduation, including the dissertation.
The content of core courses helps students to meet the quality indicators set forth by the AACN for research-based Ph.D. programs.
Students enrolled in the Ph.D. program must take classes on campus.
At the faculty's option, web-enhanced course delivery and video conferencing may be used as an alternative means of education.
A comprehensive direction is provided to new students in order to provide them with the instruments they need to have a successful graduation experience.
Conclusion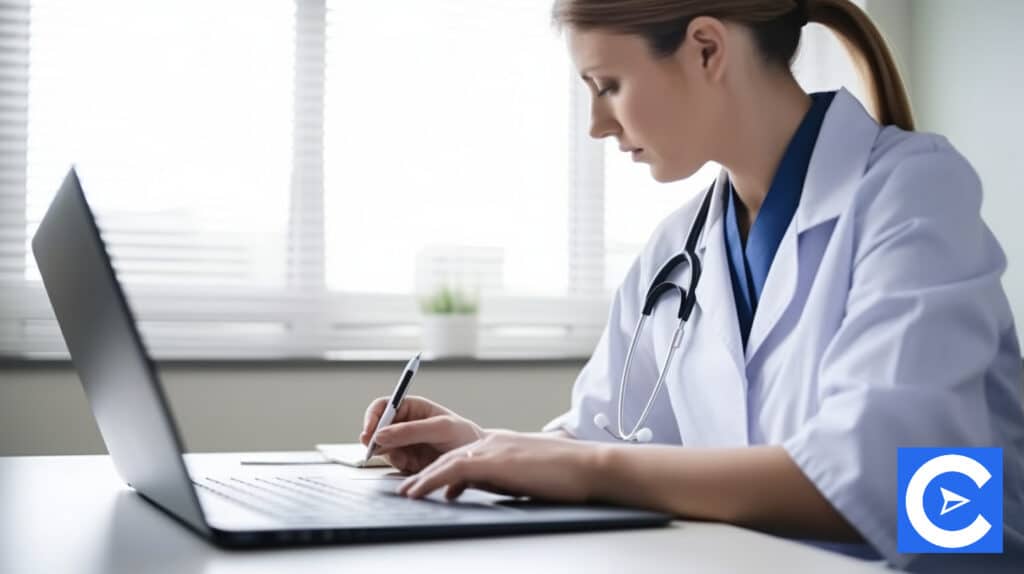 The key priority is to improve the quality of patient care.
Regardless of whether you pursue a DNP in nursing or a Ph.D. in nursing, both doctoral degrees will empower you to improve patient care.
The American Association of Colleges of Nursing (AACN) continues to show that a well-educated nursing workforce correlates to better patient outcomes, including shorter duration of stay, reduced death rates, and lower readmission rates.
A Ph.D. in Nursing program will allow you to do unique research that has the potential to change the future of healthcare, from the halls of hospitals to the halls of Congress.
A Nursing Ph.D. will also help you build the ability to work with interdisciplinary healthcare teams to make a positive difference in the lives of patients, communities, and the world at large.
FAQs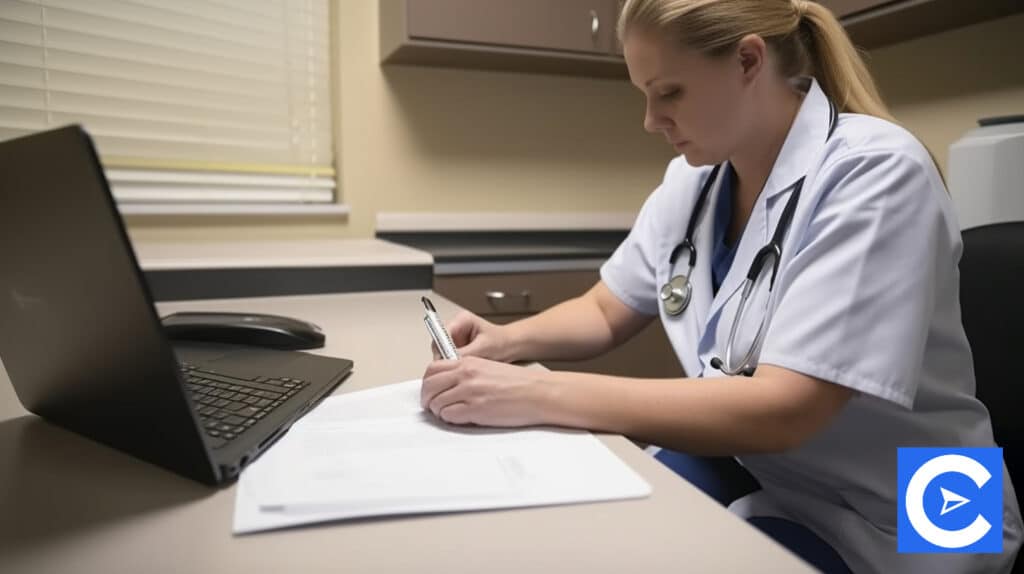 Can a Nurse Do a Ph.D.?
Nurses in the healthcare field, like any other advancing academic career, can pursue a Ph.D. In the discipline of nursing, however, two doctoral degrees are available: the Doctor of Philosophy (Ph.D.) and the Doctor of Nursing Practice (DNP).
How Long Does it Take to Get a Ph.D. in Nursing?
Ph.D. in Nursing programs are offered in both part-time and full-time formats, and they are also available online as online Ph.D. in nursing. The majority of them take thirty-six to sixty months years of full-time study to finish.
How Many Years is a Ph.D. in Nursing?
Three to five years of full-time study is required to complete a Ph.D. in Nursing program.
Is a DNP Higher than a Ph.D.?
A DNP (Doctor of Nursing Practice) is a terminal nursing degree focused on clinical practice and meant for advanced practice Nurse Practitioners, whereas a Ph.D. (Doctor of Philosophy) is a terminal nursing degree focused on research and intended for Nurse Researchers and Educators. 
Is a Ph.D. in Nursing Worth it?
PhD-holding nurses are paving the path for the future of nursing care. They have the education and training required to occupy critical leadership roles and to conduct research that will develop the nursing profession for the benefit of their immediate community and beyond.
What Does a Ph.D. in Nursing Do?
Ph.D. nursing graduates frequently go on to make significant contributions to patient care, healthcare policy, and disease management. They are likely to run healthcare organizations and develop clinical treatment procedures that are used every day by thousands of nurses and Nurse Practitioners.
What is a Doctoral Degree in Nursing?
The Doctor of Nursing Practice (DNP) program works on the foundation of a master's degree in nursing degree and equips nurses for progressive leadership roles by emphasizing issue assessment and resolution through innovative and evidence-based approaches.
What is a Ph.D. in Nursing Called?
A Ph.D. in nursing can either be a doctor of nursing practice or a doctor of philosophy. A doctor of nursing practice (DNP) is a clinical practice degree, whereas a doctor of philosophy in nursing (Ph.D.) is a research-oriented degree. Both degrees are available to Nurse Practitioners.
What is the Salary of Ph.D. Nursing?
The salary available to Ph. D. nurses is largely determined by the employment path they choose after graduation. Nurse researchers earn an average of $95,100 per year, while Nurse Educators earn more than $111,900.
References