Welcome to another exciting and informational article comparing registered nurses with nurse practitioners.
At the end of this article, you will learn the similarities and differences between RN and NP, their scopes of practice, the salary differences, how to choose between the two careers, and lots more.
This article discusses the following and more:
RN vs NP – Overview
Roles and Responsibilities
Training and Education Requirements
Licensure and Certification
Salary and Job Outlook
Let's begin!
RN vs NP – Overview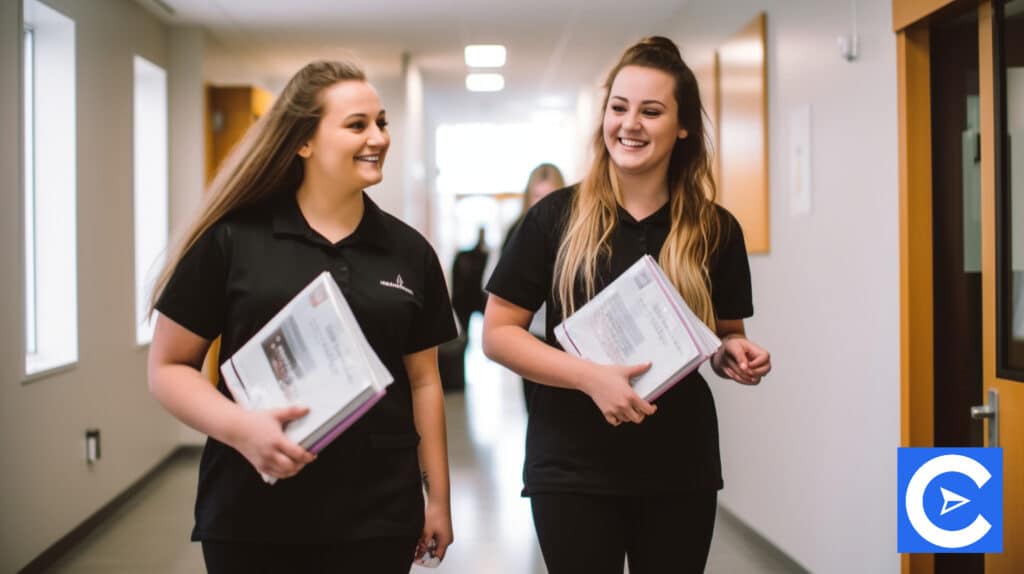 Suppose you're considering a career as a nurse.
In that case, you'll be pleased to learn that it offers stable employment, competitive pay, and the enormous satisfaction of knowing that you've made a positive difference in the lives of your patients.
It's crucial to remember that there are a variety of prospective career paths and job titles to consider, each with its own set of educational and training requirements.
Registered nurses (RNs) and nurse practitioners are two nursing vocations that are frequently compared (NPs).
Roles and Responsibilities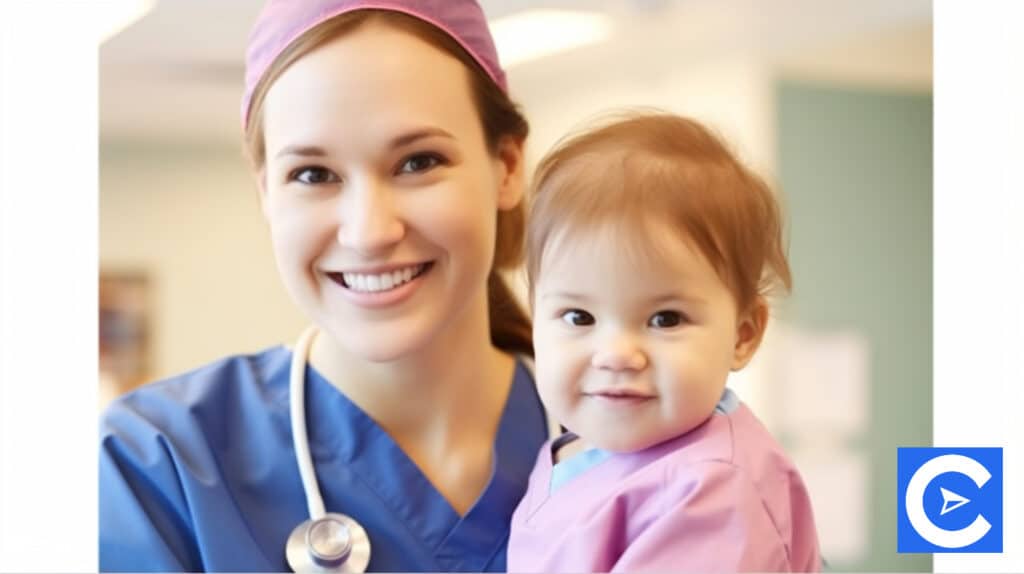 Both RNs and NPs have the flexibility to specialize and operate in various settings.
ICU nurse, NICU nurse, and Med-Surg nurse are the most prevalent RN positions.
Psychiatric Nurse Practitioners, Family Nurse practitioners (FNP), and Neonatal Nurse Practitioners are the most prevalent NP jobs.
In medical environments such as hospitals, urgent care clinics, and long-term care institutions, RNs and NPs help patients.
Both communicate directly with patients and their families in both positions.
RNs, on the other hand, are more likely to work in a variety of settings than NPs.
Most nurse practitioners operate in a clinical setting; however, some registered nurses work aboard cruise ships.
The particular job activities performed by registered nurses daily vary significantly depending on their jurisdiction, the size of their team, and the demographic they serve.
Still, one thing remains constant: no two days are ever the same.
The primary responsibility of a registered nurse is to assess patients, determine their urgent requirements, and implement a medical plan.
As a result, RNs spend a lot of their time doing things like:
Observing and evaluating patients
Taking meticulous notes on the patient's medical history and symptoms
Prescription drugs, IV treatments, and other treatments are administered and monitored for adverse effects and reactions
collaborating with the medical team to develop, implement, and evaluate patient care plans
Cleaning and replacing bandages are examples of wound care
Blood, urine samples, and other bodily fluids are drawn for lab work
Patients and their families explain treatment and care plans for injuries, diseases, and illnesses
Nursing assistants, students, and licensed practical and vocational nurses are all under the supervision of an RN
Nurse practitioners, like registered nurses, work closely with patients to monitor their health and offer medical care, although their tasks vary based on their location, facility, and field.
NPs are typically responsible for the following tasks:
Keeping track of patients' medical histories and symptoms, as well as ensuring that medical records are correct to provide diagnoses
Patients' information and samples are being collected
Examining patients regularly and in detail
Observing patients and evaluating medical and test results
Creating personalized treatment regimens and referring patients
Medication prescriptions and results monitoring
Ordering diagnostic tests and operating medical equipment are two of the most common tasks
Supervising nurses and other members of the workforce
Working with other healthcare professionals to share information, develop treatment strategies, and diagnose patients
Pediatrics, geriatrics, hospitals, managed care facilities, government organizations, family practice, private care, emergency room care, and university faculty are all common specialties for nurse practitioners.
Training and Education Requirements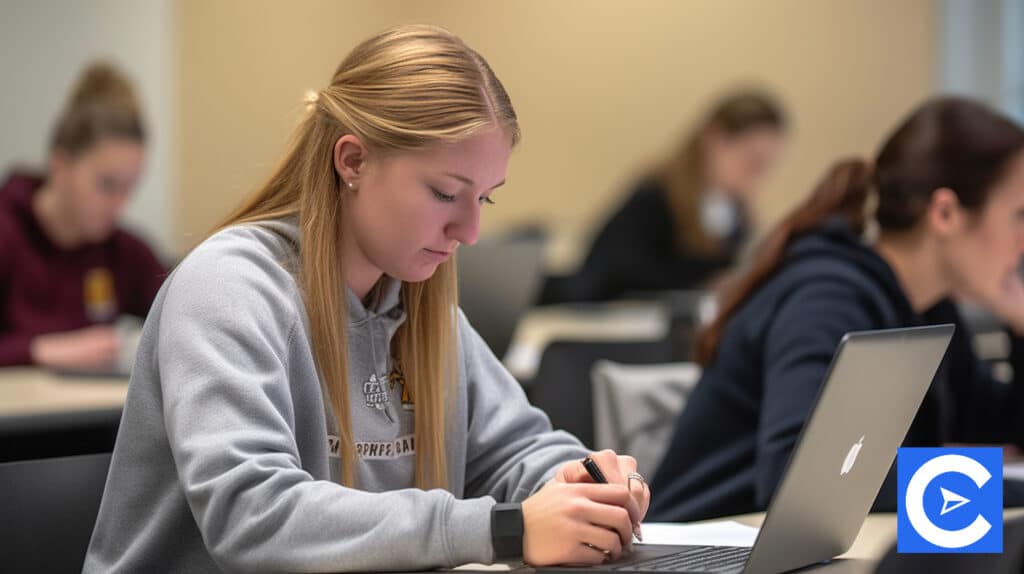 The amount of education and training needed to become a nurse practitioner differs from that required to become a registered nurse.
You must receive a degree from a recognized program and pass the National Council Licensure Examination to become a registered nurse (NCLEX).
After that, you must apply for state licensure.
The degree that will satisfy the criteria varies by state; some states require an associate's degree, while others demand a bachelor's degree in nursing (BSN).
Even yet, bachelor's degrees are becoming a more prevalent requirement across the country and among employers, so if you want to be an RN, that is normally the preferred entry point.
To enter the medical industry, registered nurses must have a bachelor's degree in nursing, pass the National Council Licensure Examination (NCLEX), and acquire a state license.
On the other hand, nurse practitioners need a master of science in nursing (MSN) or, better still, a Doctor of Nursing Practice (DNP) degree to practice.
They'll also have to put in additional clinical hours.
In addition, if you want to work with a certain patient demographic, you'll need to obtain the required credentials and training.
Licensure and Certification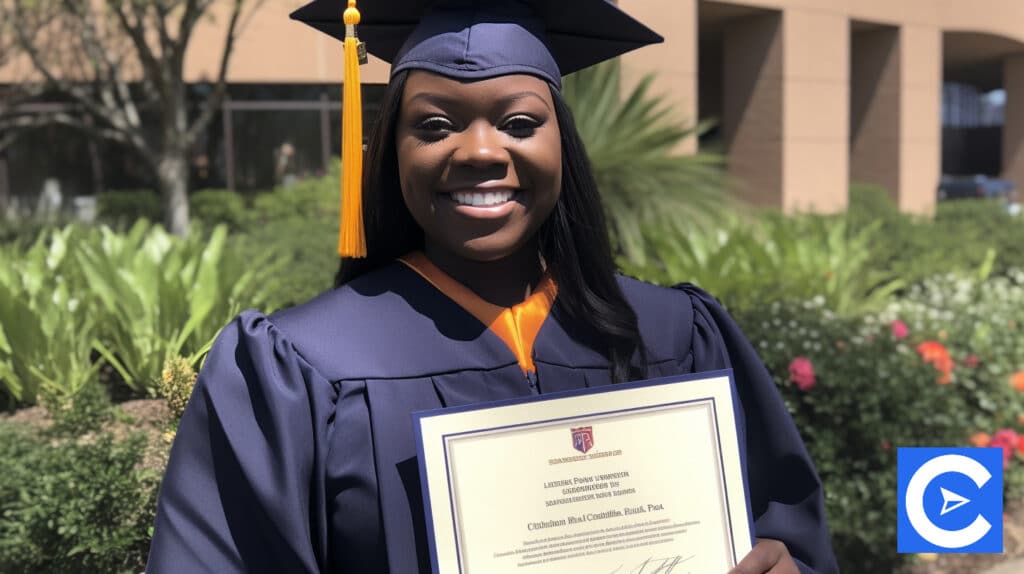 The distinction between nurse practitioners and registered nurses may be much more pronounced depending on the state licensure and certification requirements.
The Board of Nursing oversees the certification and licensure of registered nurses in most states.
However, other regulating agencies in other states manage the licensing of their nurses.
After completing a recognized nursing program, registered nurses must take and pass the NCLEX-RN certification exam.
Finally, they apply for a nursing license from their state board of nursing.
Nurse practitioners must first be licensed as registered nurses with a valid license.
Then, they are enrolled in a graduate nursing program that is accredited.
Finally, they will sit on boards with the certifying organization of their specialization after completing their MSN.
The Psychiatric-Mental Health Nurse Practitioner (PMHNP-BC) exam, for example, is administered by the American Nurses Credentialing Center (ANCC).
RN vs NP – Salary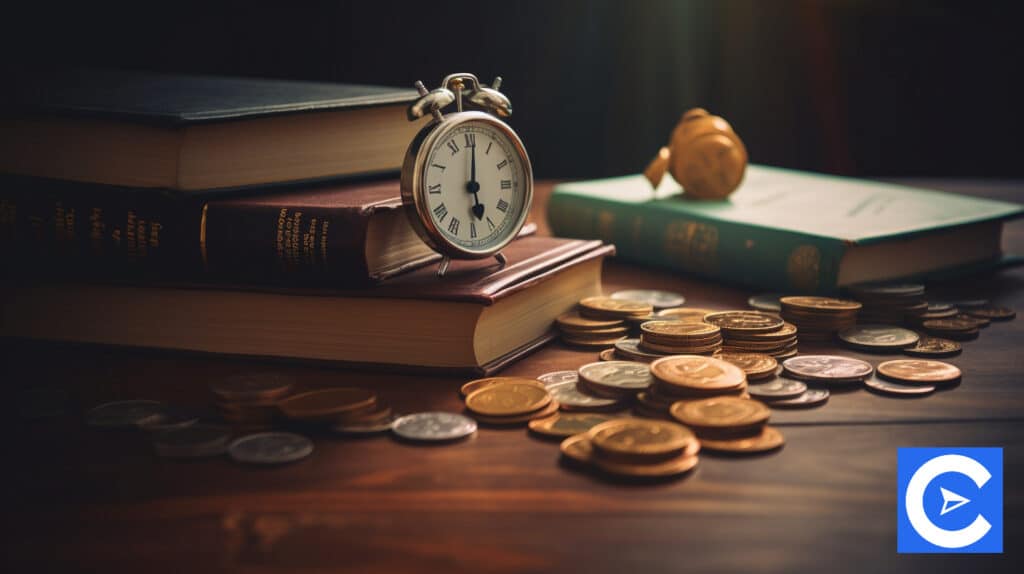 Registered nurses and nurse practitioners earn a lot of money and benefits.
For example, registered nurses made a median annual salary of $74,000 ($35-36 an hour) in 2019, with other states paying as much as $93,000.
BLS (the U.S. Bureau of Labor Statistics) reports that Massachusetts NPs earned an average of $115,800 per year ($55.67 per hour) in 2019 and a median of $125,157.
NPs make more than RNs, owing to their higher level of education, greater clinical experience, and certifications, and they often operate in private settings.
Of course, your geographic region, educational level, work environment, and medical specialty determine the pay for either employment.
The table below shows the salary (as of February 2021) of RNs and NPs by state reported by the BLS.
| State | RN | Nurse Practitioner |
| --- | --- | --- |
| Alabama | $60,230 | $99,570 |
| Alaska | $90,500 | $115,890 |
| Arizona | $78,330 | $111,480 |
| Arkansas | $61,330 | $105,840 |
| California | $113,240 | $138,660 |
| Colorado | $76,230 | $106,760 |
| Connecticut | $83,440 | $115,140 |
| Delaware | $74,100 | $112,430 |
| Florida | $67,610 | $101,510 |
| Georgia | $69,590 | $105,670 |
| Guam | $58,070 | $72,970 |
| Hawaii | $104,060 | $124,000 |
| Idaho | $69,480 | $110,860 |
| Illinois | $73,510 | $107,860 |
| Indiana | $66,560 | $106,380 |
| Iowa | $60,590 | $109,910 |
| Kansas | $62,450 | $100,550 |
| Kentucky | $63,750 | $99,560 |
| Louisiana | $65,850 | $106,240 |
| Maine | $69,760 | $106,960 |
| Maryland | $77,910 | $111,800 |
| Massachusetts | $93,160 | $122,240 |
| Michigan | $73,200 | $108,660 |
| Minnesota | $80,130 | $122,850 |
| Mississippi | $59,750 | $110,740 |
| Missouri | $64,160 | $105,050 |
| Montana | $69,340 | $109,120 |
| Nebraska | $66,640 | $105,450 |
| Nevada | $88,380 | $115,970 |
| New Hampshire | $73,880 | $110,680 |
| New Jersey | $84,280 | $123,810 |
| New Mexico | $73,300 | $111,930 |
| New York | $87,840 | $122,550 |
| North Carolina | $66,440 | $105,890 |
| North Dakota | $66,290 | $110,950 |
| Ohio | $68,220 | $103,780 |
| Oklahoma | $64,800 | $113,200 |
| Oregon | $92,960 | $113,430 |
| Pennsylvania | $71,410 | $101,950 |
| Puerto Rico | $35,040 | N/A |
| Rhode Island | $82,310 | $115,310 |
| South Carolina | $64,840 | $100,680 |
| South Dakota | $59,540 | $102,230 |
| Tennessee | $62,570 | $96,510 |
| Texas | $74,540 | $115,440 |
| Utah | $67,970 | $105,240 |
| Vermont | $70,240 | $105,840 |
| Virgin Islands | $68,500 | N/A |
| Virginia | $71,870 | $109,110 |
| Washington | $86,170 | $126,920 |
| Washington, D.C | $94,820 | $111,950 |
| West Virginia | $63,220 | $103,170 |
| Wisconsin | $72,610 | $112,130 |
| Wyoming | $68,690 | $118,110 |
Job Outlook for RN vs NP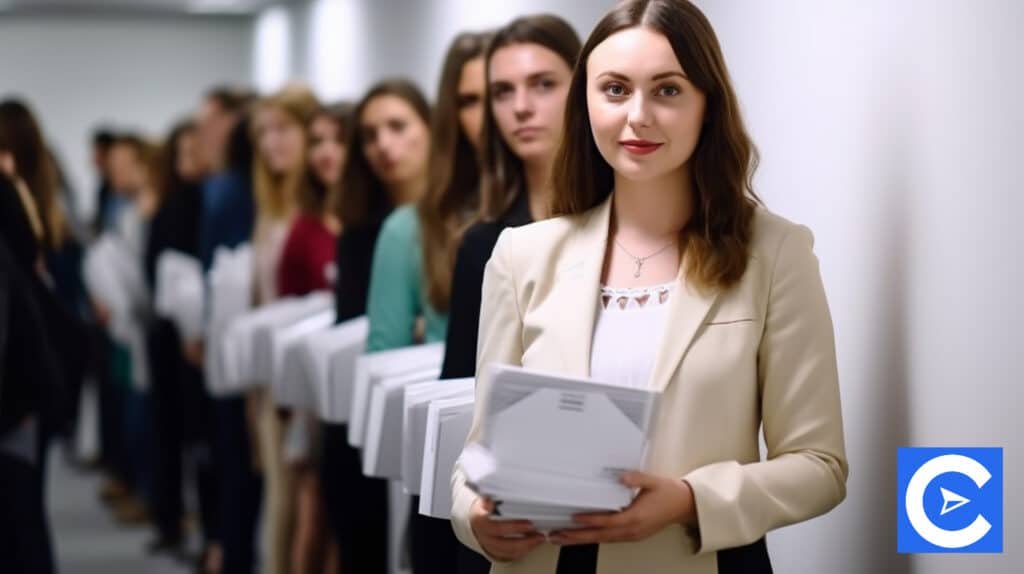 A large number of employment vacancies exist.
As a result, nurse practitioners and registered nurses have excellent work prospects.
On the other hand, the field of NP has grown considerably in the recent decade and is expected to continue to expand.
In addition, an aging population brings retired professionals, nurses, and older patients with more complex medical demands.
Thus, it's easy to see why nurses and nurse practitioners demand more than the national average.
NPs, on the other hand, have the advantage of being able to operate as primary care providers in many cases.
By 2030, all baby boomer physicians will be over 65, and physicians' average retirement age will be 66.
With more primary care physicians retiring and younger doctors preferring to specialize, NPs will have a lot of possibilities to fill these roles.
Choosing the Right Path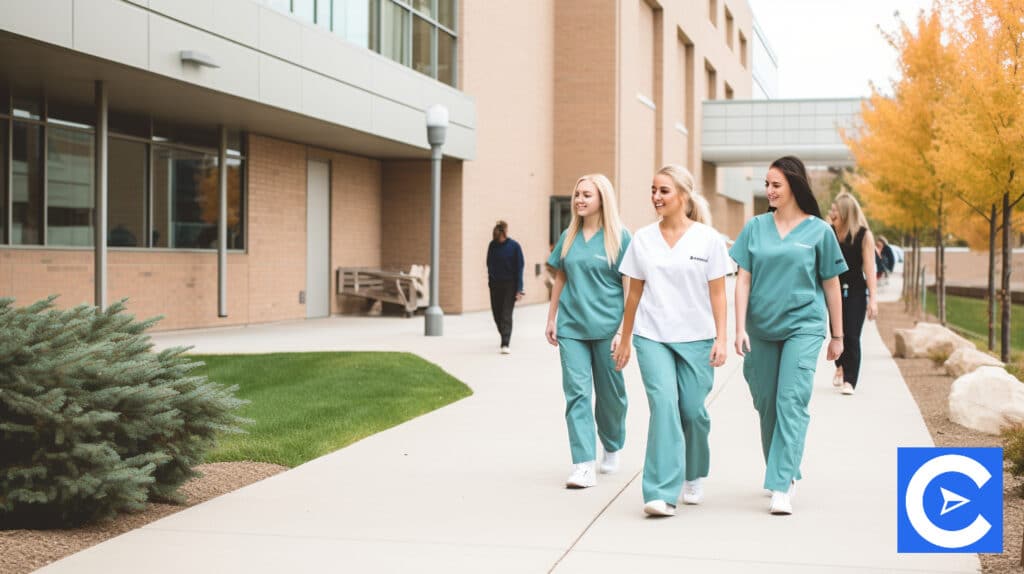 Both RNs and NPs have advantages and disadvantages.
Despite the higher compensation, the nurse practitioner role carries additional responsibility and, in certain cases, complete autonomy.
Nurses who have additional responsibilities are more likely to experience burnout.
As a result, the registered nursing role may appear less stressful.
Some people, on the other hand, flourish in higher-level leadership positions.
But, again, it is dependent on the individual.
An RN may be the way to go if you want to keep a more human connection with your patients.
On the other hand, NP could be a better fit if you want a more in-depth understanding of healthcare practices.
It's also unnecessary to make the choices straight after graduating from nursing school.
Many nursing graduates work as RNs for years before returning to school to pursue their dream of becoming nurse practitioners.
Conclusion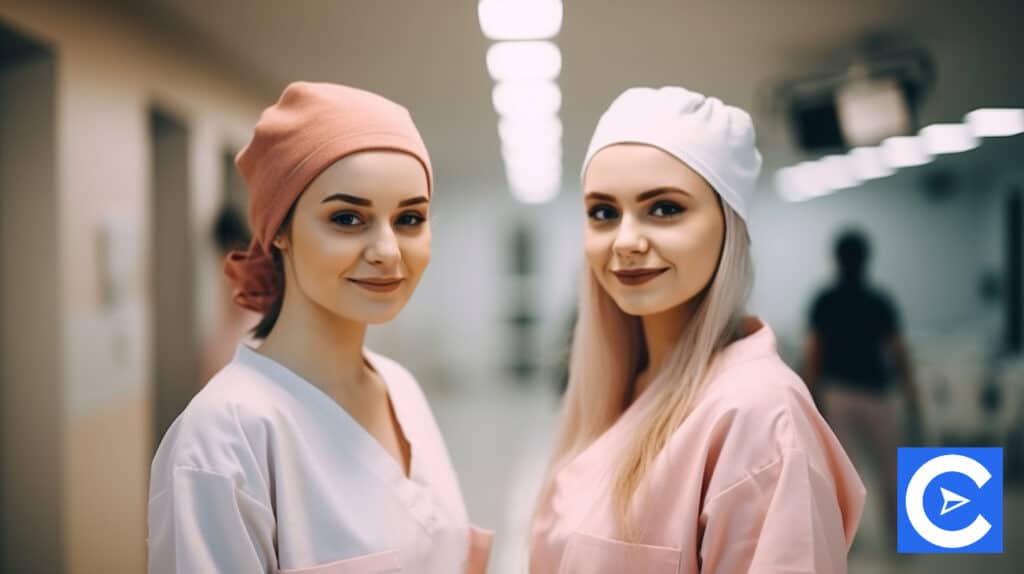 Although registered nurses and nurse practitioners are responsible for patient monitoring and care, the most significant distinction between the two roles is that NPs can prescribe treatments, order tests, and diagnose patients, while RNs are not.
On the other hand, Registered nurses normally work under the supervision of a physician who is responsible for the patient's care, diagnosis, and follow-up.
So, in terms of duty, the primary distinction between registered nurses and nurse practitioners is that nurse practitioners have more autonomy and responsibility due to their advanced education, training, and experience.
A nurse practitioner can practice independently in the state of Massachusetts.
Consequently, they can act as a primary care provider without the supervision of a physician.
Such duties cover things like writing, prescribing drugs, and ordering tests.
In addition, NPs oversee a panel of patients in primary care, making referrals, coordinating with specialists, and taking full responsibility for the patient.
FAQs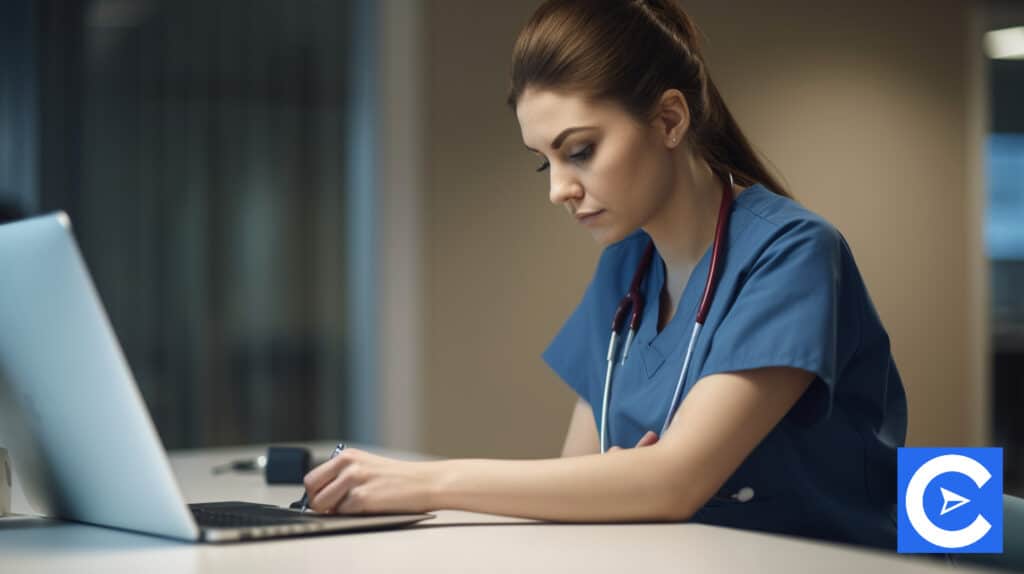 Is a nurse practitioner higher than a registered nurse?
A nurse practitioner is an APRN (Advanced Practice Registered Nurse) specializing in advanced nursing practices. A nurse practitioner's scope and power are larger than a registered nurse's. As a result, nurse practitioners earn more than registered nurses and have greater responsibilities and complete autonomy in some cases.
What is the difference between an RN and NP?
The fundamental distinction between a registered nurse and a nurse practitioner is the scope of practice. For example, nurse practitioners can work independently and have their own offices in some states. On the other hand, RNs work under the supervision of a doctor or a nurse practitioner.
Who gets paid more, RN or NP?
Because of their autonomy, nurse practitioners earn more than registered nurses since they lead and supervise others. Additionally, the pay disparity is attributed to variations in schooling. Registered nurses must have at least an Associates's Degree in Nursing, whereas nurse practitioners must have a master's degree.
Is the NP program harder than RN?
As a Nurse Practitioner, you must have a far higher level of knowledge than a Registered Nurse. You'll take many of the same coursework as you did for your BSN, but you'll delve further into each area because you'll soon diagnose and treat health issues.
Which is better, an RN or NP?
NPs have a wider clinical practice than RNs because of their advanced education and ability. NPs, for example, are trained to diagnose patients and prescribe medications (depending on their state of residence), whereas RNs are not. Despite this, registered nurses perform a variety of critical care tasks.
References