Hello reader, welcome to this informative guide about the Parish/Faith Community Nurse!
By the time you are done reading this article, you will understand all about the Parish/Faith Community Nurse, how to become one, and their role within a faith community.
We will cover the following topics:
What Is A Parish/Faith Community Nurse
Becoming A Faith Community Nurse
Their role in a Faith Community
Let's learn more about it!
Introduction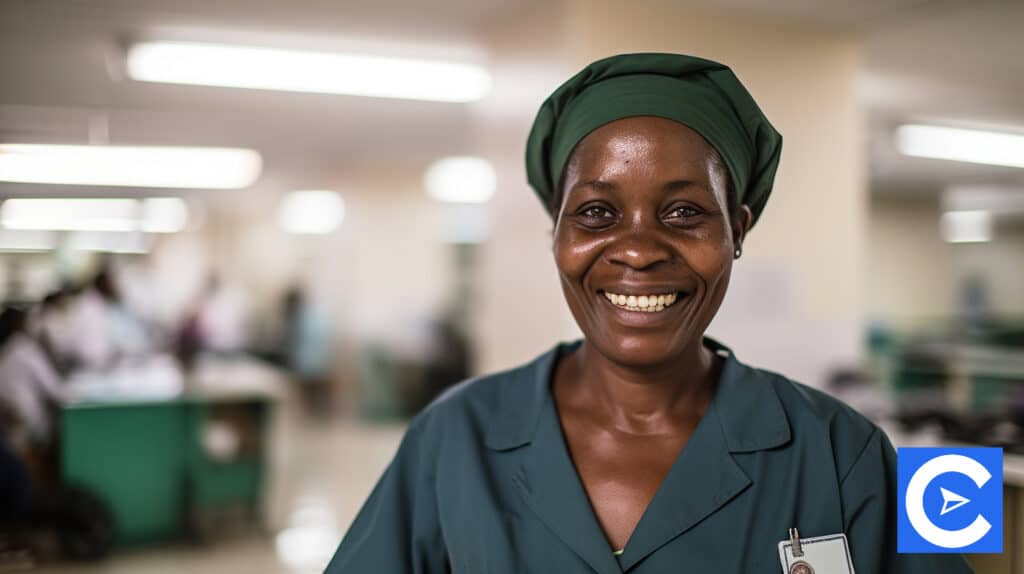 Parish Nurses can also be referred to as Congregation Nurses, but the common name for this type of Nurse is the Faith Community Nurse.
This Nurse is a little unique because they engage the mind, body, and spirit to influence healing along with a special connection to divine power.
Most Faith Community Nurses also work as Professional Nurses, and they might have full-time jobs but will volunteer to work with a faith organization from time to time.
Some will work full-time with the faith organization.
It is usually a satisfying experience for these Nurses because they offer spiritual and physical nursing care.
What Is A Parish/Faith Community Nurse
Faith Community Nursing was first recognized back in the 1980s, making it a relatively recent specialty.
The role is based on spiritual and healing traditions that go back centuries.
A Parish Nurse is a Professional Nurse who works in a religious environment and is involved in promoting wholeness.
This ensures that parishioners maintain health in their body, mind, and spirit.
A day in a Parish Nurse's life could entail welcoming new babies, making hospice-type visits to a home, and many more responsibilities.
Here are some roles that Faith Community Nurses will play in their faith-based work environment.
Visiting the sick, grieving, or those coping with drastic life changes
Offering to counsel on health, healing, and integrating faith
Creating spiritual support groups
Conducting health education
Connecting the needy with the resources they need
Facilitating referrals for services
Facilitating conversations on end-of-life care
Translating medical information for those who need to make critical health care decisions
Conducting checks on patients who have undergone surgery or gone through other medical procedures
Other Nurses might have to do frequent home visitations, deliver casseroles, give out prayer shawls, conduct free monthly mobile unit health care, grief recovery, create a support group for caregivers, organize blood drives, and other community health activities.
Becoming A Faith Community Nurse
Faith Community Nurses serve in faith communities of various religions such as Catholic, Protestant, Islamic, Jewish, Buddhist, non-denominational, and various other faith communities.
Becoming a Faith Community Nurse means happily serving and caring for others.
Faith Community Nurse Qualities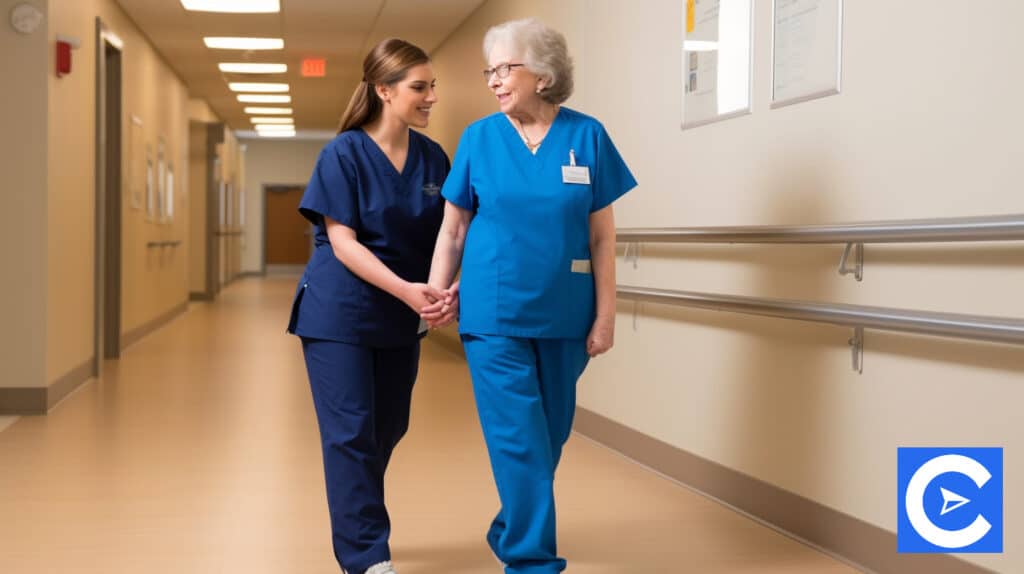 As you consider pursuing FCN nursing, you will need to have the following qualities to manage your Parish Nursing role successfully:
A strong belief in the faith of that community you intend to serve
Strong commitment to the holistic health of body, mind, and spirit
Deep knowledge of spiritual beliefs, practices, and the traditions of faith communities
The willingness, ability, and strength to work with patients in severe distress or crisis
Strong assessment, communication, and people skills
The ability and strength to deal with unexpected circumstances
Even as you have all the above qualities, still remember that you are a Nurse in the end and the Registered Nurse requirements are still the same because the standards of practice when it comes to the physical health needs of a patient also remain the same.
This means you must also have an active license in the state where you have your Faith Nursing practice or an international equivalent. 
Steps To Becoming A Faith Community Nurse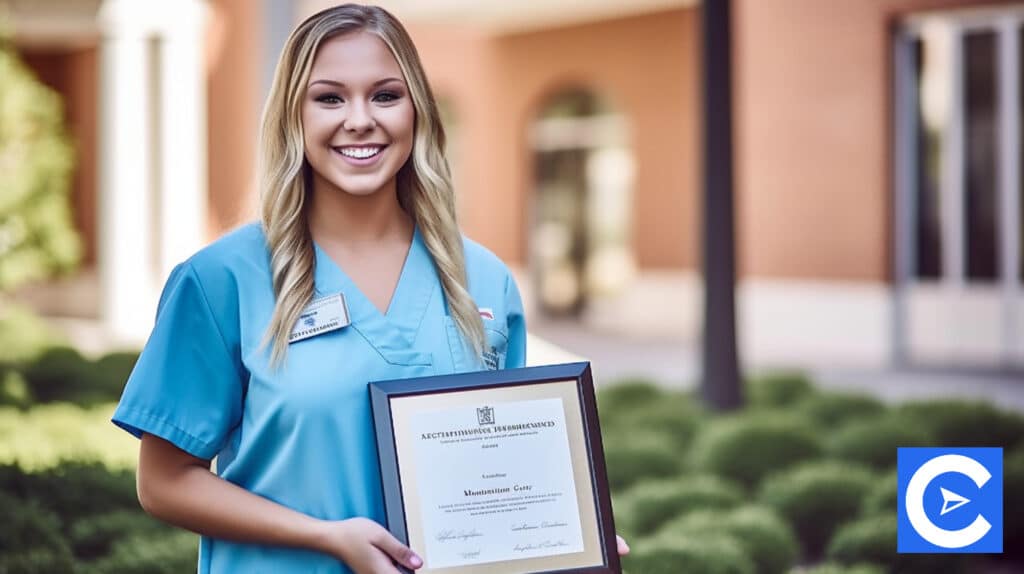 Here are the steps you must take if you are interested in pursuing this field of Nursing:
Step1: Meet the Nursing Education Requirements
Most employers, in this case, religious organizations, require candidates to have a Bachelor of Science in Nursing (BSN).
However, some religious organizations will hire Nurses who hold an Associate Degree in Nursing (ADN).
Step 2: Enroll And Graduate With An Accredited Nursing Program
Remember, enrolling in an accredited nursing program is a waste of time because the National Licensing exam only recognizes accredited nursing programs.
Without taking the NCLEX-RN exam, you cannot be a Registered Nurse (RN).
Step 3: Obtain The License
Once you pass the licensing exam, this is the time to apply for state licensing through the licensing board in your state.
The RN license will give you the freedom to practice as a Faith Community Nurse in your respective religious organization.
Step 4: Get That Clinical Nursing Experience
You will still need to gain that on-the-job nursing experience.
Commonly, Faith Community Nurses must obtain general nursing experience before specializing.
This is important and contributes to a Faith Community Nurse becoming a more competent professional.
Step 5: Enrol In A Faith Community Nurse Program
You can also consider taking a certificate course in Faith Community Nursing to equip yourself better and effectively offer religious nursing services.
As much as a faith community nursing certification is not recognized in other sectors, taking that certificate program could increase your knowledge and expertise in faith-based nursing, making you stand out and quickly get hired by employers.
There are Parish Nursing programs you can enroll in offered by various institutions, such as the Westberg Institute for Faith Community Nursing.
You can also check parish nursing programs online that offer parish nursing certification to equip you with the skills to offer the best parish nursing services in a faith community.
After successfully completing the faith nursing educational programs, you can always join a Faith Community Nurse network such as the Parish Nurses association and join a thriving nurse community within your state.
Work Environment For Faith Community Nurses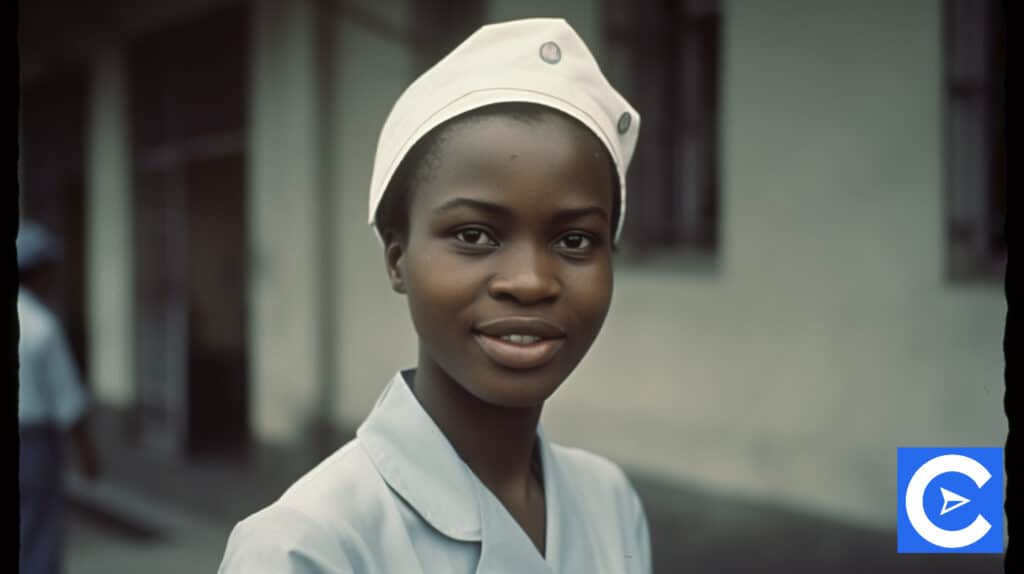 Faith Community Nurses will serve in various faith-based environments which specifically advertise Faith Community Nurse jobs, such as:
Church congregations and parishes
Long-term care facilities
Hospital and health systems
Community service organizations
Private faith-based schools and colleges
In the end, it is all about addressing health issues, wellness, and health promotion in these faith-based setups.
The general requirements for a Registered Nurse must all be met, even for Nurses who work in these setups.
In the end, they are trained professionals who still deal with indirect patient care just like regular Nurses.
Conclusion
The Faith Community Nurse serves faith communities whose patients consist of babies and toddlers, adults, older adults, and patients with all manner of maladies.
Some Parish Nurses might not have clinical responsibilities, but they will always need to possess strong medical knowledge to effectively work with these communities.
Medical knowledge is very important since you will at some point deal with hospitalized parishioners and those with medical conditions such as diabetes, chronic pain, and other health problems.
Working with such communities gives you valuable experience in different aspects of patient care.
You also get to serve a faith community that you love and offer the intentional care of the spirit apart from the physical care.
It is very satisfying to promote the well-being of a community through faith-based nursing.
FAQs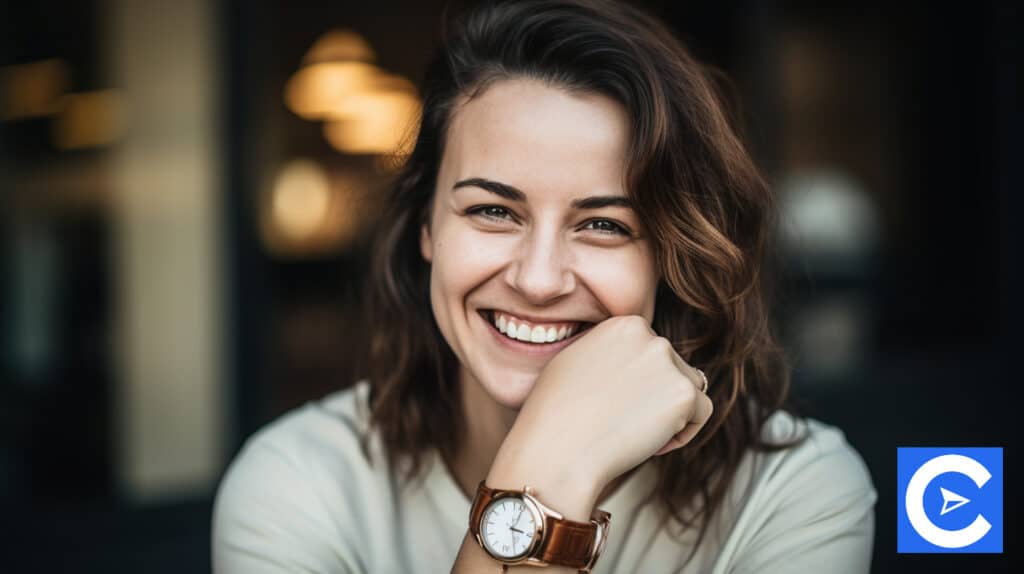 What is a Parish Nurse?
This is the nurse who helps people in a congregation achieve great levels of wellness by recommending improvement measures for both physical and spiritual health. The Parish Nurse also gives encouragement, support, and helpful information to motivate clients to seek and use the health services offered.
What is a faith community?
This is a community of individuals sharing the same religious faith, and most live within the same region and interact in various capacities related to religion or otherwise. There are Muslim, Christian, Catholic, Buddhist, Mormon, and more faith communities nationwide with Faith Community Nurses working among them.
Who is a Faith Community Nurse?
This is a certified Parish Nurse whose primary care focuses on the intentional care of the spirit. They also promote holistic health, prevention, and minimization of illnesses within a faith community setup. The nurse services are geared towards providing care to the whole person, including spiritual and holistic aspects.  
How do I become a Faith Community Nurse?
First, you must be a Registered Nurse with a current RN license. To attain this, you must have a Bachelor's degree or MSN. You must also undergo a faith community nursing course which is community-focused and population-focused care, and be knowledgeable of healthcare resources and assets in the faith community.
What are the roles of a Faith Community Nurse?
The Faith Community Nurse (FCN) plays an important role in supporting the mental, physical and spiritual health of people within a faith community, especially during major life transitions. The Faith Community Nurse offers social support, acts as a referral agent, offering spiritual care and health education to the faith community. 
What is the primary focus of Nursing in Faith communities?
According to the American Nurses Association, the nursing practice within a faith community is a nursing specialty that mainly centers around the intentional care of the spirit as a way of holistic health promotion and facilitating prevention and minimizing illnesses. 
What is the purpose of a Faith Community Nurse?
Their main role is to act as educators of the members of the faith community and providers of whole-person health services. They do so by offering them health education, mental health services, mentoring, and all manner of educational support to all members of the congregation within the community. 
References