Hello reader, welcome to this informative article about the Nurse Administrator.
By the time you are done reading this article, you will understand who a Nurse Administrator is, their duties, Administration Nursing opportunities, and how to become one.
In this article, we will cover the following:
Who Is A Nurse Administrator?
How To Become a Nurse Administrator
The Administrative Jobs For Nurses
The Nurse Administrator Salary
Let's get started!
Who Is A Nurse Administrator?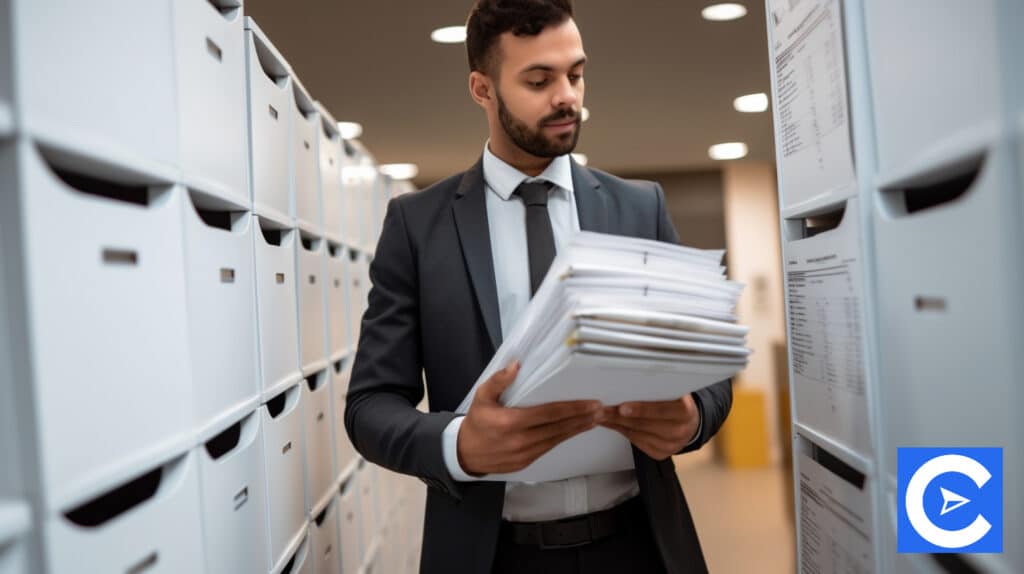 Nurse Administrators are mainly Nurse Supervisors who oversee the activities of the healthcare team members.
They are known to recruit, hire and train nurses on proper nursing care.
In some instances, they even create work schedules and conduct performance reviews.
Nurse Administrators are often referred to as Nurse Managers, Nurse Directors, or Chief Nursing Officers.
However, they do not get involved in direct patient care because the Nurse Administrator job description dictates otherwise.
But, their job duties play an important role in patient experiences and outcomes.
The Administrators make sure the staff's motivation levels are on the upside.
They ensure that their patients' experiences and outcomes are positive.
They keep their staff motivated and offer the required training.
Thanks to their managerial roles, most Nurse Administrators possess a strong business sense, great communication skills, amazing time management skills, and great leadership skills.
They not only have these administrative skills, but they must have an extensive medical background and training.
This is even though they will not interact directly with patients.
However, they will often work out of an office and travel and keep more traditional hours than the RN.
The Nurse Administrator's Key Duties
The Nurse Administrator carries out the following:
Ensuring the budget is well maintained and creating financial reports
They also serve as liaisons between the nurses who work under them and the rest of the hospital workers, including the executive team.
They work towards establishing policies and procedures to ensure that the staff complies.
They create a strategic vision for the healthcare establishment
Working with committees and boards to set performance goals
Creating policies and procedures
Overseeing professional development activities
Recruitment and hiring of nurses
Nursing shifts scheduling
Work Environment For Nurse Administrators
Nurse Administrators work in various healthcare settings with different healthcare systems.
Here are some of the common healthcare environments where Nurse Administrators work.
Hospitals
Skilled Nursing and Long-term care facilities
Rehabilitation centers
Mental health facilities
Outpatient clinics
Physicians and specialists' offices.
Community health organizations
Healthcare systems
Government facilities
How To Become a Nurse Administrator
Becoming a Nurse Administrator is not any less rigorous than becoming a Registered Nurse. 
Most Nurse Administrator requirements are similar to the RNs, but the Nurse Administrator must take it further with more skills and additional education requirements as per the guidelines by the public health authorities.
Nurse Education Requirements
You must meet certain Nursing Administration education requirements to become a Nurse Administrator.
To qualify as a Nursing Admin, most Nurse Administrators begin their careers as Registered Nurses, which means they must have earned their bachelor's of science in nursing (BSN), which takes four years to complete.
They must undertake an accredited degree program and pass all the relevant areas, including certifications that require them to pass the NCLEX-RN exam and meet all the other licensure requirements to become a qualified Nurse Practitioner first before taking on an administrative position.
Every Nurse Administrator must also hold a post-graduate nursing degree such as a Master of Science In Nursing (Master's degree) or a Doctoral degree along with a great belt of experience in that industry to join this kind of nursing practice.
That ensures that they have met the Nurse Administrator degree requirements fully.
Other Skills Requirements
Apart from the education requirements, which are considered the basics, the Nurse Administrator must also have nursing leadership skills that will come in handy in their daily work routine.
An RN Administrator needs to develop other skills such as:
Critical thinking
Problem-solving
Emotional Intelligence
Interpersonal
Analytical
Eye for detail
Communicative
Technical skills
These skills are very important, especially when it comes to supervising nurses who are professionals who spend their days in highly stressful environments.
From time to time, you might not only supervise but also offer support to these nurses and enable them to maintain a positive attitude, remain calm during emergencies, and expand their capabilities without straining when required.
These soft skills will not only come in handy when supervising and supporting the nurses under you.
They will also come in handy when you have to meet the expectations and current needs of the stakeholders, whether you oversee a single healthcare facility or a network of those healthcare facilities.
The Administrative Jobs For Nurses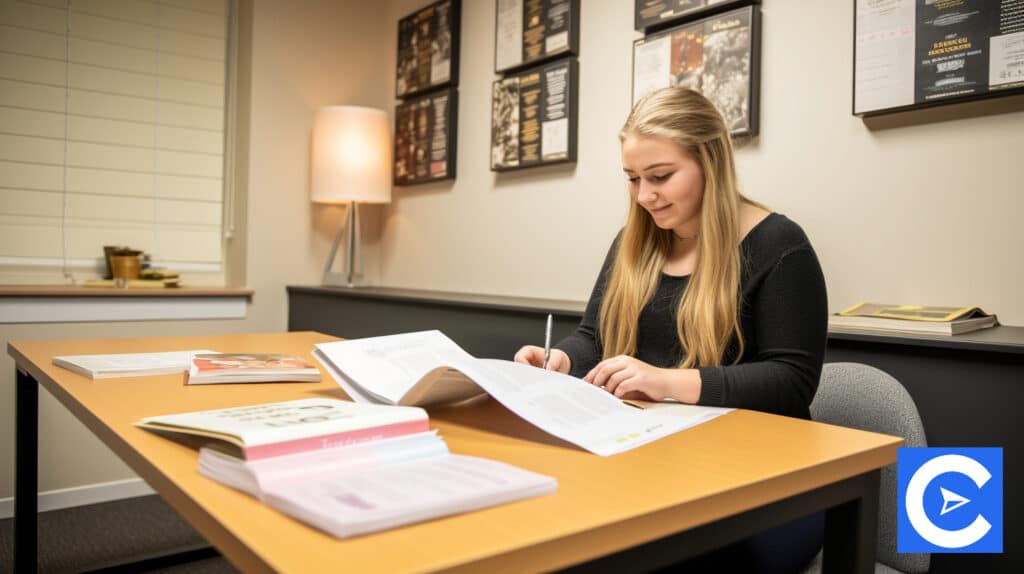 Various roles fall under the Nursing Administration umbrella, and each of them comes with different tasks and different levels of responsibility.
We will look at the types of Nurse Administrators and their roles in healthcare settings.
Here are the main Administrative Nurse jobs further highlighted:
Nurse Shift Supervisor, Charge Nurse, And Nurse Shift Leader
All the nurses who act as the direct supervisors or managers of the nursing staff in a unit go by the above titles of Charge Nurse, Nurse Shift Supervisor, and Nurse Shift Leader.
Their responsibilities are:
Creating work schedules
Dealing with staffing matters such as call-offs (which occur when nurses are required to go home because of decreased patient load)
Make sure all the policies are followed
Overseeing patient discharges and admissions
Training of new staff
Treatment plans reviewing
As you check out the above responsibilities, note that these kinds of nurses hardly give direct patient care, but there are instances where they might have to be involved during an emergency.
Most Charge Nurses work at hospitals, nursing facilities, and other healthcare facilities that employ nursing units.
Nurse Manager
There are certified Nurse Managers across various healthcare settings.
A Nurse Manager has several duties like the Charge Nurse, but they have additional roles.
Besides supervision and staffing, the Nurse Managers will be responsible for staff evaluations, hiring, and more personnel responsibilities.
Besides, Nurse Managers are not just at the helm during their shifts like Nurse Charges are, but they are always responsible for their units.
They have the following roles:
Ensuring the improvement of patient care quality
Staff training
Addressing patient complaints and concerns
Budgeting and ordering supplies
Scheduling and management of leave requests
Crisis responses
Working closely with a team working on complicated patient cases
Hardly do Nurse Managers offer direct patient care.
But, they might interact with patients, especially in cases where there are complaints and concerns.
Director of Nursing
The Director of Nursing is a leadership nurse administrating position that oversees various nursing units.
This role requires you to be accountable for the care offered by the nursing staff that works under you.
The roles of this position are as follows:
Staff needs assessments
The creation of job descriptions
Department budget planning
Dealing with staffing issues such as terminations
Quality-control and assurance program implementation
Creating department policies
Participating in the frequent facility leaders' meetings
Generally, from the above roles, we see that the Director of Nursing is actively involved in implementing changes to ensure quality patient care and safety.
In most healthcare facilities, the Director of Nursing could also serve as the face of the nursing department and provide communication to other facility leaders, families of patients, patients, and even the public.
Chief Nursing Officer
The Chief Nursing Officer usually takes on the executive role in most healthcare organizations.
Most of them will use their nursing knowledge to ensure that operations within the healthcare facility they work in are efficient and meet the expected quality of patient care, budgetary allocations, and other critical concerns.
Chief Nursing Officers will often meet with other facility leaders to offer a nursing perspective on any proposed changes.
This ensures that any changes proposed and implemented are exactly in line with the nursing best practices.
This type of Nursing Administrator handles the following administrative nursing roles:
New patient programs management
Profit margins improvement
Creating new policies while working closely with other healthcare executives
Conducting quality assessments
Serving as a liaison between other healthcare facility leaders and departments
As per the above roles, it is evident that there is no direct patient care.
The truth is that the Chief Nursing Officer will spend a good chunk of their time not in inpatient care units but office settings.
Still, they are always informed of the goings-on within all the units in their organization.
The Nurse Administrator's Salary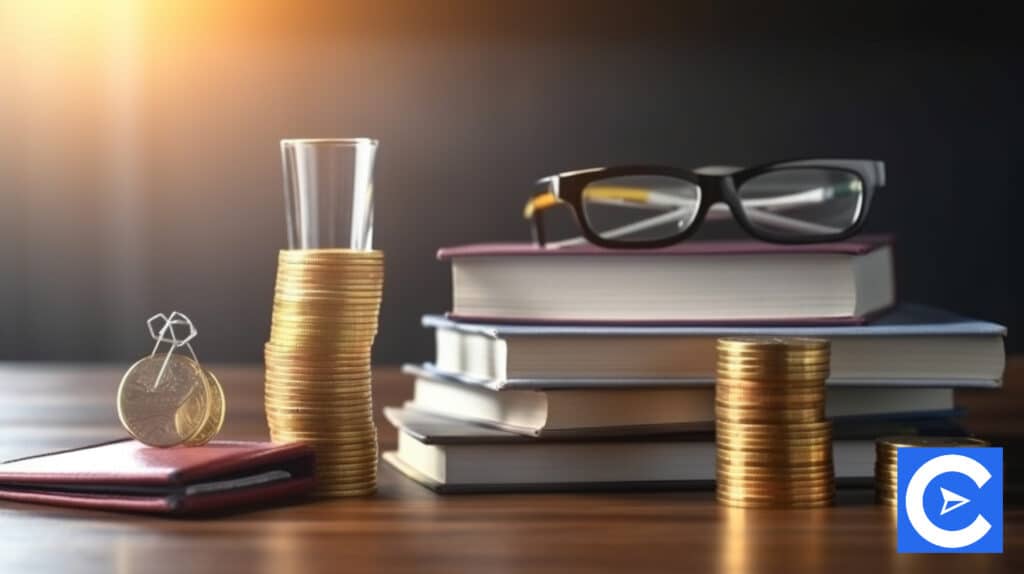 According to the U.S. Bureau of Labor Statistics, the Nurse Administrator is an executive employee, and they can earn more than $120,000 annually.
The same BLS states that the Nurse Administrator's senior salary is around $81,000.
The Nurse Administrators who work for the government earn a median salary of $112,000, followed closely by hospital nurse leaders who earn around $110,000.
Those Nurse Administrators working at outpatient care centers earn a median salary of $95000, while the ones in physicians' offices get $92000.
The ones working in nursing and residential care establishments earn a median salary of $97000.
With the increasing demand for Registered Nurses over decades, it is evident that the need for these Nurse Administrators in all healthcare facilities countrywide will not wane soon.
The Top Paying States For Nurse Administrators
Some states pay the Nurse Administrators the highest average salaries and the highest number of medical and health services managers.
These key states are as follows:
District of Columbia -$150,040
New York -$147,000
Hawaii – $133,320
California – $ 133,040
Massachusetts- $132,960
Top Paying Industries For Nurse Administrators
Some industries pay the highest salary for a Nurse Administrator job, and they are as follows:
Pharmaceutical and medicine manufacturing – $204,300
Scientific research and development services- $169,240
Wholesale electronic markets and agents and brokers- $162,880
Navigational, Measuring, Electromedical, and Control Instruments Manufacturing- $159,910
Chemical manufacturing -$155,180
Conclusion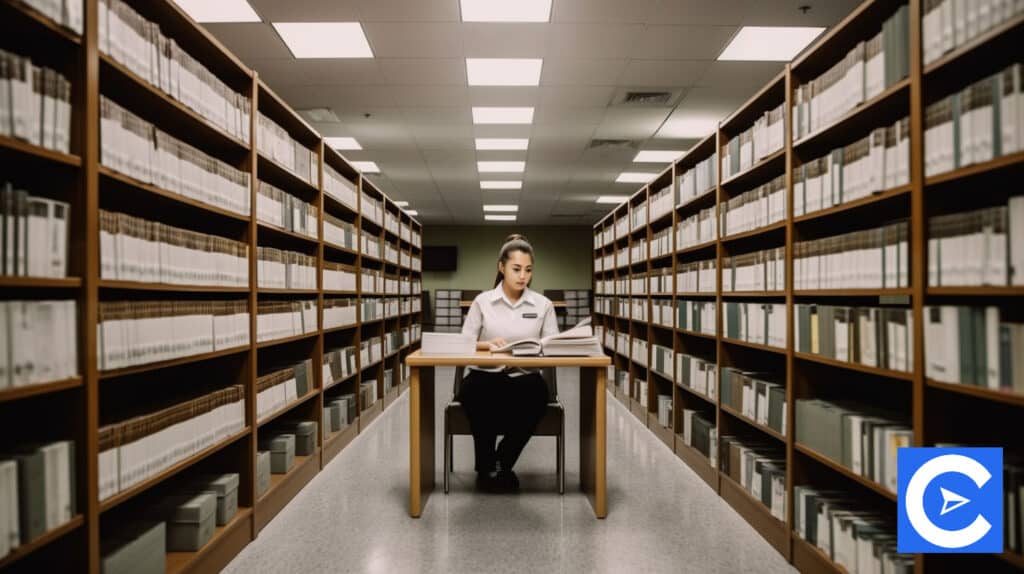 Nurse Administrators remain one of the most relevant nursing careers in the healthcare industry.
We have looked at becoming a Nurse Administrator and the nursing programs that an RN must undergo because healthcare administration requires someone already part of that industry and will apply a nurse perspective in most roles they will undertake to achieve quality patient care.
We have also looked at how leadership roles require more than just professional training.
A Nurse Administrator role requires other additional soft skills for the professional to thrive in the field.
With the demand for Nurse Administrators increasing, there is no doubt that the job outlook for this career is bright and worth pursuing.
FAQs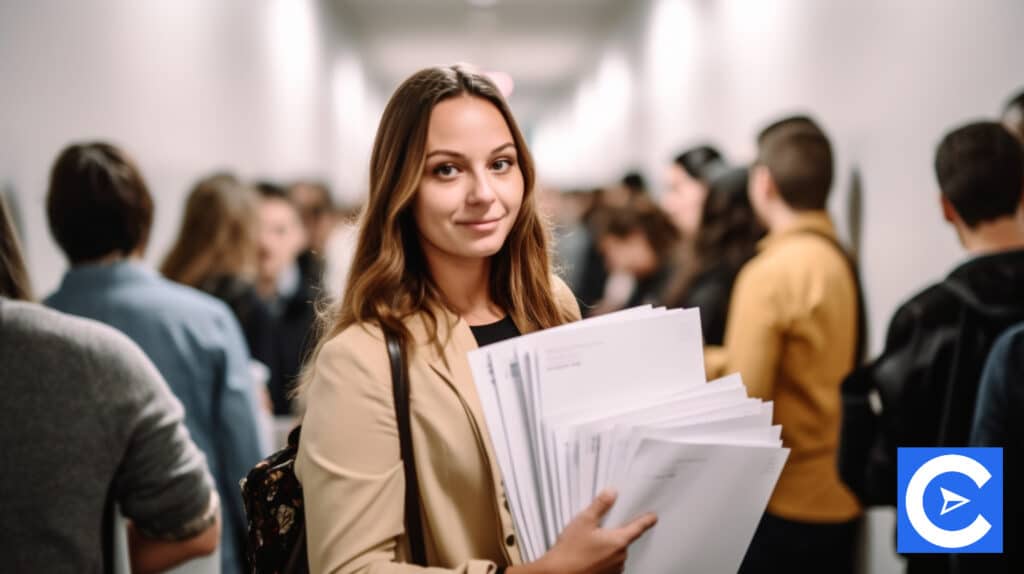 How do I get a Nursing Home Administrator license?
First, possess a bachelor of science in nursing degree from an accredited learning institution and must have majored in health care administration or an equivalent major. You might need to undertake a course in Nursing Home Administration and attain a passing score in the Nursing Home Administrator Licensing Exam.  
How long does it take to become a Nurse Administrator?
The BSN programs take four years to complete. Some employers favor Nurse Administrators with an MSN, which will add about 3 years to the education period. You must put in around two years of clinical work as an RN. This means it takes 8 years to become a Nurse Administrator. 
How much does a Nurse Administrator make?
The average  Nurse Administrator salary in the U.S. is $96,228, but the salary range ranks between $86,997 and $106,660. This salary will depend on certifications attained, acquired skills, and the number of years worked as a Registered Nurse. 
What does a Nurse Administrator do?
Being an integral part of the executive team, they oversee nursing staff and handle personnel matters.  They are involved in policy development, budget plans, and crucial departmental decisions, and they mainly set the tone for the operations within a healthcare facility. 
What is a Nurse Administrator?
This is a professional who is part of the management team in a healthcare setting.  You will find a Nurse Administrator working in a hospital, nursing homes, rehabilitation centers, large clinics, and even government health offices.  Their main responsibility is the management of nurse teams. 
What is Nursing Administration?
The Nursing Administration definition states that this is a leadership role in a healthcare setting that involves the strategic management of nursing staff, patients, and facilities through implementing policies created by the hospital nursing management in collaboration with the Nurse Administrator.
Can a Healthcare Administrator become a Nurse?
Students who want to consider the two careers of nursing and healthcare administration can explore and experience the best of both careers.  According to the American nurses credentialing center (ANCC), students will require the right experience, nursing administration degree requirements such as a bachelor's degree, and credentials.
How can I change my career to Nursing Administration after obtaining my RN License? 
You can streamline your path to the Nursing Administration career via  RN to MSN bridge programs. This is better than spending four years in a BSN program and another  3 years in an MSN program. Some programs focus on Nursing Administration and are known as Nurse Executive Programs. 
References