Welcome to this guide on Student Nurse Jobs.
If you're in the school of nursing, nurse residency, or CNA, reading this article to the end will help you gain valuable knowledge on how to find summer employment or internship.
Nurse Code has outlined the following in this article:
Best Jobs for Nursing Students
Potential Financial Benefits
Knowledge to be Gained
Without further delay, let's jump right in!
Introduction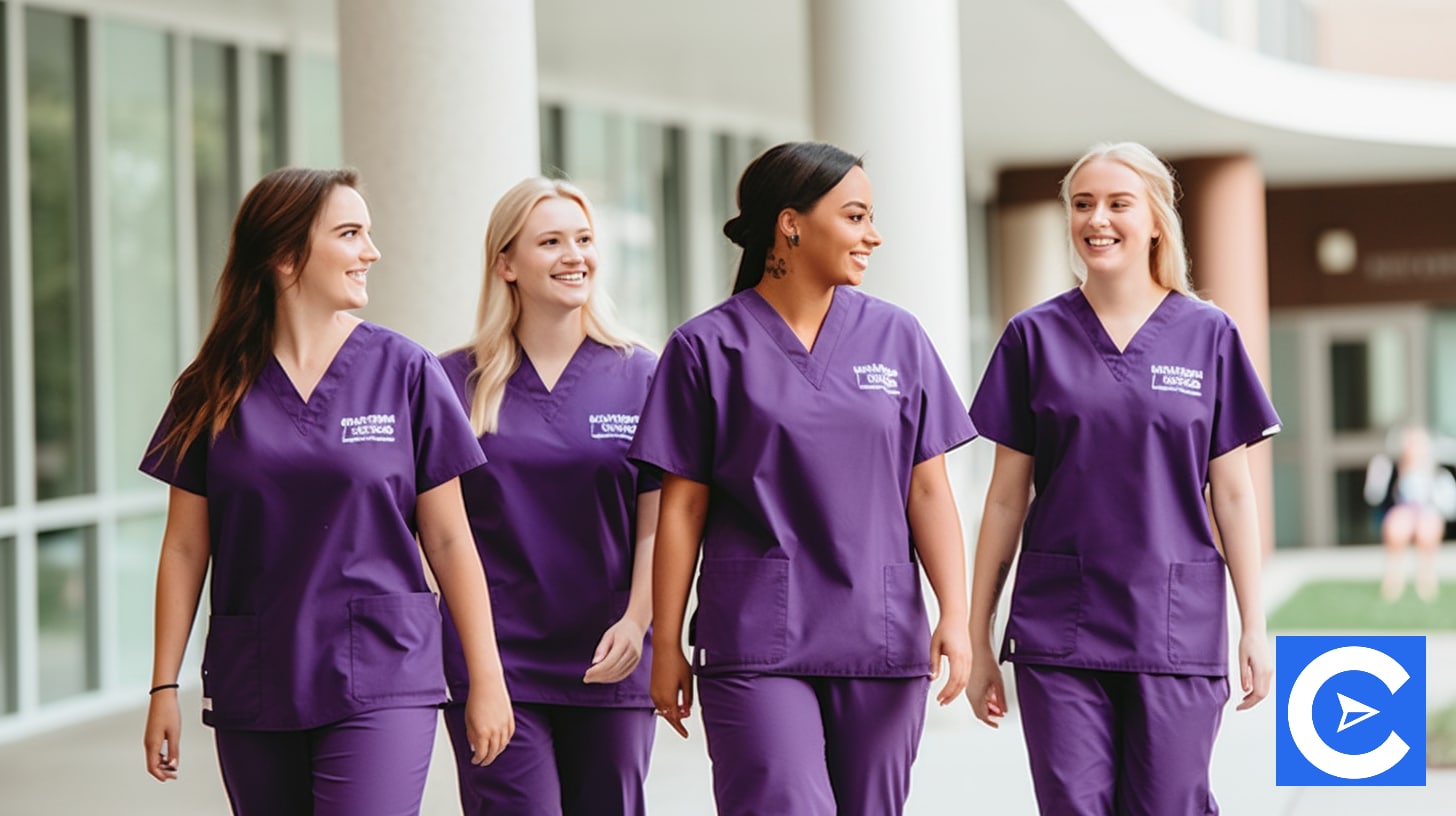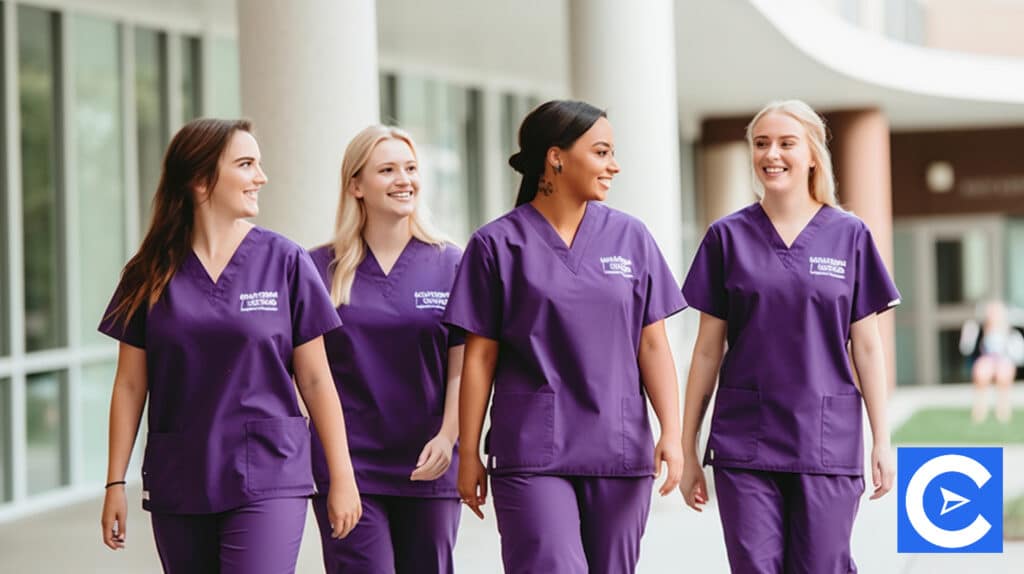 Obtaining a nursing position is an intimidating task for any student.
When you're fresh out of college and looking for a job, it can be challenging to convince an employer that you've got what it takes, especially if you're up against individuals with prior clinical experience and an in-depth appreciation of the fundamentals of clinical rotations.
Work experience and competency in nursing, on the other hand, do not have to wait until you've walked across the threshold on graduation day.
Focus your attention on Student Nursing employment if you want to obtain some practical experience or make some money while you're in school.
This will give you direct experience in the healthcare field, but it may also give you an advantage when applying for your first entry-level job.
Best Jobs for Nursing Students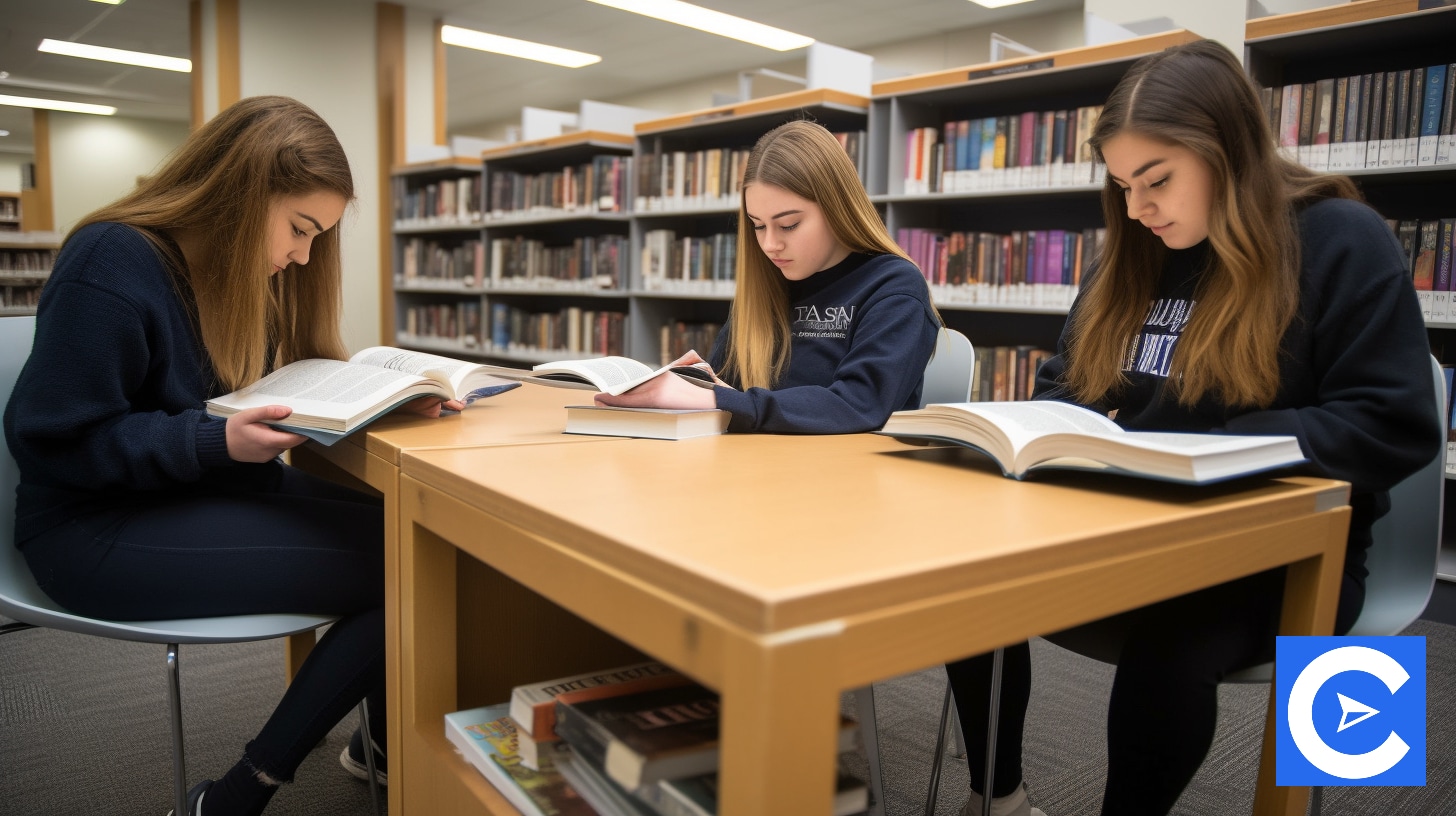 Finding a suitable job as a Student Nurse and determining if you can work while attending nursing school might be challenging if you don't know where to look, especially if you're new to the healthcare sector.
There are many nursing positions available on the market that Nursing Students can fill.
Non-Clinical Student Nurse Jobs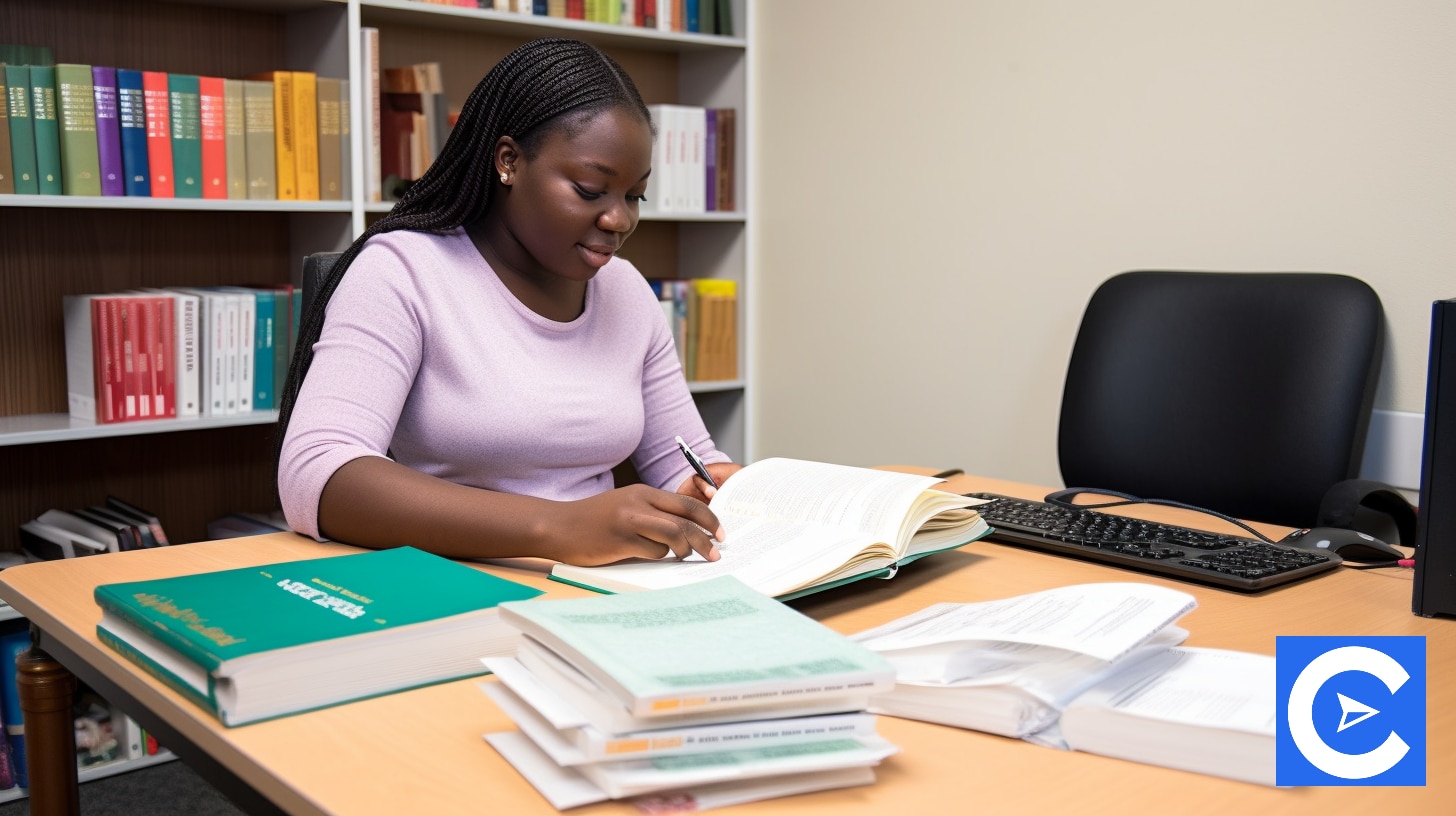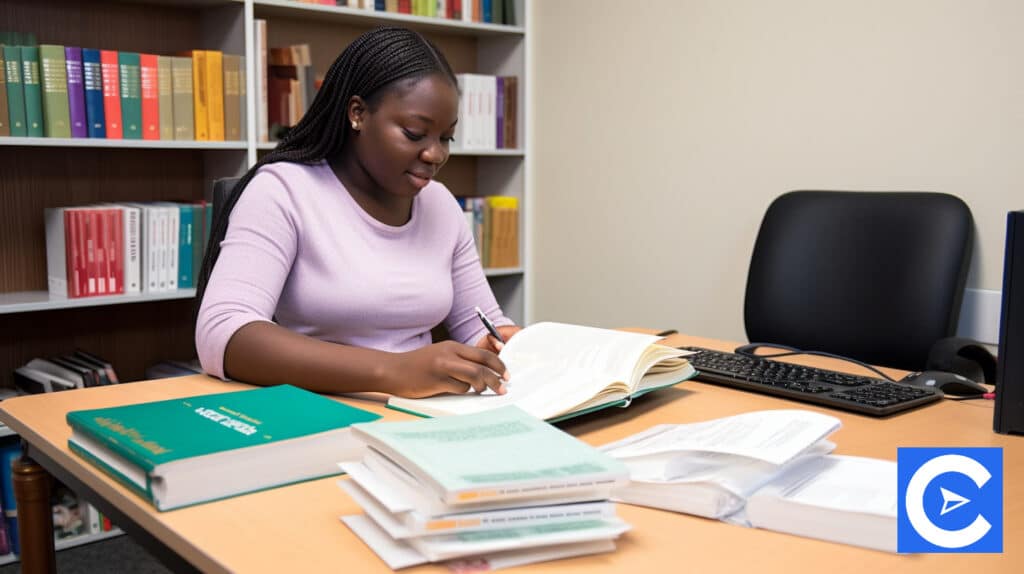 Summer Camp Nurse Assistant
This is one of the top Student Nurse Jobs for students looking to make the most of their summer vacation.
As a Summer Camp Nurse Assistant, you'll get to enjoy the camaraderie and friendliness of campers during the dog days of summer.
As the assistant, you'll be the Camp Nurse's right-hand man.
This is an excellent option for Nursing Students who aspire to earn a specialty in pediatric patients in the future.
As a Summer Camp Nurse Assistant, you will work directly under the supervision of a Camp Nurse.
Your typical day job in this position involves distributing daily medications to campers or dressing wounds.
Depending on the camp setting, you may also participate in public health and health education-related activities with campers and staff.
Personal Care Aide
The nursing profession majorly revolves around full-time caregiving and compassion.
Before you earn that nursing certificate, there are ways you can sharpen up your caregiving skills as a Personal Care Aide while earning an income that is currently estimated to be $12.28 per hour.
The primary duties of a Personal Care Aide given to the student nurse include:
Supporting patients with medical conditions that impact their daily lives, such as cognitive impairment or chronic injury
You'll provide companionship and emotional support and support your clients with daily tasks like shopping, preparing meals, or paying bills.
Direct Patient Care Aides work in medical facilities most of the time, but they can also visit and care for patients in their homes.
Working with patients will offer you a significant amount of face-to-face time in this profession.
Your emotional intelligence will improve as a result of the clinical experience, as will your capacity to communicate with patients in pain or cognitively handicapped.
Most Personal Care Aide employers have not set a specific educational requirement.
However, before you can commence working, the recruiter will offer you some on-the-job training.
You may need some experience or training with first aid and CPR.
Clinical Student Nurse Jobs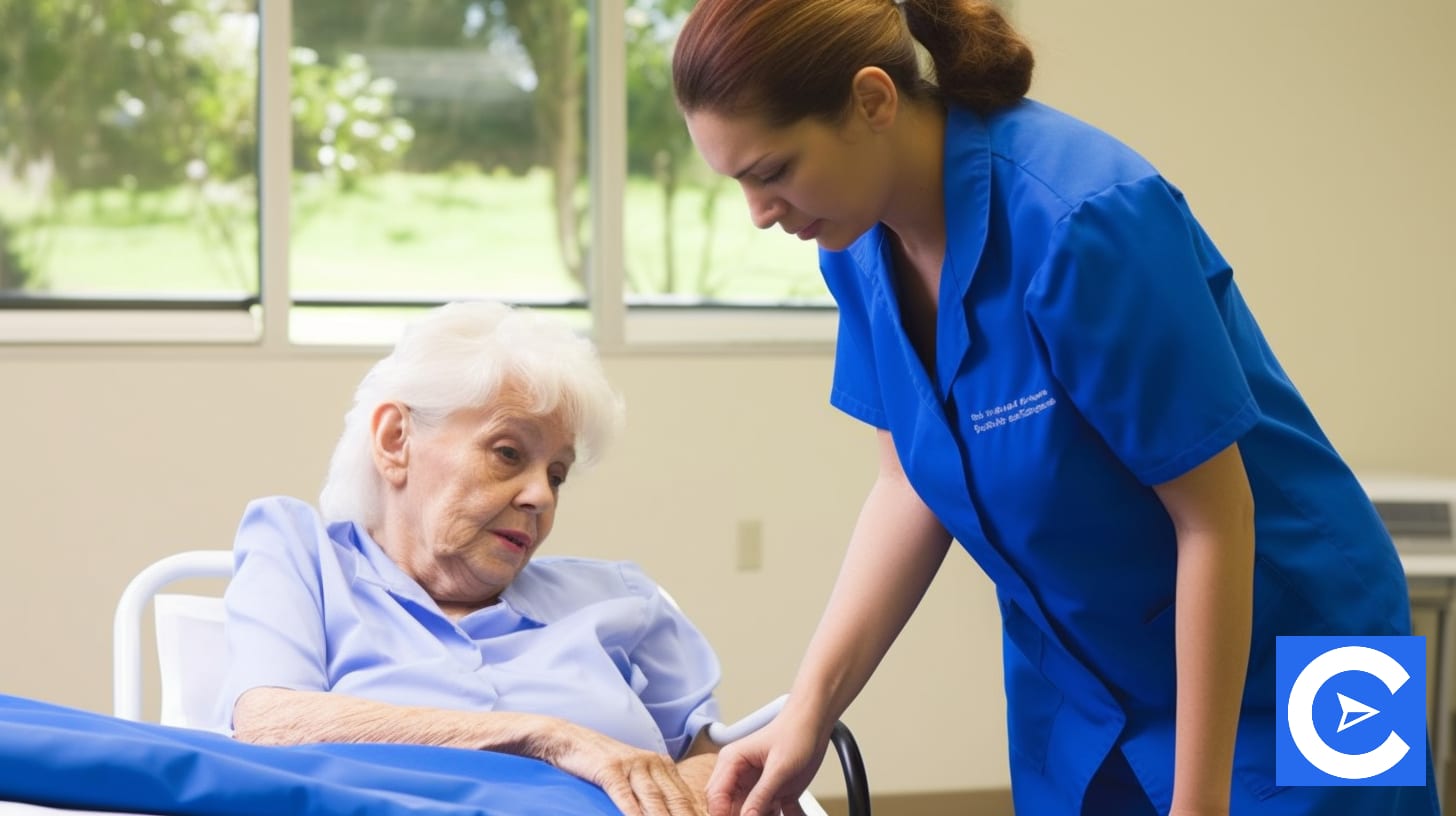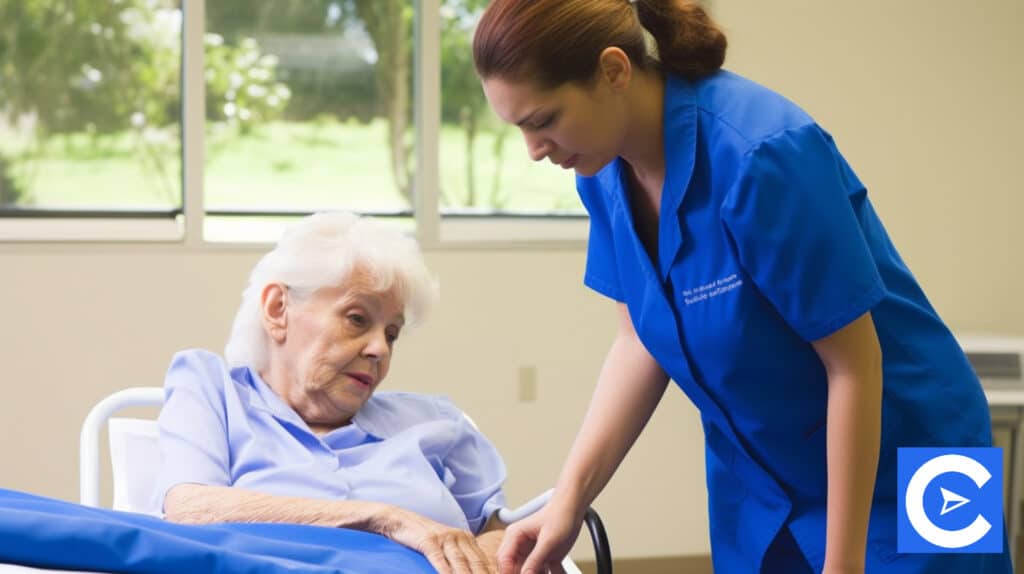 Orderly
Do you want to learn about the day-to-day working behind the scenes while pursuing a nursing program?
Then an Orderly job would be your chance to learn more about the health system's operations.
This is an attendant who helps Medical Professionals in a healthcare facility.
They are estimated to earn a national average salary of $13.16 per hour.
The primary duties include:
Answering call signals from various departments
Sanitizing hospital rooms after each use
Escorting patients around the different areas in the hospital, such as an X-ray or operating room
They can also be tasked with taking care of the equipment in a hospital by sanitizing it and making sure each instrument or machine is working correctly before a physician or other medical professional uses it.
Environmental Services Tech
As a Nursing Student, you know that one of the most crucial aspects of hospital care revolves around meticulous cleanliness and sanitation.
As you approach the summer, consider getting your foot in the door of the healthcare industry by working as an Environmental Services Tech.
They are also called Sanitation Technicians and recoup a national average salary of $14.08 per hour.
The primary duties of a Student Nurse Tech working as a Sanitation Technician include:
Overseeing the cleanliness of a healthcare facility and ensuring that all areas are sanitized and ready for use
Cleaning laboratories after technicians complete testing
Sanitizing mattresses and beds
Disposing of potentially hazardous materials, like medical waste
Cleaning the public areas, such as the hallways, lobbies, and waiting rooms
Generally, you are in charge of protecting vulnerable patients through sanitization practices in the hospitals to prevent the spread of disease and infection.
Phlebotomist
Working as a Phlebotomist is suitable for Nursing Students who want to put any squeamishness around needles to rest.
Typical responsibilities of Phlebotomists include:
Drawing blood for tests and transfusions
Discussing the process with patients
Labeling blood samples
Maintaining patient information in the database
Keep everything sterile
Phlebotomists work in hospitals, blood banks, and blood drives, among other places.
Although working as a Phlebotomist can provide valuable nursing experience, some organizations need certification or non-degree program training.
Dietary Aide
A Dietary Aide job position may appeal to you as a Nursing Student due to the variety of work settings you get the chance to work in.
Dietary Aides could work anywhere from a hospital to an assisted or senior living facility, outpatient care, or the local health departments.
Their national average salary is $11.33 per hour.
Their primary duties include:
Preparing food in hospitals, senior care centers, and other healthcare facilities
Adhering to the patient's dietary restrictions
Maintaining and ensuring order and cleanliness are expected in the kitchen and dining areas
Feeding patients when they need assistance
Your tasks may also include educating patients on improving and preserving their nutrition
You usually don't require any education beyond a high school diploma to qualify for a Dietary Aide Student Nurse Tech position.
In most cases, you will receive on-the-job training.
Monitor Technician
Are you a Nursing Student who is aspiring to specialize in cardiac care? Or do you desire to work in intensive care?
You can taste the specialty by working on summer holidays as a Monitor Technician.
This position attracts a sign-on bonus of $16.70 per hour.
A Monitor Technician's primary duties include:
Pay attention to heart rate monitors attached to patients in the intensive care unit
Overseeing the heart rate monitors in an ICU to identify irregularities in patients' heartbeats
Keeping track of any unusual patterns they notice
Notifying a nurse or physician when they find an unusual heart rate
As Monitor Technicians primarily work with cardiac patients, this can be an ideal summer job for Nursing Students who might want to specialize in cardiology.
Occupational Therapy Aide
Your chance to work in the Occupational Therapy area as a Student Nurse can be illuminating.
The primary duties of Occupational Therapy Aides include:
Transporting patients
Preparing and cleaning treatment areas
Assembling equipment needed for therapy
They fill out insurance forms on behalf of patients
Schedule patient appointments
Monitor inventory levels for purposes of restocking
An Occupational Therapy iAde position grants you great exposure to the more administrative side of healthcare.
When employing Occupational Therapy Assistants, healthcare organizations search for someone with a high school diploma or similar.
The majority of employers provide on-the-job training to their new hires.
Your experience as a Nursing Student will come in handy in this employment. When applying, make sure you're CPR trained.
Psychiatric Aide
A Psychiatric Aide position is the perfect Student Nurse job for those interested in mental health.
And, because nurses are so critical in addressing the mental health issue, every aspiring nurse could benefit significantly from gaining some psychiatric hospital experience.
The primary duties of Psychiatric Aides include:
To keep an eye on patients in a mental health facility
Helping patients in mental facilities to bathe, dress, and eat
They are also responsible for cleaning the facility
It is their duty to assist in group activities
In the event of physical violence, they will be responsible for transporting and restraining patients
If you are interested in joining team members of Psychiatric Aides, first ensure you have a high school diploma or equivalent.
Most facilities will offer you a substantial period of on-the-job training before you begin.
Pharmacy Technician
As a Student Nurse Pharmacy Technician, you will earn a national average salary of $15.45 per hour.
Here your primary duties as a Pharmacy Technician will include:
Distribution of medication to patients who visit the pharmacy to fill their prescriptions
Pharmacy Technicians can monitor the pharmacy area to ensure it remains sanitized
Mixing compounds and solutions for medications that need preparation
Listening and answering any questions that patients have about their medications
As a Pharmacy Technician, you also are tasked with overseeing lower-level staff members while measuring and packaging medications.
Nursing Assistant
Did you know that you can get first-hand experience in the nursing profession by working as a Nursing Assistant or Clinical Nurse extern?
This profession is dominated by Student Nurse externs who earn a sign-on bonus of $15.92 per hour.
Your primary duties as a Nursing Assistant will involve:
Helping patients with limited mobility in their own homes or a medical facility
Helping patients with daily activities like showering, eating, and exercising. Checking patients' vital signs to ensure they're stable
Keeping track of any changes in the medical charts of a patient
Your job will involve working closely with a Registered Nurse (RN) who supervises and guides you through your job duties.
Conclusion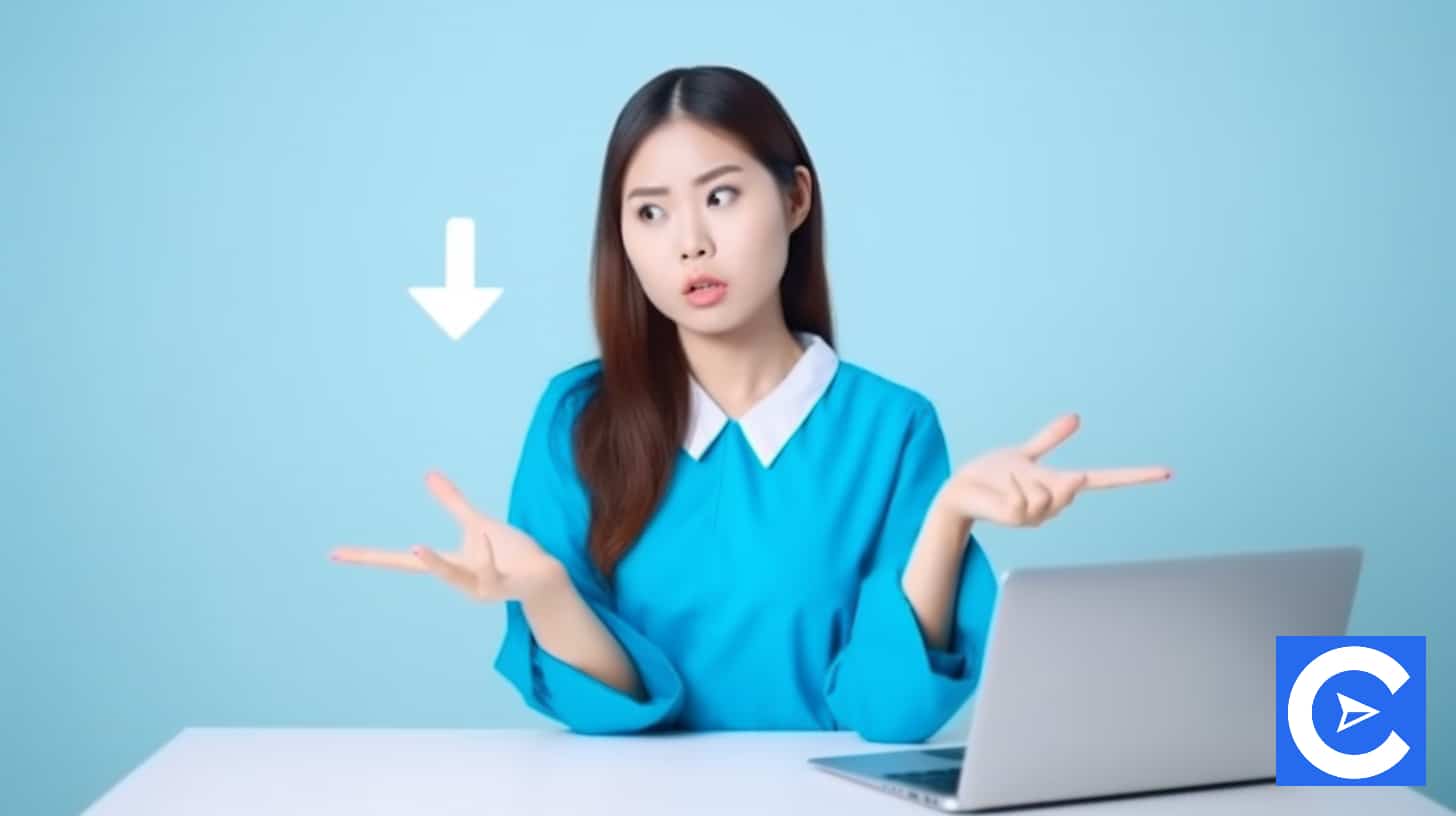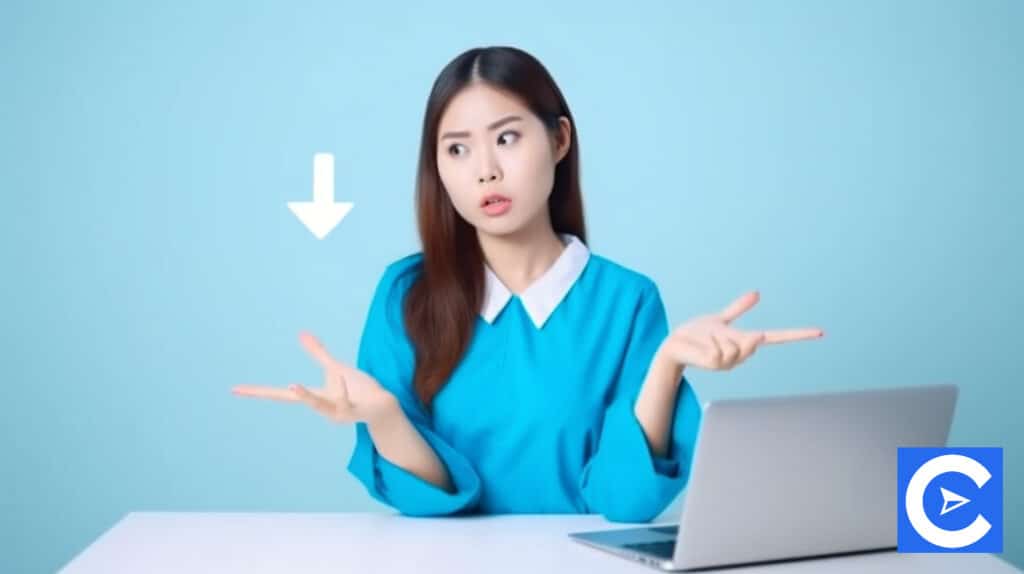 In summer pre-nursing jobs, the Nursing Students' extern program has a lot of alternatives.
Getting significant industry experience and networking with professionals in the sector are two advantages of looking for summer jobs.
This will improve your work opportunities after you graduate. Student Nurse gigs give you the clinical experience you need to build your career and gain confidence in the healthcare field.
Other than the clinical experience of working as a Student Nurse, PRN hospital jobs for Nursing Students offer additional benefits.
They include 401k, dental, PTO medical, flex spending, life insurance, disability insurance, tuition reimbursement, student loan repayment, and an employee discount program.
FAQs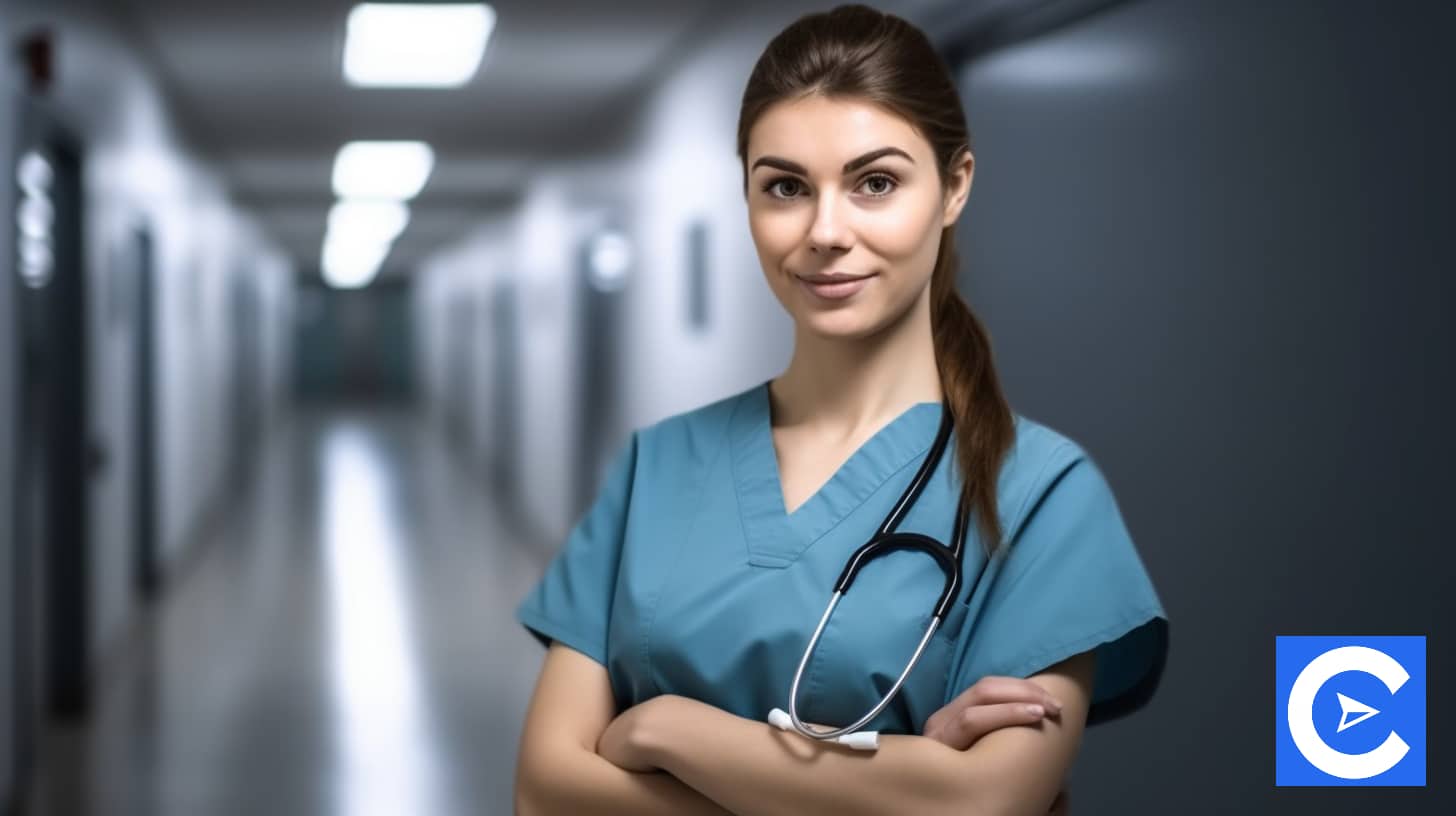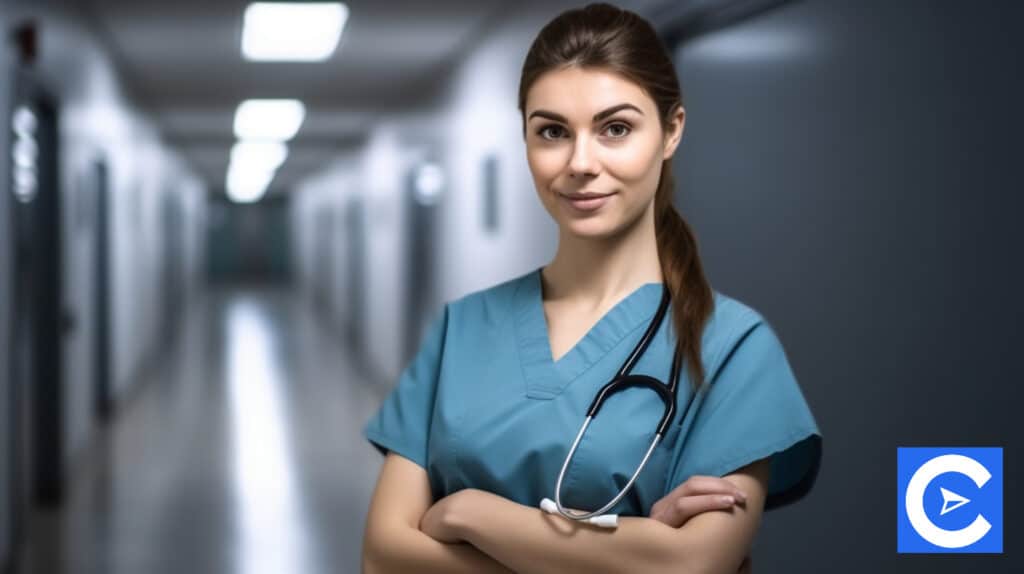 Where do I find Jobs as a Student Nurse?
Nursing staff work at hospitals, senior care homes, home health agencies, emergency departments, and other medical facilities; hence, most career opportunities are in the healthcare industry. As a Student Nurse PRN, you can also secure a position as a nursing care provider to offer acute care.
What Type of Jobs Can You Get as a Student Nurse?
Offering various services as a Nursing Student might help you earn money and develop experience. This includes giving and receiving verbal reports, preparing and dispensing medication, properly documenting treatment, offering emotional support and patient education, and providing culturally competent care that respects each patient's unique values. As needed, administer CPR.
What Jobs are Good for Nursing Students?
Typical jobs that could start your nursing career while in Nursing School include working as a Nurse Assistant, Medical Assistant, Hospital Transporter, Phlebotomist, Working Retail, or a Waiter or Waitress. Other ways include working per diem shifts, tutoring Nursing Students, and giving flu vaccination. Check out part-time job postings.
What Summer Jobs for Nursing Students are Recommended?
You can search for job alerts and choose one of the famous summer jobs for Nursing Students while in school as you pursue an LPN course. Students get paid to work as Dietary Aides, Nursing Assistants, Direct Care Aides, Transporters, Caregivers, or Orderlies.
Are there Flexible Jobs to have while in Nursing School?
Working part-time as a Student Nurse extern is conceivable, and some students choose to work in nursing homes or as Healthcare Aides. However, as you progress as a Student Nurse, you experience an increased demand for your time, and balancing part-time Nursing Student Jobs with studies can be tricky.
Which is the Best Shift to Work While in Nursing School?
As you check out jobs for Pre-Nursing Students, remember that the best shift to work while in Nursing School is the weekend shifts. Also, if you can handle working nights comfortably and conveniently, the night shift is a great alternative for Nursing Students' part-time jobs.
Do You Get Paid as a Student Nurse?
Even though you are a student, you need to meet some financial obligations, and securing a job that pays is important. There are abundant options available in the market. You can choose to work either part-time or on a flexible schedule as a Healthcare Assistant, Phlebotomist, Orderly, or Caregiver.
References