Hello reader, and welcome to this informative read on CNA Week!
By the time you are done reading this article, you will understand what CNA Week is all about, a bit of history about this important week and why it exists in the first place.
In this article, we will cover the following:
What Is CNA Week?
History Of The CNA Week
CNA Week Dates
How CNA Week Is Celebrated
Recognition And Appreciation Of Certified Nursing Assistants
History Of The CNA Week
Ready to find out more about CNA week? Let's dig in.
What Is CNA Week?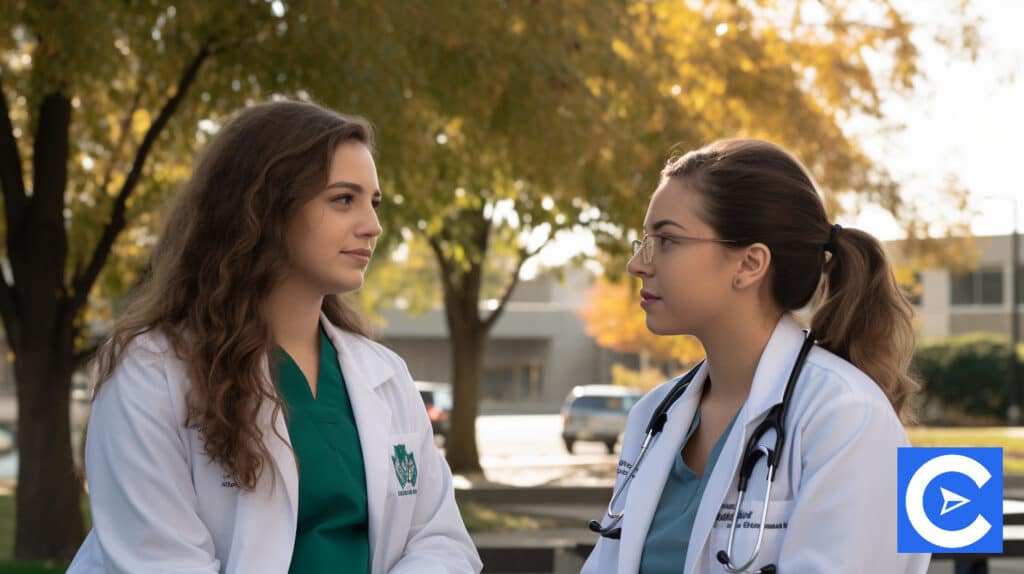 Nursing assistants have redefined patient care thanks to their wide range of skills and wisdom to offer top-notch care to patients who require it.
The national CNA week is an annual event that honors the nursing assistants' important work in all the facilities that offer the various types of patient care.
With more than 2.5 million nursing assistants helping the elderly, chronologically challenged, and frail patients living in nursing homes, their own homes, and those living in other long-term care settings, the value of these professionals is unquestionable.
The CNAs offer about 80 to 90 percent of the required direct care to patients in long-term care facilities.
In honor of these gallant healthcare professionals, the CNA week came about.
The care of the elderly and disabled citizens has become more appreciated.
The workers who offer this much-needed hands-on care are recognized and valued all year long, but a week every year is set aside to give special recognition to this special group of nursing professionals.
Therefore, the National Nursing Assistant's week has become a time dedicated to informing the public about the importance of these professionals and their great service to patients.
Meanwhile, the appreciation and demand for CNAs continue to grow.
According to the Bureau of Labor Statistics, the nursing assistants' market is expected to keep growing at great rates thanks to an increased number of the aging population who require CNAs as primary caregivers.
Remember that CNAs not only offer basic care to their patients in different healthcare settings, but they as they also interact daily with their patients.
They become the eyes and ears of other medical professionals such as Nurses, LPNs, the Physicians.
History Of The CNA Week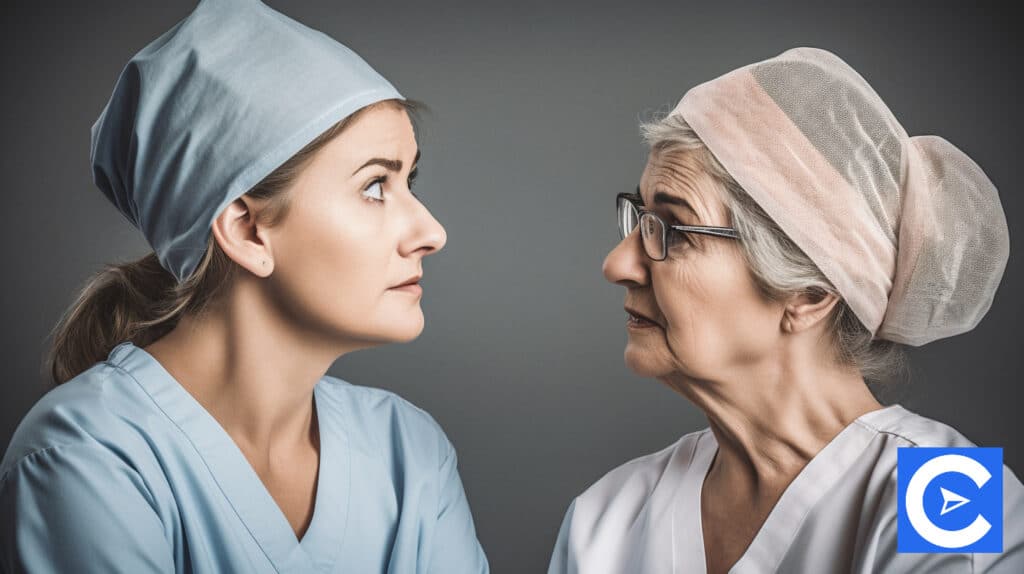 CNA week has a rich history that dates back to World War I.
The CNA professional field began officially during World War I.
In 1914, a great need for direct care and treatment services for wounded soldiers arose.
Thanks to the great amount of direct patient care required, the American Red Cross started the nurse aide volunteer services.
This led to the first CNAs working alongside the army nurses and helping treat soldiers.
This helped fill the open nurse assistant dockets in facilities, the reserves, army bases, civilian hospitals, and many healthcare facilities throughout the country.
During this era, the CNAs became widely recognized and received a lot of praise from the public for their diligence as caregivers.
For the next 60 years that followed, the CNAs were then repeatedly called upon to serve, and every time, they showed great diligence in their caregiving profession.
Soon, the public became very aware of the important job that the CNAs carry out, which led to the birth of the CNA week.
This was back in 1977, and since then, CNAs have always had this national day dedicated to appreciating them, followed by week-long celebrations and recognition of their great work.
CNA Week Dates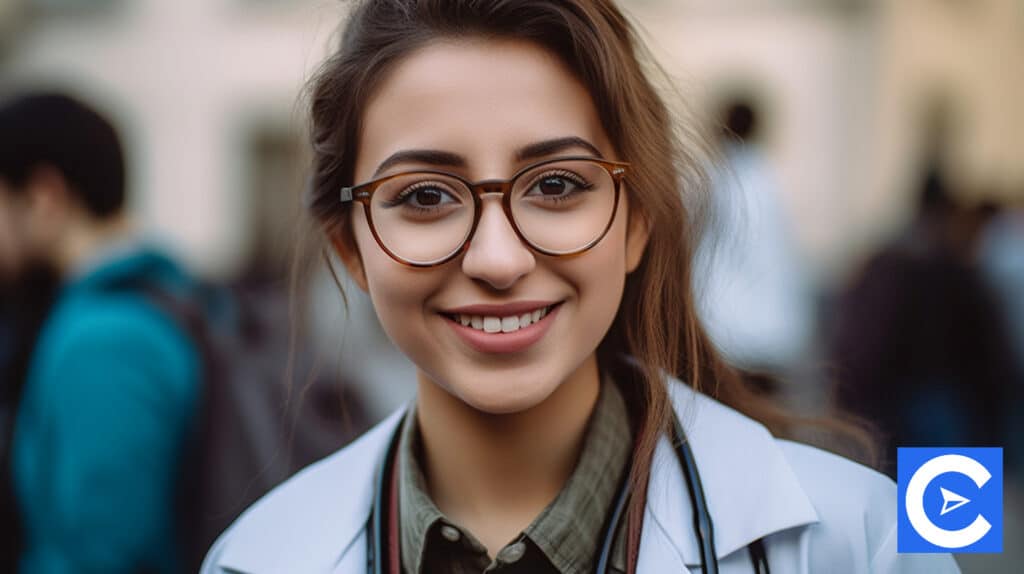 The CNA week happens annually in June.
It always starts on the Thursday of the second full week and lasts for 7 days.
Last year(2021), the CNA week happened from June 17th to June 23rd.
The CNA week for the coming years will occur as follows:
2022 ( June 16th to 22nd)
2023 ( June 15th to 21st)
During this important week, the public gets the opportunity to recognize the critical role that CNAs play within all health care facilities and how they offer patients the opportunity to experience an improved quality of life.
CNAs offer these important services related to direct patient care every day.
They perform tasks such as daily cleaning and assisting with basic tasks.
This is not only essential to help keep the patients comfortable, but it also helps patients, especially the vulnerable ones stay safe from harm or infection.
However, these nursing assistants are not always accorded the respect and appreciation that they truly deserve despite this important work.
This is one of the major reasons the CNA week was founded to let these professionals know how valued they are, motivate them to keep offering their best and encourage them to take more pride in their work.
How CNA Week Is Celebrated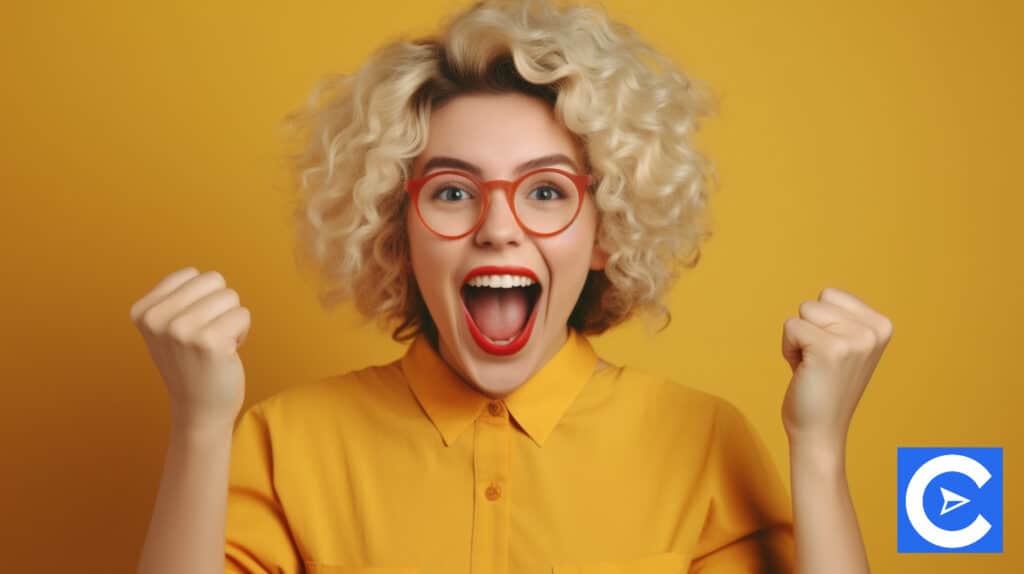 The annual National Nursing Assistant Week comes up in June every year.
Nursing Assistants' vital supporting role in quality healthcare delivery will be recognized.
The week will create opportunities to showcase the amazing things that Certified Nursing Assistants do for their patients and the community.
This week serves to give special recognition to the nursing assistants who have served well in caregiving.
Those nursing assistants in hospitals, nursing homes, and private homes will be recognized for their tasks for the elderly, rehabilitation patients who can't care for themselves, the chronically ill, and other special needs patients.
This week recognizes how invaluable these Certified Nursing Assistants are to their patients' lives. 
Certified Nursing Assistant week is a great way for the public to express their gratitude for CNAs' exemplary work.
The special week is an excellent opportunity to publicize this fact.
Recognition And Appreciation Of  Certified Nursing Assistants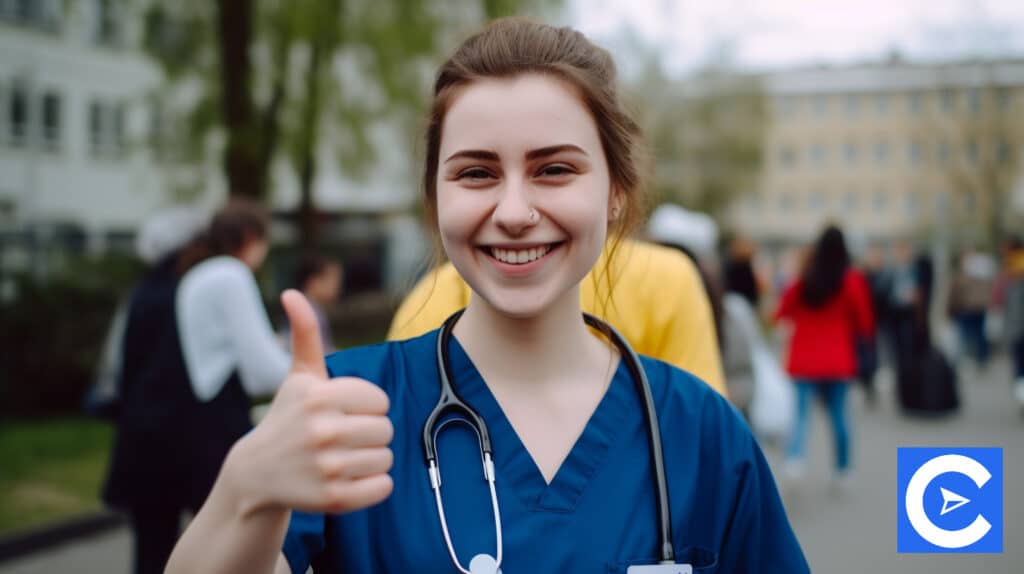 Many people will take time to honor these amazing caregivers during the CNA week.
It is quite a relief for the CNAs that more people have understood their importance in the health caregiving industry and the major role they play as care workers.
Most people resort to various important gestures to honor these esteemed caseworkers.
Patients, supervisors, co-workers, family members, employees, and random people have shown appreciation for CNAs in the following ways.
Daily Appreciation Of CNAs
Most people prefer showing respect to their CNAs every day.
They recognize how tough the job is and then go ahead to show daily appreciation, not just on CNA week alone.
They do this by, for example, always saying thank you after a service or simply saying thank you to them when they finish a caregiving session with a patient.
By doing that, these people set a great example and improve the perspective of others who interact with CNAs.
This results in CNAs feeling valued every single day.
Making CNA Week An Institution-Wide Event
Most employers show appreciation to their CNAs by making the CNA week a major facility event.
They include everyone within their healthcare facility in showing appreciation to their in-house CNAs.
Most employers will hang balloons with messages, give appreciation cards, share a cake, create posters, and give bonuses and social media posts, all in honor of the Certified Nursing Assistants working diligently within the facility.
This is also a great way of motivating the CNA staff and making them understand how their services are valued.
By showcasing the hard work that CNAs do in their facility advertisements, everyone within the facility, including the CNAs, will feel motivated to offer their best support.
The others who are not CNAs will recognize their hard work and show their appreciation.
Some employers even go as far as showing appreciation by organizing special lunch events, concerts in honor, offering holidays, etc.
Individual CNA Recognition
Individual CNAs can also be recognized as amazing professionals who are deeply dedicated to caregiving every day.
People usually take time to recognize the CNAs who live among them.
It could be a facility taking time to recognize the most hard-working CNAs in the health facility, family members recognizing one of their CNAs, or a community recognizing individual CNAs who have served the community diligently for years.
These CNAs are usually mentioned by name, and the gratitude is relayed to them.
They could receive awards, gifts, or just a mention of honor.
Gifting CNAs
Some communities will organize gifts for the CNAs.
Some people will give them thoughtful, personalized appreciation cards filled with encouraging words to show them how much they are appreciated.
Others will give them small gifts to show them appreciation.
Some popular gifts include gift cards, T-shirts with positive messages, handmade gifts, gift certificates, gift baskets, etc.
Gifting CNAs is a great way to show appreciation to them and let them know that all the good work they put in to make the lives of their patients comfortable is not in vain and that people notice the effort.
Volunteer Calls To Work Alongside CNAs
People have also appreciated CNAs by calling out volunteers to offer extra help that is required, especially in these pandemic times where CNAs have been working extra shifts to meet the great need for intense patient care.
Some facilities have considered relieving their CNAs and giving them time to rest by hiring extra aides to help with the basic tasks or calling out for volunteers, especially during CNA week.
Some health facilities even call for members of their communities to serve as aides to nurses and CNAs by giving them non-nursing tasks such as laundry delivery, stocking supplies, and so on.
From these volunteer exercises, many get to see first-hand how CNAs work and appreciate the hard work they put in.
Many have also found their life calling through such volunteer exercises.
So if you are an aspiring CNA, this could be a great opportunity to get some valuable experience.
Saying "Thank You" To CNAs
Most of the public has resorted to saying that simple thank you.
This is one of the easiest ways to honor CNAs during CNA week.
Medical facilities have aired their thank you messages through PA announcements or via a company-wide email.
Many have also walked up to CNAs and said thank you.
Showing CNAs that they are appreciated is something communities have realized and have loved doing, especially during CNA week.
Conclusion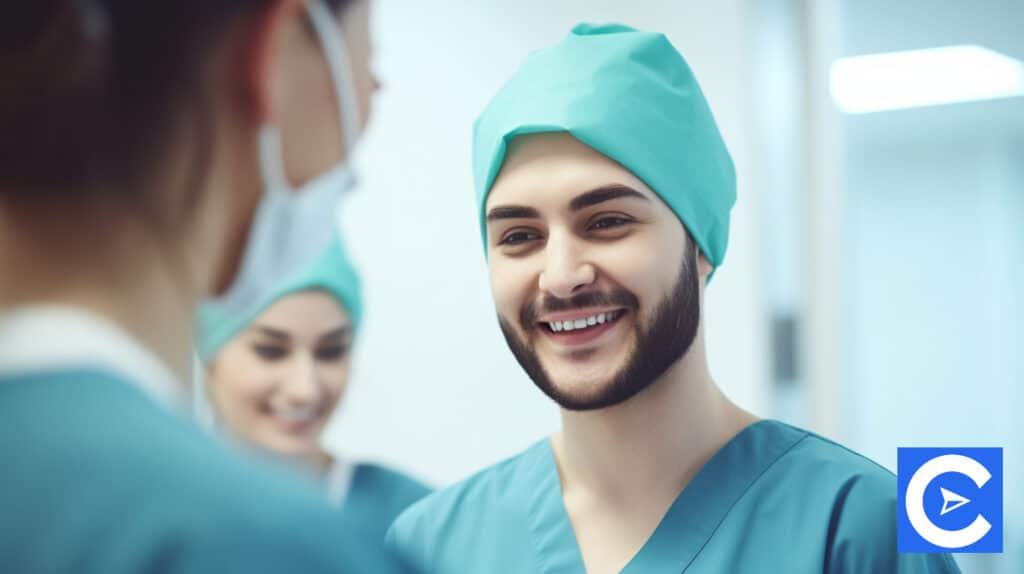 CNA week is a special week for Certified Nursing Assistants.
We have seen what CNA is, where the whole idea came from, and how communities in America appreciate their CNAs.
We have also seen that CNA appreciation doesn't just happen during CNA week, although that is the most rampant period.
Appreciation of CNAs can happen all year long, especially by those working closely with them.
A simple thank you and making working conditions bearable, and the job easier is one way to appreciate the great work that the Certified Nursing Assistants do.
FAQs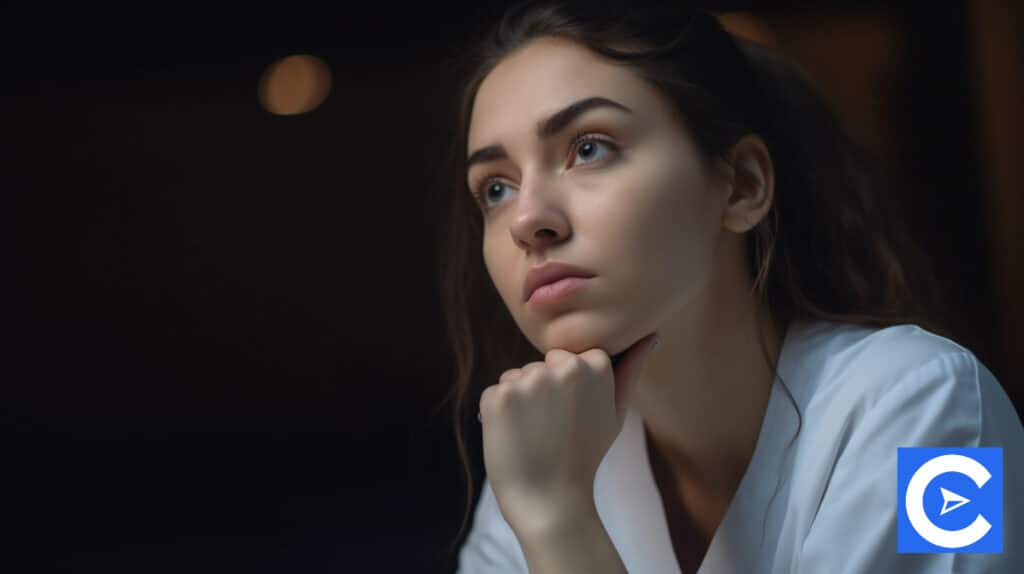 What day is national CNA day?
June 17th is National CNA day, but the special day is prolonged for a week. All the nursing assistants who have dedicated their time to the well-being of others are appreciated in various ways by those they work for, those they work with, and those who know them. 
What is CNA week?
This is a special week set aside to celebrate and recognize the great work CNAs do throughout the year. It starts on the Thursday of that second full week and goes on for 7 days. CNAs are appreciated for the great work they do as caregivers in various ways. 
What is the theme for CNA week?
There have been various exclusive themes for last year's National Nursing Assistants Week that honored caregivers who were mostly on the frontlines of the battle of the COVID-19 pandemic. Then, the theme was "Nursing Assistants: Creating a Community of Caring"; others had themes like "Thank You Nursing Assistant Heroes" etc. 
When does CNA week start?
The CNA week happens in June every year, and it begins on the Thursday of that second full week and goes on for 7 days. Last year it began on June 17th to 23rd, while this year, it will begin on June 16th to 22nd.  
How do you celebrate CNA week?
You can celebrate the CNA week by showing appreciation to any nursing assistant you know by gifting them or telling them how valuable they are. If you are an aspiring CNA, take part in the special events that happen throughout CNA week and do your appreciation part.
Are CNAs included in nurses' week?
No, nurses' week is different and only to honor licensed nurses. Nurses' week usually starts on May 6 and recognizes nurses' vital role in the healthcare industry. Certified Nursing Assistants have their day, which begins on June 17th. 
Are CNAs considered nurses?
A CNA is simply an entry-level professional of a patient's healthcare team who performs important direct care tasks under the supervision of licensed nursing staff.  They are not considered registered nurses but work closely with most healthcare providers, which is why they are assistants.  
References