Welcome to another educational article on the Certified Nursing Assistant (CNA) Exam.
This article promises to show you what the CNA examination is all about, the curriculum, requirements and exam fees, the benefits and prospects of becoming a Certified Nursing Assistant and the CNA exam FAQs.
This article covers the following:
CNA Exam Structure
CNA Exam Curriculum
CNA Exam Prerequisites, Registration, Fees
CNA Exam Testing Dates and Location
CNA Exam – Benefits & Prospects
The CNA Exam FAQs
So, let's continue right away!
CNA Study Series
CNA Exam Structure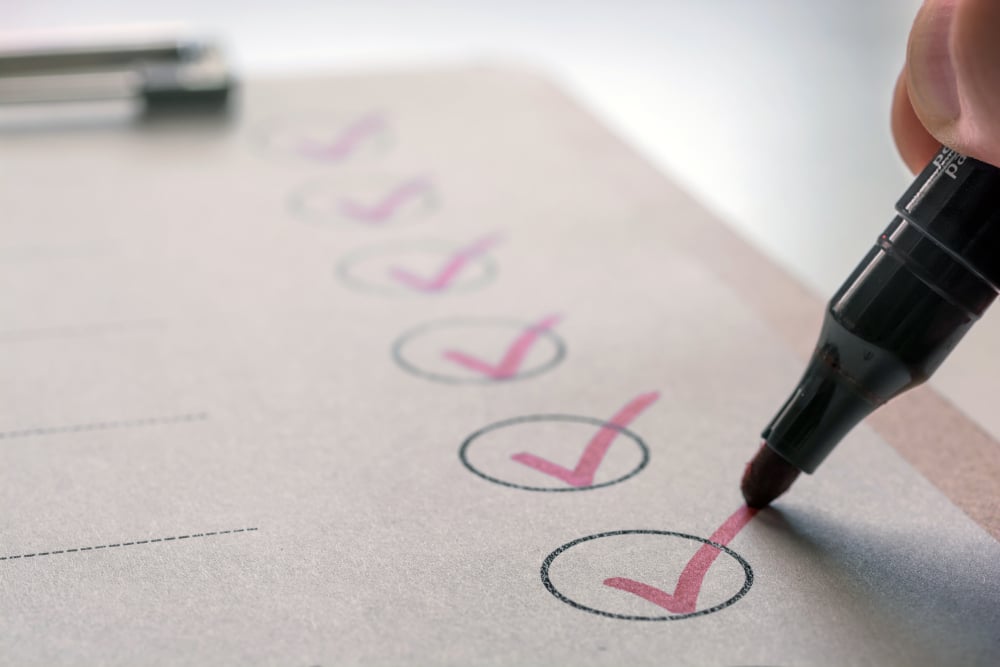 The CNA exam has two parts:
A written exam
A clinical skills test
There are 60 multiple-choice questions on the written examination.
Candidates have 90 minutes to finish the exam.
During the clinical skills exam, you must perform nursing duties before an evaluator for the clinical skills examination.
In 30 minutes, you must demonstrate about five duties.
Although perfection is not expected when completing these assignments, you are expected to self-correct as needed and be precise when completing the essential phases.
A passing score is usually a minimum of 70% in each section.
Keep in mind that each state has its own set of requirements for how much time you have to complete both portions and what percentage makes a passing mark.
Therefore, the preceding rules are only rough guidelines.
CNA Exam Curriculum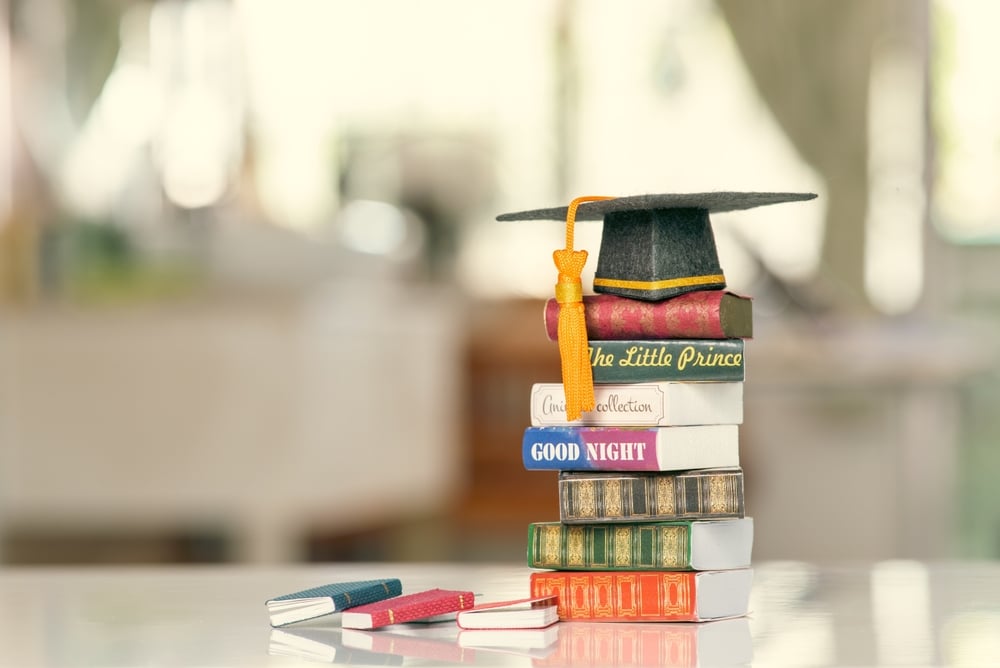 In this exam, you will be tested in 18 different areas. These are the topics:
Mental health
Anatomy and physiology
Body mechanics
Range of motion
Aging process
Nutrition
Daily living activities
Ethical and legal issues
Personal care
Safety
Vital signs and testing
Cultural and spiritual needs
Client rights
Communication
Data collection
Role and responsibility of CNA
Medical terminology
Infection control
The responsibilities that will be tested in the clinical skills examination vary, but some of the most common ones are catheter care, evaluating vital signs, transferring a patient from bed to a chair, and gait belt transfer.
It's vital to note that, while you won't know all of the duties that the exam will evaluate ahead of time, your handwashing method will always be expected to be shown.
If you do not wash your hands for the required 20 seconds, you will fail.
CNA Exam Prerequisites, Registration, Fees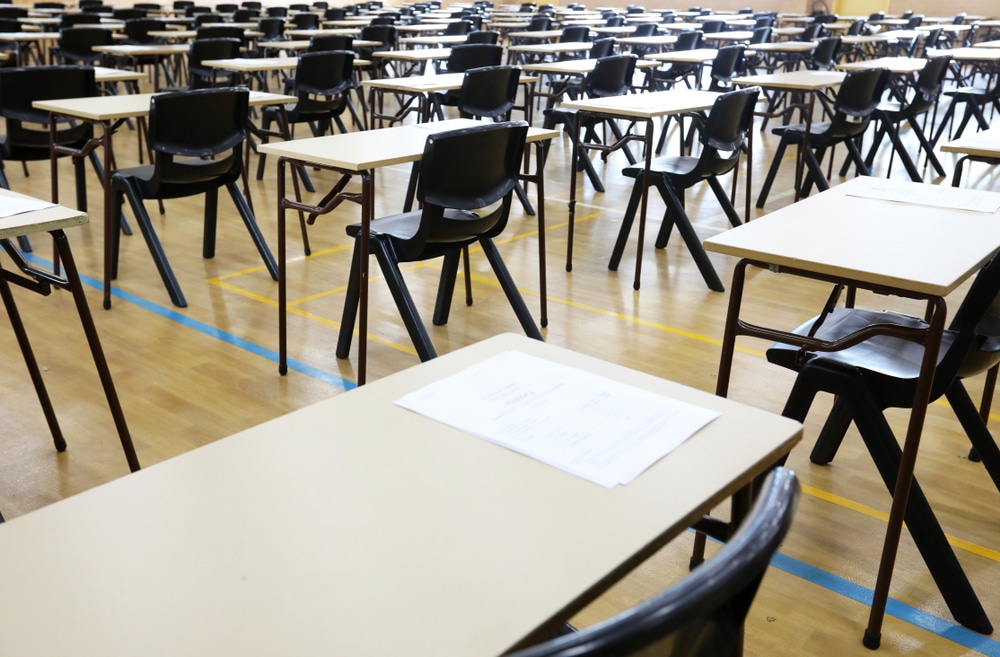 A high school diploma and a transcript from their previous school are required for most CNA courses.
Some institutions and programs may also require candidates to pass an entrance exam and a criminal background check.
While some examinations are designed to assess your ability to learn, the Certified Nurse Assistant (CNA) Exam, administered by state certification boards or jurisdictions, is designed to assess your comprehension of what you have already learned.
The CNA certification exam aims to establish an objective assessment of a test taker's knowledge and nursing skills by using a standardized testing process.
Simply put, it's more important to know what you know than it is to solve intelligent riddles.
You may pass the CNA exam and become a Certified Nurse Assistant (CNA) by studying critical concepts on the examination so you can answer as many questions as possible.
Repetition and comprehensive study is a process that rewards those who are serious about being prepared, which implies that nearly anyone interested in learning the information can pass the CNA exam.
So, if you're afraid about your forthcoming CNA exam, you may relax if you have a sound method for determining what to study and how to employ repetition successfully.
Every state has its own CNA certification examination.
Your CNA exam will most likely be conducted by one of the following third-party exam certification providers, depending on your state of residence:
The National NNAAP from Pearson Vue: The National Nurse Assistant Assessment Program (NNAAP) is the most extensive CNA test evaluation program in the United States.
There are 70 multiple-choice questions with four answer alternatives on their written knowledge exam.
Alabama, Alaska, California, Colorado, DC, Georgia, Maryland, Minnesota, Mississippi, New Hampshire, North Carolina, Pennsylvania, Rhode Island, South Carolina, Texas, Virgin Islands, Virginia, and Washington are where the NNAAP Nurse Aide exam is available.
CNA Exam by Prometric (Nurse Aide exam): You'll have 90 minutes to finish a 60-question written exam and 30-40 minutes to finish the clinical skills assessment.
Prometric will most likely conduct your CNA exam if you live in one of the eleven states listed below: Alabama, Arkansas, Connecticut, Delaware, Florida, Hawaii, Idaho, Michigan, New Mexico, New York, or Oklahoma.
HDMaster (D&S Diversified Technologies): The Headmaster CNA exam is delivered in two stages, just like the other test providers: written and manual skills exams.
The CNA written test consists of 75 multiple-choice questions, while the clinical skills exam consists of three to four specified competencies.
Arizona, Montana, New Hampshire, North Dakota, New Jersey, Nevada, Ohio, Oklahoma, Oregon, South Dakota, Tennessee, Utah, and Wisconsin are among the states that use HDMaster to give their CNA exams.
The cost of the CNA Exam varies depending on which state you take it in.
However, it costs around $100 on average.
CNA Exam Testing Dates and Location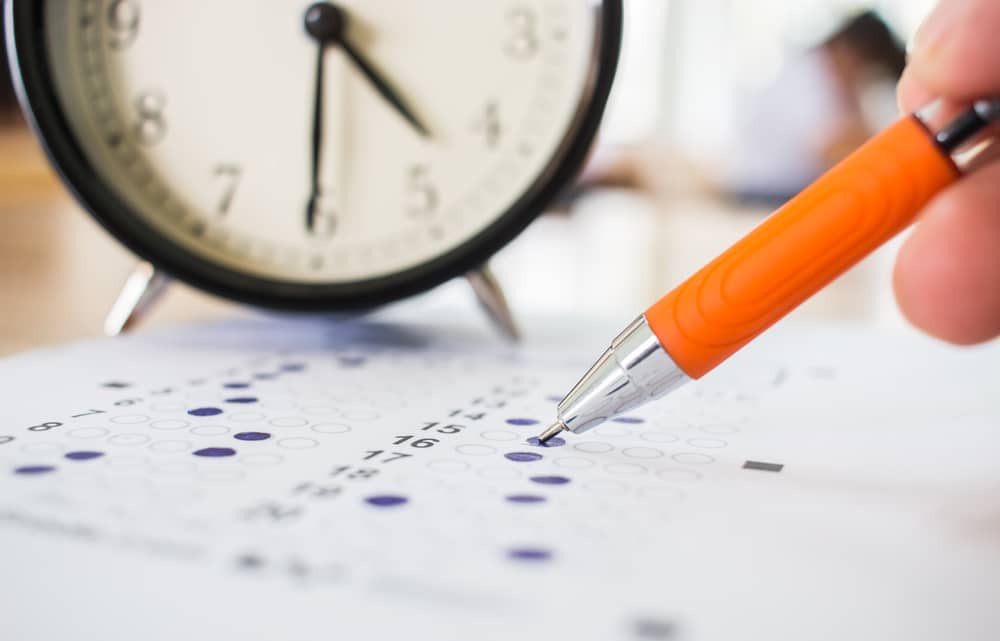 Prometric, Pearson Vue, and HDMaster offer Nurse Aide testing in many states.
Select your desired jurisdiction or state and follow the application process to schedule a test center on Prometric.
In Florida, for example:
Candidates are required to submit a completed testing application together with testing payments to Prometric at least 50 days before the scheduled test date.
Within three business days, Prometric processes applications and sends information to the Department of Health/Board.
Candidates must pass a Level II background check that includes image capture.
The CNA training programs, approved by the state, send a list of all students who have completed training to the Board of Education's office.
Board staff reviews all information supplied to establish candidate eligibility for testing and notified Prometric of permission. (usually within 30 days.)
Prometric schedules candidates once the Board has determined their eligibility.
CNA Exam prep courses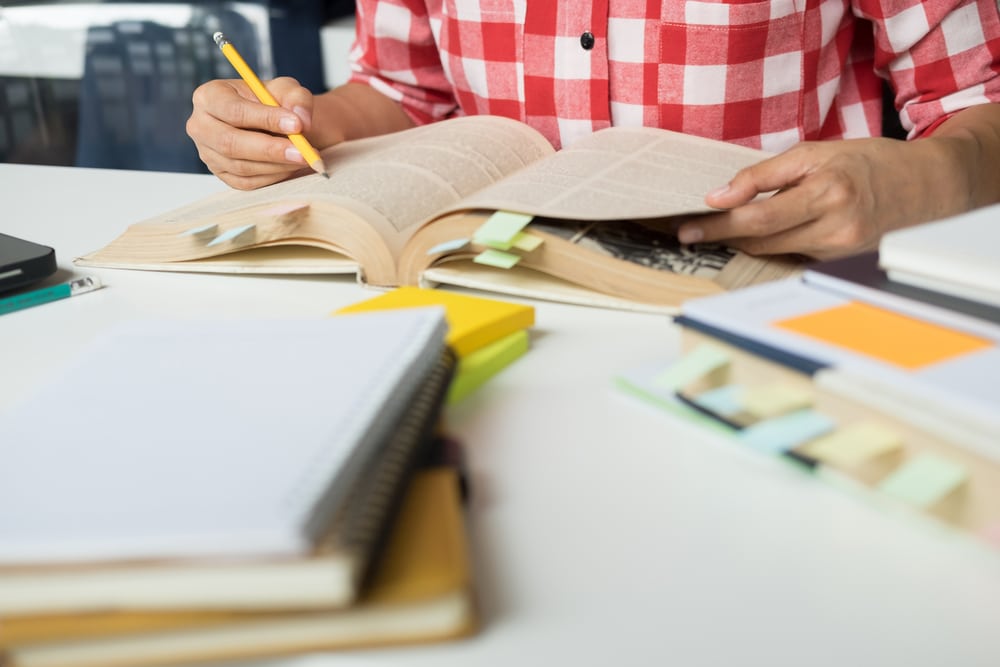 The best approach to passing any certification exam, CNA inclusive, is the continuous attempt at solving practice exams long before the CNA final exam date.
Repeat the practice tests till you are very familiar with most questions.
CNA practice questions and flashcards are available on the "Flashcard Database" website and many other CNA practice test sites to assist you in your studies.
Purchase textbooks from Amazon and look for videos, checklists, and reading materials on websites like "CNA Training Help."
Find study buddies to assist you in your preparation.
You will better understand the content if you discuss it with others.
In addition, discussing the things you're learning will help them stick in your mind.
CNA practice tests are the most effective strategy to prepare for the exam than traditional CNA classes.
CNA Exam – Benefits & Prospects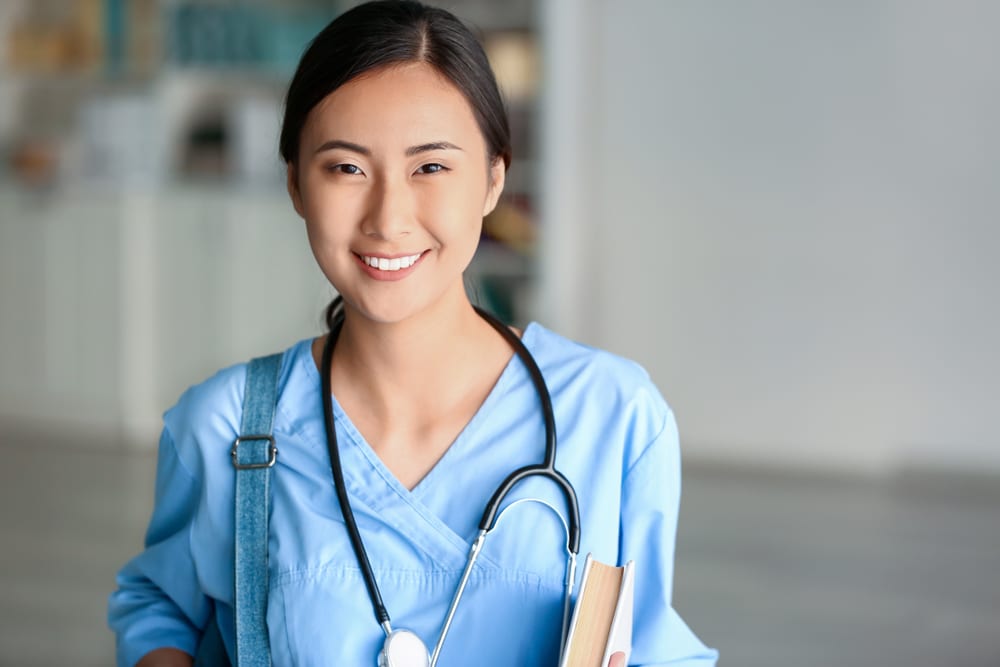 A Certified Nursing Assistant is an essential part of the healthcare team.
In truth, health care would be impossible to deliver without CNAs.
The CNA's primary responsibility is to provide direct care to patients, clients, or residents of the facility or organization where they work.
In addition, CNAs assist with daily activities such as clothing, bathing, and eating.
They must also assure the safety and comfort of their patients.
As of May 2018, the average annual income was around $28,540.
It varies according to where you live and work because of the perks that most employers provide, such as paid vacation and holidays, medical insurance, and retirement contributions; working full-time earns around 25% more.
Other benefits, such as tuition reimbursement, may be available.
Working as a CNA is ideal if you enjoy diversity.
Every shift will be different, no matter where you work.
In addition, patients and their conditions vary throughout time.
Even in a long-term care facility, you never know what the day will bring.
When you're coping with the day's events, time flies by—as a direct caregiver, working as a CNA is a rewarding vocation.
It can also be a path towards becoming a registered nurse or a licensed practical/vocational nurse (LPN/LVN) (RN).
You may decide to seek a degree as a physical, occupational, or respiratory therapist as you work with other medical disciplines.
So passing your CNA Exam is crucial in your career ladder as a nursing aide.
Conclusion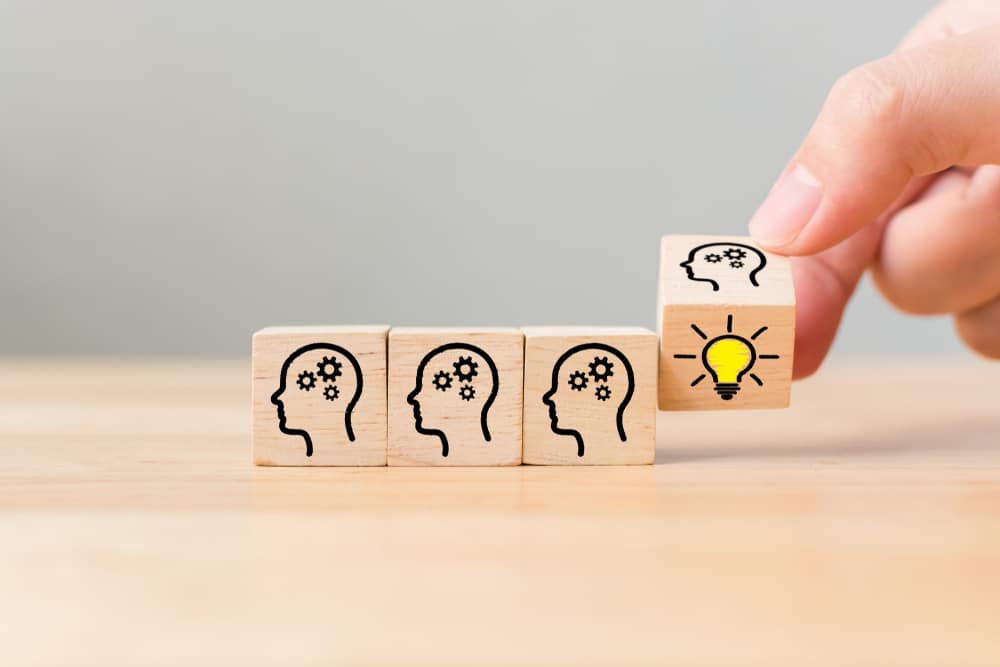 CNAs (Certified Nursing Assistants) are essential members of the patient-care team.
CNAs support medical professionals by providing physical care and emotional and moral support to patients and their families, actually making a difference in their lives.
CNAs are the nurse's eyes and ears; they save lives by reporting changes and observing anything out of the ordinary.
Anyone who dismisses this crucial profession does not realize the impact a good CNA can have.
A RN's best ally is a capable CNA.
Passing your CNA exam subsequently shows that you have been thoroughly trained and qualified as a CNA.
CNA Exam FAQs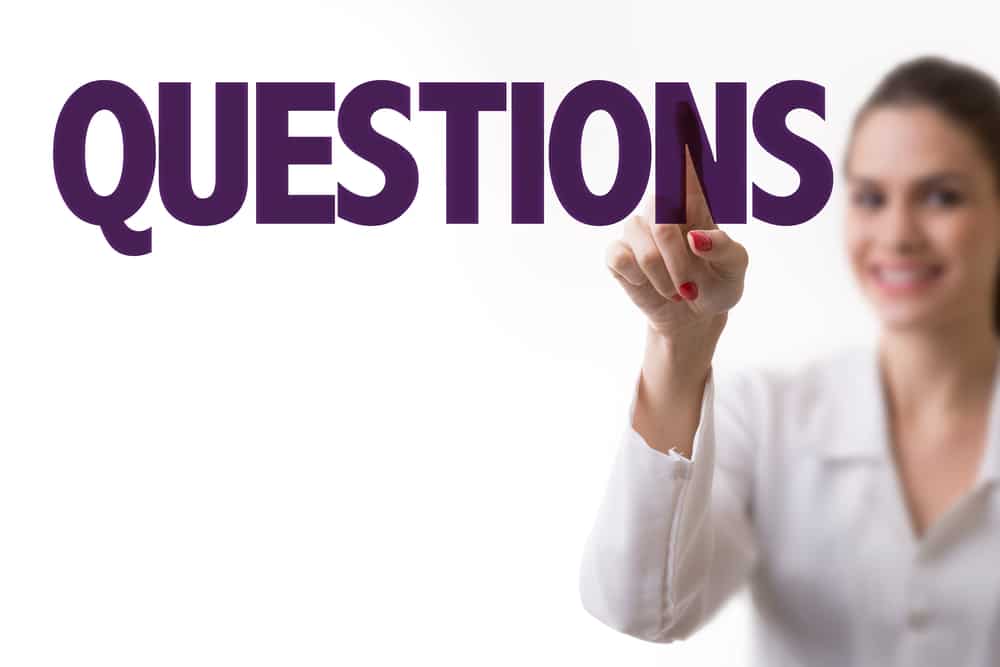 Is a certified nursing aide the same as a certified nursing assistant?
A Certified Nursing Aide and a Certified Nursing Assistant jobs are essentially the same. The distinction in names is due to the state in which a professional works.  While some states refer to this profession as a "Nursing Aide," others promote it as a "Nursing Assistant."
Can you take the CNA test without classes in Florida?
A state-approved training program is not required in Florida, although it is strongly recommended. You must be 18 years old or have a high school diploma or equivalent to take the exam without first completing a training program. There are advantages and disadvantages in each instance.
What happens if I fail the CNA exam 3 times?
It's uncommon to fail a component of the CNA exam three times, but it does happen. You should note that you will have to repeat your training if this happens to you. It means you'll have to re-enroll, pay tuition, and finish the program all over again.
Are the CNA skills tests hard? 
Both yes and no. You should have no trouble passing the CNA exam skills test if you study all 30 available skills and practice performing each one. The problematic aspect is dedicating the time to memorize and physically practice each of the numerous steps required.
How much are the CNA exam Fees in Florida?
The two needed tests cost $140 each. The fee for retaking the clinical skills test is $105, and the fee for retaking the written test is $35. (regardless of test format).  Additional charges apply to rescheduling. A test taker has three attempts and two years to complete the test.
Can I take my CNA test online?
Yes. The written examination can be taken online. The clinical skills portion must be in person. However, both portions are often administered at a specified testing center. Some colleges offer the CNA exam on campus. In such instances, the exam is administered by a proctor from the testing agency.
Is CNA hard to pass?
It depends. You'll find the exam easy if you've studied and practiced the 30 skills tested in the skills test portion of the exam. Why? Mastering all the steps involved with the skills can be daunting. You'll find the exam easier if you've memorized the steps in the clinical skills test.
Where can I take the CNA certification exam?
Where you take the exam depends on your state. There are three testing agencies, Pearson VUE, HDMaster, and Prometric. You'll take the exam at either of the three testing centers. Some CNA training programs provide the exam on campus. In which case, a proctor administers the CNA examination.
I passed my CNA exam. Now what?
Your name will take a few weeks to appear in your state's nurse aide registry. As you wait for your licensure, scout for employment opportunities in long-term care facilities, hospitals, or nursing homes. You can use the passing results you received at the testing center during this period.
How do I pass my CNA exam the first time?
The CNA exam has two parts. To pass the written test, attend CNA classes and thoroughly review the study materials. Also, take practice exams. There are many free CNA practice tests. For the skills test, master all the steps by performing them repeatedly.
How many skills are on the CNA exam?
There are 30 skills that you must master. Here are some of the skills: handwashing, indirect care, measuring blood pressure, body temperature, pulse, respiration, and the output from a urinary bag, mouth care, feeding, catheter care, and toileting with a bedpan, among others. Remember, you must master all 30 skills.
How do you memorize CNA skills?
You can memorize the certified nursing assistant skills by using flashcards. CNA flashcards can help you grasp the basic knowledge tested in the skills test. Study groups are also perfect. You can take turns practicing and assessing each other. You'll also benefit from watching others perform the nursing skills.
How many times can you take the CNA exam?
How many times you can take the nurse aide competency exam varies by state. However, in most states, you can retake the portion of the exam you failed up to three times. If you fail the third time, you'll be required to train again in a state-approved CNA course.
What kind of questions are on the CNA exam?
The NNAAP is a written exam with 60 to 85 multiple-choice questions depending on the state. The questions cover activities of daily living, basic nursing skills, body mechanics, infection control, and personal care to mention a few. The exam takes 90 minutes or more to complete.
What is a CNA exam?
The nursing assistant exam is a state exam for those who want to become nurse aides. The exam has two parts. The written examination and the clinical skills test. The exam test learners' competency in the duties and responsibilities of a certified nurse assistant.
Can I challenge the CNA exam?
Yes. You can challenge the exam. In this case, you'll not be required to complete a state-approved training program. You can leverage CNA exam prep and use free CNA test questions, study guides, and cheat sheets. You'll be required to enroll in an approved program if you fail three times.
Can a medical assistant take the CNA exam?
Yes. They can take the nursing assistant exam if they meet the CNA exam requirements. The requirements include enrolling in a state-approved CNA program and meeting the training hours required for the skills test and written portion of the exam. From there, they can register for the exam.
How to check if you passed the CNA exam?
In some states, you get your scores for the written exam instantly. For others, it may take up to a few weeks. You'll get the results in your email. You can call the testing center if you don't get them after the stipulated timeframe.
How long is the CNA exam?
How long the exam takes depends on the jurisdiction. However, in most states, the written test lasts 90 minutes. The written exam has roughly 60 questions. The practical portion takes 25 to 40 minutes and tests competency in five nurse aide skills.
What is on the CNA test?
The written exam covers three main domains: the role of the nurse aide, psychological care skills, and personal care skills. These three domains have nine topics. The skills test part of the exam has 30 nursing assistant skills. Test-takers are tested on five skills that are randomly chosen.
How hard is the CNA exam?
The CNA exam is not as difficult. All you need is to nail down how to pass the CNA exam using CNA study materials. Use our CNA stud guide and nursing assistant practice test to prepare. Practice the skills tests often. Ensure you know all the steps of the head.
How to schedule the CNA exam?
Here is a step-by-step process for the CNA exam registration and scheduling.
– Complete the CNA registration form. If your form is incomplete, you'll get it back.
– Choose your desired test date and location
– Make the payment. On average, two portions of the exam costs $115.
What are the CNA exam dates?
The CNA test dates vary by state. During the registration process, you'll get options on the available test dates on the different test sites. So, check with your nurse aide registry and your state's testing center to find the date that suits you best.
How long does it take to study for the CNA exam?
It takes four to 16 weeks. However, some test-takers take up to six months or more. CNA study plans have different study time frames. But generally, how long you take depends on your training program and the state requirements. If you dedicate more time to test prep, you'll finish sooner.
What is the CNA exam good for?
The CNA exam makes you eligible for the CNA certification. You'll be listed in your state's nurse aide registry. That means you can work in a long-term care facility, hospital, or nursing home as a certified nursing assistant and get paid for your skill set.
Can someone take the CNA exam for you?
No. Someone can't take the CNA exam for you because, during CNA exam registration, you include identification documents like a driver's license or ID. During the exam, the proctor verifies this document against the test-takers. The ID owner must be the same person in the ID or driver's license.
How to reschedule the CNA exam?
There are several options when it comes to rescheduling your CNA exam. You can call the testing agency. You can also go to the testing agency's website. Go to the exam schedule and reschedule. Sometimes rescheduling may attract a penalty fee.
Where to take the CNA exam?
You'll take the CNA exam in a testing centre. It can be Pearson Vue testing centers, Prometric, or HeadMaster testing centers. In some states, the exam is taken at the American Red Cross. Other states have partnered with universities to provide training programs and act as testing centers.
How long is the CNA exam good for?
The certified nursing assistant certification is renewable after two years. Nurse aides are required to maintain paid employment throughout this period. To renew the certification, nursing assistants must submit the renewal form, found on the state's nurse aide website, and pay a renewal fee.
What is the best way to study for the CNA exam?
These exam testing tips will help you pass the exam the first time.
– Go through the CNA exam breakdown
– Leverage CNA study materials
– Take many CNA test quizzes
– Make the most of study groups to practice skills tests like taking vital signs
What does the CNA exam stand for?
CNA stands for a certified nursing assistant or certified nurse aide. The CNA exam is developed to test the competency of a nursing aide. This industry certification is developed by the National Council of State Boards of Nursing. Those who pass the exam earn a certification.
What to bring to the CNA exam?
Test-takers are required to bring an official ID and a copy of the test date confirmation. The confirmation should have the same name as in the ID. In some states, test-takers bring a social security card. You'll know beforehand if you can bring additional supplies like a pencil.
How much is the CNA test in Illinois?
The CNA exam cost in Illinois is $75. If you fail on the first attempt and need to retake the exam, you'll pay the same amount as first-time test-takers. You'll pay $45 if you scheduled the exam and didn't take the exam on the set date.
How much does it cost to get CNA certified?
The cost varies widely. But, according to Zippia, getting certified costs $1,400 on average. The platform further reveals that the cost ranges from $600 to $2,000. Online CNA programs range from $700 to $1,500. These costs include supplies, a background check, and the certification exam fee.
How can I pass the CNA exam?
You can pass the CNA exam through preparation. Go through the CNA review notes, flashcards, study guides, and cheat sheets. More importantly, take practice tests often. Further, make the most of your study groups. You'll learn better if you practice clinical skills with your peers.
What does a CNA do?
Certified nursing assistances provide basic care to patients. They help patients with daily living. CNAs often work in nursing homes, hospitals, and home health care services. Usually, they work under the supervision of registered nurses or LPN. CNAs can advance their education to become LPNs or even RNs.
What are the prerequisites for the CNA exam?
– Be 18 years and above. In some states like Illinois, the age limit is 16 years.
– Have a high school diploma or its equivalent
– Complete a state-approved CNA program
– Take the nurse aide exam and pass
– Pass a criminal background check
What is the CNA certification?
CNA certification is an industry-recognized certification for nurses. The certification is awarded to those who've met the state's requirements for CNAs. Aspiring CNAs must take and pass the state exam. To remain certified, they must stay employed and pay a certification renewal fee after every two years.
What are some tips to pass the CNA exam?
– Listen to the instructions carefully
– Take time when answering the test questions. Read the whole question and all the choices before you choose an answer
– Pace yourself accordingly
– Verbalize what you are doing when taking the skills test
– Self-correct if you miss a step
References