Hi guys, welcome to another informative article about CNA Salary.
By the time you are done with this article, you'll understand how much CNAs make and which states pay CNAs the most.
In a nutshell, we'll talk about:
How much does a CNA make?
Additional compensation and benefits
Factors that impact how much a CNA makes
Let's get started!
How Much Does a CNA Make?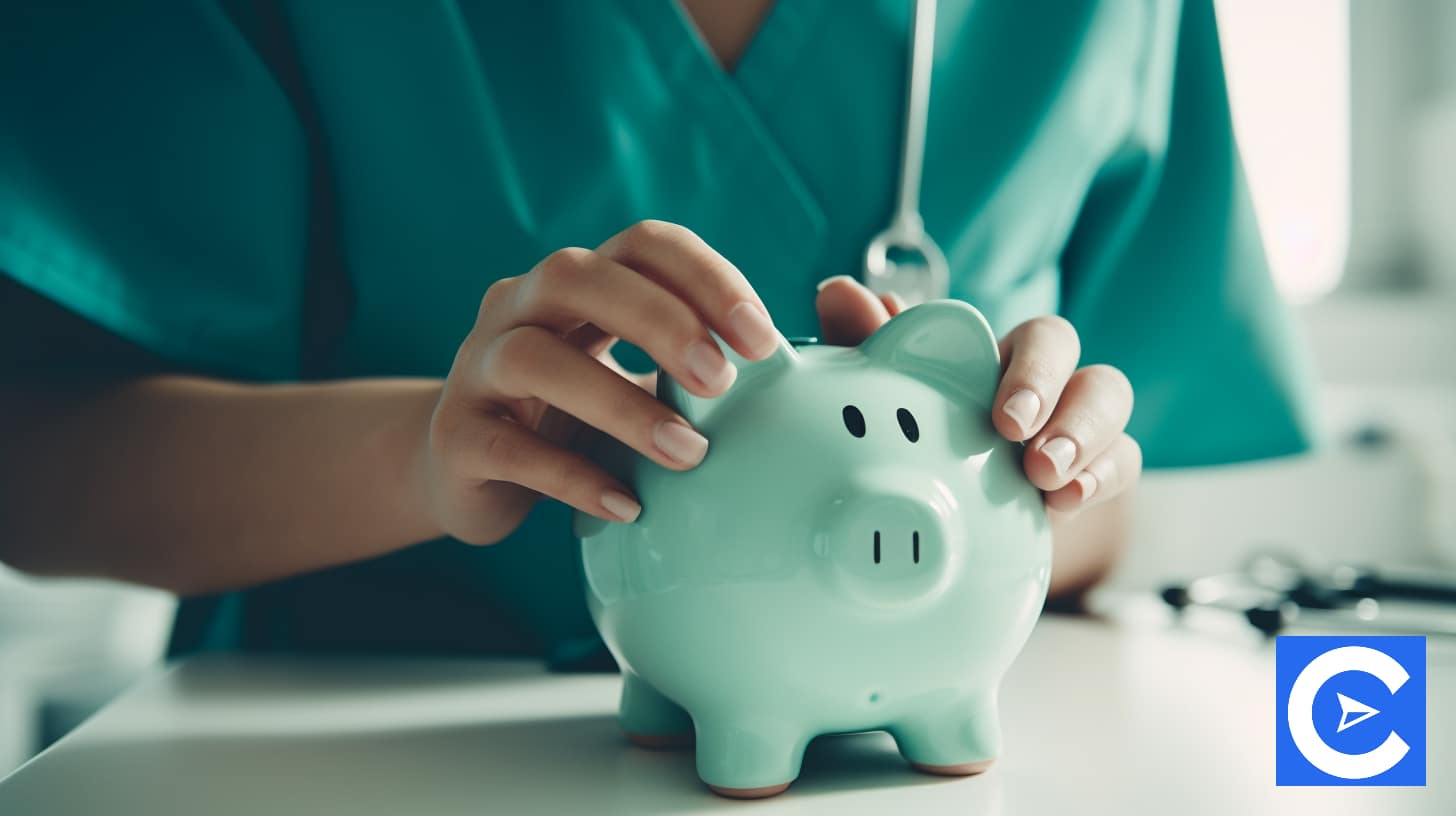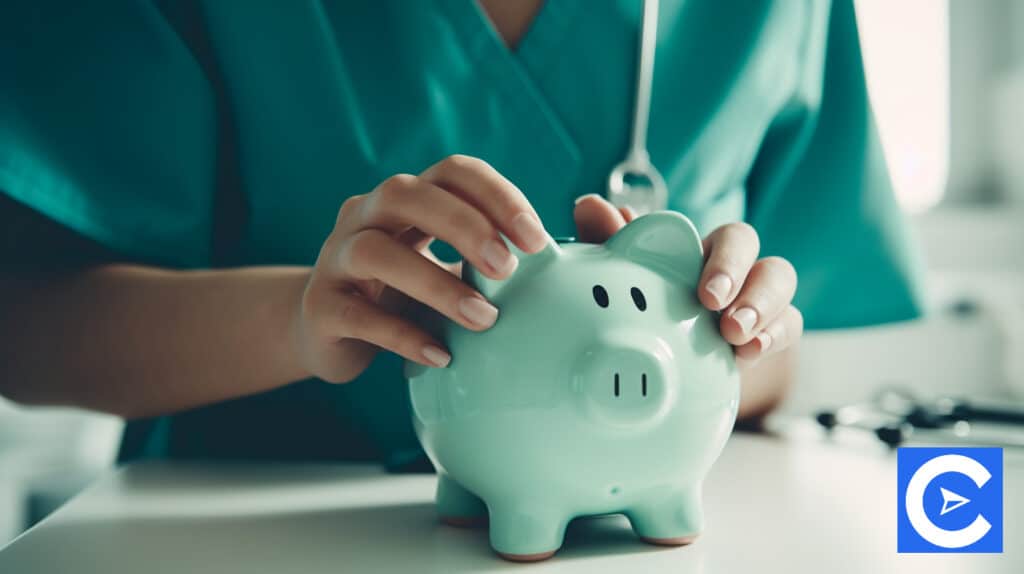 According to the Bureau of Labor Statistics, certified nursing assistants earn an average of $30,830 annually and $14.82 per hour.
The BLS further reveals that the national average CNA salary ranges from $23,340 to $40,320.
Top ten percentile earn $42,110.
Payscale.com places the average CNA salary at $34.670 with an hourly pay of $17.07.
In contrast, Salary.com reports that the average salary is $33,443, and the hourly rate ranges from $15 to $18.
And lastly, Indeed shows that CNA pay per hour is $17.07.
Their annual income is $34,670.
While these statistics give us a projected CNA salary, the actual amount of a certified nursing assistant salary depends on several factors, which we'll discuss in a few.
However, certified nursing assistants have additional compensations that add up to their total compensation apart from the salary.
Let's now take a look at these additional benefits.
Additional Compensation and Benefits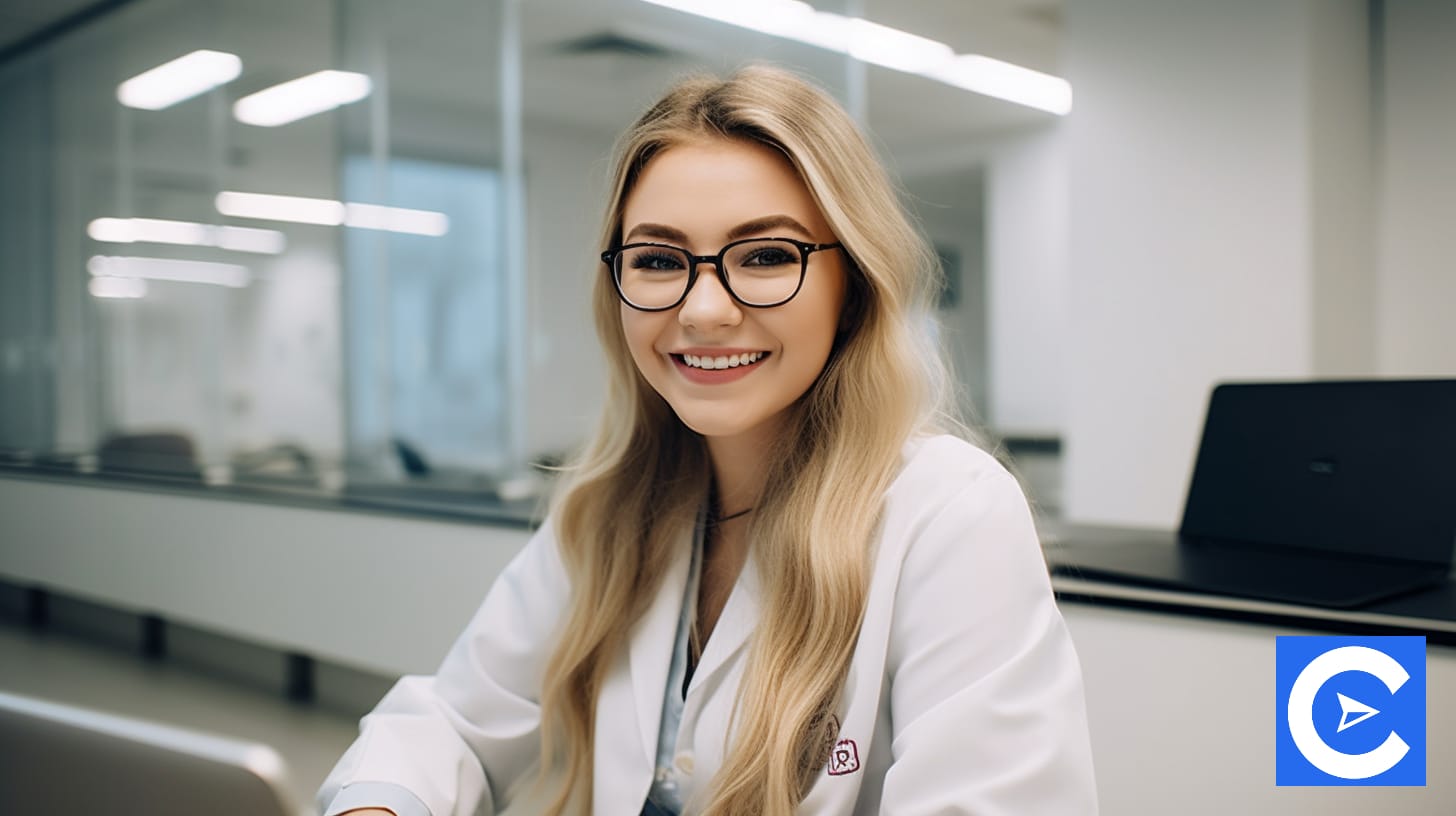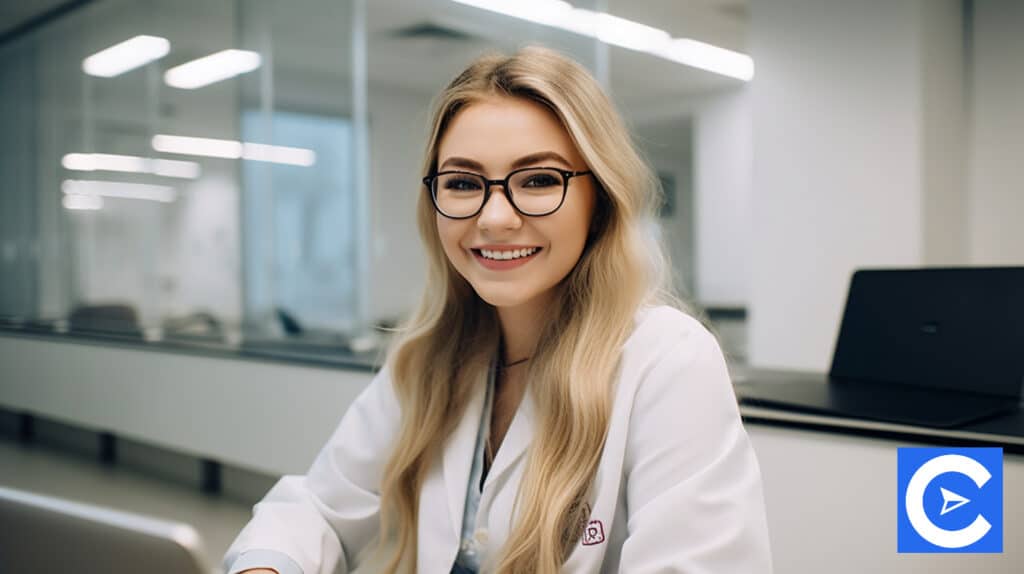 Apart from the salary, certified nursing assistants also get additional benefits.
Depending on the employer, the benefits may include:
Insurance covers that may include medical, dental, vision, disability, and life and accidental death and dismemberment insurance
Retirement savings
Tuition assistance and paid continuing education
Professional development and mentoring opportunities
Paid leave
Flexible schedule
Wellness programs
When signing up for a CNA job, it's crucial to look beyond the salary.
Generous benefits help CNAs meet their current needs and secure their future.
Factors that Impact How Much a CNA Makes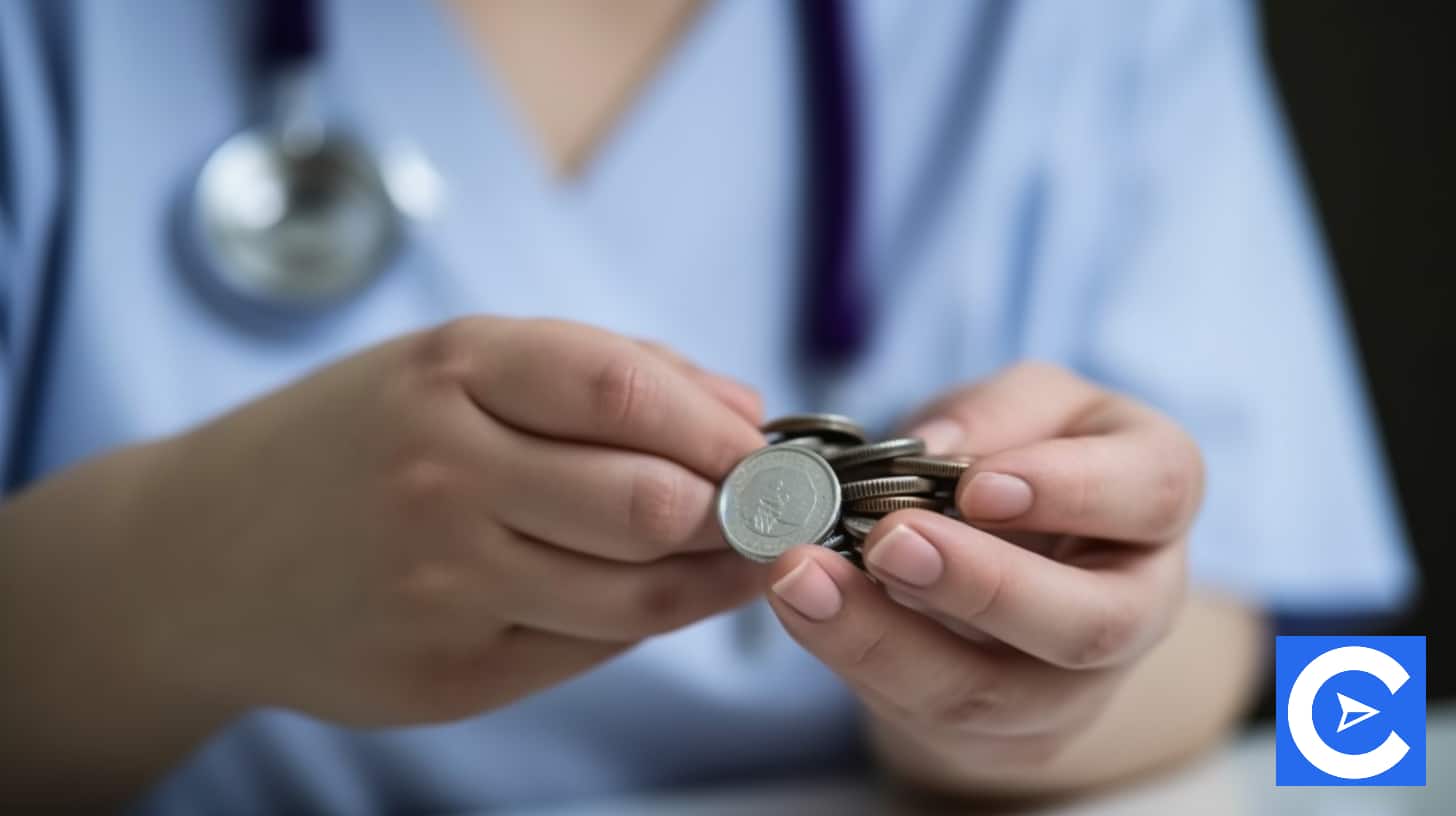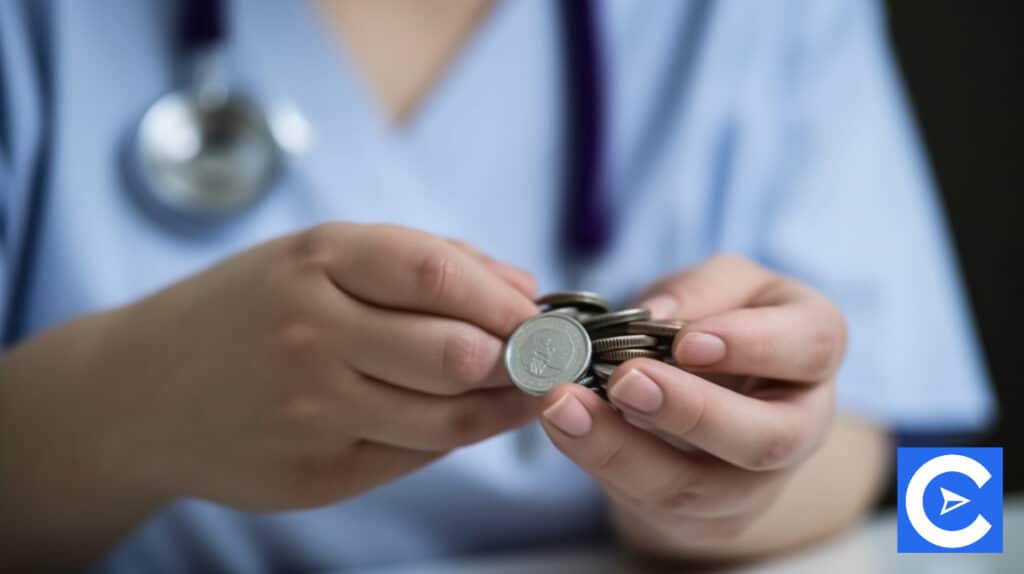 As stated earlier, the salary a CNA earns depends on many factors.
Top on the list is geographical location.
Other factors, like years of experience, education, industry, shift differentials, and bonuses, also influence what CNA makes to a great extent.
Keep reading to discover just how significant these factors are to CNAs' earnings.
Geographical Location
Ultimately, CNAs working in bigger cities earn more than their counterparts in smaller towns.
This is because there's high demand for nursing assistants in the big cities.
More than that, the cost of living in these cities is off the roof.
In some cases, nursing aides working in remote areas may also get higher compensation to lure them to stay and attract more CNAs.
Working in rural areas with high demand is the best because the total compensation is high and the cost of living is low.
That said, the highest paying state is Alaska.
CNAs in Alaska earn an average of $42,500 annually.
Their hourly rate is $20.23.
The second highest paying state is New York, paying an annual average salary of $40,620 and an hourly wage of $19.53.
At number three, we have California.
Caregivers in this state can expect to earn $39,280.
The hourly rate in California is $18.88.
Next is Hawaii, paying an annual salary of $38,650 and hourly pay of $18.58.
Closing the list of the top five highest payers is the state of Massachusetts.
The average pay for CNAs in Massachusetts is $37,650.
CNA hourly wage in this state is $17.87.
Let's now shift focus to the lowest-paying states.
The least paying state is Louisiana, where the CNA salary is $24,300
CNA pay per hour in Louisiana is $11.68.
The second least paying state is Mississippi.
The average pay for CNAs in Mississippi is $24,400, with an hourly rate of $11.73.
The third position is Alabama.
The average salary of CNAs in Alabama is $25,600.
The hourly wage here is $12.31.
In the fourth position of lowest-paying states we have Arkansas.
Certified nursing assistants in this state earn an average of $26,550 per year.
The hourly wage is $12.76.
And finally, Oklahoma, where nursing aides take home $27,220 per year and $13.09 per hour.
Prior Experience
Like any other profession, nursing assistants earn more with experience.
According to Payscale.com, CNAs at the entry-level, that is less than one year of experience, earn $12.55 per hour.
At an early career, 1-4 years' experience, nursing aides earn an hourly of $13.00.
As they advance to mid-career, 5-9 years in the industry, CNAs get an hourly wage of $13.64.
Experienced nursing assistants with 10-19 years of experience make $14.25 per hour.
And lastly, those with over twenty years of experience can expect an average pay of $15 per hour.
On the other hand, Indeed.com gives the following as CNAs' hourly compensation.
Entry-level CNAs earn $16.39.
With 1-2 years, one can expect $16.55.
Three to five years' experience commands $17.53.
Nursing aides with 6-9 years earn $17.87.
Finally, those with ten plus years of experience can take home $19.70.
We can deduce that CNAs with four years' experience earn 3.5% more than entry-level CNAs.
With 5-10years' experience, the pay increases by 8.6%.
Their average pay increases by 13% with 10-20 years of experience.
With twenty years of experience, they earn 21.7% more than the starting salary.
Given how experience influences CNAs' salary, one can choose to stay in a nursing aide role and build their experience in the field to earn a higher salary.
Another option would be to pursue higher education, such as a licensed practical nurse, and move into another field in the healthcare profession and command a higher salary.
CNAs can specialize in cardiology aides, pediatric aides, psychiatric aides, or geriatric aides to have an edge in the industry and earn more.
Additionally, skills and experience in the intensive care unit, operating room, hospice, palliative care, and obstetrics can help a nursing assistant command higher pay.
While specialization increases the probability of earning more, these roles are more stressful.
Nurse aides may also be forced to work unpredictable hours.
Industry
As caregivers, nursing aides can work in a wide range of industries, from institutions of higher learning to the federal executive branch to nursing care facilities.
The industry a CNA works in plays a major role in how much they earn, as some industries pay way better than others.
CNAs who work in scientific research and development services earned the highest.
These health care professionals take home an average of $42,210, which translates to an hourly wage of $20.
The Federal executive branch is also an excellent employer, paying nursing assistants around $39,090.
In the federal executive branch, CNAs earn an hourly wage of $18.09.
Another top payer is junior college.
CNAs who choose a career path in this industry earn an annual average salary of $38,970 and $18.74 per hour.
Facilities support services pay nursing assistants $37,630.
Certified nursing assistants who work in colleges, universities, and professional schools can expect $37,090.
Those who work in specialty hospitals take home an average of $33,170 per year.
Their counterparts in general medical-surgical hospitals earn $32,540.
A nurse aide's salary in nursing care facilities is $29,650.
In-home health care services, CNAs earn $29,310.
Long-term care, nursing homes, and assisted living facilities for the elderly pay CNAs an average of $29,100.
The hourly rate in these facilities is $13.99.
And the least paying industry is individual and family services, paying nurse aides $28,070.
Education
To become a certified nursing assistant, you must meet specific requirements.
One of these requirements is attending a state-approved training program.
Candidates who don't do thorough research and end up in non-approved programs may find it difficult to earn the CNA certification and even get employment.
Therefore, before signing up for a CNA training program, it's important to check the list of approved programs that meet the state's standards of training.
Usually, students who graduate from approved programs have the upper hand in job openings.
Employers know the approved programs within their state and will always go for graduates from these programs over those from un-approved programs.
Shift Differentials
CNAs working in less popular hours, like night shifts or weekends, enjoy higher pay than those working regular hours.
Though not possible all the time, it will be in the nurse aide's best interest to choose shifts with higher pay.
For example, if a CNA works in a nursing home, which pays $14.25/hour for regular shifts, they can take up a night shift, paying $1.75 more per hour, bringing their hourly wage to $16.
A weekend shift may pay $2.25 more, which means every hour on the weekend, they'll be making $16.50.
Alternating these shifts can significantly increase a nursing aide's salary than simply working regular hours.
Full-time nursing assistants also stand to receive weekly bonus incentives.
Bonuses
Given the high demand for nursing assistants and the high turnover rate, many employers offer sign-on and retention bonuses to attract and retain nursing assistants.
The bonuses can range from $1,000 to $3,000 every few months, depending on the employer.
Conclusion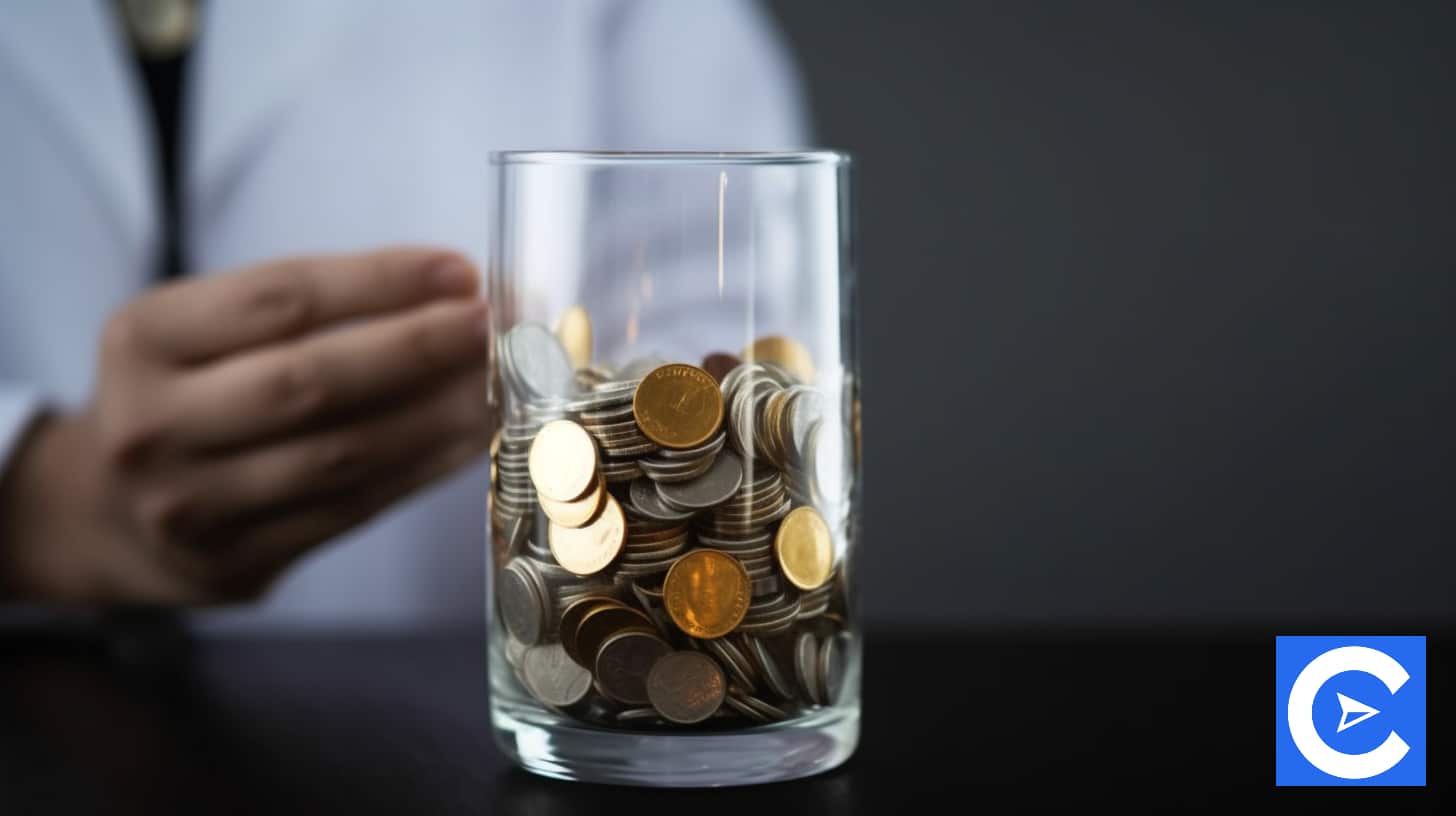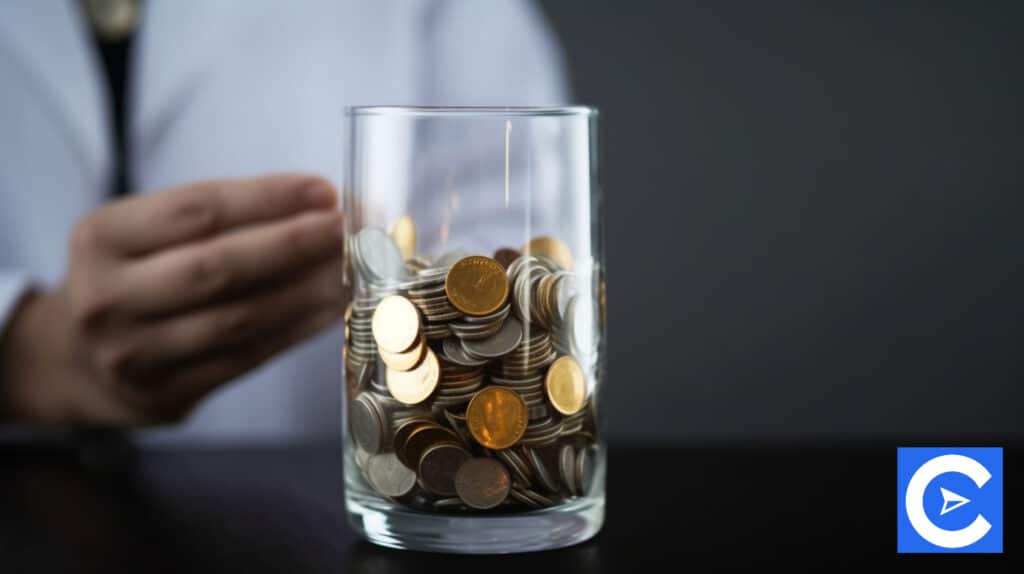 And there you have it! Everything you need to know about CNA salary.
While their entry-level salary is considerably low, nursing aides have the potential to earn more as they gain experience in the field.
They can also advance in education and become LPNs or even registered nurses, significantly increasing their income.
Moreover, these healthcare professionals can specialize or gain experience in a particular field and increase their earnings.
Furthermore, a change in location or industry can translate to a significant increase in a CNA's salary.
FAQs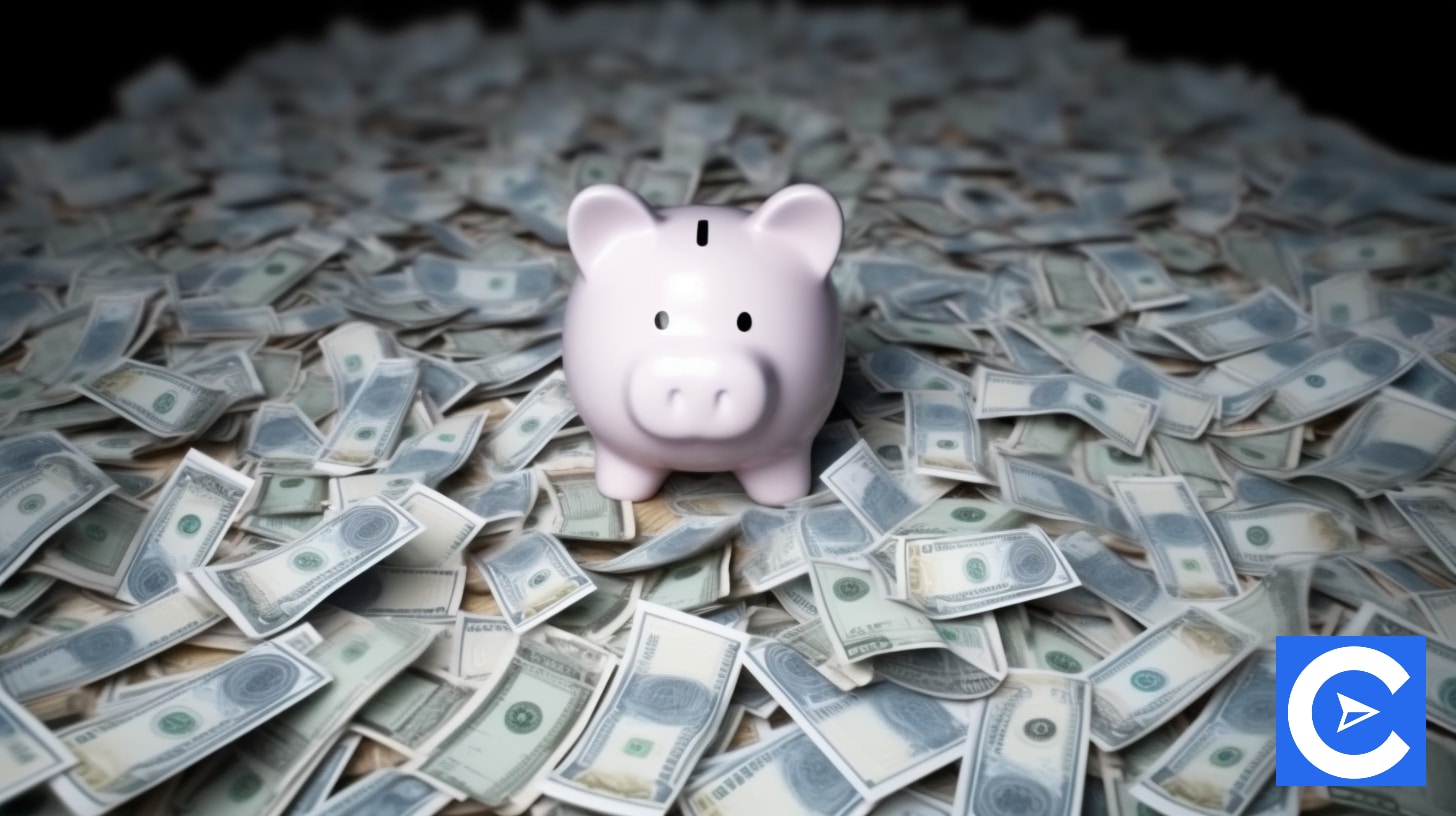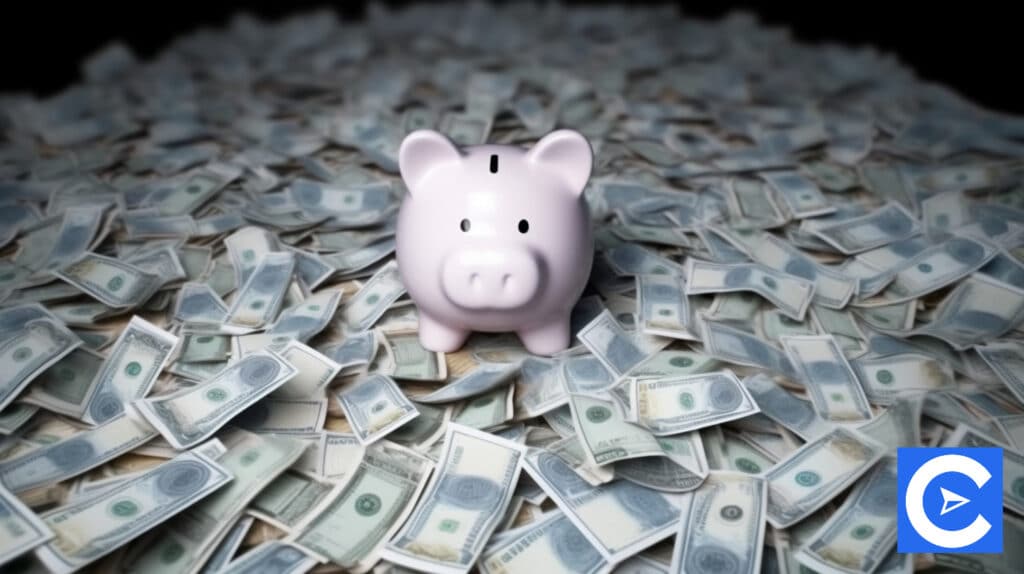 What is a CNA salary in California?
According to BLS, California pays CNAs an average of $39,280. The hourly pay is $18.88. The salary range is between $34,162-$41,391. The bottom 10th percentile earns $31,147, while the top 90th percentile earns an average of $44,960. California is the third top payer in the country, according to BLS.
How much does a CNA make in Los Angeles?
In Los Angeles, CNAs' salary is between $34,590 and $41,909. The annual average income for nursing aids in LA is $37,955. The top earners in this city take home around $45,508. The entry-level CNAs make $31,520. Those in the 25th percentile earn $34,590, and CNAs in the 70th percentile earn $14,907.
What is a CNA salary in Texas?
Salary.com reveals that the average CNA salary in Texas is $32,960. CNAs salaries range from $30,040 to $36,390. The least paid CNAs earn about $27,381. More experienced nursing aides are paid $39,513. In contrast, BLS places the CNA salary in Texas at $29,050, with an hourly pay of $13.97.
What is a CNA salary in New York?
According to BLS, New York is the second-highest paying state in the US. CNAs' income in New York is $40,620. Salary.com reports that the average salary is $36,010. CNA income here ranges from $32,820 to $39,770. Top earners in New York make $43,193.
What is a CNA salary in Florida?
Indeed.com reports that the CNA salary in Florida is $36,426. They also earn around $4,125 additional payment for working overtime. The hourly rate, according to Payscale.com, ranges from $10-$17. The majority of nurse aides earn between $29,060 and $35,210. The actual amount varies depending on experience, bonuses, industry, and shift differentials.
How much is a CNA salary in New Jersey?
CNA salary in New Jersey ranges from $33,820 and $40,970, according to Salary.com. The average income for CNAs in New Jersey is $37,110. CNAs in the 90% percentile earn $44,484. On the other hand, BLS reports an average of $33,030. According to the Bureau, the hourly wage is $15.88
What is a CNA salary in Maryland?
Payscale.com statistics reveal that CNAs' average hourly rate in Maryland is $15.02. The hourly rate ranges from $11 to $21. Entry-level CNAs make 11.02 per hour, while experienced ones can expect $20.86 per hour. Typically, CNAs earn between $23,000 and $43,000 annually. The CNA's average income is $33,000.
What is the CNA salary in Miami?
ZipRecruiter has it that CNAs in Miami earn around $29,038. This translates to $558 per week and $2,420 per month. The hourly rate is $13.96. Nursing aides in the 25th percentile earn $23,263, those in the 75th percentile make $30,860, and finally, in the 90th percentile, they get $35,133.
How much do CNAs earn in San Diego?
According to Salary.com, in San Diego, the annual average CNA salary is $29,221 per year. On average, CNAs make $13 per hour. The top earners with years of experience in the industry earn $43,423. Mid-career nursing assistants make $39,989. Those at the entry-level earn $30,081.
What is a CNA salary in Chicago?
ZipRecruiter reports that CNAs in Chicago earn around $29,754. CNAs' monthly salary in Chicago is $2,480. They make around $572 per week and 14.30 per hour. Top CNAs earners in Chicago make an average of $37,876. CNAs in the 25th percentile make $25,080, and in the 75th percentile is $33,269.
How much is CNA's salary in Illinois?
According to Indeed, certified nursing assistants make $39,112 yearly in Illinois. The wage per hour is $17.31. In a week, they take home $716. That's around $2,769 per month. Besides, there's an additional $4,500 per year for overtime work. The actual salary varies depending on additional skills, certifications, and experience.
What is the CNA salary in Houston?
Glassdoor reports an average of $34,864 annual income for CNAs in Houston. The least earners earn $24,000, while top earners make $51,000. Payscale.com recorded an annual pay of $34,058, which is close to Glassdoor projections. The hourly pay is $13.06. Many nursing assistants' annual income ranges from $22,000 to $37,000.
How much does a CNA make in an hour?
According to BLS, CNAs earn $14.82 per hour. ZipRecruiter also reports $14 per hour. The majority of nursing aides earn between $11.78 and $15.62 per hour. Payscale.com reports an average of $13.06 per hour. Some industries pay CNAs an average of $20 per hour. Experience also commands a higher hourly rate.
What is the average salary of a CNA?
The Bureau of Labor Statistics reports that the average CNA salary is $30,830. Salary.com, on the other hand, reports an average of $33,560. According to the site, most nursing assistants make between $30,590 and $37,060. Top earners in the industry take home $40,247. The least paid CNAs get $27,880.
What is the highest paying state for CNA?
CNAs here earn $42,500 annually. They make $20.43 an hour. The high pay is linked to the extremely high cost of living and the demand for CNAs. Other top players include New York, California, Hawaii, Massachusetts, and Oregon. Alaska is the highest-paying state.
Do CNAs get paid more in hospitals?
Hospitals are among the top-paying industries. CNAs working in hospitals earn an hourly wage of $18. According to ZipRecruiter, they earn an annual salary of $36,631. CNAs specializing in operating rooms, surgery, emergency rooms, and ICUs tend to earn even higher salaries.
Can you live off a CNA salary?
You can survive on a CNA salary if you work full-time in a facility that pays well. Hospitals are known to pay better compared to other industries. CNAs also have benefits and overtime payments that add to the regular pay.
References