Hi everybody!
Welcome to our Hospital CNA Jobs article.
We'll review different CNA Hospital Jobs and in the end, you'll understand why working in a hospital is a smart career choice for a Certified Nursing Assistant.
In particular, we will focus on:
Different CNA Hospital Jobs
Advantages of working in a hospital for a CNA
Disadvantages of Hospital CNA Jobs
Let's get down to it!
A Quick Intro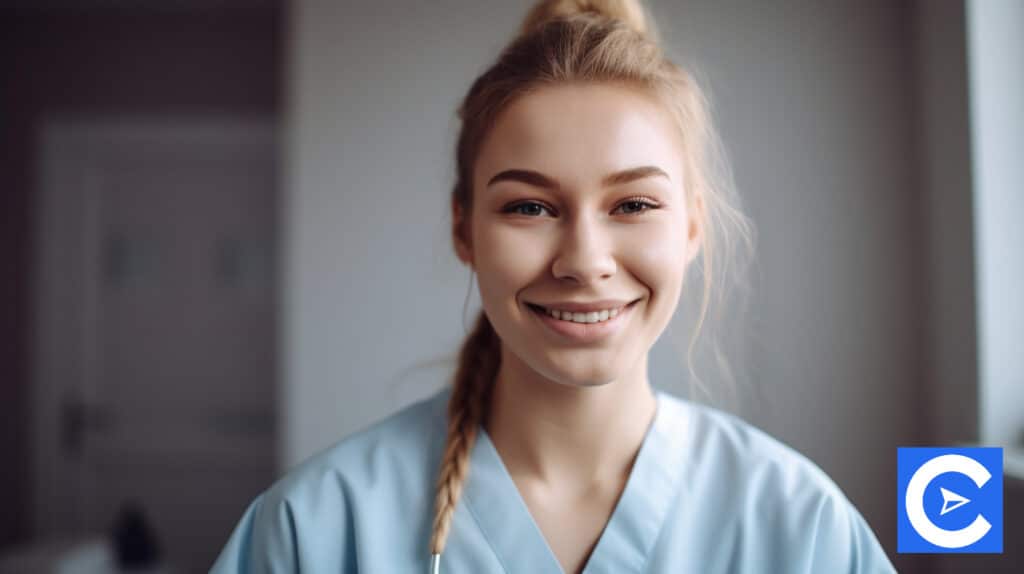 A certified nursing assistant (CNA) works in different healthcare facilities offering vital nursing assistance to patients and supporting medical practitioners.
According to the bureau of labor statistics, only 6% of the over 1.4 million nursing assistants work in general medicine and surgical hospitals.
The low number of CNAs in hospitals is due to the stiff competition and low CNA turnover.
On the plus side, CNAs in hospitals generally earn more than their counterparts in other medical fields.
Additionally, medical assistants in a hospital setting gain more practical experience and have better chances of career progression.
So what career opportunities are available for hospital CNAs?
Hospital CNA jobs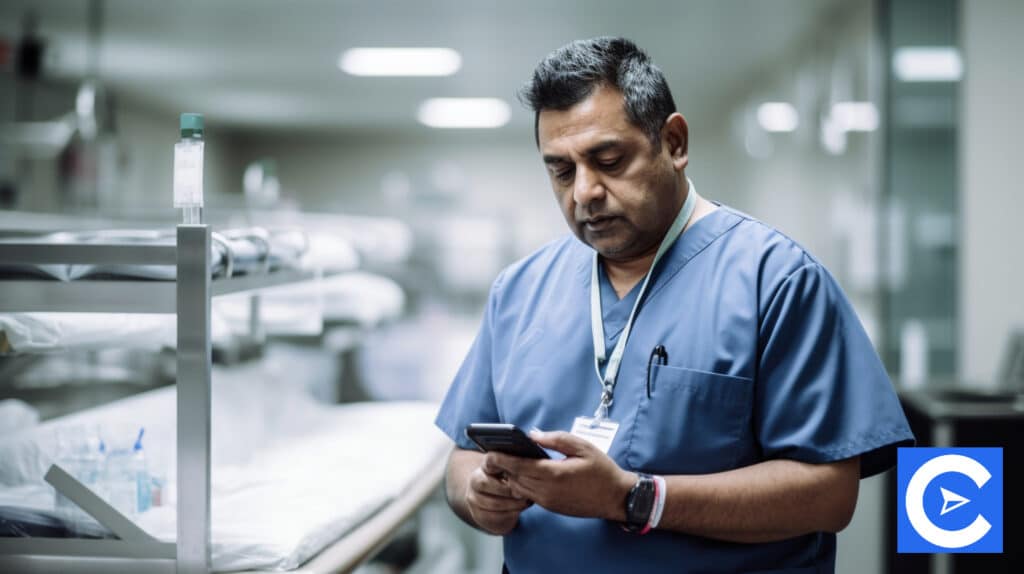 CNAs are healthcare providers specializing in providing basic patient care services, including feeding, bathing, and taking patients' vital signs.
Though not as highly educated and specialized as a registered nurse, CNA services are critical to the health system's success.
Hospital CNAs are usually full-time employees who support the functions of other healthcare professionals and ensure that patients get comprehensive medical services.
Most states require that CNAs have a minimum of a high school diploma and further training in the basics of patient care.
Additionally, the CNA certification course, which varies in length between states, equips nursing assistants with the skills and training needed to thrive in a hospital setting,
Here are some of the lesser-known CNA hospital duties:
1. Obstetrics Technician
An obstetrics/gynecology technician is a highly trained CNA working in a hospital who offers services tailored to women's reproductive health and delivery.
Obstetrics CNAs master the basics of women's reproductive health, labor, delivery, and surgical technology.
The obstetrics nursing assistant CNA provides direct patient care to neonatal and postnatal women while supporting registered nurses, doctors, and midwives in the labor, recovery, delivery, and postpartum units.
The main duties and responsibilities of an obstetric technician include:
Clerical duties include regularly updating patient records
Preparing sterile surgical fields for surgical procedures
Arranging surgical instruments and supplies for medical procedures
Participate and assist surgeons during procedures
Restocking patients' rooms of needed supplies
Clearing operating rooms and disposing of medical waste
Maintaining operating rooms' medical supply inventories
Assists in the admission, processing, and discharge of patients
Process and maintain medical emergency supplies at all times
Provide direct patient care under the supervision of a registered nurse
Performing any other health duties outlined in the state's CNA scope
An obstetrics patient care technician is a vital component in the hospital and offers much-needed physical and technical support for the obstetric unit to perform optimally.
2. Pediatric technician
A pediatric technician is a nurse aide who offers direct patient care to children's hospitals and other healthcare facilities with pediatric units.
The pediatric CNA usually takes on more responsibility than general CNAs since dealing with young children is more challenging than with other patients.
Nursing assistants in pediatric hospitals usually have advanced training in child health care, including Pediatric Advanced Life Support (PALS) and Pediatric Emergency Assessment Recognition and Stabilization (PEARS) training,
Pediatric CNAs in a hospital setting can work as pediatric surgical assistants, ambulatory pediatric technicians, direct care nurse assistants, and pediatric telemetry technicians.
The main duties of a pediatric CNA include:
Perform clerical work, including processing patient particulars from admission to discharge
Provide direct patient care, including bathing and feeding patients
Check patients vitals, including blood pressure, height, and weight
Monitor patients and report to a registered nurse in case of emergencies
Ensure adequate stocking of medical supplies
Maintaining cleanliness and general hygiene of patient rooms
Maintain hygiene of treatment areas, including disposal of biomedical waste
Perform all other general duties under the supervision of a registered nurse
Pediatric technicians work closely with other pediatric healthcare staff to provide high-quality services to children.
3. Operating room assistant
A surgical technician is a CNA who specifically works in a surgical department providing nursing support to surgeons and patients during medical operations.
Operating room assistants are integral for patients' overall care before and after surgery.
The main duties of an operating room assistant include:
Assist patients with activities of daily living (bathing, nail cutting, brushing teeth)
Prep and transport patients to and from operating rooms
Responsible for sterilizing and arranging medical equipment and supplies used in surgery
Prep the operating room
Perform clerical duties, including updating patient information
Clearing the operating and disposing of medical waste
Assist during the surgery as per the surgeon's instructions
Monitor patient's fluid intake and pain levels post-operation
Checking patient's vitals during specific times as stipulated by the RN
Operating room CNAs usually work full time supporting the efforts of other surgical health care professionals.
4. Emergency room (ER) technician
Emergency room nursing assistants provide the first point of contact for patients with emergencies.
The ER work environment requires CNAs to be fast and detail-oriented when dealing with emergencies.
Emergency Room CNAs may have Basic Life Support(BLS) and Emergency Room Technician(EMT) training.
The Emergency Room CNA's duties include:
Processing patient information and uploading it to the hospital's management system
Read patient's vitals, including blood pressure and heartbeat
Perform wound care, including cleaning, sterilizing, and dressing wounds
Taking EKG readings in some hospitals
Helping physicians fit crutches, slings and make plasters
Prepping and transporting patients for X Rays, CT scans, and other medical imaging departments
Performing point-of-care tests (blood glucose, pregnancy, fecal occult blood, and rapid strep tests)
Maintain cleanliness of patient rooms and treatment areas
Collect necessary laboratory samples(sputum, stool, urine)
Monitor patients for any adverse changes and report to RN
Emergency room CNAs apply their training and experience to ensure that emergency rooms operate optimally and offer high-quality services to patients.
5. Acute Care CNA
An Acute care CNA is a professional medical caregiver that provides nursing services in a hospital's acute care, ICU, and emergency department.
These nursing assistants are a vital part of a hospital's human resources that ensure critical care departments run smoothly.
Acute care CNA duties in hospitals include:
Assisting patients through the activities of daily living (grooming, bathing, eating)
Maintaining the hygiene of patient rooms and treatment areas
Checking and monitoring patients' vital signs
Providing clerical support to the department
Maintaining adequate stocks of department medical supplies
Sterilizing and maintaining feeding tubes and IV lines
Transporting and turning immobile patients
Acute care CNAs typically attend an acute care CNA training that broadens the CNA scope to provide the specialist services needed in these hospital settings.
Critical care nursing assistants are usually full-time hospital employees and typically work 24-hour shifts to provide patients with the required health services,
6. Telemetry CNA
Telemetry units are specialized hospital departments that electronically monitor patients with serious cardiovascular conditions like heart failures and strokes.
Nursing assistants who work in telemetry units usually have telemetry training and provide direct patient care while supporting other telemetry staff.
Telemetry CNAs usually perform these functions:
Check patients vitals, including blood sugar
Help patients move to x-ray rooms, catheterization laboratory, and other imaging units
Assist patients with daily activities of living (bathing, brushing, hair, and skincare)
Monitor patients' condition and report to RN in case of any changes
Perform clerical work (help admit and discharge patients)
Take inventory of available and needed medical supplies
Respond to patient bed calls
Some hospitals train their telemetry CNAs to take EKG readings and apply catheters if the state CNA scope allows it.
7. CNA clerk
In a hospital setting, personal care technicians (PCT) can double as medical transcriptionists and clerical officers.
Due to their training and experience, CNAs in a hospital setting are conversant with the medical language, terms, and writings, making them excellent transcriptionists.
The medical clerical CNA job description hospital includes:
Prepare patient medical records, reports, and summaries from doctors and other healthcare professionals dictated notes
Receive patient calls, help in patient scheduling and arrange patients' doctor visits
Update patient records to the hospital's health information system
Record entries into patients' flow charts, sheets, and treatment tables
Update the departmental stock records of medical supplies and equipment
Provide high-quality customer service to patients and their families
Arrange and organize conference facilities when necessary
A CNA clerical officer helps a hospital department operate optimally by providing important administrative assistance.
8. Patient Care Technician (PCT) oncology
An oncology PCT works in a hospital's oncology department providing direct patient care to cancer patients.
The oncology CNA directly works under the direct supervision of a skilled nursing professional to provide comprehensive health services to patients.
The oncology CNA position in the hospital is critical to the success of the patient's radiation program.
Being a CNA in a hospital's oncology unit is a rewarding career choice as you'll get to participate in a cancer patient's recovery journey.
These are some of the duties and responsibilities of an oncology CNA:
Assist in the patient admission and discharge process
Taking patient vitals, including blood pressure, and respiratory rates
Collecting lab samples, including sputum, stool, and urine samples
Sterilizing radiology medical equipment
Maintaining proper stocks of department medical supplies
Maintain hygiene of patient and treatment rooms
Ambulate patients to oncology and radiotherapy rooms
Provide patients direct care assistance(oral and body health)
Working as a CNA in a hospital's oncology unit is rewarding and allows you to gain practical skills dealing with oncology equipment and apparatus.
Let's switch gears and analyze why working in a hospital as a CNA is a smart career choice.
Advantages of CNA hospital jobs
CNAs work in various healthcare institutions, including hospitals, long-term care facilities, assisted living communities, hospices, and rehabilitation centers.
The different CNA job types offer a unique set of challenges and rewards to a patient care technician.
Here are some of the advantages of a CNA hospital job:
1. Better training and practical experience
If you're a CNA who wishes to gain relevant CNA experience, then a hospital is the best choice.
Hospitals offer a good training ground for nursing aides due to a large number of departments and varied sets of patients.
Depending on a hospital's staffing policy, CNAs can work in the inpatient, surgery, oncology, obstetrics, telemetry, and acute care departments.
The different hospital departments allow CNAs to gain first-hand experience in patient care under the guidance of skilled nurses.
CNAs can work in part-time or full-time roles in hospitals.
2. Higher pay
On average, hospital CNAs make more money than CNAs working in other healthcare facilities.
According to estimates by ZipRecruiter, hospital CNAs earn the highest salaries at $17 per hour compared to home health CNAs who earn $13 per hour.
Specialized CNAs who work in specialized hospital units like the ICU, oncology, psychiatry, and surgery earn even more than regular CNAs.
According to a bureau of labor statistics report for 2020, hospital nursing aides earn $32160 per year compared to home care CNAs who earn $29210 per year.
The bureau of labor statistics reports further states that Alaska paid the highest to hospital CNAs at $19.15 per hour while Louisiana paid the least at $10.94 per hour.
Factors that affect the CNA hospital pay range include experience, hospital size, location, additional CNA training(BLS, EMT training), hospital department, and responsibility.
3. Excellent working terms and benefits
Most nursing assistant hospital jobs are full-time and offer great employee benefits, including healthcare insurance, retirement plans, paid vacations, and life insurance.
The hospital CNA jobs package comes with a sign-on bonus and other work incentives like overtime pay.
Unlike other healthcare facilities, hospitals offer CNAs a stimulating and exciting working environment.
Due to the diverse mix of hospital employees, CNAs have an opportunity to grow both professionally, socially, and culturally.
As equal employment opportunities, employers and hospitals will hire you irrespective of your national origin, gender identity, sexual orientation, and religion.
4. Flexibility
Hospitals work round the clock and can comfortably accommodate your plans whether you're continuing education to be registered or wish to work per diem.
You can opt for full-time, part-time, day shift, or night shift, whichever works for you.
This kind of flexibility is seldom found in other CNA positions due to their nature of operations.
5. Career Advancement
Most hospitals offer their nursing assistants the opportunity to improve their skills and training through in-house training and mentoring programs.
Additionally, hospital CNAs have the greatest likelihood of continuing education and transitioning to RN or LPN positions.
Hospital CNAs usually acquire specialist skills in their respective departments allowing them to earn more and gain hands-on experience.
Working in a hospital is the best career choice for an ambitious patient care technician who wishes to grow professionally.
There are two sides to a coin, and a CNA hospital job has its own set of challenges and disadvantages.
Disadvantages of a hospital CNA job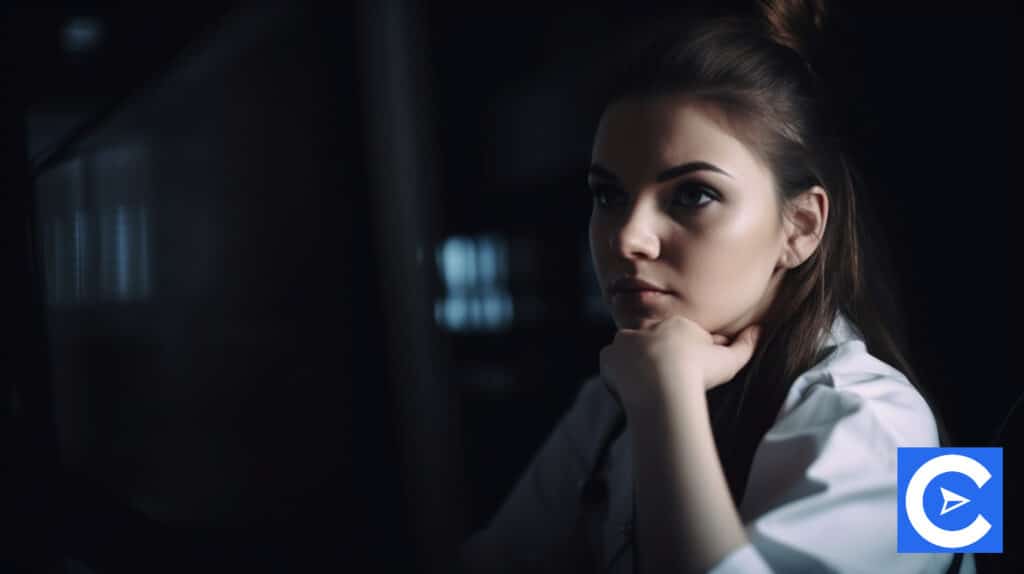 1. High-pressure job
CNAs working in hospitals experience more pressure and variance in their daily routine compared to other CNAs.
Hospitals are naturally busier and more demanding than other healthcare facilities like nursing homes or assisted living centers.
CNAs in a hospital setting generally put in more hours and exert more energy than their counterparts in other healthcare facilities.
2. Getting a hospital job is harder
According to the bureau of labor statistics 2020 report, only 6% of certified nursing assistants work due to the high competition and low CNA turnover.
CNAs who wish to work in hospitals may have to volunteer their services or improve their CNA skill set by enrolling in advanced courses like RN and LPN to bag a hospital job.
The extra effort and financial obligations force most CNAs to settle for non-hospital jobs.
3. Emotionally draining
Unlike other places where CNAs work, hospitals are naturally depressing.
The sight of people constantly suffering and dying can emotionally drain a CNA.
Even though the other healthcare facilities where CNAs work may have sick people, the gruesome reality of hospitals is quite different.
Conclusion
CNA hospital jobs are the perfect launching career for ambitious CNAs who want to grow in nursing.
By working in a hospital, nursing assistants get first-hand experience dealing with different patients and specialize in different medical fields.
And although a hospital CNA job may be emotionally draining and more physical than other CNA jobs, the rewards of a hospital CNA job greatly outweigh the cons.
We hope that our well-researched article on CNA hospital jobs has answered what CNAs do in hospitals.
Consider using our interactive CNA hospital job guide when selecting your preferred hospital nursing assistant job.
Read on for our in-depth answers to our reader's frequently asked questions.
FAQs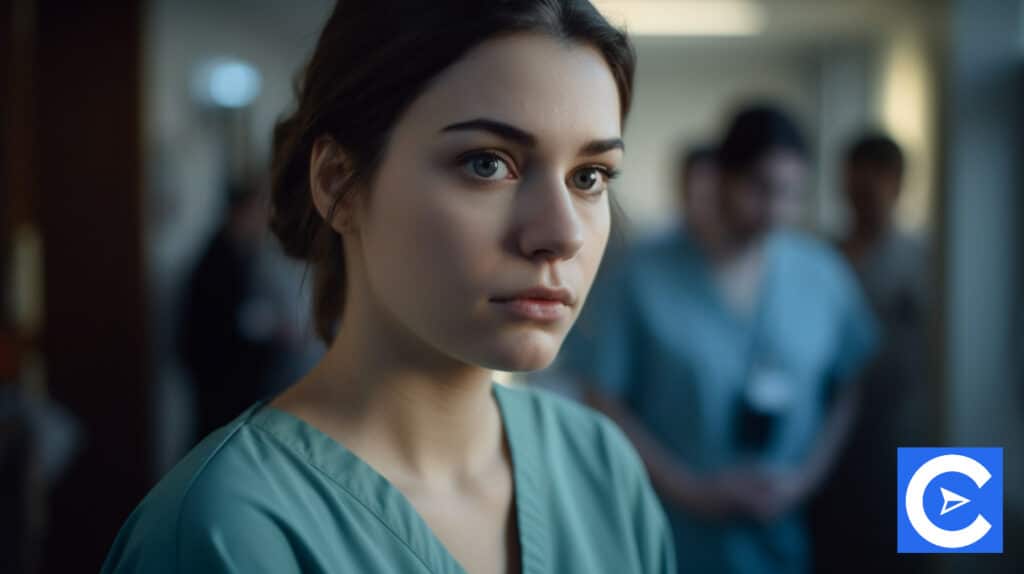 Can a CNA work in a hospital?
CNAs are integral to the success of hospitals. Hospital CNAs usually provide direct patient care under the supervision of registered nurses(RN) or a Licensed Practical Nurses (LPN). Additionally, hospital CNAs may offer specialized services in pediatrics, obstetrics, telemetry, ICU, surgery, medical transcription, and emergency departments.
How to get a CNA job in a hospital with no experience?
To get a hospital CNA job with no experience, consider the following options:
– Enroll for a trainee CNA role in a hospital
– Check for CNA job hiring that require no experience on online job boards
– Volunteer your services to a hospital that may eventually hire you
What does a nurse assistant do in a hospital?
CNAs provide both basic and specialized nursing care in a hospital setting, including:
– Checking a patient's vitals
– Providing clerical services
– Providing direct health care services (feeding, bathing, grooming)
– Assisting registered nurses in providing comprehensive care to patients
– Maintaining general hygiene of patient rooms and treatment areas
Is it better to be a CNA in a hospital or nursing home?
It depends on your career goals. CNAs in hospitals gain more practical experience, get better pay, and have higher chances of CNA specialization than nursing home CNAs. CNAs in nursing homes don't require as much experience and have less job variance than hospital CNAs.
How to be a good CNA in a hospital?
According to CNAplus, an effective CNA in a hospital setting is:
– Professional and courteous to patients and staff
– Observant
– Patient 
– Flexible and willing to tackle any assigned job
– Emotionally stable
– Physically able to tackle CNA duties
– Excellent communicator
– Good time manager
– Great team player 
– Compassionate and empathetic
– Detail-oriented
How to get Hospital Jobs as CNAs?
Certified CNAs who wish to work in hospitals should consider attending networking events and volunteering their services in hospitals. Additionally, they should regularly apply to CNA hospital job openings, enroll in hospital CNA trainee programs and sign up for recruitment agencies for relevant job alerts.
What is the role of a CNA in a hospital?
Hospital CNAs specialize in providing direct patient care under the supervision of an RN or LPN. The duties of hospital nursing assistants include taking patients' vital signs, feeding, bathing, transporting, and turning immobile patients. Additionally, hospital nursing aides perform clerical duties and maintain hygiene in-patient rooms and treatment areas.
What is the role of a CNA in a hospital?
Hospital CNAs specialize in providing direct patient care under the supervision of an RN or LPN. The duties of hospital nursing assistants include taking patients' vital signs, feeding, bathing, transporting, and turning immobile patients. Additionally, hospital nursing aides perform clerical duties and maintain hygiene in-patient rooms and treatment areas.
What is per diem CNA?
Per diem CNAs refer to nursing assistants who aren't permanently attached to hospitals and only fill CNA staffing shortages. Per diem CNAs are state-certified, perform all CNA duties on a per-job basis and earn more than normal hospital CNAs due to their flexibility.
Do CNAs work under case managers?
CNAs are under the direct supervision of registered nurses but are answerable to case managers as well. Hospital case managers are responsible for preparing patient treatment plans, evaluating the level of patient care, tracking unit progress, and liaising between different team members to ensure speedy, high quality, and efficient patient care.
Which CNA job types pay the best?
According to ZipRecruiter, these are the highest paying CNA jobs in 2022:
– Nursing unit clerk – $31000 -$68500
– Nurse aid evaluator – $28500 – $58500
– Nursing secretary – $27500 – $58000
– Nursing attendant – $24500 – $43500
– CNA ltc (long term care) – $31000 – $41500
– Nursing technician – $27000 -$40000
– CNA per diem – $29000 – $39000
What jobs can a CNA do in a hospital?
CNA hospital duties include:
– Clerical duties
– Direct patient care(bathing, feeding)
– Moving patients by hand or in a wheelchair
– Taking vital signs and updating patient charts
– Processing patients from admission to discharge
– Take inventories of medical supplies and equipment
– Maintain the hygiene of treatment areas and patient rooms
References