Our esteemed reader, welcome to this blog post on transitioning from CNA to RN!
You'll learn the types of CNA to RN programs, requirements for an RN program, schools, and funding for RN programs.
Here are the main thematic thrusts of the article:
Overview of CNA to RN programs
Types of CNA to RN programs
Requirements for an RN program
Schools offering CNA to RN programs
Ways to fund RN program
Let's dig deep to know how to transition from CNA to RN!
Overview of CNA to RN Programs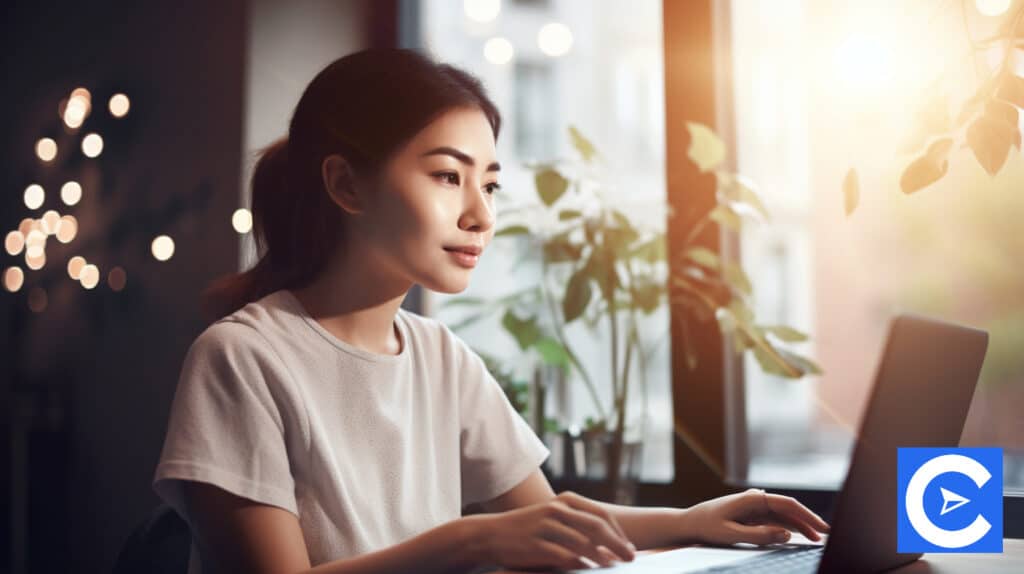 CNA to RN programs are quick ways for certified nursing assistants to gain the crucial clinical knowledge and experience required to transition to registered nurses.
The programs are known as "bridge programs" because they close the gap between a nursing assistant's present skills and those required to become a registered nurse.
CNA bridge programs are knowledge enhancers.
Many people prefer CNA to RN programs because they're quicker for nurse aides to earn an associate degree in nursing (ADN) than the conventional RN degree program.
The typical RN degree program takes 2-4 years to complete.
CNA to RN Bridge programs gives credits to nurse assistants for the coursework they completed during their CNA program.
Hence, nursing assistants don't take duplicate courses during their RN program.
In other words, nursing assistants don't have to retake prerequisite courses already taken in their CNA classes.
This approach makes the CNA to RN bridge programs less costly and quicker to complete than the traditional ones.
Thus, to those asking "CNA to RN how long?" it doesn't take up to 2 years.
Types of CNA to RN Bridge Programs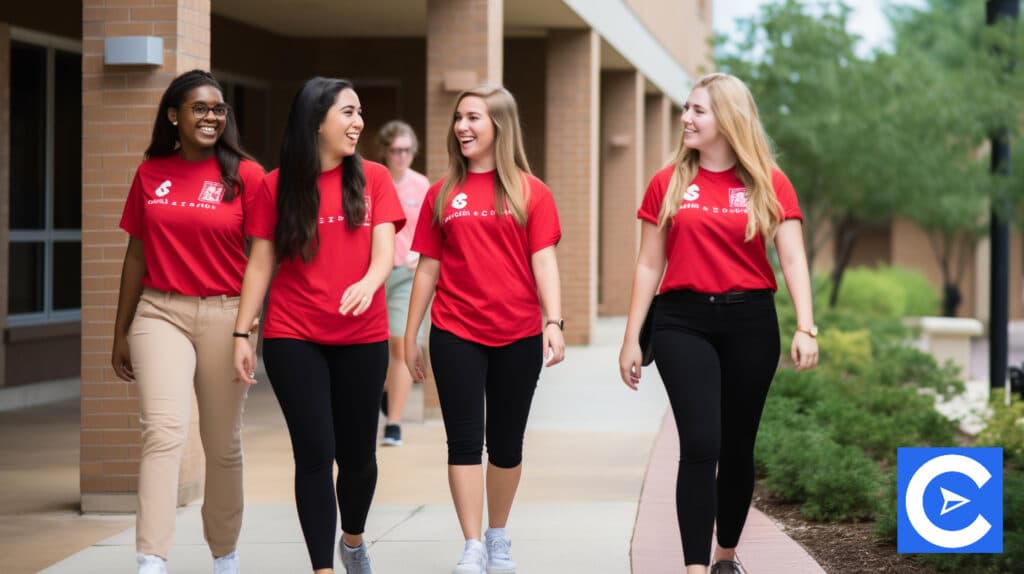 Many ways lead to the CNA RN programs, and you choose the most convenient one for you:
CNA to RN Bridge Nursing Programs
Enrolling in a CNA to RN program is the quickest way of earning an RN license.
The programs allow you to acquire your license within 12 months.
The completion time is reduced because you've already taken the prerequisite courses during your CNA program.
Similarly, a nurse aide has foundational knowledge, which bolsters their confidence to finish the program in record time.
A nursing assistant isn't new to many of the topics in the CNA to RN programs.
During your CNA Bridge to RN program, you'll first take some general education courses.
After that, you'll take anatomy, biology, and chemistry courses.
You also need to complete clinical hours, which are advanced in BSN programs.
After your RN program, you're qualified to sit the NCLEX-RN exam.
Every candidate must pass the licensing exam before licensure.
You receive your RN license after passing the NCLEX-RN exam and satisfying the requirements of your state board of nursing.
Apart from CNAs, this program is also ideal for licensed practical nurses (LPNs) and licensed vocational nurses (LVNs).
Part-Time BSN Programs
Most nursing assistants don't quit their jobs while transitioning to an RN.
You can earn your bachelor of science in nursing (BSN) through night classes and weekend lectures.
Since the full-time certificate doesn't command a higher value than the one earned through part-time studies, take advantage of the latter.
You can use the money you earn while studying to fund your studies because CNA RN programs are costly.
Full-Time CNA RN Programs
The full-time option is ideal for you if you can commit to detailed class schedules.
It allows you to learn and conduct extensive research on microbiology, pharmacology, chemistry, and other crucial topics.
Full-time students aren't divided between their work and studies.
This option is the best if you're financially buoyant.
There are over 600 Bachelor of Science in nursing programs in the US, many of which are virtually taught.
Online Degree Programs
Increasing technological improvements have made online nursing education an everyday thing.
If you wish to pursue your nursing education remotely, there are many CNA to RN programs online.
Nursing assistants working full-time and who wish to transition to registered nursing simultaneously will find CNA to RN bridge programs online more viable than on-campus learning.
Most learners complete CNA to RN online programs within a year.
An experienced nursing assistant who doesn't want to quit their job should earn their bachelor's degree online.
Requirements for an RN Program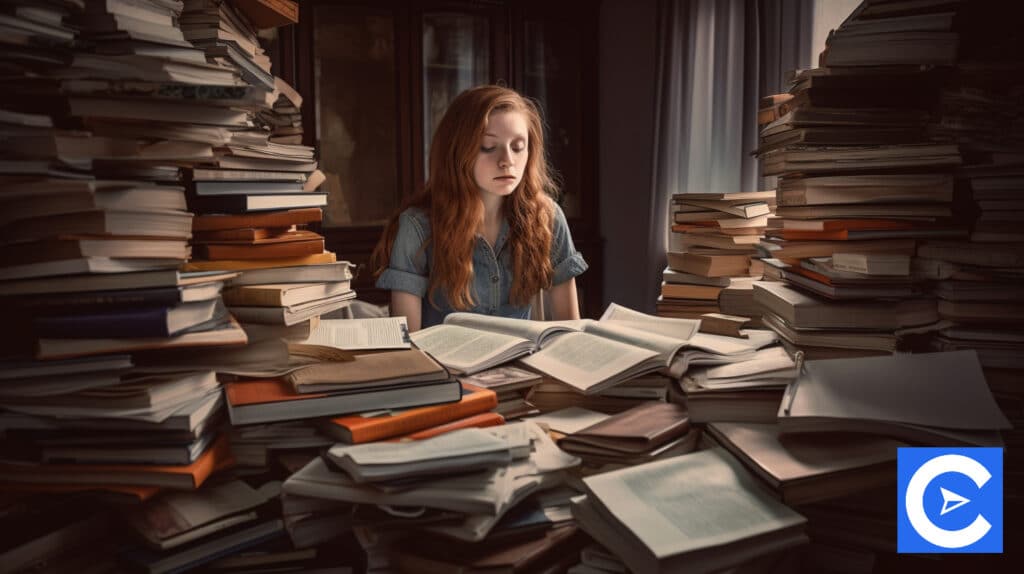 Our preoccupation in this section is to understand how to go from CNA to RN.
Nobody can become a registered nurse without earning a BSN and also passing the licensing exam of your state board of nursing.
A candidate must complete all essential coursework and classes highlighted in their program selection.
A traditional BSN program takes an average of 4 years to complete, but an accelerated or bridged program takes less than 2 years.
Below are the prerequisites for RN program enrollment:
A minimum of 2.75 GPA in an associate degree program or high school
Coursework in relevant laboratory-based courses such as chemistry, microbiology, anatomy, and biology
A personal essay
Verifiable volunteer activities
You can't transition from a nurse aide to an RN without meeting these requirements.
Nursing schools don't compromise on their requirements because nursing practice is critical.
However, an ideal and experienced CNA shouldn't have a problem meeting any of these requirements.
Schools offering CNA to RN programs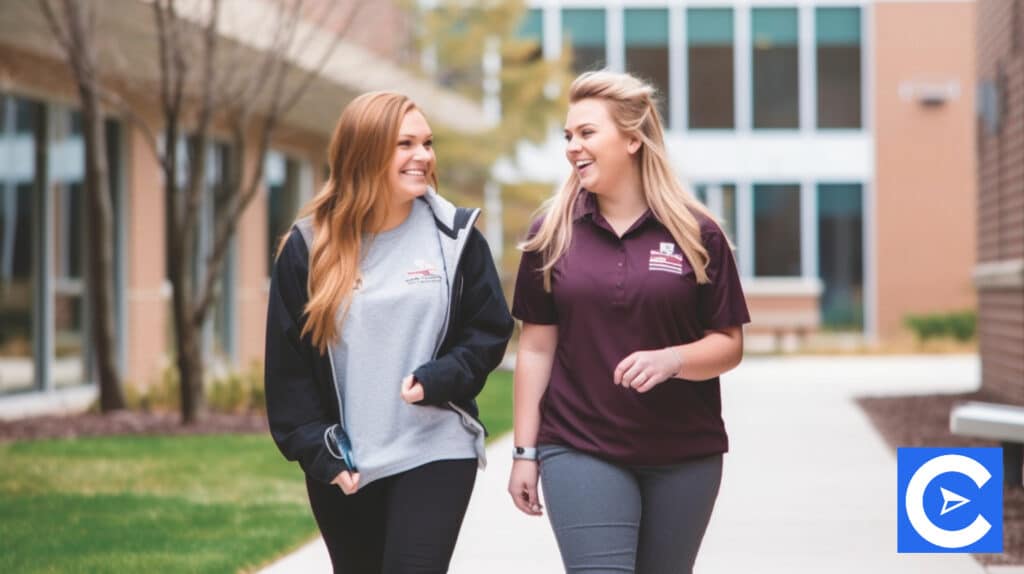 Now that you know the requirements for an RN program, let's briefly outline some schools offering CNA to RN programs:
University of Pittsburgh
Pittsburgh is reputed as the center of learning and research.
Well-experienced tutors teach BSN programs at the university.
Pitt's BSN teaches students how to maintain, restore, and promote human health.
The university has helped many nursing assistants actualize their dreams of being registered nurses.
Herzing University
Since its establishment in 1965, Herzing University has distinguished itself by providing career-based higher education.
The faculties have applied this principle to the numerous CNA to RN programs the school offers.
The school offers accelerated BSN for CNAs.
The university also offers a 20-month associate degree in nursing to prepare students for the licensing exam.
Students can transfer their ADN credits to earn BSN afterward.
Adelphi University
Adelphi is a not-for-profit university that offers quality education to students across the board.
The university offers a BSN program that helps nursing assistants transition into RNs.
The lecturers in this university teach skills and knowledge that go beyond conventional practices.
The BSN curriculum focuses on long-term care, health promotion, and caring for patients.
Other schools offering these programs are Drexel University, University of San Francisco, Gonzaga University, and Villanova University.
Many other institutions are offering CNA to BSN educational programs.
Please read up on them and go with the one that best suits you.
Program Cost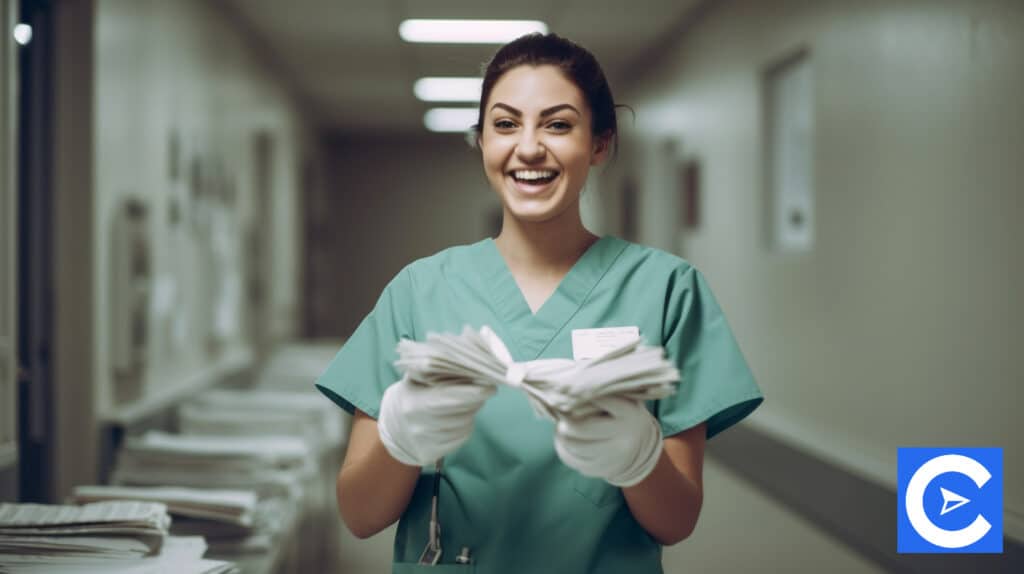 Many people are still contemplating between the CNA and RN because of cost.
However, a BSN program isn't too costly for CNAs because they'll enroll in the accelerated program, typically taking one year instead of a 4-year program.
The bridge CNA nursing program cost is between $17,000 and $90,000.
The differences in cost are caused by location, program offerings, and type of institution.
On the other hand, a conventional BSN program is between $40,000 and $200,000.
Thus, the CNA nursing school is both time and money-saving.
Ways to Fund RN Programs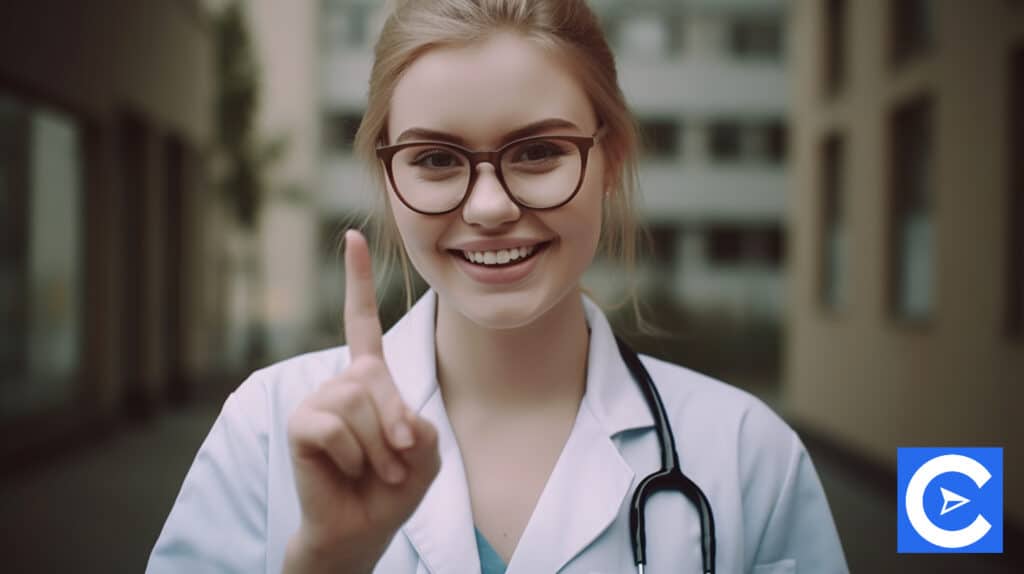 After deciding to transit to a registered nurse, funding is one of the hurdles you might encounter.
Securing funding for higher education isn't a child's play, but this shouldn't dampen your resolve to become an RN.
Apart from scholarship opportunities, you can assess numerous grants through the federal government.
Do a little background check on the best funding option for your educational voyage.
Here are some of the options to explore:
Check with Your Employer
Many hospitals and long-term care facilities offer continuing education assistance to their employees.
Many CNAs earn their RN credentials through the work-study programs of their organizations.
Working with an institution that gives tuition reimbursement eases your financial burden.
Federal Based Student Aid
The Department of Education offers students loans with minimum interest rates.
Their repayment plan is flexible and takes the pressure off you.
Whether you want to school for CNA or RN, getting a loan from this source will make you concentrate on your studies.
You don't have to bother with repayment plans because they'll structure flexibly.
Explore Grant Options
The government gives billions of dollars as grants yearly.
Read up about the grants and their criteria beforehand to know how to tweak your application.
Ensure your application reflects the highest possible standard and submit it on time.
Applying for grants is daunting, but it's one of the most accessible means to fund your education.
You have a higher chance of receiving government grants if you agree to work in areas experiencing a shortage of nurses.
The American Association of Colleges of Nursing, the American Academy of Nursing, and the California Government BSN scholarship are some of the opportunities you can explore.
Student Loans
If every other step fails, rest assured that this option will work out.
You can access a student loan to further your education.
After completing your program, the loan attracts a 4% to 11% interest rate.
The increasing job growth rate for RNs shows that you can quickly repay the loan.
The Bureau of Labor Statistics (BLS) has projected 9% job growth for RNs from 2020 to 2030.
Thus, RNs have job security.
There will be more job openings in the healthcare industry in the coming years.
Similarly, healthcare providers also earn better salaries than CNAs.
According to the BLS, the average salary of an RN in 2020 was $80,010, while CNAs make an average of $32,050.
Hence, don't be concerned about funding whenever you're thinking of how to become an RN from CNA.
If you take loans to advance your nursing career, it's a worthy investment, and you'll pay it back within a given time frame.
Conclusion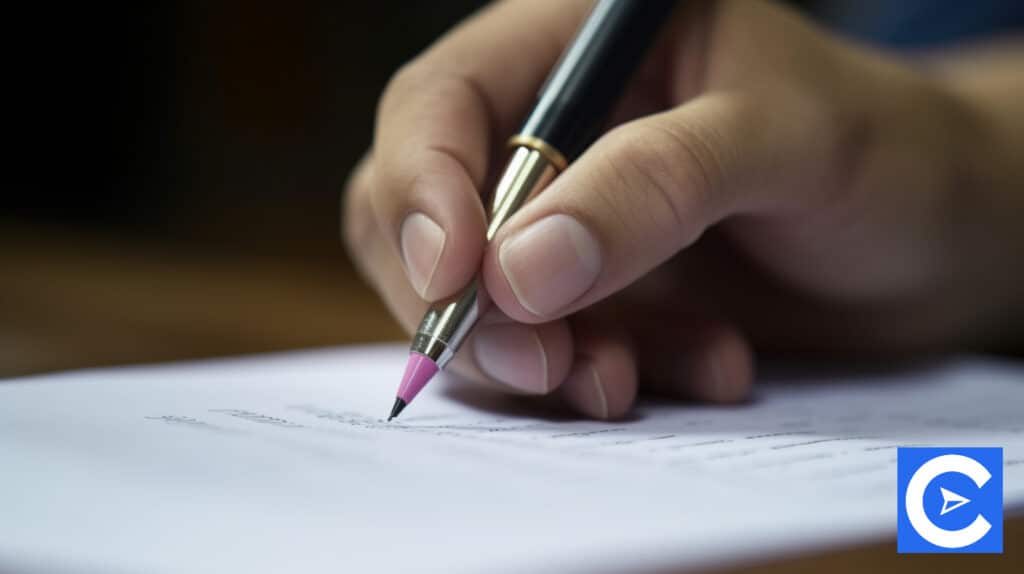 Your nursing education shouldn't end in community colleges if you want to attain top-tier positions in the healthcare industry.
We outlined the steps required of a certified nursing assistant to transition to an RN.
You shouldn't be pleased with your CNA training because it only allows you to perform 'menial' roles in the industry, such as patient care.
Nursing assistants work in nursing homes, draft care plans, and monitor vital signs.
If you want to treat patients and work in more decent settings, you should transition to an RN.
Your work experience is an unquantifiable advantage in making the transition quick and convenient.
However, you must be committed and disciplined to make the transition seamless and smooth.
If you follow the insights we shared in this article religiously, you'll become an RN in the next 12 months.
FAQs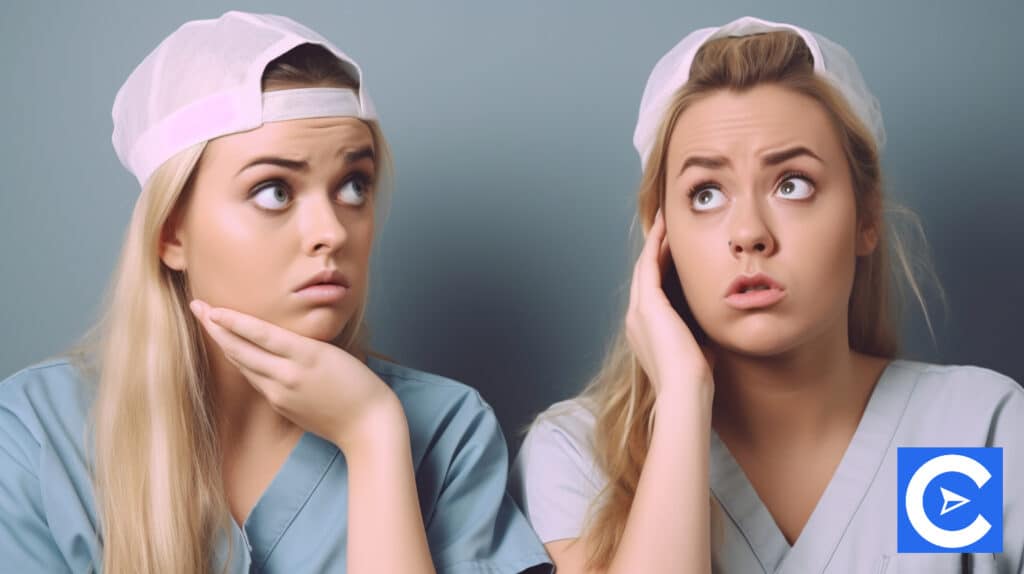 Can a CNA become an RN?
Yes, most nursing assistants transition to RNs through RN bridge programs. The programs allow nursing assistants to become registered nurses within 2 years. CNAs are eligible for accelerated BSN programs across universities and nursing schools. Nursing assistants are exposed to better career opportunities and higher salaries after becoming RNs.
What is the next level of nursing after CNA?
After the CNA, the next level of nursing is Licensed Practical Nurse (LPN) or Licensed Vocational Nurse (LVN). They're excellent career choices, and the BLS has projected a 12% job growth for them between now and 2030. You must acquire an associate degree to serve as an LPN or LVN.  
Can you go from CNA to RN online?
You can transition from a CNA to an RN through virtual studies. Many schools are increasingly adopting the online option for students on full-time jobs. You learn at your speed and access study materials when convenient for you.
What schools offer CNA to RN bridge programs?
Hundreds of schools offer the accelerated-BSN program in the US. Some examples include the University of Pittsburgh, Herzing University, Adelphi University, Drexel University, and Gonzaga University. You can transition from a CNA to RN within 12 to 20 months in these institutions.
Do you have to be a CNA before RN?
No, you don't have to go through the CNA route before becoming an RN. Some people enroll for BSN immediately after high school, while others with a bachelor's degree in other fields may participate in accelerated programs. However, being a nursing assistant shows you're committed to nursing practice.
How do I switch from CNA to RN?
The fastest way is to enroll in CNA to RN bridge program. You'll take relevant courses to prepare you for the licensing exam. You must pass the NCLEX exam and meet the work experience requirements before RN licensure.
Does being a CNA help with nursing school?
It gives you an edge in the classroom. Your experience as a nursing assistant will also help you during hands-on clinical. You'll be familiar with most of the concepts being taught. Starting a nursing school with a practical understanding of what goes on in the healthcare sector helps you.
How long does it take to become an RN from CNA?
You can complete a bridge program within 12 months. However, most people spend 18 to 24 months finishing the transition program. Highly-experienced nursing assistants quickly complete the program because they're familiar with most concepts. Gaining the appropriate skills is more crucial than rushing to complete the program.
How many CNAs become RNs?
There are no official figures of nursing assistants that have become RNs. The transition program requires commitment and discipline to complete. Many nursing assistants drop off on the way; they aren't disciplined enough to combine their work with their studies. If you're resilient, you'll complete the CNA RN program early.
How does the CNA to RN bridge program work?
You'll only take relevant courses; the program doesn't allow participants to take courses they had done in their initial coursework. Thus, nursing assistants only concentrate on new tasks. They can complete the bridge program within 12-24 months instead of the conventional 4 years.
References