Hello and welcome to the best article on the internet on CNA Classes.
reading this article to the end will equip you with all you need to know about CNA Classes, documentation and prerequisites, online availability, and much more!
By the end of this article, you'll be able to:
Understand the scope of CNA Classes
Know the documentation and background checks required for enrollment
Online and physical resources available for CNA Classes
Find the best CNA Classes for yourself
So without further ado, let's dive right in!
Scope of CNA Classes and Syllabus Outline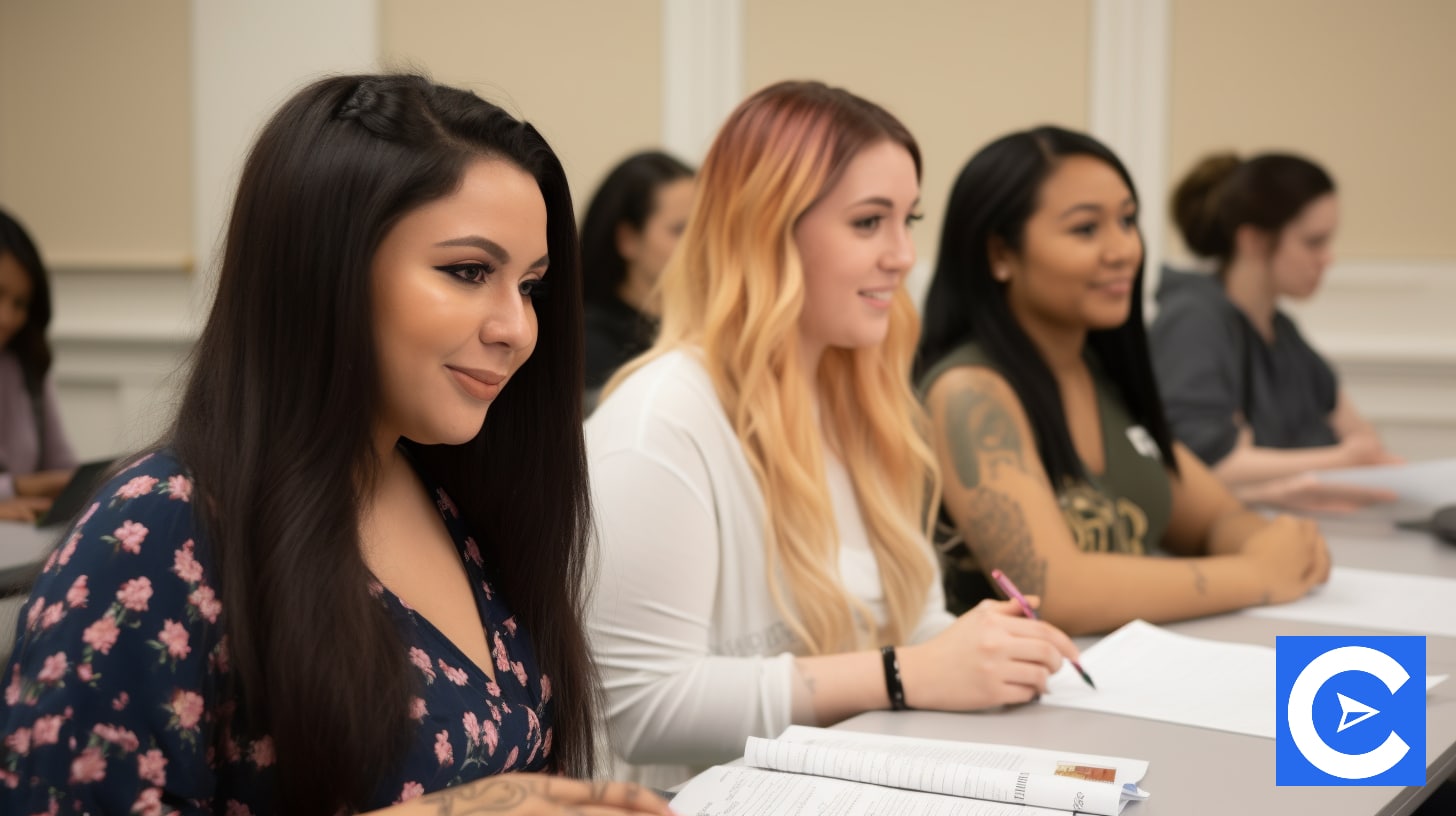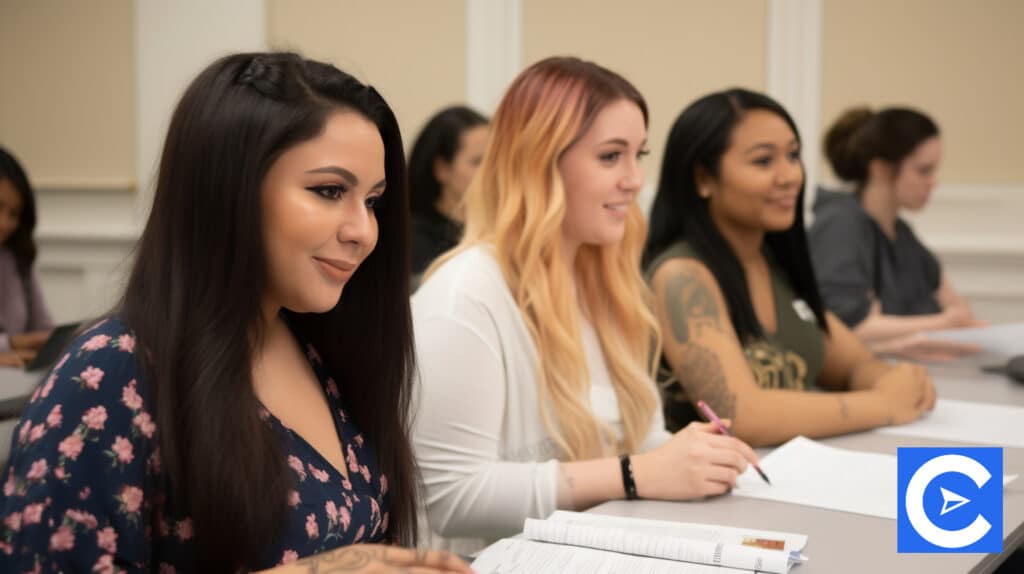 Unlike an LPN (Licensed Practical Nurse), a certified nursing assistant's job description usually consists of helping patients in everyday activities, which is reflected in the syllabus for CNA classes.
The responsibilities you learn include bathing, toileting, eating, mobility, and personal care of the patients and residents.
CNAs are also responsible for general healthcare roles, such as carrying out a check-up on a patient and recording them.
In the light of their responsibilities, the CNA classes carefully curate the syllabus to ensure that the students have the competency and confidence to carry out these responsibilities.
One of the reputable nursing academies, Premier Nursing Academy, offers CNA training with a comprehensive syllabus to seal the faith of future CNAs.
As healthcare providers, their courses cover a variety of important materials such as:
Checking vitals and taking care of the patient
Familiarizing with emergency procedures
Tending to the social and mental health of patients
Caring for mentally ill patients
Handling infections
Restorative Care
Entitlements and liberties of residents and patients
Speaking and interpersonal skills
Basic nursing skills
Prerequisites Needed to Enroll in CNA Classes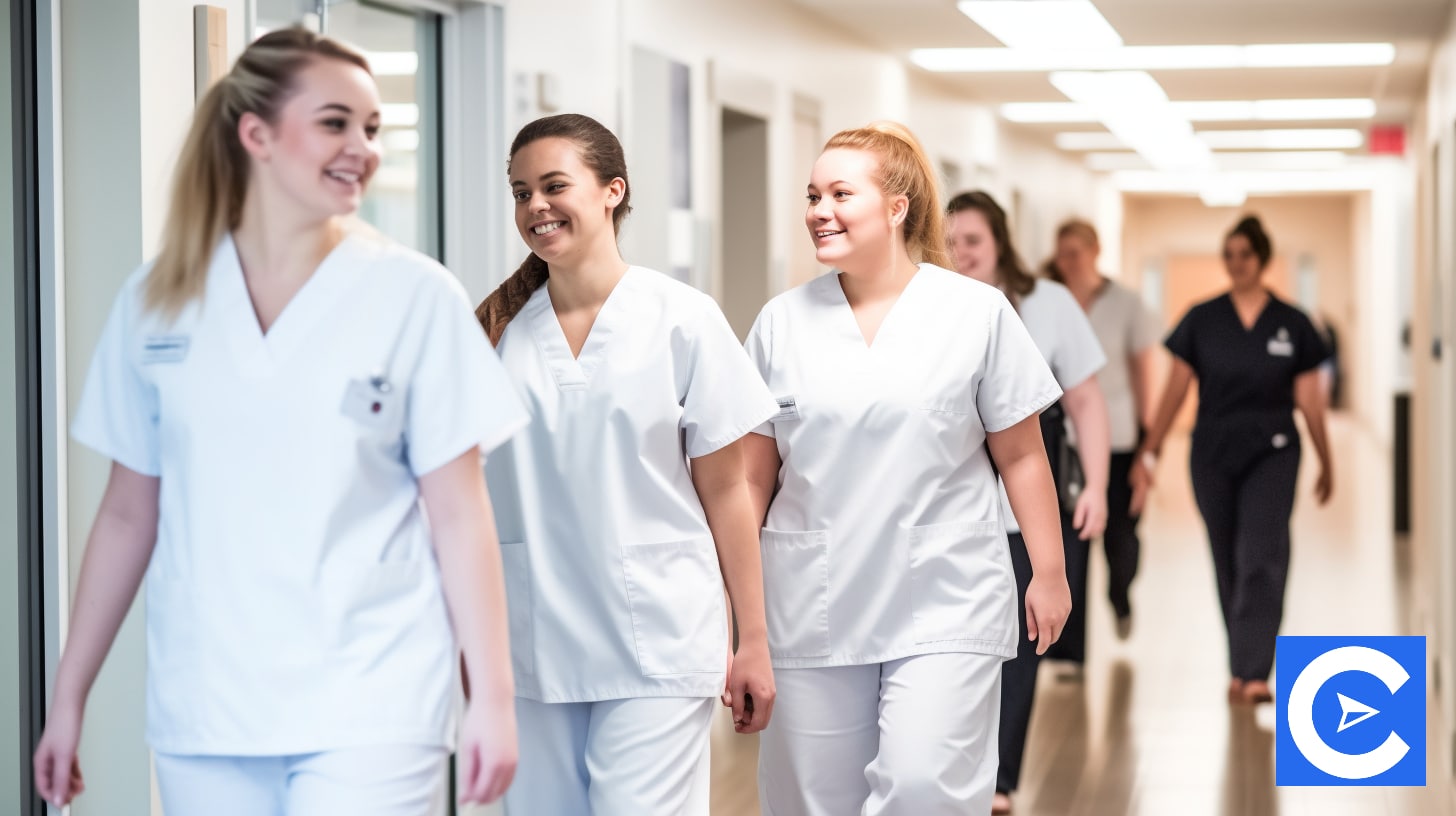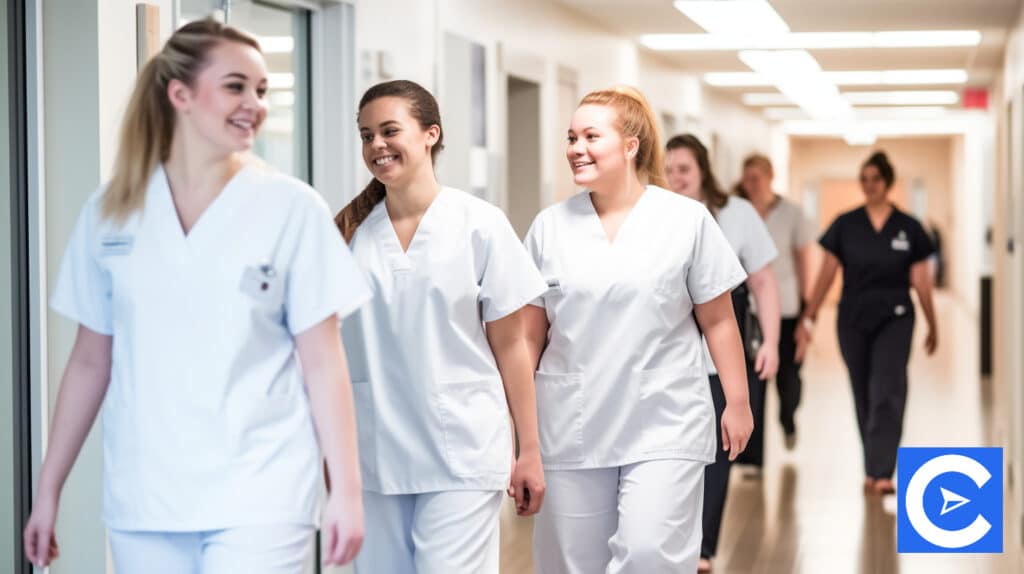 Due to the nature of the job, it is required for CNAs to possess some official documentation as proof of their expertise and ability to cope in the field.
Similarly, the application process is quite simple with a criminal background check.
High School Diploma or GED
You do not need an associate degree to enroll in CNA classes.
This is a standard requirement for all applicants as it shows that the student can complete assignments, follow instructions, and have a sense of direction.
Students who do not graduate with the former can take the GED to prove the same skills.
With proof of continuing education, students are more likely to be chosen by academies.

BLS CPR Card
A BLS CPR Card is integral for all healthcare professionals to be apt at performing CPR.
This documentation proves that a person can perform CPR on an adult, child, and infant.
A BLS CPR Card also proves that the student can work with ventilation.

Physiology and Anatomy courses
Assisting patients round the clock calls for the student to grasp the basics of medicine, human physiology, and anatomy.
Up-To-Date Immunization Records
A CNA works as a caregiver for people with various ailments, illnesses, and conditions.
To minimize any risk of transmission of possible viruses and illnesses, the CNA must be up to date with their vaccines.
CNA Classes and Relevant Prerequisites for Becoming a Nursing Aide
Similar to the above documentation, a few prerequisites need to be fulfilled.
This is to certify that the student can handle the responsibilities of a Nursing Aide.
To achieve these prerequisites, some formalities and courses need to be completed.
Enrolling in a State Approved Certified Nursing Assistant Training Program
To be awarded the title of a Nursing Aide, one must enroll in a state-approved certified nursing assistant training program and pass the state exam.
Several institutes and academies offer certified nursing assistant programs in the United States.
However, you must check that their credentials match your state and the institute has its seal of approval before enrolling in a said institute.
Completing Specified Attendance Hours in CNA Classes
Like certified nurse aide programs, CNA students must complete the required hours to get their certification.
The training course can vary in length. It can last from as little as 2 weeks and go up to 8 weeks.
Generally, there are 75 hours of training to be completed, and the students have the flexibility to spread these hours according to their liking.
Completing Specified Attendance Hours for In-Person Training Concurrent with CNA Classes
Similar to the point mentioned above, the student needs to complete the said attendance hours for training, which will be face-to-face.
This training is carried out parallelly to the CNA classes and is crucial to understanding the clinical experience of what you are learning in class.
This type of training often involves working with your peers and instructors.
It also includes carrying out basic duties such as checking vitals, cleaning up after the patient, dressing, and grooming the patient.
This factor is implemented so students have practical nursing experience and usually practice this in a nursing facility.
Passing all Skills Taught During CNA Classes as Part of the Curriculum
As it is evident that the CNA syllabus is quite extensive, it is integral for the student to confidently apply all the skills they have learned to be awarded the certification.
The CNA classes revolve around theory work, lab work, clinical work, and expert placements.
The course has been carefully designed to balance the theoretical work with the practical aspect.
The theory work consists of learning about fundamentals, including expected tasks, checking vitals, and learning human physiology and anatomy.
It also includes working for the safety and providing care for the patients keeping in mind any of their specific needs such as cognitive decline, home care, and end-of-life care.
The theory work also aims to smooth the transition from a student to an employee.
Sitting for Board Approved CNA Certification Exams
The last step of becoming a registered CNA is passing the board-approved CNA certified exams. This step is a derivative of all the previous steps.
If one finishes all the steps above, one can clear the approved CNA certification exams with flying colors.
The exam intricately tests the student's theoretical and practical knowledge about this field.
The exam is split into two halves, the written and oral portion and the clinical skills portion.
A test proctor conducts the former to test the students' knowledge of medical terminology, CNA tasks and daily activities, anatomy and physiology, and more through multiple-choice questions.
On the other hand, the clinical skills exams are conducted by a registered nurse or any other healthcare practitioner.
They will have the examinee show important skills such as washing hands, checking pulse, and more.
After the procedure's success, the student can have their name added to the nurse aide registry.
Resources Available For CNA Classes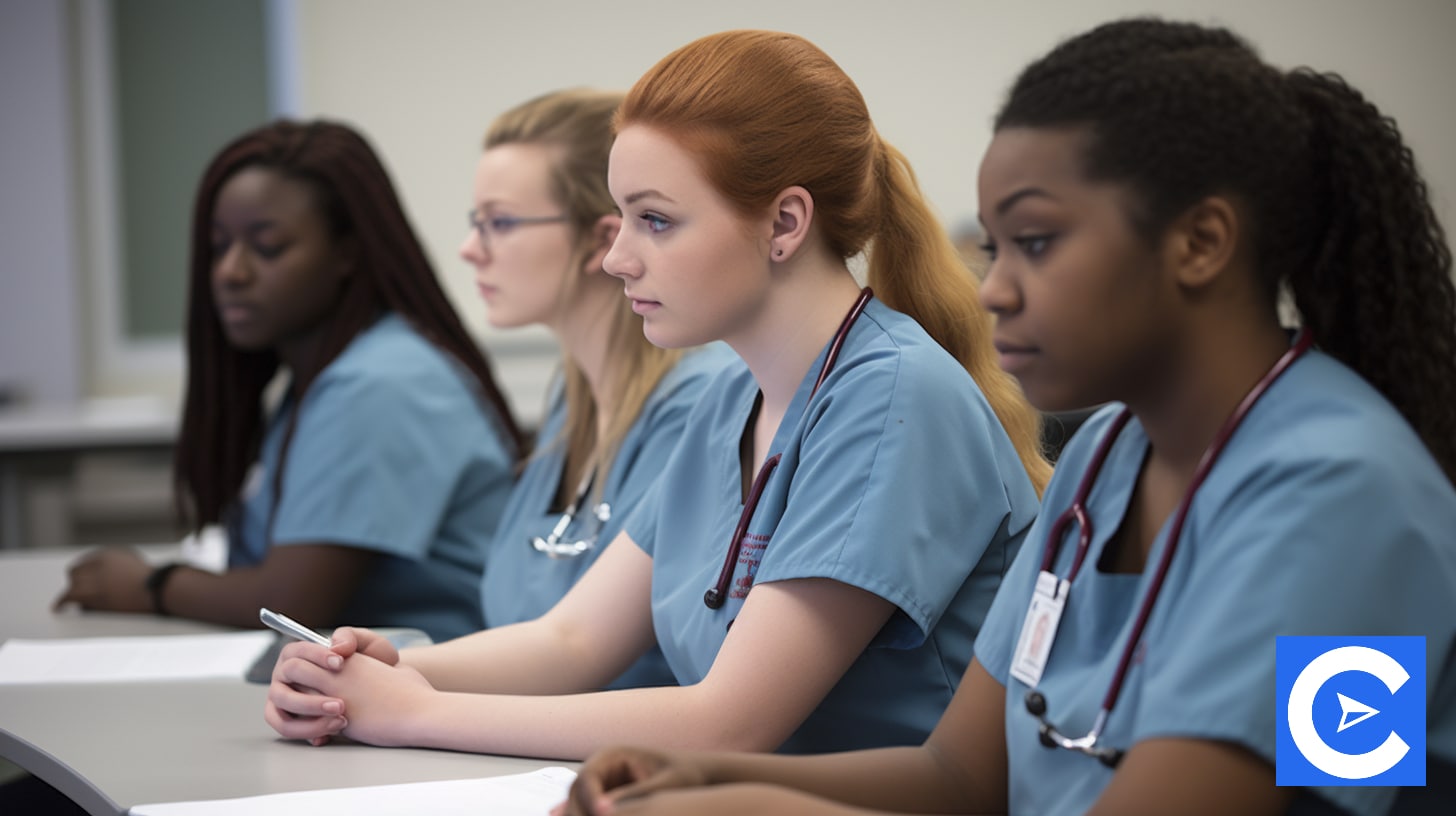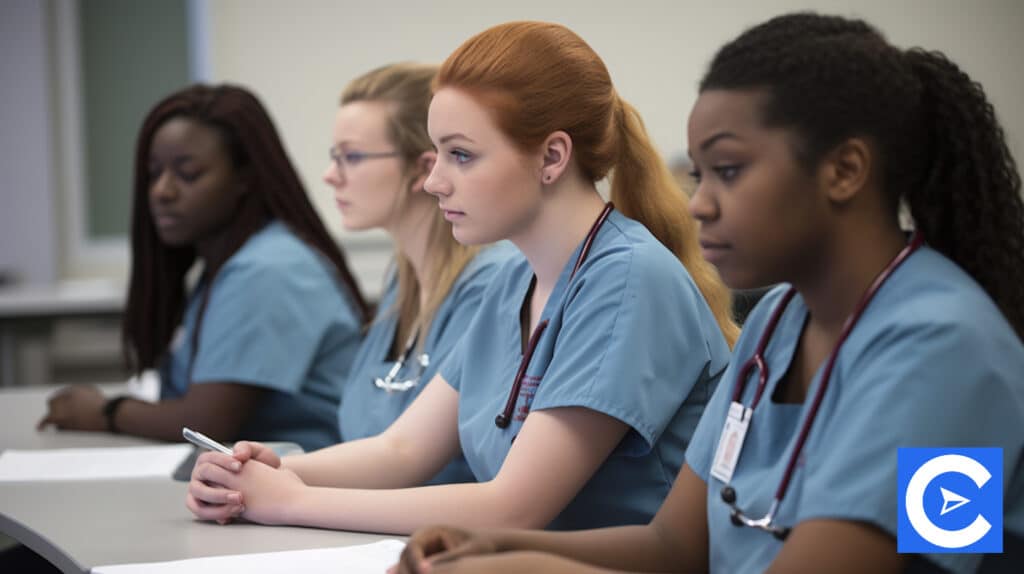 Such a thorough curriculum may seem daunting at first sight. However, this is not the case.
A lot of useful and informative material is available free of cost to students interested in pursuing a CNA career.
Online Materials
Thanks to the internet, many information, tips, and guides from the best CNA programs, assistant nursing schools, and nursing aide schools are available at your fingertips.

Among the most reliable resources for CNA certified schools or CNA certification online are:
Premier Nursing Academy
Cambridge College
Red Cross
University HQ
The internet is a great resource for learning more about the field, especially considering that many academics have started offering online courses amid the COVID pandemic.
These websites have tips and student guides that break down the entire CNA course length into digestible pieces, but some even include free reading material that's an integral part of CNA degree programs.
Students who can't afford books or prefer to keep things digital at CNA nursing schools can benefit exponentially from the mentioned resources.
Physical Materials
There are tons of informative books endorsed by CNA nursing schools.
They're readily available and are popular among student CNAs.
The following books take the lead:
Mosby's Textbook for Nursing Assistants
Nursing Assistant Care: The Basics
The Nursing Assistant: Essentials of Holistic Care
Nursing Assisting: A Foundation in Caregiving
You can visit your local library and request directions for health-related books that overlap with CNA classes' curricula.
The key here is to remember that no 'one' CNA training book does it.
Different books appeal to different kinds of student CNAs.
It's important to go through the books well to avoid last-minute stress while picking the right preparatory material for your exams.
Backing up your learning through these published books will ensure your thorough learning in physical classes.
Finding the Best CNA Classes to Enroll In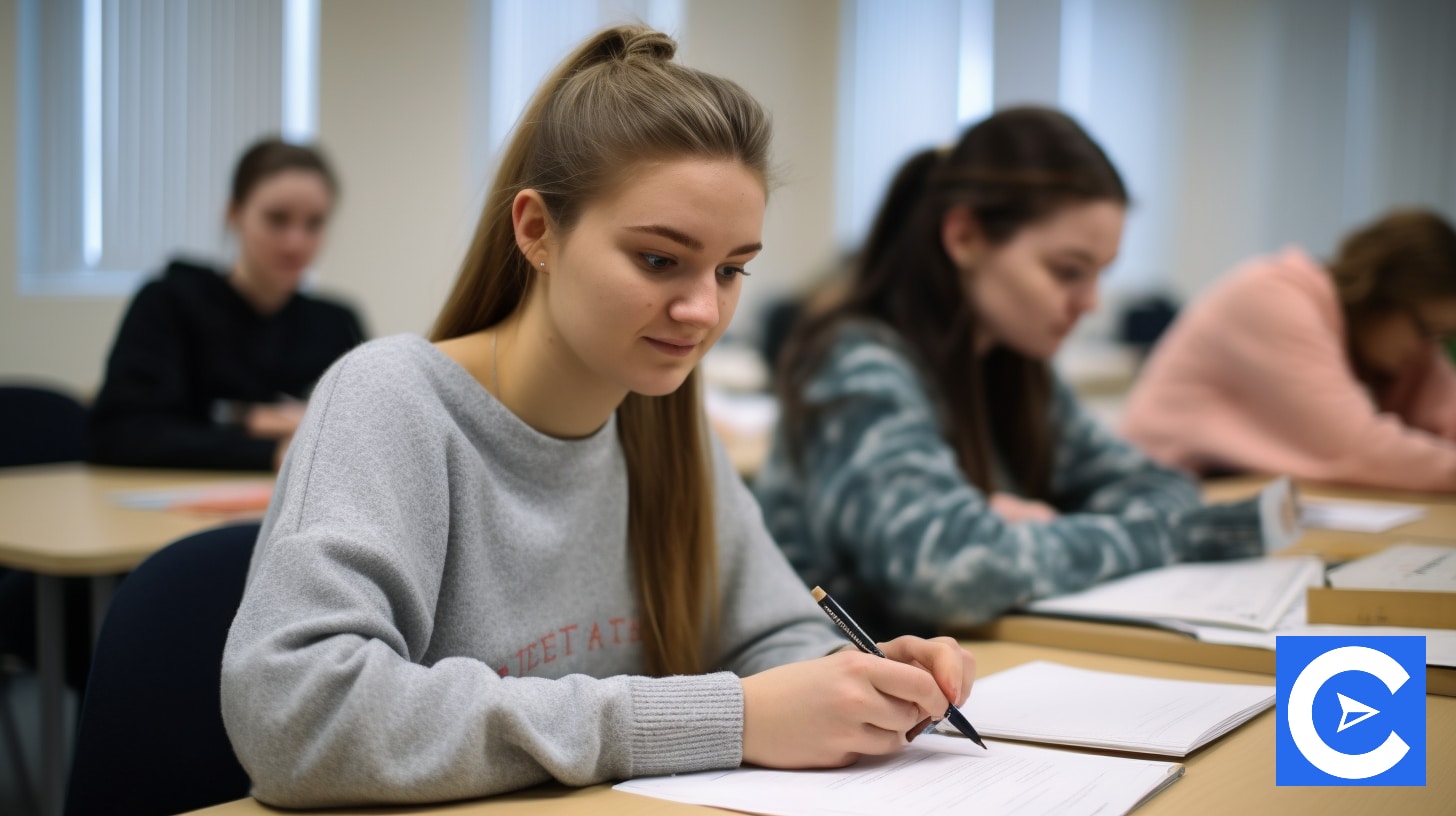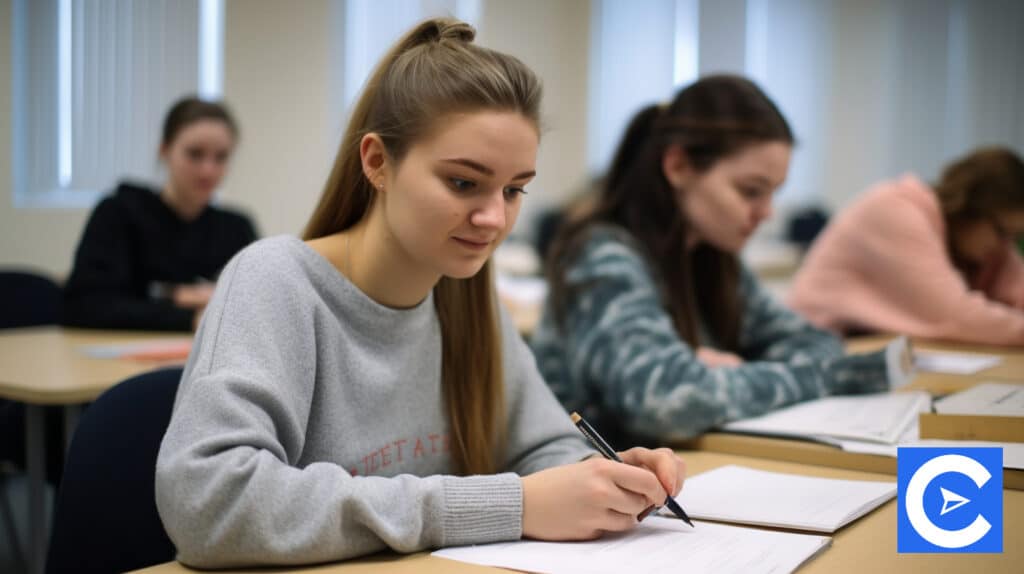 The content of CNA classes is largely similar from one academy to another academy.
Many other factors vary that can ultimately influence your decision to choose which class is best for you.
Availability of Online classes
If you live in a remote area and do not have time to commute to take physical classes, then online or hybrid classes will fit perfectly for your schedule.
On the other hand, in-person classes are probably a better option if you are near the academy or have a poor internet connection.
Length of the program
CNAs in training often find themselves searching for the "fastest CNA program" or "how long are CNA classes," but they're asking all the wrong questions.
If you're a CNA in training, you have the freedom to choose the length of your course before you find CNA classes for yourself.
Depending on your career goals and aims, you can choose from varying lengths of programs, starting from as little as two weeks to 10 weeks to finish your certification.
As attendance hours are usually similar, you can decide which length will work better with your schedule.
Cost of the program
Many training programs charge over $1000 for the course, with usually out-state students having a higher cost of education.
Depending on your budget, you can pick out the best academy for you.
Conclusion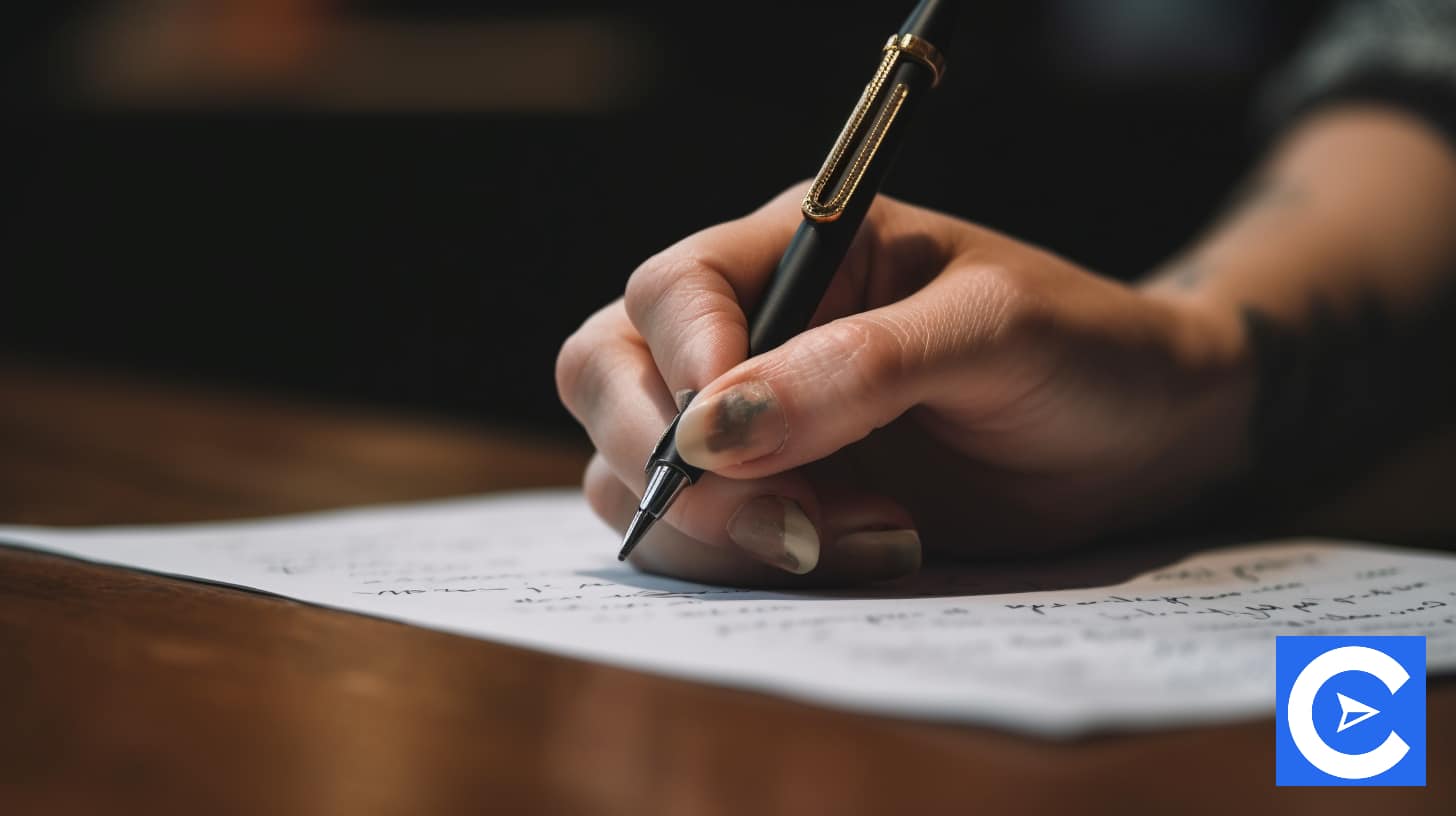 Dressed in scrubs, CNAs are the brave frontline workers who have dedicated their lives to taking care of the ill.
With this guide, you know the general syllabus and outline of CNA classes, the documentation required for enrollment, 
With our guidance about the general syllabus outline of CNA classes, documentation required for enrollment, and available resources, you can benefit before choosing the most suitable CNA class for yourself–CNA classes should no longer be a daunting prospect for interested candidates.
Remember, if you have compassion, empathy, and the temperament needed to deliver quality patient care, nothing can get in the way of you and a nursing assistant certification.
The career of a nursing assistant is one of the most prestigious ones, and with a raging pandemic and an increase in their demand, their future is bright.
FAQs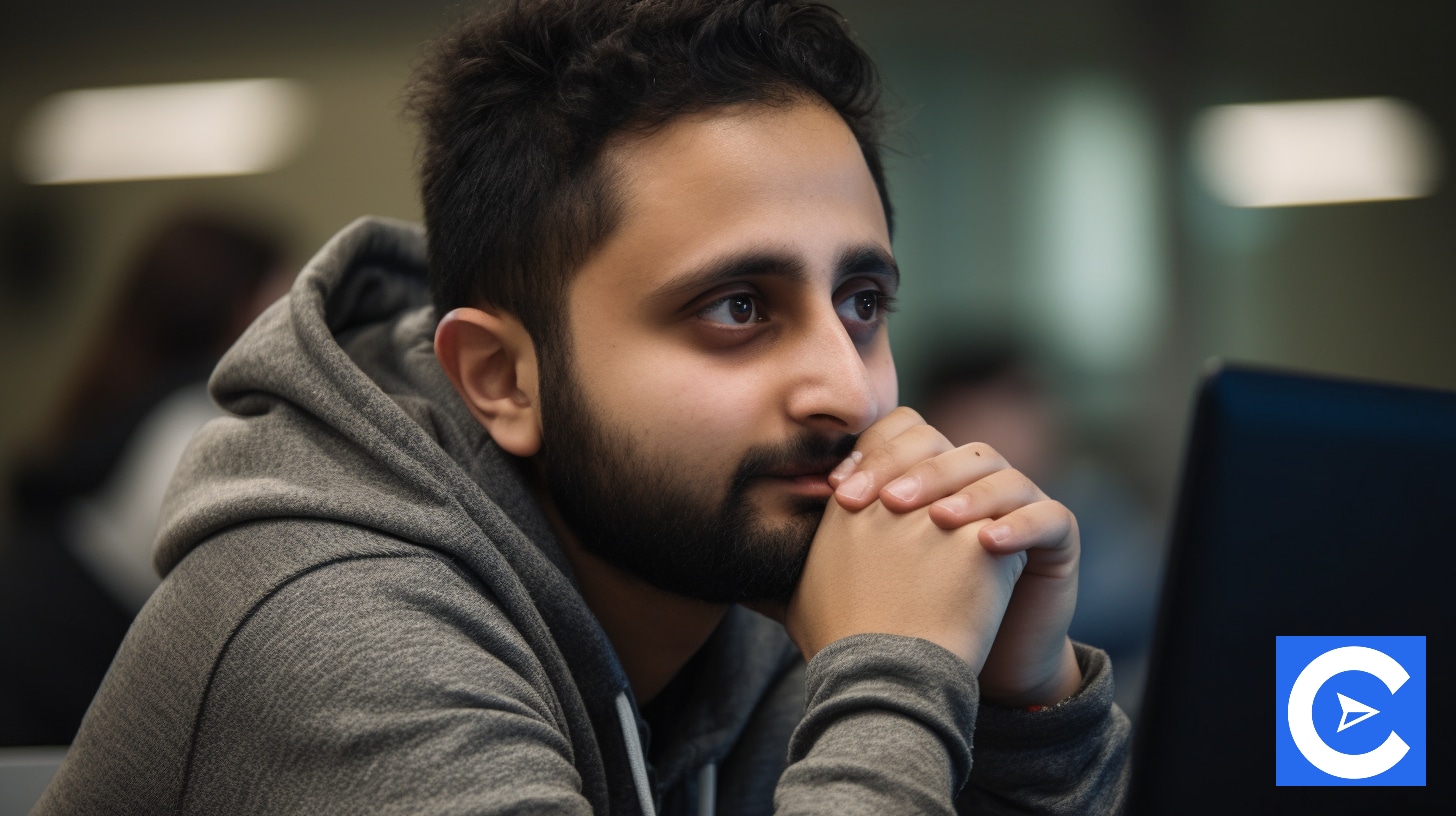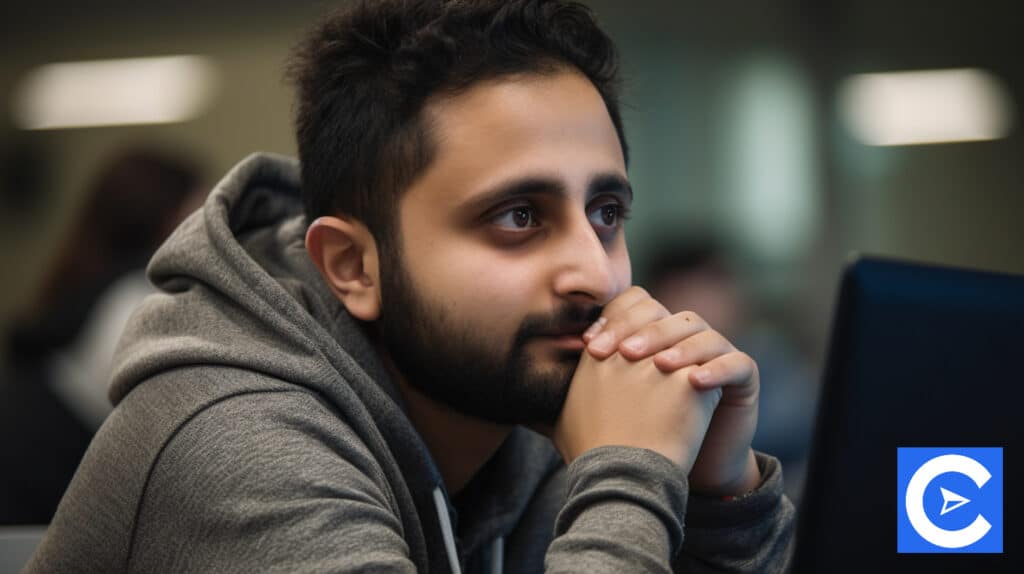 What are CNA classes?
CNA Classes are courses and curricula designed to teach students to become certified nursing assistants. 
What do CNA classes teach?
As CNAs are essentially caregivers, the classes are designed to teach skills such as controlling infections, checking vital signs, cognitive care, and general basic care. The classes are also popular for adult education. 
Is CNA class easy?
At CNA schools, new students may initially have a hard time adjusting to balancing practical work and theoretical work simultaneously, but it gets easier with time and practice.
Can CNA classes help to get good jobs in the healthcare industry?
Yes, they can! CNAs can apply for job openings at long-term care facilities, home health services, and nursing homes.
Where Can I Find Quick CNA Programs?
The Red Cross organization provides free-of-cost options. Their online contact information can offer all the guidance you need. You can also search for "best CNA programs near me" and "best CNA agencies." In addition, some organizations offer CNA online courses and CNA certifications in as little as two weeks! 
How much do CNA classes cost?
Generally, the CNA course costs around $1,300. However, some academic institutions are also quite generous with their financial aid programs.
Do CNA classes drug test?
All CNA training courses – online and physical CNA classes perform drug testing on their student body.
Can you take the CNA test without classes?
All CNAs have to take a minimum of 75 hours worth of classes at State Approved Institutions, or they are not allowed to sit in the board exams.
Can I take CNA classes while pregnant?
It is not advised to take CNA classes due to the long course work and the strenuous training as a CNA. 
Can I take CNA classes online?
Many State Approved Institutions offer CNA classes online to students, which provides flexibility, affordability, and access to those interested in the program. 
References