Welcome to this comprehensive guide for on-the-job training for Certified Nursing Assistants or Nurse Aides!
After reading this article, we guarantee you that you'll know what to expect from a CNA on the Job Training and everything to prepare you for your first CNA full-time job.
The following are covered in this article:
What do CNA jobs with training entail?
Qualifications for CNA paid training
Nursing Assistant Training Program
To guide your successful completion of the training and boost your employment opportunities, keep reading below!
CNA on the job training – Introduction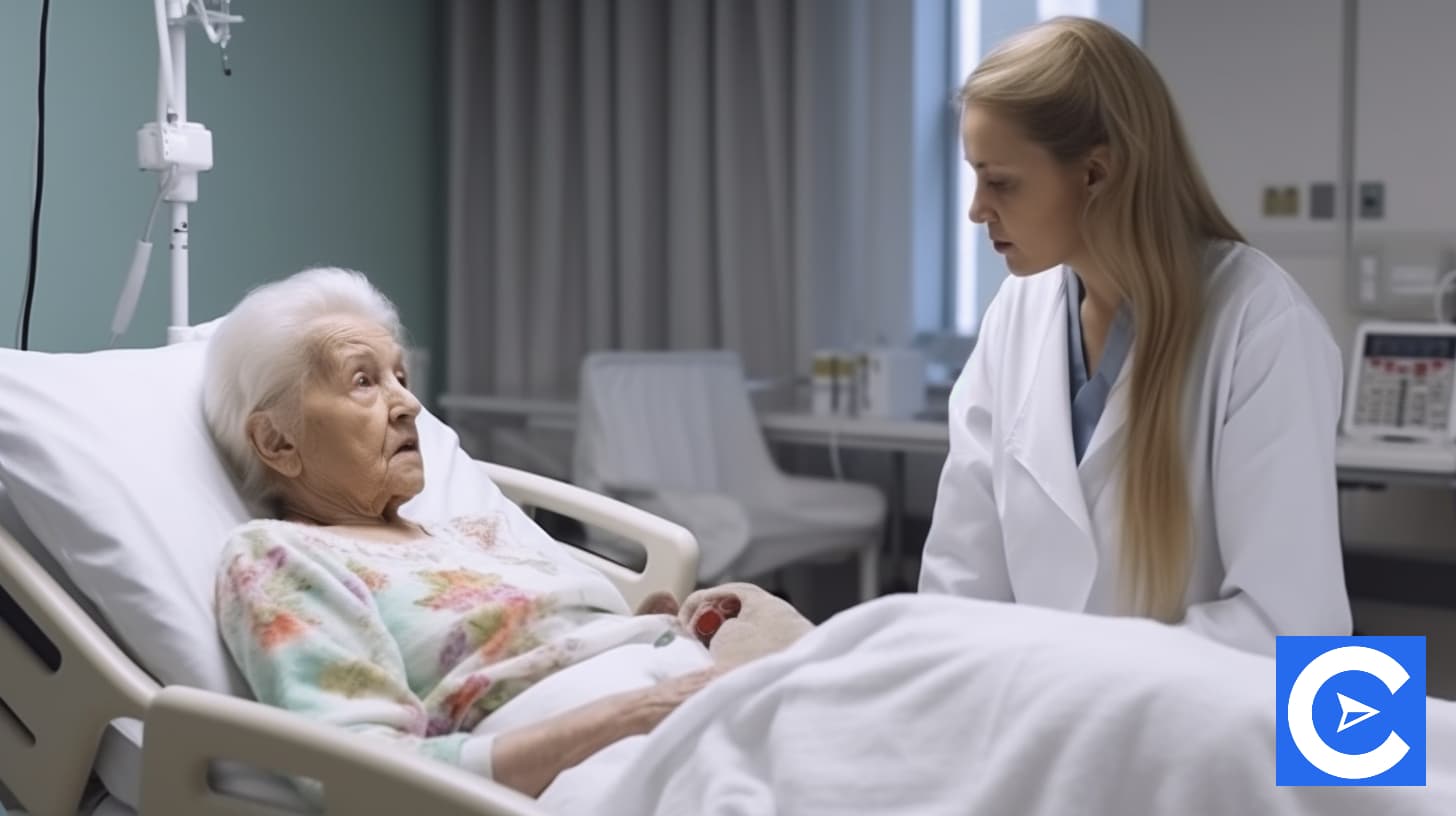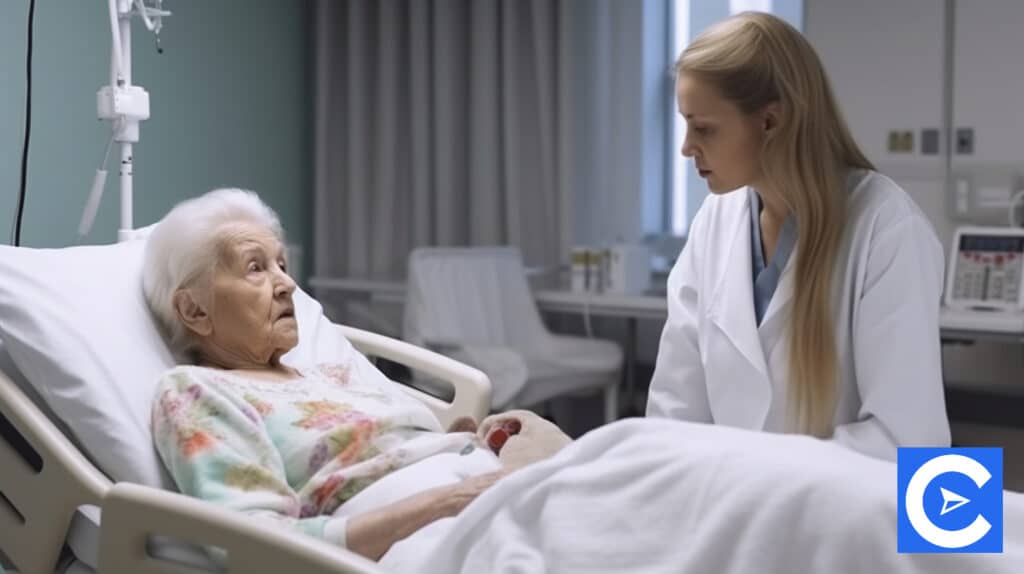 CNAs are healthcare workers who give immediate, hands-on care to patients in medical settings while being supervised by a Registered Nurse (RN) or Licensed Practical Nurse (LPN) (LPN).
CNAs help patients with basic tasks such as bathing, dressing, and other activities of daily living.
Although nurses play a vital role in patients' lives, nursing caregivers are sometimes overlooked.
Nurses and nursing assistants are frequently confused.
This, however, is not the case.
Because they assist patients in making their lives easier and better, a nursing assistant's job is more emotionally, physically, and psychologically taxing.
As a nursing assistant, you may be expected to maintain track of the patient's medications and aid the doctors.
What do CNA jobs with training entail?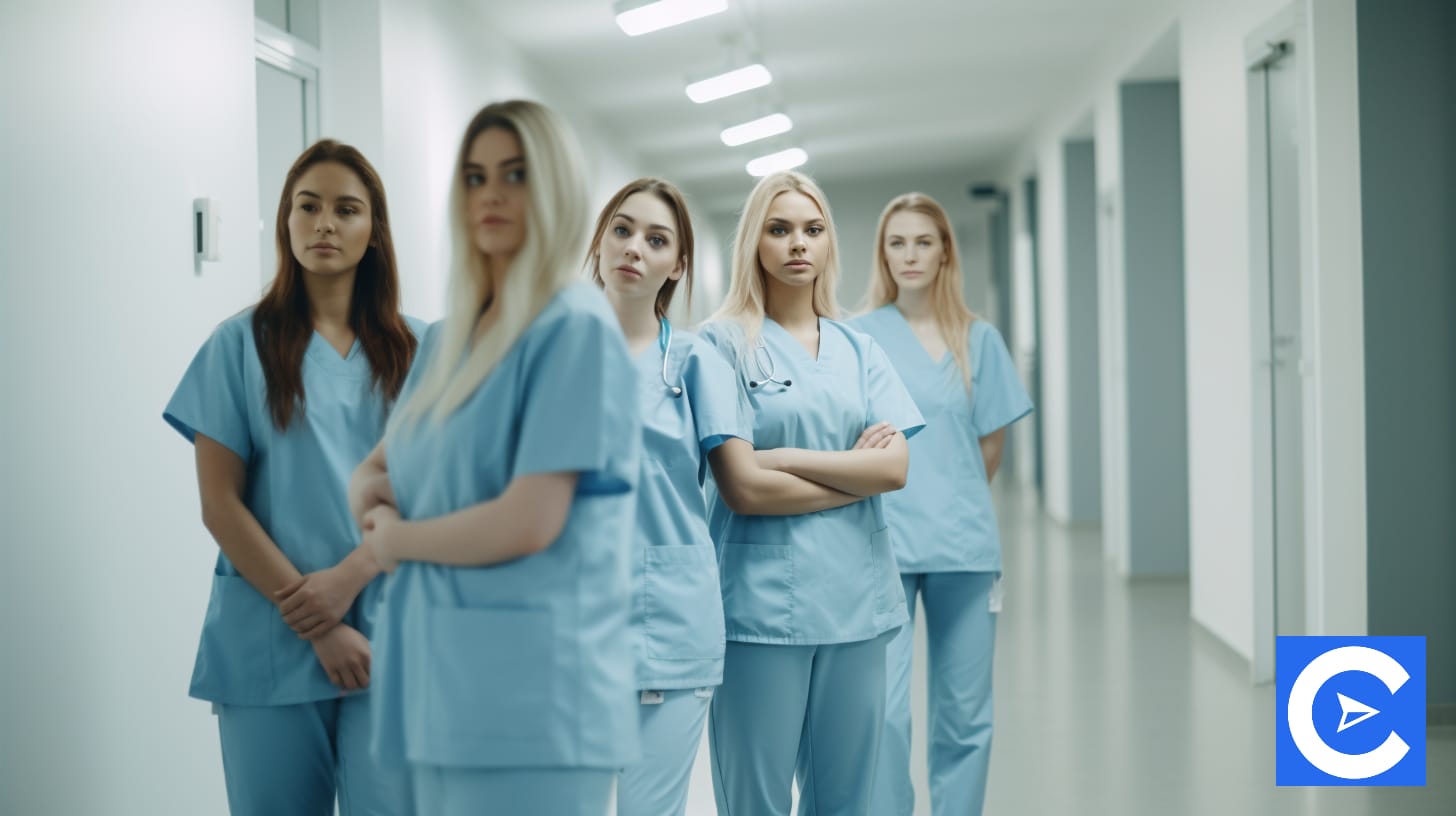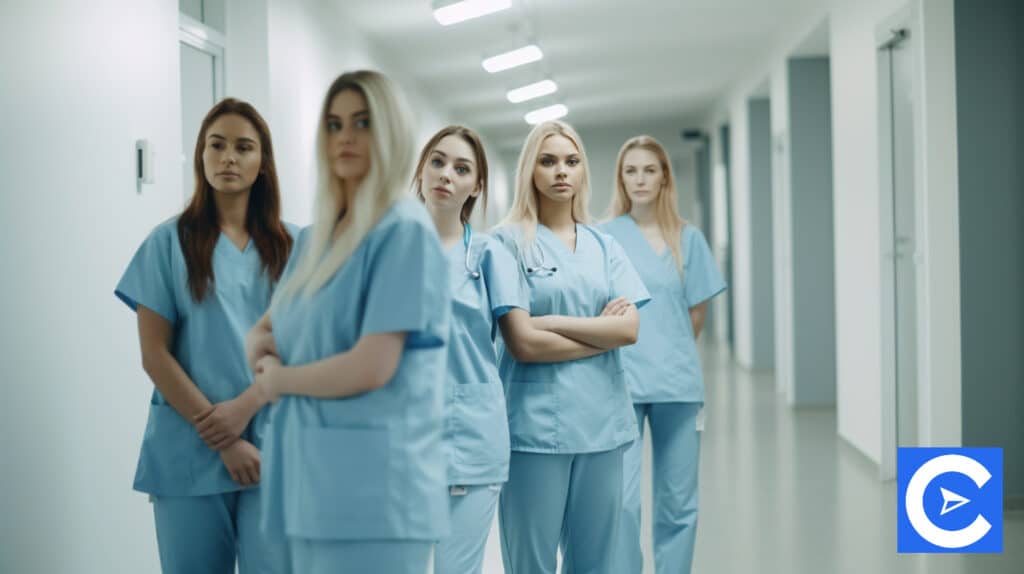 A CNA's job entails assisting patients with basic daily activities, such as washing, grooming, toileting, eating, moving around, emptying bedpans, changing dirty clothing and sheets, and cleaning up body fluids examples.
While this aspect of the profession allows you to make a difference in the lives of others who are less fortunate, it can also be physically taxing.
Certified nursing assistants are active healthcare workers who spend most of their days on their feet, lifting, turning, transferring, and pushing patients in wheelchairs.
And while some of these activities may appear basic and rudimentary, being a CNA requires performing these acts professionally and with the least discomfort to the patient.
On-the-job training provides valuable CNA experience that you will implement in CNA hospital jobs in the future.
Training Class & Laboratory learning
Coursework, which will occur in a classroom and/or laboratory, is the initial part of a CNA training program.
Students will get the basic knowledge that all CNAs need to begin caring for patients in the classroom and studying textbooks or other required reading at home.
Aspiring CNAs will gain knowledge of human anatomy and physiology, patient observation, basic patient care concepts, patients' legal rights, patient tracking and reporting, and safety measures.
This coursework helps students prepare for the next step in their education: clinical practice hours.
Clinical practice
Students are ready to put the principles they've learned into practice by working directly with patients once they've completed their classroom courses.
Students will learn how to monitor vital signs, care for a patient's hygiene, do range-of-motion exercises, and communicate with them in a clinical setting, including hospitals, nursing homes, or other care facilities.
Nursing assistant training courses are meant to equip students with the knowledge and skills they'll need to deliver basic care to their patients under the supervision of professional nurse educators.
Students will conclude the program ready to become certified and find their first job.
Training programs are geared to prepare students for the certification exam for their first job as CNA in a specific state.
Qualifications for Certified Nursing Assistant paid training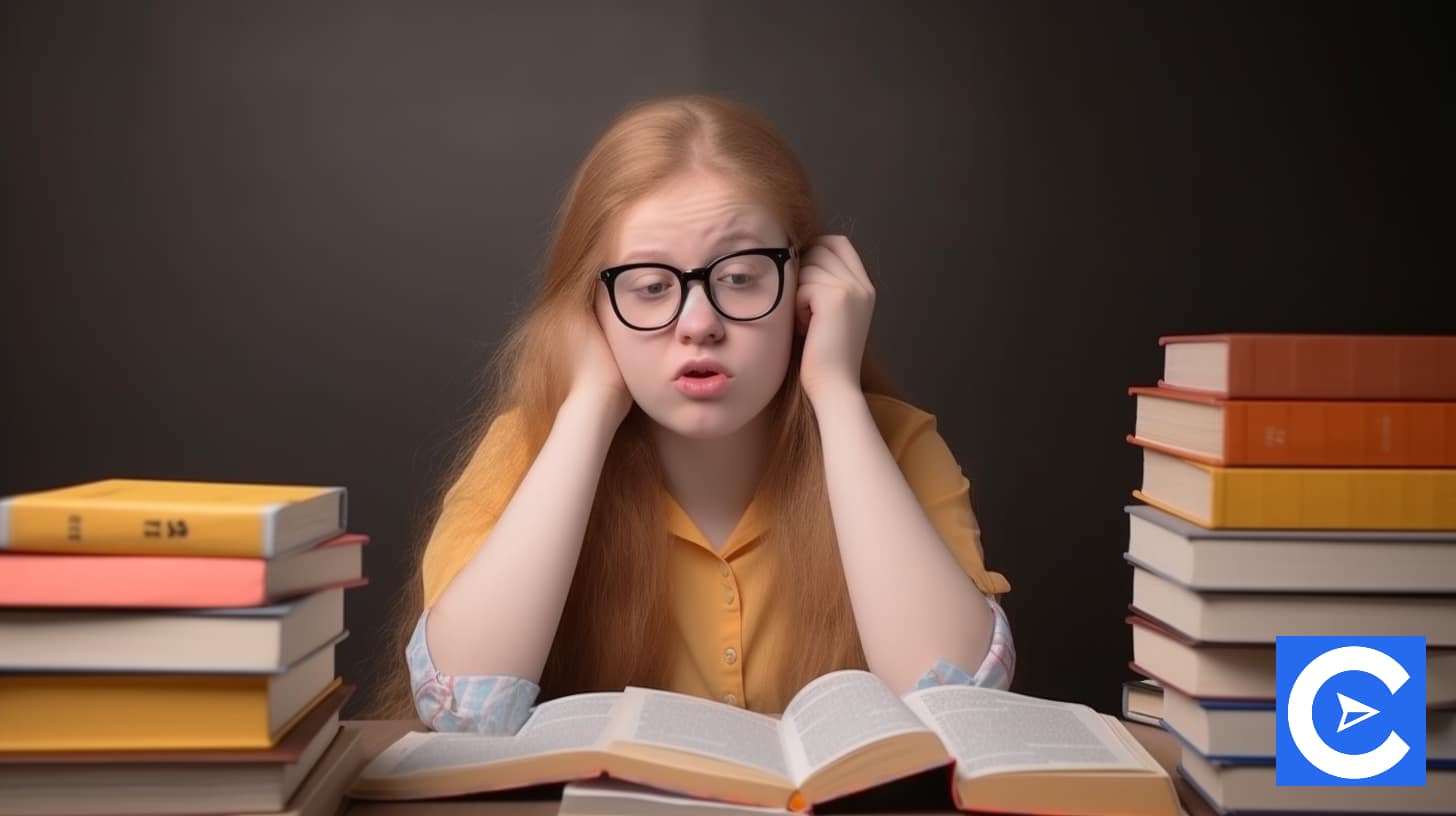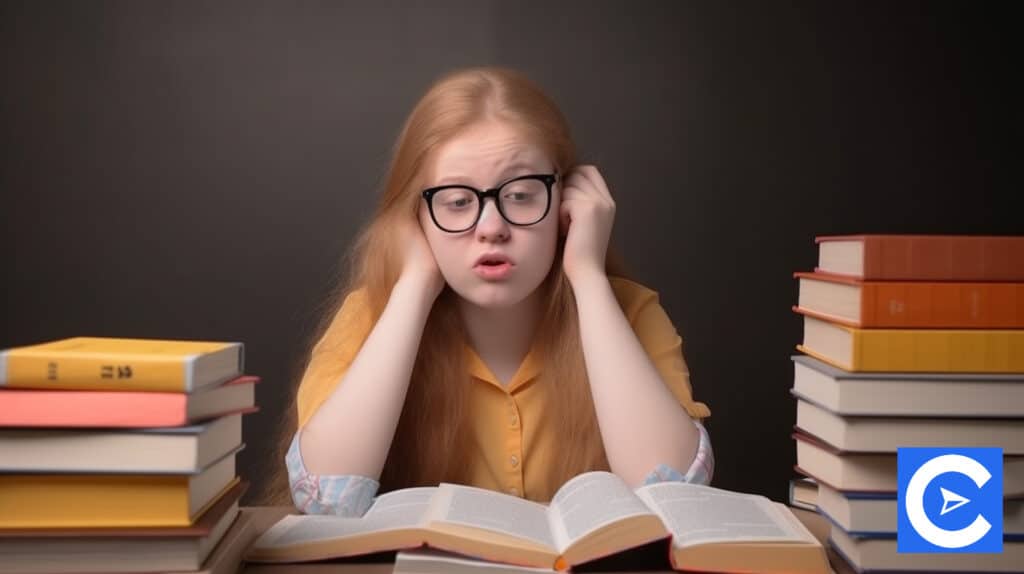 Below are the qualifications:
Have or plan to obtain a high school diploma or GED. To enroll in a professional CNA training program, you must have completed high school.
Complete a CNA training program that the state has approved. A state's board of nursing or department of health is usually in charge of CNAs. Find out what kind of education and clinical experience you'll need to become a CNA in your state.
Pass the CNA competency exam that your state has approved. Third-party companies administer state-mandated CNA competency examinations. After passing the exam, your name will be added to your state's registry of CNAs, licensed nursing assistants, nurses' aides, or any other title for this profession that your state recognizes.
After completing your training course, you will be required to take a competency certification exam.
If you pass the tests, you'll be classified on a state registry as a CNA, certified nursing assistant, or another similar title, varying from state to state you live. You'll be ready to go to work after that.
Unlike most other nursing positions, a certified nurse assistant (CNA) does not require a college degree.
You'll need to complete a CNA program and get a certificate or certification in personal patient care, infection prevention, vital signs, communication, mental health, and other fundamental care skills.
Nursing Assistant Training Program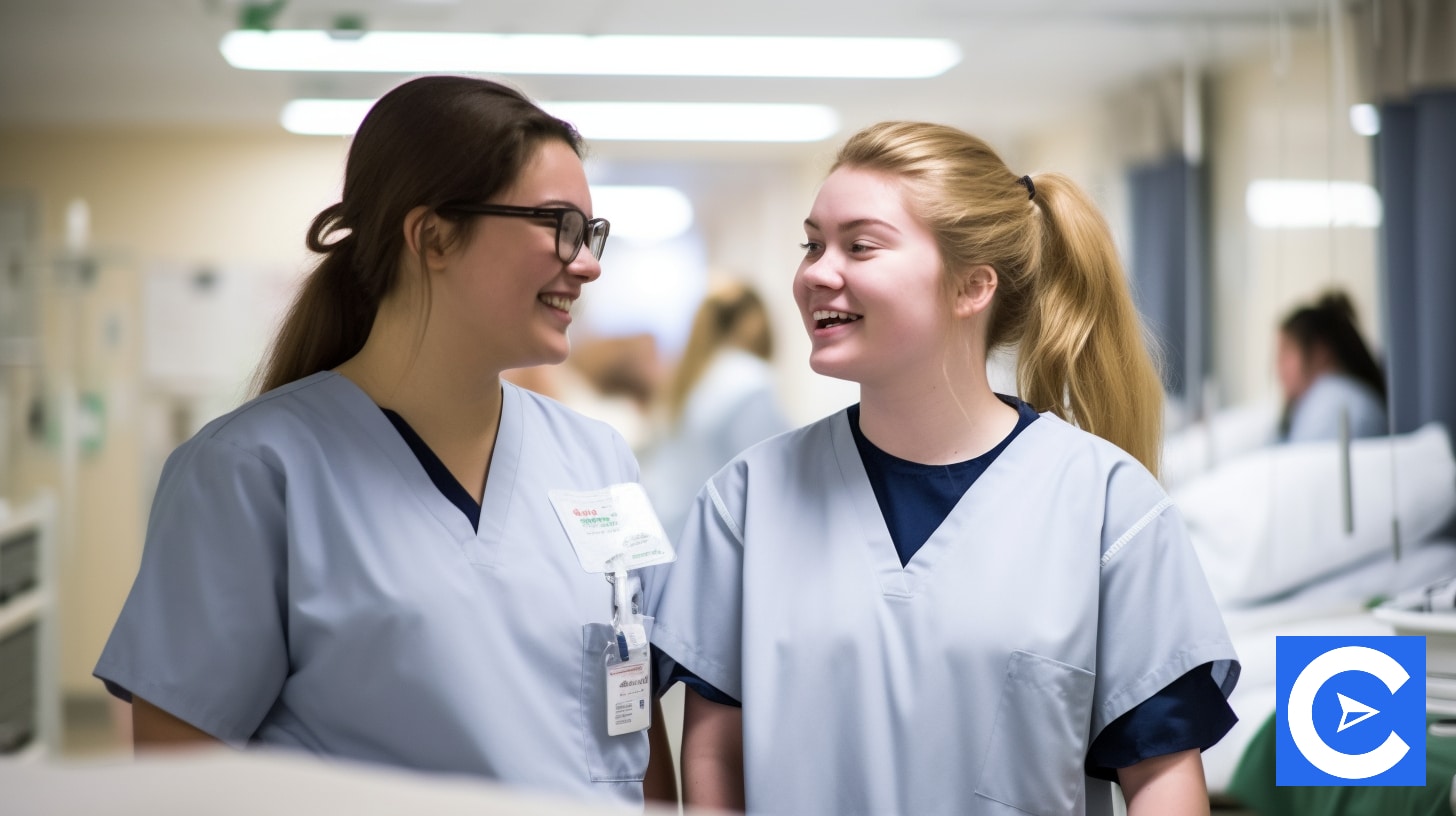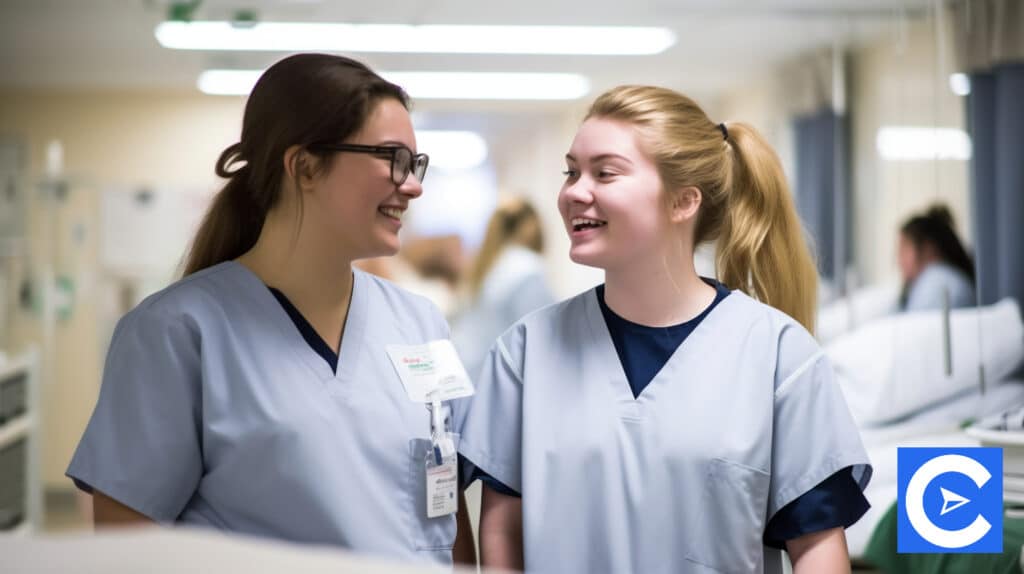 How long is CNA training?
The vast number of CNA programs run approximately four weeks to twelve and are separated into two parts: classroom instruction and clinical practice.
A typical 120-hour CNA program over six weeks can include four weeks in class and two weeks in a clinical setting, depending on state regulations.
Nursing assistant programs are frequently designed to accommodate a wide range of student schedules.
Students who usually work full-time or balance family obligations might take advantage of flexible programs.
Many schools provide classes during the day, evenings, and weekends.
Online CNA Courses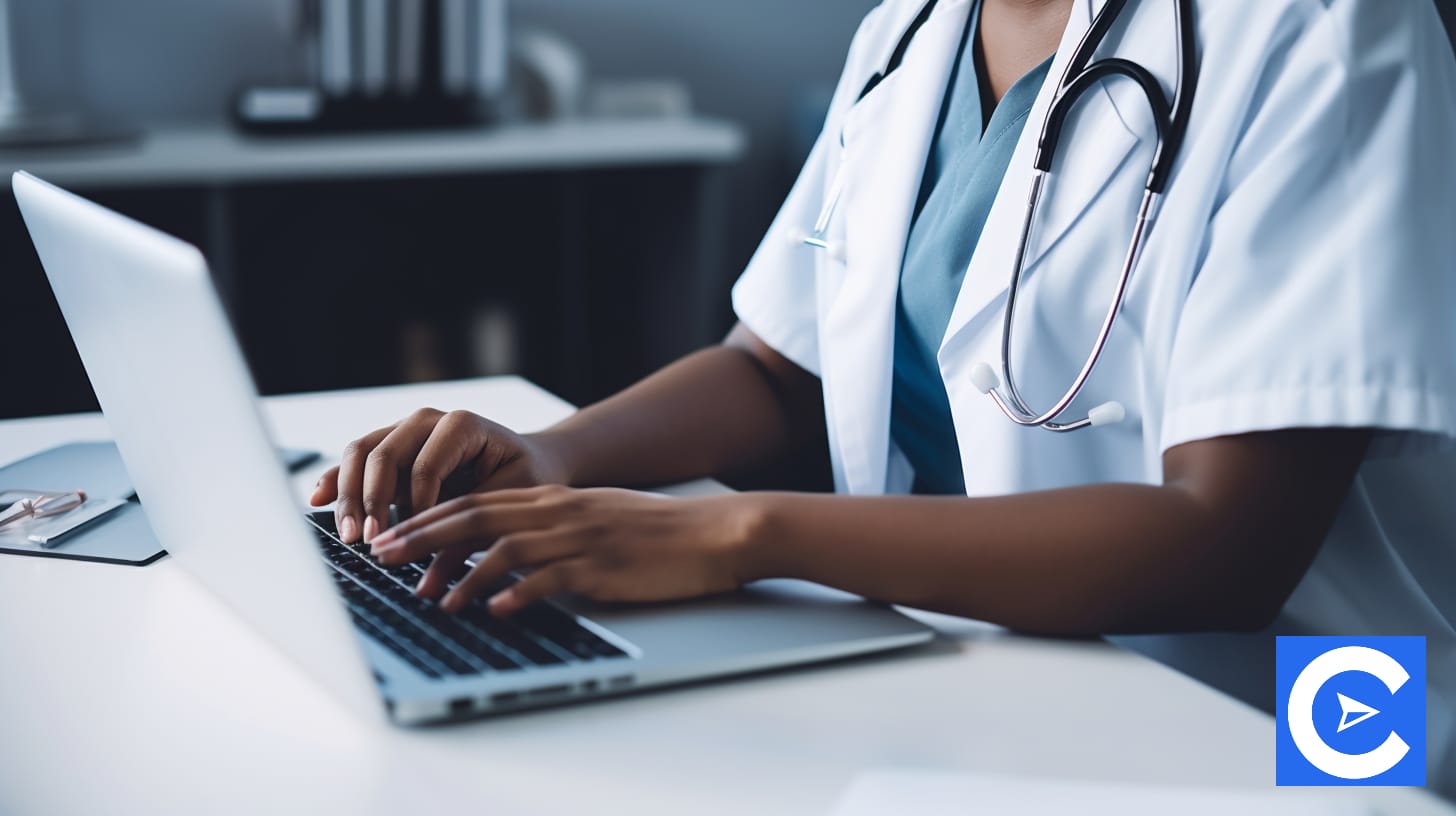 Several colleges offer online CNA classes, but only a few, if any, allow students to complete their studies entirely online.
Most of the job requires interpersonal interaction and abilities that CNAs will acquire best in the classroom, lab, and clinical practice.
However, CNA training can take anywhere from four to sixteen weeks.
It depends on the certification program you choose and your state's criteria.
Some certification courses can take six months to complete, while others may take longer if you're juggling other obligations.
You can complete some tasks online while attending training in labs and on-campus with online, hybrid programs.
You will most likely do clinical practice on a school-sanctioned timetable at a nearby nursing home or hospital.
CNA Competency Exam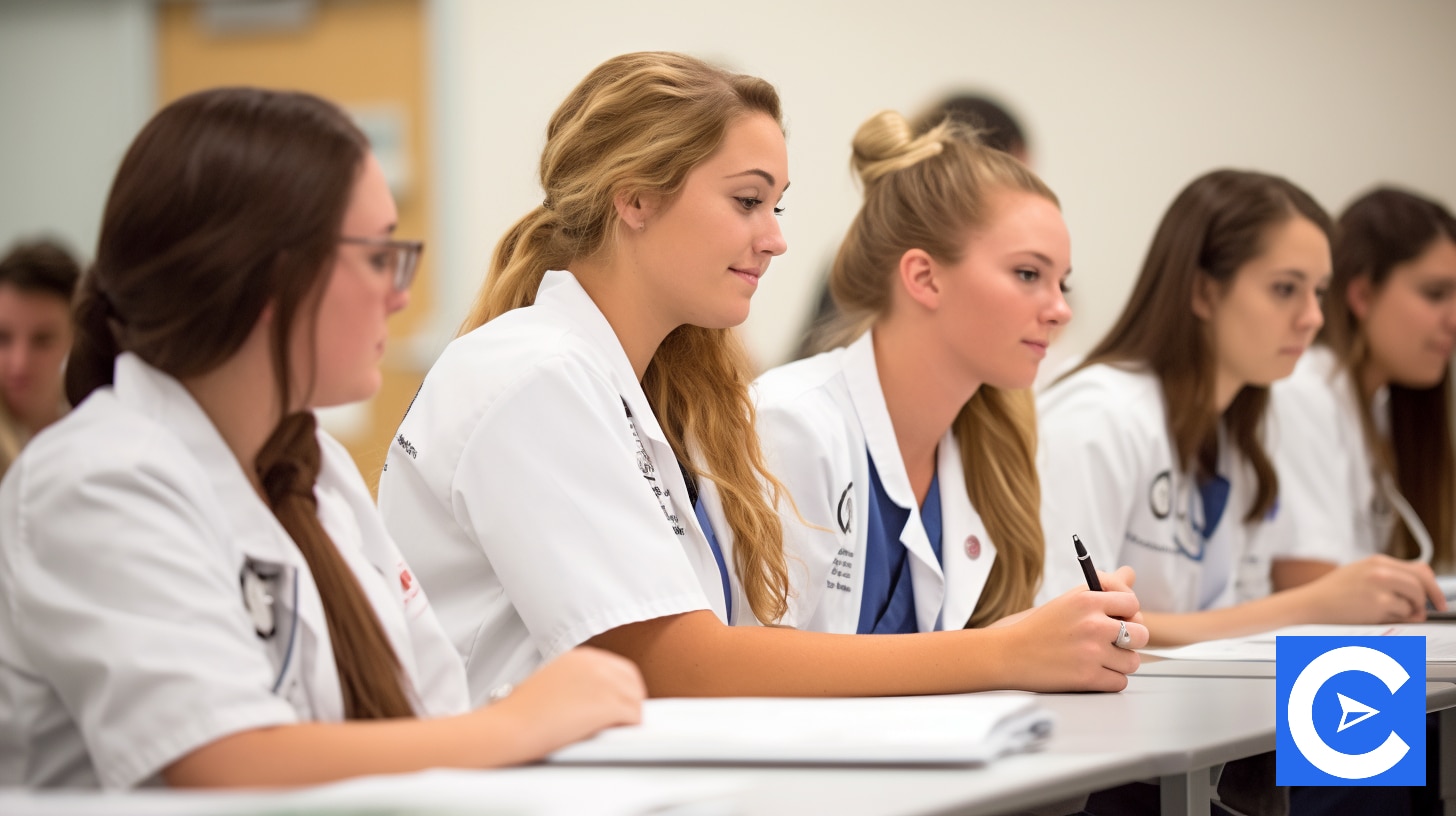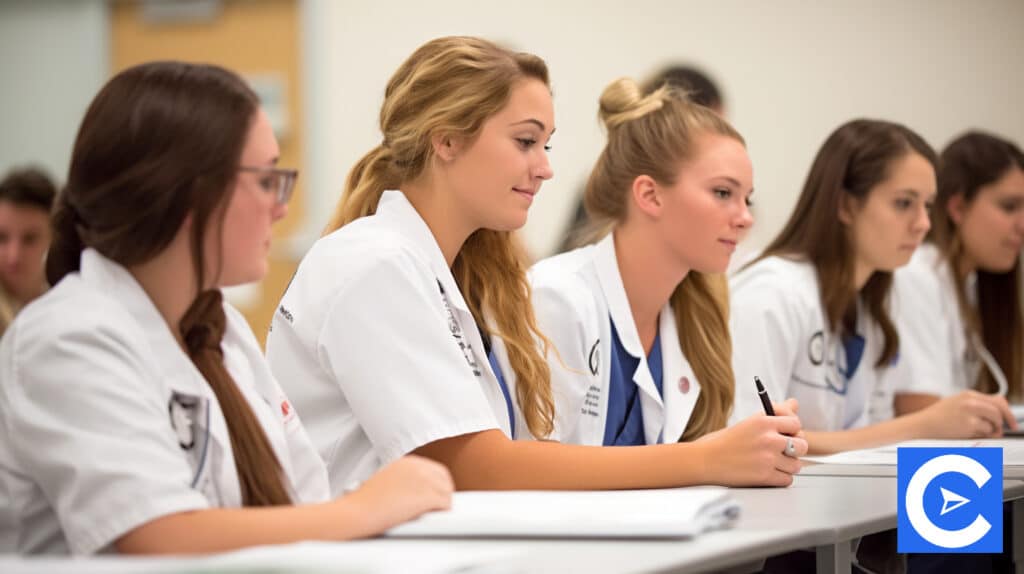 The CNA exam is a certification examination for persons who want to work as a certified nursing assistant.
A written element (commonly known as a knowledge exam) and a clinical skills test will make up the CNA exam.
The written exam is designed to assess a candidate's knowledge and skills as a nursing assistant.
There are 60 multiple choice questions on the test, and you have 90 minutes to answer them.
Candidates must perform nursing tasks before an evaluator during the clinical skills examination.
You'll have 30 minutes to show five tasks.
Every state in the United States has its own CNA certification examination. 
It's usually a two-part exam with a written knowledge test (multiple-choice questions) and a skills assessment.
Depending on your state of residency, your CNA exam will most likely be offered by one of the following third-party exam certification providers:
The National Nurse Assistant Assessment Program is the most extensive CNA test evaluation program in the United States.
You'll have 90 minutes to complete a 60-question written exam and 30-40 minutes to complete the clinical skills exam.
Prometric's CNA Exam or the Nurse Aide exam
HDMaster is a high-definition video (D&S Diversified Technologies)
The Headmaster CNA exam is delivered in two stages, just like the other test providers: written and manual skills exams.
The written CNA test consists of 75 multiple-choice questions, while the clinical skills exam consists of three to four specified competencies.
The expected salary range for paid training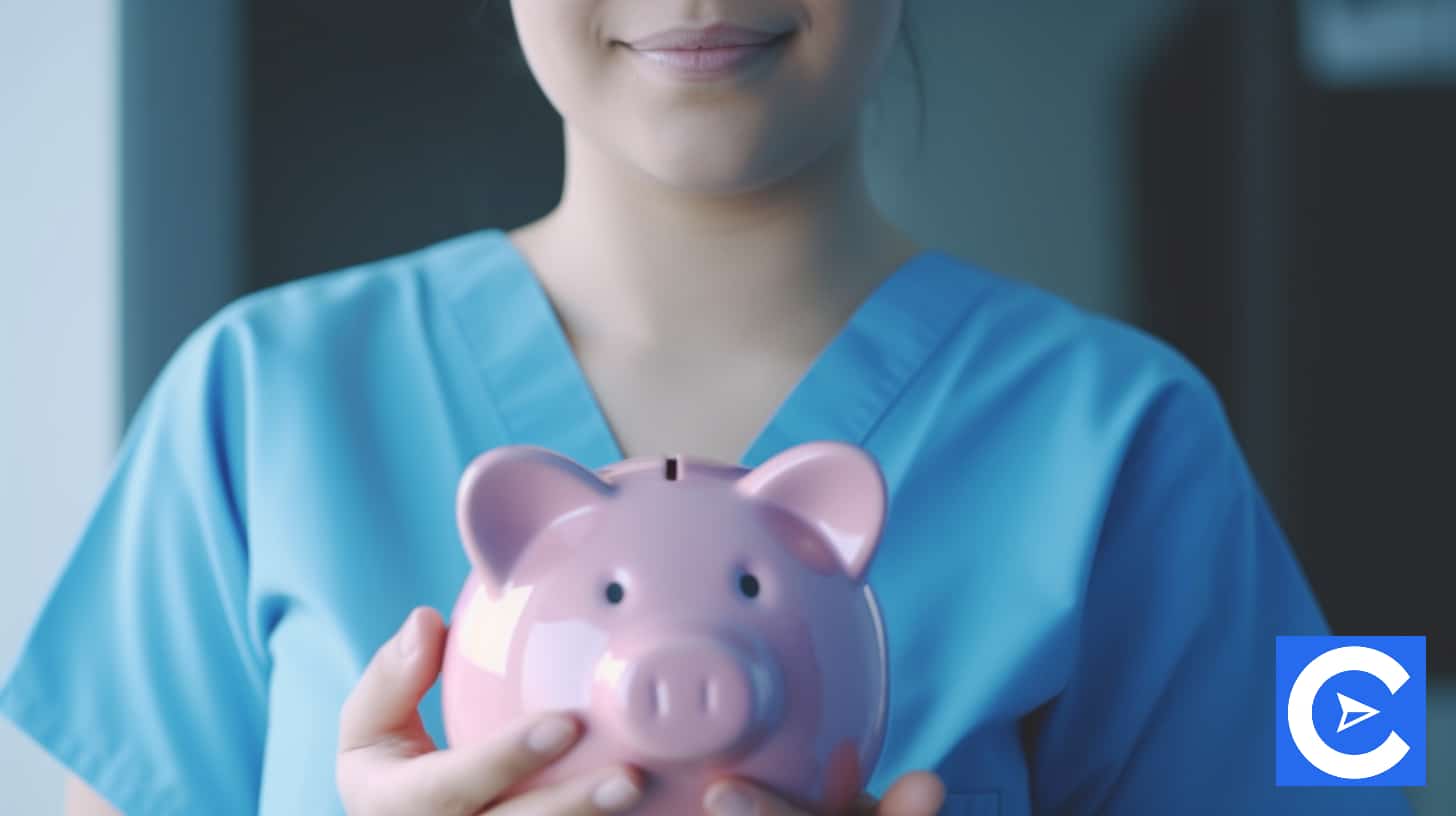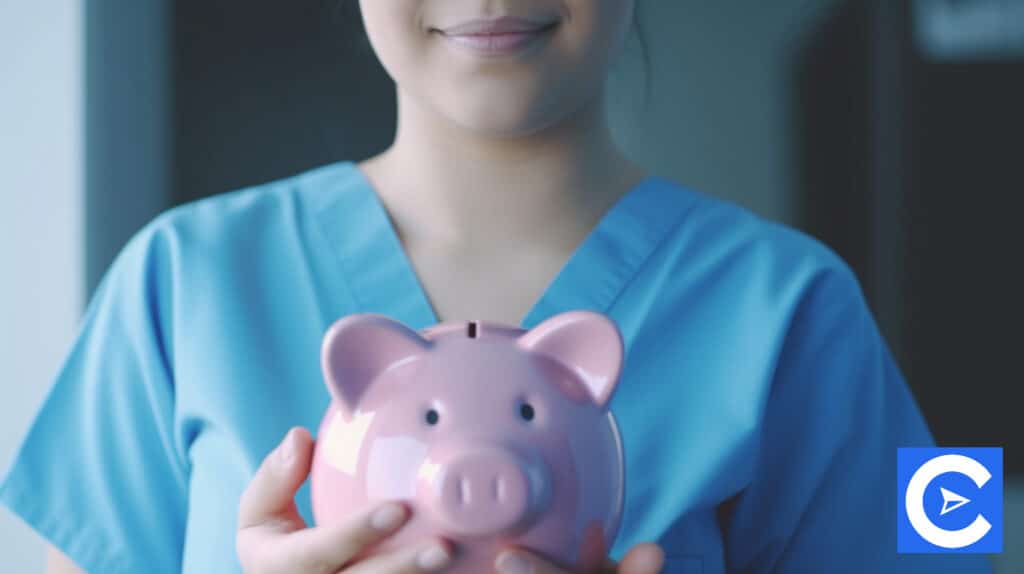 The typical compensation for a CNA Training ranges widely (up to $10,000), implying that there may be numerous prospects for development and better pay depending on skill level, where you live, and years of experience.
However, at least five positions in the CNA Training field pay more per year than the average CNA Training wage. Travel Nurse Assistant, Hospital Nurse Assistant, and No Experience Nursing Assistant are just a few examples of these positions.
Ziprecruiter reveals that these positions pay anywhere from $15,450 (46.8%) to $34,070 (103.1%), more than the average CNA Training income of $33,030.
If you're qualified, the CNA Training career may allow you to earn more money than the average nurse aide training employment.
Conclusion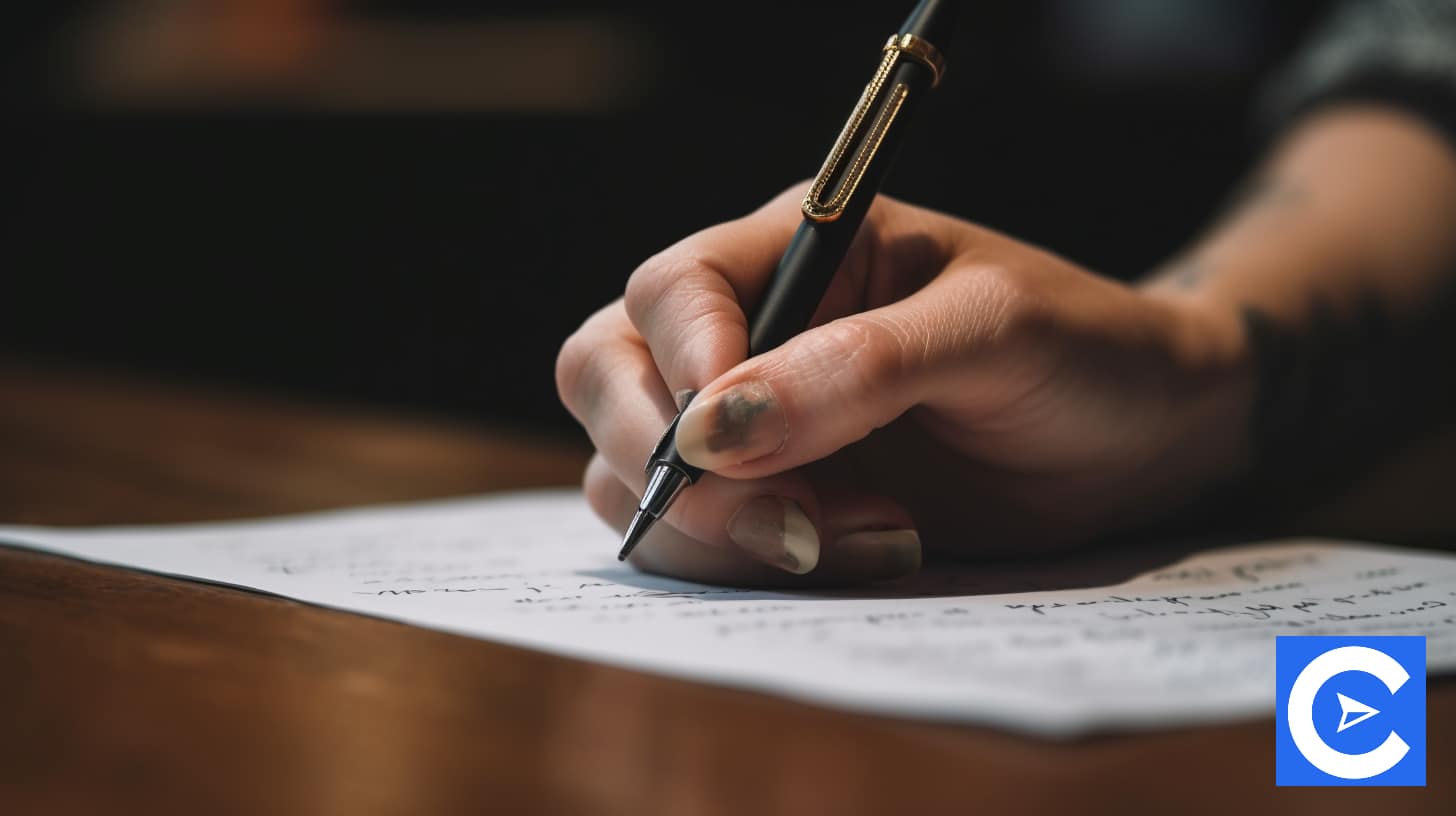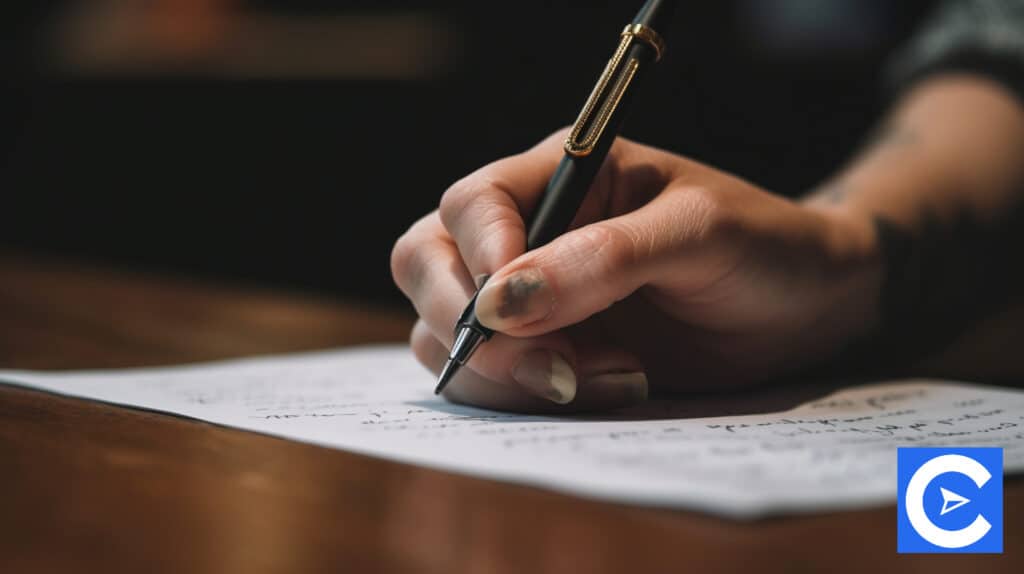 Although the job of a nursing assistant is physically demanding, as it demands them to be on their feet practically constantly and stay close to their patients to monitor them, it is great for those who are passionate about a career that entails charitable actions.
Nursing assistants are real-life superheroes whose job description requires them to provide a hand, no matter what they are going through.
The on-the-job training and following State exam prepare potential job seekers in the nursing industry to have an authentic, live-in experience of what awaits them.
We wish you all the best in your future certified nursing assistant jobs.
Frequently Asked Questions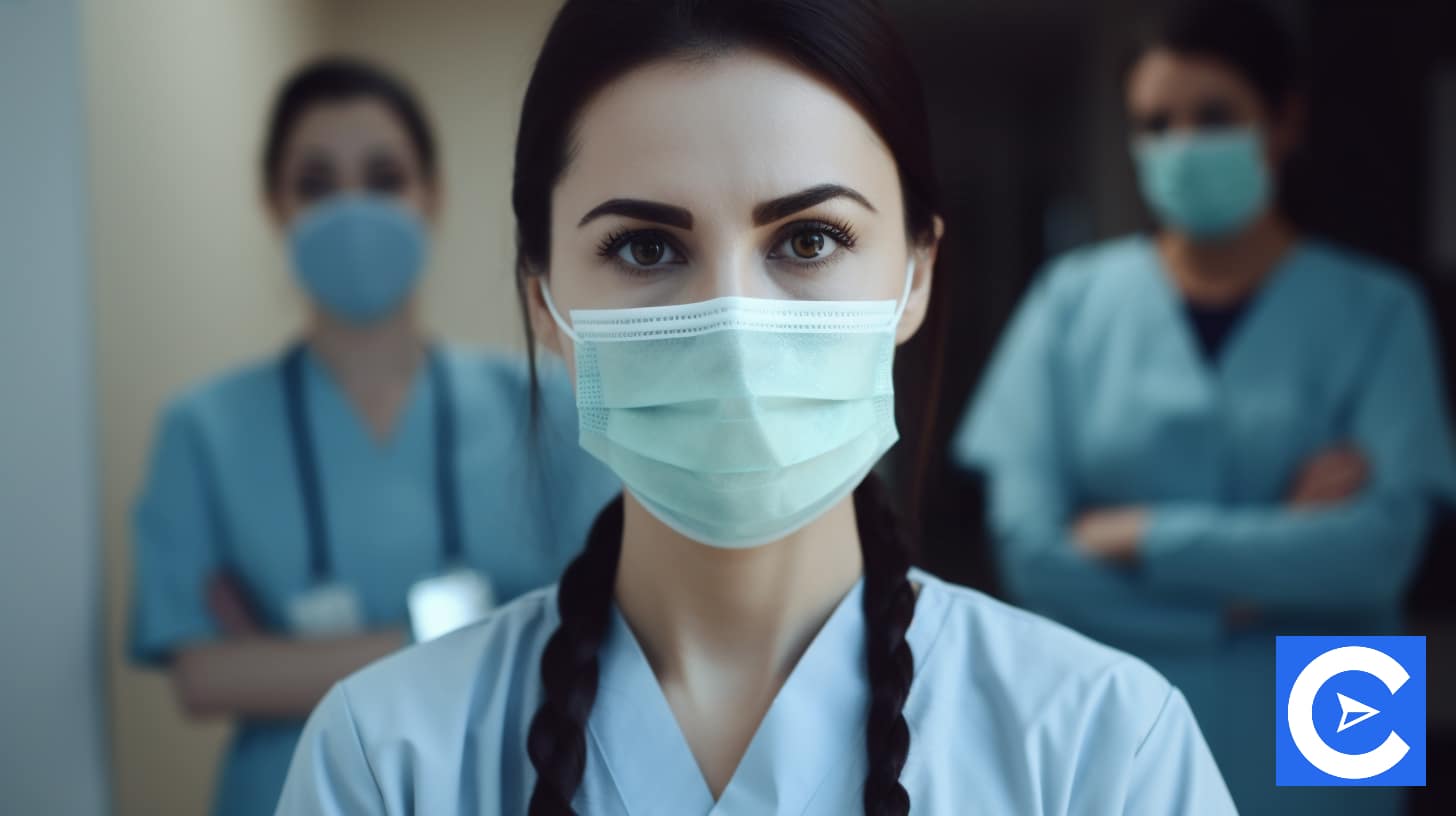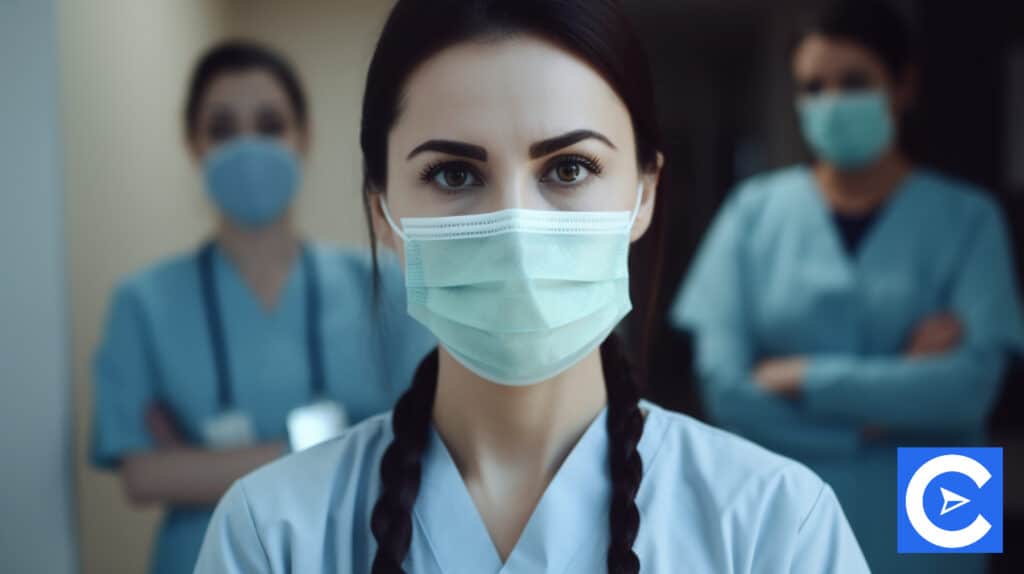 Can you work as a CNA while in training?
Some states allow you to work in assisted living or as a home health aide for up to sixteen weeks without obtaining certification. Some organizations may recruit persons who have completed at least 16 hours of CNA training and intend to sit for and pass the certification exam. 
Can a nursing student work as a CNA?
Working as a Certified Nurse Assistant (CNA) while nursing school can help students improve their basic care and time management abilities. Most businesses will waive the certification requirement for nursing students and consider an hour shift placement, but check the job postings and job placement descriptions for these exceptions.
Where can CNA work?
CNAs work in various healthcare settings. Some of them include hospitals, long-term care facilities, nursing homes, and adult day-care centers. Nursing homes and adult care facilities are the most typical venues where nursing staff is needed to provide health services. Nursing assistants rarely work in clinical settings.
What is the fastest way to become a CNA?
Enrolling in a fast-track CNA training program is the quickest method to become a CNA. Fast track courses allow skilled nursing students to study course content online at their own speed while learning practical learning skills in person. Fast-track programs usually take less than four weeks to complete.
What are CNAs not allowed to do?
Although CNAs can perform activities such as CPR, the following are some examples of activities that a CNAs is not permitted to engage in:
– Invasive procedures 
– Suctioning
– Sterile procedures
– Administering gastronomy or nasogastric feedings
– Performing ostomy care
– Insertion, irrigation, or replacement of catheters
Who offers free CNA training?
There are several free CNA training options while looking for CNA classes. Also, state-specific courses and resources are offered. Nursing homes, hospitals, community colleges, vocational institutions, and the Red Cross are good places to look for free CNA classes. However, CNAs in hospitals usually work hand in hand with the nurses.
Who does the job CNA training?
Usually, they work under the supervision of a nurse who is licensed, and because they interact with patients regularly, they play a vital role in their lives and keep the nurse informed about their problems.
Do you have to be a CNA before RN?
You do not need to be a certified nurse assistant (CNA) to apply to nursing school. Many registered nurses never complete the CNA exam. Some nurses, however, think that becoming a CNA before applying to nursing school is beneficial. Working as a CNA gives you experience working with the hospital staff. 
References