Hi there, welcome!
If you've been wondering about What Do CNAs Do, our well-researched article will walk you through the CNA's scope of duties plus the dos and don'ts of a professional nursing assistant.
By the end of this article, you will be clear on where CNAs can work and the various nursing assistant duties.
In particular, we will focus our attention on the following key topics:
The CNA scope of duties
What can CNA do?
What can't a CNA do?
Let's get down to it!
Introduction to What Do CNAs Do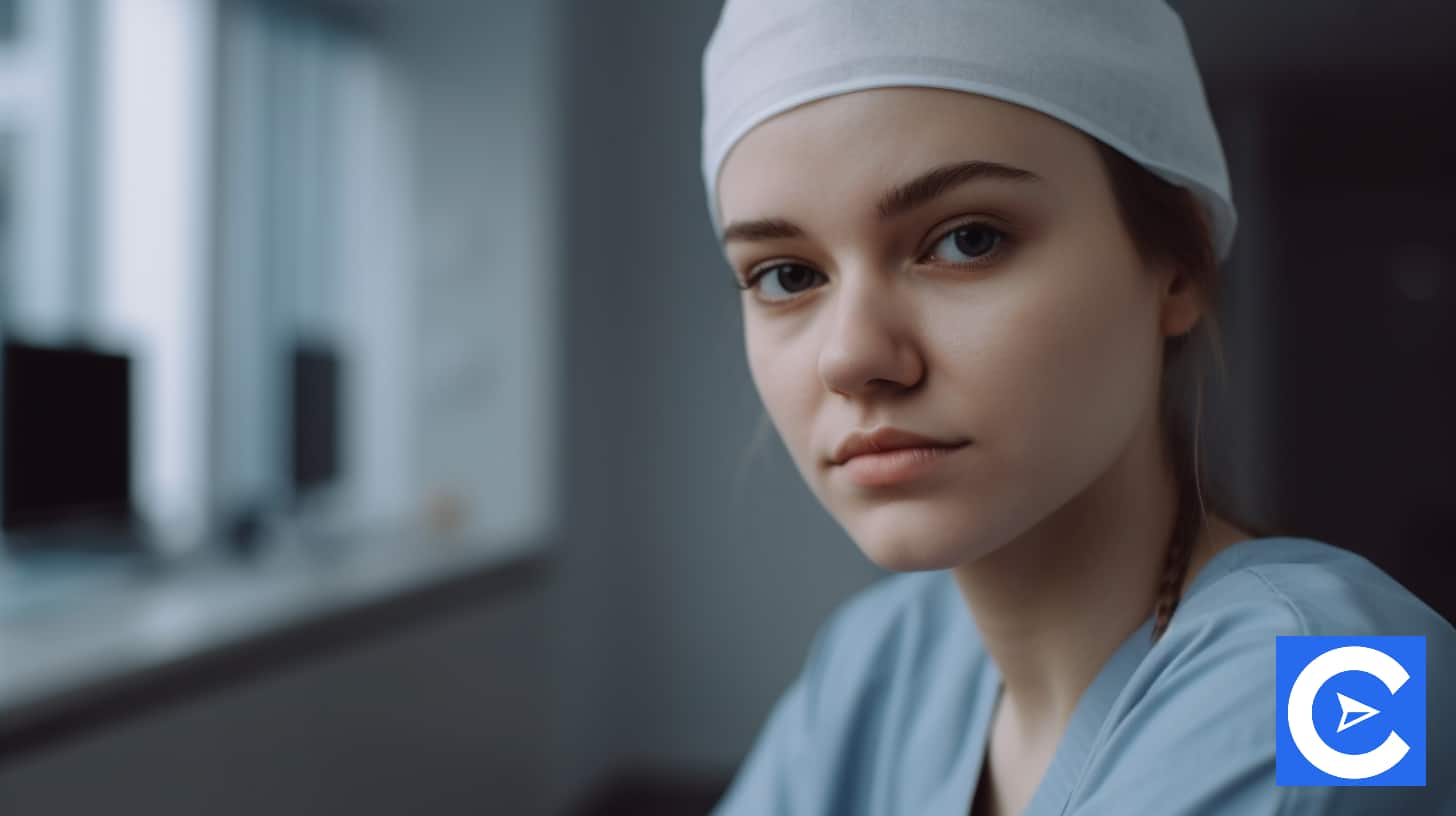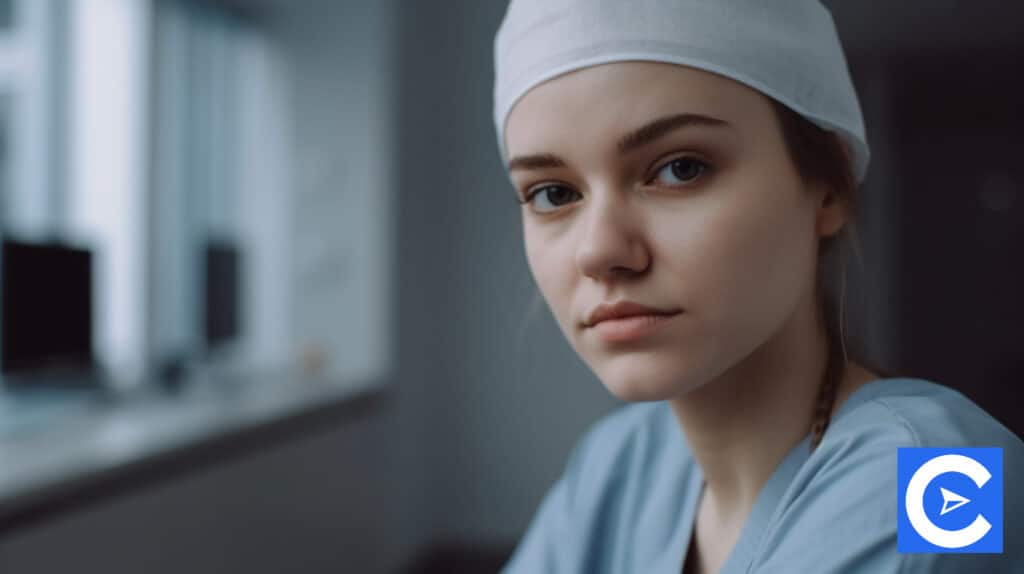 CNAs or nursing assistants, usually GED or high school graduates, attend CNA classes in CNA training schools and pass a CNA competency exam before getting authority to practice.
Without the services of trained and licensed nursing assistants, the medical system would surely grind to a halt.
Nursing aides do most of the grunt work in medical institutions and provide essential direct patient care, which is vital for the comfort and recovery of patients.
The primary responsibilities of CNAs are the three Cs; Care, Comfort and Communication.
CNAs undergo basic CNA training, which equips them with the skills and expertise needed to discharge their duties effectively.
Additionally, most states require nursing assistants to pass a CNA certification exam before practice.
The CNA certification ensures that the nursing assistant maintains high professional and ethical standards when discharging their duties.
What does a CNA do?
The range of CNA responsibilities is governed by the CNA scope of practice that varies between states.
What is the CNA scope of practice?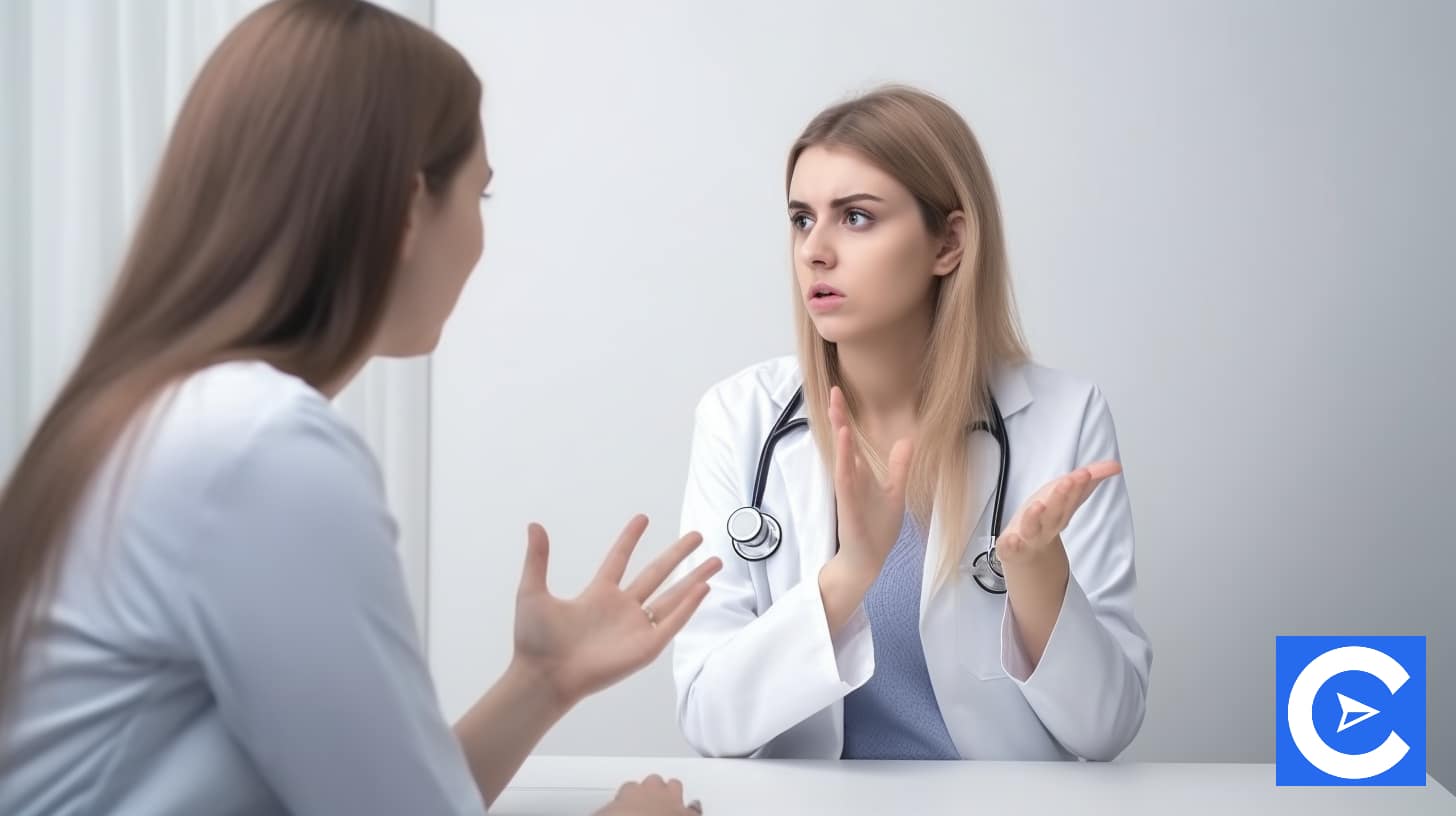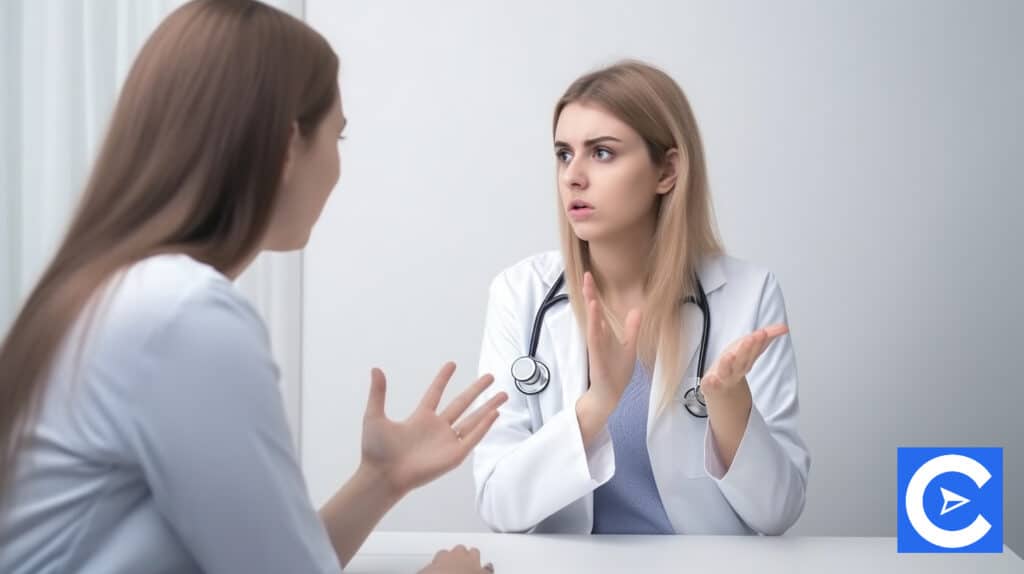 The CNA scope of practice is a legal document that clearly defines a nursing assistant's duties, roles, and responsibilities.
The scope of practice spells out what the CNA can legally do and not do when discharging their professional duties.
The nursing aide registry or board of nursing in different states determines the scope of nursing assistants within their jurisdictions.
Nursing assistants who fail to comply with the CNA scope of practice may face disciplinary or legal action from their state board of nursing.
Although the CNA scope may vary slightly in different places, the general CNA duty across all states is to provide basic care to patients.
What can CNAs do?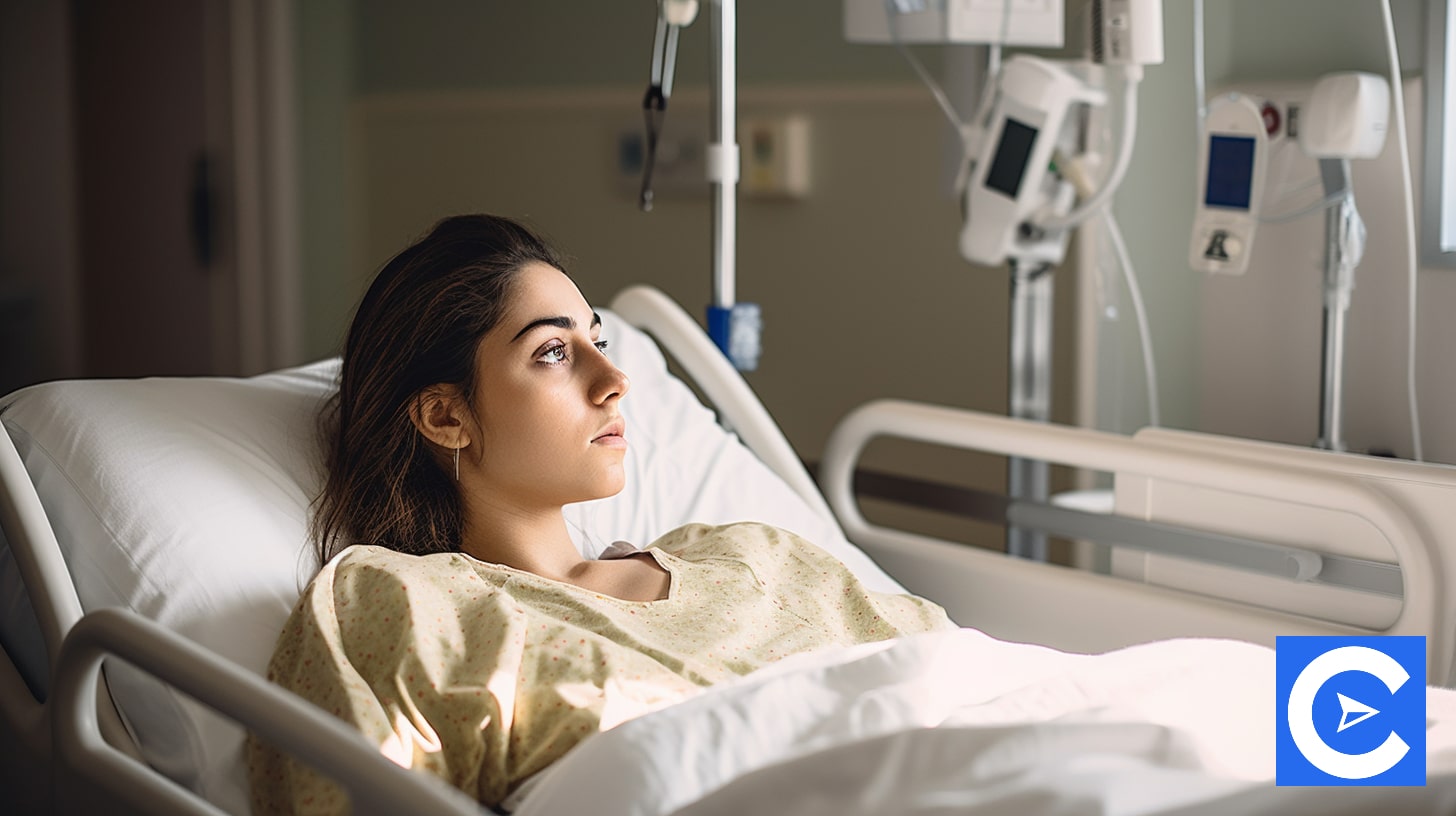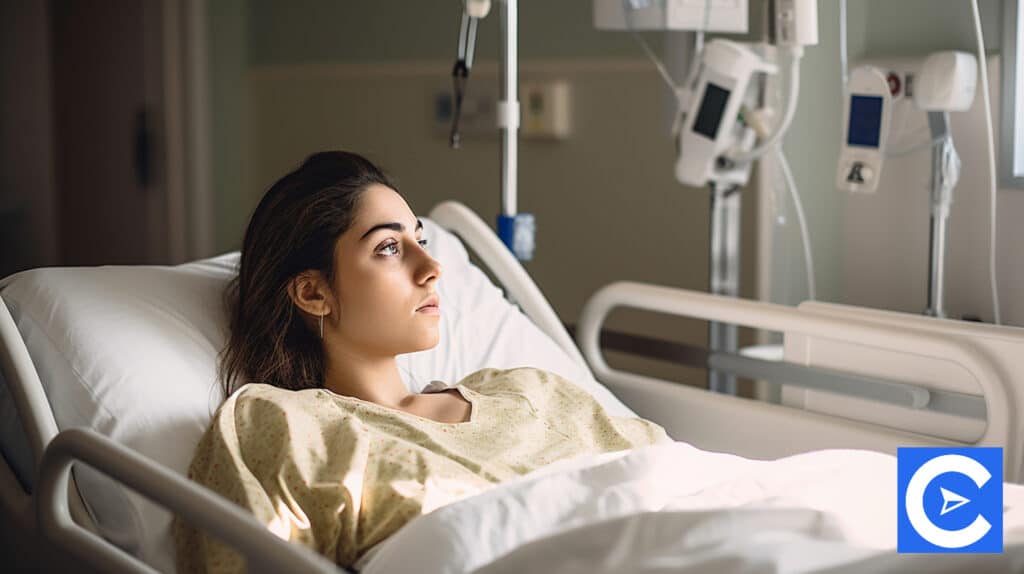 Nursing assistants are important components of a healthcare facility nursing team.
CNAs perform numerous basic nursing functions that focus on patient care and comfort.
A nursing aide job description includes:
Point of care testing
Point of care (POC) testing refers to the medical test performed quickly in the patient's presence.
CNAs in some states are allowed to perform POC testing after acquiring sufficient training and experience to administer and read test results safely.
Standard POC testing includes blood sugar, pregnancy, flu, sputum, and glucose tests.
Direct patient care
Nursing assistants provide direct patient care, including bathing, grooming, and checking patients' vital signs.
Direct patient care is the core responsibility of CNAs and emphasizes providing maximum care and comfort to patients or residents.
Direct patient care refers to:
Grooming, bathing, and toileting patients
Feeding and monitoring patients nutritional intake
Turning, moving, and walking patients
Responding to patient bell calls
Monitoring and documenting patients conditions
Clerical duties
Nursing assistants are responsible for charting patients/residents' nutritional intakes, medication, and daily activities.
In some healthcare settings, nurse aides take stock of medical supplies, prepare stock orders, monitor phones, and other communication channels, and schedule patients.
Clerical CNAs are desired in a doctor's office and different hospital departments.
Technical CNA duties
CNAs perform specialized nursing services, especially in hospitals, apart from basic care.
Nursing assistants can work in medical institutions as surgical nursing aides, obstetrics technicians, telemetry operators, and emergency room aides.
The specialized CNA services require nursing assistants to upgrade their skill set through continuing education courses.
Training programs that allow nursing aides to offer specialized services include Emergency Medical Training (EMT), Basic Life Support (BLS), wound care, and medication aide certification.
What are CNAs not allowed to do?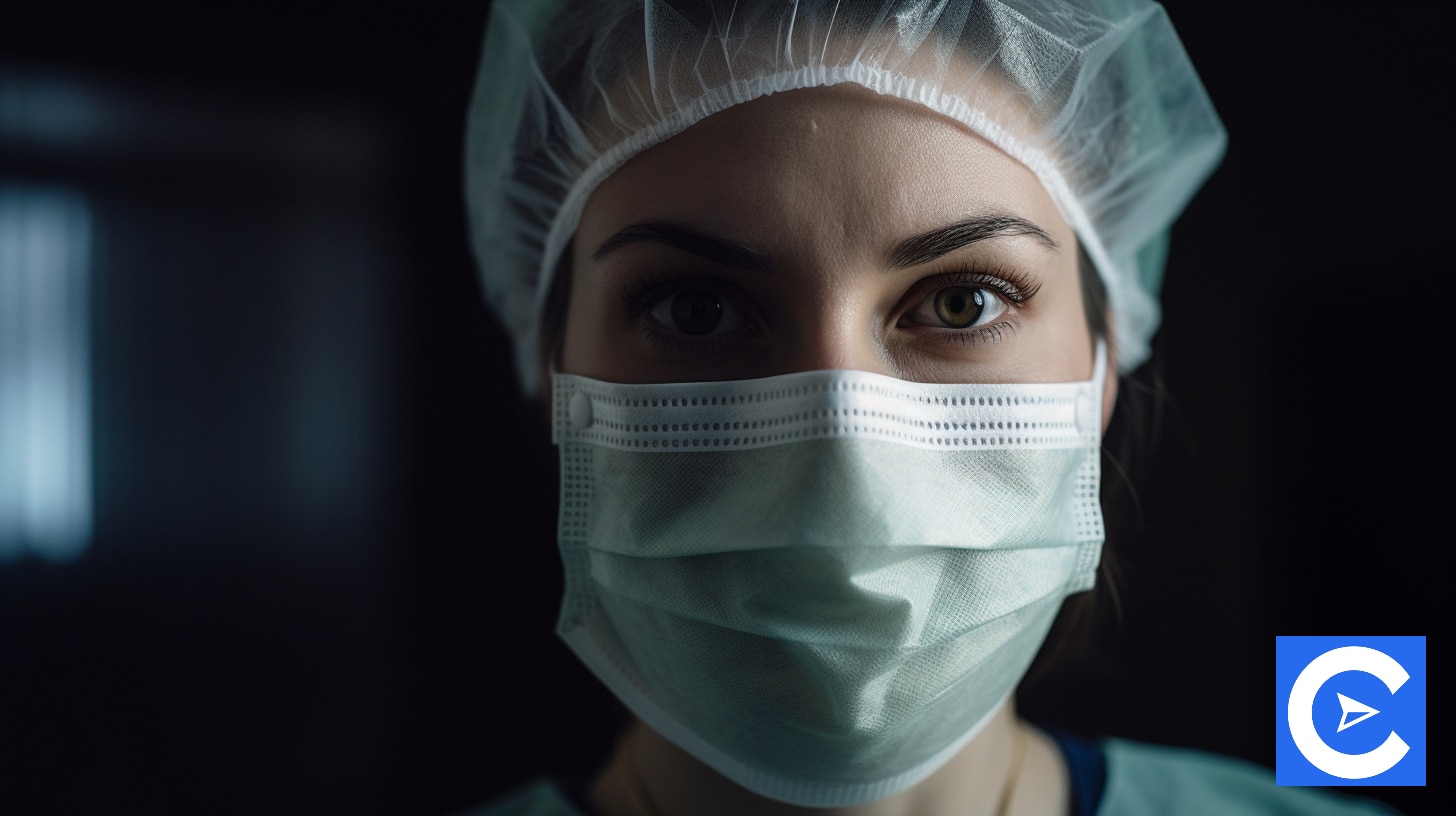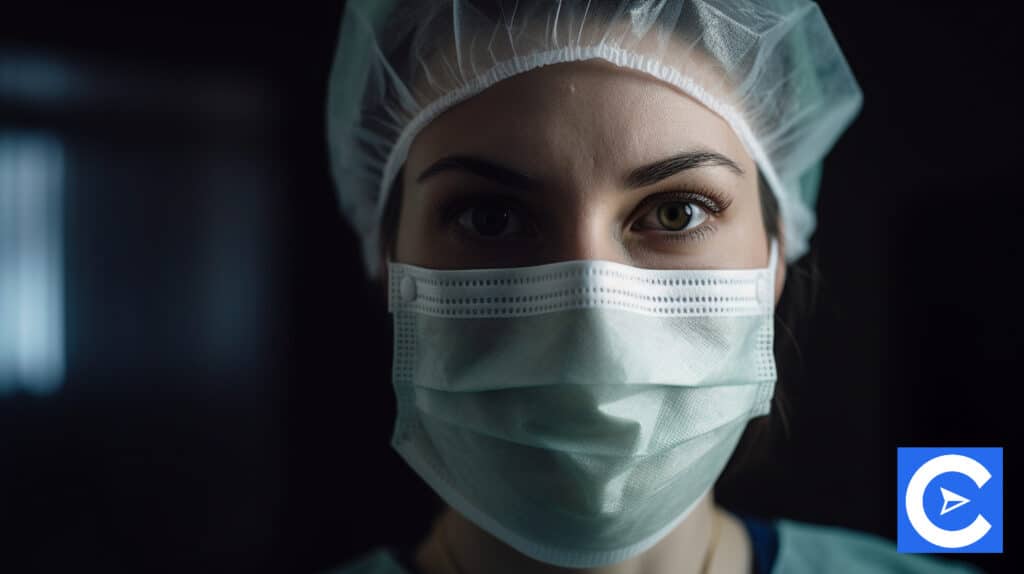 The CNA scope of duties lists down functions and responsibilities that nursing aides cannot perform due to their skills and training.
The tasks that CNAs cannot perform include the following.
Perform invasive medical procedures
Nursing assistants in all states are forbidden from performing invasive medical procedures like cardiac catheterization or coronary stenting.
CNAs have limited practical and educational qualifications to safely and professionally perform such kinds of invasive medical procedures.
However, nursing assistants can support physicians or RNs during medical procedures.
The nursing assistant can arrange medical equipment, stock disposables, or sterilize the treatment area.
Give injections
CNAs are barred from injecting high alert, intermuscular, intravenous, and experimental medication.
Nursing assistants can't inject medicines that require dosage calculations or specialized training.
Administering injections is the duty of registered nurses (RN) or licensed practical nurses (LPNs) who have the proper educational and practical experience.
In the case of vaccines, nursing aides under the supervision of an RN can administer optical, nasal, oral, and oral vaccines.
Provide consultancy services
Nursing assistants cannot consult and give patients a medical diagnosis since their educational qualifications and professional experience are limited for this role.
A nurse aide can support physicians during medical examinations and help turn patients or perform other tasks the doctor or RN requires.
Prescribe medication
A nursing assistant can't prescribe medication to patients as this falls out of their scope of practice.
CNA training doesn't equip a nursing assistant with the necessary skills and training to safely prescribe medication.
In some states, a CNA can administer nasal, oral, topical, ear, and eye medication under the supervision of RNs.
Tube feeding
In most states, a nursing aide is not allowed to tube feed patients as the risk of choking is relatively high.
A nursing assistant may hang feeding bags and alert nurses to adjust the flow or replace empty bags.
Open wound care
CNAs cannot perform invasive wound care procedures to open wounds like debridement.
Only RNs and LPNs have the training and skills to gauge and assess wound type and depth.
However, the CNA may provide technical and administrative support during complex wound care procedures.
A nursing assistant can also perform simple, non-invasive wound care procedures like dressing change under the supervision of a registered nurse.
Bowel evacuation
A nursing aide is not allowed to perform bowel evacuation to patients even in the presence of an RN.
The procedure is dangerous and, if not correctly done, may lead to a negative vaso-vagal response.
A nursing assistant may support an RN or LPN during the procedure.
Types of CNA jobs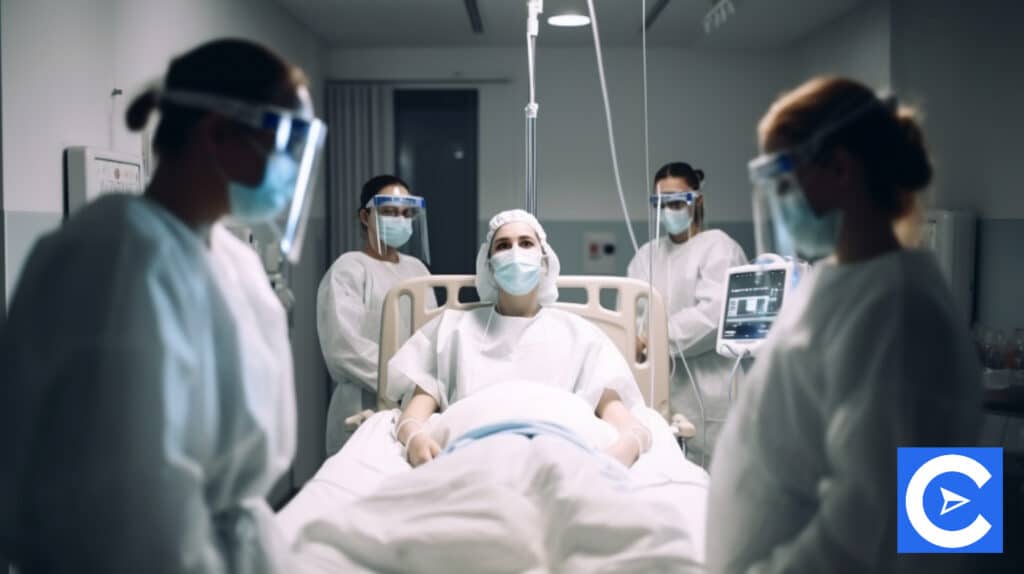 Nursing aides work in various positions across different healthcare settings institutions.
The type of healthcare facility, CNA training, and years of experience determine a nursing assistant's name and nursing duties of a nursing assistant.
A CNA working in nursing care facilities can be a dispensing aide or a surgery CNA in a surgical hospital.
Nursing assistants that satisfy CNA hiring requirements, including passing a background check, can do the following CNA jobs:
CNA administrator
A CNA nurse administrator is a nursing assistant who does all CNA duties but has additional clerical experience and training.
A hospital administrative nursing aide files sensitive patient information, uploads patient data, organizes patient files, updates stock inventory, and maintains other unit data.
In a doctor's office, an administrative nursing assistant answers the phone, schedules doctor visits, moves patients between treatment rooms, and updates patient personal and medical records.
CNA administrators can work as unit clerks in hospitals, customer care staff, or medical transcriptionists in a doctor's office.
The education requirements for a CNA administrator include CNA certification and basic clerical training.
Travel CNA
Traveling CNAs fill in short-term nursing assistant vacant positions in different healthcare facilities.
The traveling nursing aide duties remain essentially unchanged, with the only difference being that they don't hold permanent positions.
If you love the freedom of traveling and working in different locations, then the traveling nurse job is perfect for you.
Travel nurse aides also enjoy higher remunerations and other allowances like traveling and living allowances.
Hospital CNA
Hospital nursing assistants provide basic patient care in different hospital settings.
By providing nursing support to other healthcare professionals in a hospital setting, CNAs enable hospitals to provide quality and comprehensive patient services.
The duties of a CNA in a hospital setting include ambulating, feeding, bathing, toileting, and moving patients to treatment rooms.
Some CNAs in hospitals provide more specialized CNA services, including working as surgery technicians, oncology, and obstetrics nursing aids.
Hospital CNA tasks vary depending on their training and experience levels.
Private duty CNA
Private duties CNA provide personalized nursing assistance to patients.
A private nurse aide job description includes visiting patients and helping them perform activities of daily living.
The duties of a private duty nursing aide include bathing, feeding, checking vital signs, and providing medical assistance to elderly patients.
To work as a private nursing assistant, you require CNA certification and at least 100 hours of practical experience.
Private CNA jobs require excellent interpersonal and communication skills since you'll provide personalized services to clients.
CNA nursing home
A nursing home nurse aide provides basic patient care to residents of a nursing care facility.
This entry-level CNA job provides the launching pad for most nursing assistants to progress in their CNA careers.
The CNA's role in a nursing home revolves around providing care and comfort to residents.
An assistant nurse in a nursing home does the following:
Changing bedpans
Monitoring residents condition
Checking patient vitals(blood pressure, respiration rate)
Bathing and grooming
Turning, moving, and walking patients
Nursing home CNA qualifications require you to have a CNA certificate with a minimum of a high school diploma.
Long term care CNA
Long-term care facilities (LTC) strive to provide a relaxing and conducive environment for elderly residents.
LTC caregivers work under the supervision of RNs to feed, bathe, clothe, and move elderly patients.
In some states, LTC assisting nurses also dispense medication and chart patient activities.
The LTC CNA job description doesn't differ much from a home care nursing assistant.
An LTC nursing aide is an entry-level position, and people with a high school diploma can successfully apply for the job.
Rehabilitation center CNA
Rehabilitation clinics provide restorative health services to patients recovering from physical or psychological traumas.
Commons medical services offered in a rehabilitation center include physical, occupational and speech therapy.
The CNA's role in a rehabilitation center is to provide nursing support to patients and residents.
Duties of a rehabilitation center nursing assistant include:
– Provide psychological and emotional support to resident
– Assist patient in activities of daily living
– Monitor the patient's condition
– Maintain the hygiene of patient rooms and treatment areas
– Assist occupational and physical therapists in their duties
How to grow your CNA career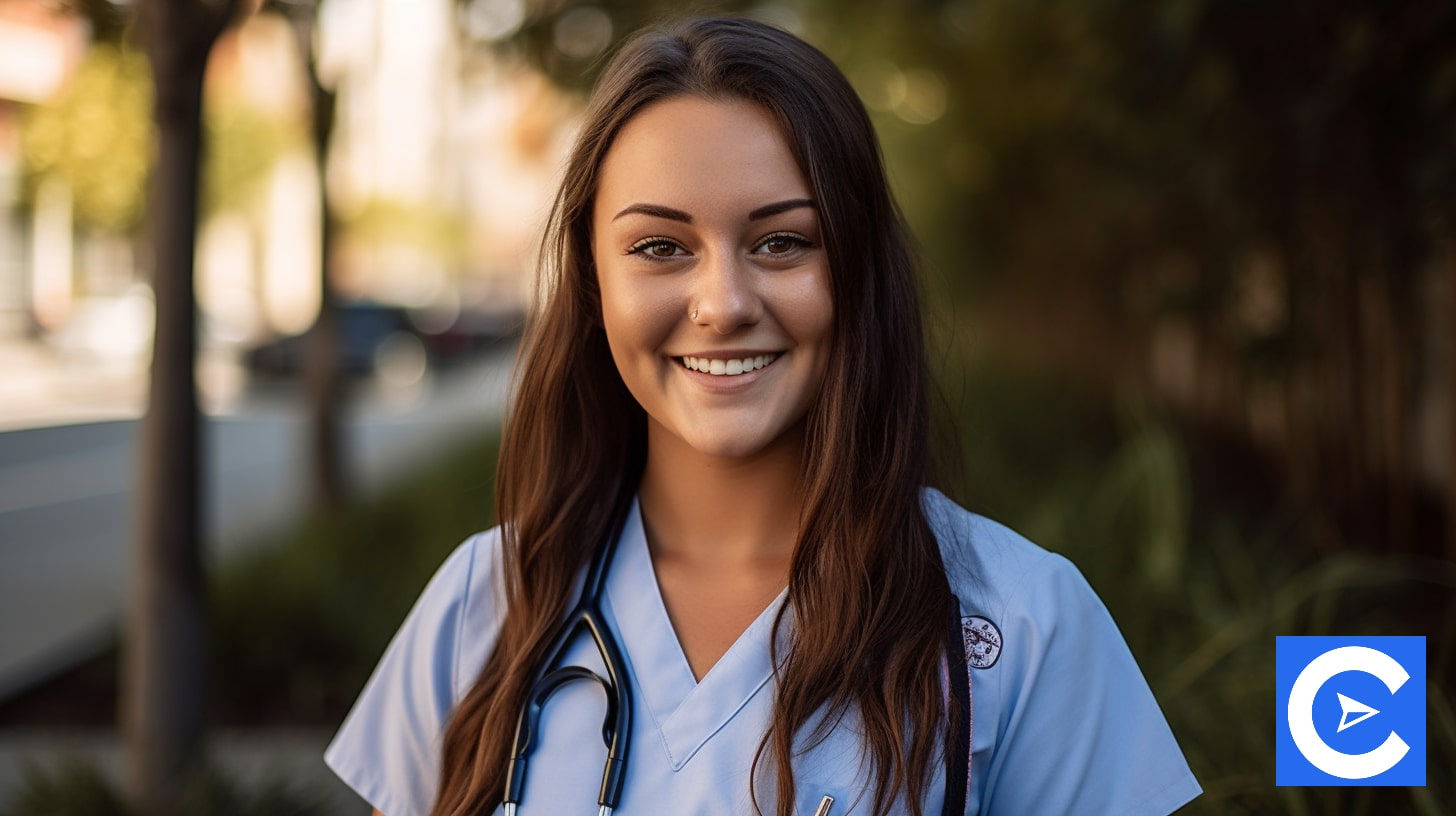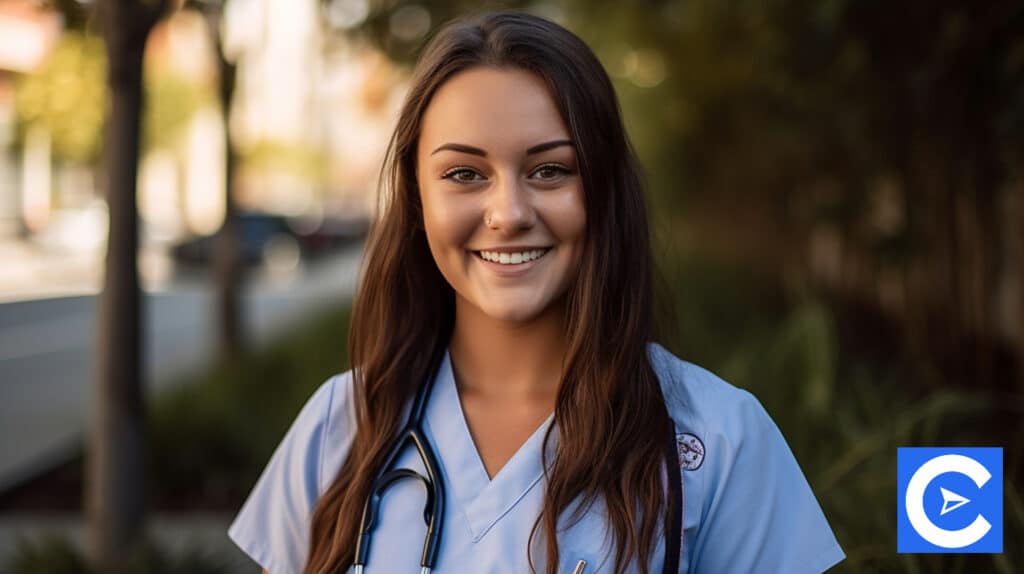 Nursing assistants who wish to grow in their nursing careers can enroll in advanced CNA training programs.
These training programs offered in community colleges and vocational schools help nursing assistants bridge their professional CNA training to other nursing specialties.
A certified nursing assistant can transition to a registered or licensed practical nurse designation with a nursing degree.
The nursing program usually takes two years and will allow the CNA to take on more nursing responsibilities and duties.
Alternatively, you can take specialized CNA courses in wound care, geriatrics, dialysis, pediatrics, dialysis, and IV care.
Specialized CNA training from approved schools and institutions like the red cross allows you to perform advanced CNA procedures for patients.
Most learning institutions that offer nursing programs are flexible and offer you the option of either full-time or part-time study.
Conclusion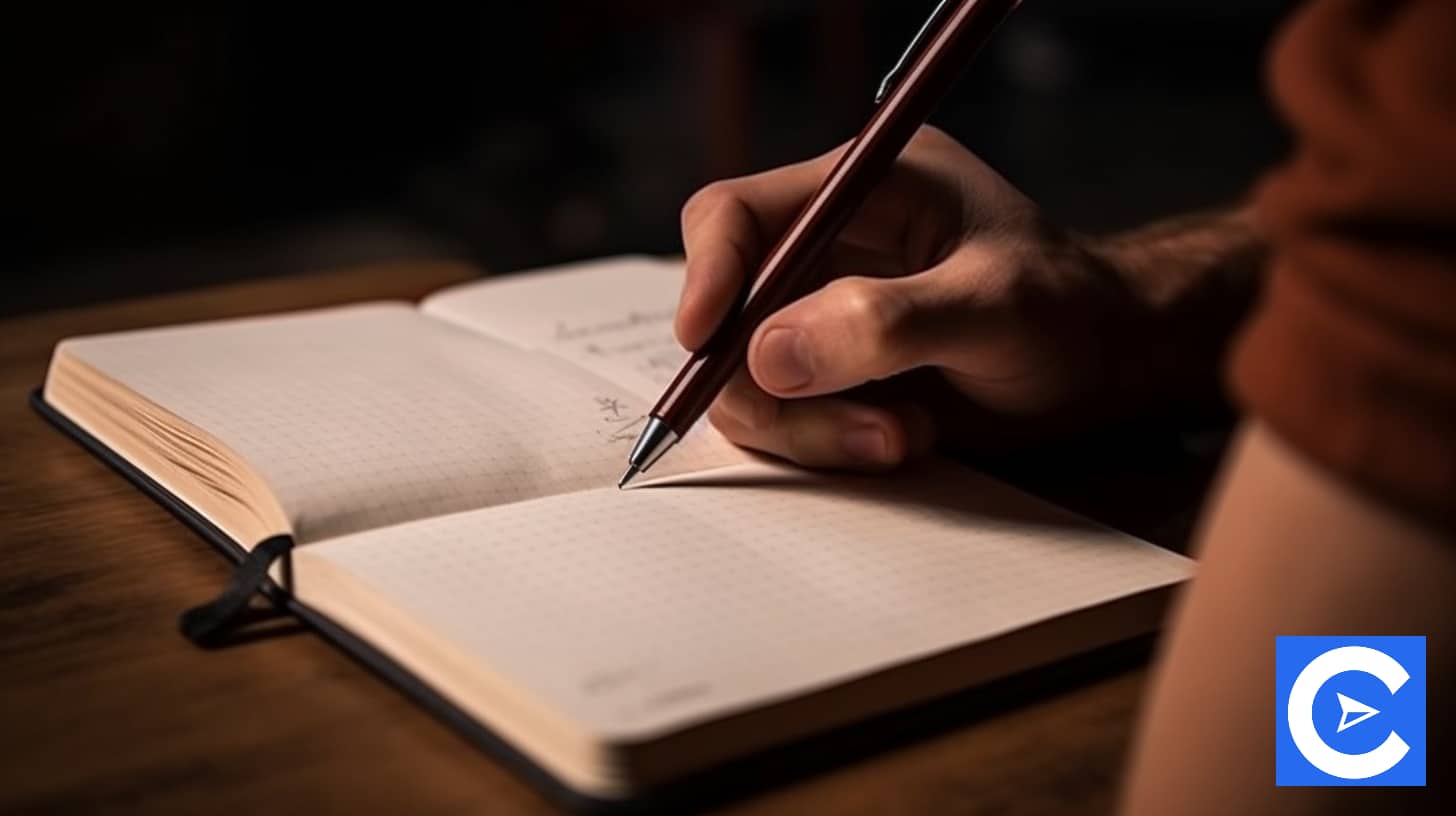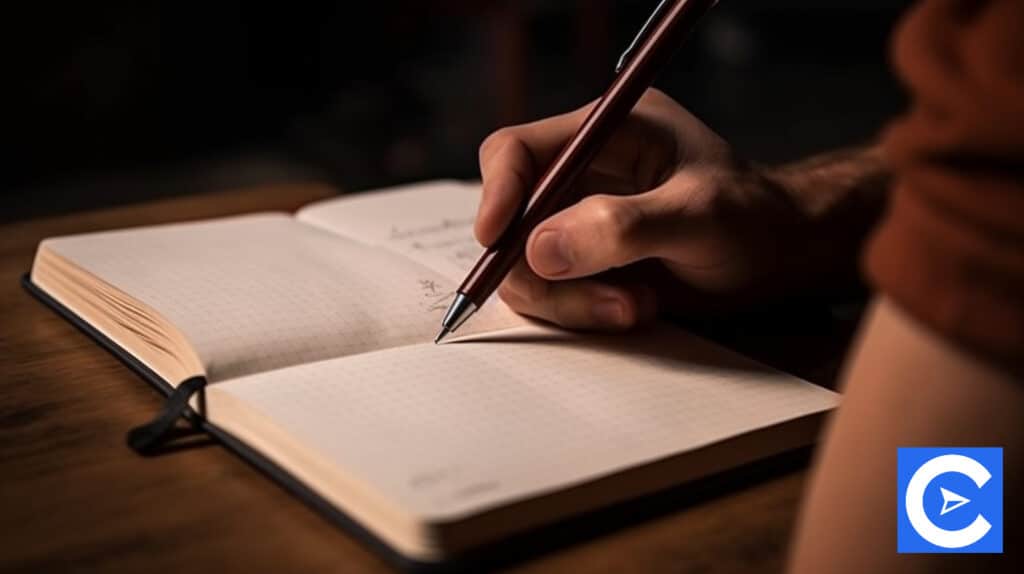 Qualified CNAs are integral to the health system.
Nursing assistants working under the supervision of other healthcare professionals provide much-needed nursing services in hospitals, nursing homes, and assisted living centers.
Being a CNA is rewarding and fulfilling as you interact with patients directly and improve their lives.
If you're considering joining the CNA nursing career, then we hope that this write-up has answered some of your nagging questions concerning the CNA job description.
Please continue reading for comprehensive answers to our reader's frequently asked questions.
FAQs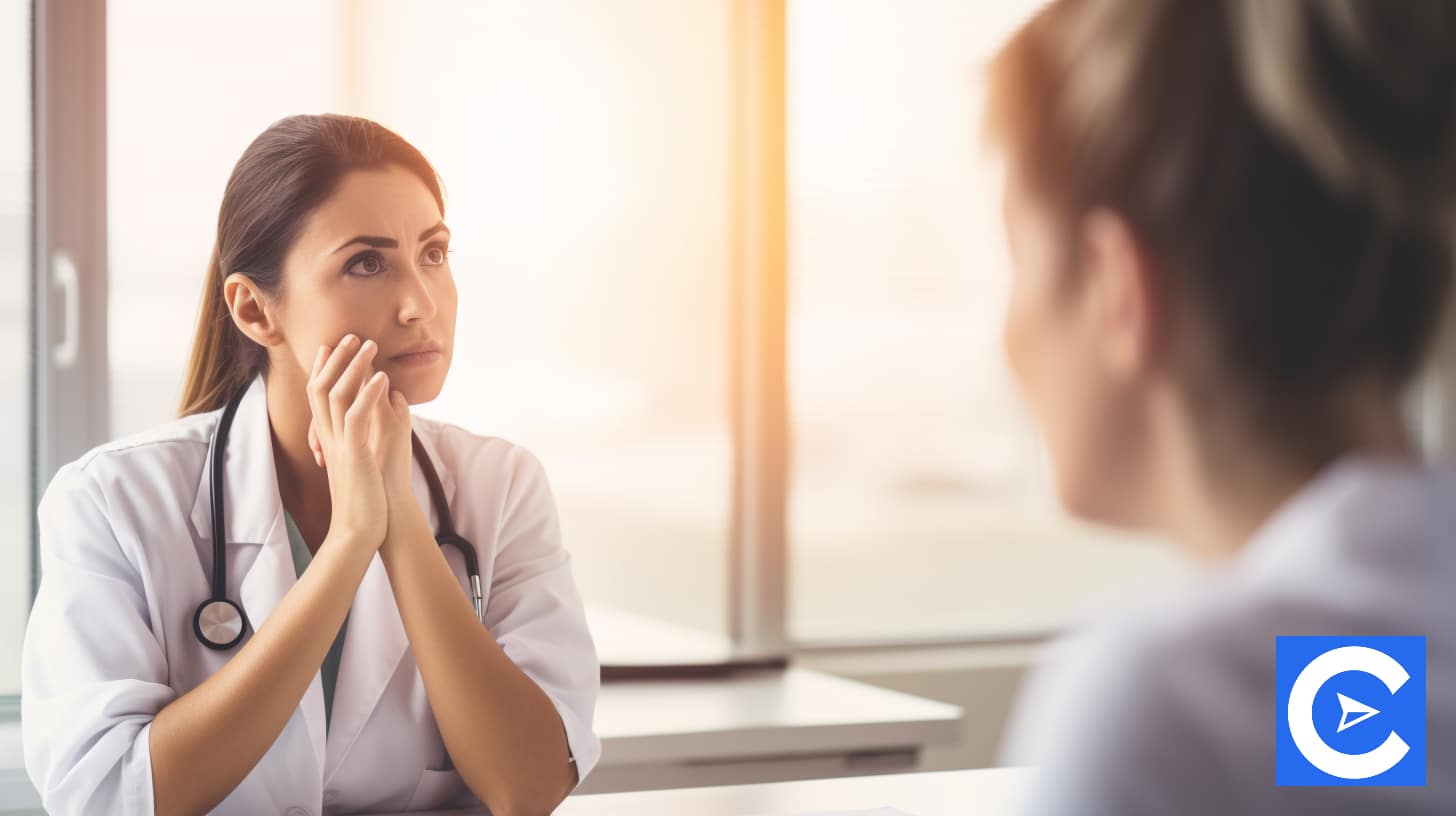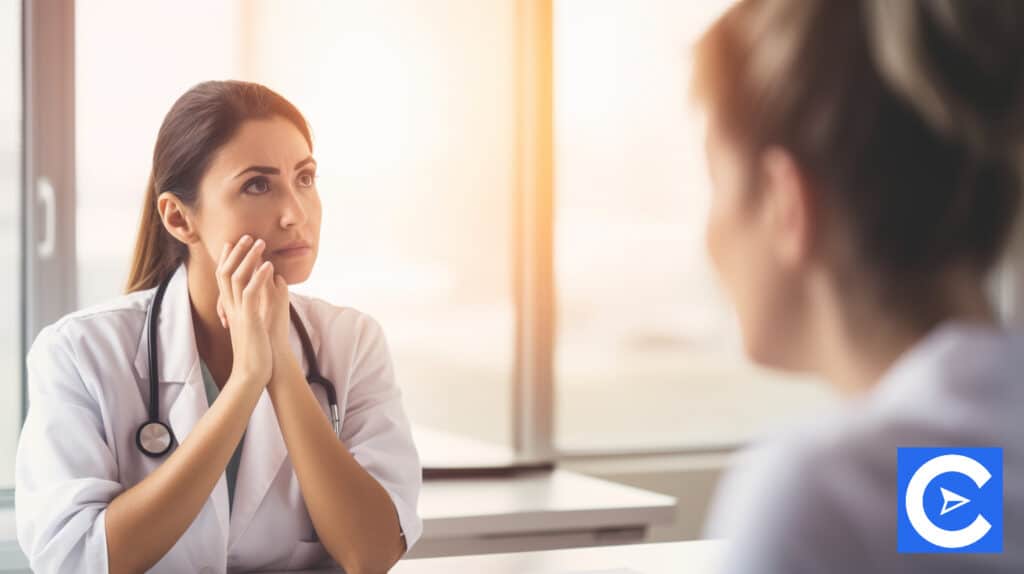 What does CNA do at assisted living facilities?
CNA duties in an assisted living community include:
– Charting the resident's daily activities
– Responding to call bells
– Taking the resident's vital signs.
– Maintain residents' general hygiene, including their rooms
– Escorting residents (bathroom, dining calls)
– Assisting in tray service
– Monitoring sick residents
– Performing other tasks requested by the employer
What other jobs can you do with a CNA license?
The CNA license allows you to work as a:
– A CNA technician in hospitals
– Hospital orderly
– Traveling CNA 
– Medical assistant
– Unit secretary in hospitals
– Medical transcriptionist in a doctor's office or hospital setting
– Licensed medication aide in nursing homes
– Home health CNA aide
– Per diem CNA
What do CNA's do in correctional facilities?
CNAs work with registered nurses to provide basic health services to inmates, including taking their vitals, dispensing medication, and charting inmates' medical history. Additionally, the nursing assistant maintains the drugs inventory, updates prison treatment records, monitors inmates' health, and maintains the hygiene of the treatment area.
Can a CNA work in a doctor's office?
CNAs routinely work in a doctor's office and perform these duties:
– Recording patient information and medical history
– Prepare examination rooms
– Handle telephone calls and office bookings
– Check patient vitals
– Prepare and dispense medications
– Assist physicians during medical procedures
– Prepare and maintain patients' medical chart
– Escort patients to treatment rooms
What does CNA do in a nursing home?
Nursing home CNAs provide direct patient care to residents. Duties of a nursing home CNA include:
– Assist residents with activities of daily living (grooming, skin and hair care)
– Answer to room and bed calls
– Check patient vital at prescribed intervals
– Dispense medication
– Monitor sick residents
– Maintain the hygiene of patient rooms
Where do CNAs work?
According to the bureau of labor statistics, 2020 report, licensed CNAs to work in the following sectors:
– Skilled nursing facilities – 37%
– State, local and private hospitals – 30%
– Continuing care and assisted living communities – 11%
– Home healthcare services – 6%
– Government – 4%
Additionally, CNAs work in adult day-care centers and rehabilitation clinics.
How does a typical CNA working day look?
A  typical CNA working shift involves bathing, feeding, moving, turning, and taking a patient's vitals. Nursing assistants may also administer medication, prep patients for medical procedures, chart patients' medical history, and dispose of biomedical waste. CNAs usually work 8 to 12-hour shifts under the supervision of registered nurses.
How much are CNAs paid?
According to the U.S. Bureau of labor statistics, the average CNA annual salary is $30850, with the top 10% and bottom 10% earning $42110 and $22,750, respectively. Here is the CNA salary breakdown:
– Government – $37240
– Hospital – $32.160
– Nursing care facilities – $30120
– Retirement community – $30020
– Home healthcare – $29210
How much are CNAs paid?
CNA stand for certified nursing assistant. The CNA position is vital for the effective delivery of comprehensive basic nursing services to patients. Nursing assistants work under the supervision of RNs and LPNs. CNAs work in hospitals, nursing homes, hospices, assisted living centers, doctor's offices, and rehabilitation clinics.
Do CNAs have continuing education requirements?
CNAs require at least 12 hours of CNA continuing education training annually. Continuing education classes focus on teaching nursing assistants the latest medical knowledge and practices. Nursing assistant continuing education units include elder abuse, infection control,  domestic violence, HIPAA rules, brain, and spinal cord injuries.
What's the CNA competency exam?
The CNA competency exam is a two-part (written and skills) exam that tests a candidate's theoretical and practical understanding of CNA roles and responsibilities. The 60 question nursing assistant exam takes 90 minutes,, after which successful candidates are CNA certified by their state's nursing board or registry.
References