Welcome and greetings to the ultimate guide to composing The CNA Resume!
Reading this article to the end will avail you the opportunity to learn the latest and best CNA Resume skills of 2023, including the formats, sections, and expert tips to score an interview.
Specifically, our focus will be on:
Guide on writing the different sections of a CNA Resume.
CNA Resumes for different levels
The preferred types of resume formats to use
Tips and tricks for a professional
Let's begin!
Introduction of CNA Resume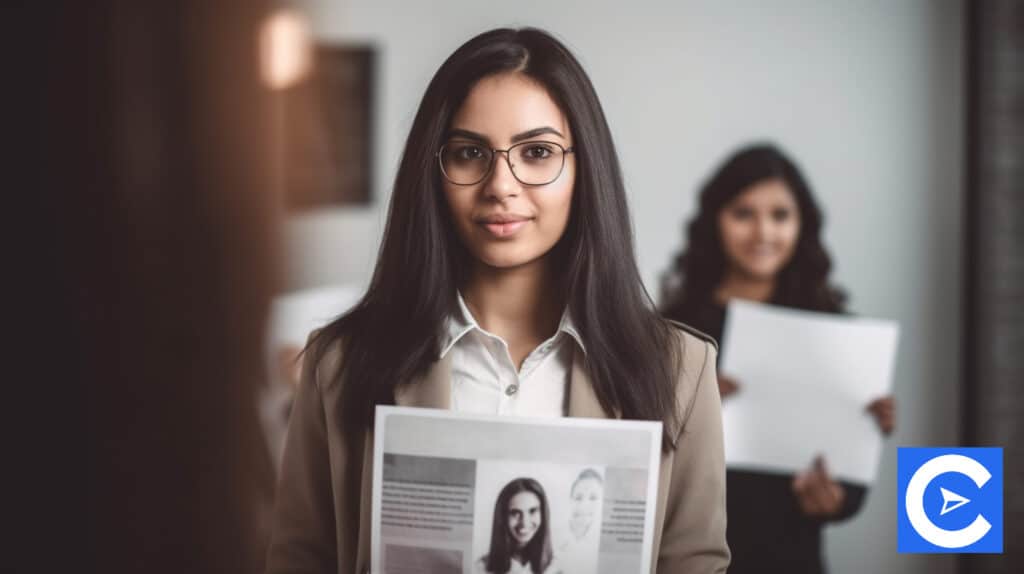 A certified nursing assistant (CNA) is in charge of supporting patients with their medical needs.
CNAs are typically overseen by Registered Nurses (RNs) or Licensed Practical Nurses (LPNs).
Obtaining a certified nursing assistant or CNA position necessitates a strong résumé detailing activities of daily living of patients, information on medication administration, and some technical expertise on medical equipment.
You may mention specific abilities on your resume that companies are looking for to persuade them to take your resume seriously.
Working as a CNA demands a significant amount of effort and dedication; therefore, employers want to ensure that you have the necessary skills before hiring you.
The resume must also illustrate your qualifications to work and effectively cooperate and communicate in a team.
Nursing is all about people, and your role as a nursing aide is to love and care for your patients, not just check blood pressure and change linens and bedpans in the morning.
Certified nursing assistants play an essential role in the effective operation of hospitals and other healthcare institutions by assisting nurses and other medical professionals.
We will go over the skills and abilities you should emphasize in your applications to have an advantage in the job market and perform well in the profession.
Guide on writing the different sections of a Certified Nursing Assistant Resume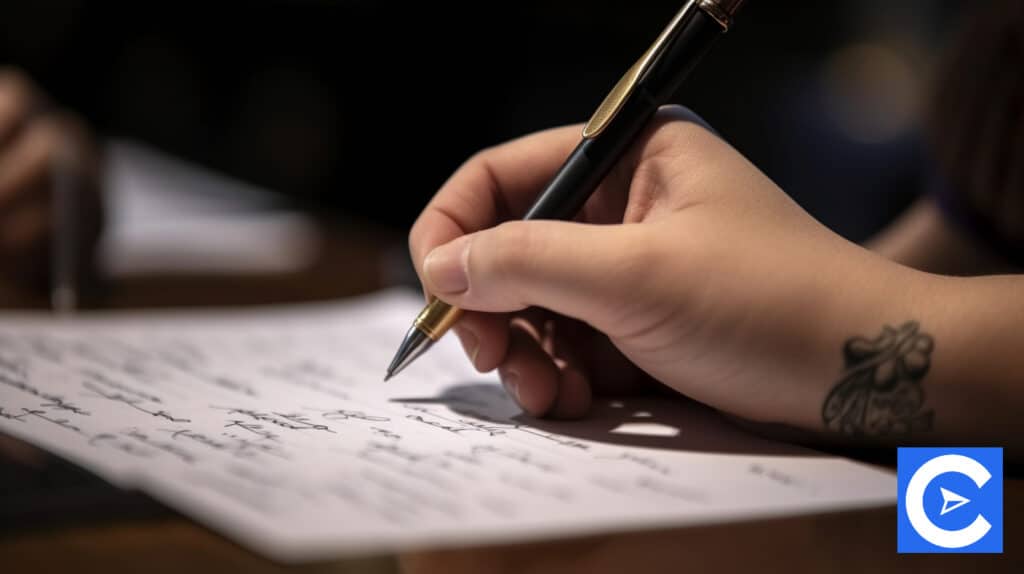 The Cover letter
The Cover Letter provides a potential medical assistant with the opportunity to draw a prospective employer's attention to their resume.
You must prepare the cover letter to showcase their talents, qualifications, abilities, and experience of working in a nursing staff so that they are a perfect match for the job description.
The cover letter should include information about your employment and responsibilities, your talents, and any qualifications.
Education
When it comes to crafting your resume's education section, you start with your most recent schooling, such as the university you graduated from, then move on to high school, and so on.
You do not have to list all of the schools you have attended if you are highly educated and have experience.
The highest one should suffice so that more relevant information does not take too much space.
Another thing to keep in mind is that there should be a couple of bullet points for each school or university outlining what you did there, perhaps if you have any academic activity relating to it or something similar.
You could also include your GPA if you had good marks.
If you have been on the Dean's list for multiple semesters in a row, you should share that information.
By disclosing all of this, you will significantly assist recruiters in understanding the type of person you are, allowing them to look at the complete picture rather than judging you based on one or two things they may not like.
CNA skills
You should include technical and soft talents in a CV.
In addition, your CNA CV should include patient-care skills, such as collaborating with your supervising RN, knowledge of healthcare settings, and assisting patients with everyday duties.
Most importantly, the abilities you add to your CV should be related to the particular job search.
One of the most significant things to add to a nursing assistant resume is a list of hard skills you have obtained in the area.
Because you are a nurse, your potential employer is already aware that you will be kind and compassionate (soft skills).
You must demonstrate your experience with various types of equipment and EHRs.
Some of these skills include checking patient vital signs, emergency care, and analyzing charting information, among others.
See this article on Nursing Assistant skills and assistant resume sample for additional information.
CNA certification and awards
Nursing aide and assistant professions may involve certification in first aid, CPR, and other medical capacities.
You can display these credentials in a variety of ways.
For example, You can list certifications beneath your degree in your education area or can be listed in your critical qualifications section.
To make these qualifications stand out on your resume, mention them in a separate section, as illustrated in our nursing aide and assistant resume sample.
Experience
The experience part of your resume is to list your current and former positions, if you have any.
The proper way to do this is to use reverse-chronological order (discussed later), which means you should write your most recent employment first and your first job last.
This strategy is employed for virtually everything regarding resumes and some business letters.
Another thing to notice about the table is that each job describes the actions performed on that task.
So, highlight the most crucial activities you may have done while on the job.
Make a point of mentioning any accomplishments you've had.
This information is helpful to recruiters because it allows them to compare your skills and competencies to those required for the employment post.
However, if you are unsure how to do this or do not have enough time, you can utilize a resume template generator and fill out the form.
Resume Summary
Your resume is your business ID; it summarizes your prior life, experience, and abilities that you have gained over time.
Although it is already a condensed version of your life, you should include a separate section that describes the essential information from your resume in many phrases.
As a result, when it comes to information, you should include experiences and accomplishments directly connected to the position you want to apply for.
You provide recruiters the choice of reading all you would put in your resume in a shorter form, summarizing the most important data.
Make sure to include everything necessary, but keep it brief, no more than a couple of sentences.
CNA resumes for different levels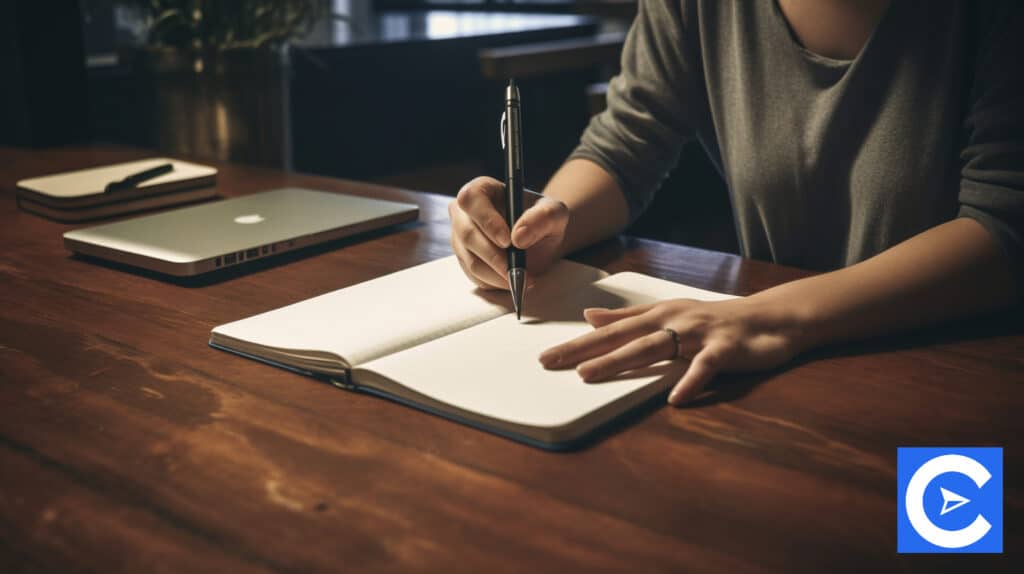 Entry-level CNA Resume
The qualifications and skills section is the most crucial part of the entry-level resume.
It allows you to demonstrate why you're the best fit for the job to a potential employer.
You don't have to dismiss primary talents because they appear inadequate.
Instead, include any relevant soft and hard abilities pertinent to the position you're looking for.
Those entry-level certified nurse assistants should be aware that if they highlight their abilities and qualifications in their CNA resumes, a lack of experience isn't necessarily a disadvantage.
However, as a registered nurse assistant, you must understand your responsibilities and describe relevant professional skills, such as:
Patient and environmental safety
Long-term care skills
Patient observation and essential care
Knowledge of medical terminologies
Excellent communication abilities with family members and other third parties
Proper documentation standards
Other important entry-level ideas include a description of your intern and clinical experience and dates.
Include a brief remark regarding the patient care you provided while studying or interning.
It must include at least two references.
Hospital CNA Resume
CNAs work in a wide range of environments.
When addressing abilities on your hospital CNA resume, be as descriptive as possible while remaining wide enough that a recruiter skimming over your CV can keep up.
For example, Electronic Medical Records (EMR) and Vital Signs are the two most frequent abilities for CNAs (both reading and measurement).
A college degree is rarely required to become a CNA.
However, if you have one, make sure to include it in your CV.
You should also include any certification training programs that you have completed.
If you don't possess your highest level of education (usually high school or a GED), use a handy resume example to provide visual guidance!
Homae health CNA Resume
Home Health CNAs spend their days in the homes of patients who require special personal care, assessing patient conditions and general well-being (mental and social aspects).
These CNAs place a premium on non-medical aspects of their jobs.
When discussing your job history, emphasize your involvement in these initiatives (like meal prep, housekeeping, and sociability).
Colleges across the country provide specialized certification training programs to obtain a nursing assistant certification.
If you have completed one of these programs, put it on your home health CNA resume.
Measuring vital signs is also a technical and crucial aspect of the work.
Senior CNA Resume
Create a senior CNA resume with solid bullet points that demonstrate your effect, especially from a managerial perspective.
Beginning each bullet point with a powerful action word (supplied, led, or aided) is a quick and easy method to accomplish this.
As a Senior CNA professional, you have many obligations, some of which go beyond medicine.
Show that you can excel at more human-centered managerial aspects of the job, such as directing nursing staff, presenting the company at conferences/ seminars, and problem-solving.
The preferred types of resume formats to use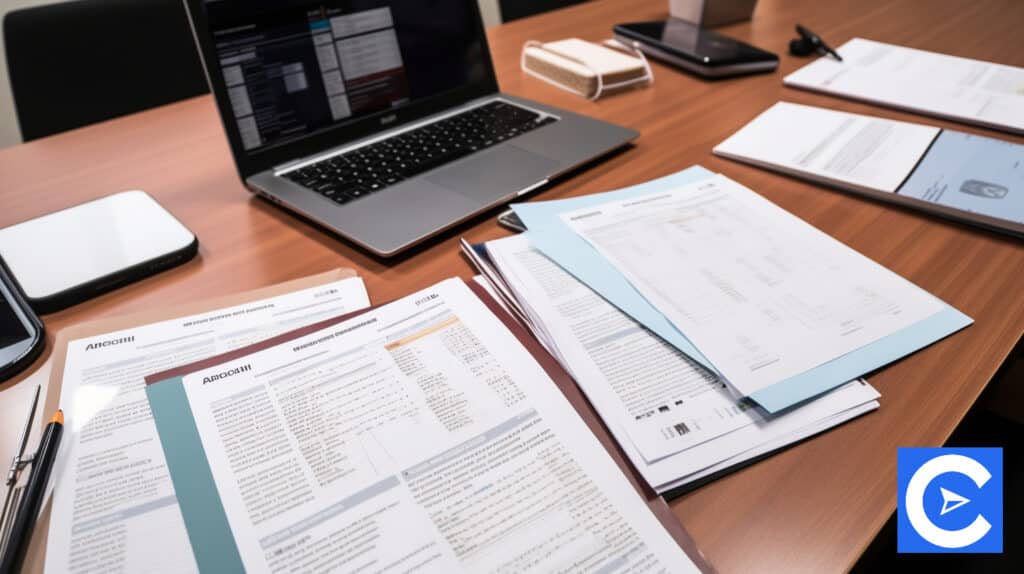 A solid CV can pique the interest of a recruiter or hiring manager and help you stand out from the crowd.
You can format your resume in a variety of ways.
However, there are three universal resume forms to choose from: reverse-chronological, functional, and the combination format, often known as the Hybrid format.
Each of these styles has its benefits, and the format you choose will have a substantial impact on your job hunt.
Let us examine each format separately:
Reverse-chronological format
A reverse-chronological resume, also known as a chronological resume, lists your job history in reverse chronological order, beginning with your most recent employment at the top.
This is the most classic resume format, and it has remained the most popular for many years.
In this arrangement, a chronological resume format often includes the following information:
Contact information consists of your name, phone number, address, and e-mail address
Relevant connections, such as a LinkedIn or GitHub profile, can be included in some circumstances
Resume Overview or Objective – A concise 2-4 sentence summary of your job experience or goal of applying for a particular position
Your title as a professional. You should tailor it to the specific position you're looking for
Work Experience – List your previous jobs in reverse chronological order. When possible, emphasize accomplishments over responsibilities.
A section on Skills – Skills related to the position you're looking for
Education – Your educational background. Pro tip: If you have a B.A., you may be able to bypass high school
Optional sections include volunteering, projects, portfolios, interests, etc. While they aren't game-changers, they can assist fill some gaps
So, when is it OK to use a reverse-chronological resume format while applying for a job?
It is a fantastic option for anyone whose work history demonstrates a stable, upward career path.
For example, if you've spent the last several years in the same business and each role has been more senior than the previous, you can choose a chronological resume format.
It is also frequently utilized by persons seeking a position in the same or a similar field to most of their previous work experience.
However, if you have many gaps in your employment history, want to change careers, or have highly varied work experience, you may want to consider a different resume structure.
Functional format
The skills-based resume format is another name for the functional resume format.
The CV emphasizes relevant abilities rather than career history.
The chronological approach emphasizes work experience with extensive analyses of accomplishments within each position.
In contrast, the functional format focuses on the applicant's skill set relevant to the role you are applying for.
So, when is the skill-based resume style the best way to get an employer's attention?
Consider a functional resume if you have one long or numerous employment gap in your CV in the last five years, are a first-time worker, a fresh graduate, or are significantly altering career paths.
You can stress the correct qualifications for the position you want by emphasizing talents that translate across industries and your most relevant successes.
This also highlights the facts most important to a recruiter rather than focusing on the work history.
In some circumstances, a functional resume may be excessively restrictive.
A hybrid resume may be the best option if you have some experience and few or no gaps in your career history.
Combination or Hybrid format
A combination resume integrates the chronological and functional resume formats.
This resume format helps you highlight your professional experience and essential talents.
Because your talents and career history will fill most of your resume space, you may need to omit optional areas such as a summary statement, volunteer work, or hobbies.
Because the hybrid resume is a more flexible style, you should prioritize your talents or job experience based on what you believe is more critical for the role.
For example, if you have a lot of unique skills that are extremely useful to the field in which you're searching for work, you should put them above your work experience.
It might also be beneficial to look for indications in the job description to understand what the company values most in an ideal candidate.
A hybrid resume may be appropriate for you if you're making a minor job change or have a diverse employment history where relevant to the role you're looking for isn't immediately apparent.
For example, you might utilize a hybrid resume if you're applying for a people manager role and have substantial expertise managing teams but have never held a "manager" job title.
In addition, this structure might help you highlight your leadership achievements and transferable leadership talents.
Tips and tricks for a professional resume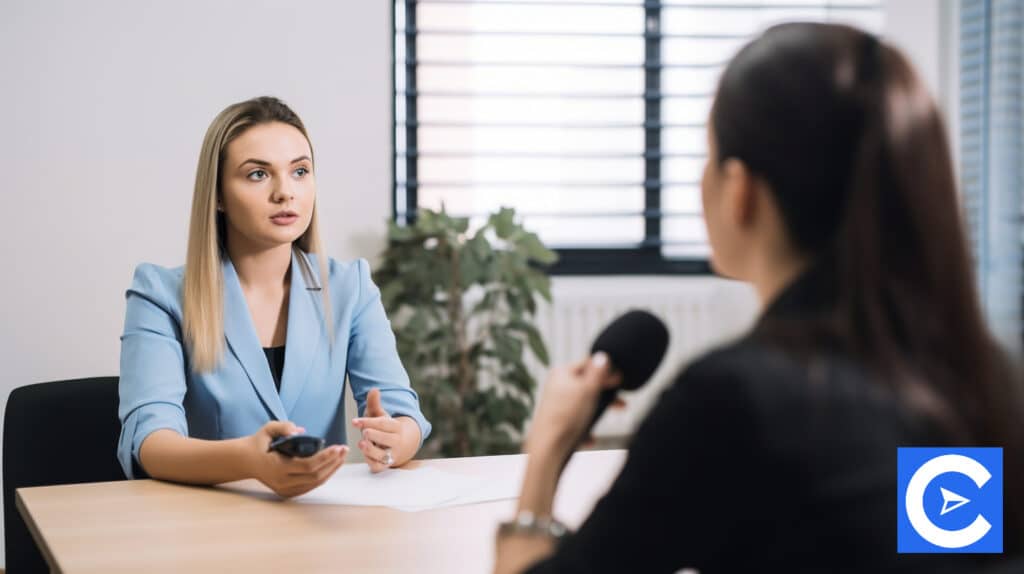 Font Style
The first step is to determine the font you want to use, as with everything else.
When it comes to producing resumes, the font is crucial because your resume serves as your unique signature.
In addition, it shows your personality and informs recruiters about the type of person you are.
So, make an informed decision.
The only thing to remember is that handwritten fonts are more challenging to read, and your resume will look more professional if you use one of the standard fonts.
Good Resume Size
People with a lot of experience prefer to produce incredibly long resumes, more than three pages long.
That, however, is a mistake.
As the name implies, a resume concisely summarizes your life, abilities, and interests.
Therefore, it should not be overly large.
On the other hand, don't write more than one or two pages to make it look more professional.
Bulleting
Making bulleted lists is an excellent method to minimize the content and prevent unnecessary material in your resume.
However, each point should not be more than three rows long.
Then, everything would be much easier to read.
Choosing the suitable File Format
When people produce their resumes, they often utilize one of two file formats: PDF and TXT files.
While TXT files are easier to modify, PDF files have a more professional appearance.
As a result, you should always utilize PDF as your primary resume format.
On the other hand, if you frequently edit resumes, you may save one copy in TXT format and convert it to PDF after each modification.
Just make sure that you only provide your resume in PDF format when you apply for a job.
Choosing the suitable Resume Template
The template you pick for your resume is another item that can convey your personality through your resume.
It may reveal to recruiters what type of person you are.
You can make your template or use one from the internet. You should select the one that best fits your needs.
To assist you, we recommend that you choose a reputable resume template maker if you do not have time to create your template.
Regular E-Mail Checkups
E-mail has become the most common means of communication between employers and job prospects and the most important means of communication amongst employees worldwide.
You should always check your e-mail frequently, especially while applying for a job.
E-mails can often get lost or forwarded to the spam bin, where they can be easily overlooked.
As a result, don't forget to check that folder to avoid losing out on the work you desire.
Returning to your Resume
After creating your resume, pretend to be a recruiter and read it through.
That way, you'll be able to look at the resume objectively and identify any essential details you might have overlooked.
For example, to polish your CV and make it look flawless, you may need to add a few skills, eliminate specific abilities, etc.
One job, One Resume
A classic beginner's blunder has only one resume for each job application.
The issue is that each profession necessitates a unique set of talents.
So, building a CV, for instance, for a web developer position is not the same as writing a resume for a risk manager post.
Because the skills required for each job vary, you must tailor your resume to the job position you wish to apply for.
Do your study and determine what is needed for the position, then consider how it would match the talents you already have and include them in your CV.
Mentioning Political Opinion and Activities
Flaunting your political beliefs is never a good idea.
You practically never know whether your potential bosses share your viewpoints.
Of course, not all employers would choose based on their sentiments and ideas, but it may happen in some circumstances.
For example, they may then reject a well-qualified candidate.
As a result, you should first keep your political opinions to yourself.
Using Proper Grammar
What is the significance of having a grammatically correct resume?
To begin with, language errors might be perceived as unprofessional and sloppy, making your resume look particularly poor.
To avoid this, double-check your grammar when creating the resume and even afterward.
Adding new things to your Resume
When completed, your resume will reflect your personality and the skills you possess.
However, since your career is a learning process that always ensures that your resume accurately represents yourself, you must update it frequently.
So, if you learn anything new and relevant that may apply to your current job or a position you want to use for, make sure to update your resume.
You'll always be ready to apply for any job you desire, with just a little pre-application tweaking.
A certified nursing assistant might have the experience, but putting that description on paper.
At the same time, some of the day-to-day responsibilities may make it hard to get some time to sit down and compose a quality CNA hospital resume.
So how do you write your CNA job description for a resume in the best light possible?
Use a CNA resume builder; a resume builder will generate hundreds of CTA job descriptions and suggest bullet points, skills, and achievements.
It provides industry-specific text examples, step-by-step assistance, and professional resume formatting to help you create an impressive document in minutes.
When choosing a suitable resume builder, consider the following:
Its user-friendliness gauges its ease of use and navigation
Its ability to use ATS-friendly resume templates
The expertise in building your resume by suggesting the suitable phrases and bullet points
Its ability to spell-check your resume for typos and grammatical mistakes
Do they have a matching cover letter template?
Conclusion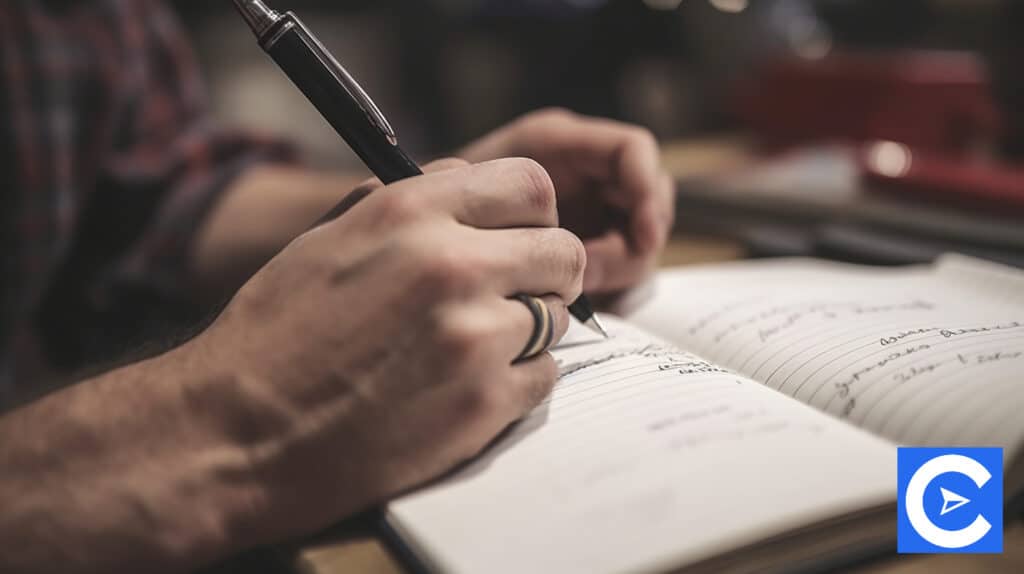 While there are multiple openings for these experts, hundreds of licensed nursing assistants, just like you, will submit applications for vacant positions.
In such a people-centered sector, resume writing could appear unimportant.
However, preparing a superb resume is the first and most crucial step in landing a nursing job.
It would be best if you had distinguishing characteristics that separate you from the crowd.
A detailed CV that emphasizes your job-relevant talents might help you grab the attention of hiring managers.
Resume building is a crucial step in a CNA career.
It acts as the starting point, therefore, understanding the most critical sections the resume should have and learning what information to include and what information to exclude.
If you are still unsure about making your resume, please use a resume template builder and fill in the template with your personal information.
FAQ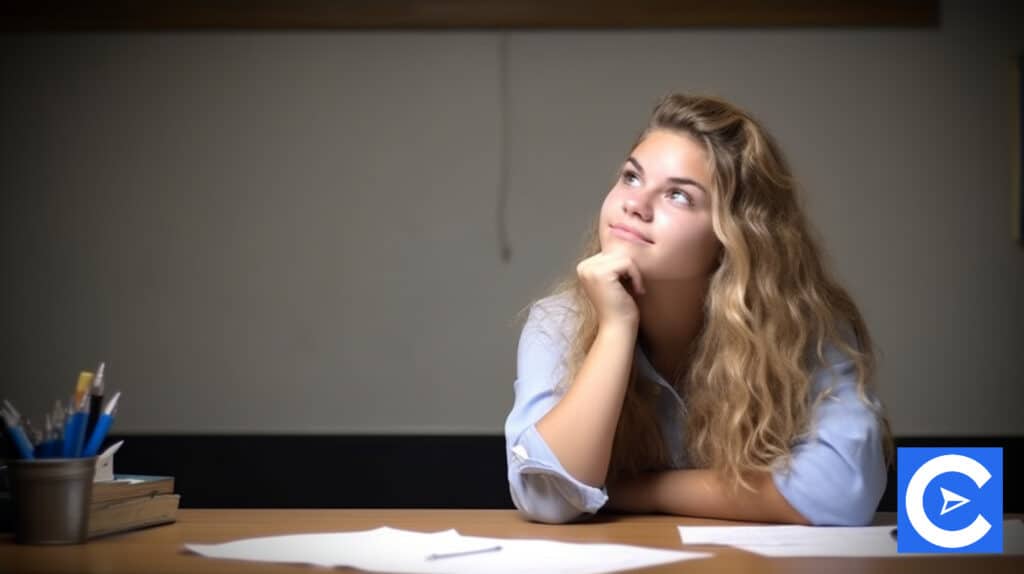 What skills to put on your resume for CNA?
Skills crucial for CNAs involving communication and behavior include explaining procedures well to patients and actively listening to the patient's needs and healthcare provider's instructions. Broad medical background, especially knowledge of medical terms and procedures and how to communicate empathically to patients.
What are the most sought-after certified nursing assistant skills?
To be successful as a CNA, a candidate must have a lot of patience and compassion. Most of those patients a certified nursing assistant will see regularly are in pain and require sympathy and support. Communication abilities, both verbal and written, and listening skills, are critical. In addition, a CNA should have strong attention to detail, problem-solving skills, and good ethics. 
What is a good objective for a CNA resume?
A good objective should include the name of the hospital or facility you are applying to show you are serious about this particular organization and position. Also, ensure that the CNA  resume objective has at most two sentences. Finally, use strong adjectives to describe your skills and professional goals.
How can you highlight experience on nurse aid resumes?
You are not alone if you work as a nursing aide or assistant. Hiring managers are looking to see if you can work well with others. Use phrases like help and collaborate in your job experience section to demonstrate your ability to work alongside doctors, nurses, and other personnel.
How do I make my CNA resume stand out?
Because your job as a licensed nursing assistant demands you to regularly apply a combination of hard and soft talents, make sure you highlight both sets. Make sure your CNA resume objective or Summary stands out. Make a point of highlighting your certificates and quantifying your achievements with hard data.
What should a nursing assistant put on a resume?
Include compassion and empathy, nursing skills, CPR and first-aid knowledge, the capacity to respond to emergencies, knowledge of HIPAA regulations, and outstanding communication skills. The majority of resumes include a nursing degree. Highlight whether you are a licensed practical or licensed vocational nurse.
References