Hi there!
Welcome to our latest CNA Test Locations article.
The Nurse Aide testing centers are available in different states across the country and are open to candidates who register for the nursing aide exam.
After carefully reading our article from beginning to end, we guarantee that you will be more knowledgeable about testing schedules and access to testing centers.
In particular, we will focus our attention on the following areas:
CNA testing center requirements
How to schedule a CNA test
The different types of CNA Test Locations
Without skipping a beat, let's get right to the article!
CNA Test Locations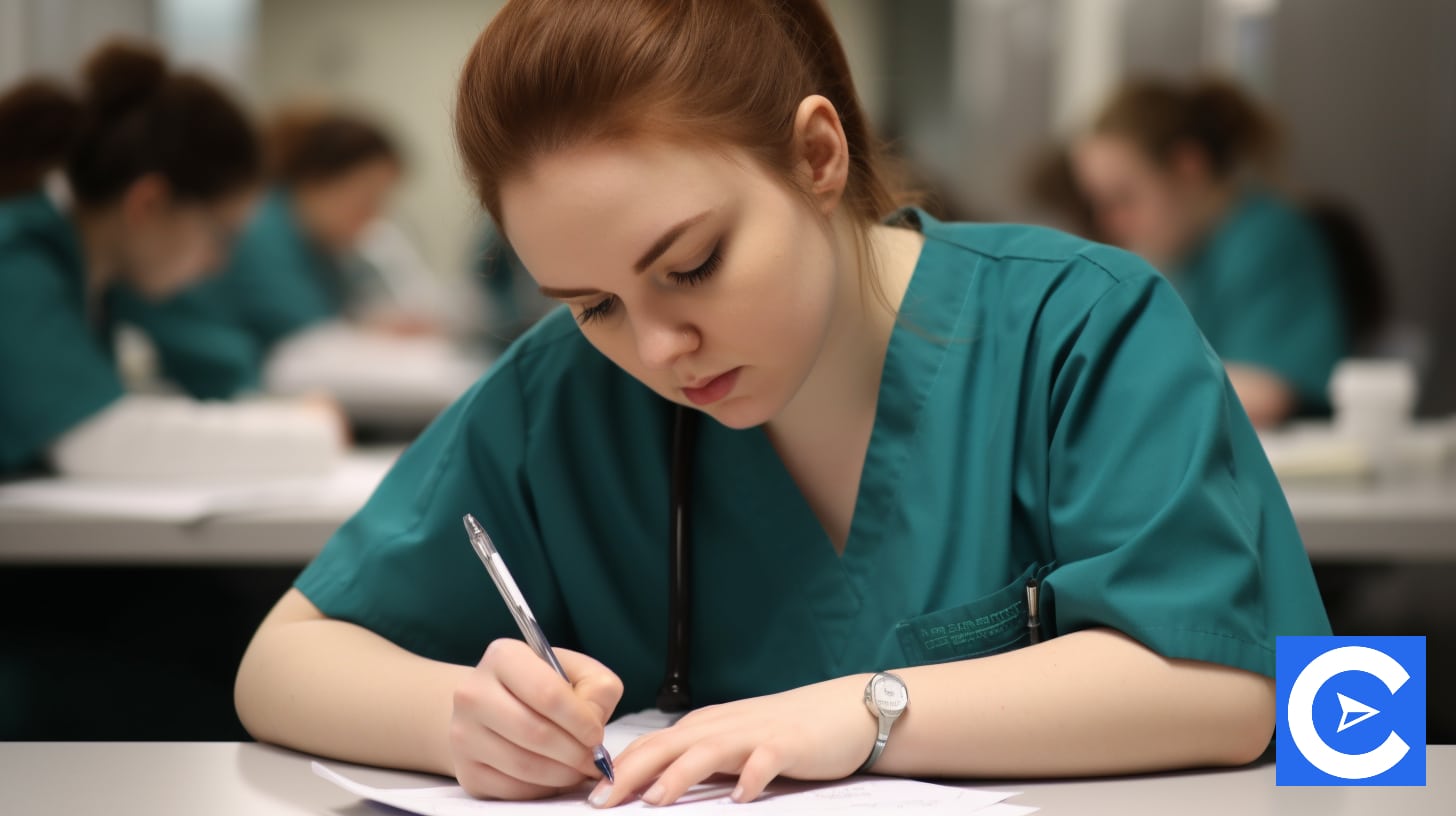 The CNA certification examination is a competency evaluation for candidates who wish to work professionally as nursing aides in different healthcare facilities.
CNA test providers use their different test centers to provide a conducive environment for candidates to sit their CNA certification exam.
Duly registered candidates then book their preferred CNA test location and test date.
Two primary testing services administer the CNA exam: Credentia and Prometric.
Credentia is the only licensed testing service to administer the National Nurse Aide Assessment Program (NNAAP), created and maintained by the National Council of State Boards of Nursing (NCSBN)
Credentia offers CNA testing services in Alabama, Alaska, California, Colorado, District of Columbia, Georgia, Maryland, Minnesota, Mississippi, North Carolina, Pennsylvania, Rhode Island, South Carolina, Virginia, and Washington.
Thompson-Prometric operates over 8000 testing centers in 180 countries globally.
Prometric CNA test centers are available in Alabama, Arkansas, Connecticut, Delaware, Florida, Hawaii, Idaho, Louisiana, Michigan, New Mexico, New York, Oklahoma, and Wyoming in the US.
Let's review the CNA testing centers in major American cities:
New York CNA regional testing centers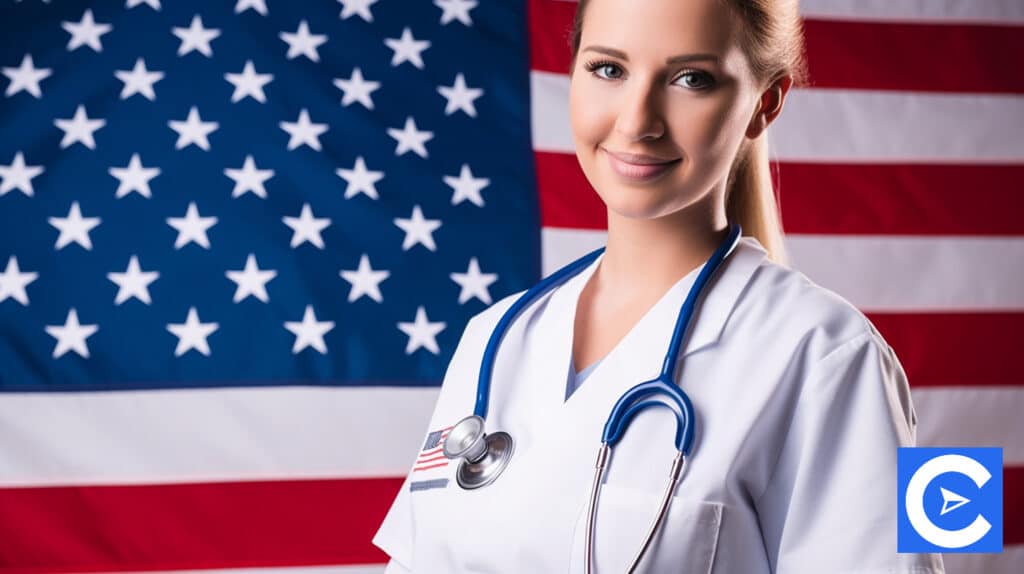 The New York state department of health has contracted Prometric testing services to administer the CNA certification exam and manage the state's nurse aide registry.
New York employs two CNA testing models – in-facility and CNA exam center testing.
In- facility testing refers to an examination administered in the training school where the candidate received their CNA training.
Regional CNA exam centers refer to specific testing sites managed by Prometric.
There are currently 29 Prometric testing centers in New York.
New York CNA examination centers
1. The Grand Rehabilitation and Nursing at Batavia
900 Watervliet Shaker Road Albany, NY 12205
2. Masonic Home and Health
2150 Bleecker Street Utica, NY 13501
3. Albany Schoharie Schenectady BOCES
900 Watervliet Shaker Road Albany, NY 12205
4. Cayuga-Onondaga BOCES
1879 W. Genesee Street Road Auburn, NY 13021
5. ABC Training Center
1 East Fordham Road Bronx, NY 10468
6. Phoenix Nurse Aide Training Center
540 E. 180th St., #201 Bronx, NY 10457
7. Access Careers – Brooklyn
25 Elm Place, #201 Brooklyn, NY 11201
8. Home Health Consulting Agency
64-18 Myrtle Ave Ridgewood, NY 11385
9. Prometric testing center
1250 Broadway NewYork, NY1001
(646)690-0303
10. Next Step Institute
1600 Church Avenue Brooklyn, NY 1122
11. Isabella Geriatric Center
515 Audubon Avenue, New York, NY 10040
12. St. Lawrence-Lewis BOCES
7227 State Highway 56 Norwood, NY 13668
13. New Age Training
145 W. 30th Street New York, NY 10001
14. Cattaraugus-Allegany BOCES
1825 Windfall Road Olean, NY 14760
15. Rockland BOCES
131 N. Midland Avenue Nyack, NY 10960
16. Ferncliff Nursing Home
21 Ferncliff Drive Rhinebeck, NY 12572
17. The Homestead at Sailors and Soldiers
418 North Main Street Penn Yan, NY 145
New York CNA examination eligibility
60 hours of in-class and 100 hours of practical CNA training
Complete a state-approved CNA training program
Pay the examination fee in full
Pass a criminal background check
New York CNA examination fees
CNA exam payment options include cashier's check, credit card, money order, and nursing facility check.
CNA Written and clinical skills exam(first time) – $115
CNA oral and clinical skills exam (first time) – $135
Clinical skills retake – $68
Written retake – $57
Oral retake – $67
Duplicate CNA certificate – $15
Recertification – $40
CNA exam room requirements:
Driver's license
Social security card
Two number-2 pencils
Exam details
Written exam
60 multiple-choice questions
120 minutes test period
Reading comprehension test
Skill exam
Five random skill tests
30-40 minutes test duration
The exam will be proctored by a nurse evaluator
Practical skills will be done on a dummy and live person
The New York nurse aide test results will be available online after 48 hours.
Please visit the Prometric online portal for the complete list of accredited training centers in New York, plus the exam scheduling, rescheduling, and exam scope information.
California regional CNA testing centers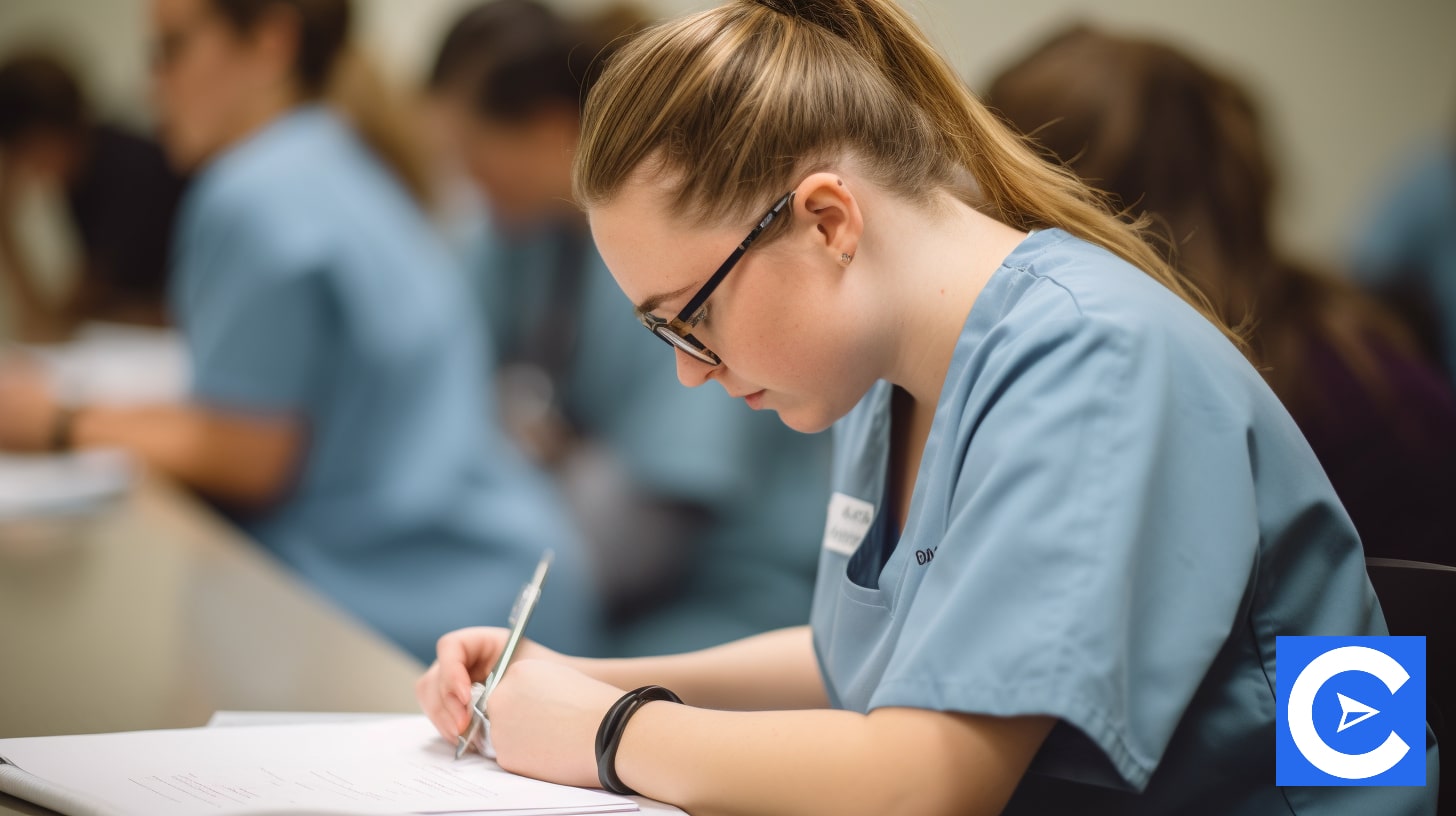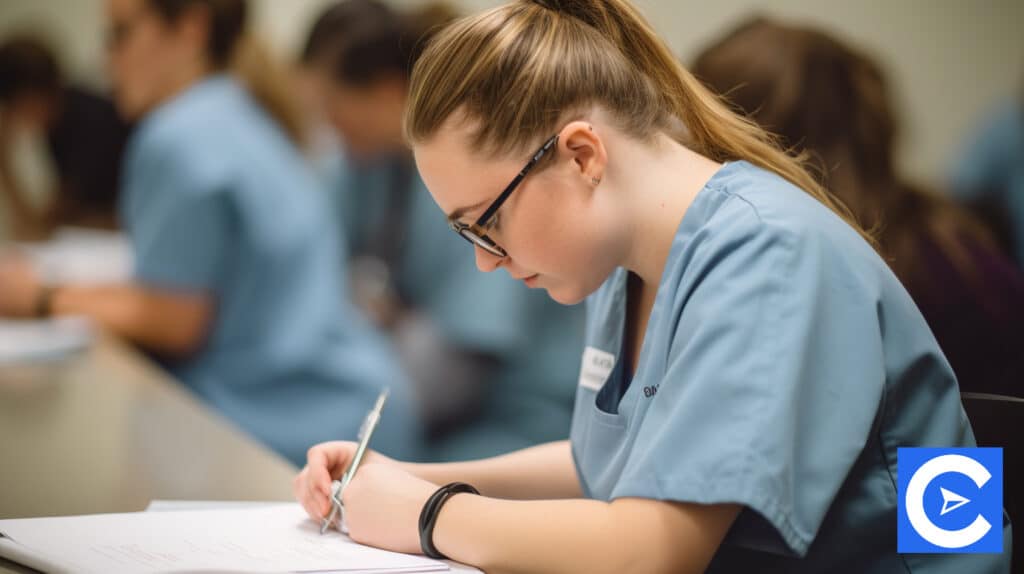 Credentia testing services administers the CNA certification exam and manages the Florida certified nurse aide registry on behalf of the California Department of Public Health.
California bases its CNA certification exam on the National Nurse Aide Assessment Program (NNAAP) and offers the nursing aide exam in different Northern and Southern California locations.
Interested candidates in California must complete the California nursing assistant training program, have a valid social security number and pass a background check to submit a CNA application.
California Northern Region CNA exam centers (37 locations)
1. Northern California Nursing Academy
355 Gellert Blvd. Suite 101
Daly City, CA 94015
Phone number – (650) 992-6262
2. College of the Redwoods
7351 Tompkins Rd
Room AT 126 Eureka
CA 95503
3. Shasta College Health Science University Center
1400 Market Street Redding
CA 96001
4. Cellan Central Valley College
2901 H Street
Ste. 110 Bakersfield
CA 93301
Phone number – (661) 861-0877
5. Allan Hancock College
800 South College Drive
Room 108 Santa Maria
CA 93454
All testing and registration for the Northern region testing centers begin between 7.30 am, and 9.30 am on business days only (Monday to Friday).
California Southern Region CNA exam centers (25 locations)
1. Burbank Adult School
3811 W. Allen Avenue Burbank
CA 91505
2. College of the Canyons
26455 N. Rockwell Canyon Santa Clarita
CA 91355
3. Goodwill
800 W Pacific Coast Hwy Long Beach
CA 90806
4. Alta Tech Academy
14600 Goldenwest Street
Unit A105 Westminster, CA 92683
5. Best American Healthcare University
6700 Indiana Ave
Ste 255 Riverside, CA 92506
6. Eastlake Medical College
2572 Waterline Way
Chula Vista, CA 91914
To sit for the California nursing assistants certification exam, candidates must enroll in a CNA state-approved training program.
Additionally, candidates must have at least 60 hours of in-class and 100 hours of practical training.
Examination fees
New CNA California examination fees for 2022 are as follows:
Written and skill exam – $100
Written exam retake – $35
Skills exam retake – $65
Oral exam – $15
Reschedule fee (flat-rate) – $25
CNA exam room requirements:
An original copy of the 283B or CDPH 932 form
Social security card
Original government-issued photo ID (driver's license, passport, military ID)
Face mask
Self-stamped envelope
Exam details
70 multiple-choice questions
2 hours for the written exam period
Oral exam (MP3 player with earphones)
30 minutes for five skills test
The California nursing assistant test results will be available 24 hours after the exam.
To schedule your CNA exam for the Northern Florida region, contact the Northern Regional Testing Center on:
Regional Testing Center Mission College (Oregon-Kern county border)
(408) 855-5203
Fax: (408) 855-5213
3000 Mission College Blvd MS #19
Santa Clara CA 95054
To schedule your CNA exam for the southern region, contact Southern Regional Testing Center on:
Regional Testing Center Golden West College (Oxnard, California-Mexican border)
(714) 895-8708
Fax: (714) 895-8994
Monday – Friday 8:00 a.m. – 4:00 p.m. PST
15744 Golden West Street Forum I, Room 112A
Huntington Beach, CA 92647
Florida regional CNA testing centers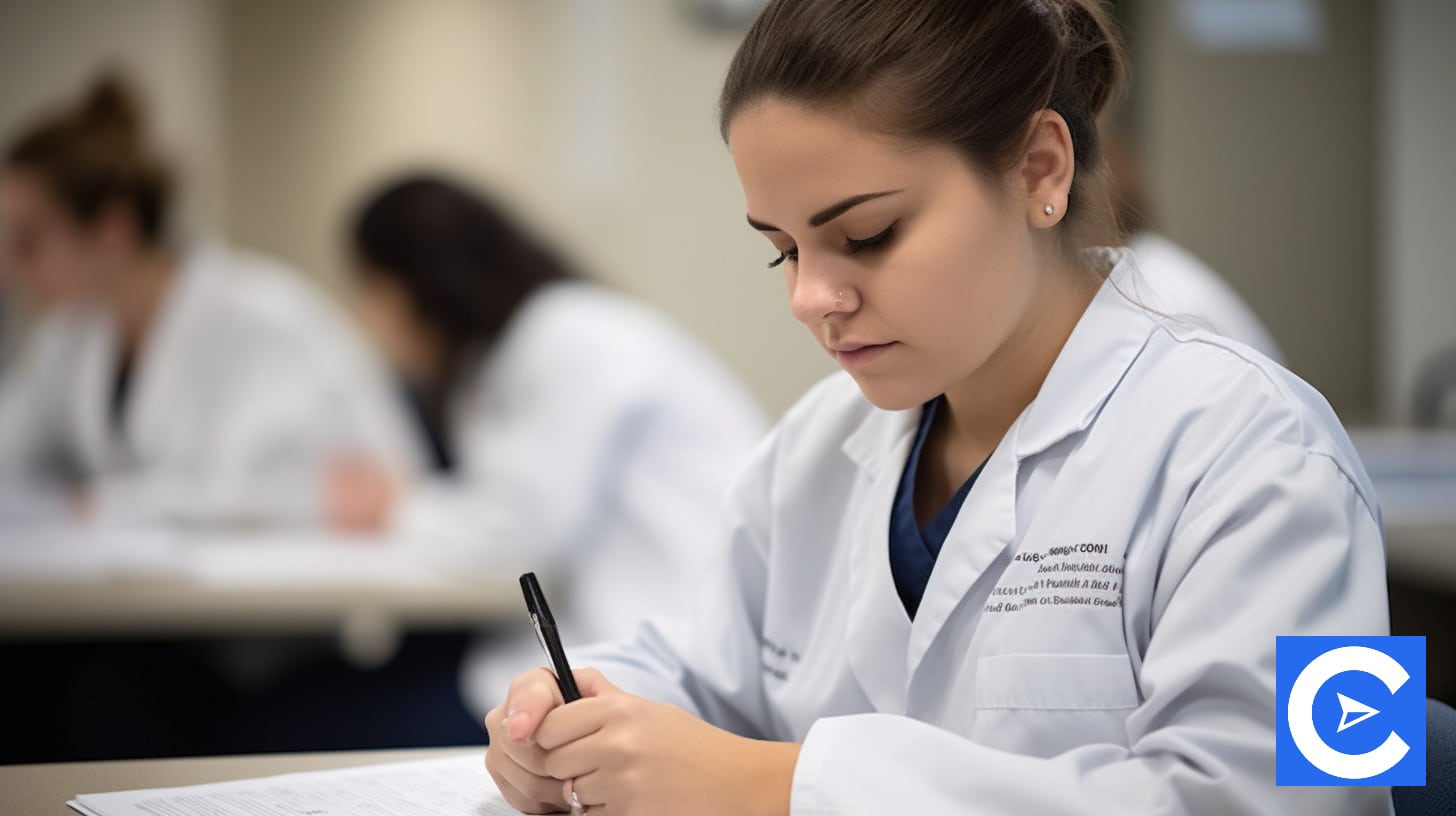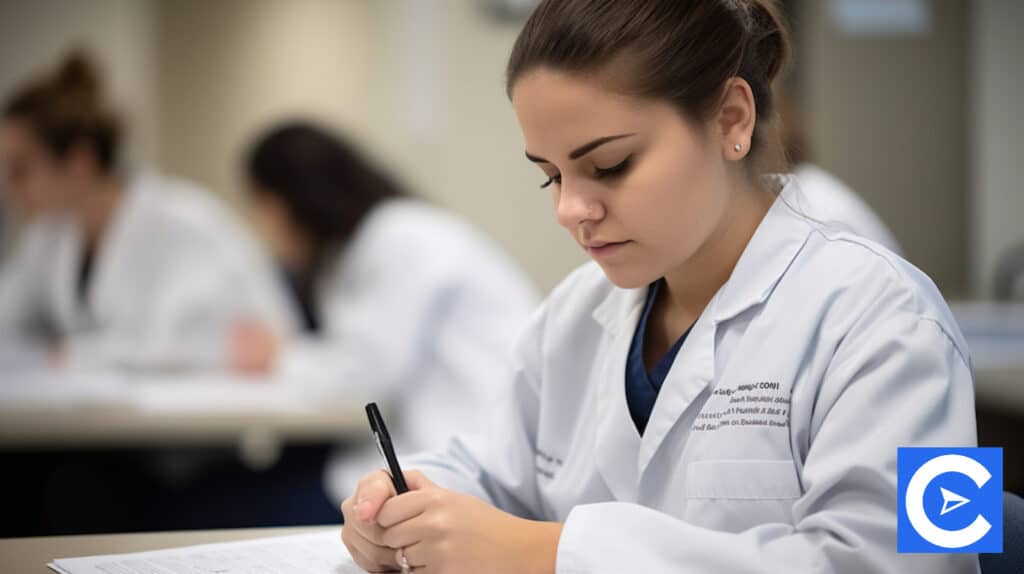 Prometric is the CNA test provider administering the nursing assistants' competency exam.
Additionally, Prometric maintains the nursing aide registry on behalf of the Department of Health/Florida Board of Nursing.
Florida CNA exam centers
1. A-1 Healthcare Academy
8127 State Road 54
New Port Richey, FL 34655
2. Acumen Medical Services-Normandy
5820 Normandy Blvd
Jacksonville, FL 32205
3. Aguilas International
7520 West Waters Avenue – Ste.
19 Tampa, FL 33615
4. American Medical and Dental Institute
8410 W. Flagler Street
208B Miami, Florida
5. Arcadia Health and Rehab Center
10095 Hillview Dr. Pensacola,
32514 Florida
6. Beeline Medical Training
LLC 221 SW 10th Street Ocala
34471 Florida
7. Brevard Nursing Academy
1581 Robert J. Conlan Blvd
Suite 106 Palm Bay,
32905 Florida
8. Charlotte Tech
18150 Murdock Circle
Port Charlotte
33950, Florida
9. Express Training
Destin 910 Airport Road.
A2 Destin
32541, Florida
10. Express Training
Ft. Myers 1469 Colonial Boulevard
Unit 202 Fort Myers
33907, Florida
Exam fees
Written test (English/Spanish) – $35
Written, audio test (English/Spanish) – $35
Clinical skills test (english) – $120
Rescheduling fee – $30
Exam review -$25
Clinical skills and written test(English & Spanish audio) – $155
Exam room requirements
Prometric admission letter
Current government-issued ID (driver's license, military ID, social security card)
The ID must have a photo and a legible signature with matching names to your admission letter.
Wear scrubs and close-toed, non-skid shoes for clinical trials
Face mask/face covering
Exam details
Written exam
60 multiple choice question
90-minute test duration
The test will be done on a computer
Practical exam
31-40 minutes test duration
Five clinical skills
During the skills exam, you'll be graded by two nurse evaluators
Corrections are allowed
A practical test will be conducted on a human and a dummy
For exam questions and requests, direct your questions to:
Prometric
7941 Corporate Drive, Nottingham, MD 21236
Phone number: 888.277.3500
Email address: www.prometric.com/NurseAide
For certification, issues direct your concerns to:
Florida Department of Health
CNA Registry/Board of Nursing 4052 Bald Cypress Way,
C13 Tallahassee, FL 32399-3263
Phone number: 850. 245.4125 CNA
Website: www.flhealthsource.com
Types of CNA exam centers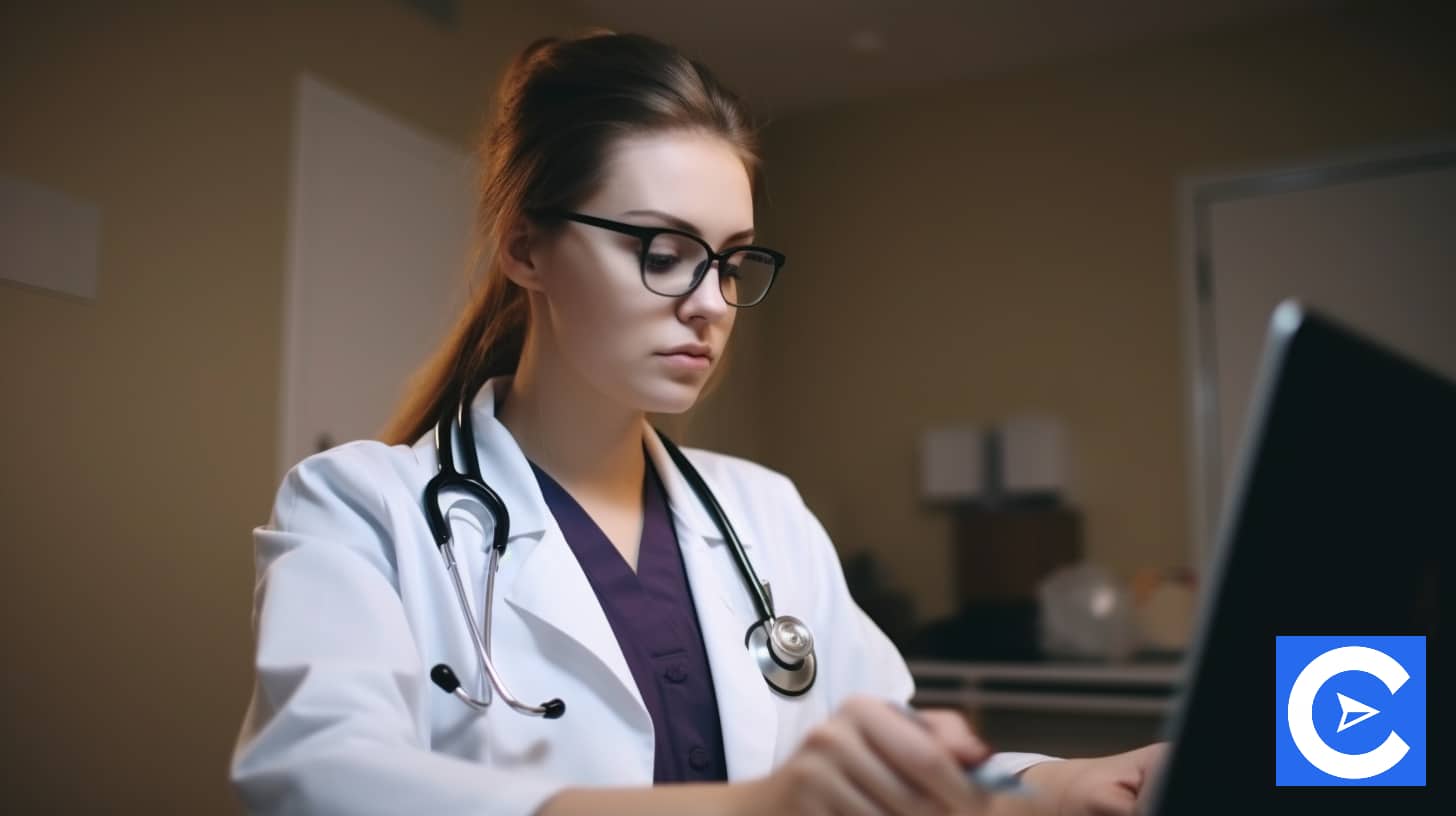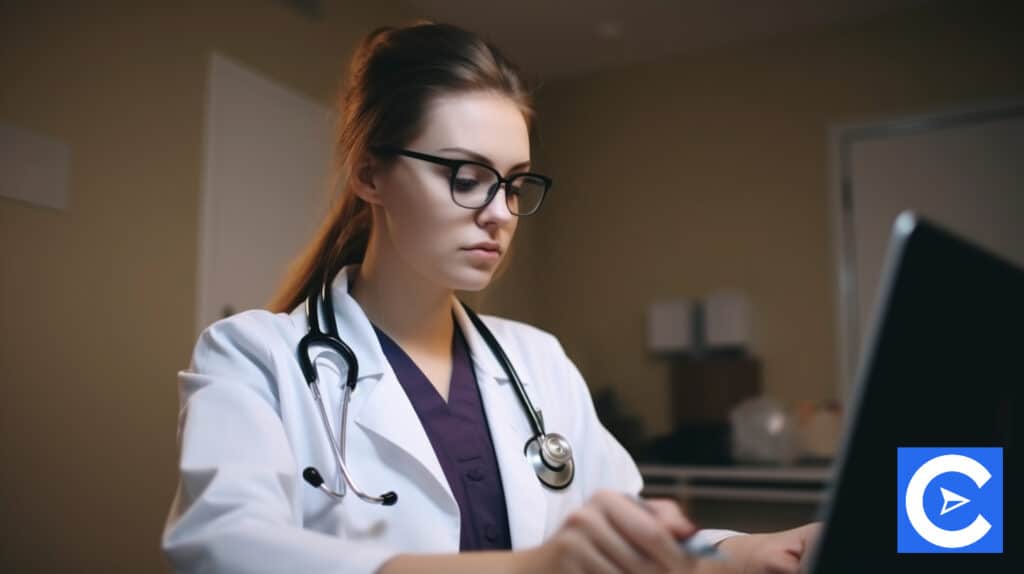 The nursing assistant competency exam is conducted in different locations and facilities.
Some of the facilities that conduct CNA exams include:
CNA training colleges
Several universities and colleges that offer the CNA training program also act as CNA examination centers.
Before becoming exam centers, these education institutions that offer testing facilities must register with the exam testing services.
Additionally, universities and colleges must have the needed facilities and space for the CNA exam to run smoothly.
Health care facilities
Numerous healthcare facilities like hospitals and care facilities serve as CNA examination centers in different states.
Holding the CNA exam in a healthcare facility is convenient since these locations have the required infrastructure and facilities needed for the CNA exam.
Military installations
Military CNAs can use military installations as CNA exam centers in some cases.
Low-security level military installations with hospitals provide a secure and convenient testing center that soldiers can access even while on active duty.
Commercial exam centers
CNA test services companies often hire specialized commercial buildings for CNA examinations.
These commercial test centers usually have all the accessories and equipment needed to securely write the CNA test.
Social halls and other public buildings
In some instances, the CNA testing companies can use public social halls, school gymnasiums, and other public spaces to administer the nursing assistant competency exam.
Public spaces are common in areas with limited options for suitable test centers.
Conclusion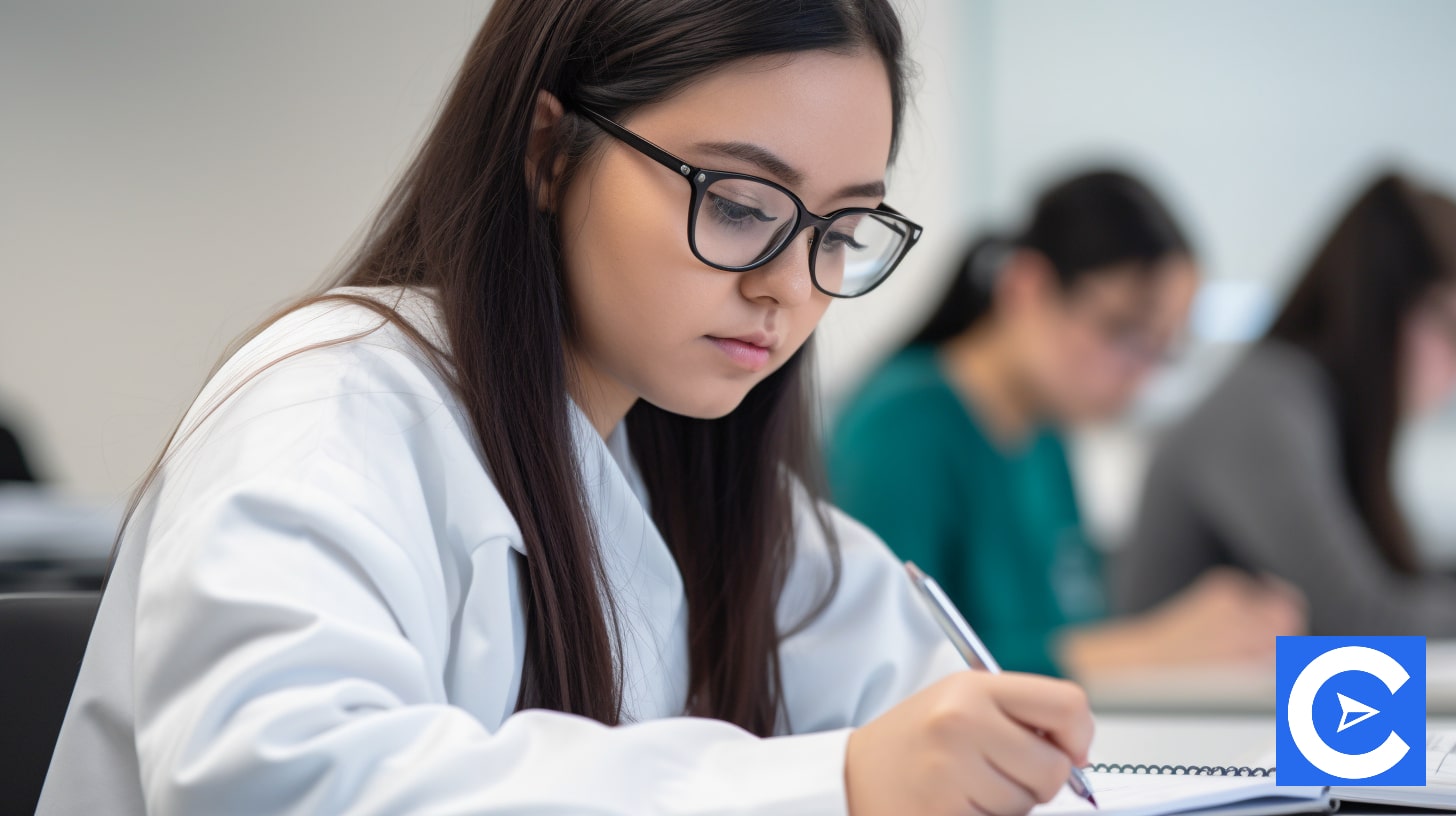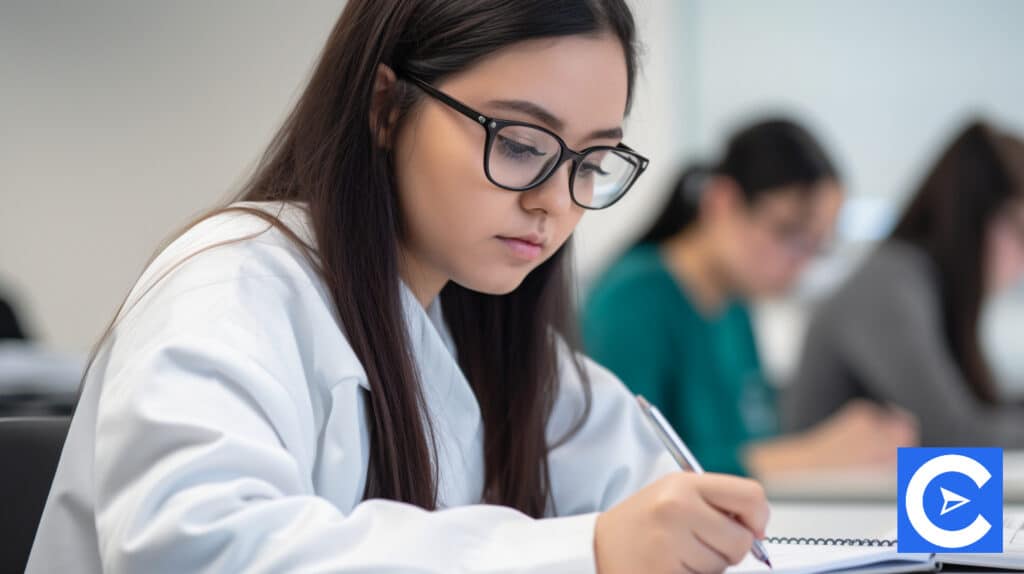 Identifying an appropriate nursing aid testing facility is critical for CNA exam success or failure.
Booking a CNA testing near me will provide quick access to the testing site reducing commuting time.
Additionally, operating from home will save me the inconvenience and cost of commuting long distances or booking accommodation.
Since the CNA nursing exams involve a practical skill test, it's also vital to identify testing care facilities conveniently located near public transport networks.
Although hundreds of CNA testing centers are scattered around America, it is possible to quickly identify the most appropriate CNA test location by accessing the online portals of major CNA test providers.
We hope that our comprehensive CNA test locations will act as your go-to guide in matters of the best CNA exam center.
Please keep reading for in-depth answers to our reader's frequently asked questions.
FAQs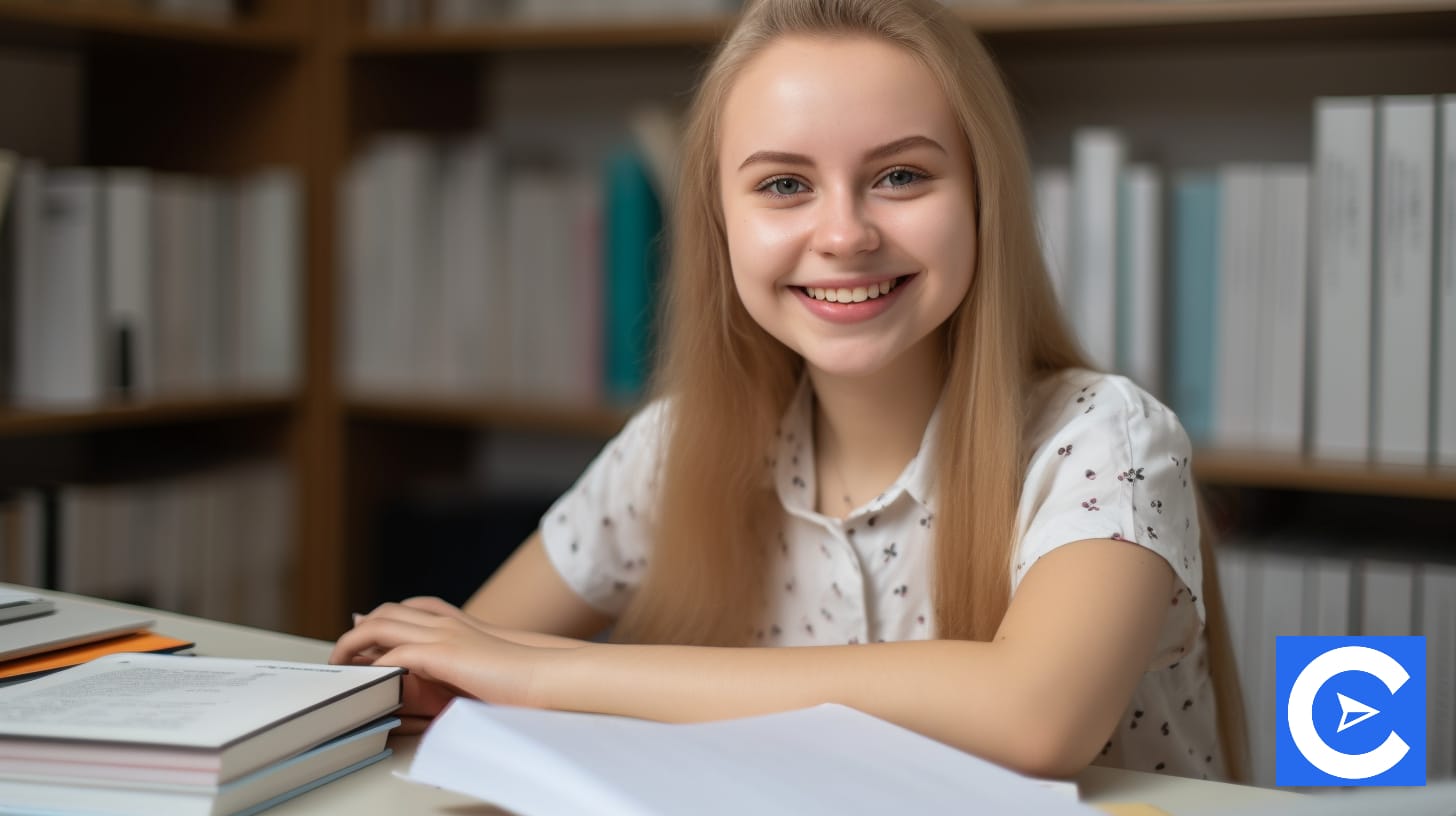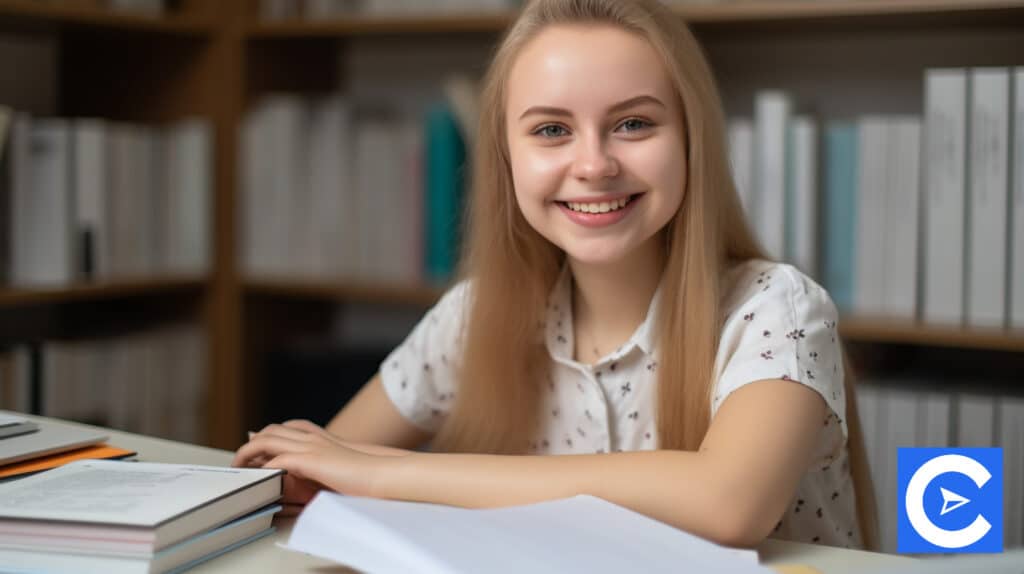 How do I schedule a CNA exam in California?
To schedule your CNA exam according to the California CNA regional training center, you need to:
– Correctly fill out the CNA registration form
– Identify exam date and CNA testing sites
– Pay testing fee(cashier cheque/money order)
– Mail the complete application package(registration form, cashiers cheque/money order, CDPH 932 form)
How long is the CNA test in California?
The two-part nurse aide examination takes two hours to complete. Part one contains 70 questions(60 multiple and ten comprehension questions) –  1 hour and 35 minutes. Part two contains a skills test (five nurse aide skills ) – 25 minutes OR an oral exam (160 questions)  in place of a written exam – 1 hour and 35 minutes.
Can you take the CNA test without classes in Florida?
Yes, Florida allows candidates who are 18 years of age and have a high school diploma/ GED certificate or equivalent to challenge the CNA state exam without attending a  CNA training school. You will additionally need to pass a background check to get the CNA certification.
Can you take CNA test online?
CNA certification test online is available for some parts of the CNA test in designated locations under the supervision of a proctor from Prometric. To book the CNA exam online, visit the Prometric site and follow the instructions. Confirm the approved exam location, date, and time in advance.
Can I get my CNA certification online?
Several online CNA training programs provide students with CNA training, enabling them to pass the CNA certification exam. These certified nurse assistant online training platforms use interactive videos, tutorials, and ebooks to prepare potential CNAs for certification. Additionally, online training platforms provide practical nursing aide tutorials to prepare CNA students comprehensively.
How to pass the Prometric CNA exam
According to Prometric, the best way to pass the CNA exam is to:
– Conduct thorough exam preparation (practice tests, quizzes)
– Properly read and understand exam questions
– Think of the answers before analyzing available options
– Read instructions carefully
– Identify cues and signals
– Pace yourself
– Identify the easiest questions first
Is the Prometric CNA test hard?
Yes and no, depending on a candidate's preparation. The CNA certification exam is comprehensive and tests a test taker's practical and technical nursing skills. The CNA exam consists of 5 practical and 70 oral or written nursing questions that test all aspects of a CNA's duties and responsibilities.
What is an appropriate dress code for the CNA exam?
For the practical CNA exams, closed-toe, easy-to-slide-off, non-skid shoes with hospital scrubs and a watch. Alternatively, wear a loose-fitting shirt with short sleeves, tank tops, and khaki or jeans. For the written exam, wear comfortable, professional clothes with closed shoes. 
Reference