Hi there, Welcome to this fun article on Graphic Design Careers!
The Graphics Design Career is an exciting and fulfilling offering talented Graphic Designers limitless high-paying job opportunities.
Professionals in graphic design can opt to be Creative Directors, UX Designers, Web Designers, or even Illustrators.
This article will explore the different types of Graphic Design Careers, including the top qualities of Graphic Design jobs and where to find them.
By the end of this informative article, you will be in a better position to make excellent Graphic Design Career choices.
In particular, we will focus on the following key areas:
What is a Graphic Design Career
The Types of Graphic Design Jobs
Why Graphic Design is a good career
Qualities of jobs in Graphics Designing
This comprehensive write-up will explore the different types of Graphic Design Careers, highlighting the requirements, job descriptions, and certifications.
Read along as we explore the Graphic Design Career path, which has something for everyone.
Let's start with the basics!
What is a Graphic Design Career?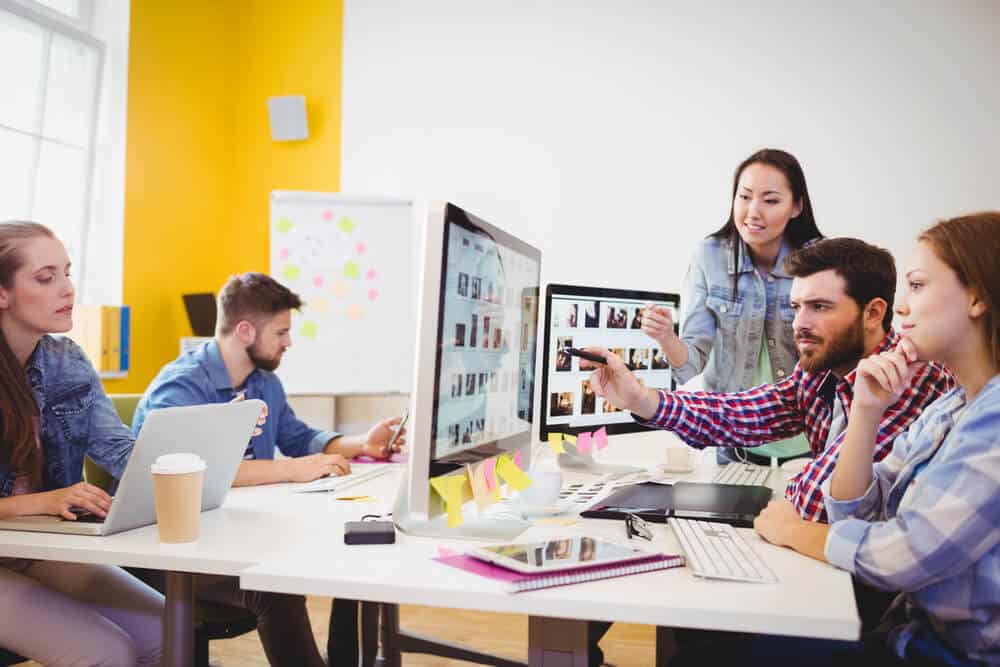 The Graphic Design Career is a specialized creative field that focuses on creating visual and text elements used in messaging.
Graphic design includes all elements of text and visual design that educate, entertain, and improve the user experience.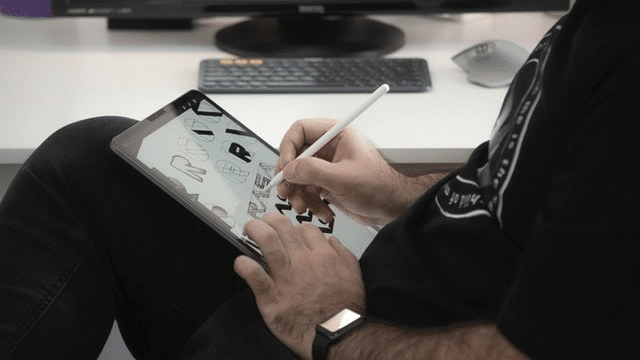 Typical graphic design examples of work include billboards, road signages, user interfaces on electronic devices, brochures, flyers, business cards, and video game graphics.
Continue reading as we explore the different job titles in graphic designs.
Types of Graphic Design Careers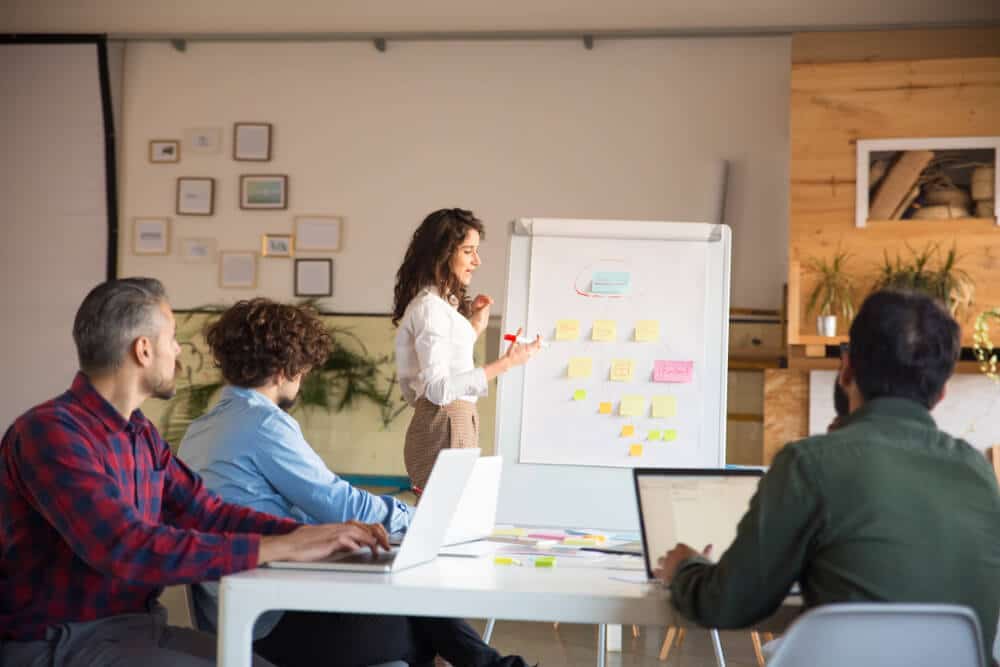 The graphic design space is a melting pot of different graphic design professionals and talent.
As a budding Graphic Designer, you have the option of specializing in multiple graphic design specialties.
In this section, we will explore some of the popular Graphic Design Jobs:
1. Creative Director
A Creative Director is a highly skilled and experienced professional responsible for running a creative department within a company or organization.
The typical duties of a Creative Director include:
Planning and executing advertising and marketing projects
Maintaining budgets and quality standards of creative projects
Monitor project progress, ensuring that the project meets deadlines
Coordinate with different stakeholders to ensure project success
Motivate, inspire and guide the graphic design team
Communicate with clients or management in case of any project difficulties
Assign and monitor daily creative team activities
Lead brainstorming sessions for creative ideas and concepts
As a Creative Director, you must have excellent time management, leadership, project management, problem-solving, and presentation skills.
You need work experience plus relevant educational qualifications to work as a Creative Director.
The typical education qualifications for a Creative Director is a bachelor's degree in graphic design, journalism, advertisements, or communication.
Creative Directors usually hold professional certifications, including Certified Advertising Specialist, Professional Certified Marketer, or Web Graphics and Multimedia Certifications.
Consider working as a Creative Director as it's one of the best graphic design degree jobs in the market today.
2. User Experience (UX) Designer
A UX Designer is a professional in the web design space responsible for digital designs that improve the user experience and effectiveness of digital apps and websites.
UX Designers often work for information technology, eCommerce, social media, software, web design, big data, the internet of things, and computing companies.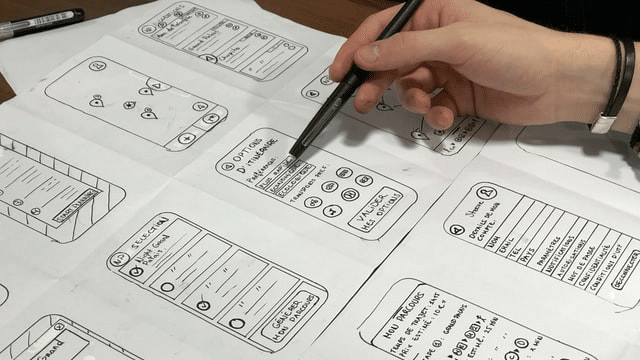 Top companies for UX Designers include Google, Amazon, IBM, Cisco Systems, PayPal, Facebook, and LinkedIn.
Check out the typical job description for UX Designers:
Brainstorm creative designs and concepts that improve the user experience
Liaise with clients to understand project specifications
Conduct user research and case scenarios to understand user needs
Create screen flows, mock-ups, storyboards, wireframes, and site boards
Create digital graphical elements like emojis, GIFs
Work with web developers to solve UX design issues
Conduct UX design testing to gather feedback and measure design effectiveness
UX designing doesn't necessarily require a degree but having one will improve your competitiveness in the job market.
Common degree programs for UX Designers include a bachelor's degree in computer applications, fine art, and graphic design.
Additionally, UX Designers can earn UX certifications that distinguish them as experts in the UX design space.
The best certification programs for UX Designers include Google, Nielsen Norman, and Human Factors International.
Some of the top skills for UX Designers include:
Coding
User Experience design
Communication skills
Visual communication
UX writing
UI prototype and wireframe
Graphic design software
Interaction design
3. Logo Designer
Logo Designers are specialist Graphic Designers responsible for creating highly artistic, imaginative, distinct, and original brand identity logos for companies or organizations.
The main duties of Logo Designers include:
Brainstorm logo design ideas
Identify the color scheme, typography, graphics, and fonts for a logo
Define the logo projects scope, timeline, and budget
Create logo design rough drafts
Develop logo design, including graphics and illustrations
Brief the client on logo project development
Logo Designers work in various industries, including marketing, design, advertising, and publishing.
Some top logo design companies include Emotive Brand, Proof Branding, Elephant Mark LLC, LAB Digital Creative, and Logo Poppin.
To work as a Logo Designer, you don't need to be highly educated but having relevant academic credentials improves your competitiveness in the job market.
Common degree programs for Logo Designers include a Bachelor's degree in animation, fine art, or graphic design.
You can also earn logo and graphic design certifications, which are critical in improving your design skills.
Popular certifications for Logo Designers include Adobe Certified Associate and Graphic Design Specialization certificates.
The top skills for a successful Logo Designer include:
Effective communication
Typography
Analytics skills
Creative thinking
Problem-solving
Graphic design software
Time management
Precision and accuracy
4. Graphic Artist
A Graphic Artist is a professional responsible for creating artwork using computer software for graphic design projects.
Graphic Artists are usually self-employed or work for small design firms specializing in graphic art.
The typical duties of a Graphic Artist include:
Brainstorm graphic design project ideas
Participate in project meetings with the Graphic Designer, client, and other staff
Create rough drafts of graphic art for client consideration
Create high-quality animations or illustrations for design project
Use design software to correct or improve graphical art
Graphic Artists are instrumental in designing and creating interactive visual art for marketing, branding, animation, and motion graphics.
Common examples of graphic art include illustrations, lithography, calligraphy, painting, typography, serigraphy, and computer graphics.
Graphic Artists don't require specific educational qualifications.
But if you prefer to earn a graphic arts degree, then a Bachelor's degree in fine art or related fields is good enough.
The top skills for successful Graphic Artists include:
Professionalism
Creativity
Adobe Photoshop and Illustrator
Problem-solving
Analytics
Effective communication
Visual designs
Time management
5. Art Director
Art Directors lead and coordinate art departments or creative teams and are responsible for the visual aspects of graphic design projects.
The typical duties of Art Directors include:
Assign and monitor daily creative department activities
Develop project scope, timelines, and budgets
Motivate, mentor, coach, and train junior department employees
Communicate with clients briefing them on project progress, challenges, and successes
Identify design layout, color schemes, fonts, and typefaces
Maintain quality standards during the design project
Determining the visual elements to feature in a project, including photos, drawings, and videos
Being a senior position, Art Directors require good hands-on experience and educational qualifications.
Most Art Directors either hold a master's or bachelor's degree in fine art, graphic design, or advertising.
Art Directors usually work in graphic design, marketing, book publishing, and advertising agencies.
The top qualities for Art Directors include:
Leadership
Effective communication
Time management
Problem-solving
Creativity
Organizational
Continuous learning
Graphic design software
Critical thinking
5. MultiMedia Designer
A Multimedia Designer incorporates different forms of visual design, including graphics, animations, illustrations, and text, to create highly engaging content for audiences.
Multimedia designing is a popular digital design career that spans numerous sectors and industries.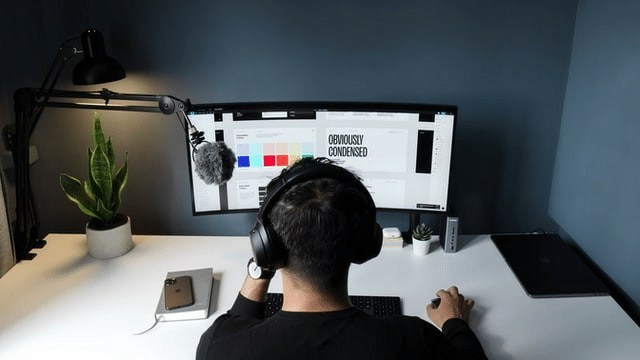 Multimedia Designers primarily create digital and online content for the entertainment, gaming, advertising, social media, and publishing sectors.
The typical job description of a Multimedia Designer includes:
Recommend and advise clients on the best multimedia techniques and processes
Creating highly engaging and relevant multimedia content by hand and using graphic design software
Conduct checks and corrections to maintain multimedia content quality
Work closely with other design staff to ensure that multimedia design projects meet timeline and budgetary targets
Improve the performance of multimedia content, including structure, layouts, and load times
Develop and launch client websites, including inputting all the necessary multimedia components
Manage a database of all multimedia contents before and after release
Enhance client's digital platforms using basic coding using Java, HTML, and CSS
The Multimedia Designer role is highly technical, and candidates who wish to excel in this Designer role require sufficient training and expertise.
Typically a Multimedia Designer will hold a bachelor's degree in multimedia design, graphic design, or other related fields.
Consider earning multimedia certifications to improve your multimedia design skill set and expertise.
The best multimedia certifications include Multimedia Design and Production, Multimedia Arts, and Adobe Certified Associate Certifications.
Top skills for Multimedia Designers include:
Collaboration
Effective communication
Programming
Teamwork
Adobe creative suite
Graphic design software
Video production
User Interface (UI)
Layout design
Javascript, HTML, CSS
6. Packaging Designer
A Packaging Designer is responsible for creating interactive and engaging product packaging that builds brand loyalty and grows sales.
Product packaging design is among the most popular careers in graphic design since it offers stable, long term and high-paying employment options.
Typical duties for the Packaging Designer include:
Conceptualize and design high-quality, attention-grabbing, and relevant product packaging
Work closely with the design, advertising, public relations, and branding teams to create packaging designs that meet company requirements
Collect important information, including user needs and market trends, to develop effective product packaging
Create packaging prototypes, and mockups
Present packaging ideas to management and stakeholders
Maintain quality and regulatory compliance with product package designs
Determine the scope, budgets, and timelines for product packaging design projects
Often Packaging Designers hold design and visual communication, fine art, or graphic design degrees.
Packaging Designers usually work in the food, beauty, manufacturing, toy, and beverage sectors.
Common graphic design skills for Packaging Designers include:
3D design software
Effective communication skills
Creativity
Time management
Powerpoint presentation
Market research
Visual concepts
Problem-solving
7. Product Designer
A Product Designer is responsible for the whole product design process, ensuring that products satisfy business needs while solving user problems and enhancing user experience.
Unlike a UX Designer who focuses on enhancing the user experience, a Product Designer works to create a fully functional, aesthetically appealing, and practical product.
The core duties of Product Designers include:
Conceptualizing and creating functional products
Brainstorming for product design ideas
Create product design prototypes and mockups
Defining project timelines, budgets, and scope
Liaise with design, marketing, legal, and public relations teams to ensure that product design meet company and regulatory compliance
Maintain product quality through constant checks
Improve and modify product designs to meet changing market demands
Being a pretty technical graphic design position, most Product Designers hold a bachelor's degree in Engineering, Architecture, or Industrial design.
Product Designers work across all industries that deal with physical products and help them create products with designs that drive sales and boost brand loyalty.
Top companies for Product Designers include Aplana, Think, Echo & Co, Design First, and Ustvo.
The top skills for Packaging Designers include:
UX/UI Design
Communication
Professionalism
Visual design
Collaboration
Product design
User research
Presentation
8. Web Designer
A Web Designer is a skilled digital professional in IT and graphic design responsible for website design, including creating a website's layout, design, and visual aspects.
Website Designers are an integral part of the website design process and help companies launch useful, easy-to-use, and functional websites.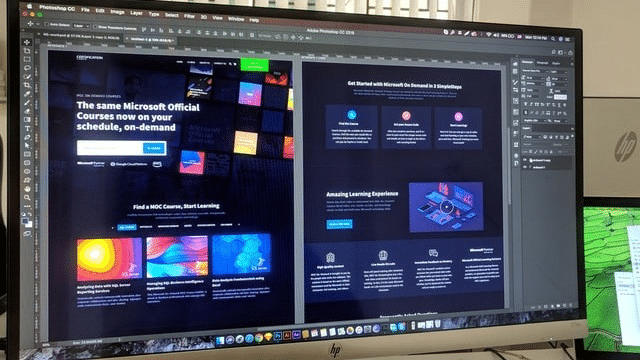 The typical duties of Website Designers include:
Create interactive web designs and layouts
Incorporate interactive visual elements on a website
Code and optimize websites to improve performance and user experience
Develop interactive landing pages
Choosing a websites color scheme, font, and typeface
Create sample websites for management and clients approval
Testing, identifying, and correcting websites functionality
Liaising with marketing, customer relations, and research teams to ensure websites satisfy user needs while maintaining brand identity
Updating, maintaining, and integrating client backup files, data feeds, and Content Management Systems (CMS)
Website designing doesn't require formal training, and even high school graduates can excel in this exciting creative career.
Formal web design education is an excellent career decision as it improves your web design skill set and bargaining power during job interviews.
Popular web design courses include web development, graphic design, Computer Applications, Computer Science, and Computer Graphics.
To improve your web design skills, consider enrolling for web designing certification.
Popular certifications for Web Designers include Certified Web Professional, Google Data Analytics Professional Certificate, Web Programming Certificate, and Certified Digital Designer.
Top skills for a Web Designer include:
Programming languages
Web Server Management
Creativity
Professionalism
Color theory
Content Management Systems
Visual design
Problem-solving
There are numerous jobs in graphics design, but which is the best for you.
Read on as we highlight the top qualities of the perfect graphic design job.
Qualities of a Good Graphic Design Career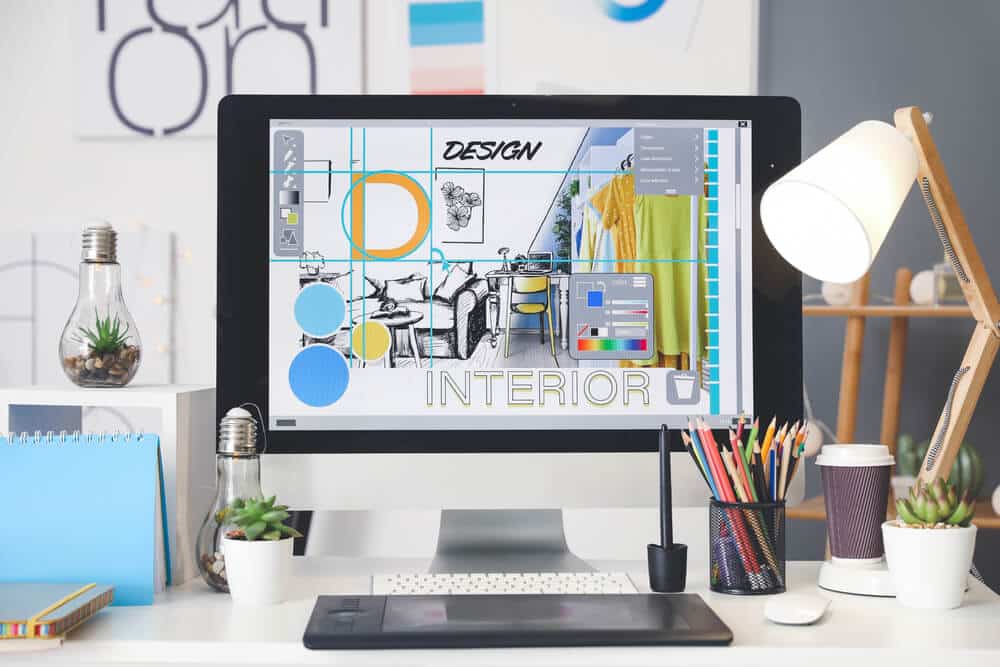 Here are the top qualities for excellent jobs in graphic design:
1. Conducive work environment
An excellent graphic design job offers an ideal work environment.
When identifying the best Graphic Design Career, focus on the one that allows you to freelance or work remotely.
If you decide on formal employment, consider working for a company with a great work ethic and environment.
2. High salary range
There are numerous graphic design jobs within the space, each offering a different salary range.
The best graphic design job for you should be one that offers a salary that fits your lifestyle and standards of living.
Some of the highest paying graphic design jobs include Art Director, 3D Designer, Creative Director, Video Game Designer, and Design Technologist.
3. Long-term career prospects
The best graphic design jobs are those that offer long-term career prospects.
To identify long-lasting graphics design careers, study market trends to understand how the graphic industry is evolving.
Some Graphic Design Careers with long-term prospects include UI/UX Designers, Animation, Illustrator, and Multimedia Design.
4. Work-life balance
Graphic design is a creative profession, and your work-life balance matters a lot if you are to be successful in this career.
Choose a graphic design profession that offers regular hours with enough downtime to recharge.
Some graphic design specialties that offer excellent work-life balance include web designing, product designing, graphic art, and packaging design.
5. High job satisfaction
As a creative, job satisfaction is critical in maintaining your productivity levels.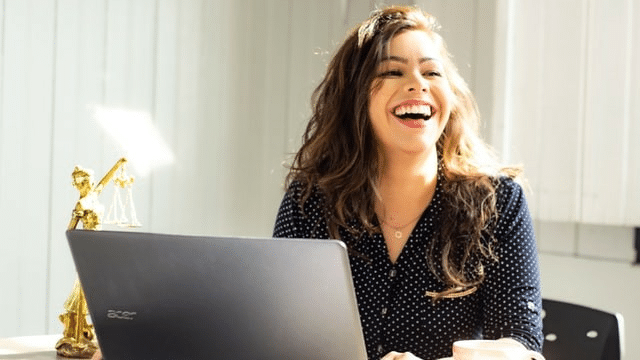 Before settling down on a particular graphic design profession, take time to evaluate your passion, skills, and experience in design.
Specialize in a graphics design field that offers you the highest levels of job satisfaction.
6. Growth
When settling down for a graphics design specialty, it's critical to consider your growth opportunities in the particular graphic design field.
Some professions within the graphic design space have greater growth opportunities than others.
Graphic Design Careers with the highest potential for professional growth include motion graphics, web designing, and UX/UI designing.
Now that you understand the characteristics of the best graphic design jobs, where can you find them?
Read along as we highlight where to locate excellent graphic design jobs.
Where to get Excellent Graphic Design Jobs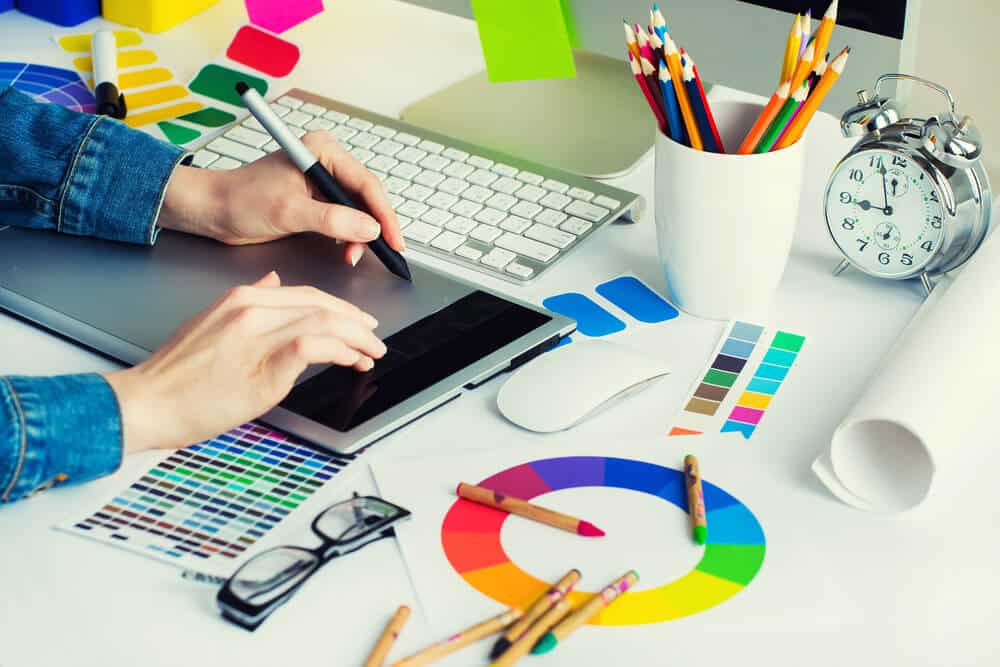 There are hundreds of Graphic Designer jobs available in the market at any given moment.
Some of these jobs are excellent, while others are not so good.
Here are a few ways of identifying the best Graphic Designer with excellent pay and great benefits:
1. Professional job boards
To get high-quality graphic design jobs, join a professional job board.
The main advantage of using a job board is that it reduces fraud cases and features professional clients.
Popular job boards for Graphic Designers include ZipRecruiter, Zippia, Glassdoor, CareerBuilder, Monster, and Simply Hired.
2. Social Media
Social media is another excellent avenue for identifying high-paying graphic design job opportunities.
Numerous creative and graphic design social media groups regularly post fantastic graphic design opportunities.
Consider joining graphic design groups and communities on Facebook, Twitter, Instagram, Pinterest, and LinkedIn.
Freelancing platforms
Popular freelancing platforms like Upwork, KIWI, Guru.com, and Freelancer.com offer fantastic graphic design job opportunities.
These platforms offer competitive graphic design opportunities for all Graphic Designers, including entry, intermediate, and expert designers.
Consider enrolling in these freelancing sites for high-quality and well-paying graphic design jobs.
4. Online graphic design forums
Another superb way to identify competitive graphic design jobs is to join online professional graphic design communities.
Apart from identifying great graphic design opportunities, these communities allow you to showcase your talent and grow a robust professional network.
Popular graphic design communities include Dribbble, UpLabs, Behance, and DeviantArt.
Conclusion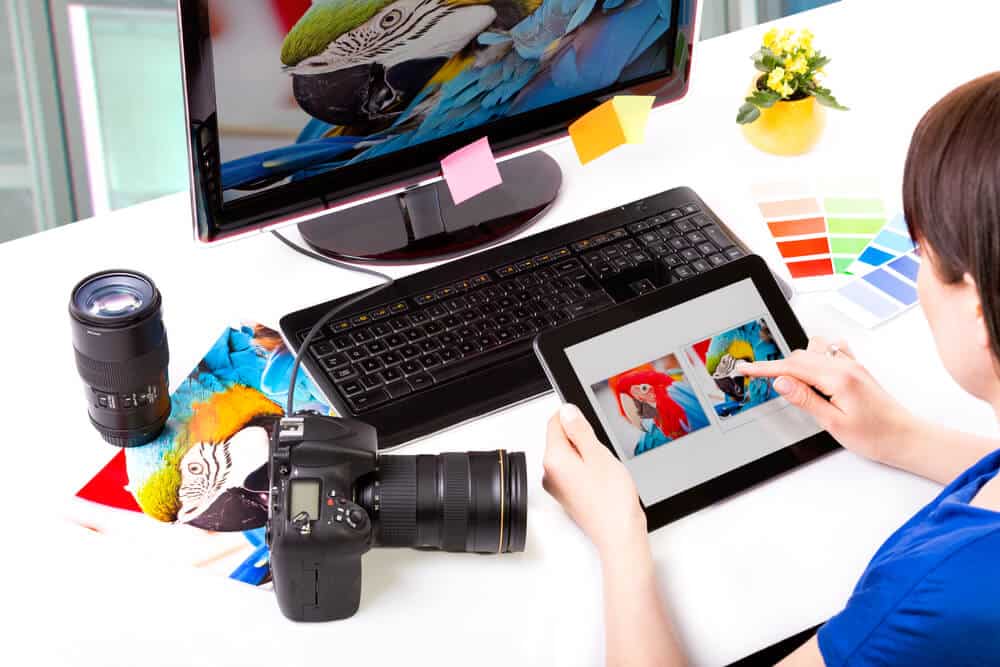 The graphic design field is a goldmine offering various exciting and high-paying Graphic Design Career options.
Due to the numerous Graphic Design Career options, it is understandable that you may find it challenging to identify the best graphic design specialty.
We hope this comprehensive Graphics Design Career article has given you a glimpse into each popular Graphic Design Career, making it easier to identify the perfect one for you.
Please keep reading for expert answers to our frequently asked questions.
FAQs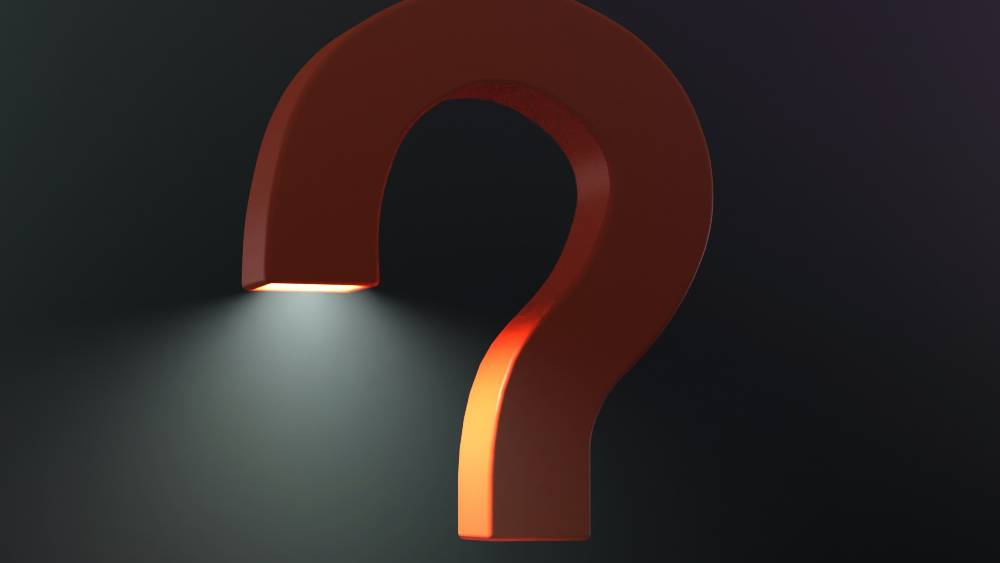 What can you do with a Graphic Design Degree?
Holding a Graphic Design Degree opens limitless possibilities in the Graphic Design Career path.
Check out the graphic design jobs list you can pursue with a Graphic Design Degree:
– Art Director
– Packaging Designer
– UI/UX Designer
– Creative Director
– Graphic Artist
– Web Designer
– Logo Designer
– Multimedia Designer
– Production Artist
How do I start my Graphic Design Career?
Here is a step-by-step process of how to start a career in graphic design:
– Get formal graphic design education (graphic design, fine art, animation)
– Gain graphic design experience (Internship, volunteering)
– Create an online portfolio
– Apply for entry-level graphic design jobs
– Earn experience and apply for better graphic design jobs
Is Graphic Design a good career?
The Graphic Designer career path is an excellent career option for naturally gifted creatives who love creating graphic designs that serve a purpose.
As a Graphics Designer, you will enjoy excellent pay, a long and stable career, high job satisfaction, great work-life balance, and professional growth opportunities.
What education is required for a career in Graphic Design?
Formal graphic design education makes you more confident and competitive in the job market.
According to the Bureau of Labor Statistics, most established graphic design companies employ degree holders.
Typical academic qualifications for Graphic Designers include Associate and Bachelor's degrees in fine art, graphic design, and visual communication.
What jobs can you get with a Graphic Design Degree?
With a Graphics Design Degree, you can take up multiple jobs related to graphic design.
Some of the professional graphic design jobs you can get with a graphics design degree include:
– Art Director
– Web Designer
– Graphic Designer
– Product Designer
– Packaging Designer
– UX Designer
– Marketing Specialist
– Creative Director
– Production Artist
Alternative careers for Graphic Designers
There are numerous alternative graphic design works that you can pursue if you have the passion and proper graphic design education.
Popular alternative Graphic Design Careers include:
– Fashion Designer
– Design instructor
– Design Copywriter/Blogger
– Interior Designer
– Brand Strategist
– Photographer
– Web Developer
– Screen Printer
– SEO Specialist
– Design Lecturer
– Design Podcaster
Do Graphic Designers need a degree?
You can excel as a Graphics Designer without joining a design school or enrolling in a design program at university.
That said, earning a degree in graphics design or related fields will improve your value in the market and allow you to make higher wages.
List the Graphic Design major jobs
There are numerous jobs for Graphic Design Majors, including:
– Creative Director
– Web Designer
– Multimedia Designer
– Motion Graphic Designer
– Freelance Graphic Designer
– Brand Identity Designer
– Design Director
– Multimedia Designer
There are many more Graphic Designer similar professions that one can pursue with a Graphic Design Degree.
References