Hey! Welcome to another expository article on Wrike Project Management.
At the end of this article, you'll be exposed to the workings of Wrike Project Management, its many features, as well as its benefits and uses.
We'll also compare it to other project management tools to see if it is indeed worth your attention and trial.
In this article, we will talk about:
So, let's take you along as you grab new insights on Wrike Project Management.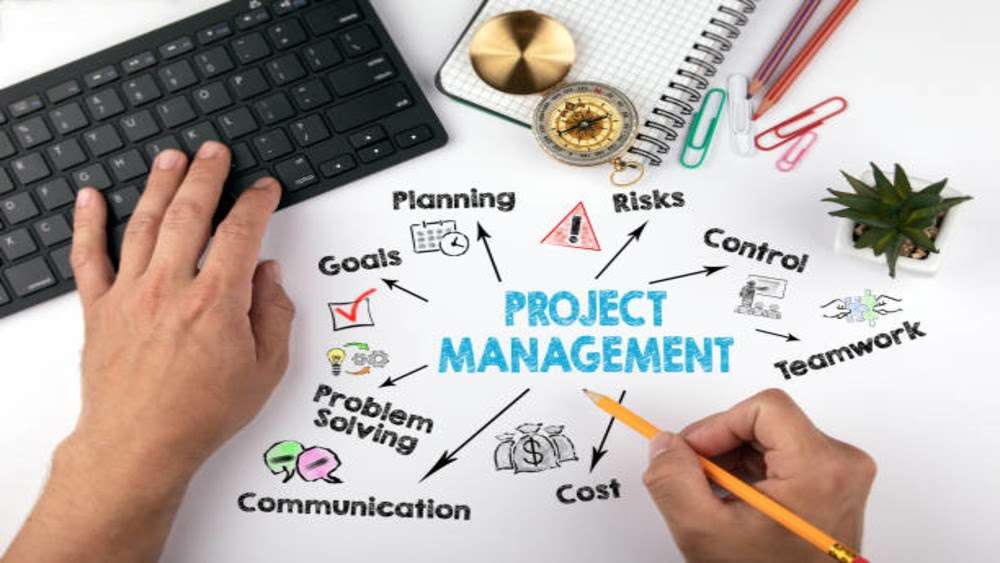 Wrike as a Collaborative Workplace
Wrike is a user-friendly work management platform solution that makes working better.
The solution was designed to reduce distraction and increase productivity, and its clean and minimal design has already won it thousands of fans worldwide.
With a host of collaborative tools at your disposal, you can manage tasks and projects with ease – all without leaving your browser tab.
Wrike promotes teamwork and collaboration, which helps foster a sense of community among team members.
Here are just some of what Wrike can do for you:
Manage tasks and projects
The central concept at Wrike is projects – a collection or bunching together of related tasks.
Each project contains all aspects of a task from start to finish – making it easy for users to track progress, collaborate with colleagues and keep things organized.
Create custom workflows using an intuitive drag-and-drop interface; configure rules so when tasks enter specific stages, they automatically get forwarded onto others within your team.
Automate tasks using rules and IFTTT channels
Workflow automation is another functionality worth mentioning.
Using little chunks of code called "rules," you can take actions in response to events like task creation or due dates being met, etc.
Track projects from anywhere
The beauty of cloud-based solutions such as Wrike is they allow you to access projects and tasks anytime, anywhere with any device which supports web browsing.
It's possible now to complete a whole day's work while commuting home on public transport!
Save time by sharing with colleagues
By sharing projects with others via email or even via Slack channels, you make it easy for other members of your team (or even partners outside of your company) to join in and lend a hand where needed.
Wrike is a task management application that, unlike other apps, is designed to be used collaboratively.
It's cloud-based and hosted on a secure server to guarantee security for your files.
You can even create multiple levels with different users and decide who has access to what information.
One of my favorite features on Wrike is how I can import my emails into Wrike.
You only need your business name and login details; they even provide telephone support 24/7, so there's no problem working around shift patterns or time differences (Wrike HQ is located in Denver).
Now that's efficient!
You can use Wrike's import feature to import Microsoft projects to Wrike Project.
However, you can't export Wrike data to Microsoft Projects.
The free version or free plan lets you try everything before buying it.
You can download the mobile app, Android or IOS, from the Google Playstore or IOS store.
You can also download the desktop version from GitHub.
For project managers, it's critical to have a tool that helps you organize your team and workload.
From multiple views into individual tasks to seamless file sharing and an activity stream, Wrike works as hard as you do.
All you need is a browser – downloading and installing any software onto your computer isn't necessary.
It's incredibly easy for clients and teams alike to get up-to-speed on its easy user interface, making Wrike great for small teams who are still new to working together or want something different from Basecamp or Asana.
With unlimited private workspaces available at no extra cost, there's no limit on how many projects you can juggle at once.
Because everything lives within one dashboard where everything from projects schedules updates in real-time.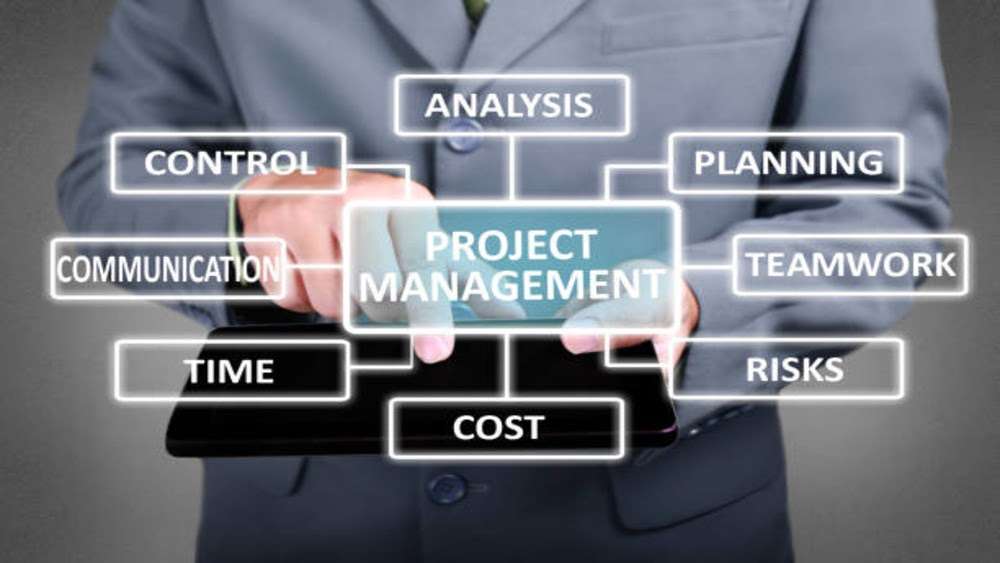 Its drag-and-drop functionality lets you assign tasks, split them between team members, convert emails into action items, share files, and pretty much anything you could think of doing.
Its flexible work breakdown structure lets users customize every aspect of their workflow.
And its impressive range of reports is perfect for keeping track of project progress without micromanaging.
Also, users can generate detailed time tracking details while staying organized on their goals and keeping tabs on deliverables without getting bogged down by logistics and technicalities.
Everything integrates seamlessly with Google Drive, or Dropbox accounts too.
So if you're using those tools, Wrike comes built-in with Docs links for quicker uploads and edits directly within your project management app.
Plus, new team members joining shared projects will automatically be set up to collaborate over email directly from inside Wrike.
They'll receive meeting invites in their inboxes and be able to add meeting notes saved instantly back into your workspace.
Once finished with a task list, the task is checked off as complete inside Wrike; then, notifications go out through email to inform recipients that the job has been completed.
Some notable Wrike features are:
Team Calendar: As mentioned earlier, each calendar event created in Wrike syncs automatically between team members' calendars without entering appointments manually.
Open Discussion Forum Thread: This feature helps facilitate open discussion around issues with similar topics.
Feed Trackers & CRMIntegration: Organizing customers' feedbacks have been made easier through Feed Trackers, where words can be categorized according to their themes, enabling organizations to address their customers' concerns effectively.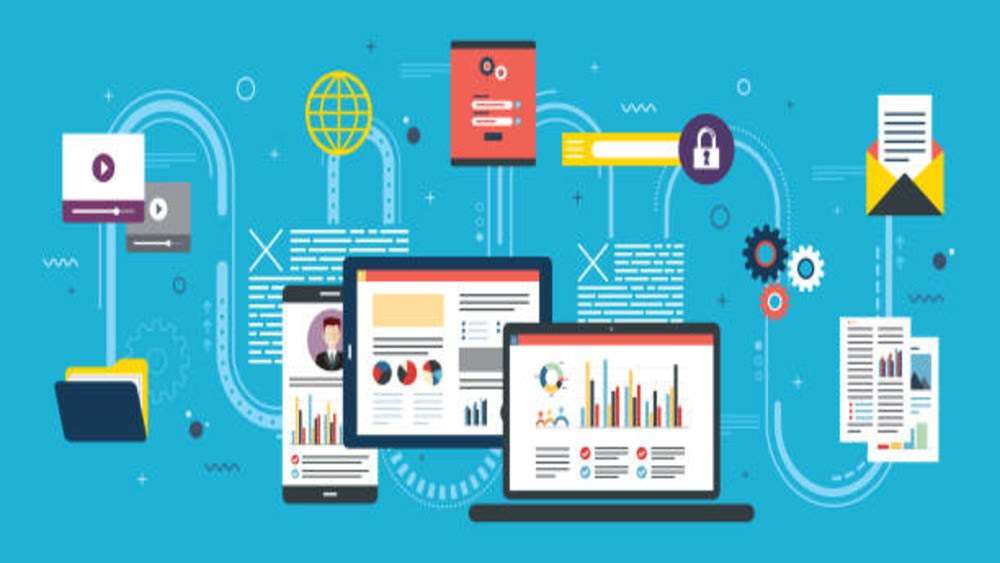 Several leading CRM systems such as Salesforce, Zoho, SugarCRM, and Oracle now integrate seamlessly with Feed Tracker enabling users to update field changes in records of CRM applications directly from the website.
Marketing automation has become quicker and easier for companies looking to increase lead generation efficiencies.
Wrike's implementation of FeedTracker is far simpler to use and configure compared to its competitors.
With the Gantt Chart feature in Wrike, you can easily spot schedule slippage.
You can assign resources and track progress with bars or different colored blocks on your Gantt chart.
Colored blocks fill up as activities are completed, so it's easy to see if anyone is falling behind.
Dependencies ensure that a task doesn't get submitted to your team unless its prerequisites are completed.
While working on multiple projects, it is easy to lose track of which project is dependent on another.
However, as soon as one project is finished, you can easily mark all its dependents as complete.
There may be smaller projects within more extensive projects, sometimes hundreds of thousands or even millions.
You can also include one level of child tasks when working on subtasks.
If you're using Wrike as your project management solution, you can set up valuable charts right inside your project dashboard.
From there, it's a simple matter to see projects' progress and how much time is left in a task.
Additionally, you can export these reports to various formats like MS Excel, CSV and use them as supplementary documentation for team members or clients.
It will also help assign tasks when considering multiple aspects such as cost and hours per person.
It will ensure nobody gets overloaded with work all at once, minimizing stress and rework across departments.
While Microsoft Outlook allows users to create events alongside tasks, Wrike only offers actual scheduling capabilities on its internal calendar system.
Although it integrates with third-party calendars like Google Calendar and Apple iCal for those looking for more options.
Wrike Integration- How to Integrate Wrike?
Before beginning to work with the Wrike project management software, you'll should set up your email client on it.
For example, if you use Microsoft Exchange, Google Apps Sync will be your best option.
Alternatively, if you use Gmail, a dedicated Gmail add-on will allow you to connect directly to it from within Wrike (this is my preferred method).
Lastly, if your email is hosted by another company and isn't supported by either sync or an add-on, setting up full IMAP integration via Outlook 2007 or 2010 should do the trick.
Once you have things configured, managing emails from Wrike works precisely like Outlook.
From here, you can begin creating tasks to schedule mailings, follow-ups, reply threads, and more using any of your available time frames.
You can set up and manage team members' permissions and access levels.
You can create projects/milestones schedules based on duration or time estimate vs. actual time spent working on tasks.
You can easily share information, tasks, schedules, budget plans, and more with all stakeholders.
For example, you can store dates related to project deliverables; sprint schedules based on sprint dates/hours remaining in the sprint; fixed date vs. deadline vs. estimated hours remaining in the task, project status, etc.
Suppose a message requires multiple responses across multiple team members.
Wrike's resource management allows you to prevent issues early and stay on schedule as much as possible.
Wrike Project Management Pricing
One license costs $10/month.
Three licenses is $20/month; five licenses are $25/month; 10 licenses are $40/month, and 15 licenses are $45/month.
Their start-up plan is an incredible deal: One user gets one account for free, along with three collaborators and five projects!
The individual team members can be as low as $4 a month each, making it very affordable to have multiple people in charge of different aspects of your project.
Monthly or yearly plans are available depending on what kind of business you're running.
You can also set up a 30-day trial to see if it works well for your workflow before committing to anything long-term.
Plus, there's unlimited storage space and documents too!
You can quickly get started without paying out any cash upfront.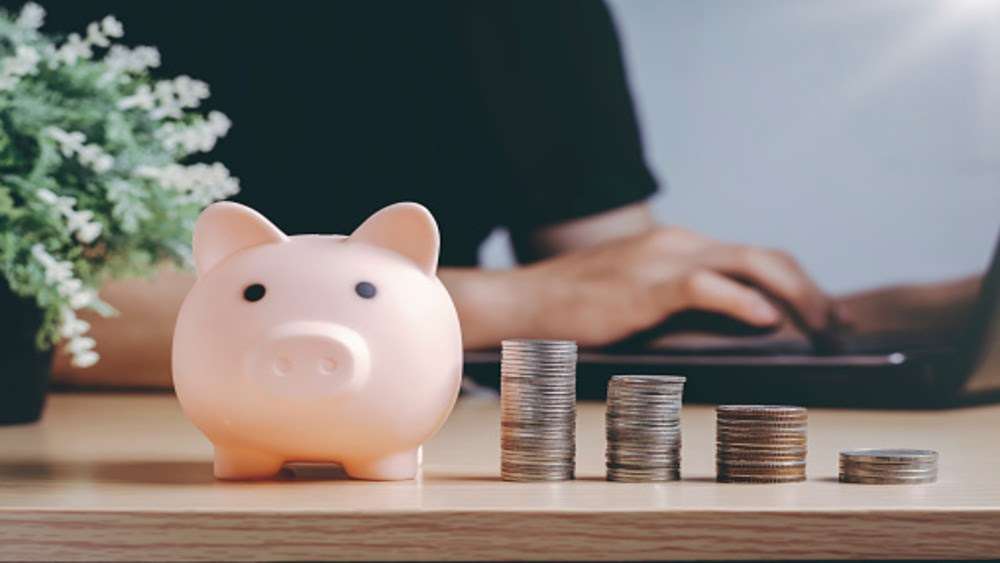 Plus, if you're looking to work on international teams without having to worry about payment issues or translation problems between platforms, Wrike could be your best option.
Also, they still have some fantastic deals available if you want to take advantage of them.
If you work in any capacity as part of a project, your productivity is more often than not reliant on multiple other people and resources.
Thankfully, project management tools exist to help keep all things running smoothly.
Wrike is one such tool that makes it easy to stay organized and see who's working on what at any given time.
Because of its ease of use, Wrike provides an excellent team collaboration platform for even entry-level team members.
At the close of work, you don't want to have spent too much time worrying about whether everyone's stuck on what they should be or if they need anything else.
With Wrike, it doesn't matter who you are or what department you're in—your projects will run smoothly and successfully.
Wrike – A Flexible Management Tool