Our dear esteemed reader, we welcome you to today's insightful session.
At the end of today's reading, you'll understand what it takes and how to write an outstanding resume to make applications irresistible to recruiters.
Here are the major concepts you'll learn in this article:
Guys, let's get started as we help you broaden your chances with a charming resume!
How to Write a Project Management Resume
It will be very challenging to get a project manager job if you don't write a catchy resume.
In this guide, you'll understand how to prepare a project manager resume that converts.
However, before we proceed, we need to remind you that another word for project managers is project management professionals.
We'll use these words interchangeably in the course of our discussion.
Carefully arrange your resume templates
It is one of the key attributes of best project manager resumes; you should succinctly communicate your PMP value to a prospective recruiter.
A well-structured resume shows your most-valuable wins.
Of all resume formats, the reverse-chronological style is the most respected.
This style focuses on your present personality, work experience, skills, and areas of strengths.
Include your contact details in the resume header.
You should divide your resume into six parts:
Heading (containing contact information)
Resume summary/objective
Professional experience
Education
Skillsets
Miscellaneous section (containing certifications, volunteering experience, additional training, and conferences)
Make the headings enticing and also use white space well.
Write sentences in bullet points to make them concise.
Your resume template should be a page, but two pages will do if you're highly experienced.
You must save your resume template as a PDF to ensure the formatting isn't disorganized, as it's very easy for word documents to shred in the course of sending them to people.
If you aren't sure of the structure to use, you can use a resume builder application.
You drag and drop your skills and bullet points at the right places, and it'll auto-fill the rest for you.
Caveat: Hiring managers will conduct an online search about you; thus, you must optimize your LinkedIn profile to stand a chance of securing the job.
Include experience in resume
A project manager's resume without work history is best described as a charade.
Potential recruiters are concerned about your on-the-job expertise; they want to know the number of projects you've managed.
Best project manager resumes have a well-detailed experience section.
It is how to write a resume for a project management job.
Use these tips to insert your work experience in your resume properly:
Begin by highlighting your latest job title—the last job first.
Include your firm's name, with start and finish dates.
Carve out a job description for your project manager roles.
Pay specific attention to your achievements while executing the jobs.
Write five to seven bullet points to highlight your achievements.
Below are project manager resumes examples to give you a practical understanding of what we've been trying to explain.
Sample Resume for Project Manager Job Description
The Ideal Way:
Project Manager,
Electronics Outlet,
May 2009-September 2015
New York City
· Directed electronics projects for Radiant SYC's 97 workers
· Satisfactorily managed Agile (Scrum Master) projects for four years where I reduced costs by 40%, minimized lead time by 30%, and improved quality by 30%.
· Coordinated the "Learn through Benchmarking" project where I facilitated the traveling of 35 change-leaders to other facilities, and the beneficiaries subsequently came back to impact their peers positively.
This is an ideal project manager job description resume.
The Wrong Way:
Oversaw electronic project management of a leading firm
Directed lean training program for four years
Managed the "Learn through Benchmarking" project
While a well-laid resume will get the attention of the HR manager, it's how you record projects on it that seals the deal for you.
Learn how to use action verbs or power words like coordinated, directed, provided, and created because they strike more in the hearts of hiring managers.
Don't sound vague; mention the specific projects you were involved in and your impacts on them.
Add percentages to each aspect to prove that your contributions had measurable impacts.
It is how project management improves the resume.
Perhaps, you're bothered about writing this section of your resume because you're at the entry-level project management.
There's no cause for alarm; you can still build an outstanding resume to apply for entry project manager jobs.
While you may not take cognizance of it, we all have some experience in project management.
Have you ever led a team, set and met a goal, or reshaped a process in the past?
If yes, you're already a junior project manager ready to win your first entry-level project management job!
So, reflect on all the projects you've led or played a role in in the past to prepare an irresistible entry level project manager resume.
Here, your years of experience don't necessarily count, but your impact on the projects you coordinated.
Entry Level Project Manager Resume Tips
The Ideal Way
Technical Project Manager
May 2008-August 2014
Brooklyn Agencies
Well Drilling
Changed company pattern to the latest velocity air technique for improved handling of complex projects
Coordinated project to ensure every member of staff complied with the revised Personal Protective Equipment Standards
Reconfigured main office to real-time scheduling software for improved customer satisfaction and seamless job execution processes
The Wrong Way
Assistant Project Manager Construction
May 2008-August 2014
Brooklyn Agencies
Well Drilling
Helped in general operations and management at Brooklyn Agencies for seven years
Didn't work as a project manager, but I am enthusiastic to learn
If this is how your assistant project manager's resume is written, you've shot yourself in the leg.
Don't paint yourself as a novice who needs time for the employer to brush up before you can work well.
The project manager description for resume is all about the experience; demonstrate to the employer that you can hit the ground running.
As you can see in the technical project manager resume sample above, despite being for an entry-level job, the applicant still showcased his technical skills commendably.
If you submit this resume for technical project manager jobs, you have a high chance of landing a deal.
Project management is all about deliverables – what can you get done?
What value are you bringing?
Before you begin to search for "assistant manager jobs near me" on LinkedIn, make sure your project manager CV stands out.
If it doesn't stand out, your application would be lost in the pool of other misinformed applicants.
Make the Education Section Meaningful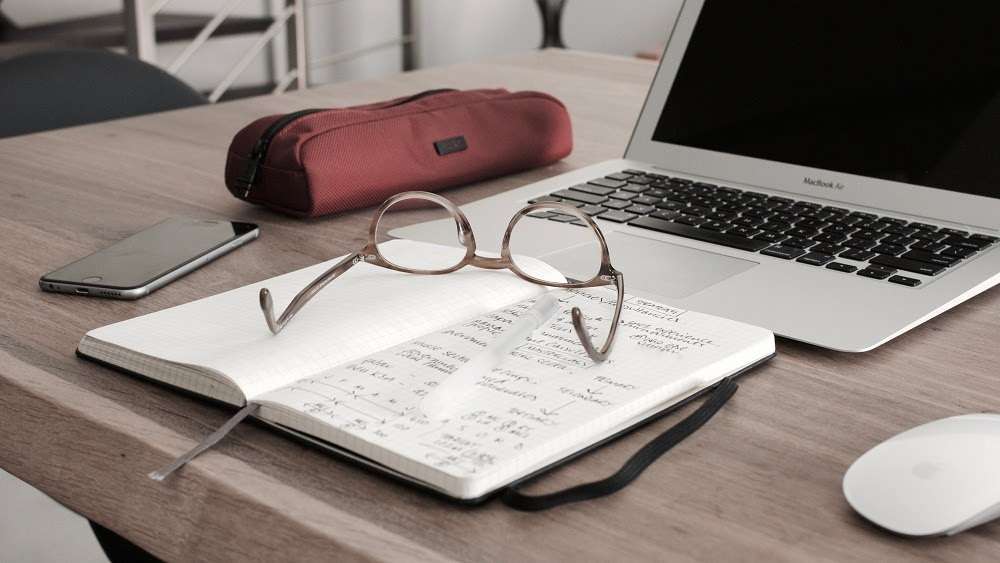 It's very easy for certified project officers to add a degree to their resumes.
You're to list only your highest relevant educational attainment.
However, if you're a newbie, enrich the education section with bullet points to further sell yourself.
You may choose from the GPA on a resume, relevant coursework, extracurricular activities, Dean's list, and Latin honors.
Project manager resume examples for education
The Ideal Way
Education
Bachelor of Science in Business Administration, Stanford University
2010-2014
3.9 GPA
Studied risk management in coursework
Treasurer, Association of Business Administration Students, 2012-2013
You didn't only keep it short; you also masterfully displayed your project management skills!
Include Relevant Skills in Your PMP Resume
Your primary field of expertise determines the project management skills you should put on your resume.
Don't be generic or even duplicate the skills; resume writing should be a personal affair.
For instance, an engineering project manager resume will differ from a senior project manager's resume.
Below is the list of project management skills every manager should possess:
MS Office skills (Excel, PowerPoint, Google Sheet)
Analytical skills
Data analysis
Risk management
Project scheduling
Methodologies: Waterfall, Agile, PRINCE2, Kanban, XP, Lean, IPM, CPM, etc
Problem-solving skills
Interpersonal skills
Project management software (Trello, Jira)
Time management
Cost control
Process improvement
Attention to details
Resource allocation
Communication skills
Leadership skills
And other core skills
You need all these skills to function satisfactorily in a project manager position.
They're the project management skills resumes project managers should have.
You shouldn't use the generic project management resume skills list above to create a masterful agile project manager resume.
Rather, the job description will dictate the ones to use.
Here's how to include project management skills in resumes:
Divide the skill lists into two – the first will contain all your skills, while the second will list the project manager resume skills from the job posting.
Find the connections between the two lists to find your project management keywords.
Include both the soft skills and hard skills in the project management resume skills section
Re-adjust the achievement section of your PMP resume to show their relevance to the skills you've listed.
It is how the skills section should look like in an ideal marketing project manager resume:
Project manager resume sample for skills
The Ideal Way
Negotiation skills
Charming verbal and nonverbal communication skills
Analytical skills
Business development
Process involvement  
Strategic planning and analysis
Proficient in MS Office
Vendor management
There's an intrinsic link between your experience and skills, and you must consciously reflect it in your PM resume.
It's how to prove that you can lead or be part of a successful project.
The objective of project management resumes is to give you your desired job and not just to register your presence with HR managers, so you must be intentional with the message you pass with it.
Your project management resume skills should be relevant to the job advert if you'll stand a chance of winning the job.
In the project manager resume template on marketing above, all the skills we listed are directly relevant to the project manager position.
We cannot overemphasize the importance of project manager skills resume because it determines how employers see you.
They weigh your competence based on the project manager resume skills you claim to have.
Embellish Your Project Resume With The "Extras"
Just as seasoning gives taste to your food, the "extras" also give a new look to your project manager's CV.
HR managers are always enthusiastic about going through this section as it shows that you've distinguished yourself from the crowd.
It is the point to include the list of professional conferences you've attended, workshops, professional achievements, initiatives you've sponsored, and awards you've won over time.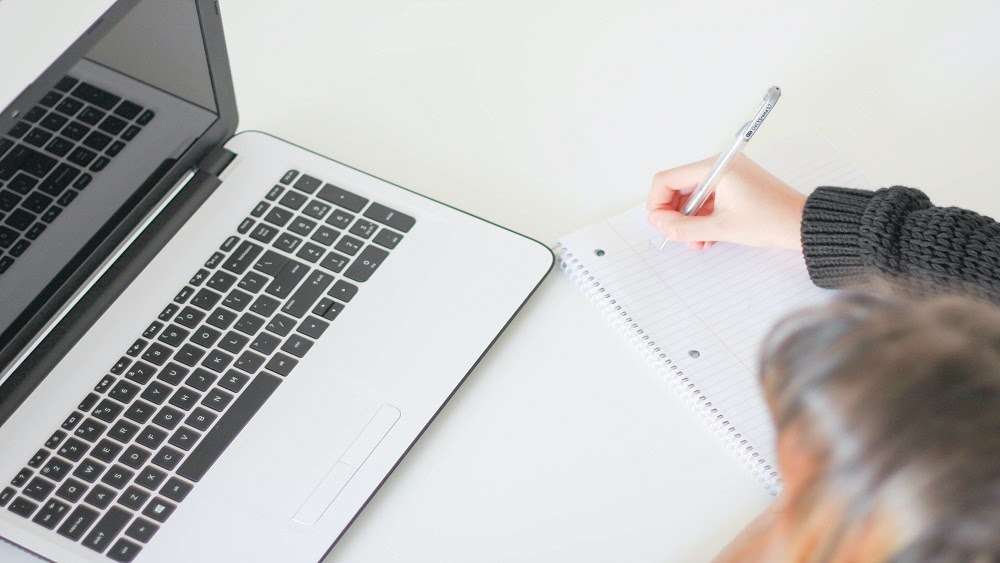 Project managers often overlook these gold nuggets; many don't know they possess numerous un-nurtured assets.
Here are some of the extras that shouldn't be missing resumes.
Licenses and certifications
Whether you're an experienced construction project manager or executive project manager, earning certifications is an indisputable way to show you're worth your onions.
A survey by Wrike indicates that certified project managers are leading 80% of high-performing projects.
There's no gainsaying that certifications remain a major way of gaining a lead over one's competitors with this result.
Stakeholders specifically look for the certifications you've acquired before entrusting anything into your hands.
If you're highly experienced without an official designation to back it up, you've only short-changed yourself.
For instance, an IT project manager who wants to be taken seriously should have Microsoft appellations.
These are the metrics with which managers are judged.
To have the best resume, get certified and put them on your project manager resume templates.
There are many free project management courses on Google that you can take to bolster your career.
It is especially good for those searching for Microsoft project manager jobs.
Our discussion on how to write project management experience in resumes is incomplete without mentioning licensing.
Some of the recognized designations you can add to your PM resume include:
Certified Project Manager (CPM)
Associate in Project Management (APM)
Certified Associate in Project Management (CAPM)
Project Management Professional (PMP)
PRINCE2 Practitioner/PRINCE2 Foundation
Certified ScrumMaster (CSM)
Professional in Project Management (PPM)
Most of these designations are awarded by the Project Management Institute (PMI)
There's no better way to prove to an employer that you can expertly use project management software other than showing them the appropriate appellation.
Certifications take off many doubtful expressions in a resume.
They tell recruiters that you can perform well in the project manager role you're applying to.
While you're still waiting for that dream job, what are you doing with your time?
Volunteering activities are one of the ways to sell yourself to a prospective employer.
If you've ever been part of a charity event or contributed to building homes for the homeless, this is a huge experience for you.
Under this section, you can proudly use the expression "I can manage…."
List out areas where you've done the same or similar thing in the past.
If you've attended any program management event in the past, this is the appropriate section to insert it.
Attending conferences is evidence that you're up-to-date about events in the industry.
How to add PMP certification to resume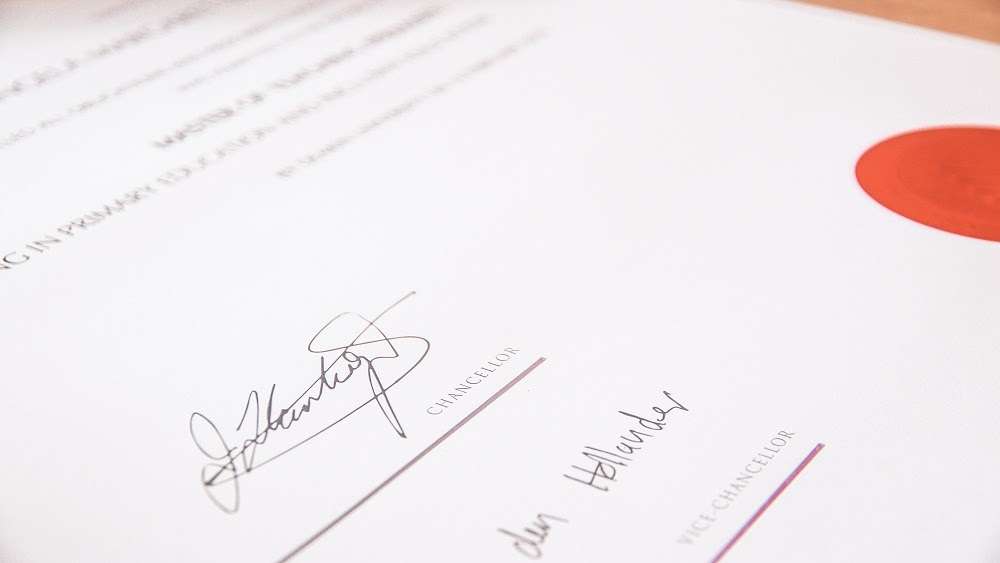 Below is a sample resume for senior project managers where the "extras" are added.
Senior Project Manager resume examples
The Ideal Way: Awards and Accolades
Guest Speaker at Global Scrum Gathering in 2016
Awarded the Management Research Prize for "Project Lifecycle & Project Plans" podcast
Published an article on the project team and use of Kanban for task execution in "Northwest PMP Newsletter."
Organized an in-house training at Crux Managers for team members on how an ideal project team should work to meet project timelines.
Certified Associate Project Manager, 2017
Project Management Professional, 2020
The Wrong Way: Additional Information
Best Performing Staff, Briarwood Inc., 2019
Passionate about information technology
Top Scholar, Brainers College, 1995
You can see the differences between the two.
Even if you're preparing a resume for IT project manager jobs, you don't say you're enthusiastic about it but demonstrate the specific awards and accolades that prove you're worth the position.
The accolades section contains some PMP experience examples to show that the applicant is "passionate" and living his dreams.
Adding PMP examples enrich your resume.
In the project management experience examples listed in the resume above, you'll discover that the applicant demonstrates his involvement in different industry-related activities.
It's the main purpose of the section, and all resume project managers put up for jobs should have the "extras."
Write an Engaging Project Manager Resume Summary
We've spoken so much on resumes for project managers, but in most cases, hiring managers don't get to read those extensive project manager resumes.
Of course, this doesn't mean that the resumes project managers submit for job applications should be defective.
However, you should ensure your project manager's resume summary statement is well-written because this is the section that most hiring teams glance through.
Make sure you add project manager resume keywords to the objective segment; you should use the keywords strategically to catch the manager's attention.
Before we move further, let's quickly distinguish between a project summary and an objective.
A project objective in your resume profile is what you aim to achieve or become in the industry, while a project summary is what you've achieved over time.
So, if you're a career changer, a new niche hunter, or a fresh graduate, a project manager resume objective is the most ideal for you.
But if you're highly experienced in the advertised field, go for a project manager resume summary.
Modalities to write a resume summary
1. Use adjectives like dedicated or highly experienced
2. Include your title (IT Project Manager)
3. State your years of experience (3, 4+, 7)
4. State your positive contributions (minimized lead times for Agile Managers Inc)
5. Add your most outstanding project management achievements
If you stand a chance of getting hired, you have to demonstrate your project manager resume skills here explicitly.
Let's consider this project manager resume example to expatiate this concept:
Portfolio manager resume summary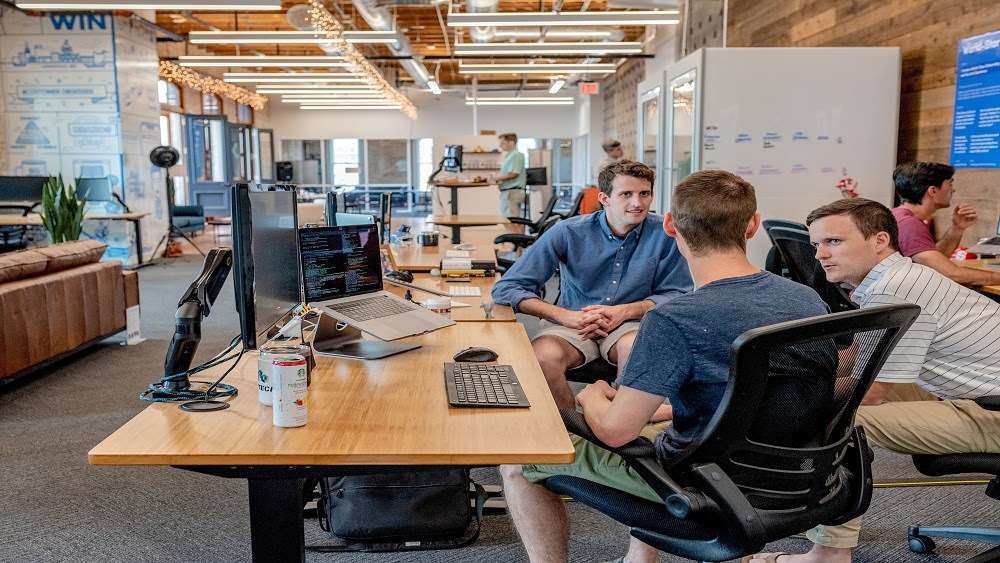 The Ideal Way
Dedicated project manager with a foundation in law and 15+ years of experience in helping a silicon valley-based online banking company grow its revenue.
Want to leverage leadership experience as portfolio manager for Investopayers.
The Wrong Way
Project Manager with 12+ experience with an online banking outlet. Passionate with a high interest in mesh computing
The two project manager portfolio examples above shed light on how you can either set yourself up for success or failure through your projects manager job description summary.
We could see the consistent use of project management keywords such as project manager, experience, revenue, and leadership experience in the first one.
It is one of the tricks to excel as an applicant.
On the other hand, the second one is too generic; anyone can use it.
Though it is designed for project engineering manager jobs, even a portfolio or risk manager can equally use it.
Your project management description history or plan must be clear, personal, and detailed.
You may take a look at the project description examples above and see the differences.
Now that you've understood how to write a resume summary let's shift our focus to the newbies in the industry.
If you're a starter or career changer, your resume profile should be an objective.
See the project manager sample resume below.
The Ideal Way
Highly-motivated business administration graduate with exceptional planning and communication skills.
Seeking a job placement at Taxophone Inc. to build on the leadership and organizational skills to execute the digital marketing plan.
The Wrong Way
New business administration graduate looking for a role at Taxophone Inc, hoping to get first-hand experience in the industry.
If you were the recruiter here, you know the candidate to hire!
The resume objective project managers write will always distinguish them.
Write a Convincing Cover Letter to Top it Up
To know how important cover letters are in an application process, a report by Zety indicates that five out of every ten recruiters overlook resumes with an accompanying letter.
Make your letter very brief but striking; the letter must convince the recruiting team to take a look at your resume.
Keep these points in check while writing your letter:
Make sure the formatting is correct.
Be very engaging in the opening sentence of the letter.
Prove you understand the job roles in the body of the letter.
Conclude by telling them the unique thing you have to offer the organization.
You may also carry out a brief background check on the firm and mention one thing that intrigues you about it.
Most companies now use the Applicant Tracking System (ATS) in their hiring process.
If you don't want your application to be filtered off, ensure you produce an outstanding and relevant one.
In this article, we've taken you through the journey of drafting the best resume.
To make the read very engaging, we gave you illustrations at every point, ranging from engineering manager resume examples to marketing resumes.
The most crucial takeaway in this course is that your project summary section must be catchy, detailed, and relevant.
We gave a project summary example to illustrate our point.
There's no gainsaying that if you religiously follow the steps listed here, you'll easily produce one of the best project manager resumes in the industry.