Hello everyone, welcome to our complete guide on how to get PMP certification.
Today, we take a deep dive into the PMP certification requirements, preparing and sitting for the exam and maintaining the certification.
We promise that by the end of this article you'll have clearly understood:
Stay with us as we walk you through the process of earning the PMP certification!
PMP Certification Requirement
If you've set your eyes on the PMP certification, it's important that you get all the information on what is required to apply for the certification before starting the process.
Why?
Once you start the application process, you can't quit.
The best you can do is save the application and resume later.
Since we don't want you to be stranded quarter way through the application, let's lay bare every detail of the PMP application process.
First things first.
Project Management Institute (PMI) requires PMP applicants with a four-year degree to have 4,500 hours in directing projects.
That's about two years and six months of full-time work experience.
Suppose an applicant has a high school diploma, associate degree, or the global equivalent, then they must have 7,500 hours of leading projects.
That's roughly four years' full-time work experience.
Apart from experience in leading projects, all applicants must also have 35 contact hours of project management education.
Sounds overwhelming?
Maybe.
But this is precisely why PMP is held to such high standards.
Now, before you get worked up, let's take a step further and answer the fundamental question that any project manager aspiring to take this professional certification asks, "how can one gain the experience?"
"How about the contact hours of project management training?"
To answer these questions, let's review how you can meet the prerequisites and be on your way to becoming a PMP certificate holder.
Ways to Gain PMP Experience Requirement
The experience section of the application is broken down into five phases of the project management lifecycle: initiation, planning, execution, monitoring and control, and closing.
Let's make something clear here.
You don't have to have held the project manager position to be eligible for the PMP certification.
Any role where you acquired project management experience counts towards the experience requirement for PMP certification.
Have you led a team at work?
Have you taken the lead in organizing a fund drive?
It qualifies as long as the experience is in project management and not operational, routine, or administration.
Hence, you need to go through your work experience and categorize them into the five phases of project management.
There are projects you might have monitored.
Others you might have planned and started, while some you might have executed an already designed project plan.
All these experiences count towards the requirement.
And now you're thinking, "What happens if my experience doesn't amount to the years of PMP experience requirement?"
Well, here are three ways to gain more experience.
Grab Opportunities at Work
In your current organization, look into ways you can take part in projects.
You can talk to your supervisor to specifically assign you responsibilities.
Remember, you don't necessarily have to be at the helm leading projects.
Execution, planning, initiation, and even closing counts towards the overall PMP experience requirement.
Volunteer Whenever Possible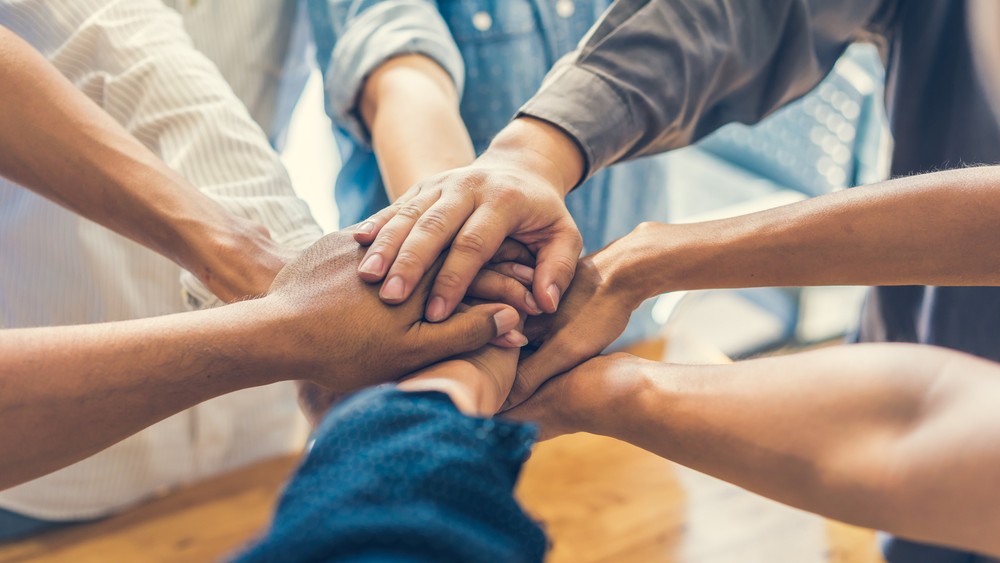 It can be tough offering your expertise for free, but it's necessary to top up your experience.
Be open to opportunities that may require your expertise.
Check the local non-profit organizations, your church, or the local PMI chapter.
You can never be short of organizations that are willing to allow you to work with them for free, even if it's part-time.
Take Up a Side Hustle
If you have spare time, you can look for part-time opportunities in project management.
Freelance platforms like PeoplePerHour or Upwork are the perfect places to find these opportunities.
You can find valuable opportunities to support project initiatives or lead project teams.
Whatever adds to your project management experience, take it up.
The PMP application process is quite involving, so it will help to log your working hours in the right experience category and keep track of every project.
You'll simply lift them to the application form when you are applying.
Additionally, you never know if you'll be chosen for an audit after your application, so it will help to speak to the project leads you are working within advance.
How to Get 35 Contact Hours of Project Management Training
The 35 hours of project management training includes the professional development courses you've taken over the years.
So, add them up and see how many hours you already have.
Again, you must have the certification that proves you attended the courses.
If the professional development courses you have don't add up to 35 hours, you'll have to sign up for a training course.
Workshops, professional courses, and training sessions are available at PMI registered education providers, PMI chapters, or training companies.
You can also get them through company-sponsored programs or continuing education programs at a university.
The key is ensuring the providers align their coursework to the knowledge areas of project management as outlined in the PMBOK guide.
Suppose you've already earned a Certified Associate in Project Management (CAPM) certification.
You are set.
CAPM is a substitute for the 35 hours of project management education.
Step-by-Step Guide for Preparing and Getting PMP Certification Exam
Once you've met the eligibility requirements, it's time to get started with the application process.
Read on to find out what exactly you need to do until you earn certification.
Joining the Project Management Institute (PMI) is not mandatory.
However, it's helpful, especially as you'll be sitting for the PMP certification exam.
The PMI membership fee is $129 and an additional $10 application fee.
PMI members get a subsidized rate for all PMI exams.
Additionally, they get a free Project Management Body of Knowledge (PMBOK) guide in PDF format.
More than that, members have access to the PMI courses and events that the institute organizes.
So, getting the membership the first year can help you save money and give you the resources you need.
Other than that, you can join the PMI local chapter, which costs $30.
The local chapter is particularly advantageous, as they often organize PMP prep workshops.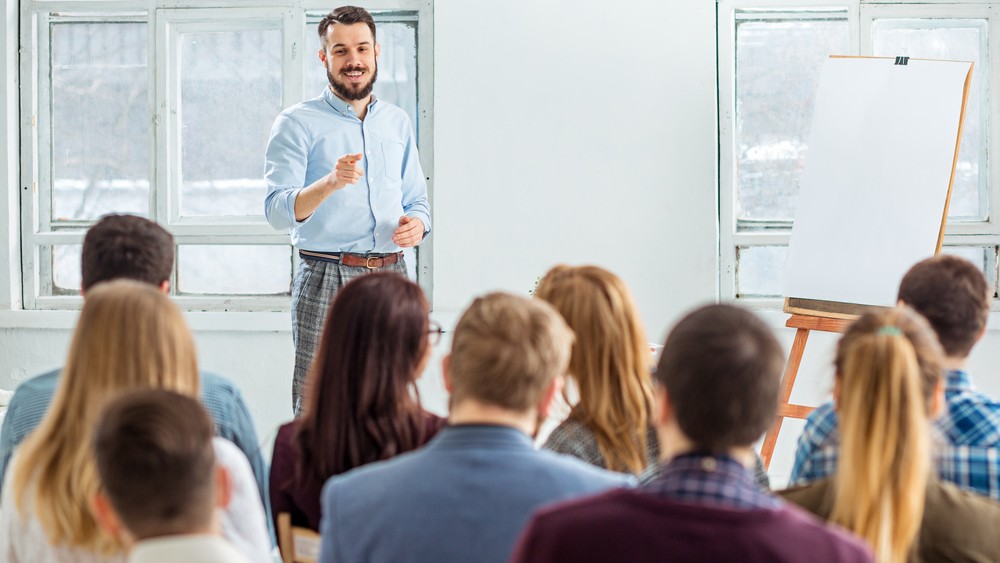 You can attend the workshops at a subsidized rate if you are a member.
Moreover, you can meet PMP-certified project managers at the chapter's events, dinner parties, or meetings.
They can guide you accordingly since they've already done the PMP exam.
Furthermore, many chapters have study groups.
It will be a great opportunity to study with fellow project managers on the same path as you.
As we all know, nothing boosts retention capacity than study groups.
Lastly, you stand to get loads of resources that will definitely come in handy during exam preparation.
Did we mention that you'll still network with other project management professionals even after the exams?
Even better, you'll be informed of the local opportunities in your area.
Step 2: Apply for the PMP Exam
Before you start the exam application process, ensure you have all the details required for the application with you.
The next step is to visit www.pmi.org.
Next, fill in your details, including credentials, experience, and professional development courses.
Please explicitly describe your project management experience.
Otherwise, PMI may not process your application and request you to review it or reject it altogether.
Once the institute confirms that your application is complete and you are eligible, you'll receive a confirmation email within ten days.
You'll be required to pay the exam fee, which is $405 if you are a registered member.
But if you are a non-member, you'll pay $555.
Additionally, you'll receive a confirmation number which you'll use to book for the exams.
Exams are scheduled at the Pearson VUE website.
Now that your commitment to this professional certification is sealed, it's time to devise a study plan.
Step 3: Develop a Study Plan
The PMP exam is challenging.
As such, you'll need to have a study plan in place to ensure you cover every inch of the PMBOK guide.
Your study plan should have your weekly goals, study schedules, and overall objective.
Having an overall objective is crucial.
It will guide your weekly goals and study schedule.
So, ensure it's a realist and resonates with what you want to achieve at the end of the PMP exam prep.
In the weekly goals, highlight the number of chapters you'll read and how many practice questions you'll work on.
When it comes to studying hours, consider your schedule.
Do you work?
Do you have family responsibilities? Or perhaps you've taken time off to specifically prepare for the exam.
Whichever the case, schedule your study hours around the time you are free.
Most people who work find 2-3 hours per day workable.
They either schedule their study during their commute or after work.
But of course, if one is not working, they can have more study hours.
With all factors held constant, it's advisable to study one chapter of the PMBOK guide per week and also go through the corresponding chapter in the PMP exam prep book (we'll cover this in a few).
In the first weeks of your study, review your schedule to see if it's working and adjust accordingly.
To really have uninterrupted study time, let your family, friends, and colleagues know about your study plan so that they don't disturb you.
And lastly, don't just scheme through the study materials; read to understand.
Otherwise, you'll fail the exam.
Step 4: Prepare for the Exam
To get this project management certification, you have to take the exam preparation seriously.
The good news?
You can adopt several strategies to prepare for the PMP certification exams adequately.
Here is a brief review of your choices.
Training Programs
The one thing that PMP certificate holders agree on is that the PMBOK guide is difficult to understand.
So, reading it straight through and hoping to pass the certification exam is almost impossible.
That's where prep courses come in handy.
PMP certification training courses come in different forms.
Online, self-paced courses
This option is perfect if you are disciplined and can study independently.
With an online, self-paced course, you can log in from anywhere, go through the study materials, and review the coursework as many times as you need to.
You can also reach out to the prep course provider whenever you need help.
Online, self-paced courses are cost-effective and a great aid to cover all the PMP exam content at your own pace.
Online, instructor-led courses
This option is just like the online self-paced courses, except you have to log in at specific times for the instructor sessions and discussions with other students.
This training program also has additional study materials to support your exam preparation.
Classroom courses
This implies the traditional classes.
And so, if you work well in a group or enjoy the team spirit in a classroom setup, then in-person PMP exam training Bootcamp is a perfect choice.
Usually, the classroom courses are a bit expensive compared to online classes or self-study.
You'll have to schedule time off work to attend the classes.
Self-study
Self-study, as the name suggests, is solely on you.
You'll take the initiative to research and find all the study materials you need to prepare for the PMP certification exam.
It's free except for the cost you'll incur by buying the study materials.
One thing you should be keen about if you are choosing this option is to get relevant materials that align with the latest edition of the PMBOK guide.
PMP Exam Prep Book
Training programs usually come with a PMP exam prep book.
In the case that it's not part of the training program, you must buy one.
Make sure you only purchase a prep book that's up-to-date and is in line with the current project management book of knowledge guide.
Prep books are important because they break down the content of the PMBOK guide into bite-size portions that make it easy to understand.
They often take a different perspective in exploring the different PMP areas of knowledge.
Moreover, the exam prep books have loads of sample quizzes to help you reinforce the content of each chapter.
To make the most of the PMP exam prep book, take as many practice exams as you possibly can.
This helps test your understanding and allows the knowledge you've gained to sink in.
The downside, though, the quizzes won't give you the experience you need to sit for the actual exam questions.
And that's where the PMP exam simulator comes in handy.
PMP Exam Simulator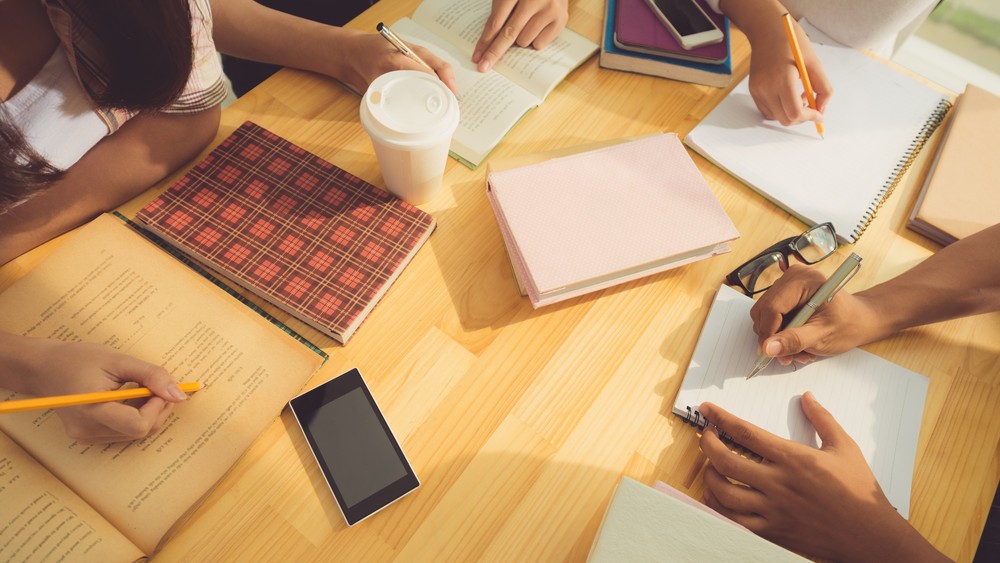 PMP exam simulators are examination questions that mimic the PMP exam format and structure.
When shopping for a simulator, you want to settle for one with several full-length exams.
Go for providers whose simulators are a true reflection of the complexity of the PMP exam.
You also want to ensure that the simulator corresponds to the latest PMBOK Guide.
The simulator must be up to standard because you want a test that gives you the real exam feel.
Ideally, each exam in the simulator should be 4 hours long.
Additionally, the exams should replicate the online exam environment of the real exam.
You may find a free PMP exam simulator in your search, which you can use, but make sure you also get a premium simulator.
We all know free stuff may be good, but there are also high chances they are substandard.
Just like the practice tests, do several simulator exams.
Please note that you need to use all the study materials we've highlighted here.
Structure your study plan such that you can cover the PMBOK guide at least twice before the exam and also review all the other learning resources to be adequately prepared.
All the sleepless nights are about to pay off.
But first, a few pro-tips to ensure the exam goes smoothly.
You can take a day off from work to relax and have enough sleep before the exam day.
You can also use your off day to know where the testing center is at.
The night before the exam, do not trans night.
Get enough sleep in preparation for the exam.
On the exam day, be at the testing center early.
Carry two official identification forms with your picture, snacks, and water, and a sweater just in case it gets cold.
Once there, be sure to attend the short tutorial session before the exam.
At the entry of the exam room, you'll be given scratch paper, a pencil, and a calculator.
The exam is supervised all through.
The PMP certification exam comprises 180 multiple-choice questions that you are supposed to answer within 3 hours and 50 minutes.
Kindly answer all the questions.
The good thing about the exam is that you'll know whether you've passed your first attempt immediately.
If you've passed, a congratulation message will pop up on your screen once you've submitted your answers.
You can do a little victory dance.
You've earned it!
Your hard work has paid off.
Now, you are a PMP certificate holder!
You'll receive your PMP certification in between four to six weeks.
Suppose you fail in your first attempt.
All is not lost.
You can retake the PMP exam up to three times a year.
Having a PMP certification is one thing.
Being PMP for life is another.
Read on to find out how you can maintain your certification.
Maintaining the Certification
PMP certificate holders are required to earn 60 Professional Development Units (PDUs) every three years.
This is part of PMI Continuing Certification Requirements (CCRs).
There are several ways to earn the PDUs, including but not limited to project management podcasts, attending PMI chapter dinners and seminars, volunteering for PMI, and attending workshops provided by education providers.
Another way to PDUs that's quickly taking root is getting started in PMI Agile Certified Practitioner (PMI-ACP).
Many PMPs are opting for this option.
The institute has diversified ways to earn PDUs so that everyone can find what works for them.
PMP credential holders must record their professional development units on their account on the PMI website, where there's a dashboard to record and track the units.
And there you have it!
Everything you need to know about getting PMP certification.
With a clear plan, there's absolutely nothing that can stop you from earning this globally recognized project management certification.
All the best on your path to earning the PMP certification.
CPA Accounting Institute Success