Hi there, welcome to today's insightful teamwork project management session.
This piece will consider the importance, features, and pricing of teamwork software. In the end, you'll be better informed if it is the right choice for you.
Below is a roundup of the central concepts you'll learn:
Let's hit the nail on the head, so you understand while over 20,000 companies are using this tool!
What is the Importance of Teamwork in Project Management?
Have you ever asked yourself why you should choose this application over the teens of software in the market?
Teamwork is ideal software designed to aid your project management efforts.
It's not accidental that leading global companies such as Netflix, PayPal, Microsoft, Panasonic, and Disney use this software.
If you're not still certain of the benefits of this software, read the following few lines, and we'll convince you of its efficacy.
Teamwork Grows Your Business and Increases Profitability
Teamwork software gives you the reports and tools you need to maximize scarce resources.
It has a time tracking feature which ensures you bill for every minute worked; the integration of this software will help keep track of all projects.
You can now view every project in one place, ranging from project planning, milestones, time tracking, budgeting to invoicing.
The software helps you automate most of your activities and contribute to your business growth.
It Ensures Real-Time Collaboration
How does it feel when your team members, clients, stakeholders, and the management are on the same page?
It'll undoubtedly ensure unity of purpose and minimize distractions in project execution.
If you use this software, it's what you stand to gain!
Teamwork application promotes team collaboration to ensure projects meet specifications and are executed within approved budgets.
The real-time messaging feature of this software ensures stakeholders and team members answer your questions within a twinkle of an eye which helps issues be resolved quickly.
If you're using Slack, some team members may claim not to have read your messages which put you in panic mode in moments of urgency, but you don't have to bother about that if you're using this project management software.
Teamwork Project Management Software is Encompassing
We know how heartwarming it is to have essential project management tools in one place, and this is why the Teamwork app is one of our favorites.
Some of the essential features of this software include time tracking, resource management, Gantt charts, project templates, and card assignments to multiple team members.
All these features make the software's functionality superb.
If you unlock all the features of this software, it might be the last project management tool for you.
The alluring design of the Teamwork website exhibits standards and class.
If you don't understand a concept in-depth, you can't maximize it.
Teamwork Projects (as it used to be called) give you an overview of all activities through the dashboards.
Every dashboard has information boxes and numerous graphs that update you about the progress of your works.
Team administrators can see the number of tasks assigned to every team member, the amount of time spent on each task, the level of progress recorded so far, and when the job is due.
For team members without admin control, they'll only see the information that concerns them, such as active tasks they have to execute, time logged, milestones, and proposed tasks.
The teamwork system is intuitively designed to make collaborations and monitoring easy.
When you set your eyes on the dashboards, you'll have a summary of everything going on with the project team.
The software has highly interactive Gantt charts (only available to paid subscribers).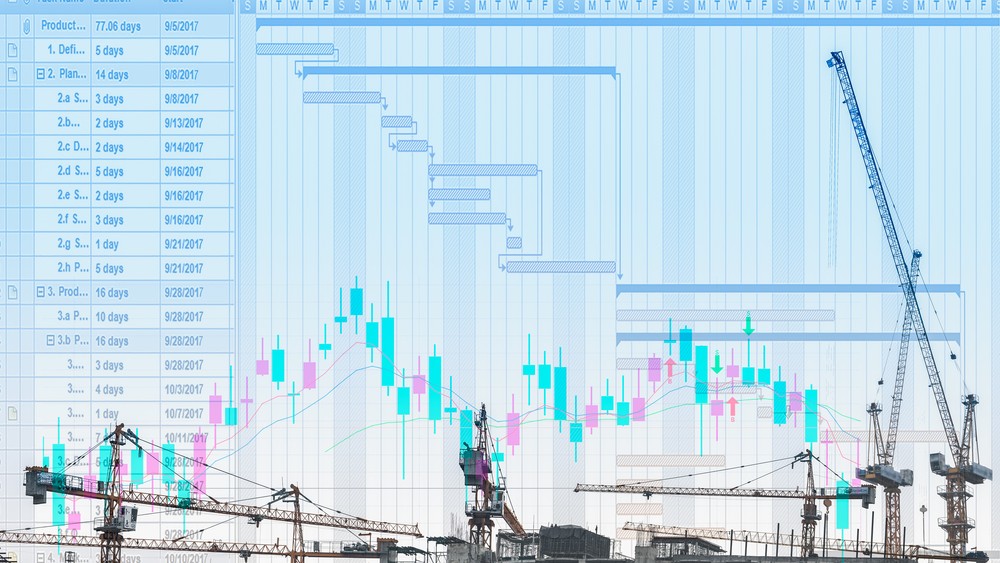 You can easily adjust project timelines through the charts, create dependencies within tasks, report progress with measurable standards, change priority indicators, and reassign duties.
You see essential detail about a project while in the Gantt chart view, which helps you make informed decisions.
For instance, you can determine the start and due dates of projects and the best team to assemble for project success.
The Teamwork platform also has a Kanban board referred to as Board View.
You can insert your task lists in the vertical columns and tick them appropriately.
You can design as many columns as you desire on the Teamwork program and customize it to reflect your company realities.
An excellent way to use the Board View is by creating a column filled with unassigned works.
You then direct the project team to proceed and claim a minimum of three tasks each.
It's easy to track the project success from there—you may ask them to submit reports in the Board View or use the percent complete details.
There's another excellent feature known as Triggers embedded in the Board View.
They're automation project managers created to enable automatic actions when a team member moves a card into a given column.
For instance, if there's a column labeled "Awaiting Approval," you may design a trigger that any moment someone moves a document into the queue, you'll receive notifications for approval.
You might not necessarily need Trello in your firm again with this feature.
But triggers aren't available in the free plan option.
If you're a Grow Plan holder, you can also use a feature known as Workload.
Teamwork's project management tool allows you to see the number of tasks with each team member.
For instance, if a team member is to work for 45 hours weekly but has an estimated task of 50 hours for the week, as a proactive manager, you're to reassign the excess task to another team member.
Workload allows you to know overwhelmed team members and those who can help them out.
When you use this tool, task management will be orderly and straightforward.
The application is also a messaging platform for team members to collaborate and share ideas on projects.
The Teamwork chat is designed to accommodate multiple people and receive notifications on replies to their messages.
This messaging app lets you communicate with your colleagues without leaving your duty post.
You don't need to take permission from the team lead on collaborations with a colleague in another location.
Teamwork.com also has other collaborative tools such as Teamwork Spaces, CRM, and customer support software.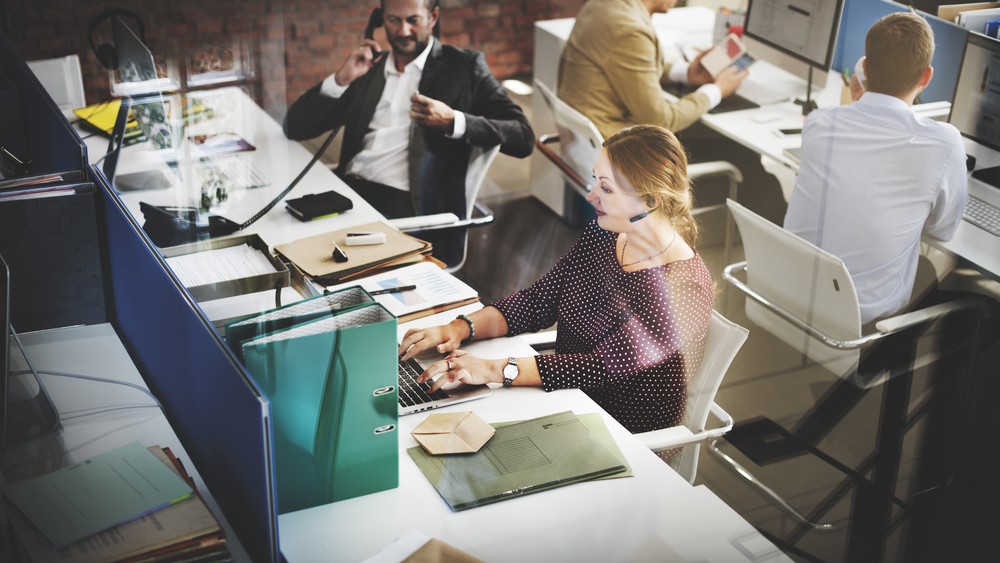 Teamwork alternatives with this feature include Asana and Basecamp.
The software also has time trackers and an in-app timer to calculate billable hours, and you can even log time manually if you didn't launch the app while working.
You may add additional details such as task descriptions and tags and separate billable and non-billable tasks.
Save for the free plan; costs and invoices are included in the Teamwork tool.
The Teamwork scheduler takes note of invoices generated and your billings so that you don't make a mistake in billing your clients.
If you want more than what Teamwork's invoicing and billing features can offer, the software connects you to QuickBooks, Harvest, or Xero.
The software also works perfectly with webhooks, a more advanced feature you can use to create automation with other devices external to Teamwork software such as Slack and email.
Teamwork works amazingly with other integrated services.
An example of such an integrated service is Zapier which connects two unrelated apps and ensures they work well.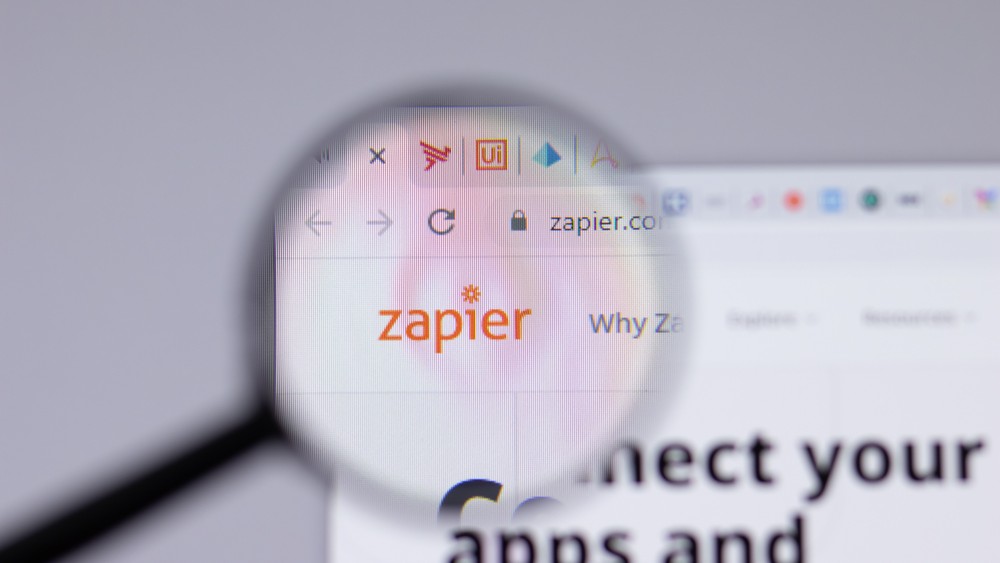 If you've keenly read these features, there's no gainsaying that you'll know how to use Teamwork project management software easily.
The software developer used simple, everyday language to build the app, so nothing is confusing on the app usage.
It also has learning curves you can use to get started.
Teamwork.com has highly responsive customer support you can reach out to when you find things difficult.
Teamwork Task Management Software has four account categories: Free Forever, Grow, Enterprise, and Deliver.
Teamwork.com automatically offers you a 30-day free trial of the Grow option when you sign up for an account without requesting your credit card details.
If you need a Free Forever account, you're to first sign up for it, enjoy the free Grow trial, and downgrade the account to Free Forever after the expiration of the free trial.
The free account option has a 100MB storage capacity and can accommodate five workers.
You can work on only two projects simultaneously using this account.
You can neither create bills nor generate invoices on this account.
It also lacks project templates, advanced Teamworks management features, collaborators, client users, task templates, and other highly-rated features.
However, you can integrate Zapier into the app.
Teamwork.com charges $12.50/month for an individual and $120 per annum to sign up for this account.
It requires a group of 5 people to sign up for this option.
Thus, the actual starting cost for a Deliver account is $62.50 monthly or $600 annually, and you pay more to add more people to the platform.
This account has a 100GB storage capacity, and you can run 300 projects on it simultaneously.
You can manage project-level teams on it, add unlimited collaborators.
It also has more integration options than the free plan.
Some tools you can integrate on this account are DropBox, Slack, QuickBooks, Microsoft Office, Box.com, OneDrive Personal, Harvest, Xero, and Google Drive.
However, it doesn't support HubSpot, Microsoft Project, SharePoint, and OneDrive Business.
Individual users will pay $22.50 per month for this option or $216 annually, and it also requires a minimum of five subscribers.
You enjoy everything we listed in the Deliver account and an increased storage capacity of 250GB.
You can execute up to 600 projects simultaneously on this account.
It has 50 templates, custom fields, burndown reports, project time budgets, and every other integration supported by this software.
Enterprise account is the highest-ranking option of Teamwork.
You can enjoy every benefit of the Grow account when you subscribe to this option.
You can add unlimited team members and projects to this account.
You have a dedicated account manager and get premium support from the developers.
It has more than 250GB of storage capacity and HIPAA compliance.
If you're running large projects or managing a big organization, the Enterprise account is the best option for you.
You'll enjoy all the benefits of this software.
To have accurate information on the pricing for this option, you have to contact customer service support.
Earlier, we mentioned Asana and Basecamp as some of the Teamwork alternatives, but there are other alternatives such as Wrike and ClickUp.
All these software don't have the same features, and before you decide which to buy, you must understand your specific needs.
Shortly, we'll draw the differences between Wrike and Teamwork.
Wrike has a steep learning curve; it's somewhat technical to use, and your team may struggle with it for some time.
Also, essential project management tools such as resource management and reports are available as add-on offers on Wrike.
On the other hand, Teamwork is easy to use, with numerous features to help you in your project management journey.
You can use this feature-rich software to dissect complex projects.
Teamwork management is straightforward too.
It's a growth-centered application; it's the ideal software for your upward journey if you're a growing firm.
We know you wouldn't want to use software that will make work look cumbersome and uninspiring for your team.
Like the Teamwork.com logo, this software is distinctively unique from Wrike in every aspect.
The more you use Teamwork Projects, the more fascinated you become about it.
Even if you compare this software with Asana, you'll still go for Teamwork because Asana doesn't have custom client permissions and a time-tracking feature.
You can't also assign tasks to multiple people simultaneously on Asana.
You can do all that and many more on Teamwork software.
There's no gainsaying that this software is a masterpiece and game-changer for project managers.
Most of the Teamwork project manager reviews online attest to this fact.
The Teamwork reviews on various platforms affirm the results-driven nature of this software; they talked of how it has helped in time management, project scheduling, planning, and execution.
The software is user-friendly and can be installed on iOS and Android, ensuring workflow consistency.
If you want a status change as a project manager, you should make the Teamwork planning tool your companion.