Welcome; this will be an exciting and educative read.
After reading through this article, you would better understand Slack Project Management, its uses, benefits, and advantages compared to other tools.
We will talk about the following highlights:
So, let's get started.
Understanding Slack Project Management
Planning and managing a project in Slack can help improve collaboration with co-workers, clients, and employees.
More teams are starting to utilize Slack as a software alternative to tools like Basecamp, Asana, Jira, Wrike, or Trello for their operations because of how seamlessly it integrates into their workflows.
There are two main reasons why more teams may want to think about using Slack rather than one of its competitors: price and personalization.
On either side of these reasons lies a wide range of integrations; integrating Slack in your business improves communication between you and your co-workers.
But if you try to incorporate what looks good, you won't see much value from using Slack.
You need to plan out all your requirements before getting started to benefit from utilizing Slack for project management.
The ability to customize Slack Project Management is limited only by your imagination and creativity.
This agile methodology often involves three- to four-person teams that use a Scrum board (think sticky notes on a wall) to visualize progress and hold regular meetings.
Team members discuss what they've accomplished so far and what work remains.
At these meetings, team members can ask questions and make decisions without needing approval from above.
Slack Project Management Features
It is an invaluable tool because it brings everyone together in real-time under one roof, allowing clients access to team members via chat or direct messages.
You can even integrate other apps with Slack, allowing integration to fit seamlessly into its overall structure.
All in all, Slack is THE MOST innovative online program for almost any business, whether large or small.
Next time you're working with a client who mentions incorporating chat into their everyday office routine, make sure they know Slack exists since it doesn't get nearly enough attention!
Here are some vital slack features: –
Easy Team Communication: What better way to catch up on team communication than by integrating something your employees already use, such as Messenger?
Not only does it allow employees to work remotely, but it helps increase productivity while keeping everybody in touch.
Variety of Integrations: No matter what kind of business you run or the service you provide, there is an integration for it on Slack!
Everything from Google Drive, Trello & Asana if you need help organizing projects to Dropbox if you want cloud storage.
If there isn't one built specifically for your needs, send out an email and let people know there's a demand for it which will likely lead developers to create such slack integration specifically for your company.
You can add all your Smartsheet tasks to any Slack channel in one click.
Slack's video call capability makes it easy to communicate with other team members in real-time.
With Slack, deliverables such as a note, files, or pictures are assigned to users by team members to fulfill.
For example, I may create a note with some text and assign it to you to proofread and post on our site.
The entire note creation process can be done through Slack.
You do not need to leave your browser or phone app to complete your part of an action item or task.
The possibilities are endless.
Customization Options: Whether you prefer a particular theme or would somewhat change specific little details, Slack provides you with all of these options so that your experience matches your brand perfectly!
Even if you don't have a brand yet, it can drastically enhance your user experience.
Shortcuts/Keyboard Shortcuts: The quicker you can type in and send a message, reaction, or command, on Slack, etc., equals less time wasted manually, thus helping teams reach consensus faster about any given topic.
Nobody likes slow workflow times!
Fully-Fledged API: An API, or application programming interface, is a set of rules and standards that dictate how one piece of software interacts with another.
On Slack, users can request API keys to add slack bots and integrations for specific tasks, automation, or functions making things easier on your team!
There's an integration for that too!
SEO: Search Engine Optimization is a way to rank high in search engines for keyword searches for your company.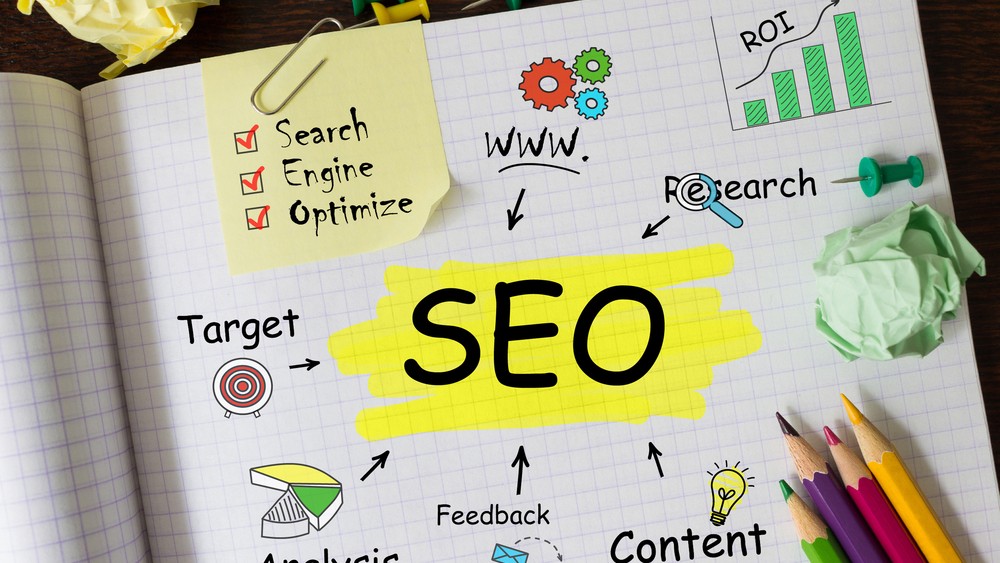 How Slack Helps Project Management
Project managers often struggle to organize, stay in touch with and keep track of their team members; this can be a significant cause for delays and frustrations throughout a project.
While some leaders are looking for ways to resolve these problems, others may not realize there's an application that makes team collaboration more efficient.
Project managers who use Slack see a 3x increase in productivity from their teams than those who don't.
Using Slack helps optimize "project slack" – the amount of time appropriate for delays between project tasks.
Those who already use Slack for messaging between co-workers can utilize its project management features by integrating it into existing systems.
Several programs are designed to manage projects through Slack, such as Zapier or IFTTT.
Here's how they work: A Zap uses commands like if X happens, then do Y.
For example, if someone mentions me in a direct message (DM), post it as a task card, so I know to follow up later with them.
Your email system notifies you when someone DMs you about a project through simple integrations like these.
Another helpful tool for keeping everyone on task is Todolist for Slack.
It allows your colleagues to submit their tasks directly to you via DM – similar to questions in chat today – serving as an automated reminder when their jobs are due using customizable notifications at specific times during the day.
Working together gets easier every day with tools available to streamline communication around projects!
If there is an active Slack workspace for your company, creating a shared channel for organizing company-wide projects is another way to maximize efficiency.
You might even consider creating several channels—for each department or business unit—so employees can focus just on discussions relevant to them.
Sharing updates via news feeds works exceptionally well with clients, too, because customers want real-time information without having to check in with multiple people or departments themselves constantly.
And many users say having all of their updates appear neatly on one page helps answer any potential questions clients may have before reaching out to ask themselves.
Optimize your project management with slack tools to help coordinate across teams and stay on track to reach your goals.
Slack Project Management Benefits
Slack Project Management Tools make it easy to create actionable item lists that support better coordination, accountability, and overall productivity.
Slack Project Management Tool lets you post projects for your team members to work on, making it easy to see which tasks need attention.
You can send notifications when new tasks are created or when someone changes a task's status or description.
It ensures everyone on your team is up-to-date with what's happening and what needs to be done next.
For example, if Jack adds a comment about an issue he's facing while working on his task, anyone else who has access to that channel will instantly see it.
Slack Project Management Software makes every channel transparent and visible across your organization, so no one misses anything important.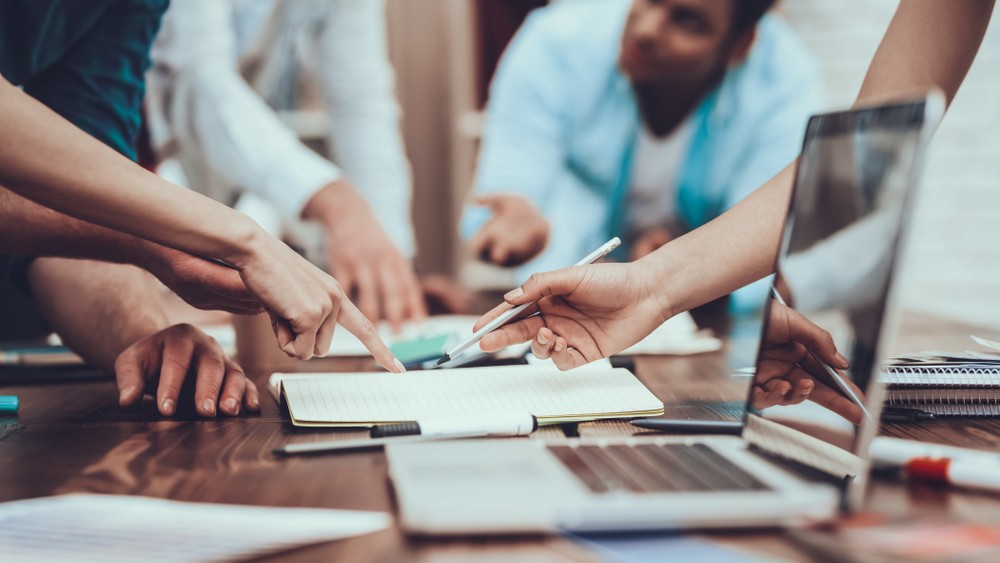 It improves organization and communication throughout an entire business—not just individual teams—which leads to less time spent in meetings and more time spent producing results.
If you have cross-departmental tasks or remote teams working together towards a common goal (say, building a product), using Slack Project Management Programs helps ensure that everyone knows what they're supposed to do without even needing to ask.
Slack task management can occur at a team level or on an individual basis.
When applied to teams, it's essentially a digital task list that employees can use to keep track of tasks and deadlines, share files and discuss projects in real-time.
Slack is an excellent tool for time tracking.
It also includes tools for polls, alerts, discussions, and integration with other third-party applications like Google Drive and Dropbox.
In April 2016, Slack launched an internal-only beta of a Workflow Builder feature that allows team admins and moderators to create custom buttons and actions that you can add anywhere within Slack.
Version 1.1.0 of their desktop app and version 0.12 of their iOS app were released in 2016.
So now, any team admin or moderator can build custom button integrations for your workspace!
Slack Vs. Other Project Management Tools
What makes Slack stand out is that it's an online tool for creating, communicating, and sharing information about projects with others.
Every message or file you or someone in your team posts on Slack can be searched easily, turning it into a central repository of information about your projects.
To keep everyone on the same page, you can also use Slack to work remotely and with clients in different locations—or even countries.
But one of its best features is chatbot integration, which lets you turn bots into project managers that can manage everything from customer service issues to supply chain problems to machine maintenance.
Just ask them questions, and they'll tell you what's happening—and if they don't know, they'll tell you who does!
Having all relevant info in one place means less confusion, more accountability, easier decision-making, shorter development cycles.
Regardless of whether you're using Slack, here are some tips for how to make sure projects run smoothly:
Use practical communication tools
Collect data/analyze metrics
Test/iterate
Move forward/closeout old jobs
Establish formal processes
Document everything
Plan effectively
Be transparent
Know when to end a project
Effective communication is critical to any business or organization.
With so many people and different organizations trying to communicate, staying on top of everything can be difficult.
Slack project management software makes it possible for several teams, departments, and even companies to work together in one place, which eliminates unnecessary back-and-forth.
Best of all, everything that takes place in Slack project management has its channel where you can store slack messages, share documents, files, and more — so you don't have to worry about losing any information.