Dear valued reader, welcome to today's engaging and revealing session about project management training.
By reading this piece to the end, you'll gain valuable knowledge on the essence of sharpening your project management skills and the right training you can attend.
Specifically, this article covers:
Continue reading to know how you can take advantage of project management training to excel in the field.
What is Project Management Training?
Project management training is the act of learning how to manage a project team, communicate, manage risks, meet deadlines, troubleshoot, stay organized, and execute a project excellently.
It doesn't matter what your profession is; a project management training course will help you to better manage your time and resources for improved output.
PM training helps you conduct in-depth business analysis and take proactive steps that safeguard your business outfit.
If you're a workforce in any given discipline, making project management classes a core of your career development will give you a leap over others.
Well-organized management training programs teach effective project planning techniques, risk management, and successful project execution.
Importance of Project Management Training Programs
Project training is indispensable to overall success in project execution.
Project management tools keep evolving, so project management programs are required to keep professionals updated about new developments in the industry.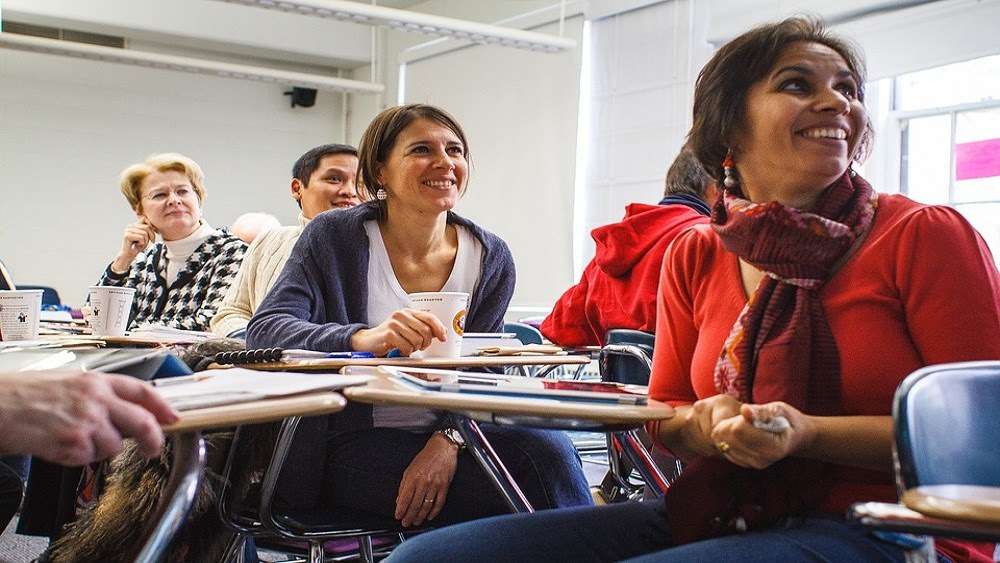 Here are the benefits of taking courses in project management:
One of the most special leadership skills of the world's most respected leaders is their ability to manage people from diverse backgrounds.
Taking a relevant course in project management will help you better manage the personality differences of your subordinates, ensure unity among the workforce, and ultimately increase productivity.
You'll also learn new initiatives on how to create a favorable working environment that translates to higher productivity.
Improved resource management
Project management training courses help a PM to be a better human and material resources manager.
You'll learn how to manage your time and delegate duties for better results.
It can be daunting when you have more resources under your control; without sound knowledge, you're bound to make mistakes.
When the resources are too scarce, and you can't afford trial and error, you must bridge the gap with project management training.
Project management courses teach you how to control resources for high profitability.
Ability to stick to the budget
A well-trained project management professional knows the importance of sticking to an approved budget.
However, some managers don't know how to strike a balance between quality output and approved budget.
Highly revered project management professionals don't return to stakeholders to beg for an increased budget; they adhere strictly to whatever they're given without compromising the quality of the output.
Enrolling in project management classes endorsed by the Project Management Institute (PMI) allows you to learn project management tricks that work.
With our discussion so far, there's no gainsaying that a project manager training program can serve as the game-changer.
More so, there are free project management courses online, so you have no excuse for not learning.
If you're not a professional project manager, project management courses for beginners are the most suitable for you.
Best Project Management Courses
We sense that now that you know the importance of project management training, you're enthusiastic about enrolling in one.
Calm down and take it easy because not every project management class is ideal for you.
The project training you want to register for must reflect the realities in your field, and it should be flexible to enable you to learn at your own pace.
To avoid choosing the wrong program management course, we've helped you with a list of the best project management courses.
Fortunately, most of these certification courses in management courses are free.
But before we discuss the free ones, let's roll out the management certification courses first:
Project Management Professional training
PMP remains the most renowned certification in project management.
Highly comprehensive, you need at least three years of experience in project management to sit for this examination.
These years of project management experience are a validation of your expertise.
Beyond that, you also need to prepare well as about 50% of first-time applicants normally fail the exam.
That's why you must register for a prep course where proven tutors can adequately prepare you for the examination.
LinkedIn and Baldwin Wallace's PMP exam prep training courses are some you can take in preparation for your exam.
These project management training sessions will provide you with the needed 35 hours of project management education to partake in the certification exam.
However, anyone who doesn't have the required number of professional development units (PDUs) will not be allowed to sit the PMP exam.
Hence, if you're serious about your bid to become a Certified Associate in Project Management (CAPM) or PMP, you'll take advantage of a very good training provider in order to ace the PMP cert exam.
Most of the project management training providers have made your PMP certification journey easy, as you can participate in the PM courses from the comfort of your room.
Be it project management certification for beginners or advanced levels; you can always use these platforms.
PRINCE2 certification preparation
PRINCE2 is one of the most widely-used techniques in project management (especially for professionals planning to work in the UK).
Every certified associate in project management must understand this proven strategy.
This management training is one of the certifications for project managers that confirm that they're thoroughbred in the field.
With this program management certification, you want to prove to your prospective clients that you know the global best strategies for executing projects.
Thus, if you've not taken this professional course in project management, you're in a disadvantaged position.
The course makes you value-oriented as you'll understand how to forecast project risk and deal with it proactively.
There are so many good PRINCE2 training providers out there and you should take advantage of one to prepare you for this certification exam.
Disciplined AgileScrum Master (DASM) training
The DASM training is one of the newest project management training courses from the Project Management Training Institute.
The essence of this course is to familiarize learners with Lean practices and foundational Agile supported by the Disciplined Agile.
Participants in this professional certificate training will also understand what it entails to assemble a high-performance team and deploy tool kits in problem-solving.
This online project management course is also conducted authorized training partner of the Project Management Training Institute, Peak Business Management.
This course is filled with animations and highly interactive.
Upon completing the project management certification training, you can sit for the DASM exam, and when you're successful at it, you'll begin to use the "Disciplined Agile Scrum Master" title.
You can also become a PMI Agile Certified Practitioner (PMI-ACP) through this course and the associated professional exam.
Microsoft Project 2016 Essential Training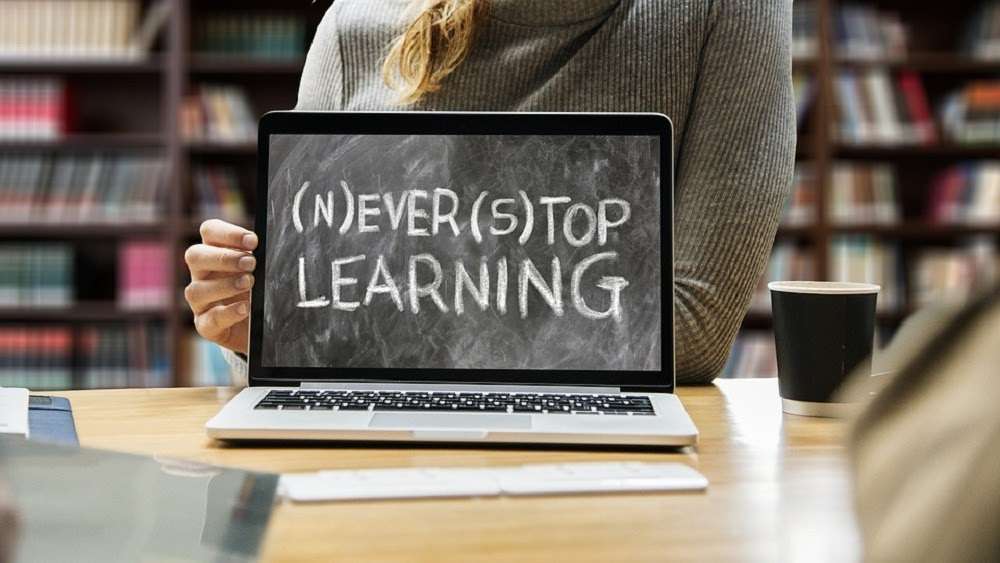 Microsoft project is a virile project management software; it reflects the PMP standards.
In this project management certification course, you will learn how to use the software for project scheduling, assignment of resources, and task linkage.
Though it's a short course in project management, it shows how you can excellently execute tasks with the help of technology.
The course also proves that project managers must be technology-savvy and compliant to deploy the right technology resources to improve their tasks.
You need to complete this course to be awarded the project management software certification.
Most project management certification classes now take place online prove that every professional should move their 'store' online.
IT project management course
This training is hosted on Coursera.
This online project management certification course explains project management from the perspective of IT projects.
In some way, it can be described as a follow-up of Microsoft project management certifications.
This IT training class uses the frameworks of the project life cycle to cover various project management aspects such as project initiation, planning, scheduling, monitoring, control, and termination.
This IT project management training emphasizes the use of Earned Value Analysis for Project Control & Monitoring.
The course extensively explains modern ways to get projects executed.
You need about 11 hours to complete the IT project management certification course.
Despite being free project management training, it has rich content.
If you want to sharpen your risk management and agile management skill sets, this is the right course for you.
It is one of the best free project management courses beginners can jump on to kick-start their careers.
In this project management short course, you learn at your own pace and reset deadlines to suit your schedule.
Though designed for beginners, this IT course is taught by a project management professional development expert, Rammohan Rao.
If you want more project management courses free, they're available on Coursera.
Other equally good PM certification training you can subscribe to include project engineer certification, technical project manager course, and project coordinator certification.
The project coordinator training is specifically good for individuals who want to take up a leadership role in their organization.
The fact that you can get your project management certification online free gives you no excuse for not acquiring one.
Project Management Beyond Certification
It's a ridiculous misnomer to link every project management training to a certification; project management goes beyond that.
While this isn't to vilify the place of certifications, all stakeholders should be more concerned about strengthening the skill sets of their project managers through continuous learning.
As a PM, even if you've taken and passed the necessary tests, you should create an avenue for continuous learning.
There are many project management boot camps you can participate in; consider registering for a relevant short course on project management to strengthen your skills.
Some of the boot camps that can make you more business-oriented include: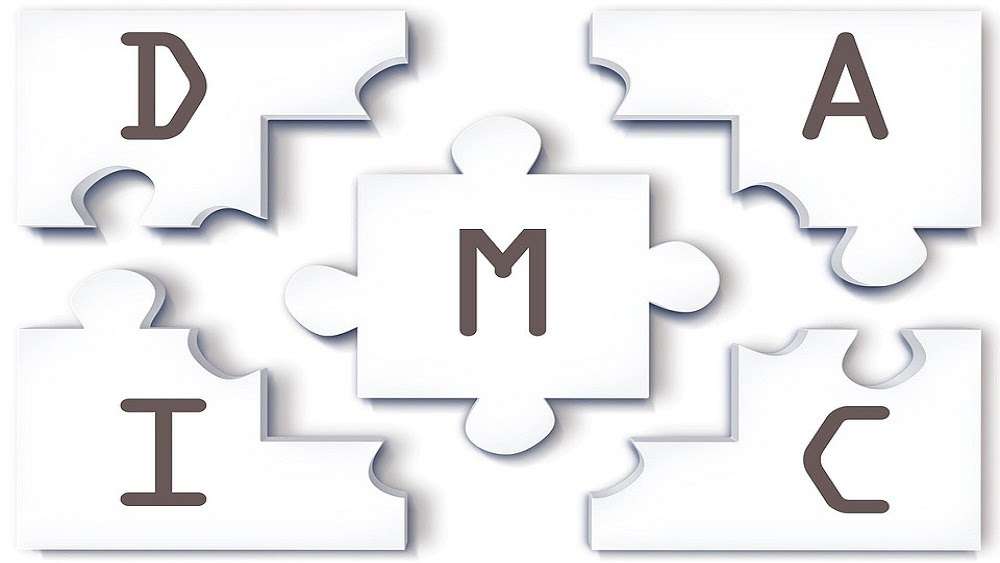 This is one of the project management programs that enlighten you on the use of data to correct mistakes in a project.
It's one of the most popular and effective projects management methodologies today.
Participants in this course will learn the fundamentals of Six Sigma and how to apply statistical knowledge to resolve organizational issues.
Even if you acquire all project management qualifications and don't know how to work with statistics, you can't be outstanding.
Project management communication
Unlike Six Sigma, this training teaches participants how to coordinate people in their team.
Communication isn't just about making countless phone calls and sending floods of emails and Slack messages; it must be systemic, well-planned, and geared towards desired business objectives.
This course will teach you how to improve your communication skills.
No amount of training programs can completely stop problems while executing a project.
While trying to plan, execute, and monitor a project, you'll encounter bumps of issues.
What matters most is how you respond to those issues.
This course enlightens you on the ideal ways to approach a problem and deal with it, so it doesn't affect you.
You'll learn the techniques to handle challenges posed by projects at any given point.
Though not every business analyst is a project manager, the skills are highly valuable in a management training session.
Business analysts gather and x-ray the needs of a business and communicate them within the project specifications.
Without mincing words, project managers will substantially benefit from the business technicalities explained in a business analysis course.
They'll know how to analyze everything about a project and make informed decisions.
Even though this isn't a certification course, it's a good means of preparing for the CompTIA Project+ certification.
The certification is targeted at business experts managing small- and medium-sized projects.
CompTIA project+ certification is an entry-level qualification for project managers not dealing with complex projects.
We recommend this training as a prep course for the certification examination because it covers almost every aspect of business engagements—business basics, documentation, tools, and constraints.
How to Find the Right Training
We've spoken so much about taking project management training online in this piece, but some people prefer in-house training.
If you fall in this category, there's no need to worry as there are many project management training institutes littered around the country.
What you need to do is search "project management training near me" or "project management classes near me" online and see the list of the institutes within your vicinity.
Searching 'management training programs near me' allows you to read about the available programs before approaching the preferred school.
Make sure you read up about the programs offered by your preferred project management training institute before deciding which to go for.
It ensures that you don't register for the wrong course that doesn't reflect your wishes and career aspirations.
More importantly, you shouldn't patronize a project management training institute without a track record of outstanding performance.
It is to ensure that you're not used as a lab rat for experimentation.
Online training courses are also available for working professionals or those who prefer to study at their own pace.
With these many training options, there is no excuse for not getting your desired training as a project manager.
We believe strongly that this piece has enlightened you on how to make the right choice of project management training.
Fortunately, you can access all the management training programs online.
Before we drop the curtain on this discussion, be reminded of these facts.
If you want to be respected and patronized as a project manager, you must work hard to earn top project management certifications.
A top project management certification shows that you're an expert in the field and can excellently execute a given task.
However, training for project management shouldn't just be for certification; it shouldn't be the primary motive.
Take advantage of as much project management training online as possible, and gradually, you'll become a cynosure of all eyes.
One last thing: how did you celebrate the international project manager day on November 4?
If not, make a habit of marking the day as from next year in a special manner!