Hi everyone, welcome to today's post on project management software.
After reading this article, we guarantee you'll have proper knowledge of the benefits of using project management apps and tools that can make your tasks easy as a Project Manager.
In addition, you will also gain firsthand knowledge of how to build PM systems.
At the end of this read, you'll understand:
We know you can't wait further to unbox these, so let's hit the ground running!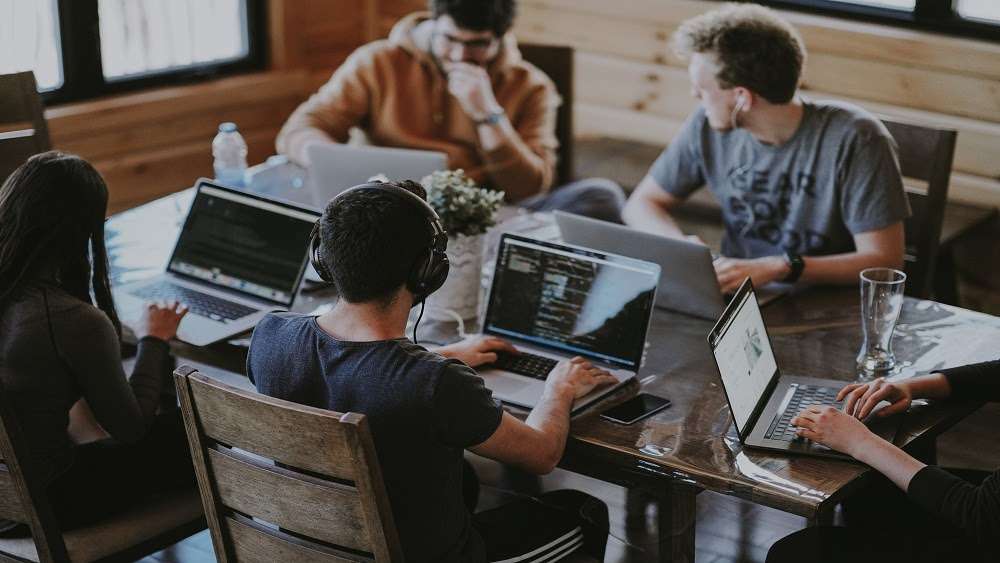 What is Project Management Software?
The term project management software refers to the offline and online tools used for project scheduling, planning, time tracking, resource management, and allocation.
It is also used for cost control, budget planning, and quality management; the essence of this tool is to ensure excellence in every aspect of project management.
The project software executes different tasks, but its primary purpose is to ensure project planning and tracking.
Furthermore, team project management solutions ensure sterling team collaborations and resolve seemingly complex problems within the shortest possible time.
PM software also provides project templates for team members for seamless workflows.
There's no need to panic over collaborations and workflows with software integrations as there are ready-made project templates for all to use.
In addition, project software allows you to set project due dates, track deadlines, and ensure teamwork to meet the deadlines.
The software helps in work synchronization, achieving team objectives, and driving projects to successful completion.
Some of the best software for project management have a wide range of features that make it easy to handle workloads, resource distribution, and output control.
Task automation remains one of the most-cherished advantages of project software.
You can use the tool to link tasks with a more significant project.
Through project software, you can run multiple projects simultaneously, track progress, and analyze team performance.
Project management software is a team productivity tool; it helps divide projects into smaller tasks, highlight productivity patterns, set project timelines, and ensure synergy among team members.
Apart from using this app to manage tasks, you can also counterbalance projects, manage documents effectively, and lead a crew.
It's the reason why it's used as the bridge between executives and workers.
People management software outlines individual effort; it highlights individual effort in project execution, sets due dates, and provides an opportunity for self-management.
Modern project management software is renowned for the automation of workflows.
For example, it sends notifications to a project team on the completion of the phase of a project and assigns a new task immediately.
Work management software should be user-friendly; it should be easy to navigate and interactive.
Apart from file sharing, individuals should be able to comment on projects and share their views at each stage.
The management can turn such real-time comments into tasks for a proactive output for professionals.
If you want to integrate project management software in your firm, you have to decide on the one you like: whether it's cloud-based or system-installed.
Though our focus is on the latter in this article, you should choose the one that best meets your needs, so you don't waste scarce resources on needless features.
Carefully list out your specific needs and search for a reputable vendor to service your needs.
That is how to choose project management software.
Types of Project Management software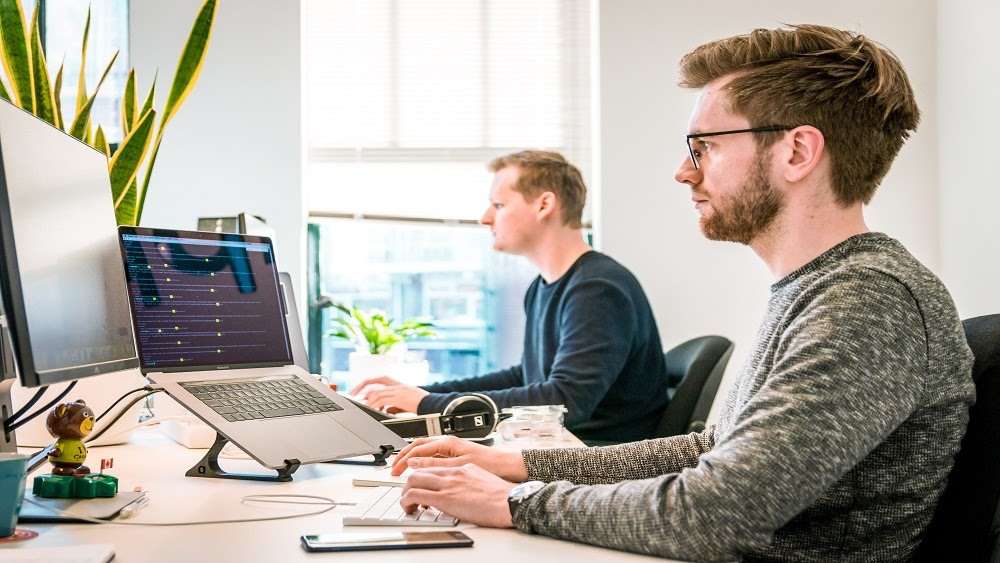 We divide project software into two broad types:
Offline software
Also referred to as installed or on-premise software.
The application is installed in the firm's server and controlled by IT professionals.
Online software
This software is popularly used among small teams and medium-sized businesses; it's routing software for small businesses.
It is sold by application providers in software-as-a-service (SaaS) form.
This online project planning tool works on cloud-based technology.
Categories of Program Management Software
To better understand project management solutions, we can further divide them into two categories:
A task management tool is used for team collaboration.
Why use task management software?
You can create tasks, add timeframe, and add people to the platform.
The software tells you project deadlines but doesn't forecast the feasibility of the set date.
You receive notifications from this software if your project is delayed for any reason.
If your project isn't time-bound, this is undoubtedly the ideal application for you.
Ease of use and affordability are the two reasons why this category of software is popular.
Most task management software comes with free versions, which make them functionality-rich.
An excellent example of such work planning software is Trello – one of the best apps for task management is used by many organizations worldwide.
Project scheduling software
The functionality of this software category is based on dependencies and the availability of the workforce.
Through this, it's able to determine project deadlines.
That is, project scheduling software shows you what you can achieve within a given time frame with the workforce at your disposal.
It also takes into cognizance working hours and proposed holidays.
With this, you can confidently fix delivery dates with stakeholders or clients.
The forecasting ability of this software makes it a favorite of many companies.
If your project is delayed, this software recalculates the timeline to understand how much time is lost and forecasts the new possible date for the project completion.
You can see why project scheduling is important with the points listed here.
If you're working with a timeline, stick to the project scheduling app without mincing words.
This time tracking tool monitors every stage of your progress and ensures you deliver the project before the deadline.
Compared to the project scheduling tool, this software isn't very straightforward to use.
Microsoft Project is one of the most familiar project management scheduling software.
However, the emergence of new project scheduling tools is fast changing this narrative as they're cheap and user-friendly.
A typical example of such a tool is GamePlan.
This scheduling tool for teams is used for creating Gantt charts.
Now that we've had a feel of the types and categories of project management software, let's shift our focus to their uses in this next section.
Uses of Project Management Programs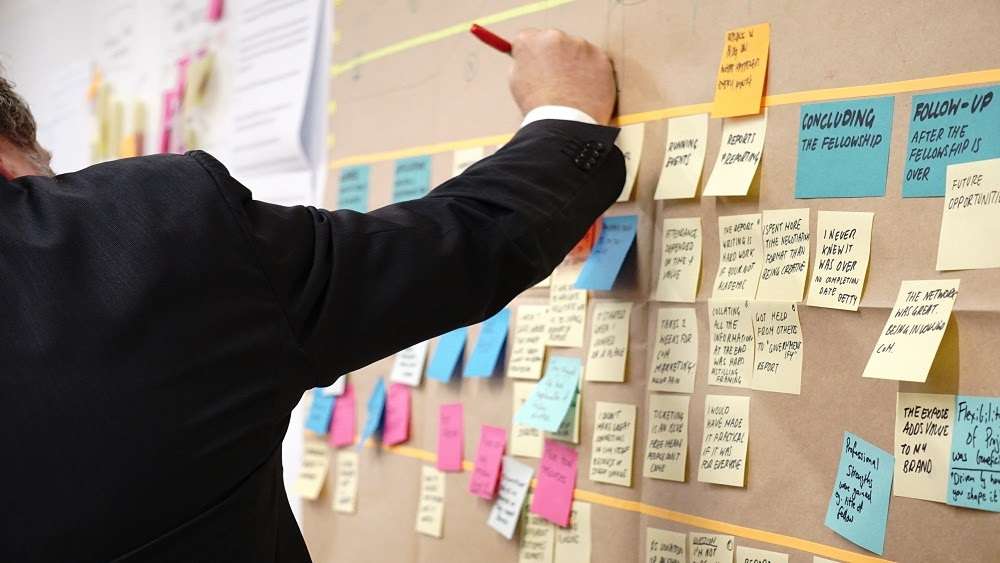 An experienced project manager won't argue that some projects can be taxing and challenging to execute.
But with the use of the right project management platform or tool, you can feel at ease executing such projects.
Why use project management software?
They're used for messaging team members to assign tasks and inform them of new developments.
They're used to create to-do lists sent to the management or team lead for approvals.
You don't need a third-party mobile app for messaging anyone involved in a project.
Program manager tools encourage teamwork, make your project team stick to to-do lists, and work on priorities.
You can use agile project management tools such as Taiga.io and kanban boards to make the task lists visible to everyone.
Project software gives permissions to create sprints in both waterfall and agile methodologies.
This tracking tool makes it easy to notice pitfalls and deal with them within a twinkle of an eye; with software integrations, you'll fix issues before they escalate.
Project planners help you create a sequence, deal with tasks accordingly and also avoid wasteful repetitions—you follow the project management calendar to execute tasks.
You can have a quick overview of what every employee is up to through their dashboards and use Gantt charts to get most of the tasks done automatically.
With the points listed above, you can see that you would forget most of your headaches with project management integrations.
That's how to use project management software.
Even if you don't know how to build your own project management software, you must know how to use the ones created by other people productively.
Now that you have the insights, we hope that you'll maximize the opportunities offered to you by your choice project management app to get things done with ease.
The Benefits of Project Management Software
Now that you know what project management software is, we guess that the next question on your mind is: "What are the benefits of project management software?"
Yes, we know that you deserve to know the benefits as this will keep you enthusiastic about the concept.
Here are some of the merits of using project management apps/software:
Enhances communication and teamwork
Project management software makes communication easy.
With it, team members can collaborate and work in unison through project management tools.
For instance, a team can deliberate and share insights on complex projects on Slack.
Communication is fundamental to the growth of every business, and you must holistically do it for a project to be successful.
Stakeholders can keep track of project progress
Project management tools allow leaders to be in the know on project progress; they're able to monitor how you're executing the project and the contributions of every team member.
They're able to track the progress of every given project, and if there's a need to make amends at the point of execution, they will put machinery in motion.
It's a sharp deviation from the past where stakeholders would be in the dark, waiting eagerly to complete a project.
Softwares have now made real-time monitoring and collaborations easy.
Lastly, the use of different collaboration tools has ensured the continued success of projects.
Ensures cost-effectiveness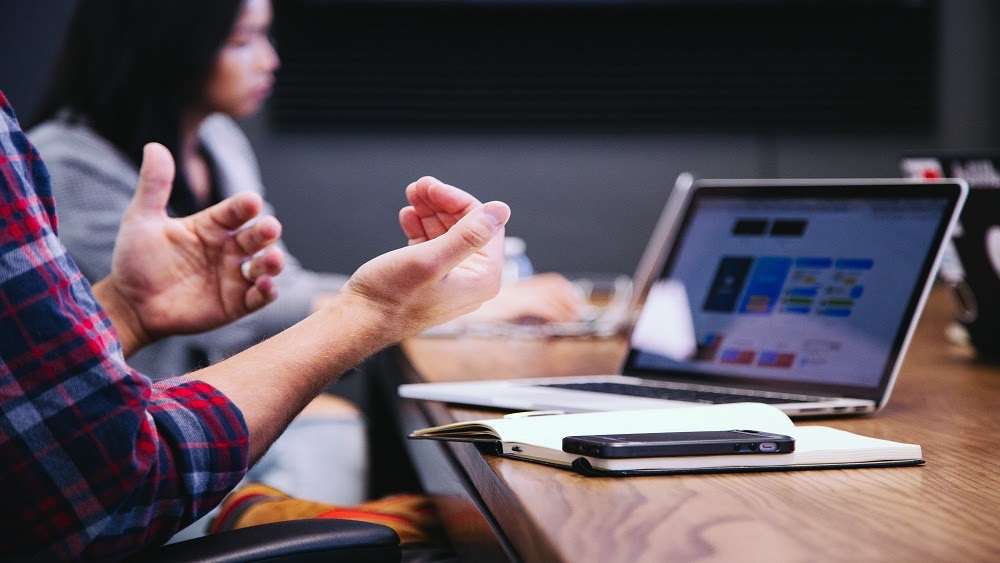 Project management software has also contributed to effective budget management.
It helps in cutting down on wasteful expenses and many errors that can cost companies a fortune are now avoided.
Through forecasting and productive team collaborations, project teams now work within the limit of approved budgets.
There's no gainsaying that one of the hallmarks of the use of project management software is prudent resource management.
It helps teams understand their priorities
For every project, teams now have a calendar for project management.
It helps them to keep works in perspective and know their priorities.
With collaborative work management tools, the era of try-and-error is far gone; for each project, project managers now know the proper methodology to use.
The use of project management software has ensured that team members no longer put the cart before the horse.
Ensure right resource allocations
Project management apps have ensured that resources are rightly allocated for each project and unit.
Through these apps, you can determine the pricing of items and make adequate provisions for them from the outset.
Adequate resource management translates to more profitability.
Thus, you shouldn't be taken aback when you see companies effectively using project management apps making more gains.
One of the wisest decisions small businesses can make is integrating project management software into their system.
It makes project planning, execution, and monitoring easy.
It also guides against team-wide burnout.
A project management application is indispensable if you want to maximize your scarce resources and make remote teams deliver on their mandate.
It helps keep tabs on remote teams
Due to the outbreak of the COVID-19 pandemic and the new normal, this benefit of project software becomes even more glaring.
Without project software such as Trello, Slack, CRM, Wrike, and Monday.com, the pandemic would have brought everything to a halt during the lockdown in 2020.
However, large and small businesses leveraged these team planning tools to collaborate and execute several projects.
There's undoubtedly no going back on using these tools because they've proved to be pivotal in the oddest hour!
Best Project Management Software
If you aren't connected to the internet, using the SaaS project management tool will be challenging.
In this instance, having offline simple project management software becomes invaluable.
You can use the offline tool even when the internet is down or when you feel like shutting yourself against distractions from the internet.
Here's an overview of the best team task management apps you can use offline:
Microsoft Project is one of the most familiar software you can use to execute various projects.
You can work with the tool when you're offline; you're free to work on documents even when you're in a location without internet access once you've downloaded the documents.
You can create, open, and save a file offline.
But if you want to create a document or presentation from some templates, you'll need to be connected online.
Without internet access, you can also open already stored Office files.
If you want to work on a file on Google Drive, DropBox, SharePoint, or OneDrive Business, you should have opened it in an online mode at least once.
But if you downloaded the original file from an online location such as Dropbox, OneDrive, or SharePoint, and you're working offline, your latest changes will synchronize automatically with the online format.
You can also turn the auto-save on or off on your iPad and android.
Microsoft's long-standing integrity and top-notch quality make it one of the favorite project manager software.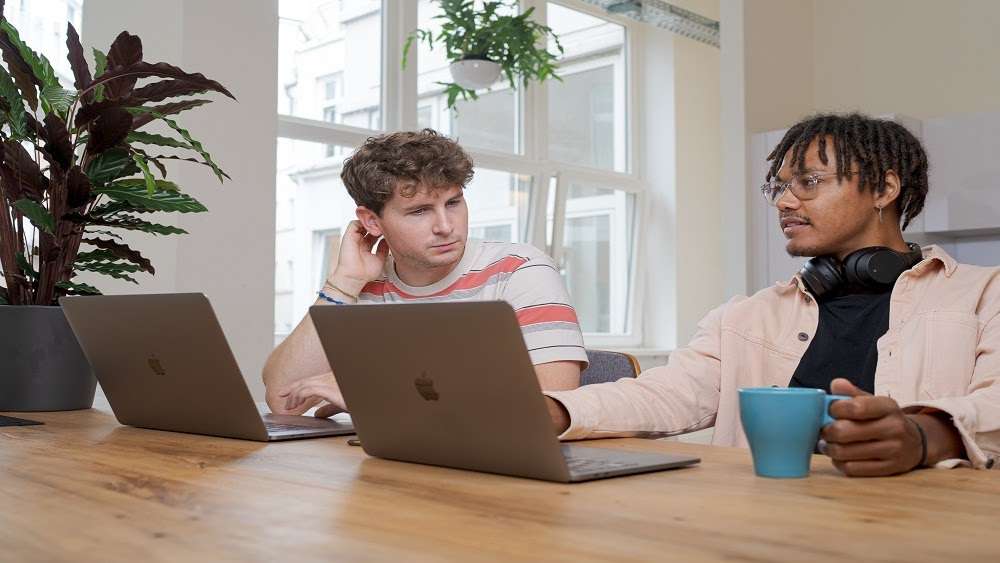 This free offline application has more than 5 million users.
It can be used on android or installed on-premise.
This tool is used for resource planning, time tracking, client management, document storage, Gantt charts, invoicing, pricing, file sharing, and billing.
Some of the tools provided by this platform include CRM, integrated project management, where you can set up your profiles, make comments, and share content.
If your firm is still struggling financially and you want to use project management software, you can use the free plan of Bitrix 24.
If you've been asking the question: "What is the best scheduling software?"
Bitrix24 is undoubtedly the answer!
The multidimensional feature of this software makes it one of our favorites.
ClickUp is another exceptional app on the list of our best task management software that you can use both offline and online.
You can create some tasks while offline.
Also, the app remembers you; once you've viewed a file online, you're free to access it in offline mode and work on it.
Your task synchronizes as soon as you get internet access.
It is one of the reasons why we prefer ClickUp to Monday.com, Asana, and Wrike.
OpenProject: Alternative to Jira
Jira is best known for agile project management, and it has become a household name for tracking projects.
However, Jira's Achilles heel is that it doesn't have an open-source, which makes OpenProject a better alternative to it.
OpenProject performs similar functions with Jira.
Further, Jira's core version doesn't have Gantt Charts; you have to purchase it separately and include it through add-ons.
OpenProject has Gantt Charts to create dependencies and carry out some other functions.
This software has roadmaps to make you minimize mistakes while executing projects.
If you've been dreaming of having Jira but incapacitated in one way or the other, OpenProject is the best alternative to it.
Also, it's straightforward to switch to OpenProject from Jira; export your projects through an Excel file and import them into the destination with the Excel plugin.
Take control of your dashboards and streamline your tasks to make your workflow seamless.
This tasks organizer makes it easier for you to appear more professional, proactive, and profitable.
This tool allows you to manage tasks and effortlessly do more with less time.
You can use this team organization app to prepare invoices, organize information for your team and customize tasks.
You're able to divide tasks into milestones for easy accomplishments.
If you're not sure of what this can do, you can subscribe to its free plan first so it can convince you of its standard.
Hitask is one of the outstanding project management tools and techniques with offline access.
It's a team organizer as it makes it easy for you and your team members to set up new goals and execute them with less overhead.
This software has standard task management tools such as tags, color tagging, issue track numbers, subtasks, and team email management features.
The other features of this task management software include task lists, data export, and team chat.
Hitask's single screen makes it seamless to manage projects.
You can see all your tasks and tools in a window and use them for your project management.
To modify or assign tasks, you're to use drag-and-drop.
The phases of project management are well defined on this software to make task management for teams easier.
Due to its top-notch functionality, Hitask is our best free task management software.
This software is our alternative for Wrike, which doesn't have an open-source.
ClockShark: Best alternative to SmartSheet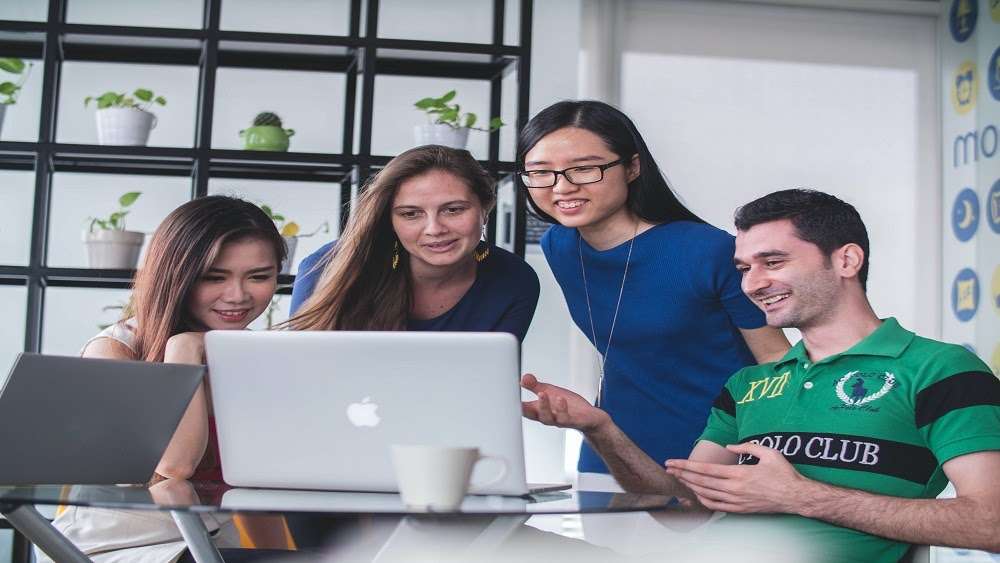 This software is specifically designed for those in the construction and field service.
This construction software is built for time tracking and scheduling management.
ClockShark can also be referred to as team tracking software because you can monitor what your employees do per time.
So, you're not the dark about their activities.
This application is an excellent way to replace paper timesheets which are often problematic and challenging to monitor.
Like Smartsheet, ClockShark helps construction managers manage tasks in an innovative, digital platform.
This construction manager software allows third-party integration and customization of reports.
Even without a team management website, this construction planning software allows managers and field employees to record their attendance from their mobile devices.
ClockShark is undoubtedly one of the best project management software you can get out there.
Construction software programs without spreadsheets for recording time clocking in and out aren't high quality.
With this construction scheduling software, you can accurately determine how much an employee is worth paying at the end of the month.
You can use this software to execute unlimited projects.
How to Create a Project Management System
You can build personal project management software, and below are the simple steps to follow:
If there are repeatable actions that your workers do daily or consistently, you have to define your workflow.
It will ensure you capture all the features you should incorporate into your application.
Note down the feature list
Based on the thorough business analysis you've carried out, highlight the features you'll add to your software.
This list will be used for SRS documentation, so it must be encompassing.
Speak with your workers and other stakeholders on the features they would like to see on the platform.
Search for a reliable and reputable software developer to help you build the application.
If you're in a related industry, such as an engineering firm, you may raise an in-house team for software development.
If not, you should outsource the job to professionals to avoid ridiculous errors and time wastage.
Let an experienced technical writer curate your SRS to make your requirements clear and concise.
You'll submit this document to your vendor, which they'll use as a guide for building the software.
Select an engagement model
You have to determine your pricing and payment method.
Then, how do you want to pay the vendor?
Is it through an hourly or fixed rate?
Go for the one that's most economically wise for you.
Meet the development team
Hold a one-on-one meeting with the system development team to iron out grey areas.
Draw out a modality for getting feedback from the team to communicate well until the project is satisfactorily delivered.
Before you launch out fully, do a test run of the app so you can be sure it works well.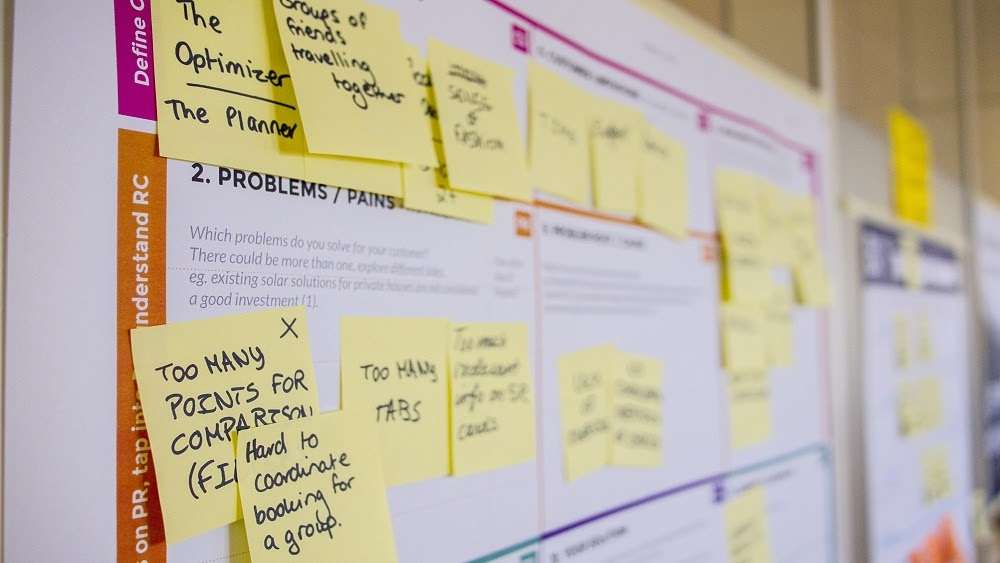 Congratulations for making it to the end of this very informative article – you absolutely rock!
We've considered an overview of project management software, and you've seen how software team management can be of great importance to your organization.
You're short-changing yourself if you've not integrated software systems into work patterns.
Now that you understand what project management software entails, types, and usage, you're set to make your project management journey smooth.
We also went ahead to list some of the best project management applications with offline access that you can use to work at all times.
It doesn't matter whether there is an internet connection or not; with the list of software in this piece, you are good to go.
If you can't wrap your head over tasks, project management software will come to the rescue.
With the proper use of these collaboration tools, you'll have more success in your projects.
Cheers!