Hi everyone, welcome to the most sought-after guide on Engineering Project Management.
Reading this to the end guarantees you knowing the full scope of this profession and deciding if it's the best for you going forward.
This article also explains in detail how to succeed in this field, so if you've made up your mind before now, it's time to learn some helpful tricks.
In the end, you'll have answers to the following vital questions:
Let's get started.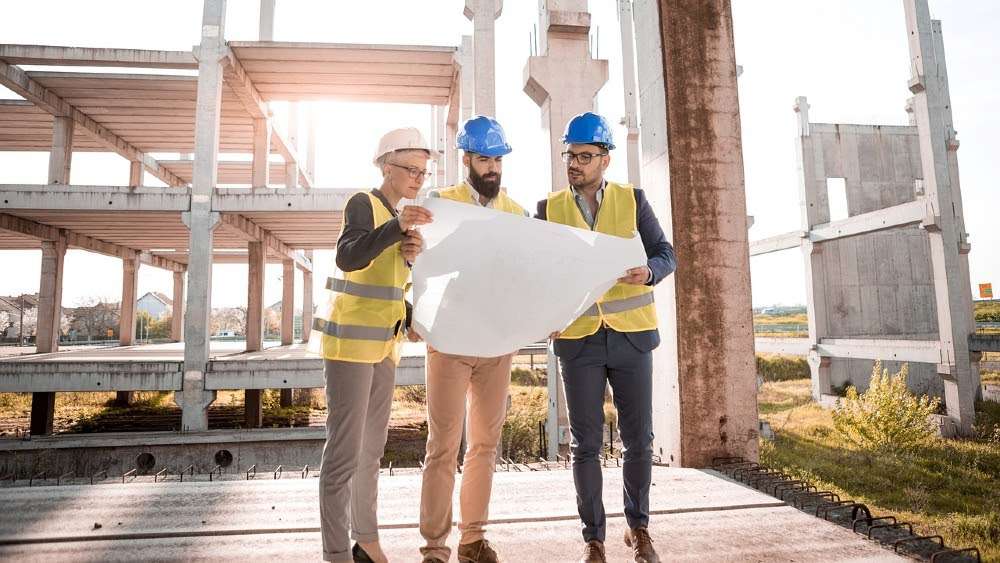 Every day thousands of complex and beginner Engineering projects are launched.
These technical projects' sole intention is to deliver high-quality, functional, and new products to the masses.
Projects in Healthcare, Aerospace, Civil Engineering, Computer systems, and Mechanical Engineering sectors are excellent examples of Engineering projects that shape our lives.
But how do these technical projects successfully run and achieve their project milestones efficiently, cost-effectively, and safely?
If you've had these questions, then this article is for you.
First, let's get a grip of what the term Engineering Project Management means.
What is an Engineering Project Management System?
Engineering project management refers to the effective coordination, monitoring, and execution of Engineering projects in a timely, cost-efficient, and professional manner.
Contrary to popular opinion, Engineering projects need technical and non-technical support to achieve overall project success.
Successful technical projects need the input of Engineers, Technicians, Procurement, Logistics, HR, and other support teams.
With over $122 million is lost every year for every $1 billion invested due to poor project management the need for an efficient Engineering project management system cannot be overemphasized.
Engineering projects require constant coordination and communication between stakeholders, project planning teams, and other team members.
As with all projects, Engineering projects also need a team leader who can coordinate, liaise, and organize all the project's moving parts.
This team leader is often known as the Engineering Project Manager.
Read on to learn everything about the Engineering Project Managers and their roles.
Engineering Project Manager Job Description
An Engineering Project Manager is an Engineering professional with a strong Engineering management background coupled with several years of experience.
Only Engineers with strong organizational and people skills are best suited for this career path.
As a good Engineering Project Manager, you must love the challenge of successfully initiating and completing complex Engineering projects.
But what exactly does an Engineering Project Manager do on a day-to-day basis?
Here are the primary duties and responsibilities of an Engineering Project Manager:
Initiate proper communication channels between Stakeholders
Engineering projects have many moving parts, and having a central command is vital to correctly organize the different departments in a project – this is one of the primary roles of an Engineering PM.
Brainstorm, research and develop Engineering plans
Project Managers help in the formulation of project plans that ensure the smooth running of all systems.
These plans, if well executed will guarantee the success of the Engineering projects.
Coordinate and support the budget formulation process
Without a proper budget, the project will stall or fail to achieve its objectives.
A hands-on Project Manager who understands the project scope will help in formulating a reasonable operating budget.
Oversee recruitment and deployment of staff
Working closely with the HR teams, a Project Manager will recruit, train and deploy experienced staff to ensure project success at all times.
Define, monitor, and track project deliverables and methodologies
The Engineering Program Manager uses Engineering project management software and Gantt charts to ensure that the Engineering project stays on track and achieves relevant milestones.
Offer mediation services and resolve any technical and non-technical issues
A Project Manager's primary duty is to create a thriving ecosystem where all teams and personnel work in a productive and relaxed atmosphere free of conflict or distractions.
Here's a quick summary of what an Engineering Project Manager is tasked with:
To monitor and track project performance, project schedules and set project timelines.
Liaise with statutory bodies and other relevant organizations, ensuring that all approvals, certificates, and permission are secured and up to date.
Offer practical and real-time risk management strategies that ensure that the engineering project doesn't stop.
Conduct constant quality assurance checks, ensuring that the project conforms to the project specifics and deliverables.
Importance of Project Management in Engineering
Why do Engineers do project management?
An effective project management system is vital to the success of any Engineering project.
And here is why.
A project management system helps the Engineer to:
Develop effective time and money management strategies
The main goal of an Engineering management system is to optimally use available resources, reduce wastage, and achieve project objectives quickly and efficiently.
Project management focuses on cost estimates, project timelines, and project lifecycle to generate actionable and productive project plans.
By employing appropriate project management skills, a project management professional can map out a successful project journey.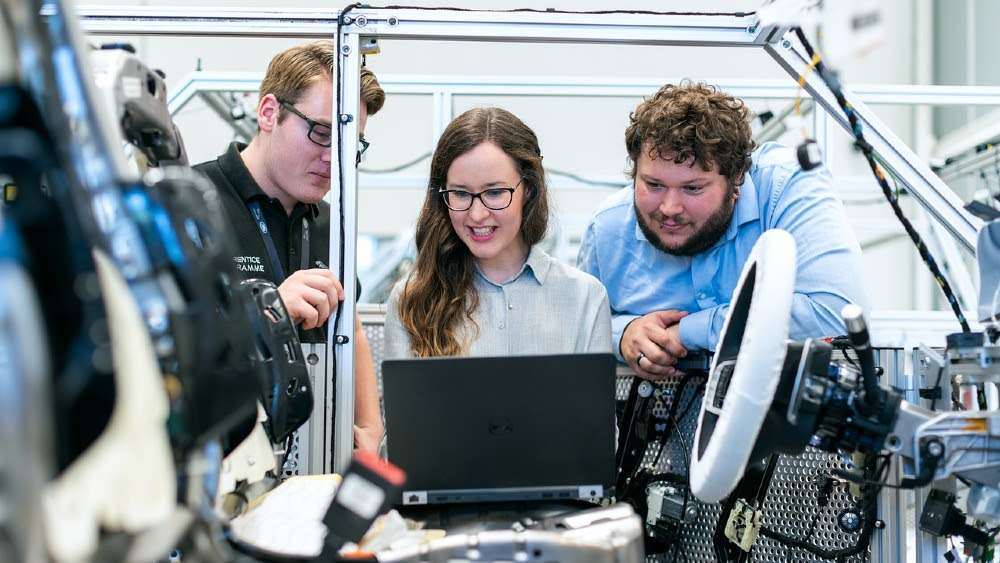 A solid project plan will reduce overspending, alert the project team of impending deadlines, and optimally allocate resources.
Improve and enhance project communication
Complex engineering projects require effective communication channels since any communication error may be very costly.
Proper communication during team projects improves productivity, increases transparency, and promotes a conducive work environment.
Engineering projects are full of risks, from poor designs to ineffective project execution that leads to project collapse.
From numerous case studies, it's evident that any slight error may adversely affect an Engineering project.
Engineering is a precision science with zero tolerance to errors; that's why effective risk management is crucial.
Running a comprehensive project management audit on technical projects will help identify and quantify risks.
The Project Manager can then prepare robust mitigation and contingency plans to counter these risks.
Most project Engineering Managers face the age-old dilemma of completing projects quickly with the least expenditure.
This counterintuitive approach usually leads to rushed poor quality jobs.
A dedicated PMP (Project Management Professional) can avoid producing low-quality jobs by proactively seeking the support of stakeholders and other team members.
Maintaining high project quality is essential in delivering safe products and adequately meeting the user's needs.
By deploying stringent project quality control measures, a PMP can maintain a project's quality throughout its lifecycle.
One way of achieving high project standards is by ensuring that project fundamentals and project management information are well presented and followed by all team members.
Additionally, a Project Manager can reduce quality control issues by using advanced information technology systems and Engineering templates.
Enhance project integration
Project management for Engineers revolves around creating a sustainable portfolio of interrelated projects that mesh into each other.
Engineering projects are usually multi-dimensional, with one project leading to the next one.
For example, a Civil Engineering project may involve building a house and a driveway to that house.
In this case, a construction management system will ensure that construction of the driveway only starts after the building's construction project is finished to ensure that supply routes to the house are clear.
Iterate processes and build on the success
Using Engineering management software, organizations can keep records and replicate past successful projects in future undertakings.
Since Engineering projects are more or less the same, by using successful project templates, an Engineering Program Manager cuts the time needed to prepare new project briefs and avoid previous mistakes.
Engineering project management systems are an asset to any forward-thinking organization and help them navigate the loopholes of successfully running complex and easy Engineering projects.
But how can one become an Engineering Project Manager in 2023?
How to Become an Engineering Project Manager
As with any other field, an Engineering Project Manager must understand the basics of Engineering.
An undergraduate degree in Engineering is a good starting point for anyone planning to join the Engineering project planning sector.
To be more effective in PM Engineering, potential candidates need a master's degree in their field of specialization.
Additionally, a PMP Engineering certification from a project management institute is essential.
This certification will instill critical knowledge to the prospective Engineering Project Manager and help them cope with the pressures of running Engineering management projects.
A good Engineering Program Manager must also be comfortable using Engineering management software in their day-to-day activities.
What Makes a Good Engineering Project Manager
Engineering project management is a high-pressure, high stake job with little room for error.
An ideal Project Management Engineer must possess the following qualities:
Good problem-solving skills
Engineering projects are usually complex, combining elaborate process Engineering methodologies and automation processes that must mesh together and work perfectly.
So a good Engineering PM must know how to constantly solve problems that may arise during these complex processes.
Effective communication skills
To manage a large team of stakeholders, technical and support staff, the Engineering Project Manager must be a clear and effective communicator.
The ability to create, amend and define Gantt charts is vital to the success of any engineering project.
These engineering charts provide a blueprint for successfully executing complex projects.
Excellent organizational skills
An Engineer Program Manager must properly coordinate and organize the different sectors of an ongoing project.
Superior leadership skills
An Engineering Project Manager must have the ability to assign duties, amicably solve conflicts, motivate and inspire the different teams involved in a project.
Industry experience
Having direct practical experience in previous Engineering projects helps an Engineering PM quickly identify potential problems and solutions.
Is Project Management Good for Engineers?
Project management is a critical skill that all Engineers should have if they wish to be productive.
By focusing on project management, Project Engineers can deliver projects cost-effectively, safely, and faster.
Additionally, employing robust project management tools like Engineering management software makes Engineers more productive.
Since Engineering defines successful projects as those that adhere to timelines and project specifications, project management is necessary for all Engineers.
Let's look at a few instances of how project management applies in Engineering projects.
What is project management in Software Engineering
Software Engineering projects deal with the designing, building, installation, and repair of computer software infrastructure.
Project management in software Engineering ensures that these projects adhere to timelines and project deliverables.
In this kind of project, information flow is critical.
Information flow from the site Engineer to Project Managers and other team members helps formulate a practical management framework.
Software Engineering projects are usually managed by Software Project Engineers who boast years of experience in IT projects.
What is Civil Engineering project management?
Civil Engineering PMs deal with large-scale Civil Engineering projects like building dams, bridges, and roads.
A Civil Engineer with relevant experience and good management skills is usually preferred for this role due to the complex nature of such projects.
The PM is critical in preparing work breakdown structures, designing workflows, budgets, Gantt charts, and other work templates.
What is project management for Mechanical Engineers
A Mechanical Engineer Project Manager deals with both the technical and non-technical aspects of a mechanical project.
A Mechanical Engineering Project Manager will typically:
Deal with budget and scope formulation
Oversee staff deployment
Monitor and track project milestones as per project specifications
Liaise between the various departments involved in the project
Develop and coordinate quality assurance programs
A Mechanical Engineer PM is a vital component of any successful mechanical project.
A Mechanical Engineering professional with a solid project background example in construction is ideal for the position.
How does Project Management relate to Engineering?
While there is no direct correlation, the two disciplines of project management and Engineering share a lot in common.
Here are some similarities between project management and Engineering.
Both disciplines strive to create a functioning and valuable product or service.
A Project Manager and Engineer devise ways to automate, streamline and quantify project deliverables.
They both use continuous quality monitoring tools like six sigma and management software.
Project management and Engineering both use data analytics to generate valuable information critical to their operations.
Both an Engineer and a Project Manager extensively use I.T in their operations to ensure maximum productivity and accountability.
Project Engineer vs Project Manager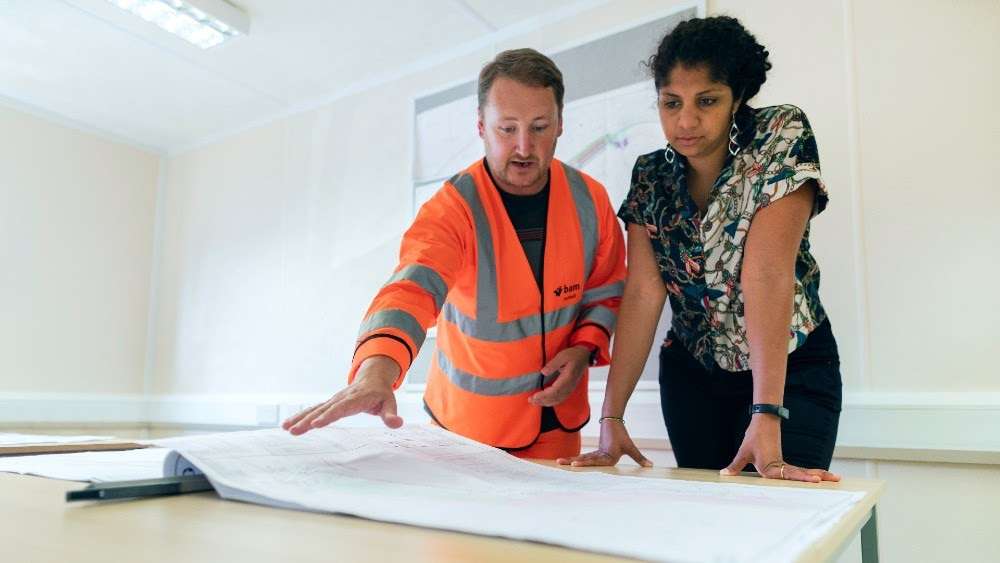 A Project Engineer and Project Manager are essential players in any Engineering project.
The two professionals share some similarities and differences.
Here are the main differences between a Project Engineer and a Project Manager.
A Project Engineer oversees the technical aspects, while a Project Manager oversees both technical and non-technical aspects.
A Project Engineer is more hands-on in an engineering site, while a Project Manager is more of an office person.
Project Managers may be responsible for more than one project, while Project Engineers usually deal with a single project.
Project Engineers and Project Managers do share some similarities, including:
A Project Engineer and manager both strive to maintain project quality and meet timelines.
Ideally, both Project Managers and project Engineers should be Engineering graduates with years of experience.
Project Engineers and managers work closely with their project teams at all times to guarantee project success.
Project Manager and Engineers prepare scope of work, contingency plans, and budget estimates
Engineering project management is the engine that successfully runs and delivers Engineering projects within specified timeframes and project budgets.
Any Engineer who wishes to advance their career should look into project management as it offers handsome rewards.
If you wish to learn more about Engineering project management, kindly comment below or browse through our other project management articles.
But before you go, we believe you'll find the following frequently asked questions and the answers our experts provided very helpful.
Good luck!