Hello and welcome everyone!
Today we are going to look at PRINCE2 certification.
We guarantee that at the end of this article, you'll be an expert regarding the PRINCE2 methodology – including its processes, exam requisites, re-registration, syllabus, and principles.
Also, you'll gain valuable knowledge on how this methodology compares with those of the project management institute.
So, here's what we'll cover in this article:
Without further delay, let's get started!
What is PRINCE2 Certification?
PRINCE2 (PRojects IN Controlled Environments 2), first introduced in 1996, is the most widely used accredited project management approach globally.
It is widely utilized in the governmental, private, and non-profit sectors and many different countries.
Over a million project managers are currently using PRINCE2 in projects in both the public and private sectors in USA and Australia.
It presents step-by-step instructions on how to manage projects effectively.
The official PRINCE2 manual follows the guidelines (Managing Successful Projects Using PRINCE2 2017 Edition).
PRINCE2 Agile is the latest version of the PRINCE2 framework.
PRINCE2 has evolved to Agile, as have so many other aspects of project management, and it now offers its Agile credentials.
As a result of the adaptability of this methodology, the United Kingdom government quickly began applying it regularly to a variety of project types outside of the IT environment.
After that, the private sector took over, first in the United Kingdom government and subsequently worldwide.
In 1996, PRINCE2 was released as an update to the original PRINCE.
It was a generic project management system that has evolved into the de facto norm for project management in the United Kingdom's public sector organizations.
It is also commonly utilized in the United Nations system of governance (UN).
However, since the initial release of the PRINCE2 method in 1996, the methodology has undergone two significant changes.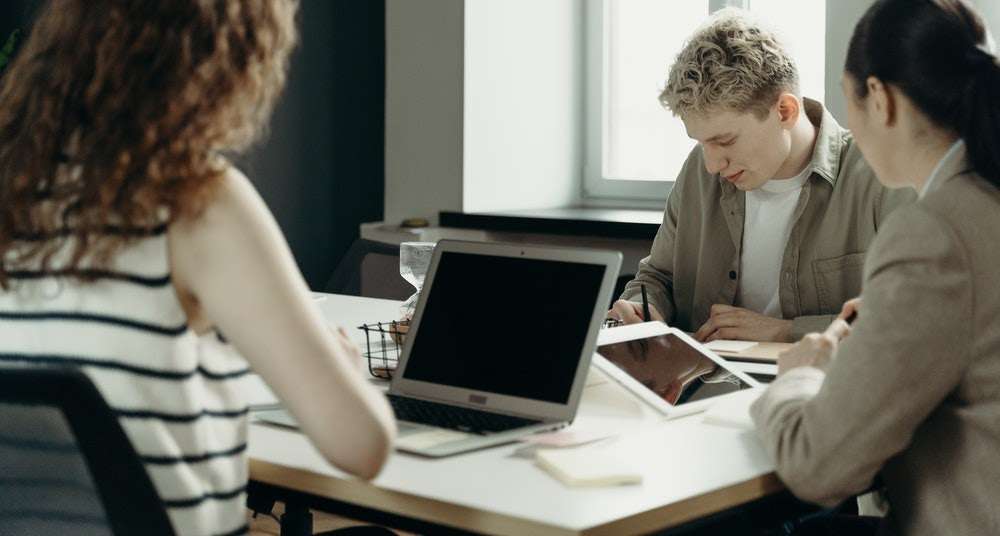 There are now two levels of PRINCE2 certification available:
Besides the PRINCE2 foundation and practitioner certifications, there is also the PRINCE2 Agile.
Difference between PRINCE2 and Agile
There is a great deal of ambiguity between PRINCE2 and Agile methodologies like PMI-ACP.
There has also been some disagreement regarding which method should be utilized on projects (PRINCE2 vs. Agile).
In truth, both can and are being utilized more and more on projects — often in conjunction with one another.
PRINCE2 Agile was launched by AXELOS, the company that owns the PRINCE2 management framework, in 2015.
It is an attempt to blend the best of both worlds – the structure and governance of PRINCE2 and the flexibility of Agile methodologies.
PRINCE2 is a project management technique that is centered on the customer.
It provides ideas, topics, and processes that enable the project's key managers to justify the project to the rest of the organization.
It assists them in understanding "why should we do it (the project)?" and "are the benefits of performing the project worth the expenses and dangers of doing it?".
It also focuses on managing a project efficiently to ensure that it continues to be a valuable investment in a constantly changing corporate environment.
However, PRINCE2, PRINCE2 Agile, and ITIL are all administered by AXELOS.
PRINCE2 is founded on seven principles that serve as a guide for all areas of the methodology.
Because it is a project management technique, it specifies the roles and responsibilities of all project management team members, including those who are not project managers.
This covers higher layers of management, such as the project board and the project manager and team manager positions, among others.
Themes
Moreover, it covers many critical project management themes, including the business case, organization; change; risk; planning, quality assurance, and progress.
The success of a PRINCE2 project is determined by the extent to which it enables the customer organization to realize the advantages of the project's outcomes.
Processes
PRINCE2 also contains a comprehensive project management lifecycle, which defines which roles are responsible for making critical decisions at critical points in a project's development.
PRINCE2 understands that there are many different types of products (outputs) created by teams of individuals with various specialty skills on projects.
PRINCE2 does not attempt to dictate how these teams should work because they have diverse working styles.
As an alternative, PRINCE2 specifies how information is exchanged between the project and these teams in terms of reporting, accountability, and the work that must be completed, among other things.
After experiencing a series of delays, overruns, and poor quality software delivery in the 1990s, software engineers in the software industry devised Agile techniques to address the issues, they were experiencing.
Today Agile methodologies are being used in various industries outside the software industry.
Project Managers who want to customize PRINCE2 for an agile context or environment should look at the PRINCE2 Agile course.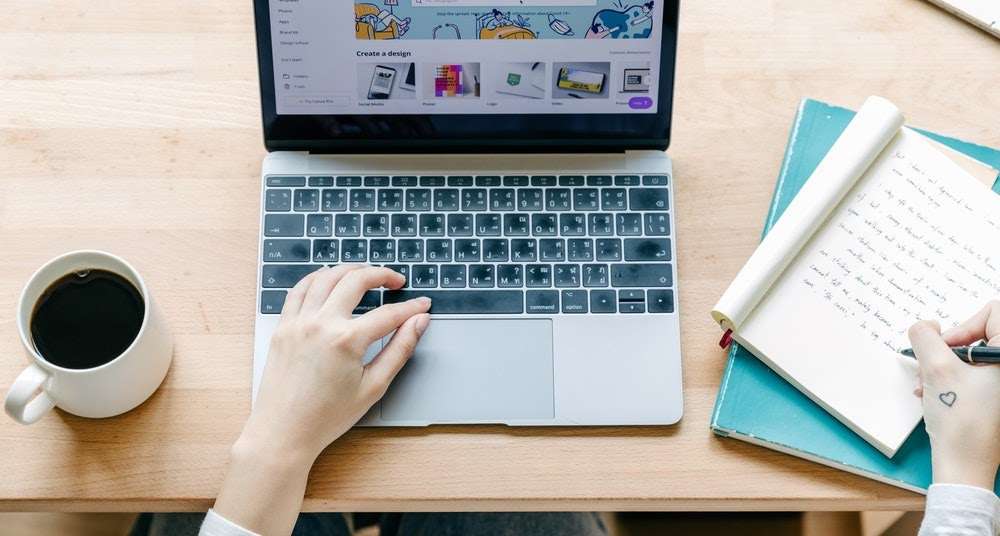 Combining the strong governance principles of PRINCE2 with the flexibility and responsiveness of agile approaches like Scrum and Kanban allows practitioners to achieve greater efficiency and effectiveness.
Individuals and organizations can apply for the certification program to deliver and support projects, products, and programs.
PRINCE2 Agile asserts that it is the most comprehensive agile project management system available anywhere in the world.
It was created in response to user community requests for tools that would assist project management professionals in adapting management controls to a more agile environment.
There are two levels of certification for PRINCE2 Agile.
PRINCE2 Agile certifications are available at two levels:
PRINCE2 Foundation exam

PRINCE2 practitioner certification exam
PRINCE2 Agile Foundation is an acronym that stands for Project Management in an Agile Environment.
People new to PRINCE2 and working in or around an agile project environment should start with the certification's foundation level.
The training includes an overview of PRINCE2, an introduction to agile, and instruction on how to combine the two methodologies.
There are no prerequisites for this course.
PRINCE2 Agile Practitioner is a job title.
The PRINCE2 Agile Practitioner certification is intended for individuals already certified at the PRINCE2 or PRINCE2 Agile Foundation levels.
Practical application of the PRINCE2 Agile method with real-world scenarios is explored in the PRINCE2 Agile Practitioner certification course.
Candidates for the PRINCE2 Agile Practitioner certification must hold one of the project management certifications listed below:
PRINCE2 Foundation Certification
IPMA®, IPMB®, IPMC® or IPMD®
Project Management Professional (PMP)
Certified Associate in Project Management (CAPM)
PRINCE2 Agile Foundation is an acronym that stands for the Project Management methodology in an Agile Environment.
It is not the focus of agile methodologies to consider the more significant considerations of whether a project is worthwhile or whether the benefits can be reaped when it is completed.
They do, however, emphasize providing value to customers by delivering items progressively and in the most effective manner feasible.
As a result of their cooperation in a continuous cycle of identifying and prioritizing requirements, producing, testing, and providing feedback, these products are more likely to meet the needs of their users/customers.
Product Delivery
Whether working on a project or not, agile techniques rely on delivery teams to complete their tasks.
Instead, they concentrate on queries for the team, such as 'what is required to be presented next week?' and 'is the practical software what the customer requires?'
Collaboration
One of the Agile concepts is that employees on teams must collaborate with the client to succeed.
A continuous and recurring cycle of iterations is used to accomplish this.
It begins with the definition and prioritization of requirements, development, testing, and feedback.
The customer and the development team will be in the exact location in many cases.
Self-organization
Agile concepts include the self-organization of teams and the self-organization of individuals.
Agile teams choose the tools and procedures they will employ (e.g., work backlogs, burn-down charts, Kanban boards) rather than having these tools and techniques dictated to them by a project manager.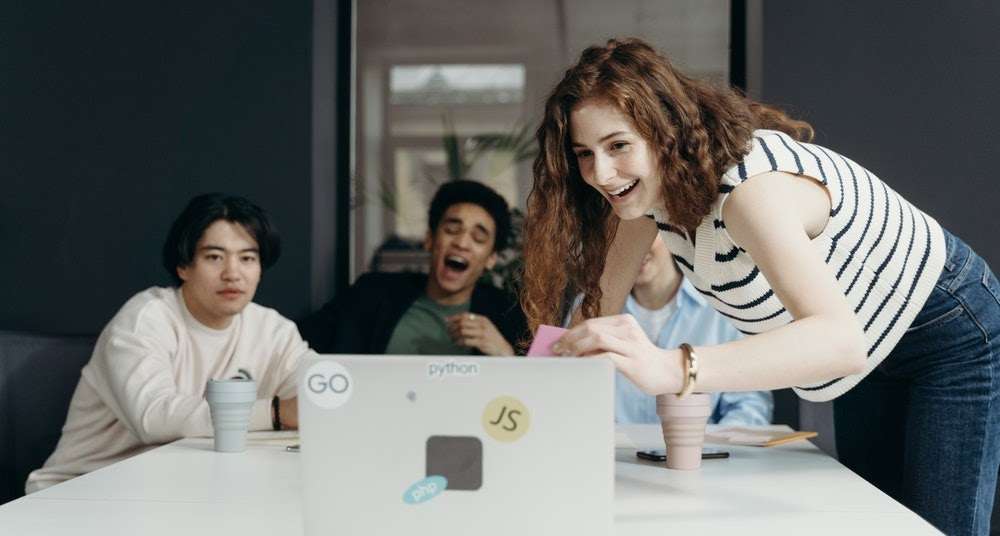 A Comparison Between PRINCE2 and Agile
One significant distinction between PRINCE2 and Agile approaches is that PRINCE2 is typically defined as a predictive (plan-based) approach.
On the other hand, Agile emphasizes short-term, incremental gains that are not dependent on an overarching plan (the adaptive approach).
While PRINCE2 enables the customer to focus on the project's initial business goals, Agile methodologies are highly adaptable to changes in the project environment and customer requirements.
Agile methodologies are based on the assumption that the development process will be (predictably) unexpected.
They promote complete openness, tight collaboration, and the regular delivery of usable sub-products that will eventually contribute to the final product supplied to the customer.
The concept of 'levels of plan' is used in the PRINCE2 project management method.
The implications of this are that various plans are necessary at different levels of the project management team.
In PRINCE2, there are three layers of planning:
The primary decision-makers must have a long-term project plan at the highest level possible (the project board).
Medium-term – this is a stage plan that the project manager must follow at each stage of the project's lifecycle.
This is a short-term team plan that must be completed by each team manager (leader) to cover the work completed by their team.
This is a comprehensive plan.
Using agile methodologies, such as Scrum, you may take this concept even further by proposing a detailed strategy for each "sprint."
'Time-boxing' is a core Agile idea, and the Scrum sprint is based on this concept – a fixed amount of time that is typically between 1-4 weeks in length.
Providing usable goods and services
A Scrum team accouches working software to the customer after each Scrum sprint.
Delivering functional software at the end of each sprint ensures that the program is never late for its scheduled delivery.
The customer receives ever-increasing amounts of working software until, after the last sprint, they obtain a fully built and tested system that meets all of their requirements.
Timetables and team planning
Since a team plan might contain one or more time-boxes, the Agile notion of time-boxes or iterations is a natural fit with the PRINCE2 concept of a team plan, according to the Agile framework.
The number of time-boxes in a team plan is left to the discretion of the self-organizing Agile team members.
However, PRINCE2 does not specify how many time-boxes should be included in a team plan.
Adapting to environmental change
Unlike you may know, change has a monetary cost.
One common critique of more predictive project management approaches is that managing change is difficult and expensive.
Changes are handled by formal change control processes, with decisions made by a change authority based on the information gathered.
Changes can be implemented fast under Agile methodologies.
This is because the client expresses customer requirements (for example, software features) in the form of tasks, which are then prioritized in a backlog.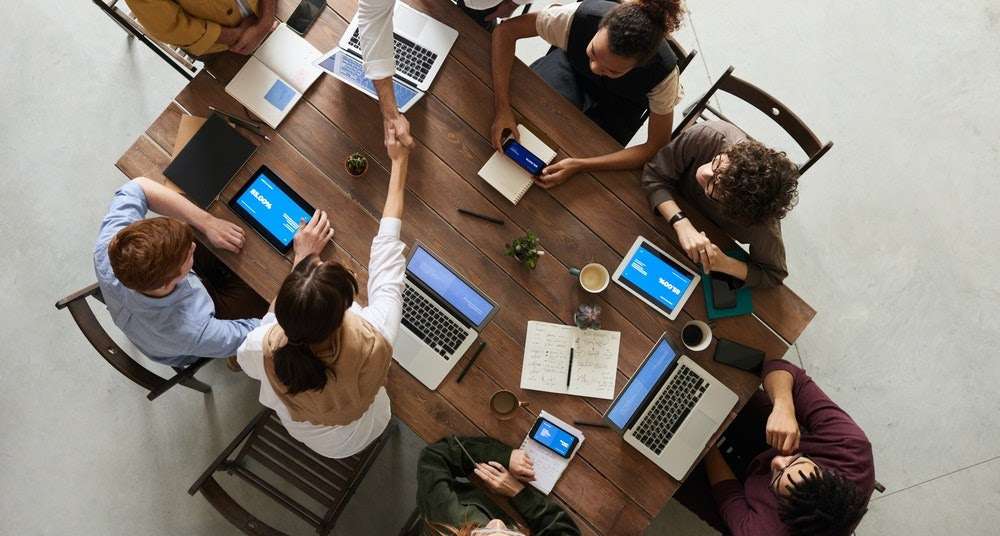 Since planning is never done more than a few weeks before the next iteration (typically 1-4 weeks), jobs can be swiftly re-assigned to a different priority, new tasks can be added, and extra activities can be eliminated as the project progresses.
PRINCE2 doesn't follow the Waterfall model.
The PRINCE2 methodology does not prescribe a strategy based on a waterfall model.
In reality, the most recent PRINCE2 manual (2017) considers that needs will originate and evolve during a project regularly.
Using its change control technique, PRINCE2 controls changes to the project scope as they occur.
Lower-level modifications, such as feature requests, can be managed more readily at the team level, thanks to the prioritization strategies typical in Agile approaches to problem-solving.
Combining PRINCE2 and Agile Methodologies
Compared to PRINCE2, which focuses on determining what products are required to fulfill business needs, Agile is concerned with efficiently finishing those products, incrementally providing more working software (products) as work continues.
Therefore, implementing Agile ways on PRINCE2 projects can benefit from both worlds – the structure and direction of PRINCE2 projects, combined with the flexibility and responsiveness of Agile approaches.
PRINCE2 is not concerned with how teams are organized or what procedures they employ.
It does, however, establish a straightforward interface between the customer organization, which is responsible for funding the project, and the supplier organization, which supplies the teams that perform the specialized work.
Business focus and on-time
As a result, teams working on a PRINCE2 project can adopt any development approach they wish – including any Agile approaches – without fear of being penalized.
Providing they adhere to the interface outlined by PRINCE2, teams can benefit from the advantages of Agile (such as on-time delivery).
At the same time, the client retains the advantages of PRINCE2's emphasis on business justification and its focus on risk management.
Exams and Certification for PRINCE2 Agile
AXELOS introduced the PRINCE2 Agile methodology and certification in 2015.
Integrating PRINCE2 with Scrum, a program management development tool from Agile, is described in detail in the PRINCE2 Agile guideline.
It is possible to become certified in PRINCE2 Agile at the Practitioner and Foundation stages.
Foundation Certification in PRINCE2 Agile
Students who desire to learn how to effectively use the PRINCE2 methodology around or within an agile surrounding should go for the Foundation level certification in PRINCE2 Agile.
It is recommended for newbies in the PRINCE2 project management field and those who work around or within a project in an agile environment to start with PRINCE2 Agile Foundation.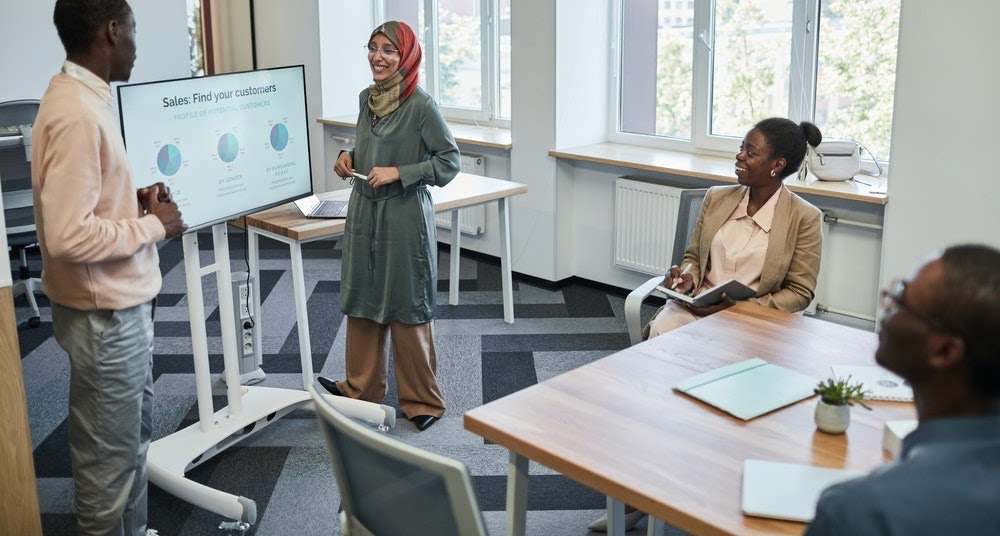 Exam in PRINCE2 Agile Foundation
Suppose you have plans of sitting for and obtaining a certification in the Foundation level of the PRINCE2 Agile.
In that case, you are mandated to have a fifty-six percent passing grade in the multiple-choice questions given in the Foundation level examination.
The exam lasts for only sixty minutes.
The PRINCE2 Agile Foundation result is released almost instantly.
For a distinguished certification at the Practitioner level, it is mandatory to hold a certificate in either the Agile Foundation or the PRINCE2 Foundation.
Agile Practitioner Certification in PRINCE2
Students desiring to learn how to apply PRINCE2 methodology practically in a real and agile environment are advised to go for the Practitioner exam and certification.
It is mandatory to have either an Agile Foundation certificate or PRINCE2 Foundation as a prerequisite to obtaining a PRINCE2 Agile Practitioner level of PRINCE2 Agile.
To sit for and obtain a certificate in the Practitioner stage of PRINCE2 Agile, you are mandated to have a sixty percent passing grade in the 9000 seconds of the Practitioner exam.
During the exam, you are free to use the handbook designed exclusively for PRINCE2 Agile.
After passing the PRINCE2 Agile Foundation test, you will instantly receive your results.
Advantages of Procuring a PRINCE2 certification
By earning a Practitioner certificate or PRINCE2 Foundation, you can take advantage of the following significant advantages:
PRINCE2 certification can help you improve your employment prospects in various fields.
Increase in profits – acquiring a PRINCE2 certification can effectively increase your salary.
According to Indeed, in 2020, employment needing PRINCE2 certificates in the United Kingdom ranged between thirty thousand to seventy-five thousand pounds.
Knowledge gained from attending a training course in PRINCE2 certification will incredibly sky-rocket your confidence level and excite your ability to utilize PRINCE2 in workplaces.
There are various advantages to having your employees actively participate in a training course for the PRINCE2 certification held within the organization.
Particularly the training that has a focal point on using PRINCE2 methodology to your business.
Excellent practices – your team will study great techniques and the tried-and-true PRINCE2 methodology to project management.
PRINCE2 is a generic methodology applied in any business or industry and for any project.
Communication – by learning a general PRINCE2 terminology, your employees will communicate more effectively on projects.
Holding people accountable for their actions on a project is made possible by comprehending what PRINCE2 anticipates from project responsibilities and roles and communicating this to your team.
Results – your employees can assist stakeholders in concentrating on the results and how they would benefit the organization.
Adaptable – your team will learn to customize PRINCE2 to meet the specific demands of every project.
Senior managers can save time while using the PRINCE2 methodology actively.
This is because it offers regular progress reports.
So, instead of holding regular meetings, applying the methodology allows them to work more efficiently.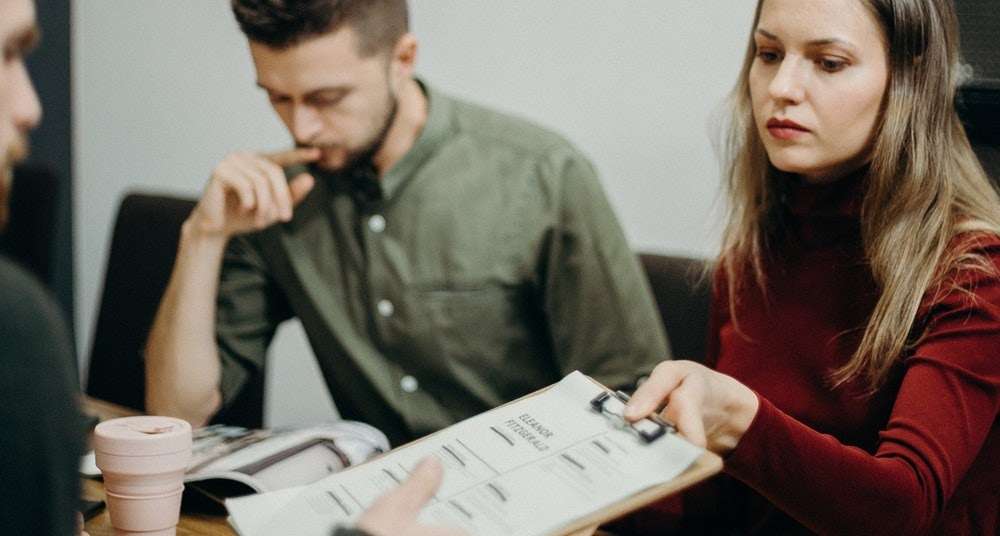 Business-oriented – PRINCE2 pushes your employees to concentrate on achieving benefits rather than on the project as a channel to achievement in itself.
Participants are encouraged to participate in decision-making – PRINCE2 supports stakeholder participation in making accurate decisions to ensure their demands are addressed.
Continuous advancement – your team members know much more about consistently enhancing their ethics and practices on various projects using the PRINCE2 management tool.
They can grow their know-how by applying what they have learned in previous projects.
Flexibility – your employees, learn to communicate in an accepted PRINCE2 vocabulary, which encourages consistency and the reuse of assets.
A satisfied workforce – by earning their title or PRINCE2 certification, employees may expect to be better compensated and more confident at their jobs, allowing them to give more successfully to the company's achievements.
These advantages are compelling arguments in favor of obtaining PRINCE2 certification for an effective workplace.
What is The Structure of PRINCE2?
The primary characteristics of the PRINCE2 approach are intended to promote good governance and control by incorporating the following elements:
The development of compelling business justifications
Creating a clear organizational structure for the project management team is essential.
A method to planning that is focused on deliverables or products.
Organizing the project into stages that are manageable and controllable
Customizing the project process to meet the needs of the environment
Because of this, the PRINCE2 methodology is composed of four components:
Principles
Themes
Processes
Project Environment
Why PRINCE2 is based on principles
PRINCE2 2017 is based on seven guiding principles.
They work together to provide a robust framework for effective practice.
These are all required components of a PRINCE2 project, and they include:
Business Justification that is ongoing – not simply developing a business case at the outset, but keeping it under regular evaluation as well.
Learning from one's mistakes – constantly drawing lessons gained from your mistakes as you go.
Roles and responsibilities that are clearly defined, as well as a clear organizational structure for your team
The Manage by Stages concept defines a framework within which the seven processes function.
Management by Exception – defining project tolerances and delegating authority to take action when the project exceeds those tolerances.
Concentration on Products – precise definitions and a strong emphasis on meeting quality criteria are essential.
Customize to the Project Environment – elements to consider are the project's size, complexity, importance, capacity, and risk.
The Themes: How does PRINCE2 work?
The seven PRINCE2 Themes cover the various aspects of project management that you should be aware of.
It comprises the disciplines or knowledge areas that makeup Project Management. You first set them up at the beginning of your project and then manage them throughout the project. Here are the seven themes:
A business case is a document that reveals the justification for a project. Why?
A structured organization with clearly defined roles and responsibilities is essential. Who?
Quality – the standards that end-users require, as well as the methods for meeting those goals. What?
Plans – what, how much, and when are they to be implemented?
Risk management is the process of coping with the unpredictability of risks and opportunities. What if something happened?
Control of Change — identifying, assessing, and responding to changes: What are the ramifications?
Progress – the current state of affairs and the likelihood of continued viability. What are we doing here, where are we heading, and should we keep going?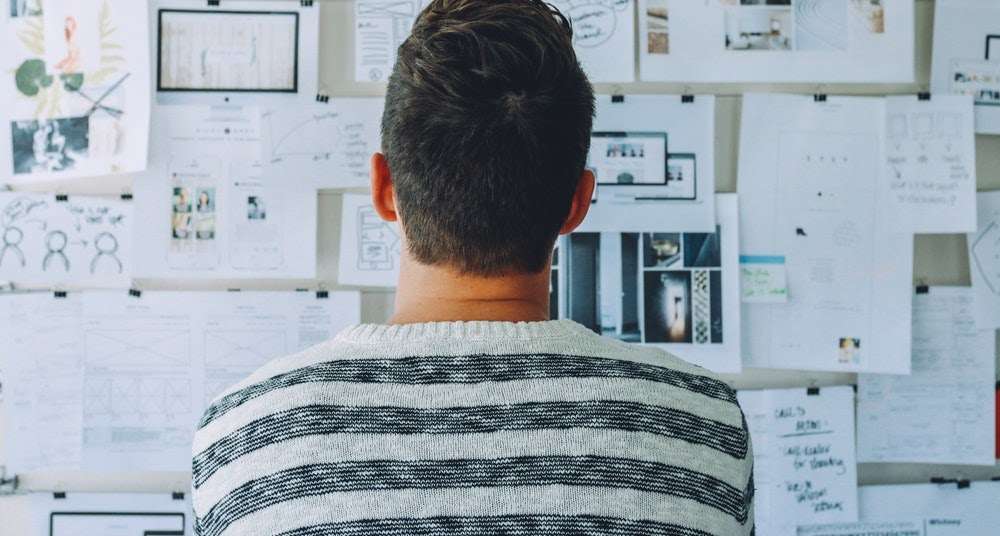 PRINCE2 Processes: The how and why of PRINCE2
The PRINCE2 2017 methodology consists of seven procedures that you can use to manage your project.
And, as project manager, you will be in charge of overseeing them all.
Here are the processes:
Starting Up a Project (SU): The process of putting up a project team and developing a project brief.
Directing a Project (DP): The process of overseeing a project by the Project Executive and the Project board.
Initiating a Project (IP): The process of developing a business case and creating a Project Initiation Document (PID).
Controlling a Stage (CS): The control of work pages inside a stage.
Managing Product Delivery (MP): The process of ensuring that work packages are delivered and that the deliverables/products are accepted.
Management of Stage Boundaries (SB): This includes the Gateway process, which is responsible for overseeing the transition from one stage to the next.
Closing a Project (CP): The process of formally terminating and evaluating a project, as well as conducting a benefits analysis.
In the end, the final principle is to "Tailor to the Project Environment."
Plan, control, and govern the project with the appropriate amount.
The following will be taken into consideration:
scale
complexity
importance
capabilities and currently available resources
sensitivity to political issues
Geography and culture are important considerations.
Please note that AXELOS limited published a 'Common Glossary' of terminology commonly used in the PRINCE2 and associated methodology communities.
It is available for download from their website.