Hi everyone. Welcome to another comprehensive review of PMP courses
This detailed post will discuss different PMP courses, their features, the cost of PMP certification, and why taking a PMP course is essential to you.
Project Management Professional (PMP) certification is the holy grail of project management sought after by all project managers worldwide.
And it's just not pure hype; PMP certification is among the most highly valued certifications for project managers in the 21st century.
And while getting PMP certified is very important, the PMP exam is not a walk in the park.
To ace this vital PMP exam, you need to be adequately prepared.
By the end of this write-up, you will be more educated about PMP courses in 2021
In this article, we will specifically delve into the following:
We have prepared this comprehensive review of the best PMP online courses to help you prepare for this important milestone in your project management career.
We will review how to prepare for the PMP certification using different PMP courses.
Without much further ado, let's get started.
What is a Project Management Professional(PMP) course?
A PMP prep course online is a professional training module offered by PMI authorized training partners worldwide.
PMP certification is one of the most sought-after certifications for project management professionals globally.
But unfortunately, the PMP exam is a challenging test even for the most astute professionals without the proper mentoring.
The Project Management Institute (PMI), which administers the PMP certification exam, focuses on testing the in-depth knowledge of project managers.
The PMP online exam consisting of over 200 questions requires a solid understanding of the principles and concepts of project management.
A sure-proof way of passing the PMP certification exam is to invest in a PMP training course, PMP online boot camp, and other PMP courses online.
These PMP training online courses use advanced PMP study plans, tutorials, webinars, and other tactics to help you master the PMP course materials.
PMP courses prepare you for the final PMP exam by closely following the Project Management Body of Knowledge (PMBOK guide) to generate a practical curriculum for you.
The project management courses focus on growing your people, process, and business environment skills using predictive, agile, and hybrid methodologies.
Why invest in PMP certification?
Project management is one of the fastest-growing industries, directly employing over 16.5 million project managers globally.
Research shows that a further 22 million project management professionals will need to fill in project roles by 2027
The rapid rise in project management is due to the world economy becoming more project-oriented.
Project management spans a wide field of industries, including IT, defense, construction, and government.
To be a good project manager, you require solid project management training and PMP certification.
Having a PMP certification allows you to collaborate better with your project teams, especially virtual teams, and achieve project deliverables faster and cost-efficiently.
PMP-certified project managers expect to earn at least 20% more than their uncertified peers.
A project management professional (PMP) course will equip you with the skills and expertise needed for successful project management.
A PMP certification is much more than just another professional certificate for you; it's the gold standard for PMPs who aspire to grow and advance their careers.
Here is a list of all the advantages you will enjoy as a PMP certified professional.
1. Enhance your career growth.
It's a fact that certification from professional bodies makes you more attractive to potential employers.
PMP certification opens the door to better and more exciting career opportunities.
2. Improve your earning potential
PMP-certified professionals earn at least 20% more than their uncertified peers.
The high levels of expertise and experience you gain from a PMP certification course will earn you more money in the long run.
3. Gain international recognition
PMP certificates are internationally recognized and respected marks of excellence for project management professionals worldwide.
A PMP certificate will allow you to work in foreign companies with projects that span different geographical regions.
4. Learn new skills
A PMP course will help improve your professional credentials and brighten your professional resume.
In addition, these courses will improve both your hard and soft skills in leadership, organization, conflict resolution, team, and resource management.
5. Enhances your professional network
Over 1 million fully certified PMPs globally, providing a solid professional network.
Being a PMP professional will allow you to join this elite club of professionals who regularly hold meetings and network amongst themselves.
6. Improve your project management experience
During the PMP course, you will learn lifelong skills and interact with top trainers using a curriculum created by experienced project managers.
This training will improve your project management experience massively.
7. Proves your dedication
Hacking the PMP exam is no easy task.
It takes a lot of effort and sacrifice to complete the PMP course and earn the PMP certification successfully.
Meeting the educational requirements of PMP training is just one half, the other critical area to consider is the training platform that will get you ready for the PMP exam.
What are the eligibility requirements for the PMP certification exam?
The PMP certification is the highest professional honor a project manager can receive.
These designation offered by the Project Management Institute (PMI) follows strict rules and requirements
Here are the requirements for sitting the PMP certification exam
Bachelor's degree or global equivalent
1. Three years (36 months) of project management experience
2. 4500 hours in project management (leading and directing projects)
3. At least 35 hours of project management training
4. Four-year degree program or its equivalent
High school diploma, associate degree, or its global equivalent
1. 60 months/5 years of project management experience
2. 7500 hours in project management( leading and directing projects)
3. A minimum of 35 hours of formal project management training
Before we delve into the best PMP online course, let's address an issue that troubles most people intending to take the PMP exam,
How much is PMP certification?
Is PMP certification free?
Since the PMP certification is a professional designation, it must cost some money.
The cost of the PMP exam depends on whether you're a member of PMI or not.
For PMI members, the PMP exam costs $ 495, while non-PMI members need to pay $555
Let's answer another common PMP cost question.
Is PMP certification training free?
Most PMP training courses charge a training fee.
But some training platforms offer free exam resources to help you pass the PMP exam.
Several PMP exam preparation courses provide you with a good foundation for attempting the PMP certification exam.
A good PMP course will ideally cover the project management fundamentals, including program management, project schedule, organizational change training, project planning, project management, procurement management, and risk management.
Here are a few of the best PMP certification courses.
1. BrainSensei PMP exam prep course
This brain sensei PMP review will highlight the features and benefits of this revolutionary project management education platform.
The Japanese-inspired PMP online course offers a self-paced learning experience with interactive and intuitive learning aids.
BrainSensei training focuses on the 7th PMBOK Guide from PMI to provide you with the most relevant and up-to-date course materials.
This PMP training uses predictive(waterfall) and adaptive(agile, hybrid) training modules to prepare you for the final exam.
Here are the features of BrainSenseis training.
E-learning training featuring nine different story based modules
Eight hundred sample questions in four unique practice exams papers.
Interactive training allows you to master the various terminologies and concepts used in project management.
PMP exam tips, tricks, and essential follow-up information contained in timed emails
A thriving Facebook community to help you with follow-up questions and clarifications.
Storyline challenges to test your skills.
Concise summaries for each section to improve your revision
The BrainSensei training will help you in the following key areas
Definition of standard project terms and concepts
Definitions of the different project management methodologies, including waterfall, agile and hybrid methodologies
Strengthening the gaps in your project management skillset to make you more confident when undertaking the PMP exam
Training on agile project practices using demos and other training material.
Train on how to overcome information silos and other project bottlenecks.
Provide you with the minimum required 35 contact hours needed for the PMP exam.
Is BrainSensei the best PMP course available for you?
Let's look at a few pros and cons of this PMP course.
Pros
The BrainSensei project management course follows a Japanese story theme where you get to build castles, solve puzzles and build your project from the ground up.
Brainsensei uses cutting-edge technology and interactive features to make the learning process user-friendly and exciting.
Provides self-assessment modules
Brainsensei provides exam templates with over 800 sample questions that you can use to assess and track your development.
Brainsensei exhaustively covers the exam content from the fundamentals to the tricky bit of your project management training.
This training covers all the knowledge areas tested in the PMP certification exam and contains eight complete training modules.
Typically the course will take between 1-2 months and fast-track your certification process.
The short course duration is perfect if you're in a hurry to get certified
Once you sign up for the BrainSensei PMP course, you can access the educational material for up to 180 days or six months.
So whether you're a slow or fast learner, you have enough time to study.
Cons
BrainSensei doesn't offer a money-back guarantee, unlike other project management online training platforms.
Due to its high interaction levels, BrainSensei may need you to constantly click areas within the training platform, which may be stressful if you're used to shortcuts.
BrainSensei exam prep course is one of the best PMP training courses available in the market today.
By providing training using the latest PMBOK guidelines, you will be better prepared to tackle the newest project management certification exam using Brain Sensei.
PMP prepcast is one of the best PMP exam prep courses available today.
This on-demand project management course by OSP International will provide you with interactive and exhaustive in-depth study material for the project management certification exam.
PM prepcast is a popular PMP training platform trusted by users since its inception in 2006 due to its high-quality features, which include:
Up to 50 hours of project management training audios and videos.
A 90-day money-back guarantee which secures your investment
An intuitive exam simulator allows you to access over 2100 sample questions for quick personal assessment.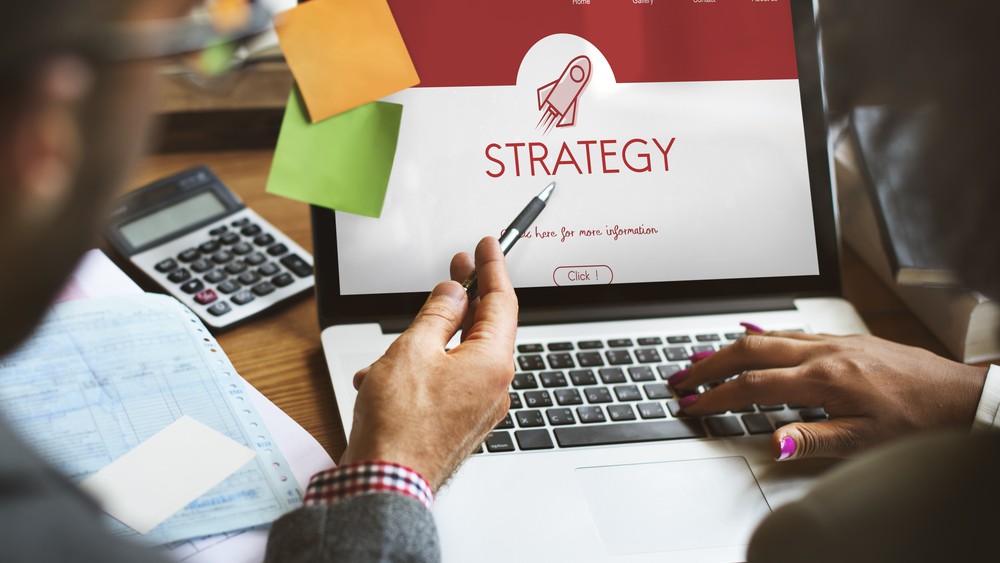 The exam simulator closely mimics the exam environment, which builds your confidence in the long run.
Lesson tracking technology that follows your progress and highlights any weak areas.
The lesson tracker helps gauge your exam readiness and is a good indicator of your exam success or failure rate.
25 in-depth agile and hybrid course lessons that adequately cover all areas of the exam content
You can download and access course materials either online or offline
Additional study aid includes a student workbook with detailed explanations of project management methodologies
The course incorporates quizzes and follow-up emails to keep your studies on track.
The PMP prepcast course is perfect for experienced project managers and those continuing education in project management.
Pros
Interactive exam simulator
PM prepcast PMP certification training features an interactive exam simulator that provides over 2100 practice questions similar to the PMI exam.
The exam simulator provides a four-hour practice session to help you gauge your skills and prepare adequately for the final exam.
The pmp prepcast training platform allows you to download study material for future reference making your PMP exam preparation much easier.
You can access the course training material on various gadgets, including PC, mobile, and tablet.
Self-pacing education model
Study at your own pace without any deadline. Self-pacing allows you to properly understand the course content and fit the PMP training into your schedule.
You can claim a refund within the first 90 days if you are displeased for any reason with the training.
Cons
This online training course offers no live interaction between you and trainers, reducing the course effectiveness.
The lack of a progress tracker makes it difficult to highlight your weak areas and consequently affects productivity.
Even though PM prepcast contains some cons in general, it's a robust PMP training platform that will adequately prepare you for the PMP exam.
Udemy offers a collection of high-quality, affordable project management certification training courses from different trainers and institutions.
The top courses in Udemy offer 35 PDUs, in-depth course matter analysis, and interactive training support for students.
Udemy offers both paid and free PMP certification courses
Here are a few features of most Udemy project management courses:
Interactive video and audio lessons
Sample test questions to test your project management skills and enhance your confidence during the final exam
Learn at your own pace from the various self-pacing PMP training courses
Please note that Udemy is a training/educational platform that allows creators to host their training lessons on the platforms.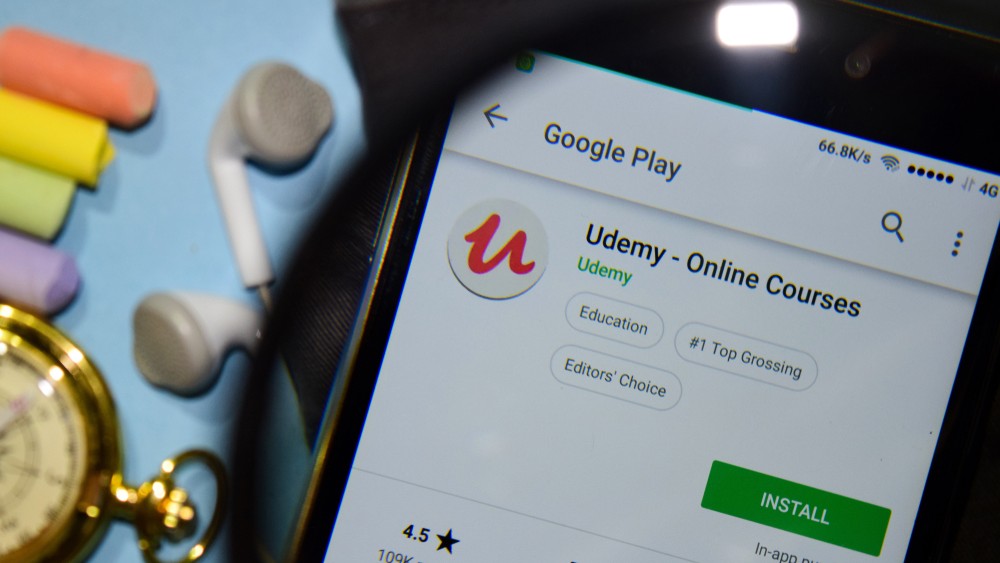 Therefore, when accessing Udemy courses, choose the course closely matching our minimum requirements listed above.
Pros.
Most Udemy training plans offer a money-back guarantee which is great if, for any chance, you end up not liking the training.
Interactive lessons.
Udemy PMP courses use quizzes, high-quality audio, and video tutorials, improving lesson engagement.
Fair prices and plenty of discounts
Udemy is the most effective educational platform globally and offers massive discounts to users.
Expect very fair PMP courses pricing.
All Udemy PMP courses guarantee lifetime access once you are enrolled in the training platform.
Cons
PMI does not accredit most Udemy PMP training since the Udemy platform mainly focuses on transferring information to students.
Udemy focuses on maintaining high audio and video quality but doesn't guarantee the quality of course content.
Most courses don't satisfy the 35 PDUs threshold, which is necessary to qualify for the PMP certification exam.
Course creators may remove their courses from Udemy without any prior warning or communication with you.,
Udemy offers great training resources for the PMP exam, but you should be careful since most courses are not accredited and recognized by the PMI.
Udemy PMP certification holders may need further training from accredited training institutions to be eligible for the PMP exam.
4. Linkedin PMP online courses
Linkedin is the best networking platform for professionals currently being used by millions of different professionals worldwide.
In recent years Linkedin has become a force to reckon with when it comes to offering high-quality PMP certification courses online.
Experts offering the Linkedin learning PMP courses boast years of real-life project management industry experience.
Linkedin learning is fully accredited and certified as a PMI authorized training partner, so all your training on the platform will count in securing your PMP exam slot.
You can access different PMP Linkedin courses, including project management foundations, project management simplified, and project management tips courses.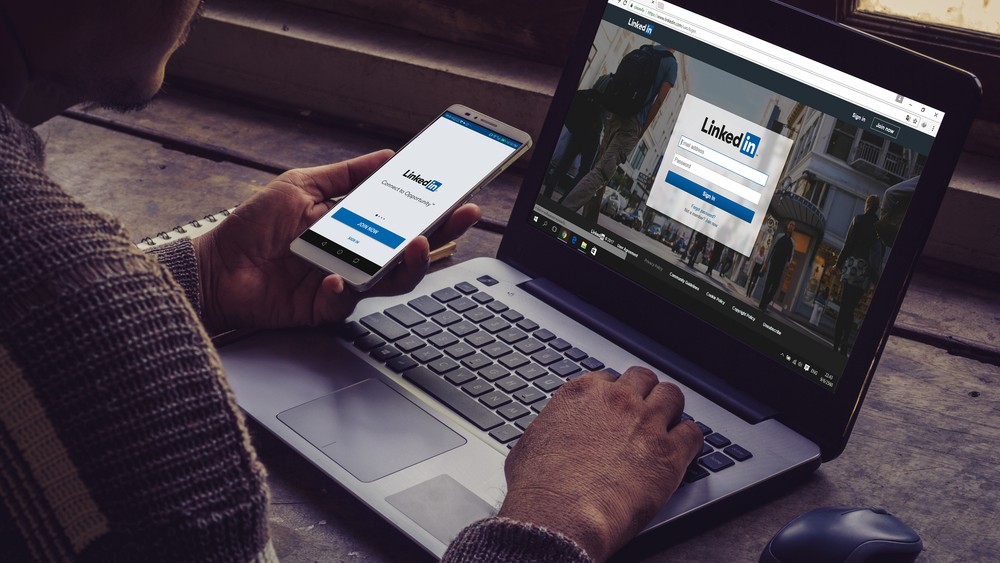 Here are the features of the Linkedin project management training online course
Offers the minimum PMP online training 35 contact hours necessary to undertake the PMP exam
Linkedin PMP training offers different tiers of courses based on skill level, course duration, and course format (video, audio)
After completing the Linkedin PMP course, you will receive a professional certification.
The platform offers a robust Q&A session to help you clear any doubts about the course material.
Linkedin learning offers files, courses, tutorials, and other course material that add value to your exam preparation.
Linkedin offers much more than just PMP certification classes and provides a solid professional network you can leverage.
Let's analyze Linkedin Learning PMP training pros.
Linkedin offers a certificate of completion.
Self-pace yourself and determine the amount of coursework you tackle at any given moment.
You can access the course in multiple languages
Linkedin offers a one-month free trial
Access the course materials both online and offline
Cons
It's difficult to identify the best PMP training among the thousands of PMP courses listed on the site.
Just like the navy/marine boot camps, PMP boot camps are intense and cover a lot of course material in a short period.
So what exactly are PMP boot camps?
PMP certification boot camps are intense offline/online PMP certification training sessions meant to make you PMP exam-ready in the shortest time possible.
Different education providers offer PMP online boot camps based on their training model and structure.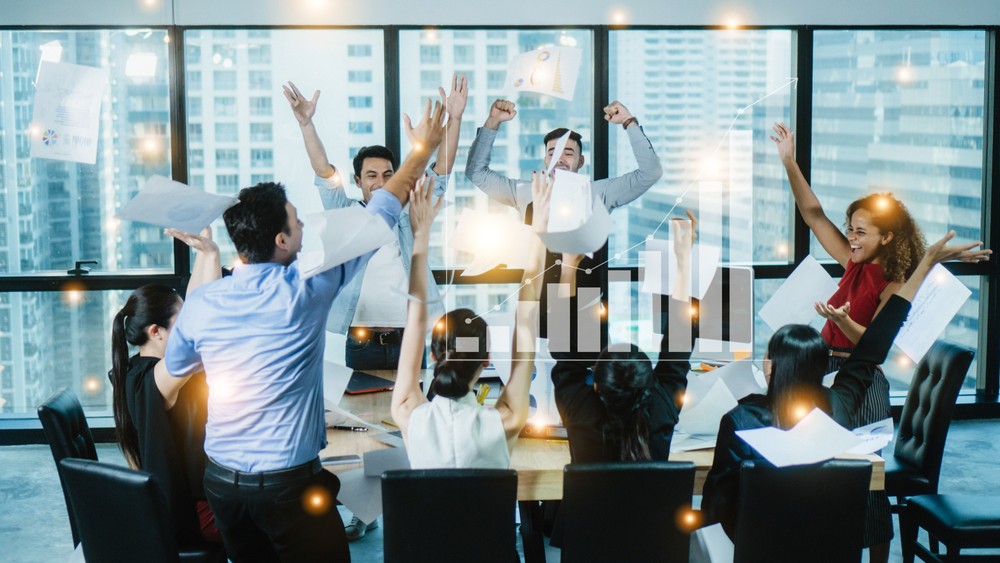 Some of the popular online PMP boot camps include Velocitech, Project Management Academy, and the school of continuing education.
The two main types of PMP classes offered in a boot camp are:
1. Live boot camps where you participate directly with your trainers and other classmates in a physical location.'
2. PMP boot camp online course conducted from anywhere in the world in the virtual space.
Here are the common features of different PMP boot camps courses available for you
Practice exam question simulators help the trainers assess how ready you are for the final exam.
Most boot camps will offer several full-length exams to grow your confidence and give you a feel of the structure and scope of the final PMP exam.
Offer you 35 PDUs necessary for you to take the PMP certification exam.
Cover the ten critical management knowledge areas, including project scope and time management.
Receive PMP exam tips and tricks that will help you ace the final exam
There are interactive training sessions with video, audio, and even live training from qualified instructors.
Real-world project scenarios allow you to gain practical insights into the operations of normal projects.
And while there are various types of online PMP courses, PMP boot camps are wildly popular.
Online PMP boot camps allow you to fast-track the certification process by getting up to speed with the curriculum in a short period.
Here are the main reasons you should invest in a PMP boot camp.
It's convenient and saves time.
Most PMP certification boot camps are online and take a relatively short time compared to the typical self-paced PMP learning modules.
Additionally, the intense study period allows you to maintain high concentration levels meaning that you'll be exam-ready faster.
PMP Boot camps are expensive, one-off events, and that's why they are usually of very high quality.
PMP boot camp features highly trained and experienced tutors who provide high-quality training.
Improves your concentration
Covering the whole PMP course in a few days requires high levels of concentration and discipline.
Working under a tight deadline is essential in helping you concentrate and immerse yourself in your studies.
Bootcamps are great for interacting.
Working with different team members towards a common goal improves interaction, networking, and camaraderie, which plays a vital role in boosting your self-confidence.
Acquire active PMP exam knowledge
The project management world is constantly evolving, similar to the exam criteria of the PMP exam.
By interacting with qualified trainers who have everyday experience in the project management world, you will get the latest skills and training necessary to pass your PMP exam.
As much as PMP certification boot camps are great, they have some significant disadvantages.
Let's analyze the cons of project management boot camps.
PMP boot camps are not cheap and may cost hundreds to thousands of dollars.
Boot camps are not affordable to most people compared to other kinds of PMP training.
Boot camps are meant to be completed in the shortest time possible and may prove inconvenient if your schedule isn't flexible.
It focuses on memorization.
The PMP syllabus is expansive and to understand it in a few days requires that you memorize most of the content.
You may pass the exam without understanding the different concepts, affecting your future productivity.
Getting a PMP boot camp slot isn't easy due to the high number of applicants.
The high demand means you have to take whatever slot you get, at whatever fee and time, even if it doesn't work with your budget and schedule.
A PMP online boot camp is your best choice if you're pressed for time and need to fast track your PMP certification journey
These are our top five PMP courses that will adequately prepare you to take and pass the PMP certification exam comfortably.
Why should you train with an authorized training partner?
Online project management training courses are a dime a dozen, but very few live up to expectations.
To be in safe hands, you should invest in training from PMI authorized training partners.
Here are the top reasons you should only use accredited project management training platforms.
Get expertly designed project management curriculum vetted and approved by the Project Management Institute (PMI)
Interact and get trained by highly trained and qualified project management trainers.
Use interactive learning models, including collaborative discussions and dialogues.
Ability to channel relevant feedback to key stakeholders in the examination process, including PMI and your training platform
Receive approved Professional Development Units (PDUs) from PMI that will help fast track your PMP certification process
Receive high-quality training, including the minimum 35 hours of PMP training necessary for certification.
Get trained by vetted and current PMP holders with a wealth of real-world project management experience.
Get a course outline that closely mirrors the latest 7th PMBOK guide edition and project management exam outlines.
When choosing a PMP training course, your number one enrollment criteria should focus on enrolling in PMI-approved training platforms and trainers.
Working with a PMI authorized training partner ensures that you get high-quality training in line with the PMI curriculum and PMBOK guide.
Let's switch gears and analyze one of the best beginner project management courses in the market today; the Certified Associate in Project Management(CAPM)
The CAPM is an entry-level project management training course offered by the Project Management Institute (PMI).
People interested in starting a project management career benefit from the CAPM certification course as it lays a strong project management foundation.
To qualify for the CAPM exam, you need to satisfy the following basic requirements:
High school diploma, associate degree, or its equivalent
At least 23 hours of project management training
OR 1500 hours of project management experience
Here is a step by step process on how to prepare for the CAPM exam
1. Familiarize yourself with CAPM exam structure, questions, and weighting criteria by reviewing the CAPM handbook.
2. Study the PMBOK guide to identify all the knowledge areas and weighting systems tested in the exam.
3. Create a foolproof study plan that will allow you to cover all the course materials for the upcoming CAPM exam.
4. Confirm your enrollment into a CAPM prep course of your choice (we will review some of the best CAPM online courses below)
5. Undertake the CAPM training and accumulate at least 23 hours of study time.
6. Try different CAPM sample questions to test your skills and highlight areas that need improvement.
7. Schedule the exam on the most convenient day for you.
Please note that the exam is challenging, and you need to prepare yourself adequately.
What is the best CAPM prep course?
To ace the CAPM exam, it's good to get training from authorized CAPM training platforms.
The main advantage of getting training from legit CAPM platforms is getting directions from qualified CAPM certified instructors with real-life project management experience.
Here are our best picks for the CAPM prep course
BrainSensei CAPM training.
The BrainSensei CAPM story-based CAPM course training offers an interactive training experience that adequately prepares you for the CAPM exam.
This online train course features:
– Nine online training modules
– 600 sample questions and four sample exams
– Topic summaries with several topic questions
-Self-assessment to track your study progress
BrainSensei is a trusted training platform with an over 90% success rate.
PM PrepCast CAPM review course
PM Prepcast offers an interactive CAPM course featuring mock questions and a real-life exam simulator closely resembling the final exam.
The PM Prepcast training features include the following:
– A 90 day CAPM exam simulator that allows you to practice with hundreds of sample exam questions.
– Interactive video-based training comprehensively covers the CAPM coursework described in the PMBOK guide.
– Offers over 600 real CAPM sample questions that help you adequately prepare for the CAPM exam.
The Learning Management Scheme (LMS) allows you to track your study progress and highlight weak areas that need improvement.
– Allows you to download study materials on mobile, PC, or tablet for further reading.
PM Prepcast enables you to effectively understand CAPM course units, including project planning, project management, and risk management, among other essential core competencies tested in the CAPM exam.
PMP courses are vital in guaranteeing success during the often challenging PMP exams.
And while there are thousands of paid and free PMP certification online courses, our curated list of PMP training platforms will provide excellent value to you.
Feel free to browse through our other expertly compiled project management guides and articles,
And as a bonus, we have compiled our readers' top most frequently asked questions.
PMI