Hello everyone, welcome to a very detailed guide on Project management jobs.
Understandably, there are always fewer jobs than applicants at any given point in time; that is why you should take advantage of this informative article to learn about the job opportunities in this profession.
Also, we will uncover how you can gain valuable skills that will boost your career prospects in project management.
In a nutshell, you'll learn about:
Without further delay, let's dive right in!
The need for project management/project consultant jobs has been on the rise over the years.
And if the numbers are anything to go by, the number of Project Manager job openings is only bound to increase.
In research done by the Project Management Institute (PMI), the number of Project Manager jobs in the USA and abroad are expected to grow by 33 percent.
Translated into figures, jobs in Project Manager openings will increase by 22 million.
Are you looking to go into a career in the project management industry?
Are you looking for how you can differentiate yourself from the competition?
Do you need more information on a Project Manager job description and salary range?
The professional experts at Career Employer have got you covered.
This article will unpack what it entails to be a Project Manager and the various openings available in different fields.
Before you google Project Manager jobs, read the information in this article.
The Importance of Project Management
As mentioned above, the need for project management positions is on the rise in various industries.
The upsurge in demand can be attributed to the stiff and fierce competition in almost every service industry.
With many suppliers, consumers have several options.
Therefore, service providers must stand out from the competition to survive, thrive, and make a living.
Undisputably, technology and the penetration of the internet have made the world a global village – a common fact known by all and sundry.
Unfortunately, this has also made industries and companies susceptible to global risks.
Service providers, therefore, need to be able to identify, measure and combat these risks.
For these reasons, organizations need a structured and well-detailed approach to meet client demands and survive in a competitive industry.
They need a plan on how resources will be sourced and used, how risks will be controlled and mitigated, and how the company will achieve its core operations.
All these must be achieved with a certain timeline in place.
And this is where a Project Manager comes in.
Project Managers are equipped with the necessary skill to encapsulate a project's complexity in the market context and ensure its timely delivery.
Project Managers at work require a mix of hard and soft skills to chart their professional roadmap.
Therefore, it would be recommended for you as a Project Manager or aspiring one to learn the skills detailed below:
Budgeting
As a Project Manager, you will be asked to handle the organization's resources and funds efficiently and prudently.
Adaptability
It is not standard for the plans to go as planned.
A new project can go off the rails straight from the start.
The manager needs to be able to assess the provide a way forward calmly.
Emotional Intelligence
How stressful is project management?
With millions of dollars at stake, the job is highly stressful.
One needs the ability to keep their emotions in check at all times and manage team members with emotional imbalances.
Decision-making
Every option available to the Project Manager needs to be weighed and the best selected for the successful implementation of the project.
Industry Knowledge
Most projects are particular to certain fields and professions.
Experience in the industry will give you a better understanding and allow for better decision-making.
Time management skills
What defines a project is its temporal nature.
Stakeholders will have expectations of the project.
Therefore, the Project Manager must ensure that the project stays on schedule and budget.
Risk assessment and management
Risks are a part of doing business.
Proper measures must be in place to deal with identified/projected risks.
Problem-solving skills
With several variances in play, something is bound to go wrong in a project.
It is the job of the Project Manager to identify and provide the best solution possible.
Leadership
Strong leadership skills are a must.
As a Project Manager, you're required to motivate staff members, instruct and enforce disciplinary measures, should there be a need.
Interpersonal skills
The manager should be able to connect properly with team members and convey the needs of the project.
The list also applies to those looking to apply for Project Manager remote jobs.
Project Manager Job Description
No matter the sector or industry you find yourself a PM, project management roles and responsibilities are similar.
Some of them have been described in detail below:
Planning
A project can only be executed if there is detailed planning that guides the different players.
Resource management
There are different resources at play here.
We have capital, human resources, land, and time; the optimization will determine the success of the project.
Leading
Leading is a critical aspect that applies to all positions, from entry-level PMP jobs to Director project management jobs.
Budgeting
Like other resources, money is a limited resource.
Stakeholders will hand the manager a budget and expect budgets to be adhered to at all costs.
However, inevitable budget variations should be communicated early enough.
Quality assurance
From massive monster projects to local ones, the quality must meet or, if possible, exceed the stakeholders' expectations.
Amendments and changes
Projects don't always go according to plan.
It is the Project Manager's responsibility to ensure that all changes to the work schedule are implemented.
Integration and coordination
A project's implementation will involve the coordination and teamwork of several departments.
The manager must ensure that all group teams collaborate seamlessly and effectively to get the project off the ground and running.
Project Manager Jobs & Salary Expectations
Compared to other industries, project management pays at least 20% better than the industry average.
This projection is according to a recent global study released by Northeastern University.
In addition, Project Managers with PMP certification took home at least 25% more than their counterparts without one.
Project management jobs' salary varies depending on the country in question and on the Project Manager's skills, experience, and certification.
Glassdoor has broken down the starting salary for each project management position.
Of all project management jobs, entry-level earn the least with a starting salary of between $40,000 to $45,000.
Project management assistant jobs earn a salary range of between $50,000 to $70,000.
Project/program management Directors earn between $140,000 to $180,000.
Ultimately, project management salary is heavily influenced by education, experience, and project management certification.
Keep scrolling to find the different certifications that will allow you to take a bigger share of the cake.
Project Management Hierarchies
In this industry, many different titles and hierarchies exist.
However, here are a few ranks that you should consider as you climb up the PM corporate ladder.
A project coordinator is an entry-level administrative position in most industries and companies.
Most of the project coordinator's responsibilities serve to support the management team.
In addition, they will be tasked with generating and distributing reports to the various project teams, stakeholders, and other project beneficiaries.
For example, suppose there is a need for a budget to be changed.
In that case, the project coordinator will perform a budget analysis of several options and present the manager with the best possible plan.
For complex, monster projects, project scheduler jobs are a dime.
While it might have some administrative functions, the project scheduler requires significant experience and intimate knowledge of planning and scheduling tools.
In addition, due to the advancement and widespread use of computers and technology, knowledge of project scheduling software is required for this position.
The project scheduler also needs to be a good communicator and have interpersonal skills.
In addition, they will need to communicate with the different staff members and be aware of their scheduling needs.
Assistant Project Manager
Like other assistant roles in different environments, the assistant project manager is responsible for doing most legwork.
Depending on their capacity and their superior, associate project managers will be assigned inspection tasks.
On several days of a week, they will meet with the Project Manager to report progress and challenges.
An assistant Project Manager is required to have a diverse set of skills.
They will be required to perform the duties of their seniors at some point and fill in the shoes of menial project management contract jobs should the need arise.
Working in jobs similar to Project Managers may be fruitful to gain diverse skills required to meet the position's needs.
The key responsibility at this level is to lead the project team and run the project.
Project Managers will, of course, delegate tasks to the assistants under them.
However, the Project Manager does the presentation of the project's progress and cost overruns.
In addition, they are tasked with ensuring timely delivery of initiatives, activities, and the overall project.
In the hierarchy of most organizations, the position of a project manager is a mid-level position.
The manager may be required to report to the Senior Project Manager.
For those interested in project management Director jobs, this is one of the possible job titles likely to be assigned to your name.
Another possible title is the Program Manager.
Senior Project Managers may find themselves in charge of several projects at the same time.
They will need to move around the company's scarce resources to determine which should be given priority.
Project director/ program manager jobs at this level are not as defined.
As a result, the responsibilities and roles may at times appear blurred and fuzzy.
The needs of an organization will determine the hierarchy and duties spread among the different senior project management jobs.
Here are a few senior-level positions that you might find in a company:
Project lead Director
Head of project/program
Manager of Project Managers
Chief Project Officer
Project portfolio manager
Project portfolio office executive
Program management office (PMO) executive.
Industries Requiring Project Management Skills
So, what jobs are in project management?
Many industries and organizations are increasingly in need of the services of Certified Project Managers.
Today's focus is on how companies and businesses can complete projects considering scarce resources, the human element, and the strict demands of stakeholders.
There has been an upsurge in industries that were considered less project-oriented.
Some of them include IT, finance and business, healthcare management, and law.
This section will break down a few industries where Project Manager PMP job positions are posted regularly.
Information Technology, IT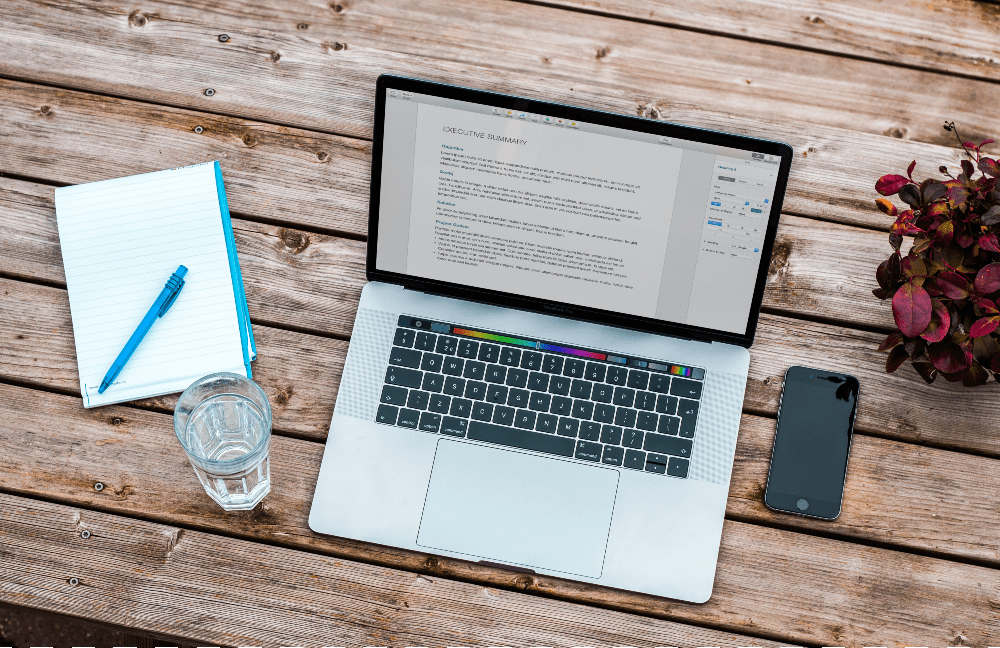 For project management IT jobs, professionals will be required to take charge of complex projects.
IT companies are typically involved in projects such as system overhauls and software development.
IT project management jobs serve as a bridge between the complex technical aspects and the business side of the projects.
Before you search for "IT project manager jobs near me," you should ensure you meet the threshold of the job.
Jobs in IT and software are quite technical, and you will need significant background experience.
PM positions in this field require a bachelor-level degree in Computer Science, Information Technology, or Information Management Systems at the bare minimum.
Some employers or Project Managers might go a step further and request additional certifications from the ideal candidate, specifically a PMP Certification.
Jobs in IT project management increased significantly due to the effects of the Covid 19 pandemic.
According to a report by McKinsey and Company, the pandemic accelerated the future of the workplace, with 20 to 25% of jobs and tasks in advanced economies being moved online or to a remote workplace.
The move guaranteed more work for IT and software Engineer-based Project Managers as their expertise will be required to handle the increased demand for software applications and websites.
The criteria that we have set above also apply to Software Project Manager jobs and data manager jobs.
Job responsibilities of an IT/ Software Project Manager
Establishing project (software/ website/ system ) requirements with the clients and other stakeholders.
Breakdown of the project into the different project stages
Sourcing and identifying different professionals for the teams; also in charge of coordination amongst them
Smooth and seamless transition from old to new IT systems
Evaluation of the project deliverables and IT initiatives against what was agreed upon by the client.
To perform efficiently the IT Project Manager job description above, an IT Manager must possess several critical skills.
Some of them include:
Critical thinking
Inductive reasoning
Information ordering skills
Personnel management.
Project management construction jobs are vital to the successful erection of a building or development project.
Construction Project Manager jobs will call for supervision in all phases of the construction.
They must also constantly evaluate whether the construction is within the budget set and on time.
Before applying for construction Project Managers' jobs, we recommend that professionals complement their PM knowledge with an intimate understanding of design, construction, and property management.
They will be in charge of a large team of Architects, Interior Designers, Property Appraisers, Property Managers, and Structural/Site Engineers.
Therefore, knowledge of property will come in handy.
Construction project management jobs require a bachelor's degree in Construction Science, Engineering, or Building Science.
If time is not on your side, you can consider taking short courses on building standards or project control and measurement.
From entry-level Project Manager jobs to Director-level jobs in the construction industry, you will require several skills.
A skillset such as interpersonal skills, leadership, technical skills, and risk management.
Suppose you are looking to apply for construction project management jobs in the USA.
In that case, we recommend you inquire for project management certifications from the American Institute of Contractors of the Construction Management Association of America.
It is also important to note that remote construction Project Manager jobs have increased tremendously over the years.
What is a construction project manager job description?
Work together with Architects, Structural Engineers, and Interior Designers to create the plan, budget, and timeline.
Create a work breakdown structure of the teams involved in the project; this structure will detail work from the beginning to the end of the project.
Supervise the day-to-day activities of junior construction project managers jobs and teams under them.
Check on the quality of work as per the work schedules.
Address the client and other interested parties on the progress of the development.
Ensure compliance of the site and development with the relevant safety and health requirements; compliance also involves the application and payment of the prescribed fees.
According to the School of Business at George Washington University, there is no faster-growing industry than healthcare.
There are several reasons responsible for this.
First, the implementation of the Affordable Care Act is steadily increasing the need for health-related services and facilities.
Furthermore, the American population is continuously aging.
It is predicted that almost a quarter of the population will be over 70 by the year 2050.
These statistics show how lucrative a healthcare project manager coordinator is.
Project management health jobs manifest in different ways.
For example, a hospital or health facility could be looking for a Project Manager to handle an emergency, deliver medical supplies to a community or handle the expansions of the hospital.
Qualified applicants for healthcare Project Manager positions have a specialized set of skills.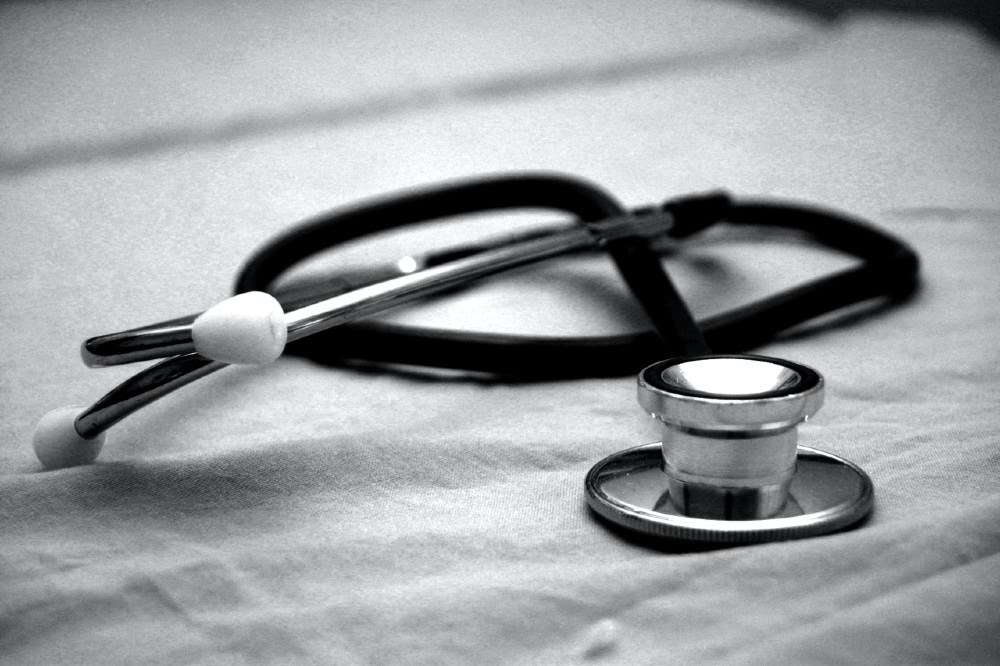 Industry requirements and other regulations require it to be so.
It is common for applicants to have a degree in nursing, public health administration, health management, or health administration as a basic requirement.
As mentioned earlier, there is an increasing need for healthcare services and facilities on a national and international scale.
To meet this need, Universities are now offering programs that offer a major in healthcare project management.
However, the team at Career Employer recommends that you pursue an advanced degree to stand out from the crowd.
Due to the rigors and complexities of health program manager positions, a master's degree in health administration is highly recommended.
In addition, it can give you valuable experience if you are aiming for an executive or senior management position.
In terms of skills, healthcare Project Managers need to have problem-solving skills, be competent leaders, show interpersonal skills, and multitask due to the fast pace often associated with the health industry.
Importantly, projects in the health industry are rarely executed without a hitch; therefore, being agile and able to respond fast will prove worthwhile.
Healthcare Project Manager duties and responsibilities
Budgeting – The project or program manager will be responsible for creating and managing the project's budget.
Improving service delivery – Service delivery plays a crucial role since the performance of a health facility is often measured by how efficiently it offers its services.
Communication – The healthcare project manager will be responsible for accurate and timely communication from the staff to suppliers to the board of directors.
Compliance with health and safety standards, local and federal laws – Due to its impact on society, health care is one of the most regulated sectors of the economy.
Creating shift schedules for the different project teams that are under your leadership.
A Project Manager job posting of this manner combines project management principles with the needs of legal service delivery.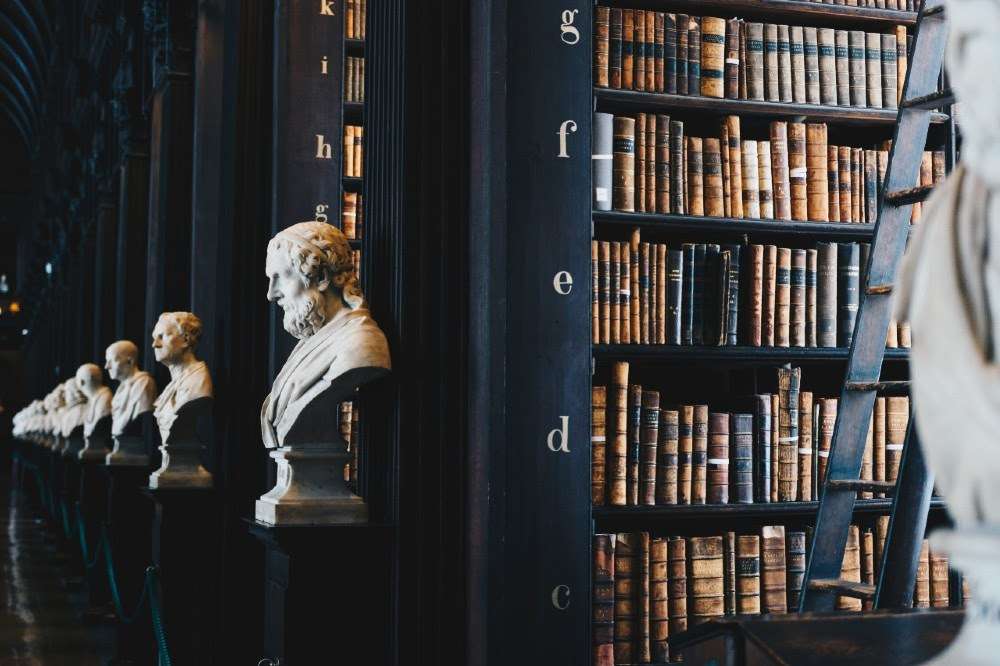 For those looking to pursue a career in law, this is a worthwhile option for you to consider.
As stated earlier, companies and organizations are looking for greater efficiency while maintaining high-quality standards.
Law firms are also looking for legal Project Managers to meet client demands.
Similar to other fields listed in this section, a legal Project Manager might transition from other careers of fields.
However, due to the specialized nature of the law industry, most have a background in law or are lawyers.
At the time of writing, there is no specific project management certification as project management in this industry is new compared to others.
Still, if you are looking to pursue a career as a Legal Project Manager, you might want to set yourself apart by getting a CAPM or PMP certification.
Roles and responsibilities of legal Project Managers:
Meet-up with stakeholders to discuss goals and objectives
Identification and procurement of the possible resources required for the project.
Proper scoping and planning of legal projects.
Handle communication with clients, project teams, and also other stakeholders
Overall supervision and monitoring of projects. It includes the post-evaluation of the project.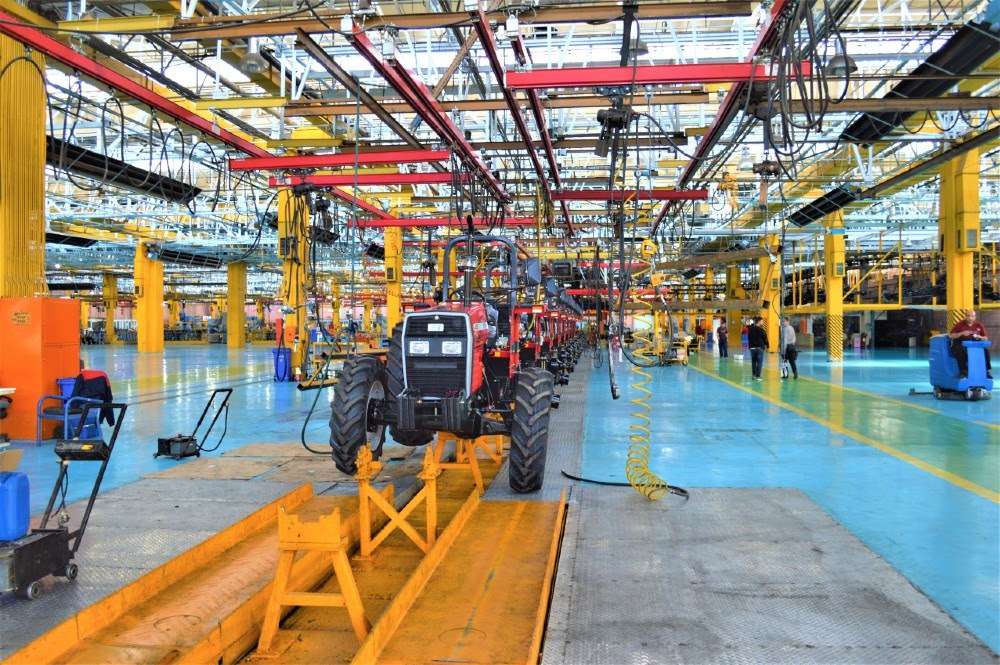 Project Managers in companies play a continuous role in manufacturing industries.
For example, manufacturing industries have very similar concepts and principles to projects.
They require quality products to be manufactured with strict adherence to scope, cost, and schedule.
Without quality products, the manufacturing company would lose its competitive advantage and lose the confidence of its customers and clients.
In manufacturing companies, it is common to have a technical Project Manager in charge of completing projects.
According to Glassdoor, a technical Project Manager is the lead subject matter expert responsible for project planning and management for established initiatives within a company.
Project Managers in such industries will use their project planning and resource management skills to guide the company; In most cases, this position is a senior position.
Most qualified applicants in this field have a master's degree in technology or project management.
Applicants with PMP certification will at times be given priority.
Due to the technical nature of the position, a Project Manager will be expected to have managerial experience coupled with problem-solving, analytical, and organizational skills.
Teamwork plays a huge role in the successful production of quality products in manufacturing industries.
Therefore, in addition to improving collaboration among teams, the Project Manager must show exceptional leadership skills.
Technical program manager duties and responsibilities
Forecasting of budgets, timelines, and the scope of the product.
Controlling of the project's progress and resources
Acquisition of cost-effective resources and materials.
Communication of the project's progress to the client, stakeholders, and other beneficiaries.
Develop and implement training strategies for all staff and personnel.
Delegate tasks to the different teams; It includes supervision of said tasks.
Perform in-depth research into the possible hardware and software options available to the company.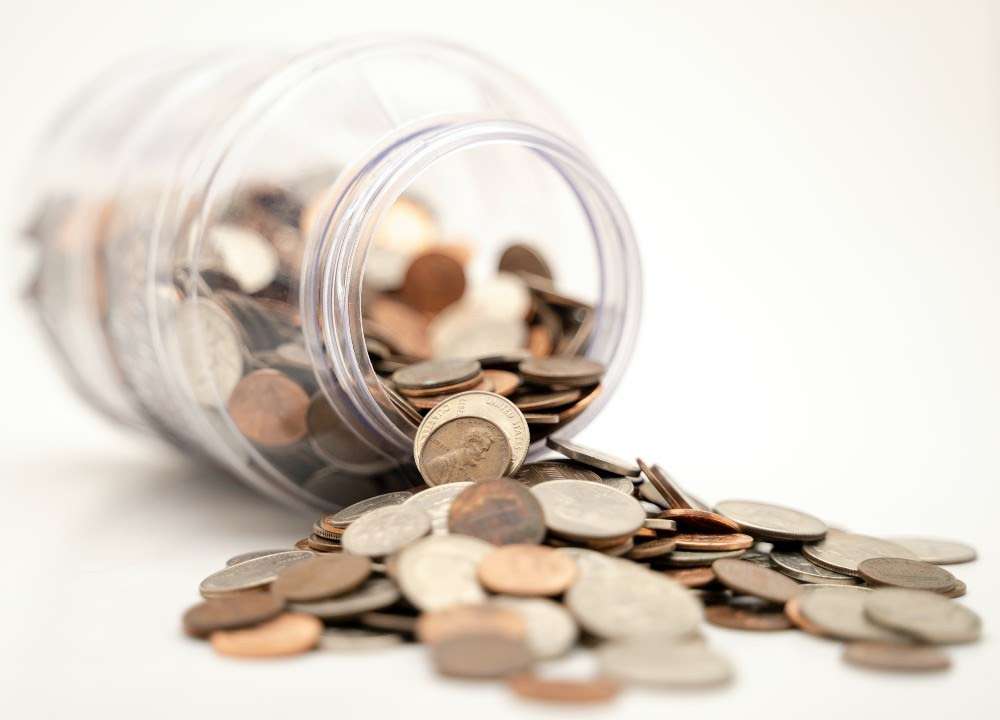 A finance Project Manager is responsible for an enterprise's financial health and performance within the organization or industry.
It is required for them to have the financial expertise, organizational skills, and management skills to lead the finance project.
It is one of the most critical parts of an organization as it ensures that the enterprise is completed within the timeline and budget provided.
Qualifications for a Project Manager in finance are quite diverse.
Some organizations might not be too particular like their competitors when seeking to fill the position.
They might not require a strong educational background; years of experience organizing and managing financial resources might be all you need.
However, other organizations will ask that you have a bachelor's degree in a finance or business-related field.
Regardless of the considerations, successful applicants will be required to have unrivaled industry knowledge of the financial sector.
This includes capital markets, wealth and asset management, insurance, digital banking, and online payments initiatives.
Also, certification will go a long way if you look to get employed by larger organizations (and hence larger and more complex projects).
PRINCE2 and Project Management Professional (PMP) certification will make you stand out from the competition.
If you already have entry-level job experience, consider going for a CAPM certification, as this certification will serve as the finishing touch to your application.
Several critical skills are deemed necessary for finance Project Managers.
These include budgeting and forecasting, problem-solving, organizational skills, communication skills, financial analysis, and people management skills.
Job description for a Project Manager in Finance and Business
Finance Project Managers are required to perform critical analysis and due diligence on the project.
They are to gather and analyze data and prepare scenario models to be presented to stakeholders.
Budget management – Project Managers in finance and business must be skilled in developing estimated budgets and overseeing their performance.
Offer leadership – It is common for a finance-related project to require collaboration among cross-functional teams. The Project Manager will be required to provide leadership, ensure smooth collaboration across departments, and properly motivate staff members.
Communication – Finance issues touch on almost every element of a project, business, or organization. Managers will need to constantly be in communication with internal (team members, other managers, and executives) and external parties (suppliers and local government authorities). Finance Project Managers will also be expected to present balance sheets, status reports, and other financial reports to interested parties.
Scheduling – In the project lifecycle, the project must have set milestones to guarantee that the completed project is on time and within the set budget. The Project Manager is also in charge of acting on delays.
Identification of new niches and market gaps – It includes implementing solutions and testing new initiatives with a beta run.
Other options/ industries that we might not have mentioned include sales Project Manager, electrical Projects Manager, insurance Project Manager, utility Project Manager, and program management jobs.
Gaining Project Management Experience
One of the questions we get is how to get experience as a Project Manager.
Apart from entry-level Project Managers, you will be required to have some experience as a Project Management Professional.
It could be either in leading, scheduling tasks, or supervision of other team members.
There are several ways that one can get valuable project management experience.
As stated earlier, the need for Project Managers worldwide is on the rise.
Send out your curriculum vitae and jump on a project.
You might not have the opportunity to lead the project, but you will be able to monitor, control, or execute the project.
After doing this for some time, you can use the experience gained to apply for more lucrative PM positions.
We know that it is a pain to work for free.
All those toiling hours with what seems to be no return.
However, there is a return here; it is not just a financial one.
You will be able to gain important technical experience in the industry.
It may be the difference that gets you your next employment.
The option might not be possible for every professional in the industry.
However, if you have the extra time, why not?
There are several freelance platforms that you can use.
Put your name out there, network, and get yourself a side project.
The experience gained through the avenues detailed above might prove crucial to your certification.
Therefore, we recommend that you log in every hour for those projects.
It will smoothen the process when you need to hand over documentation to the relevant authority.
You can also ask the project lead for any advice they might have on certifications and hours.
Scroll below to check out the hours needed for several certifications.
How to Find Freelance Project Management Jobs
Is it possible to offer project management from home?
Long gone are the days when Project Manager opportunities were bound to the office or the field.
However, if you have a background in Computer Science, Information Technology, and related fields, you are not new to remote PMP jobs.
Remote IT Project Manager jobs allow professionals to inspect, manage and advise from hundreds of miles away.
There may be several reasons as to why you are looking to freelance.
The sudden loss of your job could push one towards freelancing.
Strict timings and work schedules also tie-down employees; In such an environment, the interest and morale dip over the years.
Other known factors that have driven professionals to freelance include passion, the need for extra income, and choosing freelancing as a default choice.
As a freelancer, are you wondering how to find project management jobs?
Remote project management jobs are available on several digital freelancing platforms.
The platforms act as talent marketplaces, connecting clients with skilled personnel.
More notable mentions include Upwork, Fiverr, Toptal, Gun.io, Supersourcing, and Freelancer.com.
Remote Project Coordinator jobs have the same expectations.
A Project Manager will be required to offer leadership, break down the implementation of the project and ensure its completion by comparing the finished work against the set expectations.
Often companies consider sex, gender, national origin, and cultural affiliations.
Even when you supposedly send your resume to an affirmative action employer or use it on different platforms such as LinkedIn.
However, each applicant for project management jobs remote positions gets an equal opportunity – that's a plus.
Boosting Your Project Management Career
Is there anyone who doesn't want to get an advantage over the competition?
The same thinking applies to Project Managers.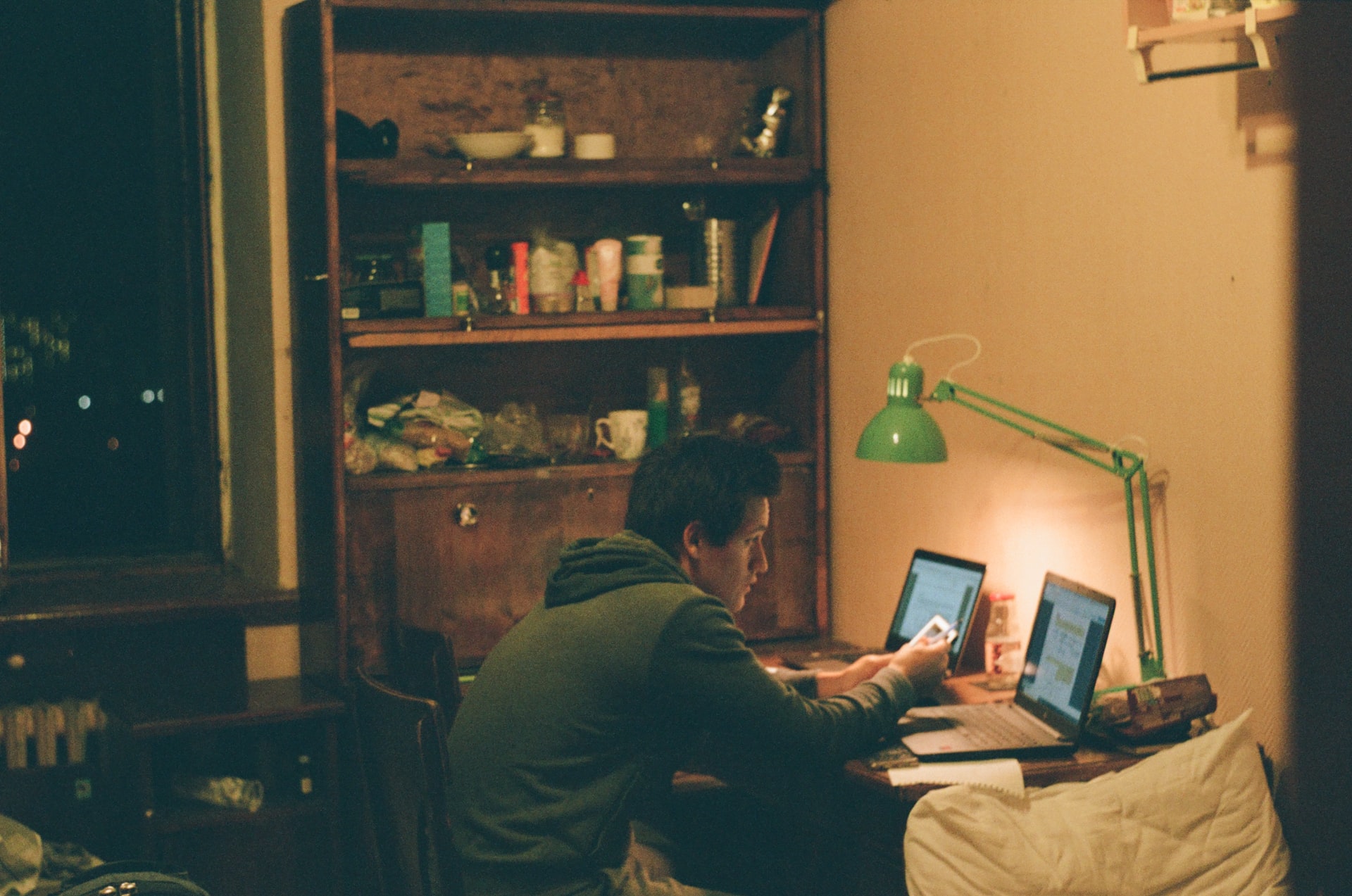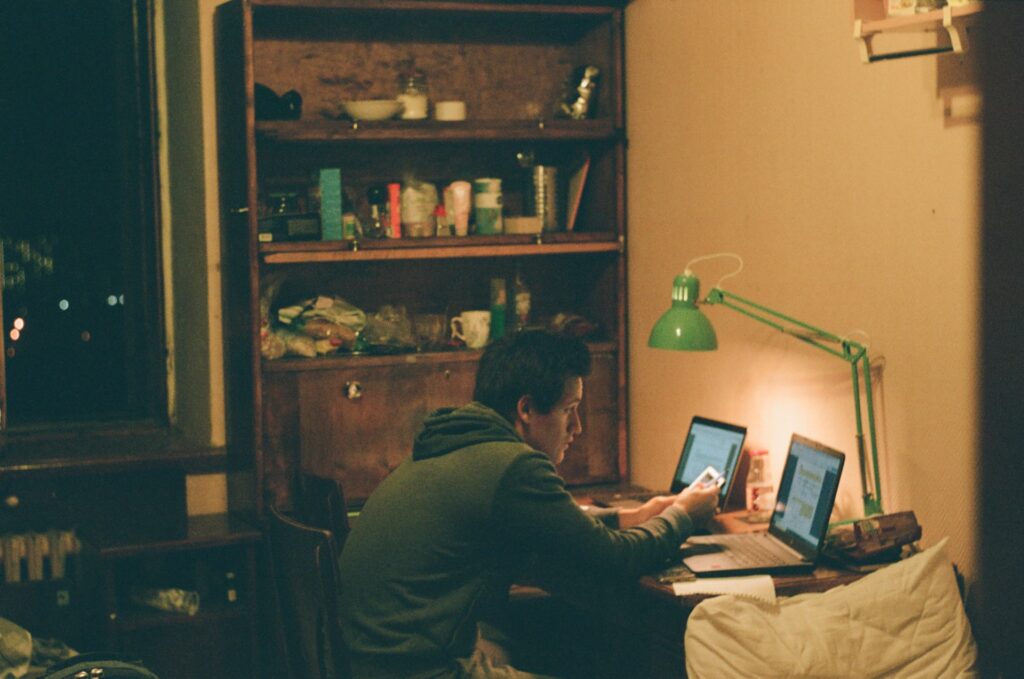 Getting ahead comes with its own set of advantages; a higher PMP job salary group, partnerships across borders, or a rise in the project/ product management hierarchy.
Let's now consider a couple of ways you can achieve that competitive edge as a PM.
You might have the experience, expertise, and talent as a Project Manager, but what do you have to show for it?
Project management professional certification serves as proof of your successes in the profession.
In addition, a certification is a powerful tool that gives your credibility for various contract Project Manager jobs.
What jobs can you get with a project management certificate?
This is often a big concern for most, but luckily, many jobs will be available to you.
You can competitively apply for a Program Manager position, cyber security Project Manager, project management lecturer, or other Project Management education jobs.
There are various PMP certifications in the current jurisdiction.
The team at Career Employer has highlighted a few that will build your career and set you apart from the competition.
PMP: Project Management Professional
The Project Management Institute, PMI, issued this certification.
To write this exam, you need a minimum of 4500 hours of project management experience and 35 hours of project management education.
It is one of the top globally recognized certificates in project management.
PMP-ACP: Agile Certified Practitioner
Also issued by the PMI, ACP is recommended for organizations that use the Agile approach.
To qualify for the exam, you need 2000 hours of project work experience, 1500 hours of agile project experience, and 21 hours of agile training.
CAPM: Certified Associate in Project Management
If you are looking to apply for program management jobs at the entry-level, this certification is ideal for you.
It requires no prior experience, but several hours of dedicated training and preparation will help you ace the exam.
PRINCE2 Certification
The acronym PRINCE stands for Projects in Controlled Environment.
This certification is more appreciated and acknowledged in the United Kingdom and Europe than in the US.
So if you're thinking of relocating to the UK or Europe for PM work, this is the right certification for you.
CSM: Certified Scrum Master
Scrum Alliance issues this certification.
It is an entry-level cert that will give you a better understanding of Agile approaches and, specifically, iterative Agile practices.
CompTIA Project +
CompTIA+ is also an entry-level certification.
If you plan to chart your way to a business Project Manager job, we recommend that you consider this.
Certified Project Manager jobs offer a higher PMP job salary.
And who would not want to earn more?
Proficiency with Tools and Resources
When companies are looking for Project Managers to add to their staff, they will prioritize those who have used project management tools.
However, times have changed, and more is expected from a manager to complete a project.
There is an increase in the productivity of a project due to PM tools, software, and apps.
PM tools and apps allow you to schedule meetings easily, delegate tasks quickly and accurately, keep track of projects remotely, collaborate easily with other team members, increase reliability, and allow easy storage, retrieval, and access to project data.
If you are considering remote construction management jobs or otherwise, you will need to be conversant with some of the tools described below.
actiTIME
It is one of the leading PM software in the current market.
The software is known for its rich project management functionality.
Project Managers can use it to create customized work plans, assign tasks to their fellow team members and check on the project's performance against the predicted timelines and stakeholders' expectations.
To assess the software's functionality against your project, you can choose the free 30-day trial before going ahead to purchase and of their plans.
Trello
Another highly rated PM software is Trello.
Although it has quite a simple user interface, the software offers way more.
For example, it allows for seamless collaboration and integration of multiple teams.
To enhance the experience and other functionalities, Trello allows the user to connect the application with other software and products.
Jira
For organizations that make use of Agile methodology approaches, we recommend that you make use of Jira.
Teams can tailor-make project workflow using the platform, track project progress as well as generate periodic reports.
The software has both Scrum and Kanban boards.
What makes Jira a unique selection is the use of add-ons and extensions.
To increase the functionality, you can choose from thousands of add-ons on the Atlassian Marketplace.
Loads of other good project management software and tools exist today, but these are just a handful.
If you're reading this, it probably means you've been with us all the way – kudos!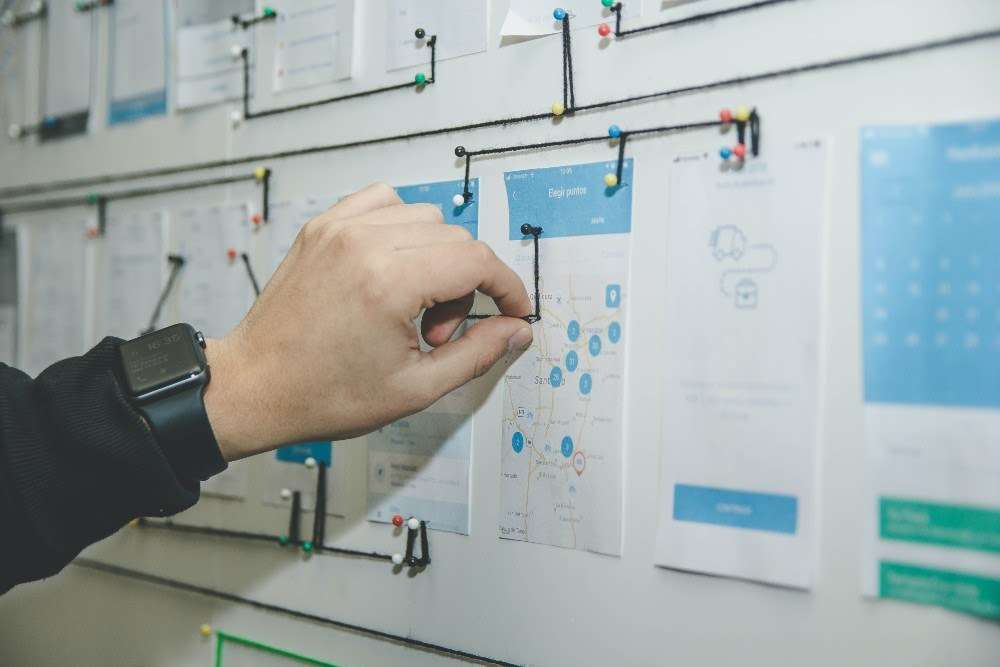 Whether you are thinking of starting a project management course in New York or applying for a technical Project Manager position in Dallas, California, or San Francisco, we encourage you to go for it.
With industries focusing on the successful delivery of projects, project lead jobs are increasing locally and on an international scale.
The future for project management has never been brighter.
Careers in Project management are on the rise in several sectors of the economy, including IT, Healthcare, Manufacturing industries, Law, and Finance.
All that's left is to shape your project management career to the dream you have in mind.
The George Washington University: School of Business